Of course we love a real wedding, but one with a genuine 1940s vintage gown makes us very happy! Today's big day is so special and features the wedding of Catriona and Mikey in Hepden Bridge.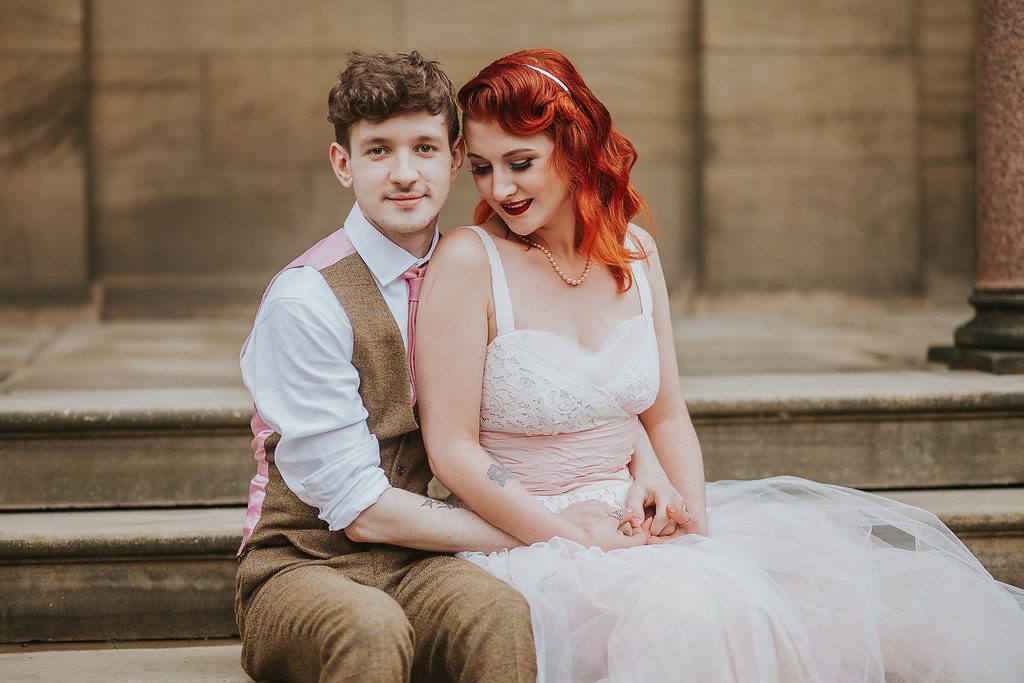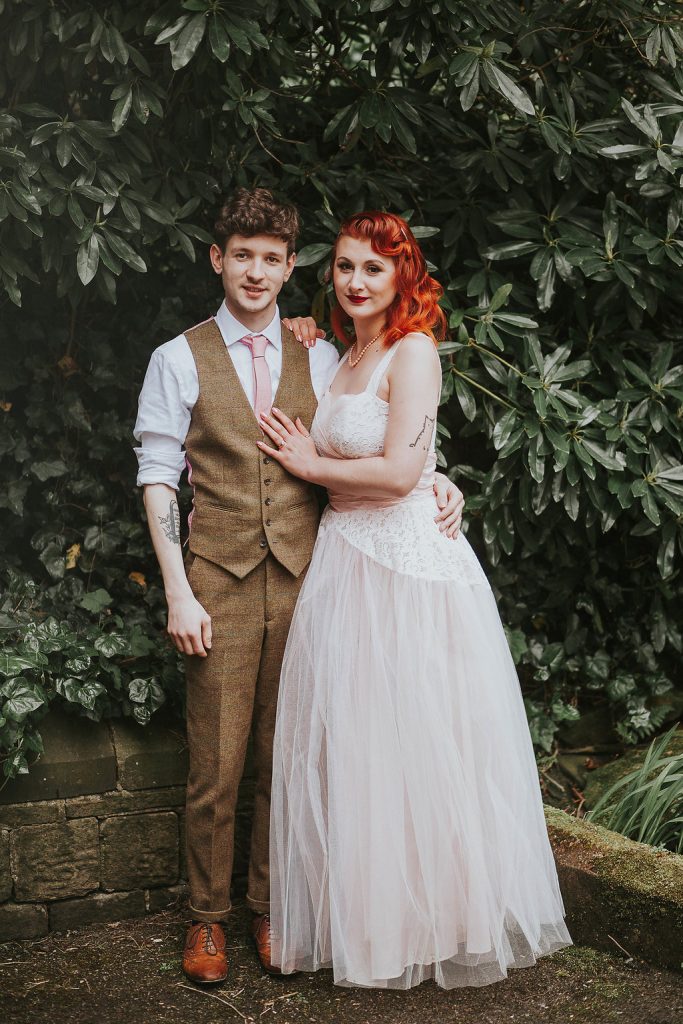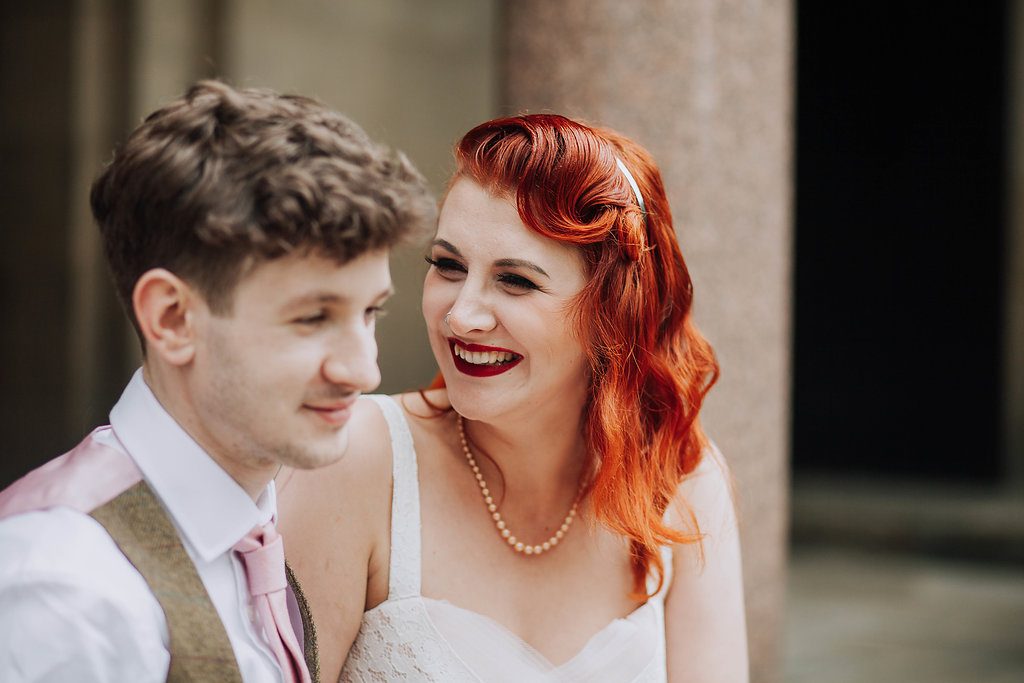 The Location
The couple chose Hebden Bridge as Mikey is particular is in love with the town and found Hardcastle Craggs on the internet. They chose their second venue, Birchencliffe, as it was a large venue and both are charities which was important to the couple.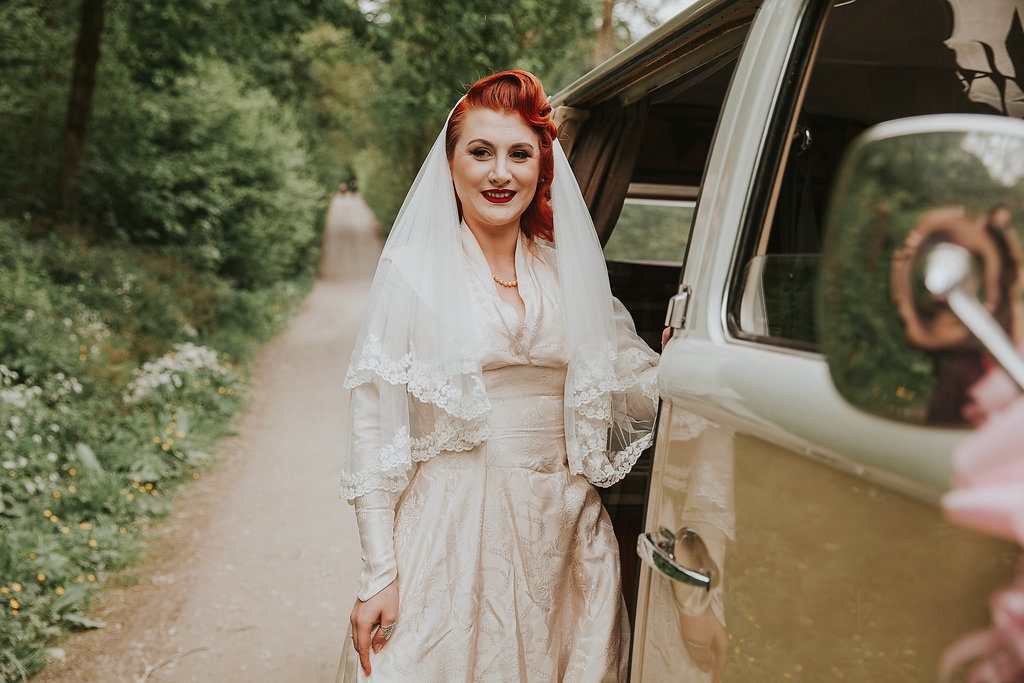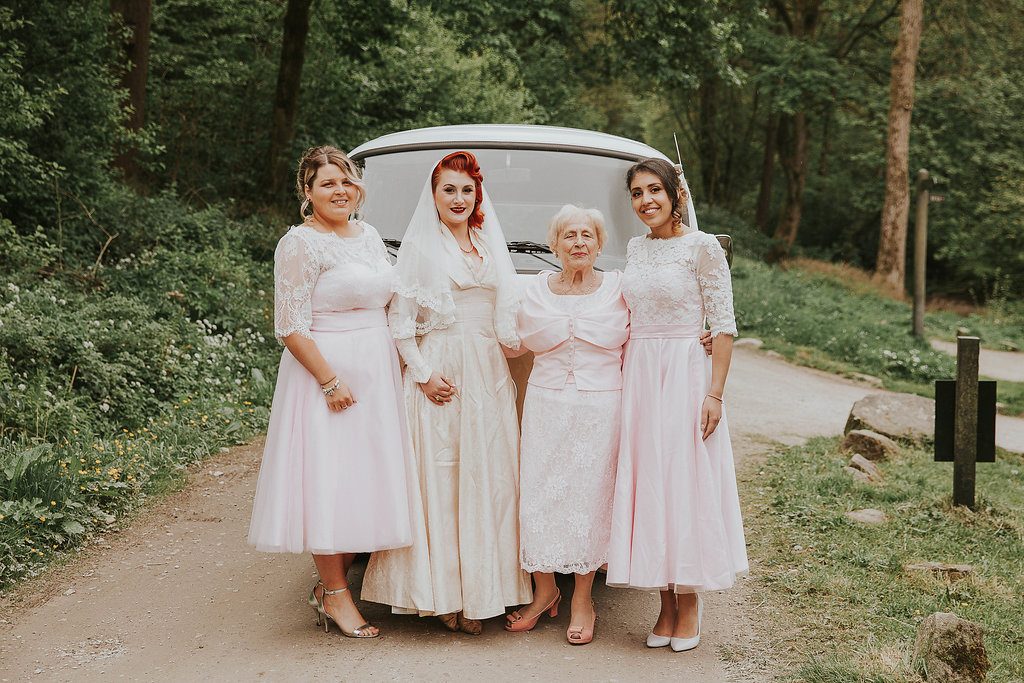 The Dress
Catriona's dress is an original 1940s vintage gown dating from 1949. She wore a veil made to order to match the lace perfectly by the Bridal Emporium in Leeds to complete the look.
Catriona lives vintage, from her make up, to dresses even her home appliances! The couple believe that it is a timeless and classic look and that they "wont be looking back thinking, what was that 80's perm and shoulder pads!"
The Suit
The suit was tailor made by Owen Scott in Huddersfield. It is a three piece suit made from tweed. Mikey chose a tailor as, "having such a slender frame, I struggled finding a suit that actually fit me."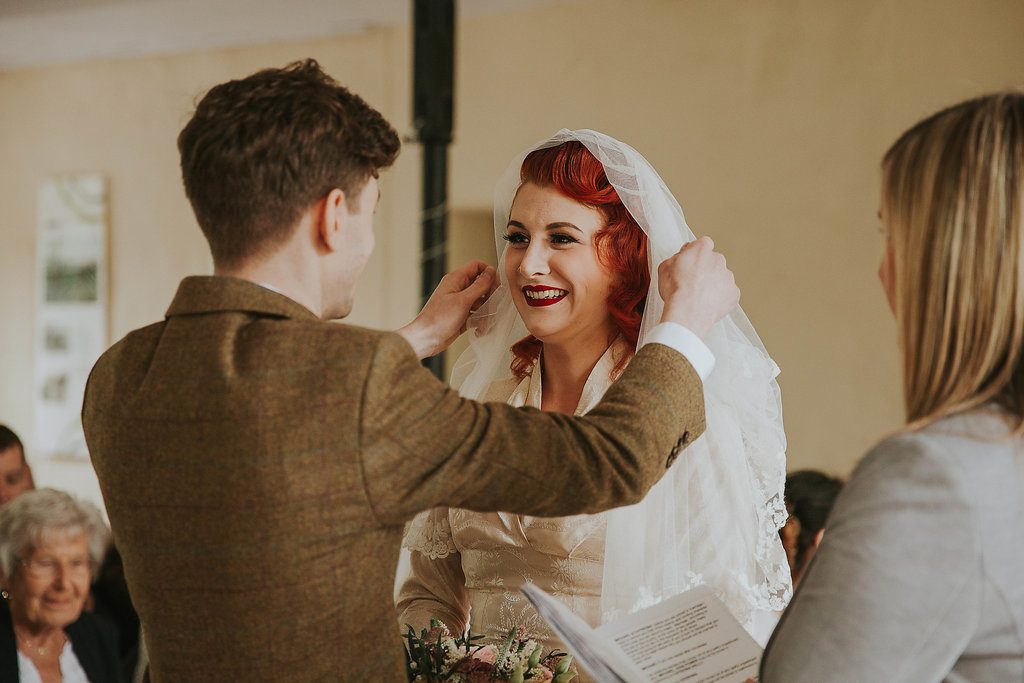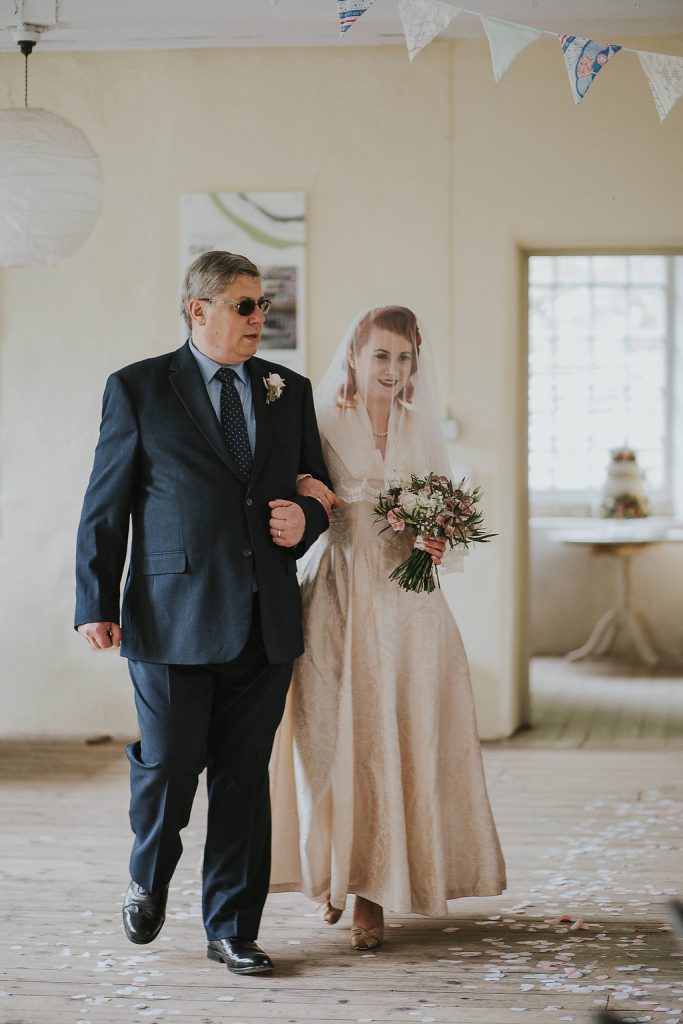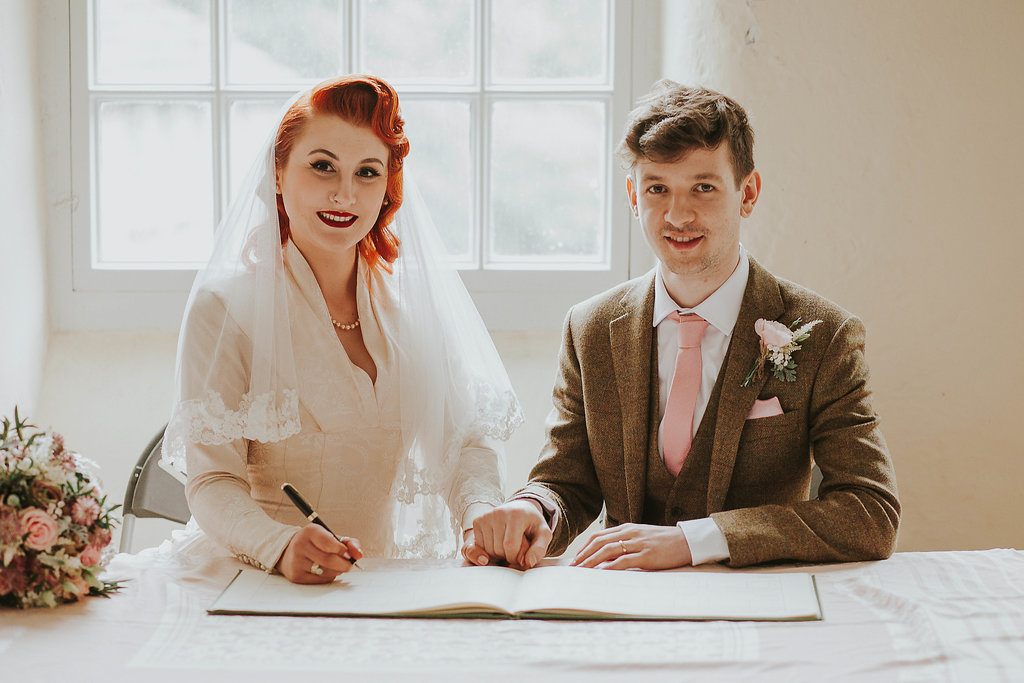 The Theme
The theme was true, authentic 1940s vintage and not shabby chic! They wanted to try to keep the whole day easy going and relaxed. It is an era that they both love; Catriona creates vintage hair styles and makeup particularly from the 1940s, so it felt right for the wedding.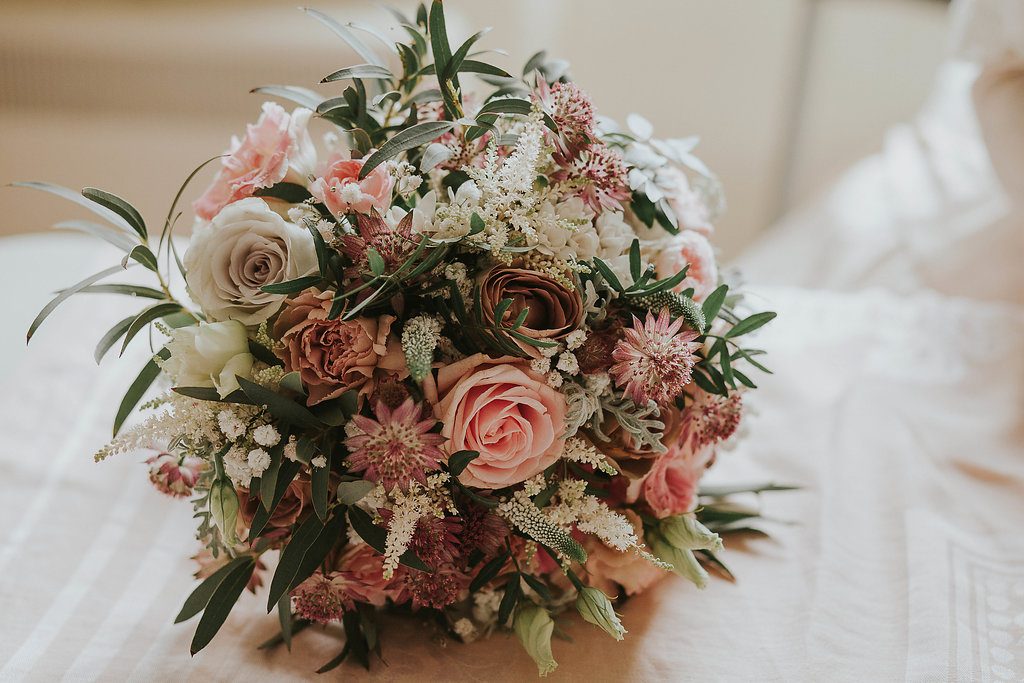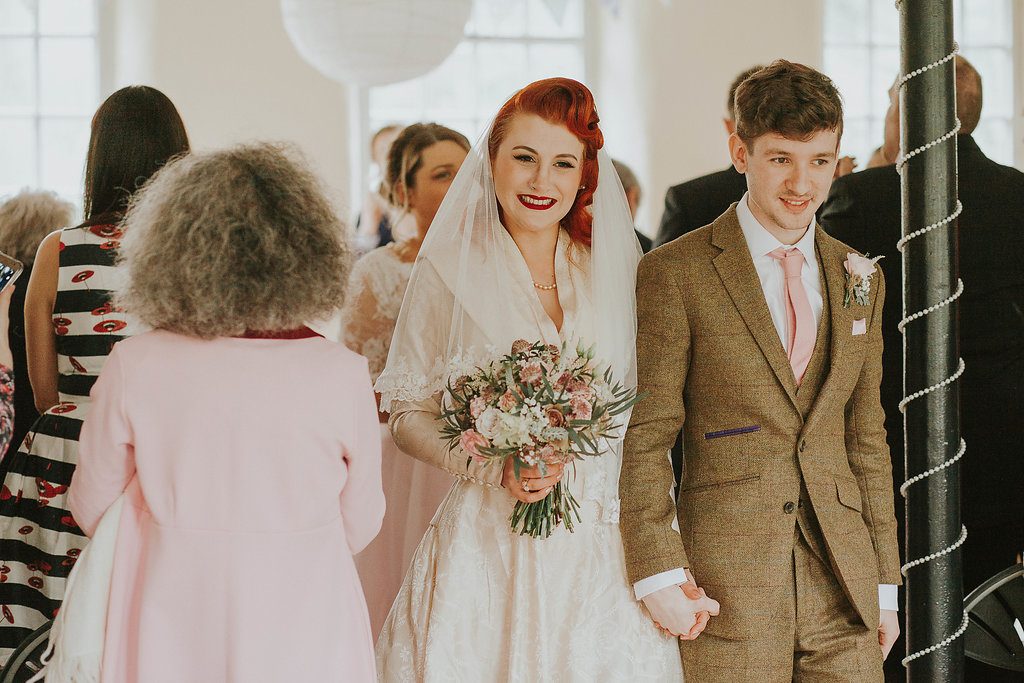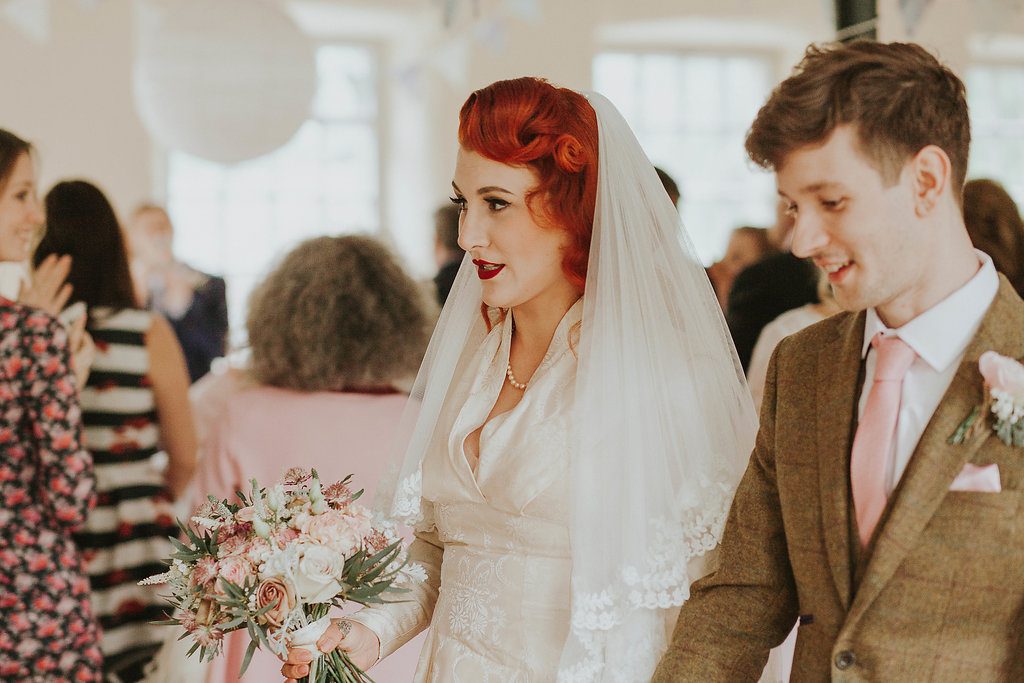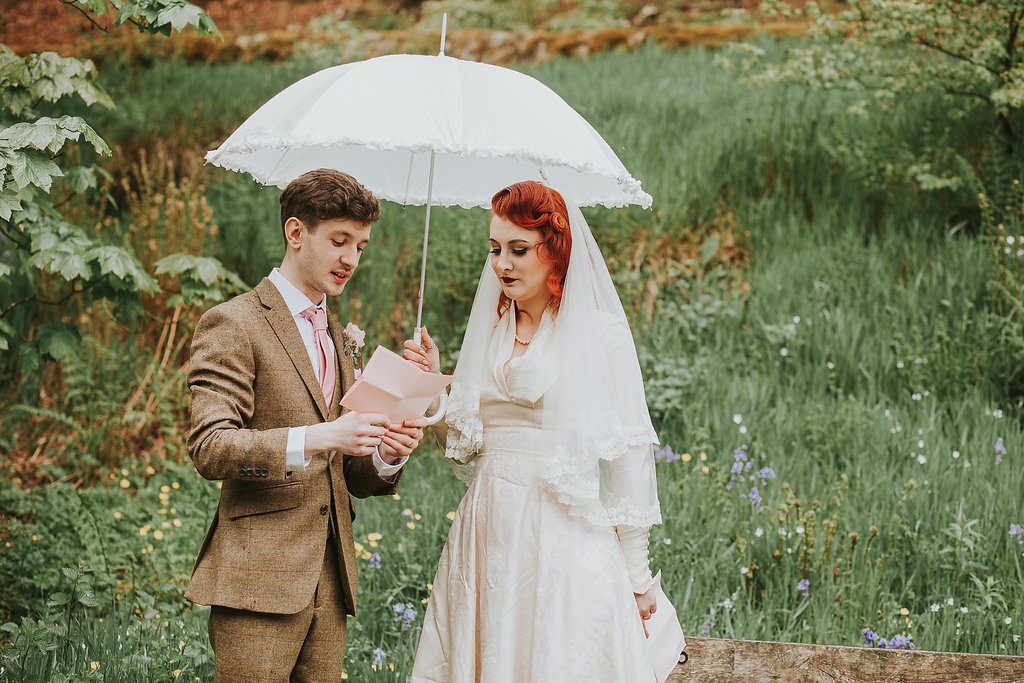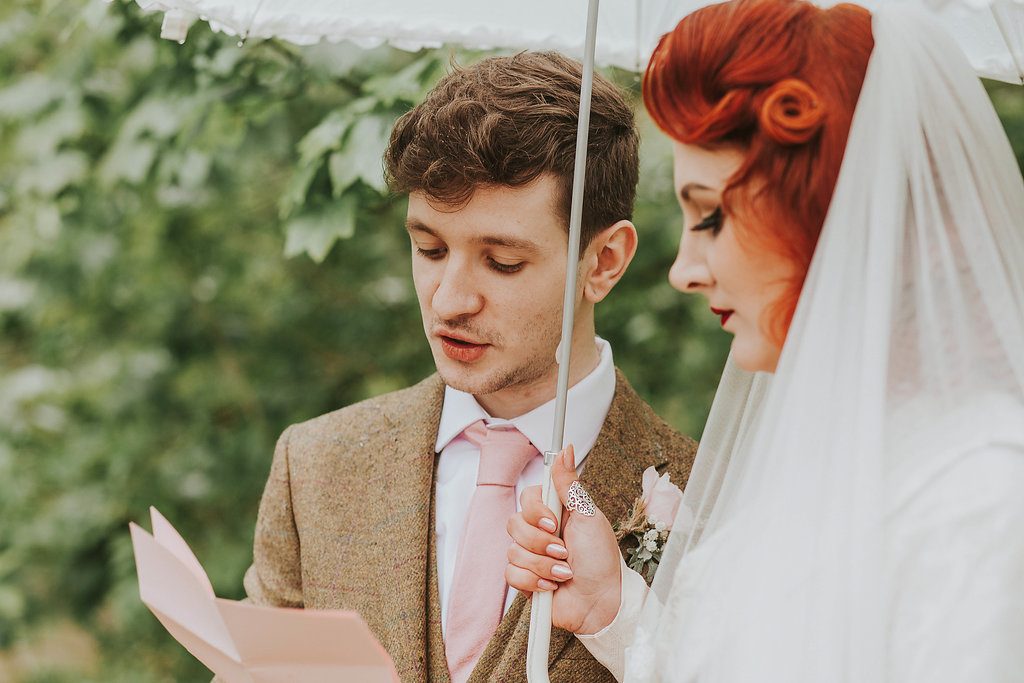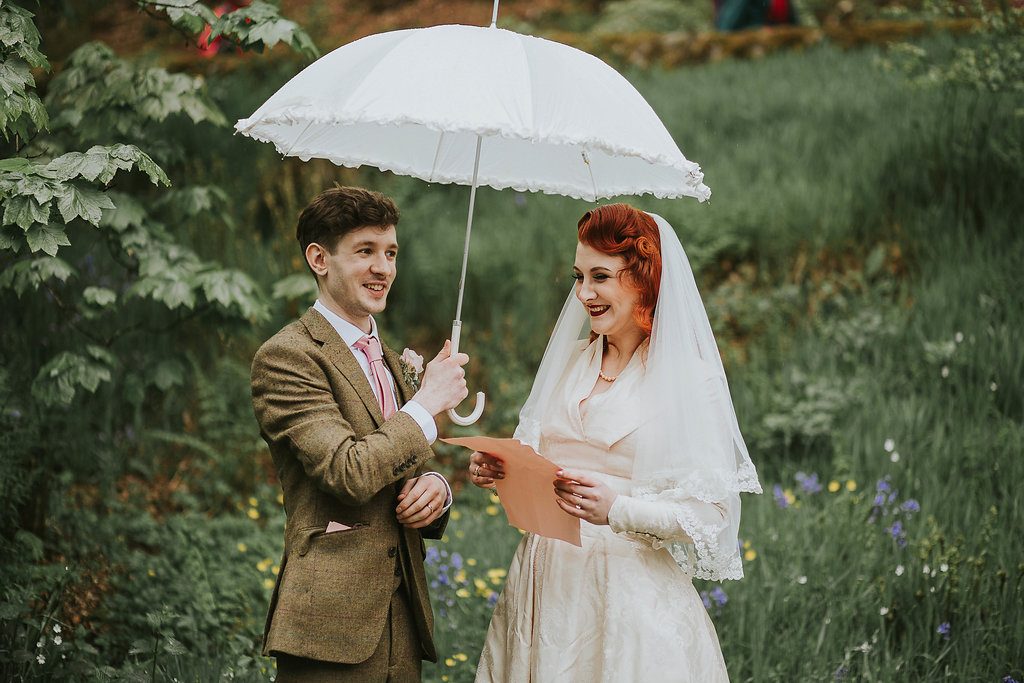 "The best part of the day was the ceremony itself, where all my family and our friends started crying! It sounds quite sad but it was humbling to see all these people that we love approve and be part of this moment with us. It was like slow motion, the moment of the kiss, knowing people loved us, I loved her and she loved me."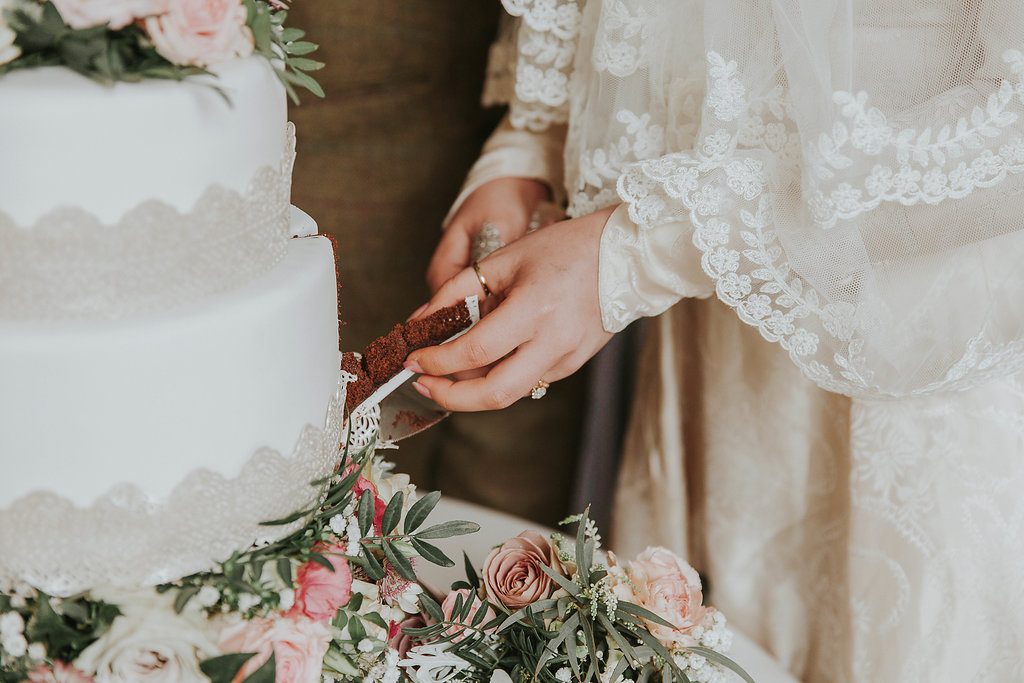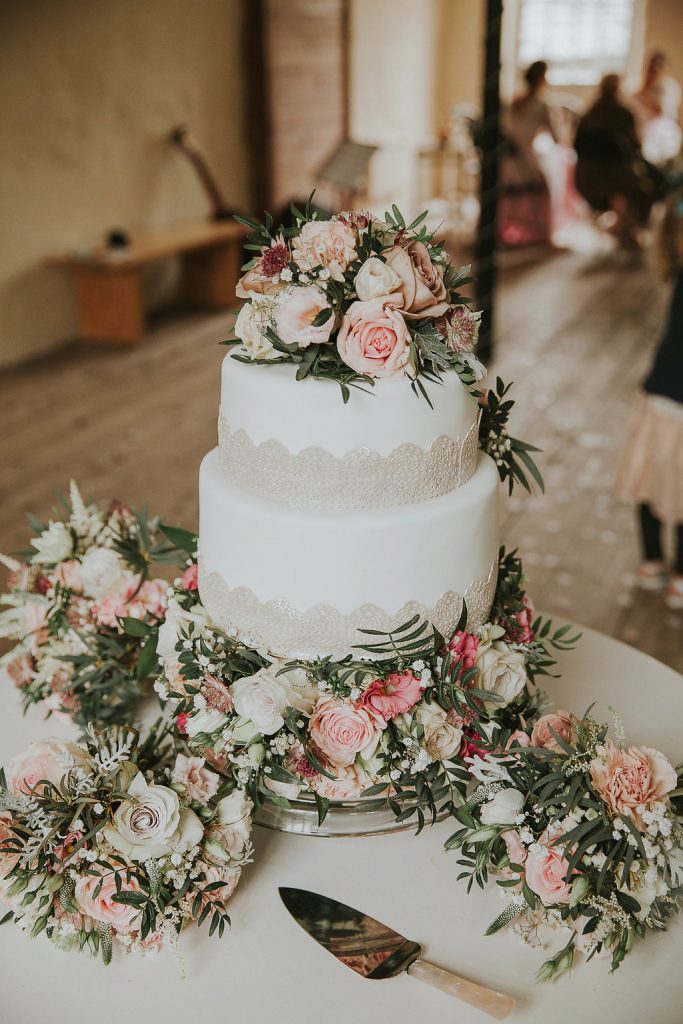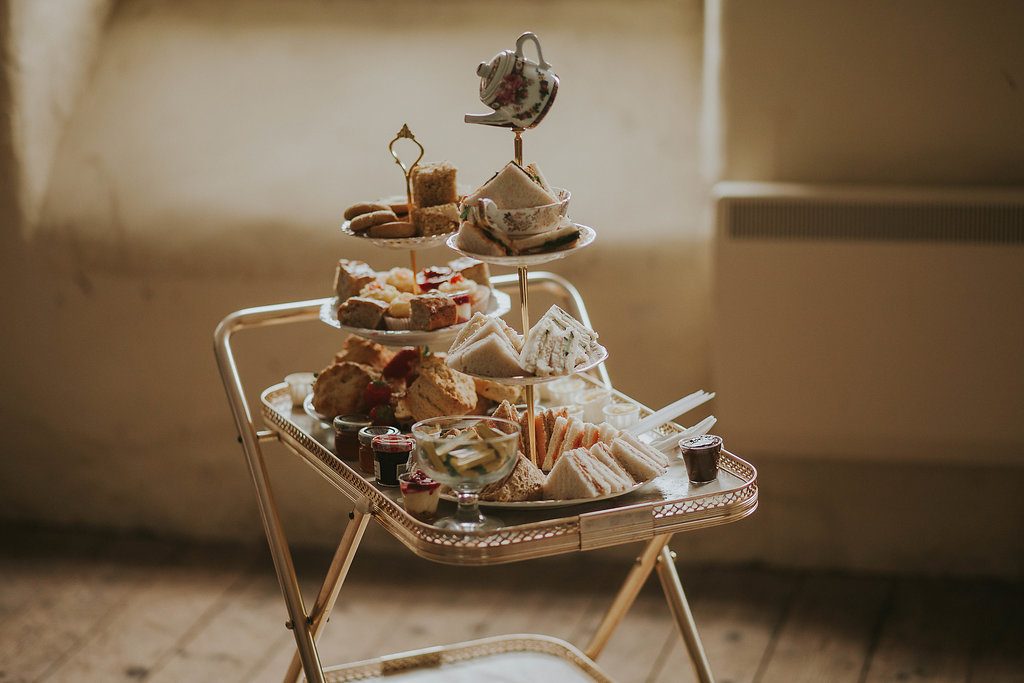 The Details
The thing that they took away the most, before the hand maid decorations, the wild flower arrangements and the original 1950's Clark shoes was their photographer Maddie. "She captured everything perfectly, from the details of our shoes to the first kiss, she was there to capture it all. The thing we will take away the most are these pictures we will look back on to remember everything. Oh, and we also bought thirty umbrellas when we realised it will be raining!"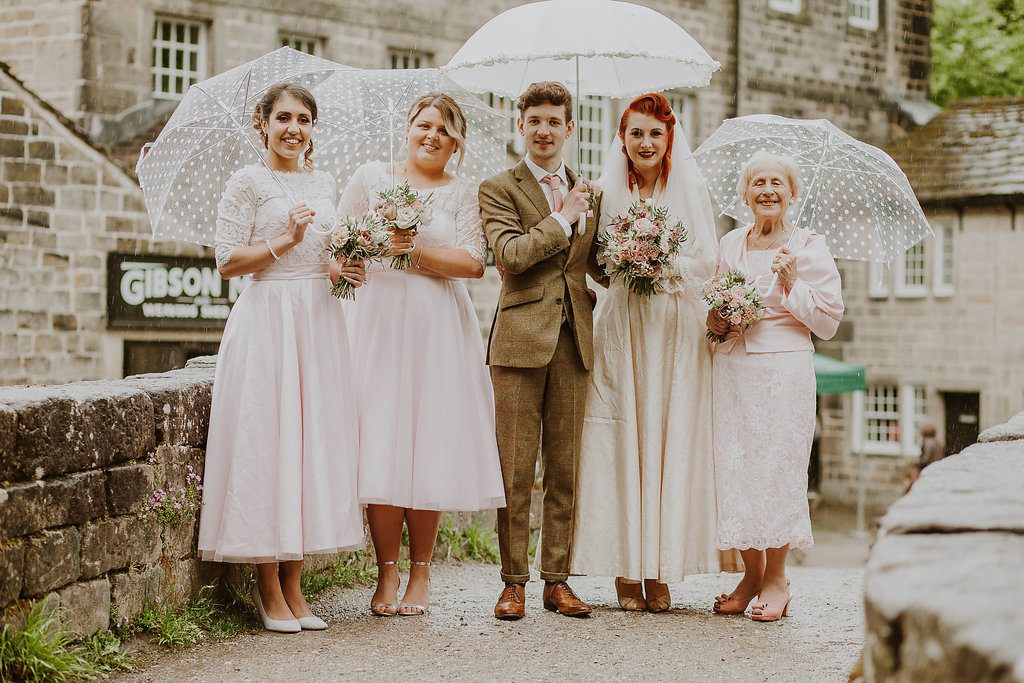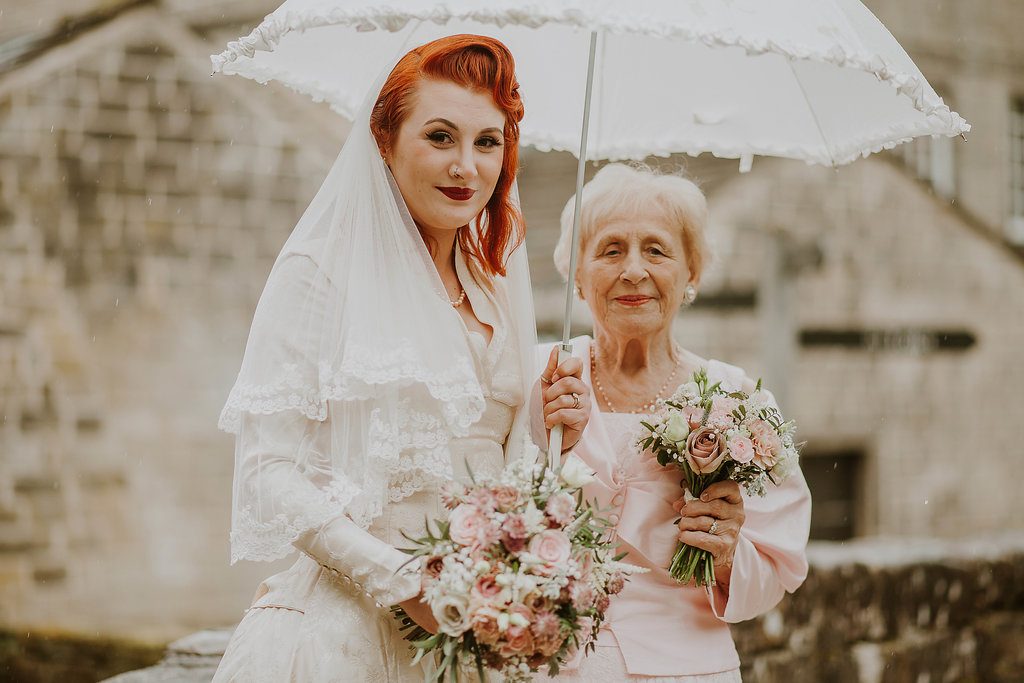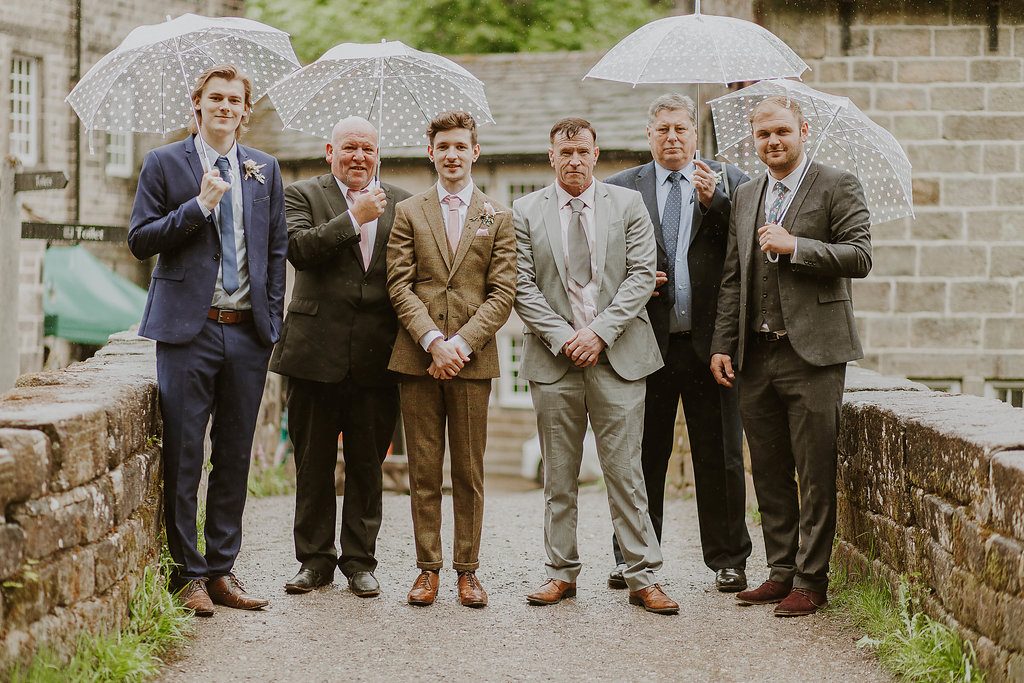 The Bridesmaids
Catriona's grandmother, of whom is her best friend, idol and role-model, was her maid of honour. Then there was her best friend Sam who she has been friends since they were only three years old. Laila is her brothers long term girlfriend adding to three amazing bridesmaids who looked after her perfectly!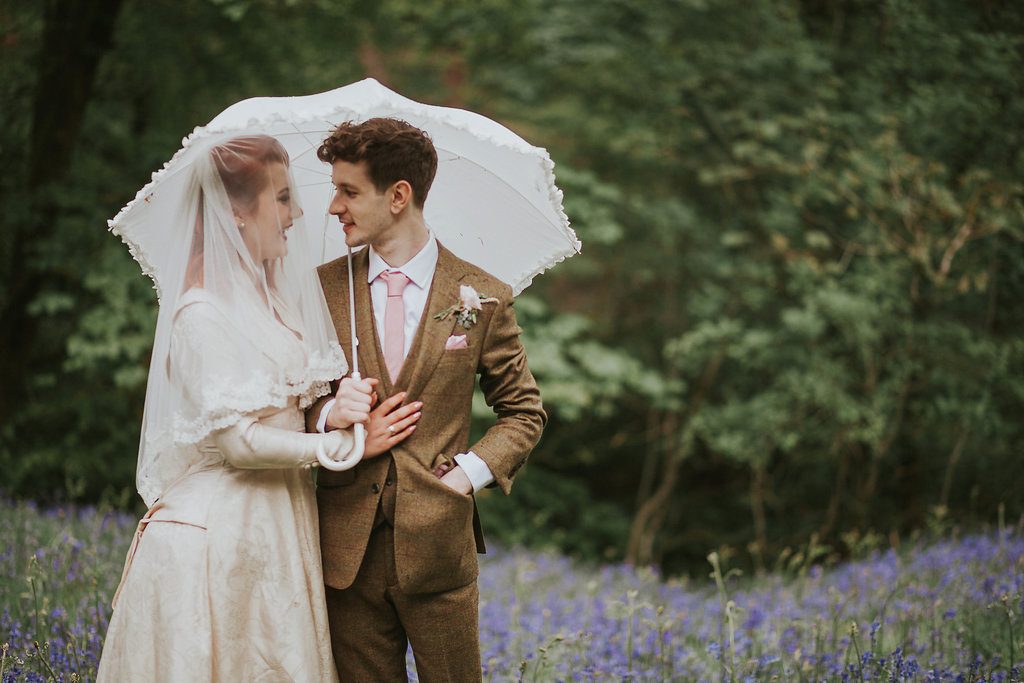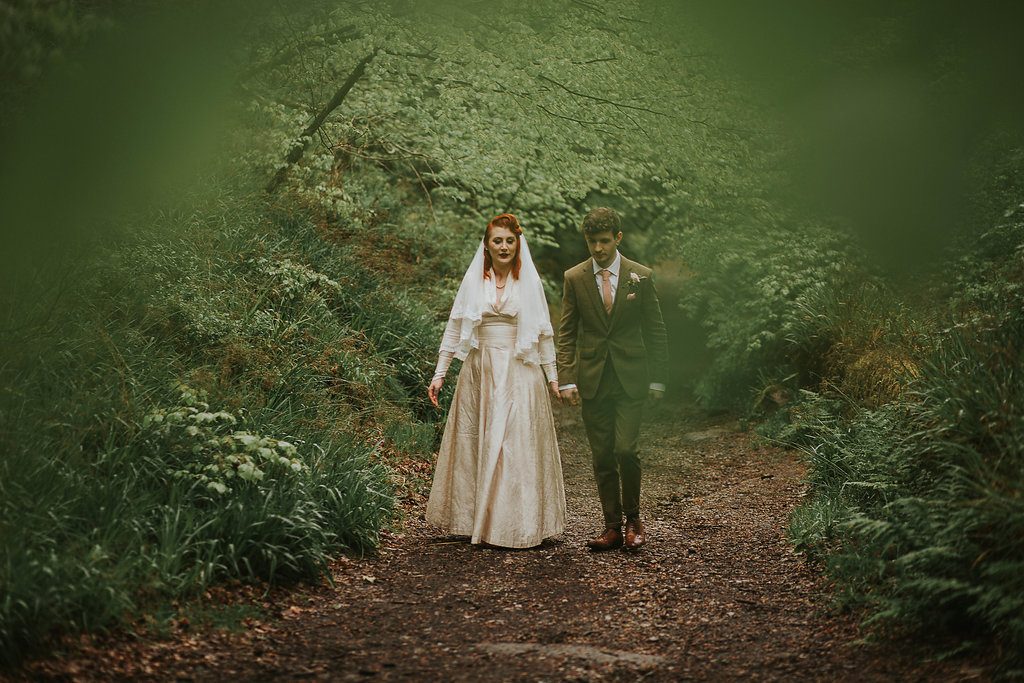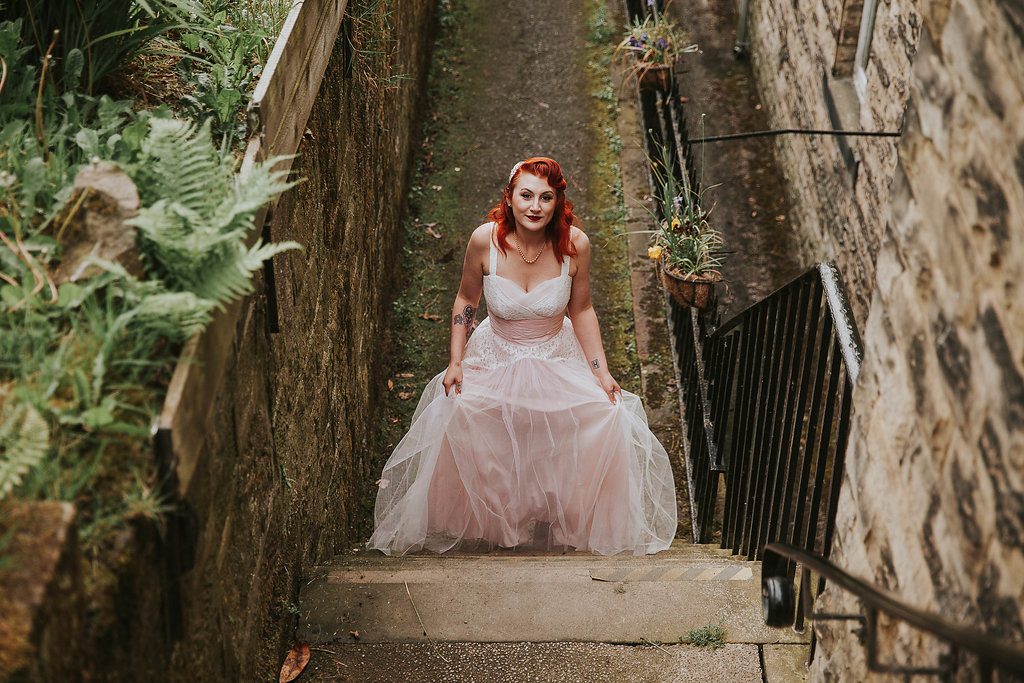 Words of Wisdom
"Traditions are overrated. No-one will really care if you don't make a speech, don't have a big cutting if the cake ceremony or even if you don't have a first dance. This is your wedding, this is about who you are, make it about who you are together ad not what people expect it should be."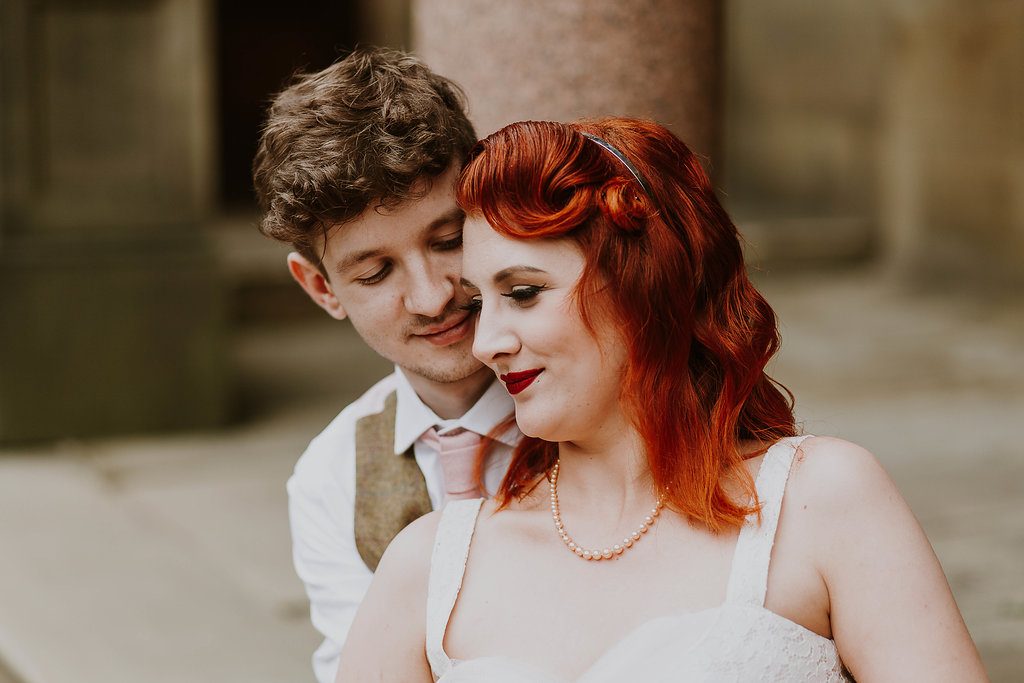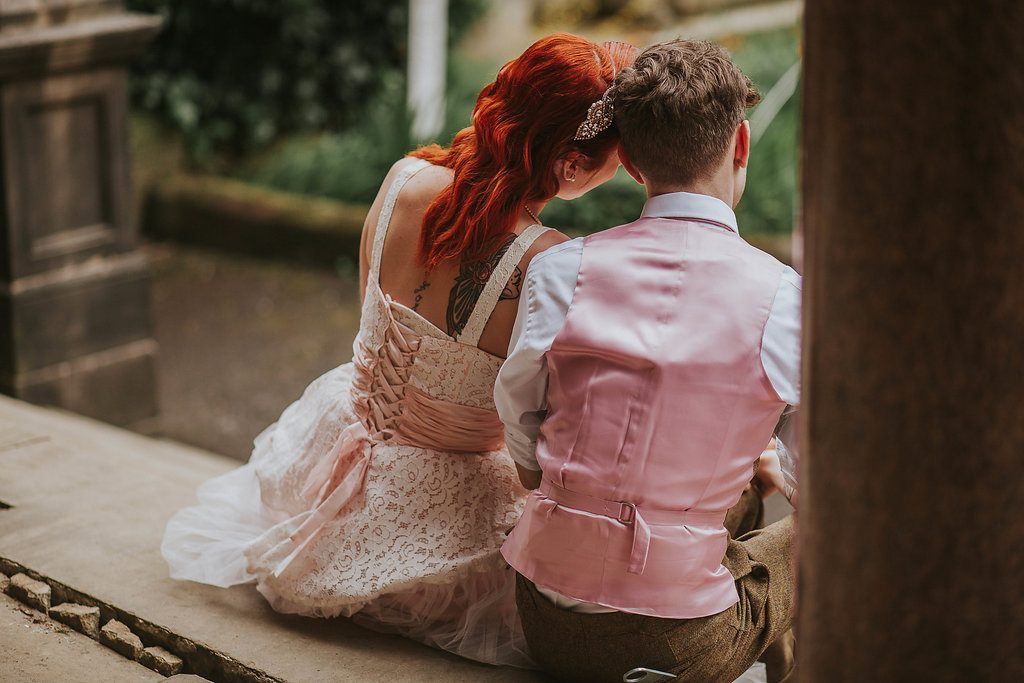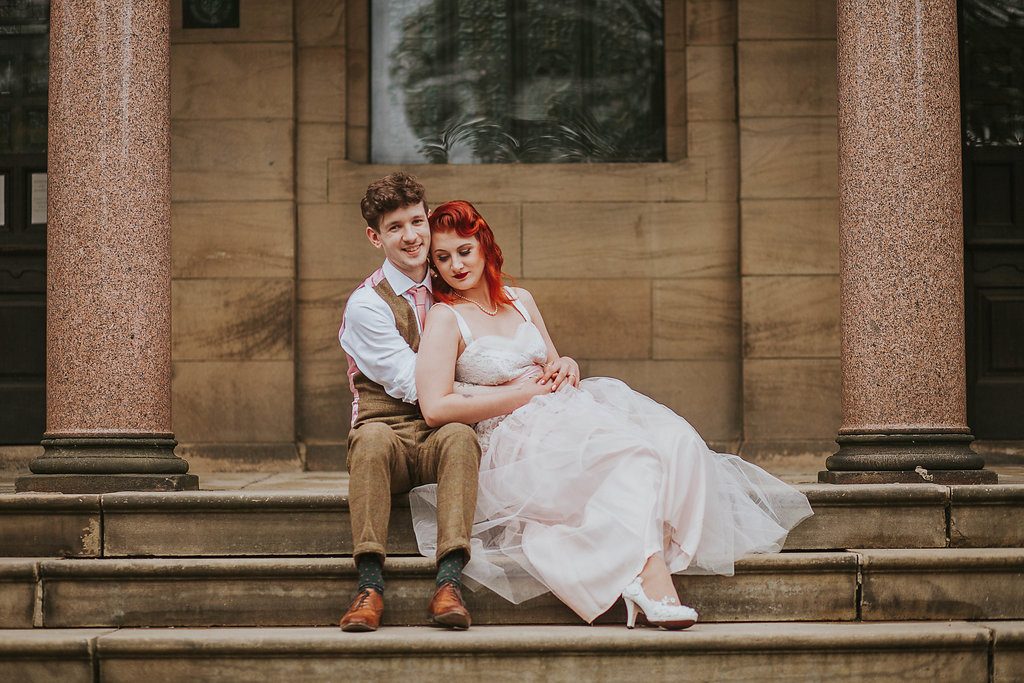 CREDITS:
Dress: Bought from a private seller.
Shoes: Bought from Festival of Vintage
Veil: The Bridal Emporium
Bouquet: Pink Ginger
Hair: Russell and Browns
Makeup and Bridesmaid Hair: The Victory Salon
Grooms suit: Owen Scott
Venue: Hardcastle Crags and Birchcliffe Centre
Photographer: Maddie Farris Photography
The couple wanted to add a special thanks to Catriona's Mum and Dad.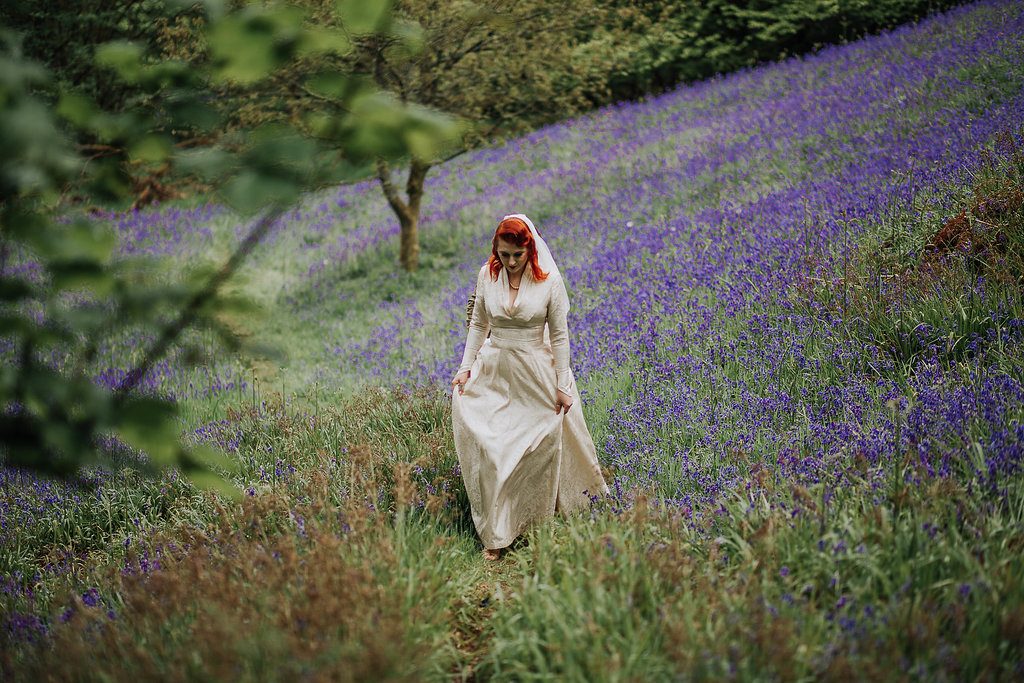 Check out our show diary as we have many authentic vintage wedding dresses at each one, including 1940s vintage.