In todays real wedding blog we get the chance to share the Laura and Andrew's gorgeous 1940's style tea party vintage wedding.
NVWF: Tell us about yourselves? How long have you know each other?
Myself and Andrew had been together for 9 years. Andrew is my best friends brother and I fell for him from the first time I saw him – he was the cool older brother and I was just his kid sisters friend but I won him round eventually! We first really got together at a music festival as we both love music and the rest they say is history.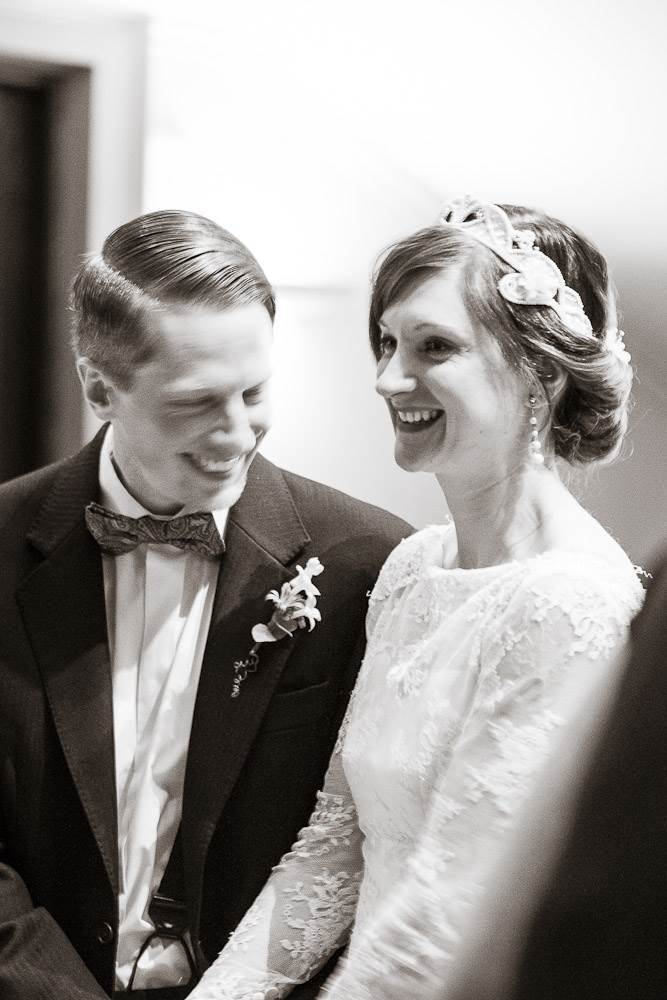 NVWF: What was your vision for your wedding when you were growing up a was it vintage or more traditional?
We really wanted to go for a 1940′s theme wedding, as I love all things vintage and the 40′s is my favourite decade. We found it very difficult to find clothing from the period so had to compromise a bit by buying items from the 1950′s and having them altered. I did manage to have my 1940′s champagne flutes for the toast though which I was super happy about. I purchased my jewellery from a vintage flea market that takes place in my town of Filton and a friend lent me a vintage bracelet to wear as something borrowed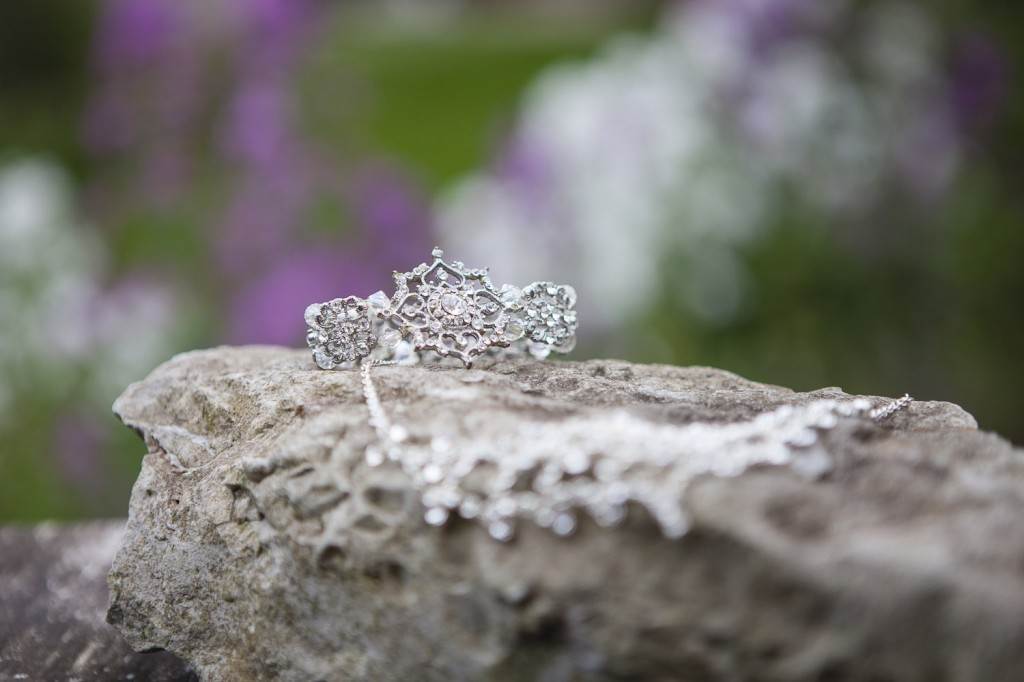 NVWF: What elements of your day were vintage inspired?
I tied bunting in the room we had afternoon tea in, I used old vintage scarves to decorate the staircase and made big tablecloths out of old floral king-sized duvet covers to cover the tables. I also collected lots of vintage embroidered table cloths that went on the tables along with old sweet tins. We used large sweet jars that we filled with sweets from the 1940's as table name place markers and each person had to look for their sweet to see what table they were sat on.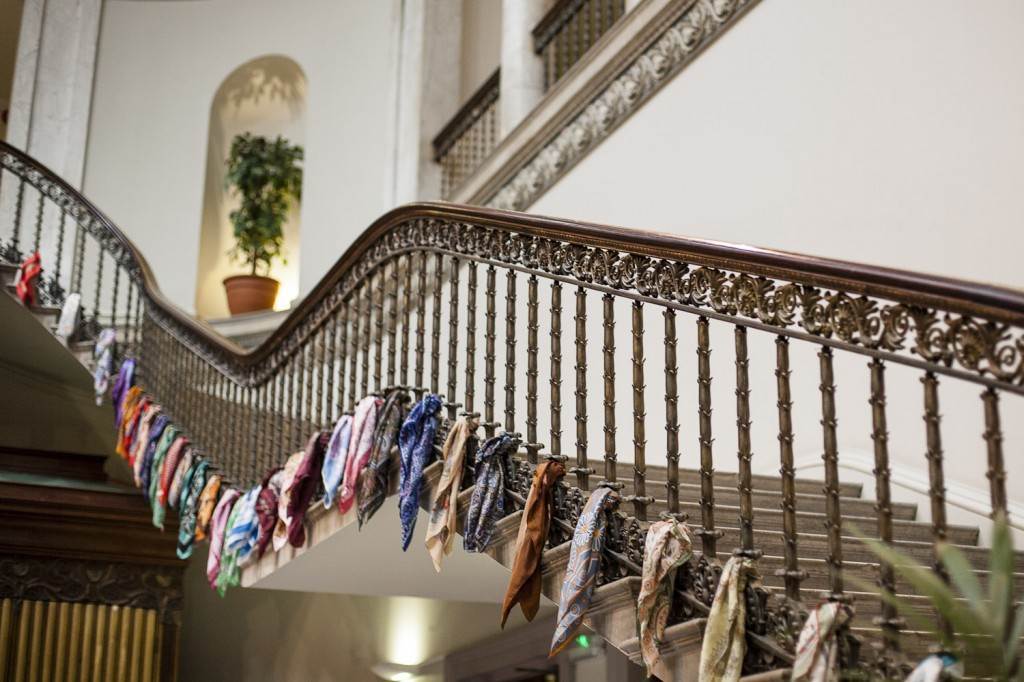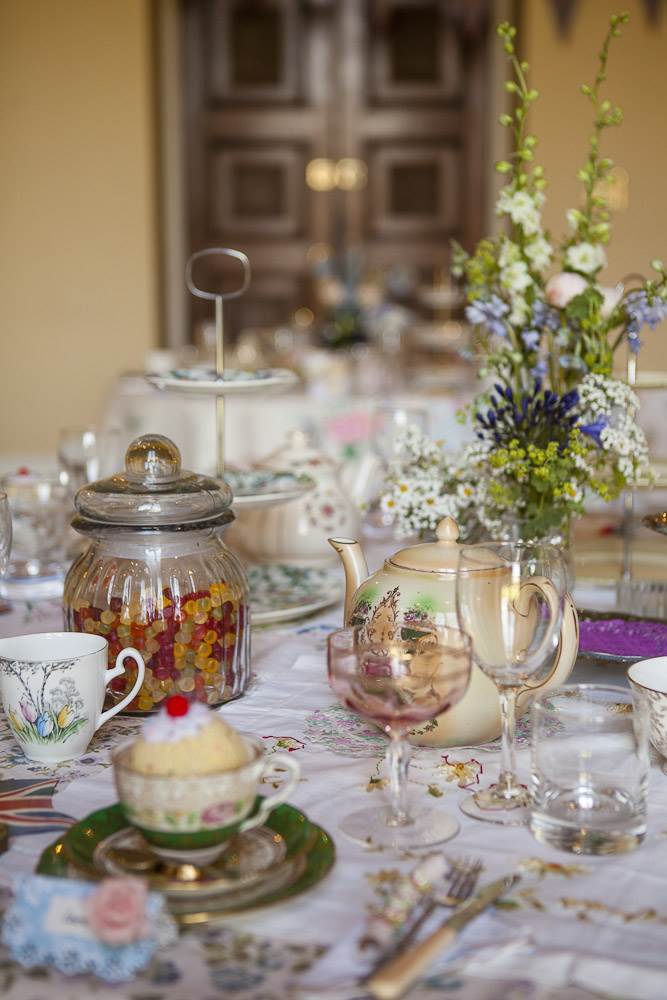 Our wedding transport was lovely. The cars arrived in plenty of time and were available after the ceremony so we could get lots of lovely photos with the beautiful cars. My dad had the biggest smile on his face while we were travelling to the venue and I know that's because the journey was just magically in the beautiful 1936 Austin Westminster.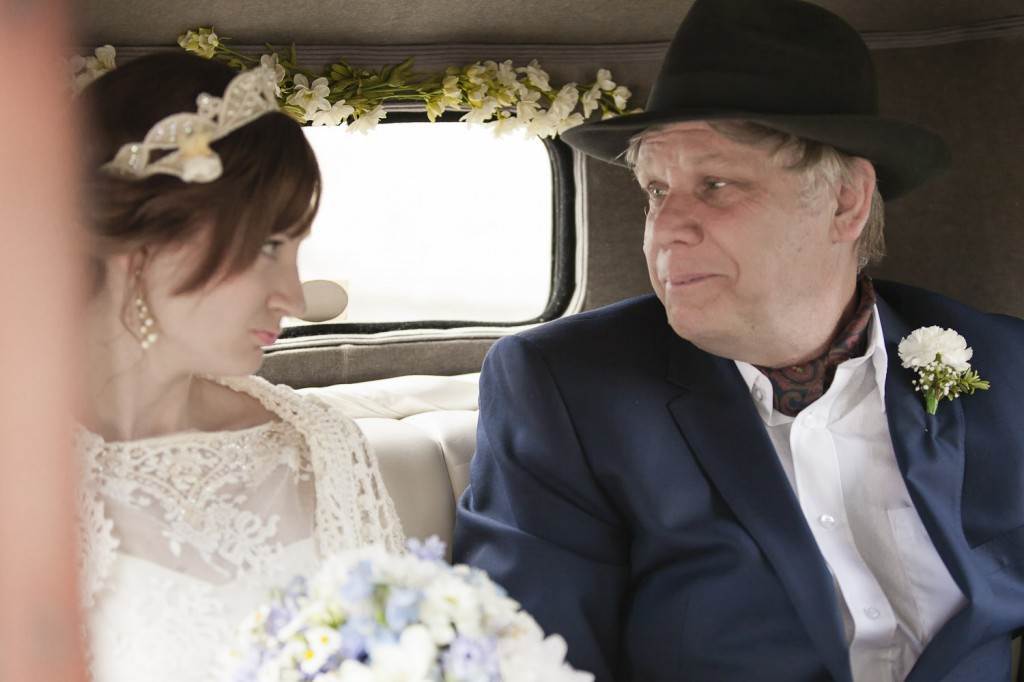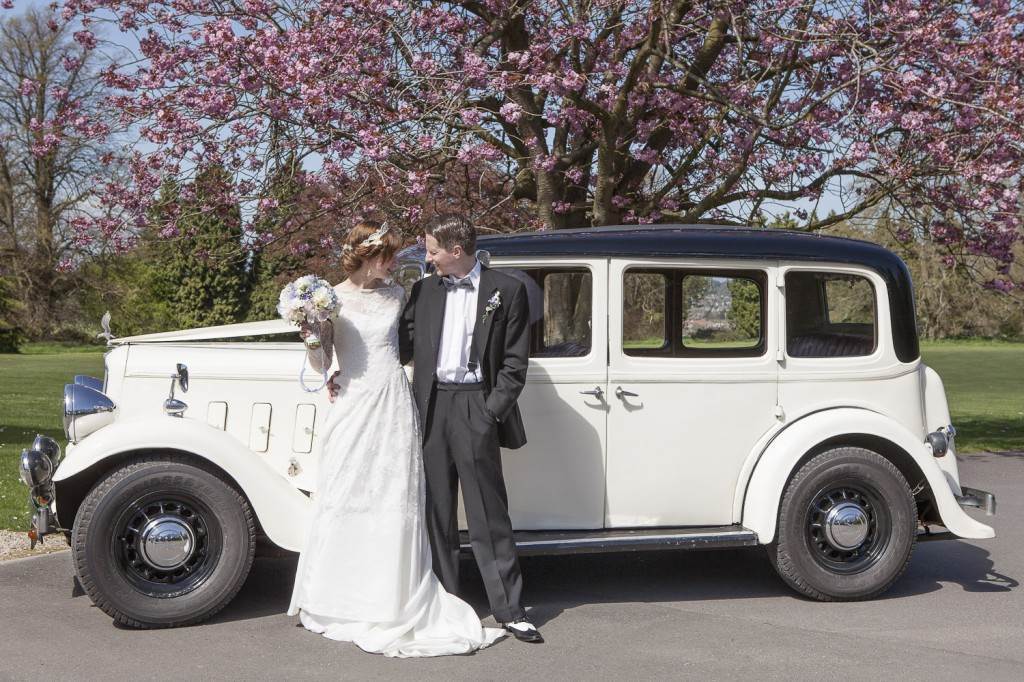 All of Andrews groomsmen were dressed with flashes of 1940's inspiration including quiffed hair, contrast brogues and black braces – even our guests joined in on the fun, with 1950's style prom dresses, red lipstick and feathered hats.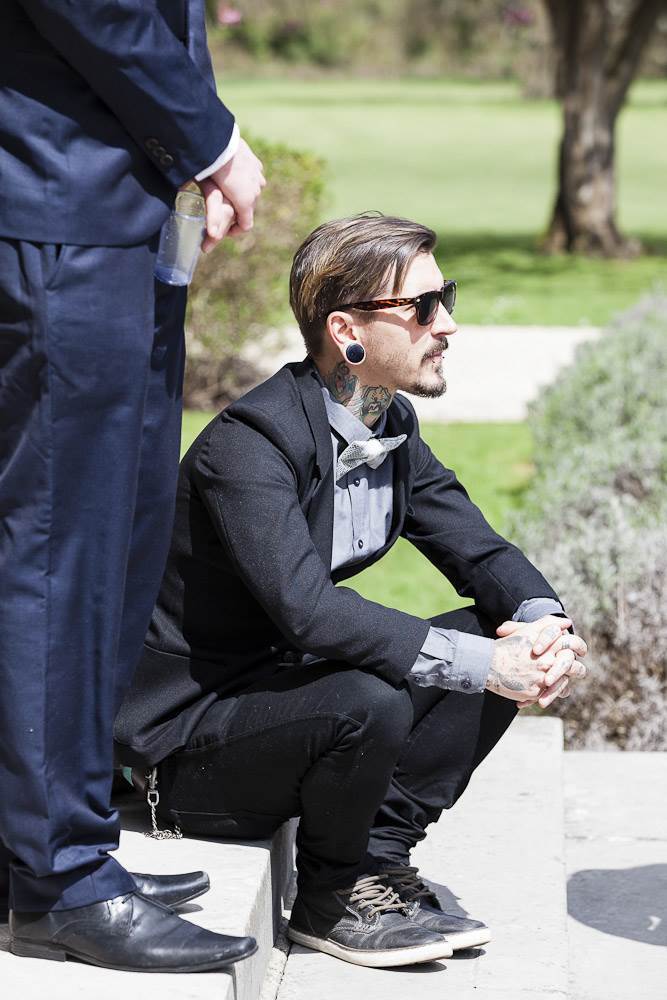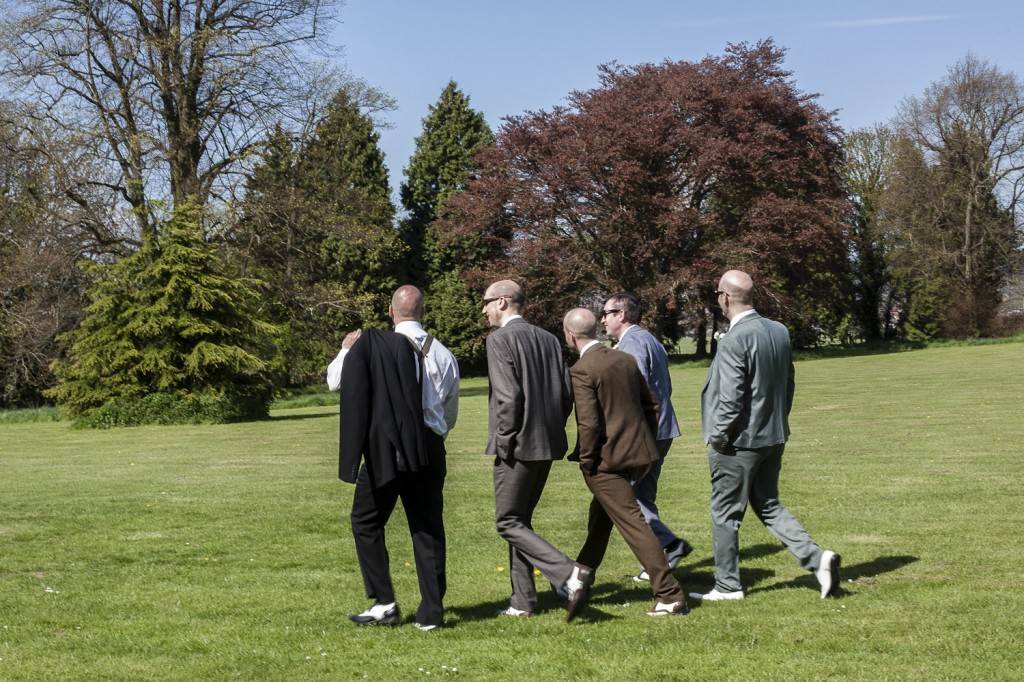 NVWF: How did you choose your dress?
I really wanted a 1940's dress but searched everywhere and couldn't find one I loved. Then I went to Luxe Bridal and found the perfect 1950's tea dress. It was perfect for dancing around in and was a bit of fun. I still had my heart set on a full length dress for the ceremony though and I found the perfect one on eBay. It was being sold by a relative of the person who had owned it – it had been shipped from America and had been kept in a trunk in the attic since it was worn on their wedding day. As soon as it arrived you could feel the history and love in it and I knew it was perfect. My crown tiara came with my wedding dress, it was handmade to match the beading of the dress so it was fate that they should all be worn together. I even wore the old garter that arrived with a dress…something old and blue in one go.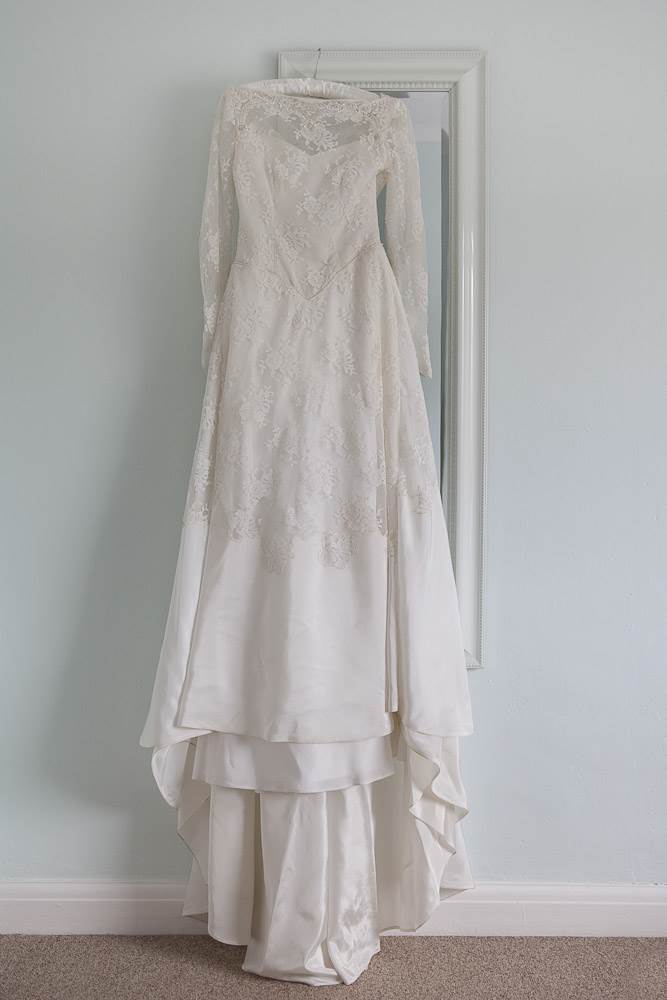 NVWF: What about the bridesmaids?
All the bridesmaids dresses were original vintage dating from the 1930′s to the 1940′s which I had altered along with my wedding dress by Susan Gilby. I also handmade all the hair accessories from scraps of ribbon and lace. The addition of handmade flower corsages tied the bridesmaids together seamlessly. Matching coloured vintage costume jewellery was sourced for each of the bridesmaids which was presented as gifts in dainty hand-made handbags.
NVWF: Did you work closely with your photographer?
My wedding photographer Charlie was amazing – she captured everything perfectly throughout the day. Our pictures aren't like pictures at all, they are like looking back in time at all the little special moments and things that happened. When I look at them I remember little conversations and bits that make me smile and it feels like it happened just yesterday.
NVWF: Tell us about the venue and reception?
Leigh Court was the perfect venue for us. After the ceremony our photographer took the opportunity to line all the guests up outside for the confetti throwing, and we walked through a long tunnel of their guests whilst being showered in pastel petals. Pimms was served on the back lawn, and we swept the bride groom and their nearest and dearest away for some group shots.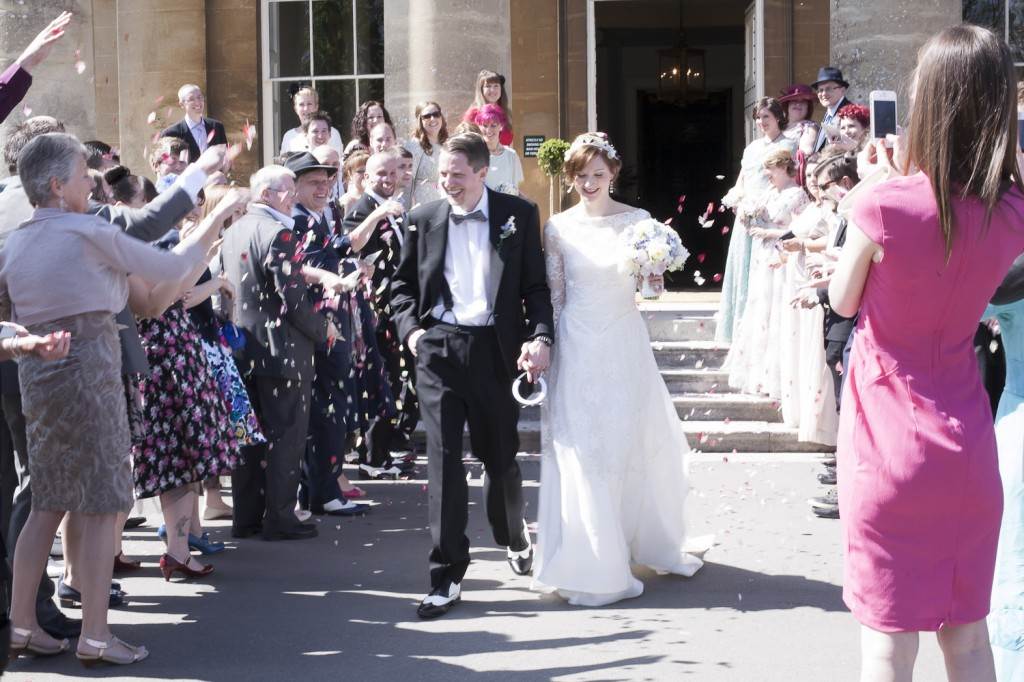 Thanks to the Vintage China Hire, the dining room had been transformed using delicate vintage teacups, mismatched with ornate teapots, floral doilies and china cake stands. It was the intricate details and personal touches which really made the difference – female guests were gifted with hand knitted cupcakes for scenting drawers, whilst the male guests were treated to personalised handkerchiefs. Miniature crackers provided an icebreaker around the tables and wild pastel toned seasonal flowers were scattered in glass vases. High tea was served with miniature sandwiches and fresh cream cakes whilst a Rockabilly band set up in the adjoining room.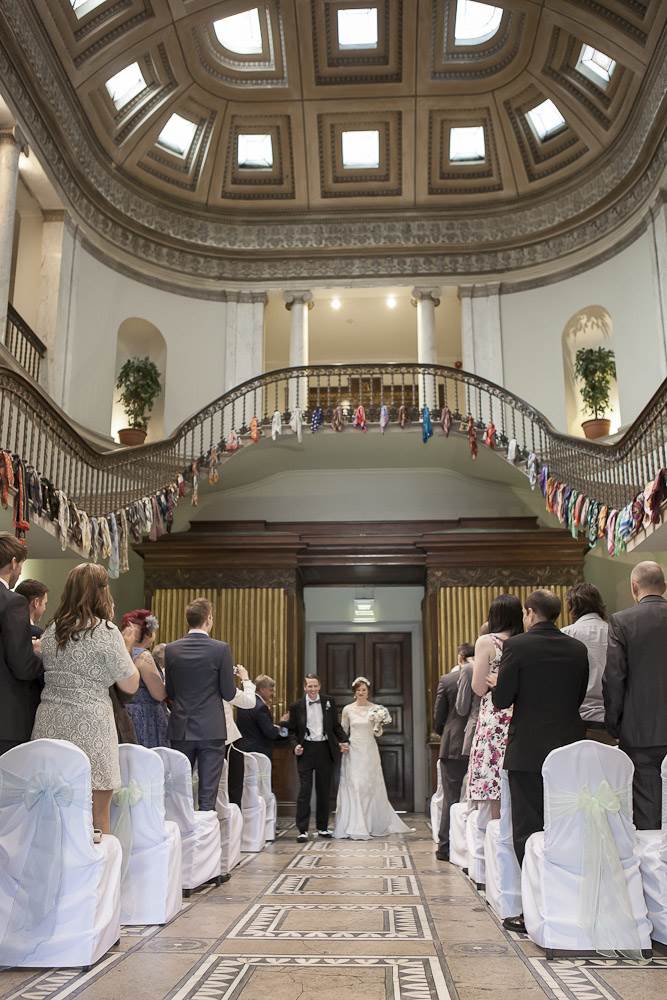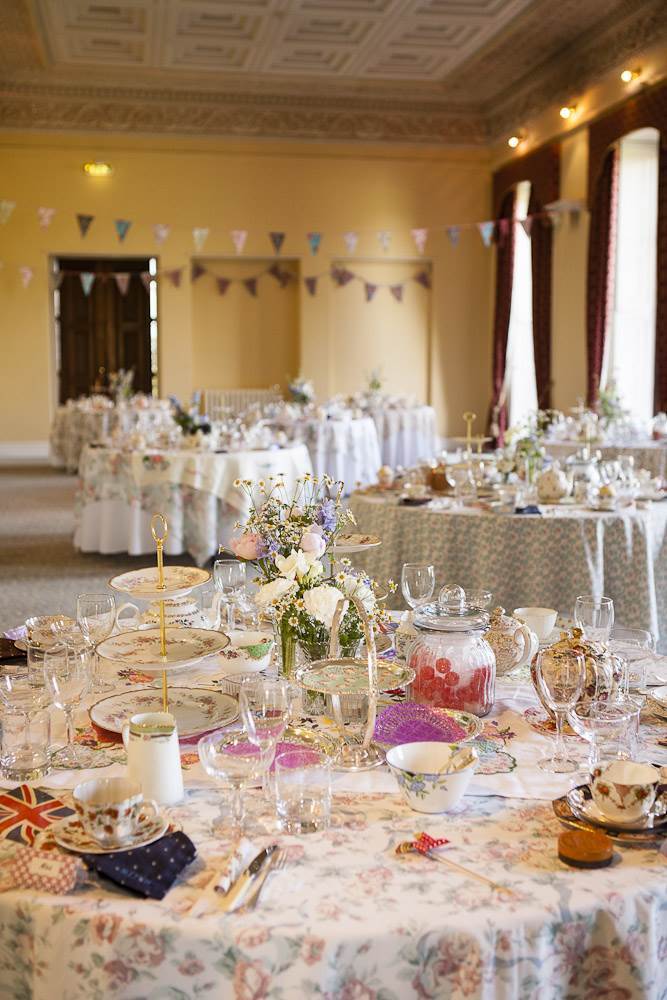 The evening entertainment included a rockabilly band and outside barbecue – a lovely relaxed evening to top off a perfect wedding day. Our first dance was True Love Ways by Buddy Holly as I have always loved the song – it has a really lovely message in it and it's not too much of a typical love song. Listen to it and you'll know what I mean!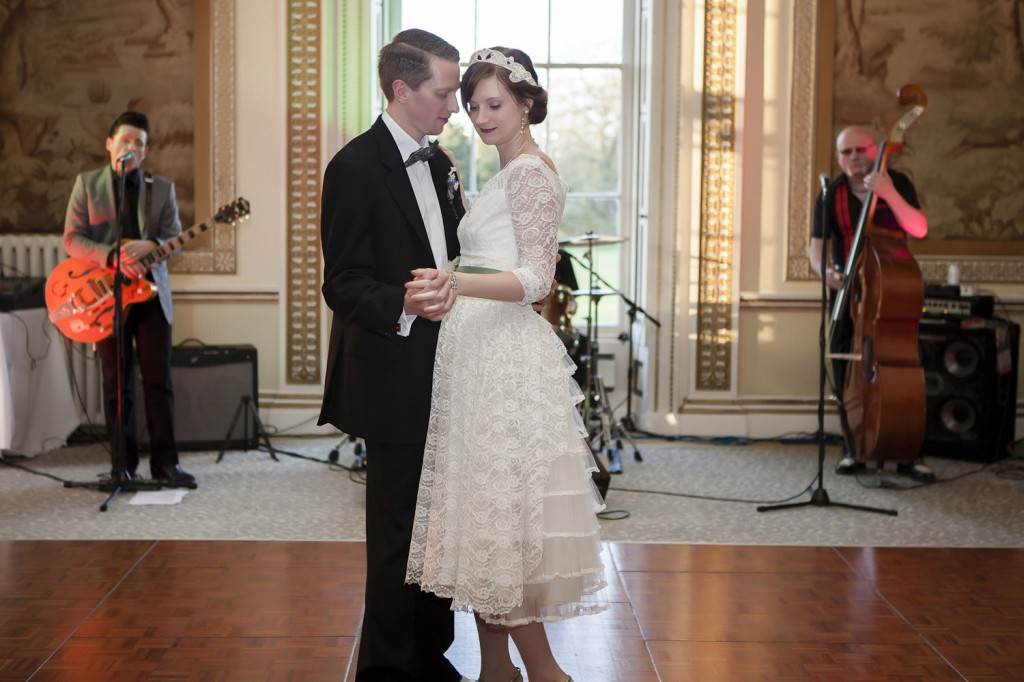 NVWF: Any words of advice for future brides planning their special day?
If I could impart any words of wisdom for future brides I would say start early. Even if people think you are doing it too early you can never be too prepared especially if you have an idea or a theme in mind. You have to do some serious hunting around to get what you want so allow yourself plenty of time to do it.
NVWF: And finally, what was the best part of the day?
One of the most memorable moments of the day was seeing the smile on Andrews face – he was the happiest I have ever seen him. He didn't have a huge involvement in the planning and organising so most things were a bit of a surprise to him but I could genuinely tell he loved every bit and was chuffed with every moment. Everything was just lovely and perfect and everyone that came really had a really great day.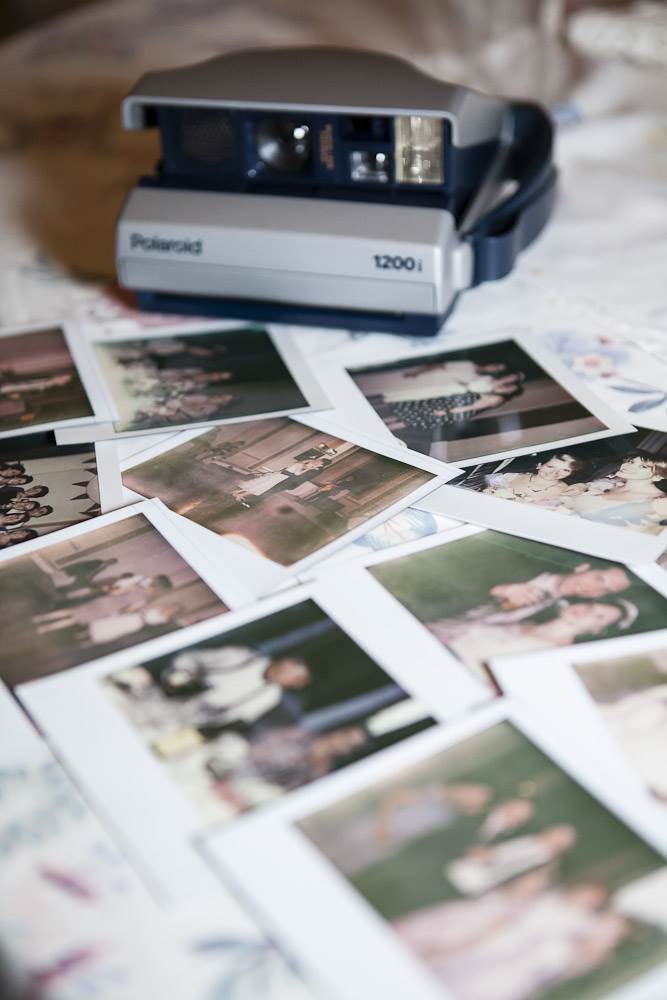 Photo Gallery –
Credits –
Unless stated otherwise all photography: Charlene Morton Photography
Are you going to be a vintage bride soon? For ideas and inspiration join our mailing list for details of our upcoming events.
Written by Sarah Gorlov.