We have teamed up with Flautino to offer Unique Bride Club members £50 off your wedding music.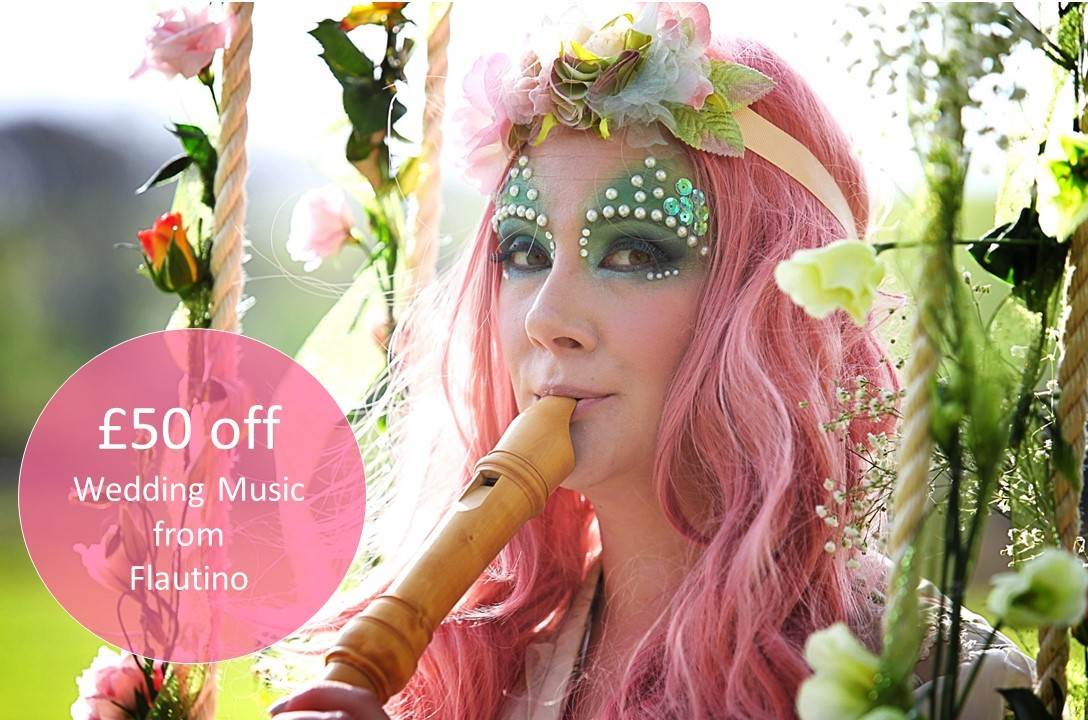 We first heard Rosanna a.k.a Flautino at our Harrogate National Vintage Wedding Fair last year and simply fell in love with her. Infact we weren't the only ones – one bride and groom booked her on the spot to play at their woodland wedding. She has kindly given our Unique Bride's an offer last year and thankfully she has returned to offer another.
Let's hear more about her
"Flautino (Little Recorder in italian) is all about sharing my love for the gorgeous instrument that is the recorder. The recorder has a bad reputation in the UK, mainly, I think, due to its use as an instrument of torture in primary schools! Personally I don't think the recorder is a good instrument on which to teach small children the rudiments of music … the piano and ukele do much better.It's tricky to cover the holes when you have little fingers and the breath control is hard to master. However, from teenage years onwards (of course with some exceptions … there are child geniuses out there!) it holds so much potential and I am totally in love with the sound.
I studied recorders at the Royal Academy of Music and Royal College of Music (which I hated!) and then travelled and studied with various different recorder players in europe (much more fun!). I have a particular love for Jacob van Eyck (a blind, dutch recorder player from the 17th century who collected tunes from all around europe and made a lovely anthology), Telemann, Bach and a few contemporary Japanese composers who write for the recorder as though it were a shakuhachi (bamboo flute). I currently play mainly with Penny Callow on cello (www.flamingcello.com) as DuoContrapposto. We've played in venues as diverse as Alnwick Gardens, Brinkburn Priory, we played an antique shop tour and often busk in Northumberland and County Durham … usually in period costume!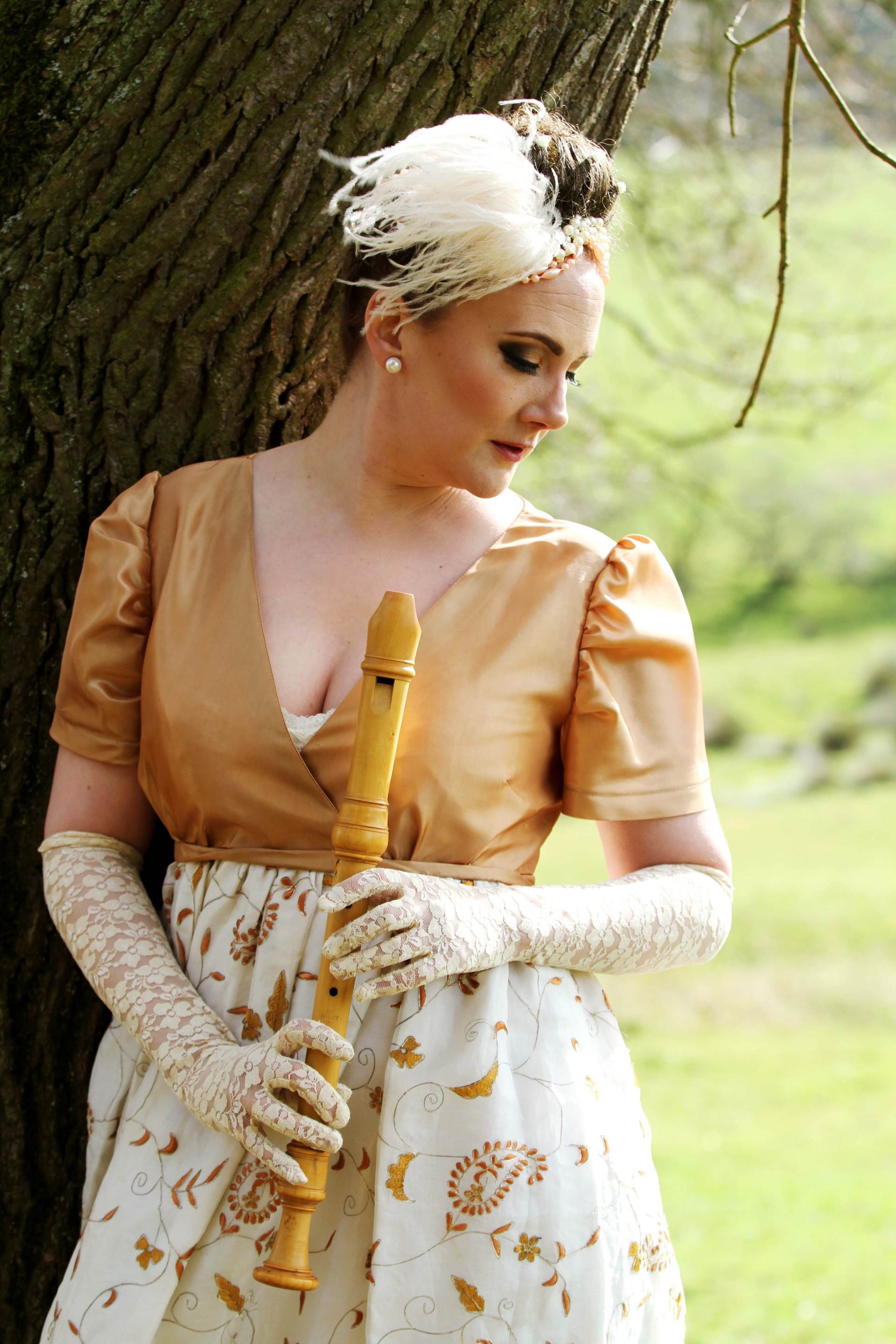 I also love teaching … I teach individually and also lead an ensemble class. And then I teach little ones music using the piano!"
The Offer
£50 off your wedding music if booked by 30th April 2016.
Terms and Conditions
£50 off wedding music if booked before 30th April 2016
25% of the fee will be charged if that booking is cancelled between 2 and 6 months before the event
50% of the fee will be charged if that booking is cancelled less than 2 months before the event
By booking Flautino, you are entering into a binding contract for the supply of live music, and other agreed services, on a particular date and time for an agreed fee. These terms and conditions are intended to be reasonable and appropriate to a booking. You agree that the following terms and conditions shall govern that contract, that these shall take precedence over any other terms and conditions and, English Law shall govern their interpretation. The terms and conditions outlined below apply to all engagements.