Who doesn't love a bit of dark and dreamy alternative wedding inspiration? Couples should be as creative and non-traditional as they wish to be when it comes to their wedding day, and this Goth wedding inspiration proves it can be dark, Gothic and damn right beautiful! Today is World Goth Day, celebrated annually on the 22nd of May; it's where the Goth scene gets to celebrate its own being and gives Goths an opportunity to make their presence known to the rest of the world. We're celebrating by sharing our favourite alternative Goth weddings from the blog, and we hope you love them as much as we do!
Urban Luxe
Some urban dark love, with this opulent Gothic wedding in London. It's got luxury intricate details, amazing accessories and a bespoke black wedding dress, and is the perfect inspiration for alternative couples looking to add a Gothic twist to their big day.
Photographers – Leonie May Photography @_leoniemayphotography and Willow by the River Photography
READ THE FULL BLOG HERE – Gothic Opulent Wedding Inspiration At The Vaults, London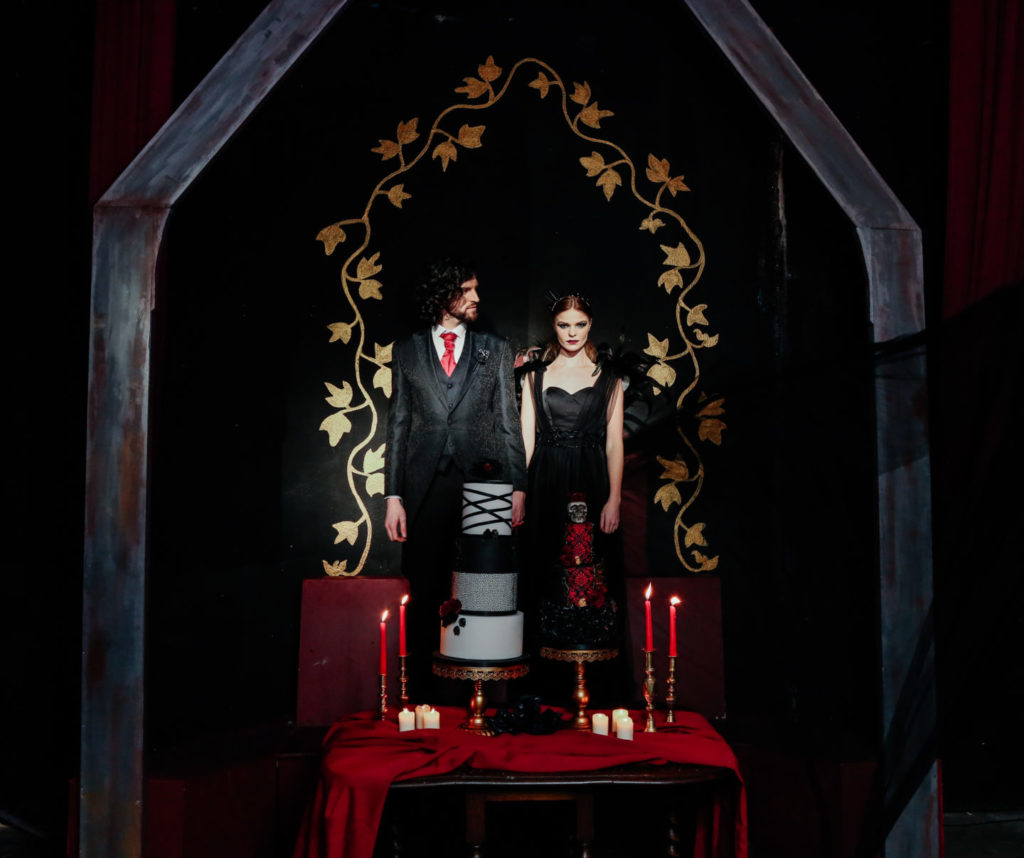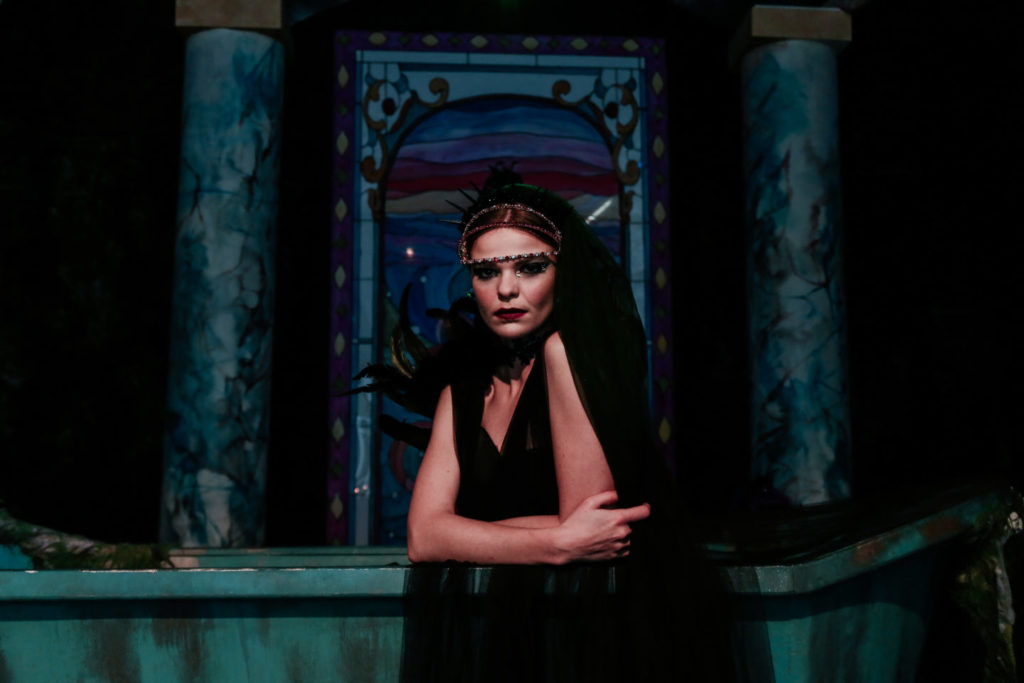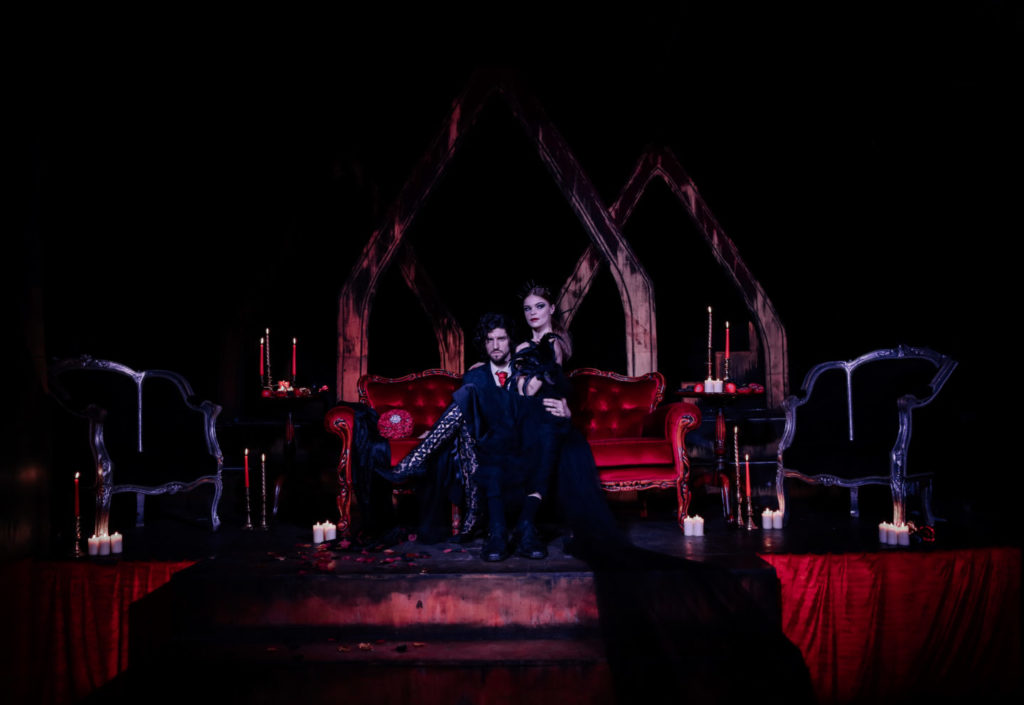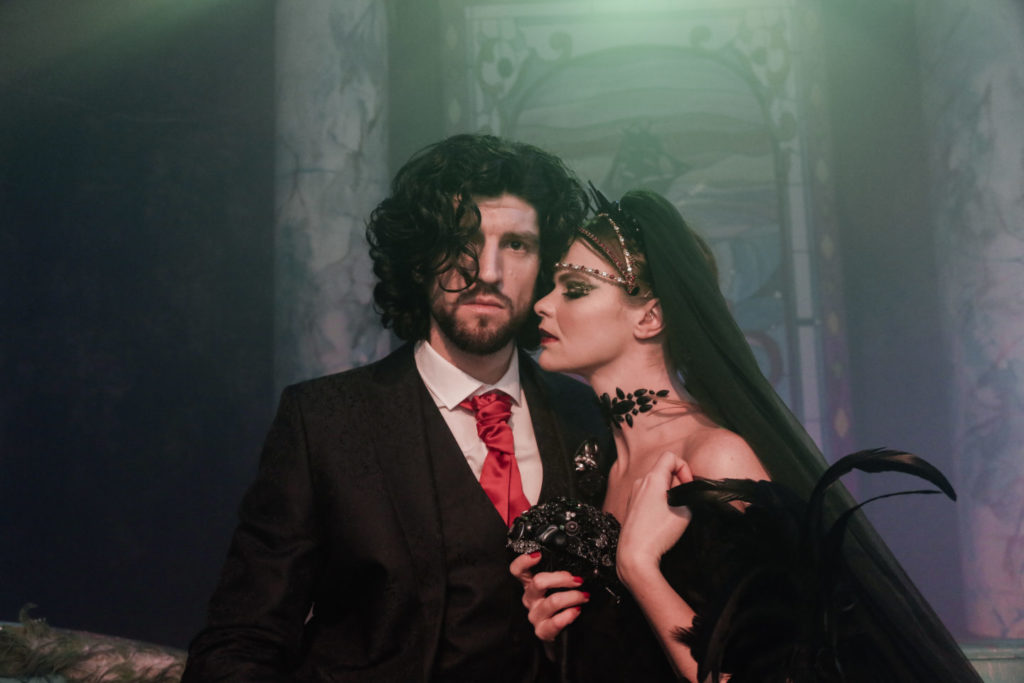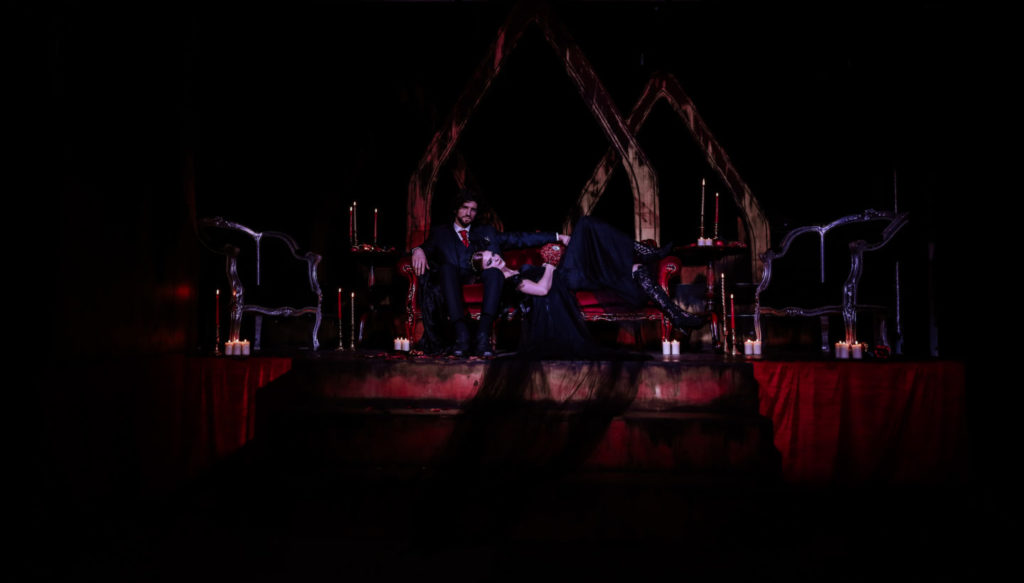 Gothic Romance
Think romantic Goth for this real wedding! Set in Sydney, couple Amy and Andrew created their own version of a romantic Goth fairytale, that's far from traditional. We first featured this wedding in BOND Bride, but with a beautiful, bespoke wedding dress, chic black and red styling, and a backdrop to die for, we just had to share it on the blog too, and now it's made it into our favourite Goth inspired weddings too!
Photographer – Zee & Cee Studio
READ THE FULL BLOG HERE – Romantic Goth Wedding With Black Wedding Dress at Villa Capri Sydney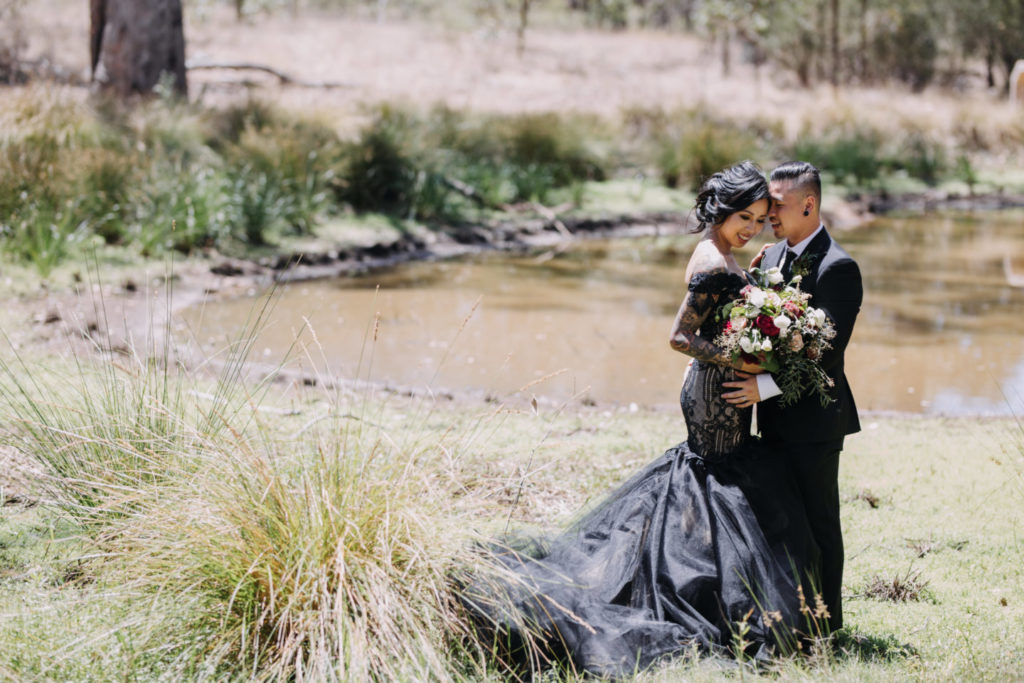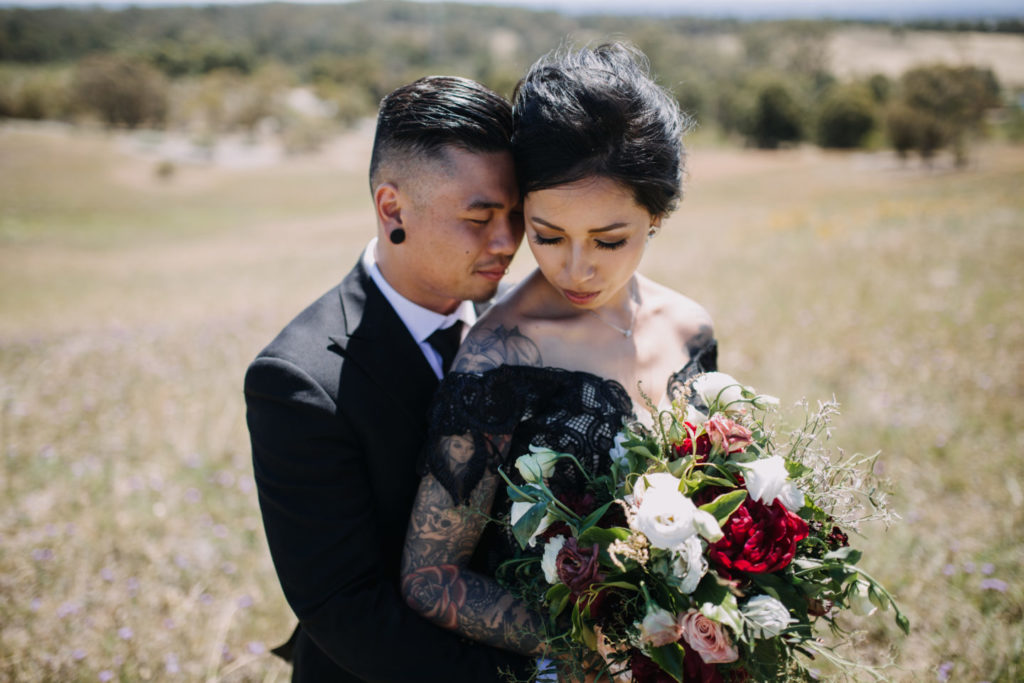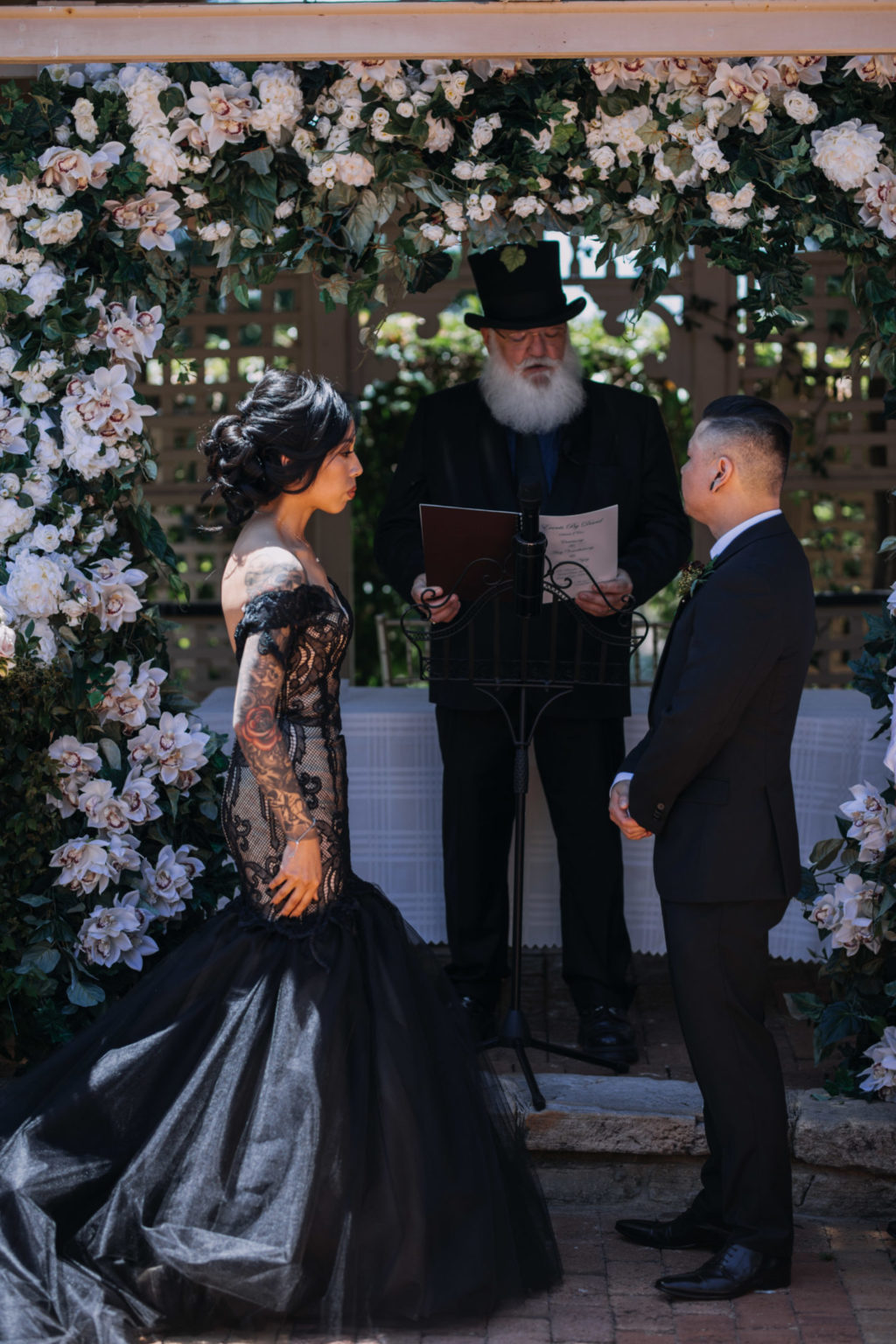 Into the Woods
Some glamorous Goth wedding inspiration with this dark and dreamy shoot. For the couple that's looking for a darker theme to their big day, it's sure to give you lots of inspiration, and with a black wedding gown and veil, marble wedding cake and moody Gothic backgrounds it will not disappoint!
Photographer – UpArt Photography
READ THE FULL BLOG HERE – Goth Wedding Inspiration With Black Wedding Dress and Veil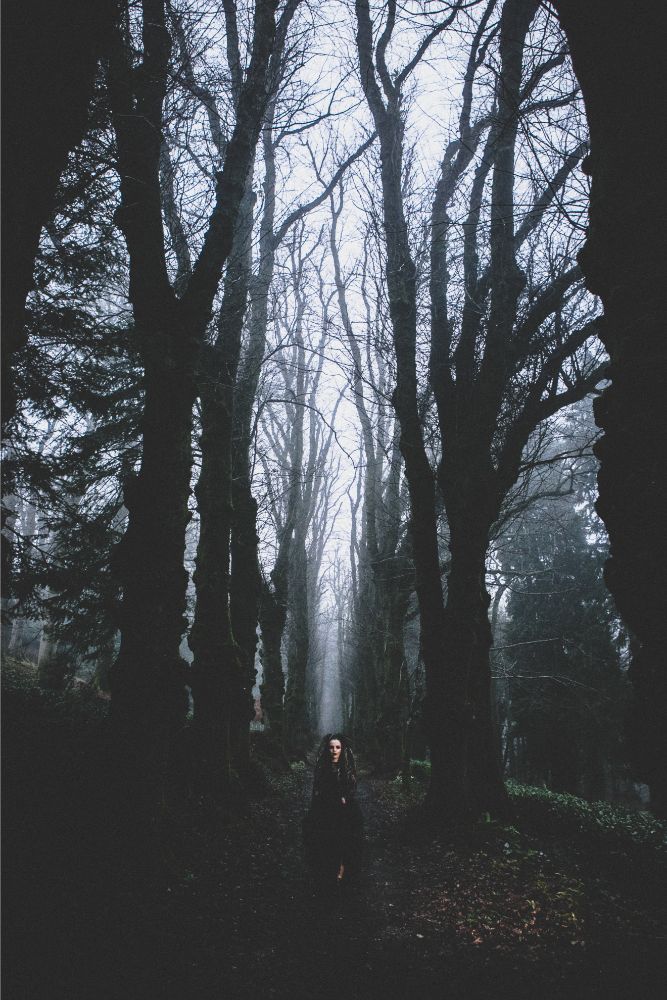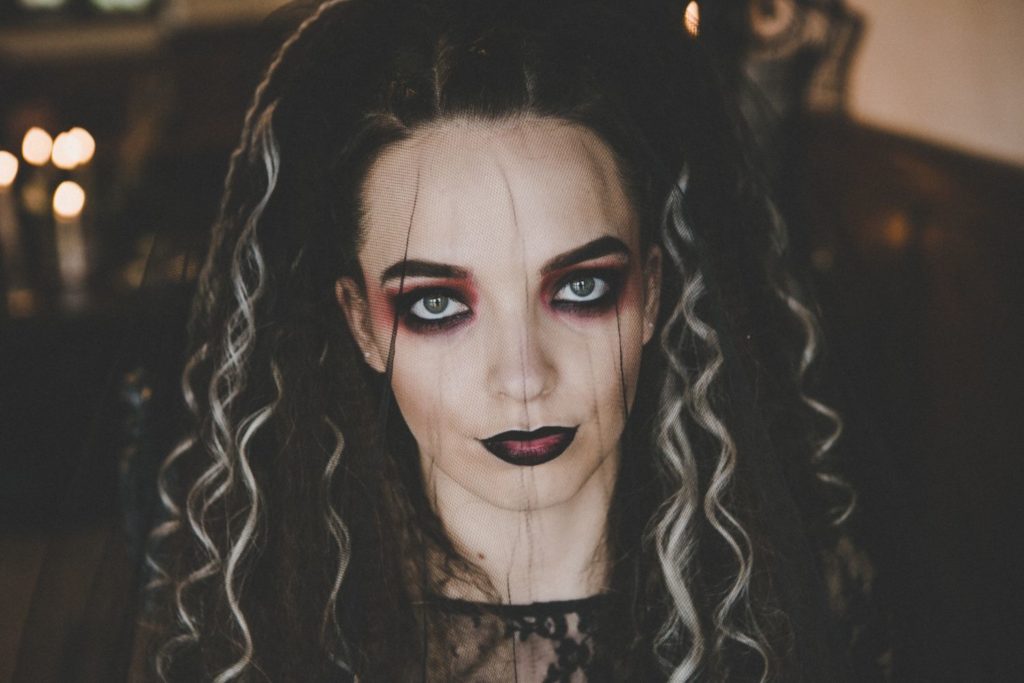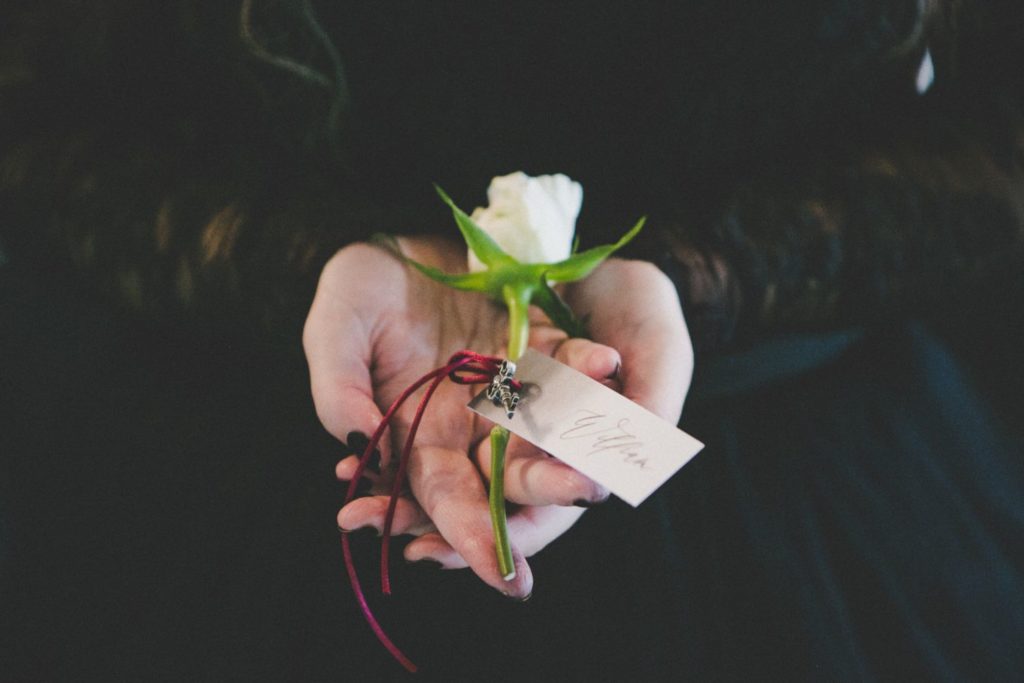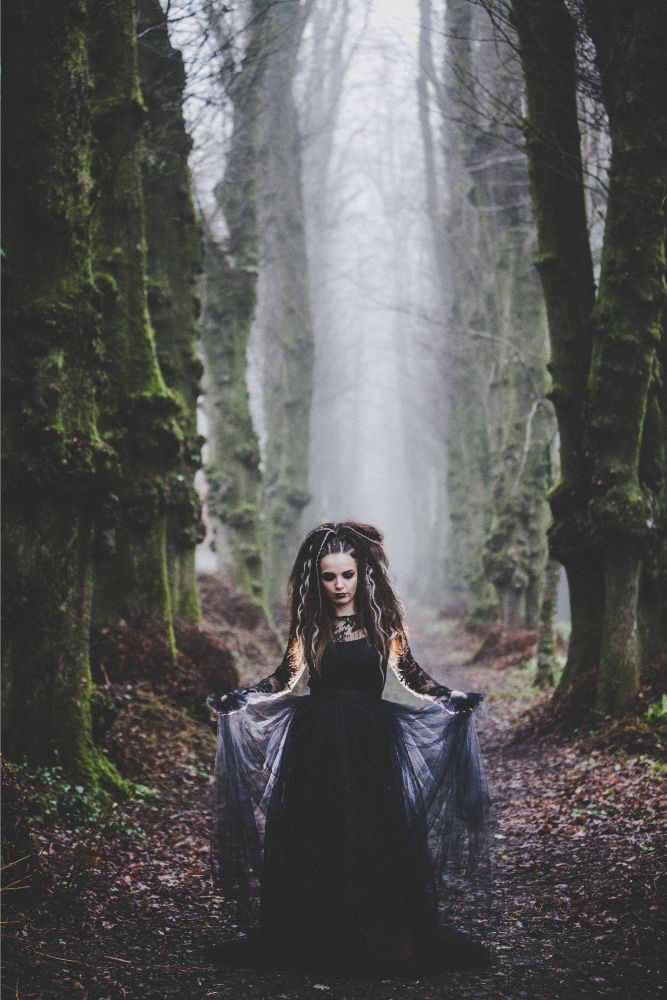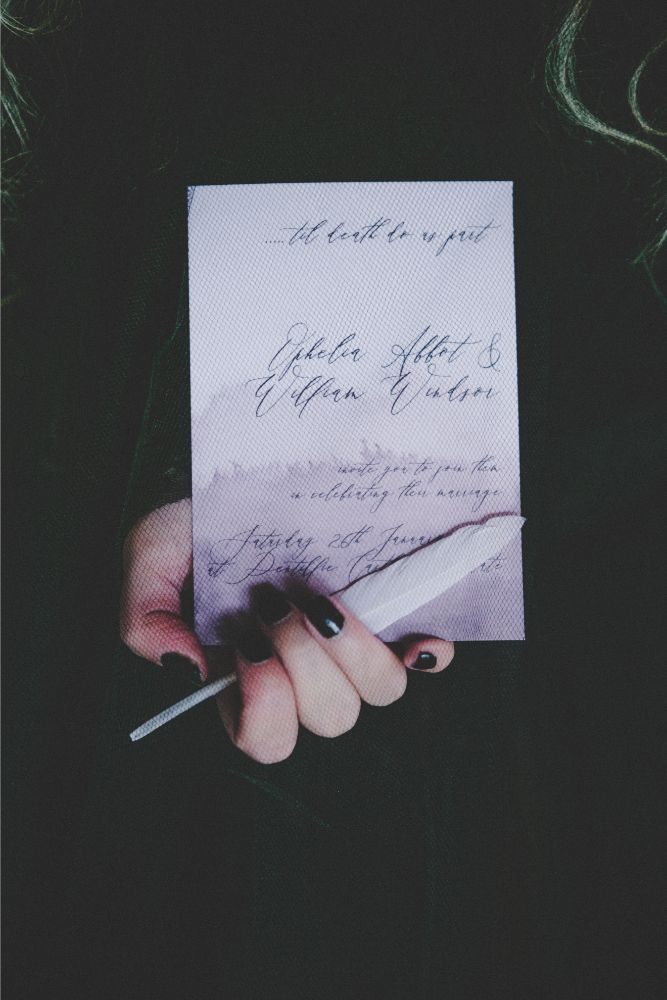 Colour Pop
This was featured on the blog to celebrate Mexico's Day of the Dead – traditionally a day of celebrating all of those before us – the dead were still members of the community, kept alive in memory and spirit – and instead of mourning them, their lives are celebrated instead. So we thought we would celebrate with this creative and alternative wedding shoot. If your looking for a real alternative Gothic wedding style for your big day this styled shoot from a team of talented suppliers is sure to tick all the boxes. An alternative Gothic wedding in the Goth capital of Whitby shows us how you can really go to town adding unique style and personality to your wedding day.
Photographers – Simon Holmes Photography
READ THE FULL BLOG HERE – Alternative Gothic Wedding in Whitby with coloured wedding dress and black wedding cake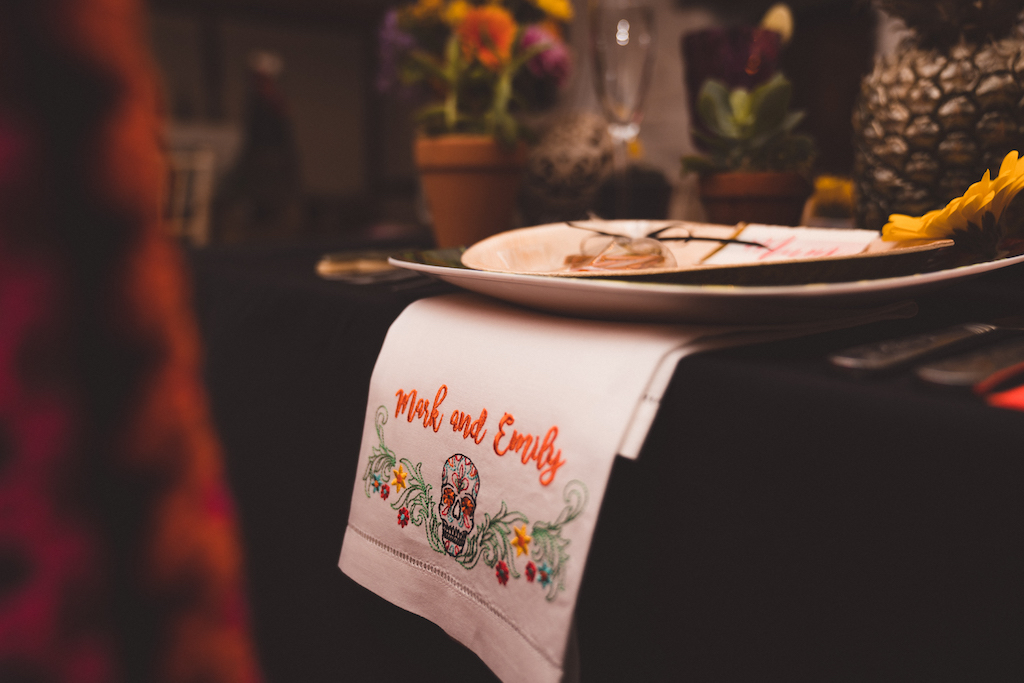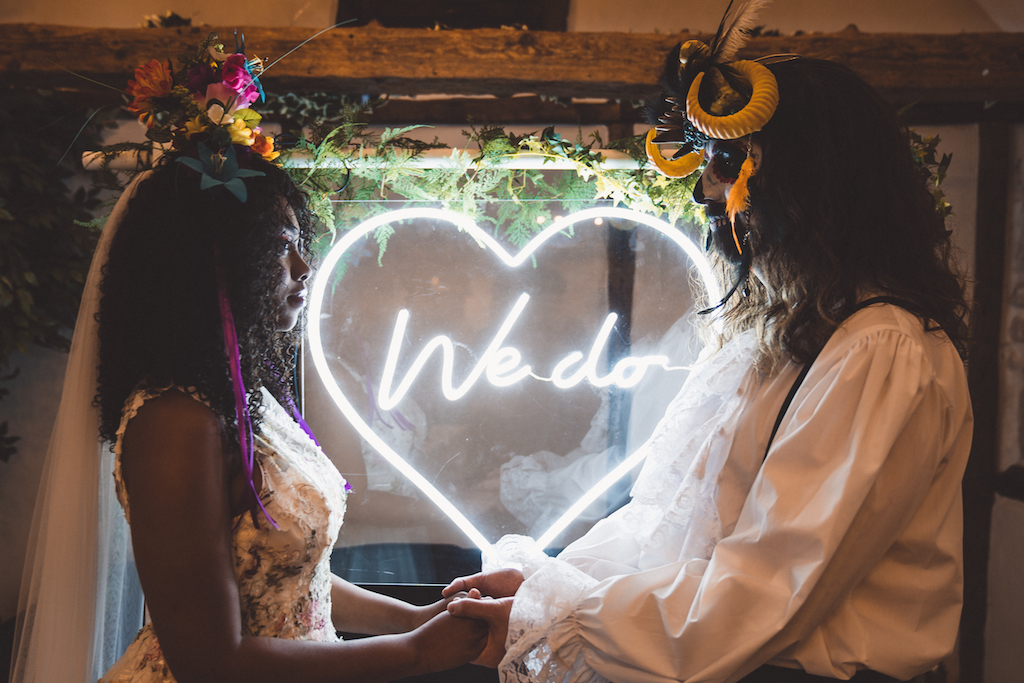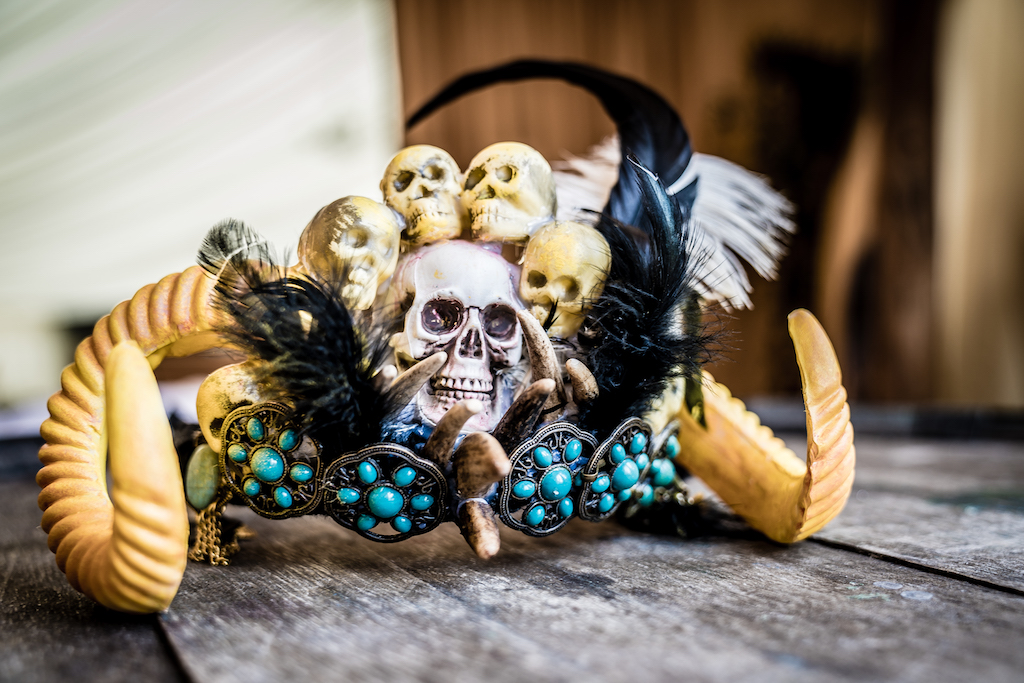 Goth Luxe
This inspirational shoot was created for one reason only, un-representation. Transgender bride El was the main inspiration for the shoot and the team wanted to work with El in a wedding capacity as their community is unrepresented. Being Transgender doesn't stop you from wanting to get married, and it shouldn't stop you from getting married. We celebrate this inspirational shoot with Goth wedding vibes.
Photography – Hayley Gell Photography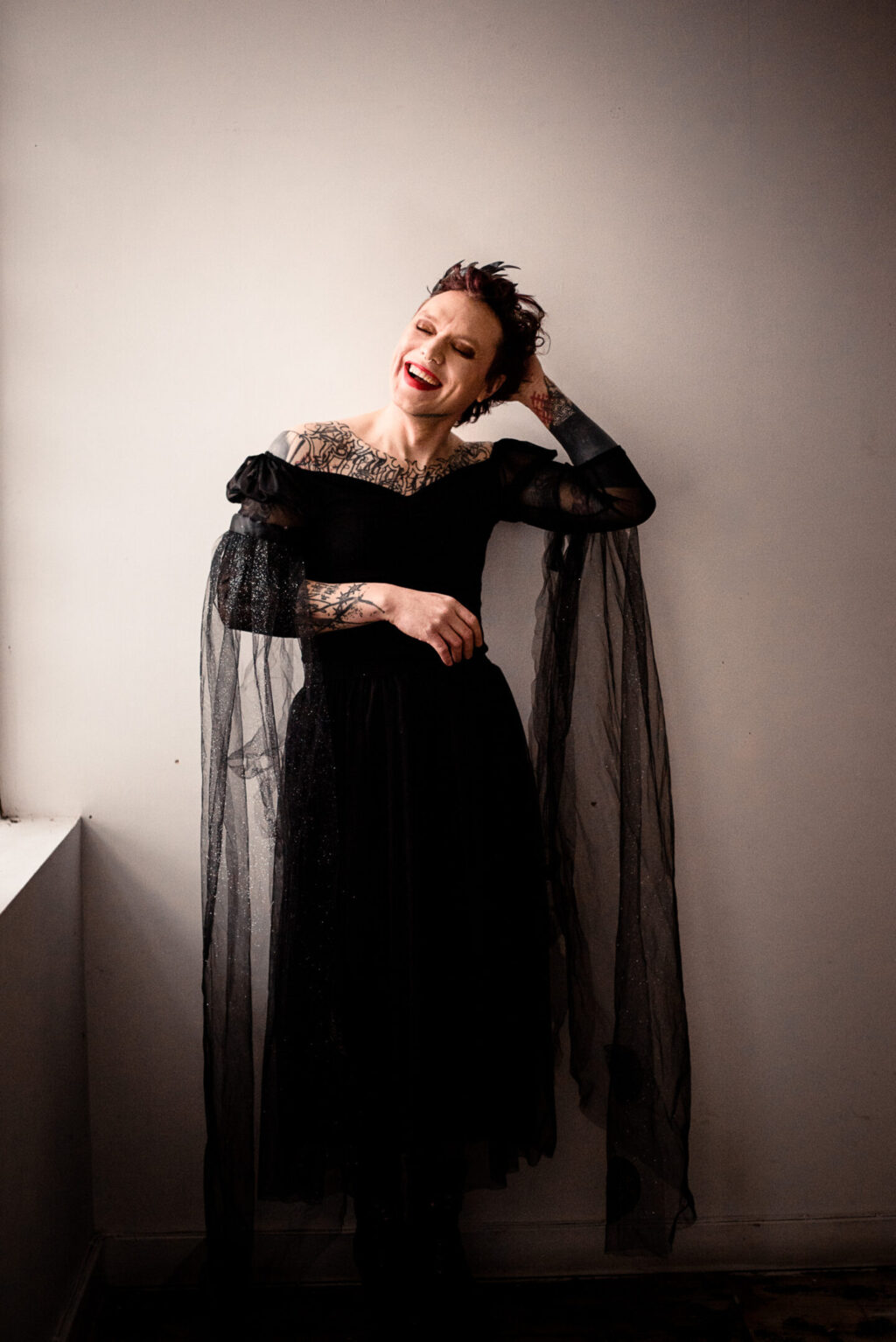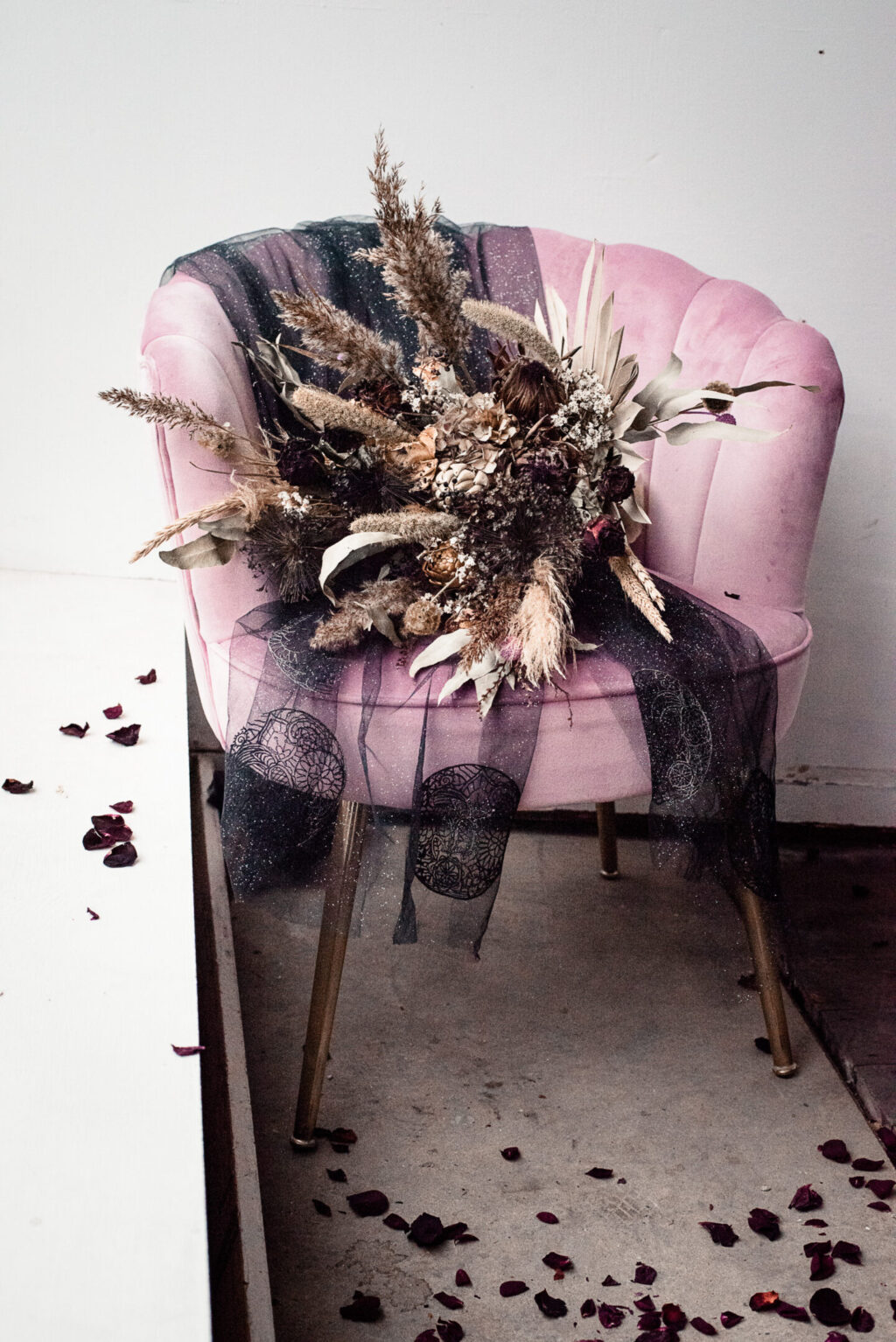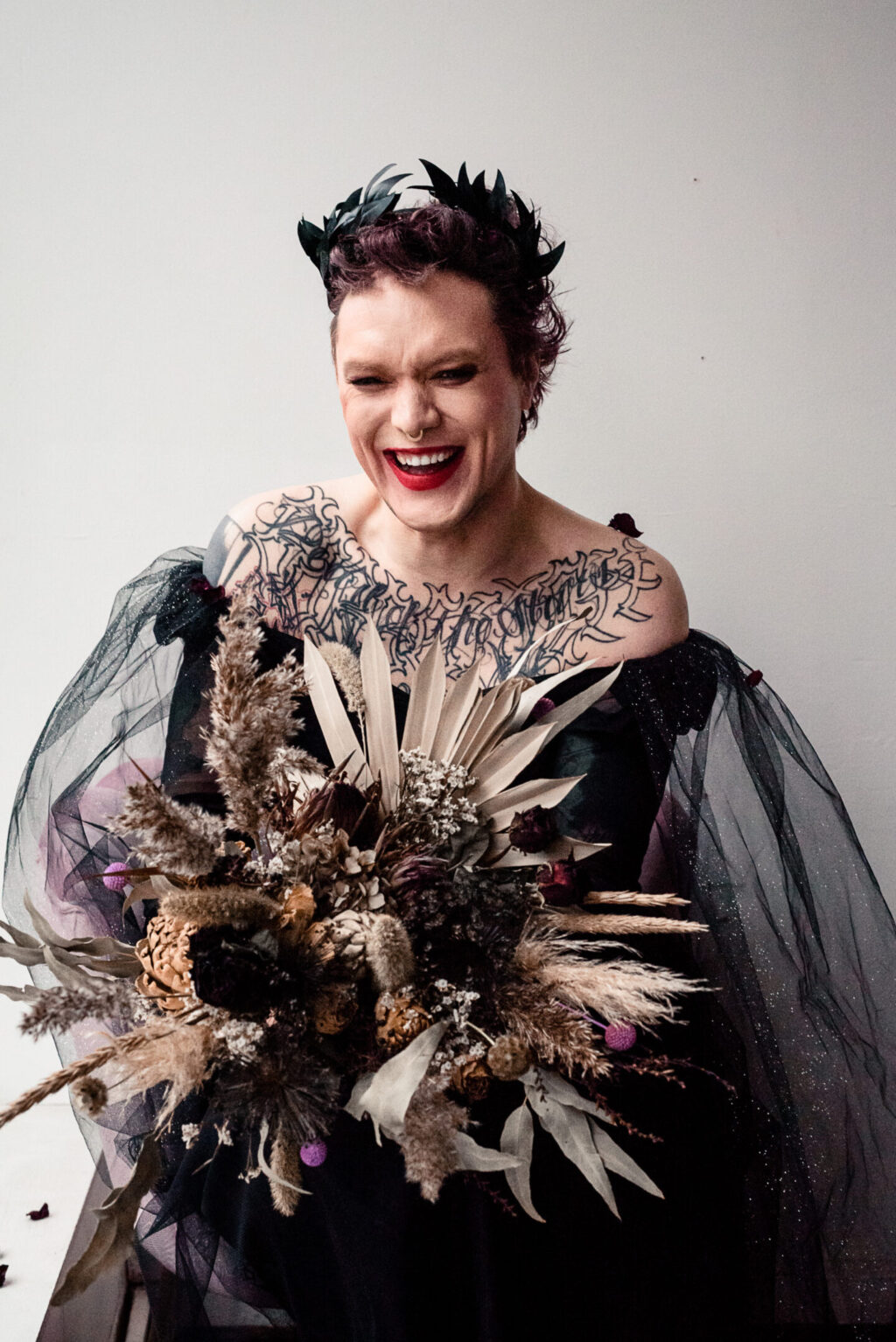 Bride of Frankenstein
Derived from the Bride of Frankenstein with some alternative sustainable wedding inspiration added; shoot coordinator and photographer Chloe Mary Photo and her team portray perfectly how to take an abstract idea and turn it into something beautiful, chic and alternative! With sustainable elements and dark and dreamy style, we had to feature it here on Magpie Wedding! We catch up with the team to find out about this Bride of Frankenstein shoot and look at ways to add wedding features to your big day!
Photographers – Chloe Mary Photo
READ THE FULL BLOG HERE – Bride of Frankenstein Alternative Sustainable Wedding Inspiration With Caped Dresses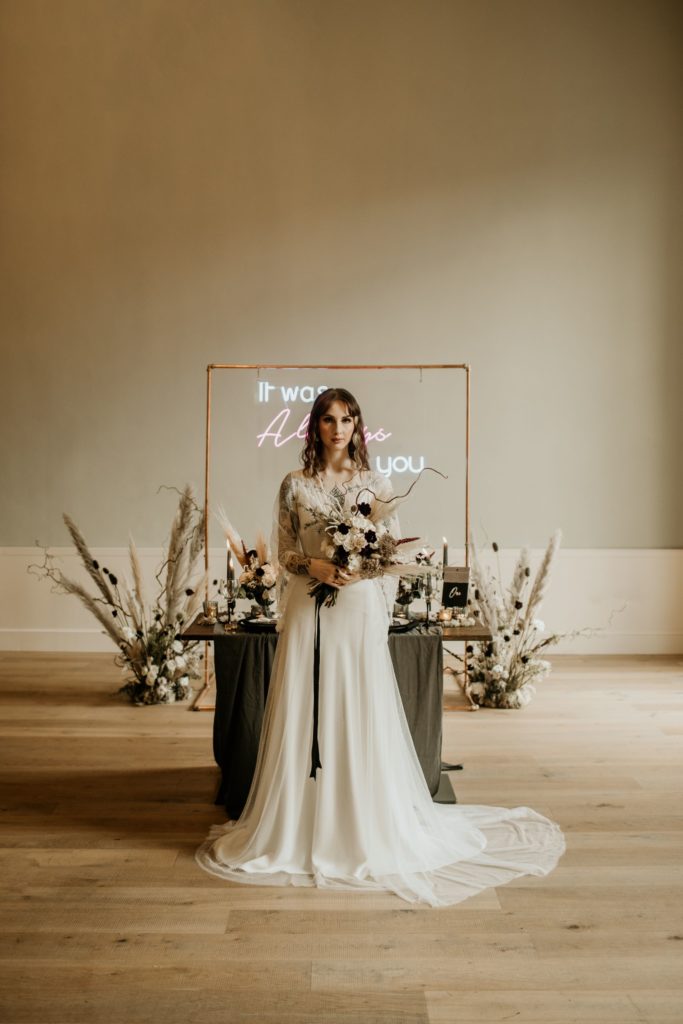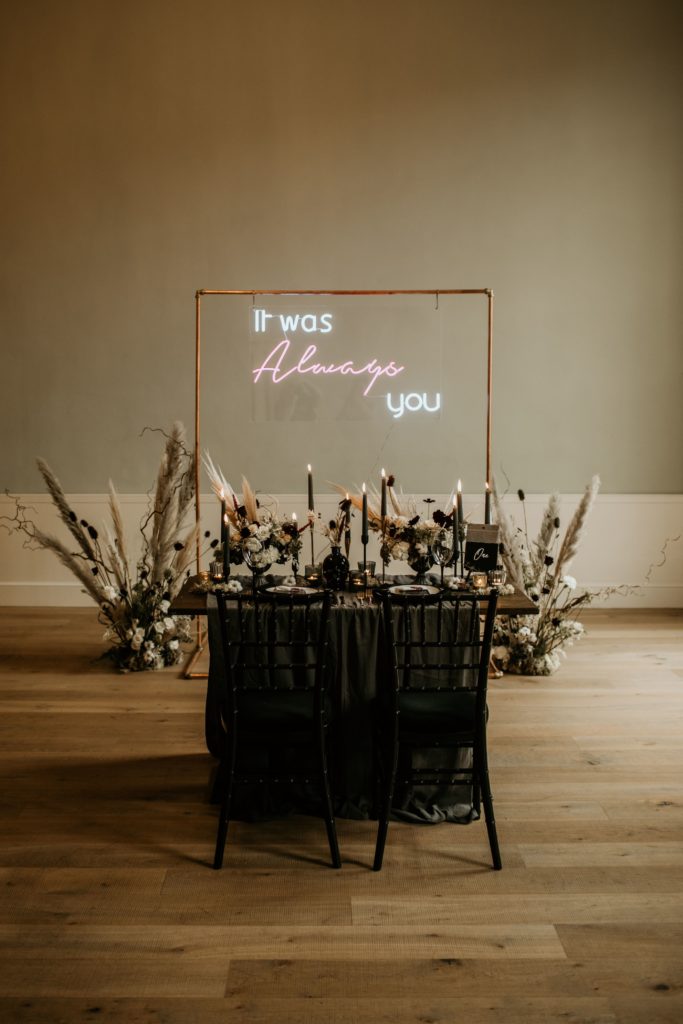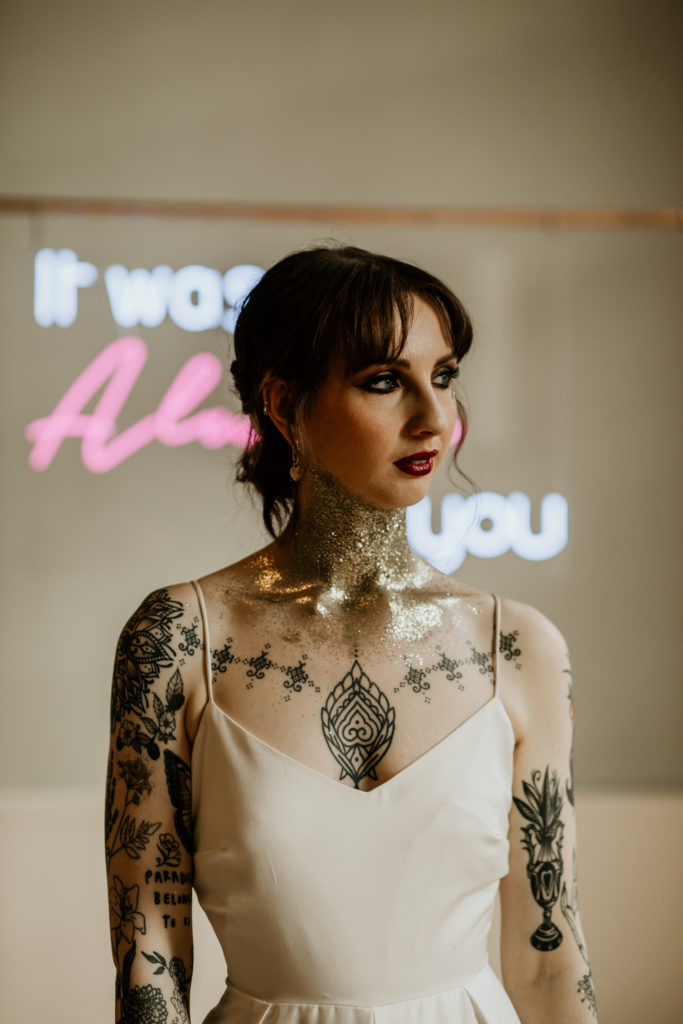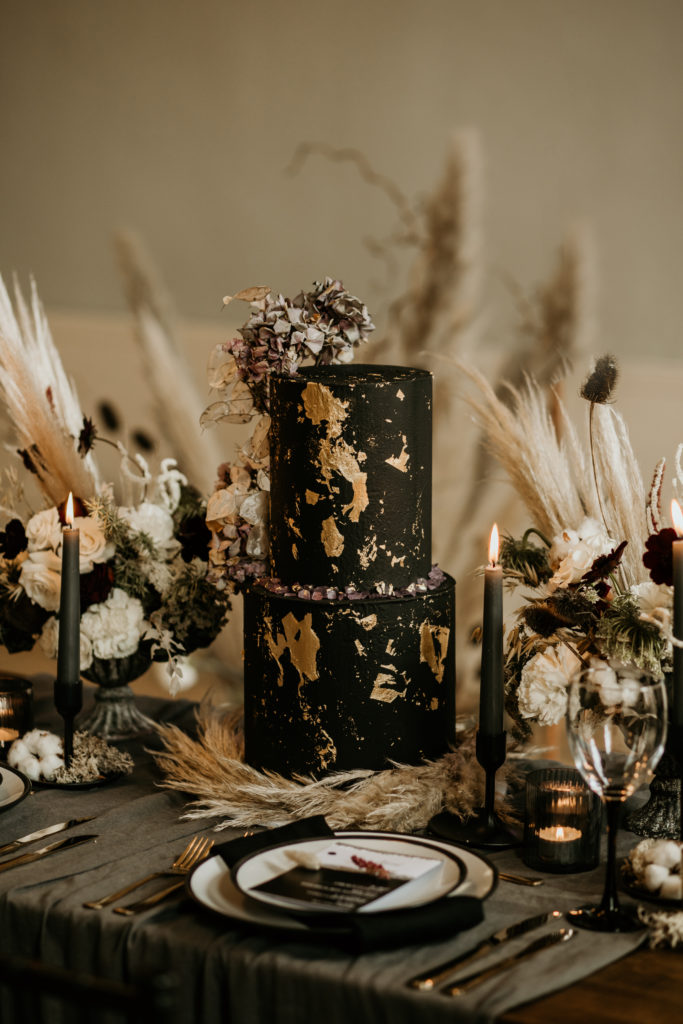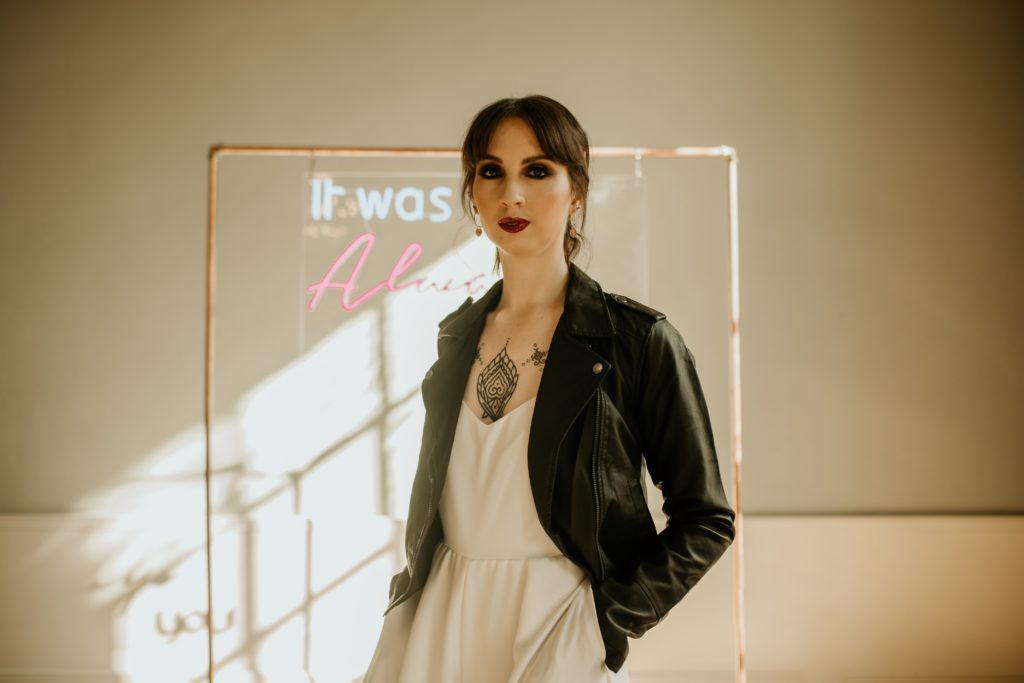 IF YOU LOVED THIS GOTHIC WEDDING INSPO PIN IT TO YOUR WEDDING PINTEREST BOARD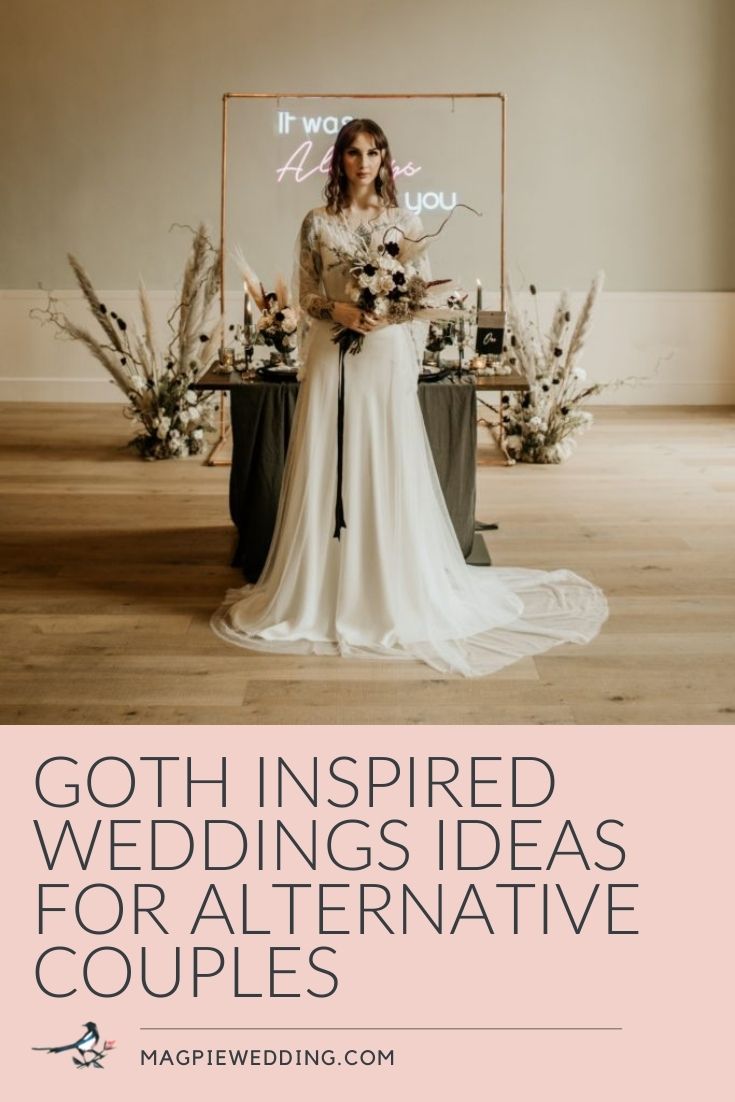 If you loved this gothic wedding inspo you may also like;
Luxury Labyrinth Halloween Wedding at Bolton Castle
Alternative Rock Wedding Inspiration With Tattooed Bride And Bespoke Wedding Dress
Wonderland Wedding Inspiration with Leather Jackets and Regal Crowns