Small doesn't have to mean boring. Small doesn't have to mean plain. A small wedding means being romantic and intimate with the people you hold dearest in the world. With many couples choosing this size for a variety of reasons; from reducing the budget, to necessity (we are coming out of lockdown during the COVID-19 pandemic for anyone reading in the future), an intimate small wedding or even a micro wedding as some are calling them (I am not a fan) can be beautiful with all the trimmings expected of a larger wedding. Here are some ideas to show you that small doesn't have to mean going without.
A Small Wedding Venue
Smaller numbers of guests means that you don't need the usual type of venue that caters for large numbers such as hotels, barns and marquees. Your intimate small wedding can now take place in somewhere more unusual, that maybe is not normally booked for wedding receptions such as your favourite restaurant. Maybe you could book a boat or even have it at your family home, and use the back garden?
A Small Wedding Breakfast
Of course if you have your wedding in a restaurant you could simply order from the menu (make sure beforehand that your choice caters for all your guest's dietary needs) but if you choose somewhere different, you now may have the budget to select a fancier meal that would be out of your budget if you invited say 100 people to your day. You could also choose something more personalised to each person as a surprise such as your parents favourite meal or even have a takeaway – curry anyone?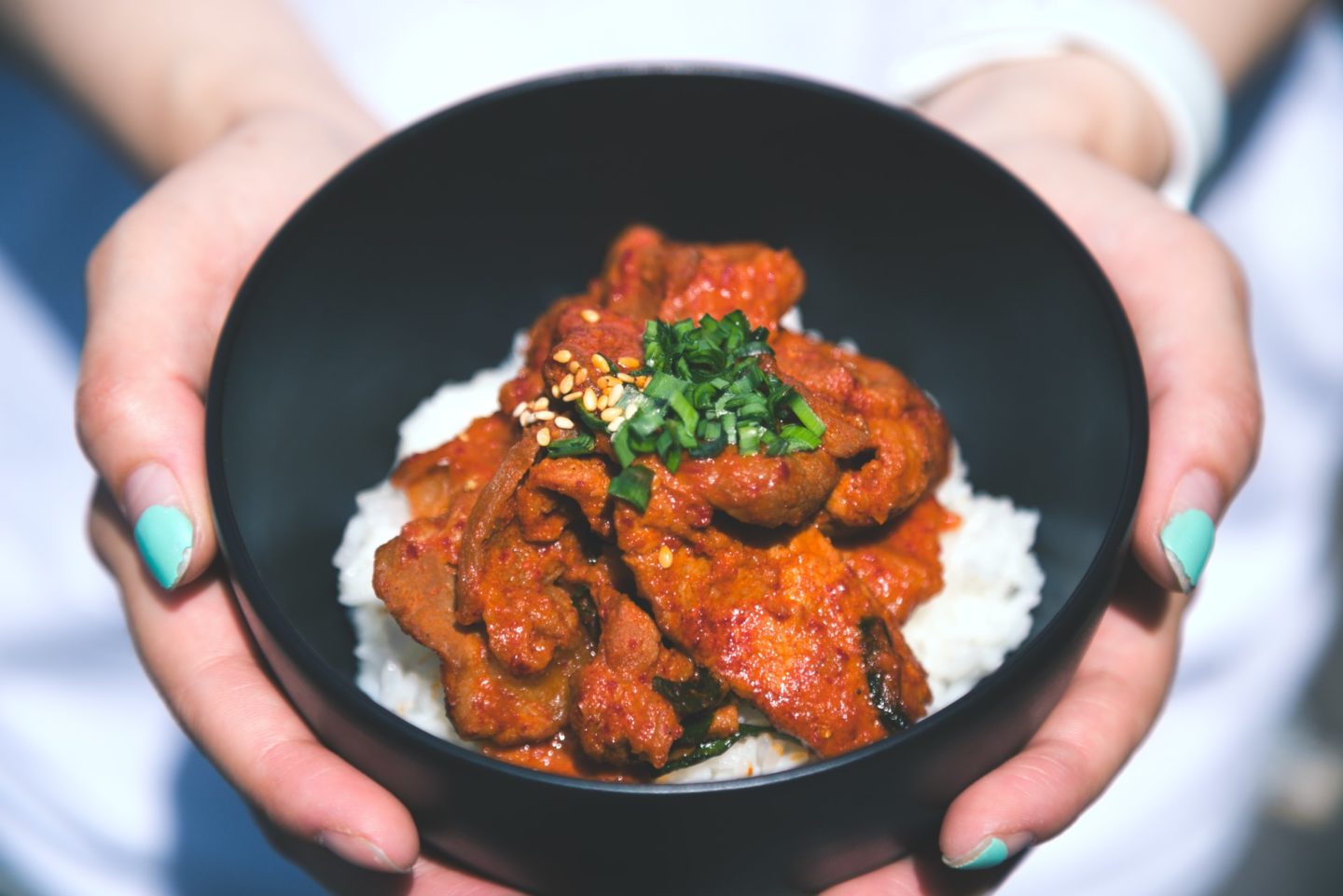 Small Wedding Styling
Many couples may want to ditch all the extra styling with less guests (I am sure a lot of pressure to impress goes with smaller wedding days) but we are here to say that you could go bigger! With potentially only one table, your centre pieces can have more WOW factor. Check out our Pinterest board on smaller weddings for ideas and inspiration.
A Small Wedding Cake
Of course a smaller wedding means you don't need a huge cake (unless you want to send pieces of cake to everyone you know in the post – read more about this here) so speak to a cake designer about creating something that still looks beautiful but is smaller. A one tier cake can be really elegant and tie in with your theme. Alternatively, choose a cake made from your favourite desert – think a giant pile of profiteroles or ice cream with every sprinkle you can think of!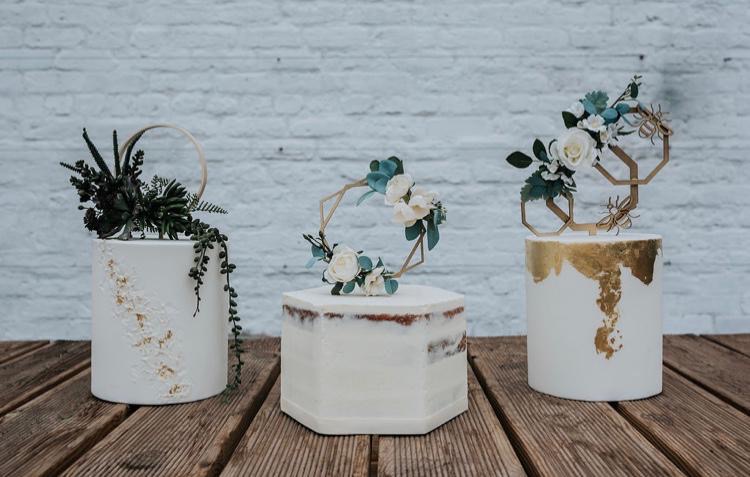 Cakes by Little Button Bakery / Photo by Jenny Appleton Photography / Cake toppers Luna & Wild
Small Wedding Entertainment
You will still want your guests to enjoy the day to the max and to remember it forever. Why not create a personalised play list to dance to, and swap out the usual disco part to games; board games that you loved as kids and played as a family or go bigger and create a casino night. Or go to a casino!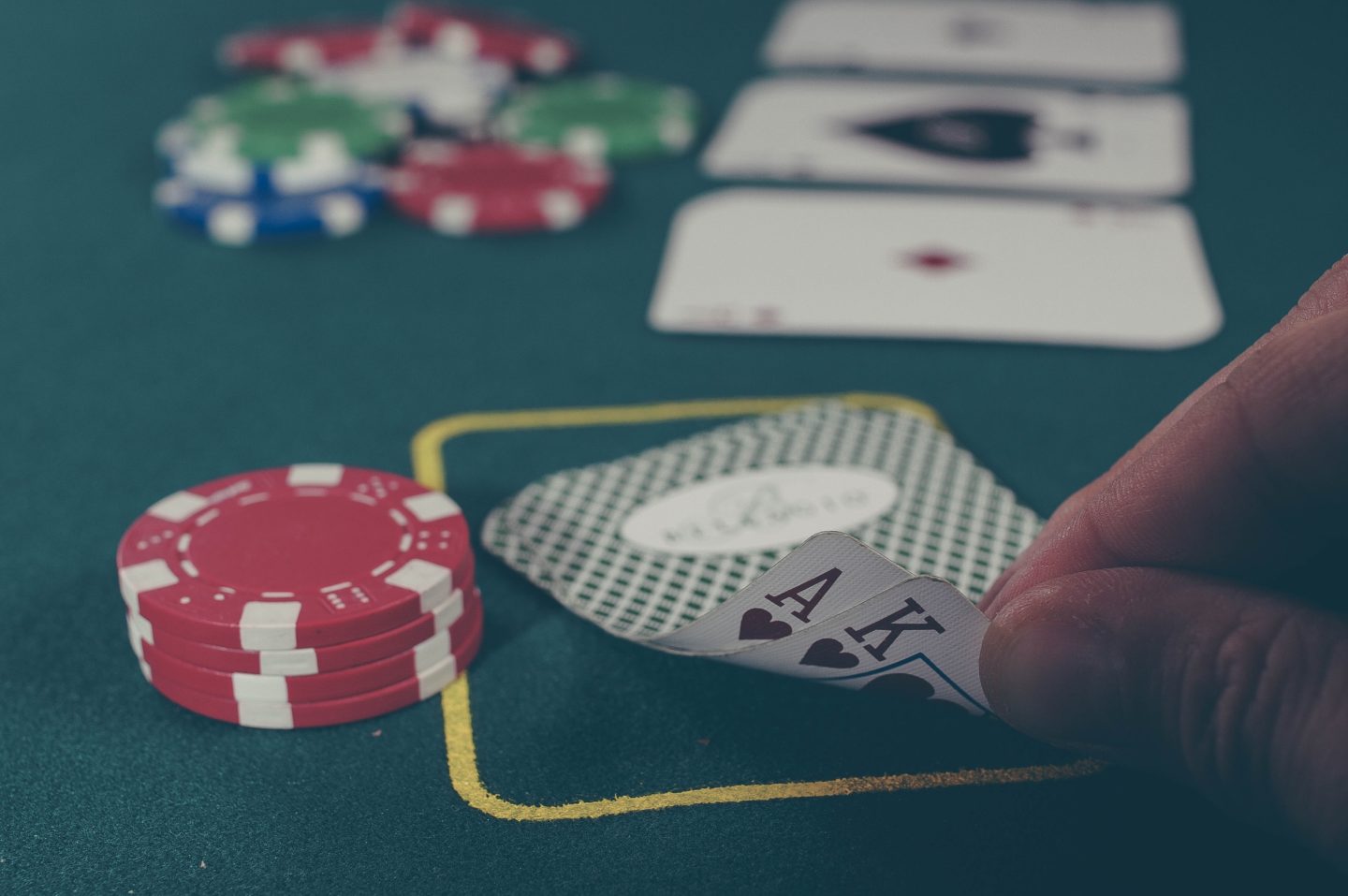 Personal Touches For Small Weddings
Ditch the traditional speeches and replace with everyone making a speech! Ask them to share with everyone how you all met and their favourite memories of you. You could even make this part into a quiz (We had a quiz at our wedding with multiple choice questions about us; how we met, what we were wearing etc. We made the answers funny so you could have a guess even if you didn't know the answers and the prize was a bottle of wine!).
If your guests aren't the speech-giving kind; why not have them write their treasured memories of you as a couple, or advice for your future together. Random starting points and prompts for guests could be anything from inspiration for your second anniversary, to the best piece of relationship advice they'd ever been given. It could be a book or an album that can later include some photos and mementos you've kept from your special day. Keep passing it around throughout the day and evening for a truly personal gift to yourselves that you can treasure, and enjoy.
Involving a beloved pet at your wedding is growing in popularity but we do worry about them if there is a lot of people there as they may get over whelmed. A small wedding therefore would be perfect for them – a dog would be more than happy with a smaller guest list and would get lots of attention throughout.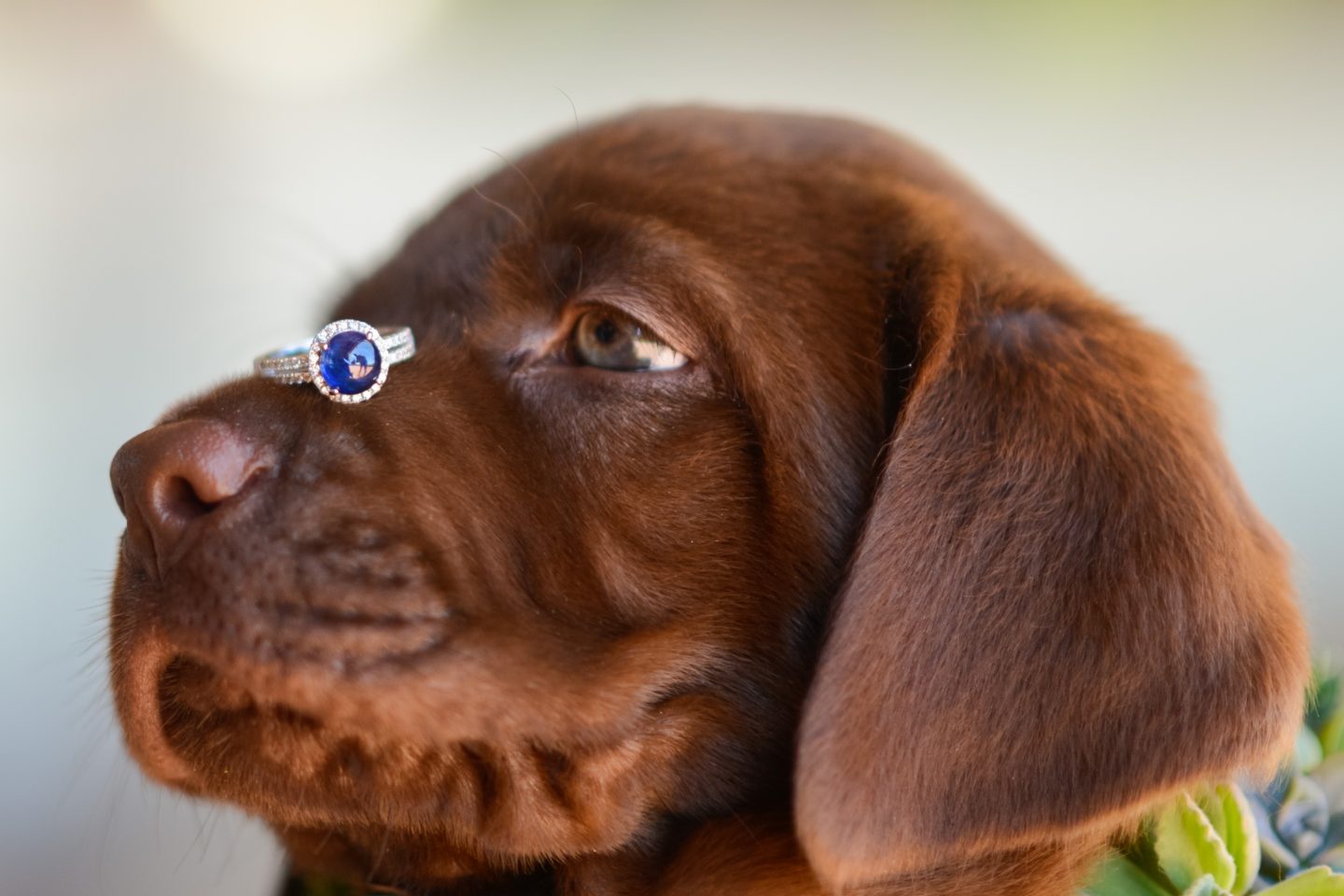 If you have chosen a smaller wedding there are probably others who are not invited that you would like to remember. You could send them a piece of your wedding cake or how about sending them the favours that you may well would have chosen. To receive something like this through the post to involve them is a nice touch to show them that although they were not invited, you love them!
What You Still Do Need To Consider
Do remember that there are some suppliers that you will still need no matter how small the day is.
You will want photographs to remember the day in years to come, and show them off to everyone you know who maybe was not invited. A professional photographer is still vital, as of course you want the images to be great. With an intimate small wedding, they will see more of what is happening and can capture even more special moments. It is worth saying that your photographer is booked for their time – a small wedding still takes the time of a large wedding so you will not save money on this part.
You still want to look amazing all day too, so professional hair and makeup should be on your list too. Again the price won't change.
The ceremony, the exchanging of vows and saying "I Do", is of course one of, if not the, most important part of the day so choose the type of celebrant or registrar that you have always wanted. The words you say, and they say, are almost heightened in an intimate ceremony; this is a great chance to really express what you are both about in front of your nearest and dearest.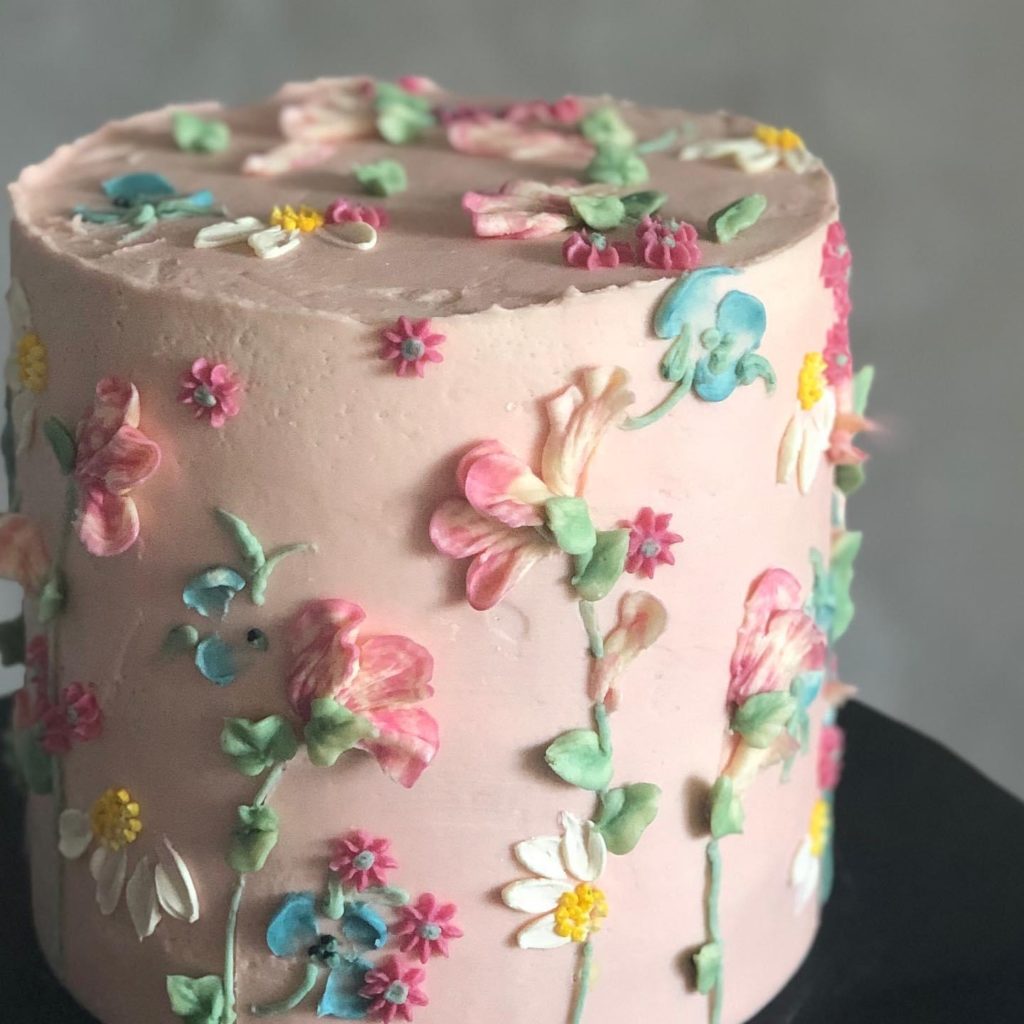 Cake by Emma Page Cakes
An intimate wedding can mean less pressure to be Pinterest worthy or to please everyone meaning that you can create a wedding that is more "you". But this doesn't mean you cannot have a traditional day with classic touches such as cutting the cake or toasting the happy couple. Alternatively you could go small for the wedding day, then have a giant party later down the line, and dance your socks off!
IF YOU LIKED THIS PLEASE PIN IT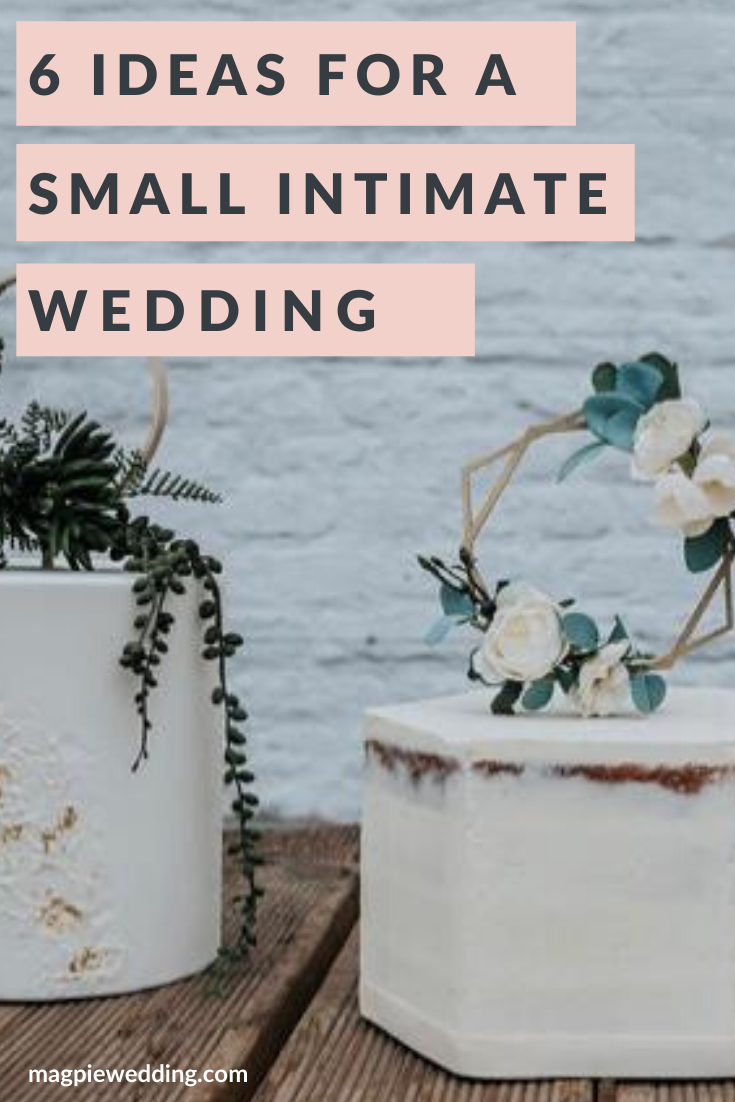 Other helpful blogs to help you plan your small wedding
5 reasons to choose an independent celebrant for your wedding ceremony
How to incorporate pets at weddings.
Mountain Lake Wedding – an intimate and modern wedding