Today is the International Day of Acceptance a day dedicated to social acceptance of disability and to honor the late Annie Hopkins, to acknowledge the day and to continue to bring our couples invaluable advice we catch up with Ami Tricker, a disability blogger who talks to us about planning an accessible wedding as she's been doing just that for her own big day. Planning a wedding can be an overwhelming yet exciting process as there is a lot to remember, therefore it is completely understandable if you forget things along the way. However, one thing you do need to consider is whether any of your guests need extra support, here Ami gives her expert advice on planning an accessible wedding.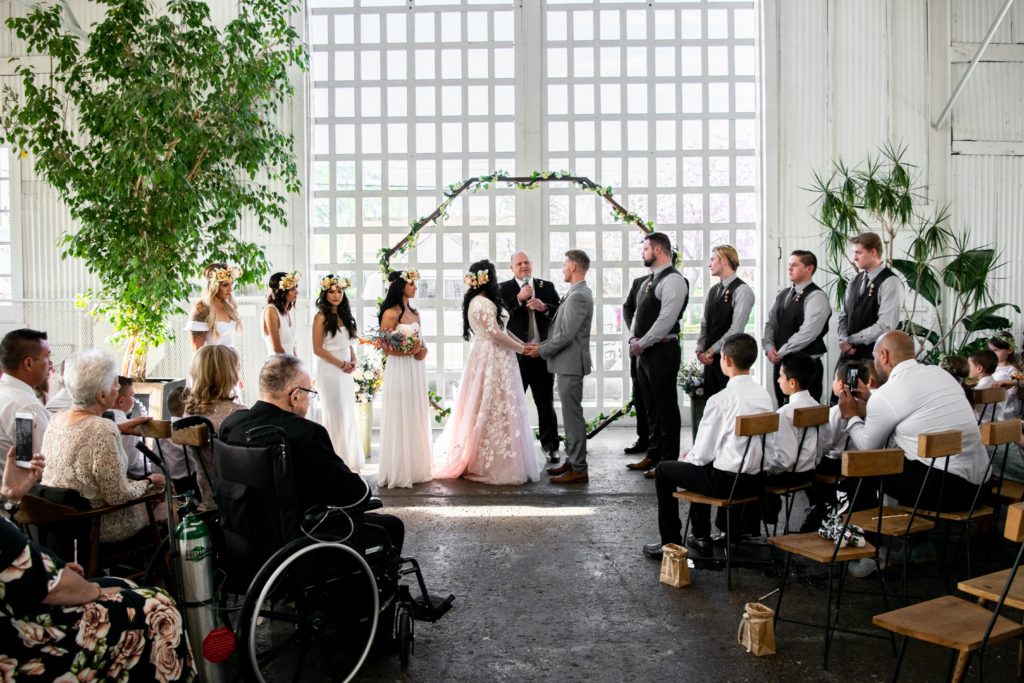 Accessibility
"Accessibility is the first and foremost aspect you need to consider for your guests, however it is not just about being able to get through the front door – there is much more to it! All doors must be 80cm in width, at the very minimum, to allow wheelchair access. If the venue has 1 or 2 steps upon entering, ask yourself whether your guests will require assistance when walking or would they need grab/hand rails? If a guest is wheelchair-bound, they would require a portable ramp to be used to enable access. Check with the venue if they are able to provide a portable ramp, if not, this then gives you plenty of time to find or hire a ramp. If you were to find out that the venue does not provide a ramp, at the last minute, this would then cause a lot of distress for you and your guest. If ramps are used, it would be useful to place a non-slip material underneath. A lift in the venue would be beneficial to those who have difficulty climbing more than a few steps and wheelchair users. Ensure that the doors to the lift are wide enough to fit, at least, 1 wheelchair and 1 person."
"All venues have a duty to facilitate 1 disabled toilet. Venues do comply to the regulations and requirements, however some venues do not provide enough space to manoeuvre and transfer safely. Changing Places is the next step up from a standard disabled toilet; they provide additional features, such as a ceiling hoist, a self-standing hoist and an adult-sized changing bench, which accommodates disabled people with more complex needs."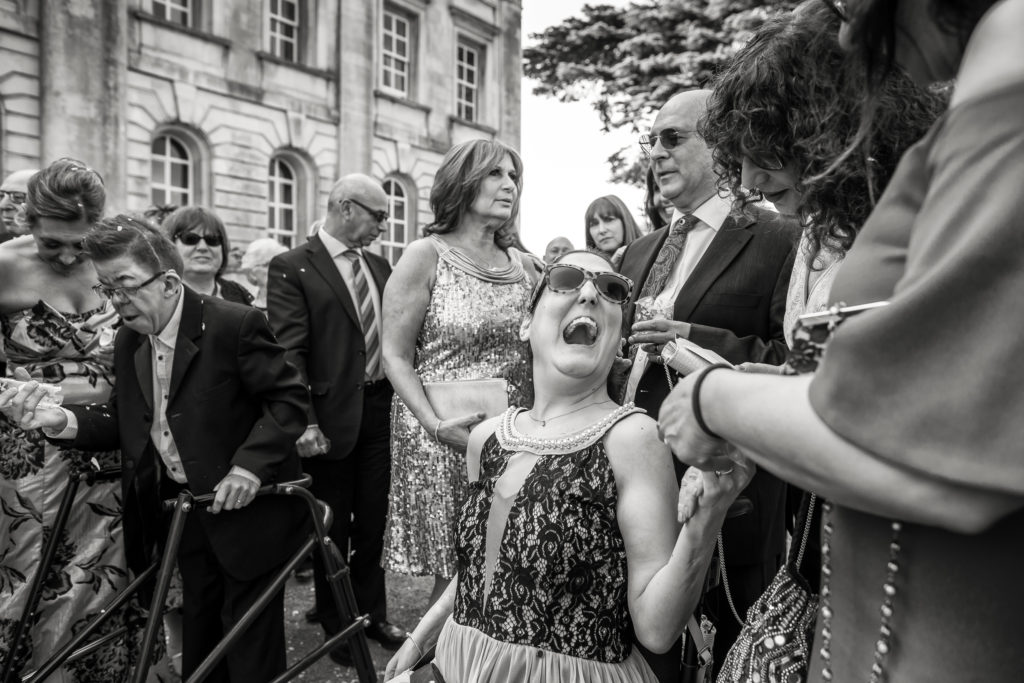 Tip: It's handy to make yourself aware of the regulations and double-check the venue(s) when viewing.
When arranging the seating plan and layout of your reception, ensure that there is plenty of room for wheelchair users to manoeuvre – there's nothing worse than reversing into the table with the cake on! If your guest uses a cane/white cane then it is best NOT to place floor decorations directly in the middle of a pathway, otherwise this would cause barriers.
Tip: Before the reception, an act of kindness would be to spare a few minutes to guide your guest which will enable them to familiarise themselves with different ways of access.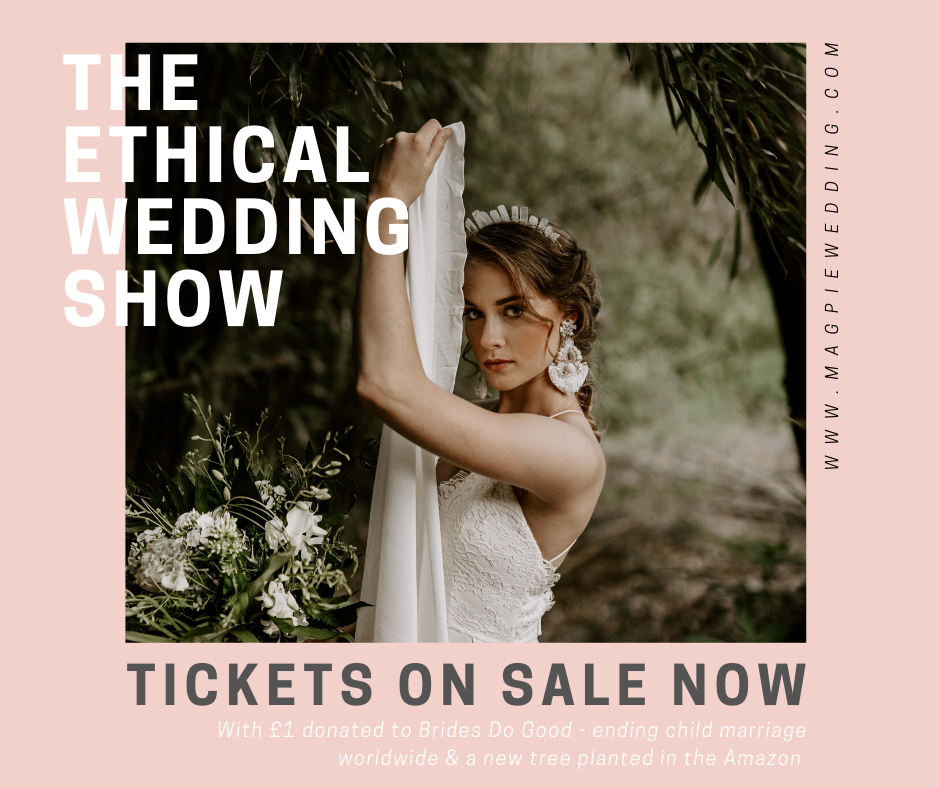 Transport and Parking
"Will you be arranging transport for all of your guests? Then make sure the form of transport is accessible. Cars, buses, taxis are accessible but it is worth booking in advance (especially taxis) incase you need to book more than one. Does your venue(s) have plenty of parking space? Ask your venue about the ability to allocate and reserve parking spaces. Then you are able to offer your guests (wheelchair users and people that have difficulty with walking far) a designated parking space."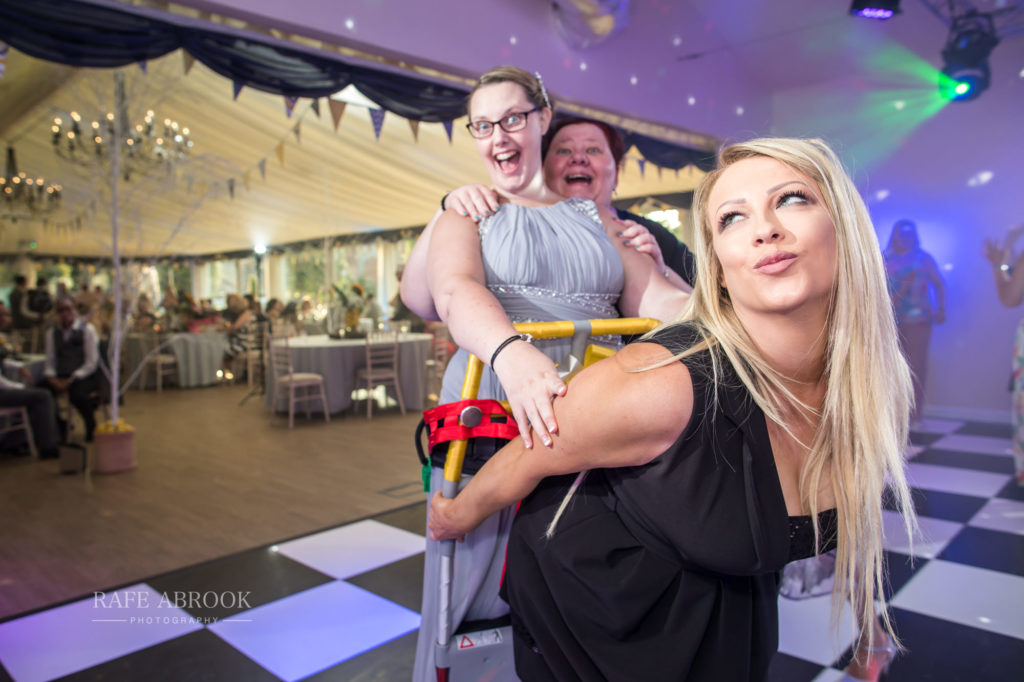 Hearing Impaired Guests
"Having a hearing impairment can make us feel really lonely. Does your guest communicate via BSL (British Sign Language) or lip-read? Invite their BSL interpreter or the person who they can communicate best with. Are they sensitive to noise? Discuss with your DJ/Entertainment about the noise level. Ask the guest to bring sound-blocker headphones incase they start to become distressed with the level of noise. Speak with your venue and arrange a quiet side room to enable the guest to have some respite."
Visually Impaired Guests
"Is your guest visually impaired? Ask if they would like a seat reserved which is closer to the front. When sending out invitations, RSVP's and dietary requirements (menu/directions if applicable), make their stationery to be printed in large print – an act of inclusion goes a long way and they will truly appreciate you for it! Make a note on their invitation to bring along someone they know well, not only will this prevent loneliness but the person they bring with them can give detailed descriptions of the wedding venue(s), the attire, the decorations, the cake and so much more! Are they sensitive to lights (including people with Epilepsy who are prone to seizures)? Again, speak with your DJ/Entertainment about lowering the speed of flickering/bright colourful lights to a comfortable level for the guest. Speak with your venue and ensure there is a side room available should the lights become too much. Does your guest have a guide/assistance dog? Double-check with the venue that they can accommodate for, and provide adequate space for the dog to exercise throughout the day."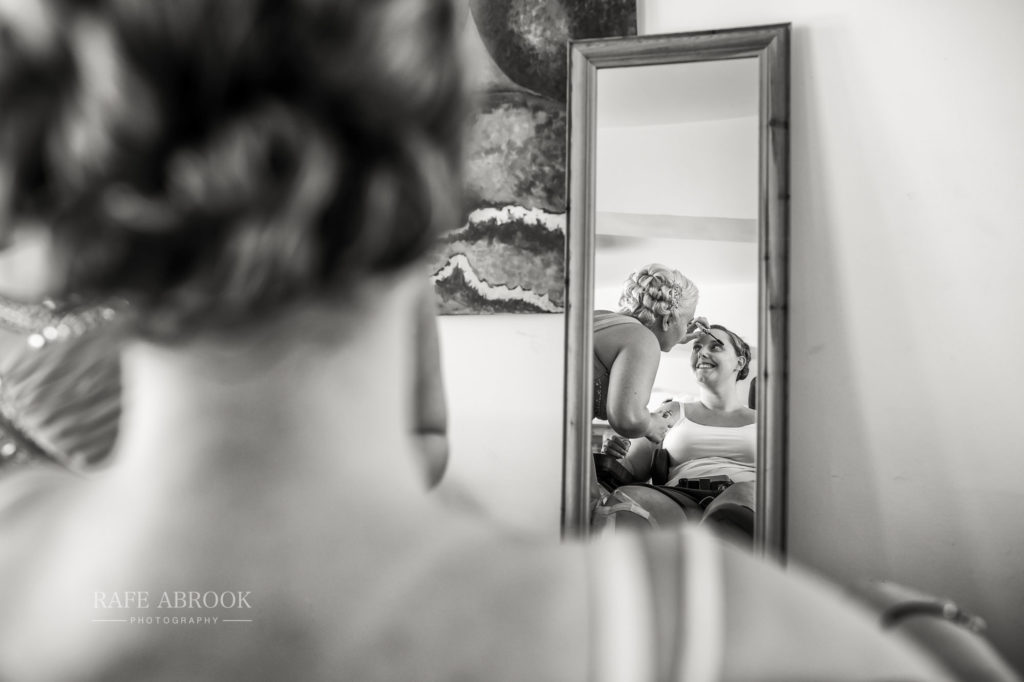 Additional Acts of Inclusion
"Will you be having a sit-down meal? Ask if your guest requires adaptive cutlery and crockery. With regards to buffets, ask if they would prefer a member of staff/someone they know to serve them their food and drink, also if they need any further assistance."
"What activities or entertainment will you be having? Whether it be a physical activity, or something that is mainly focused on visuals, for example, a magician – the person, who is accompanying your visually impaired guest, will be able to describe the events taking place to retain the same level of magic that any other person would experience!
In case of an emergency make disabled guests aware of where to go, should they need first aid, and any fire exit routes, this will ease any anxieties they may have and decrease any feelings of panic."
IF YOU LIKED THIS BLOG, PIN IT!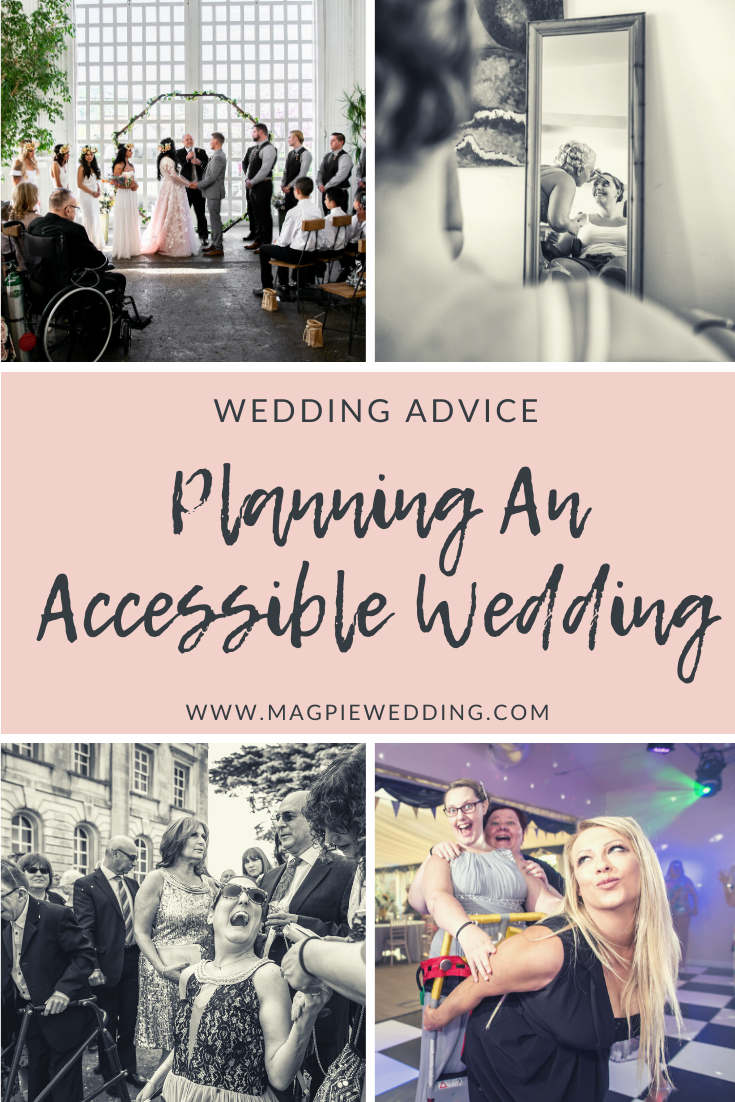 If you loved our top tips on Planning an Accessible Wedding you may also like;
How to plan an accessible hen do for a disabled bride to be
Finding a truly accessible wedding venue for a disabled guest or couple
Wedding Dress shopping for a disabled bride (plus what boutiques need to know)