In a world of uncertainty and the dreaded cost of living crisis hanging over us all, for some couples wanting to tie the knot, it can be overwhelming. You may be a couple who are engaged and wondering how you will be able to afford to get married, or you may have booked your venue and are now wondering where you can try and cut back in order to create the wedding which you dreamed of. In today's article, we talk to you about how you can save money on your wedding without having a negative impact on your wedding suppliers and the planet.
Saving money is what we all want, especially in the current climate, but after hearing numerous media outlets giving (bad) advice on this we decided to take action. Let's face it, of course, we can buy cheap elsewhere and go to foreign sources to get most things these days, but is that the answer? We think not. Not only would we be affecting our own economy by doing so, but we'd be having a detrimental impact on the planet and we'd potentially be losing a lot of small wedding businesses in the process too.
Not to mention the whole buy cheap, buy twice argument, who can afford to do this? You want your wedding day to be what you dreamed of so choosing to buy cheap won't necessarily get the desired outcome AND if everyone does this we may end up with a hell of a lot fewer wedding suppliers in the business. If you think smart you can still have the wedding you want. Here are our tips on how to save money on your wedding…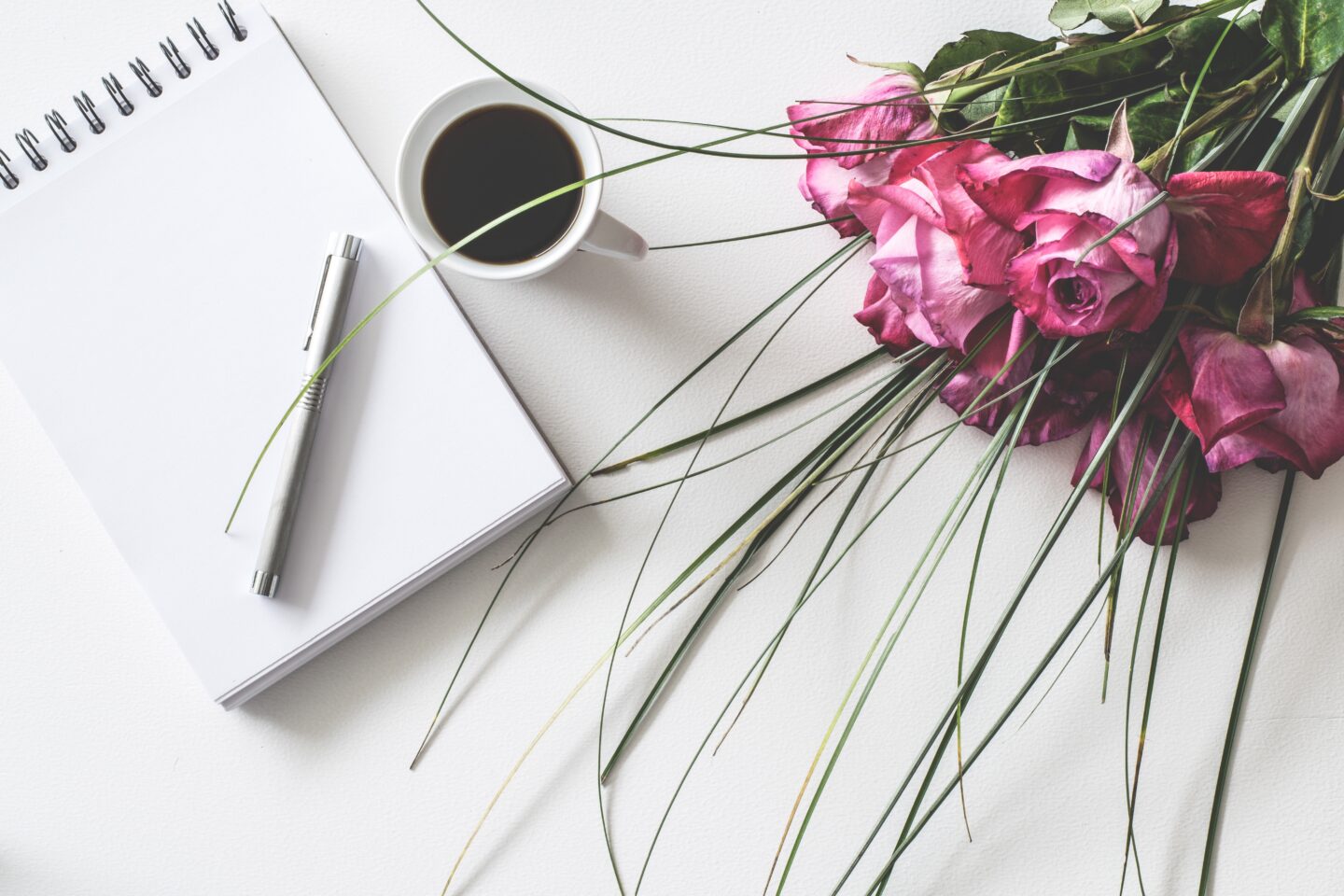 Decide What's Important To You
This is where you should start. Make a decision between the two of you about what's important to you on your wedding day. Make a list starting from the most important to the least important. This will give you a good idea of where you should spend the most and least amount of money. Are there bits on your list that you can get rid of? If you both feel indifferent, or you can't really decide if you want them or not. Get rid. Be ruthless. There is no point in spending money in areas that neither of you is really that bothered about. Once you have your hierarchy of importance you can divide your budget between them accordingly.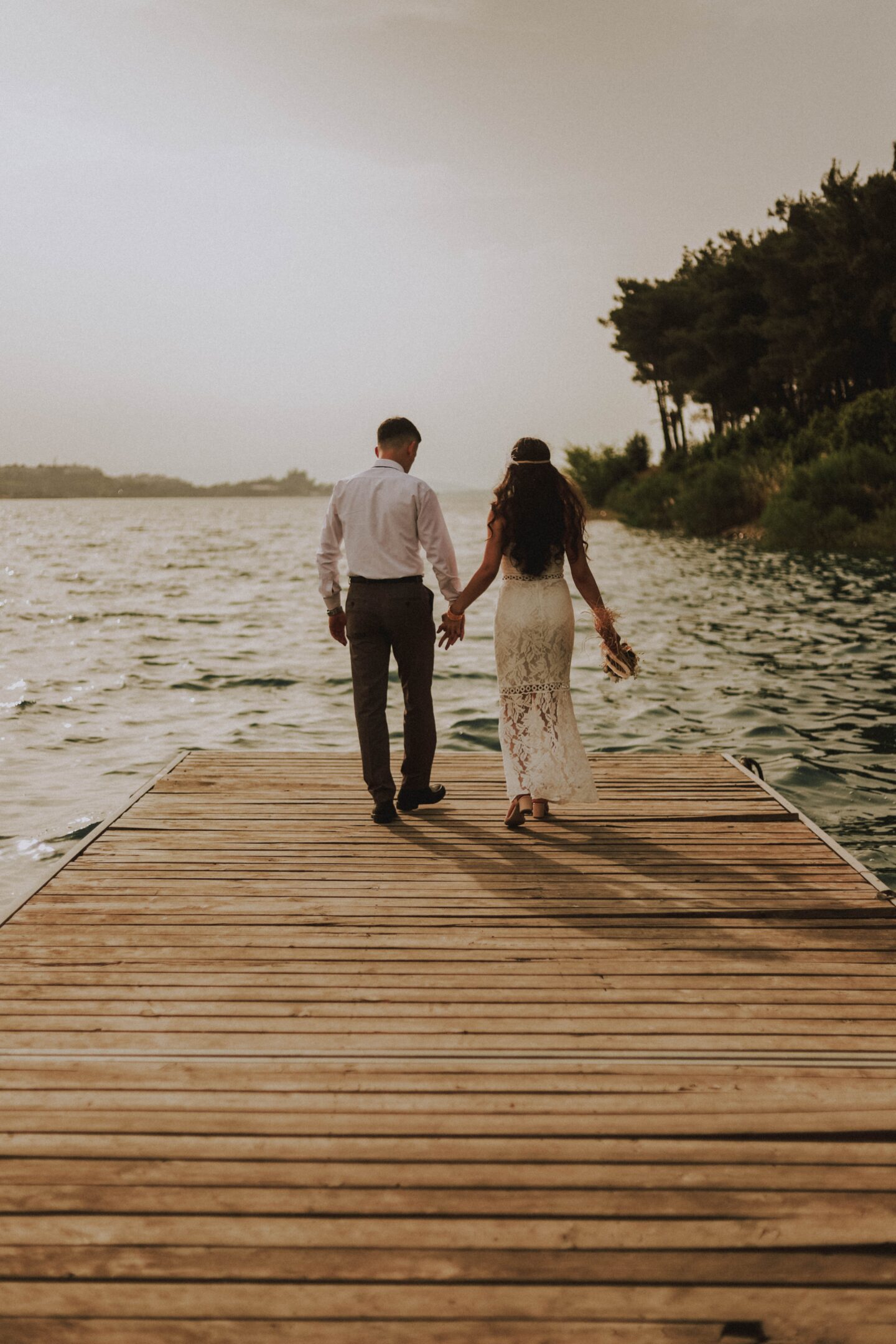 Buy Pre-loved or Vintage
This can apply to numerous parts of your wedding day. Your attire can be costly so have you thought about buying pre-loved or vintage? There are lots of places that are now dedicated to selling pre-loved and vintage and it could save you a fortune. Some boutiques also specialise in selling sample gowns; these are older styles from designers that have not been worn and although you may need alterations and a dry clean it's a great option if you're looking to save money in this area of your day. Vintage dresses are a great option however be careful, some older vintage dresses can cost more than dresses from later decades. Don't forget about vintage rings and jewellery too! Do you have any family heirlooms that you could use or have? This is great if you are following traditions too as it could be your something old or something borrowed.
GET TIPS ON BUYING VINTAGE HERE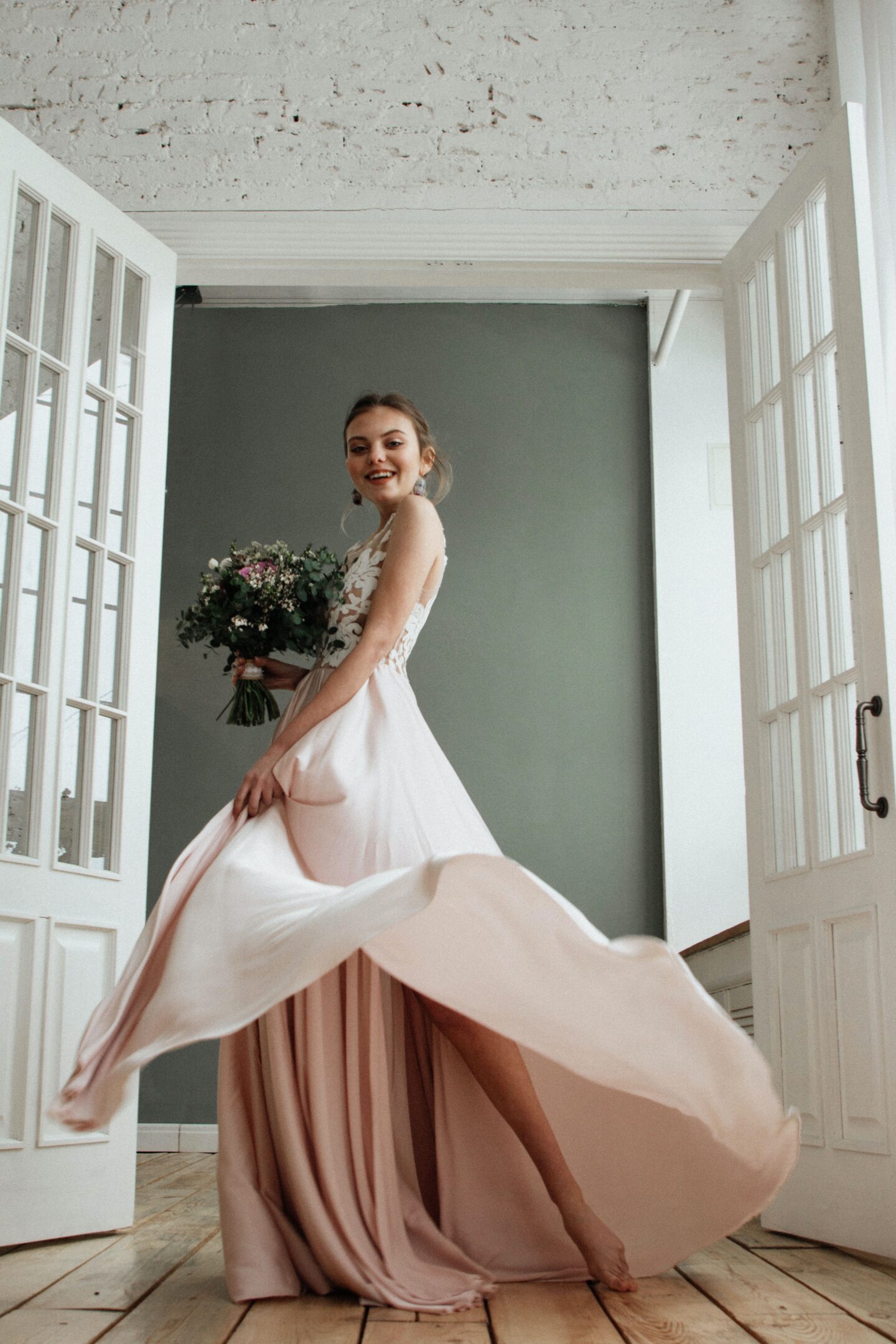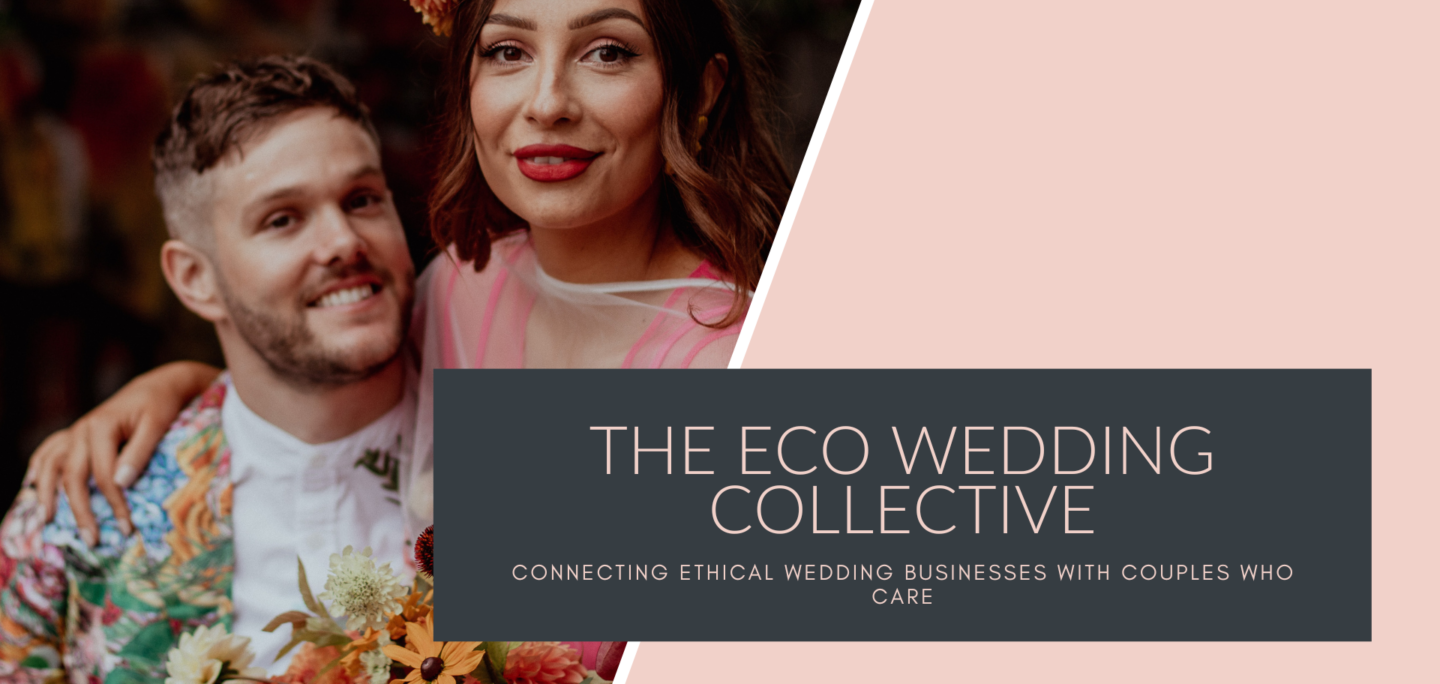 Hire, Reuse and Recycle
Where possible hire. Even better if you can recycle and reuse. This can apply to anything and everything for your wedding day. Your decorations can be things recycled from your home or other people's homes. Do a shout-out for things that you want for the big day, you'd be surprised at what people have hiding in cupboards. Ask your friends and family for anything they might have, especially if someone has got married recently. Check to see if there are any second-hand wedding fairs near you too, this is where people sell bits and pieces from their own wedding day. You could try our group too Weddings – Recycle, Swap, Gift, Sell
You could also hire your wedding dress. Read the tips that we shared with the Telegraph here.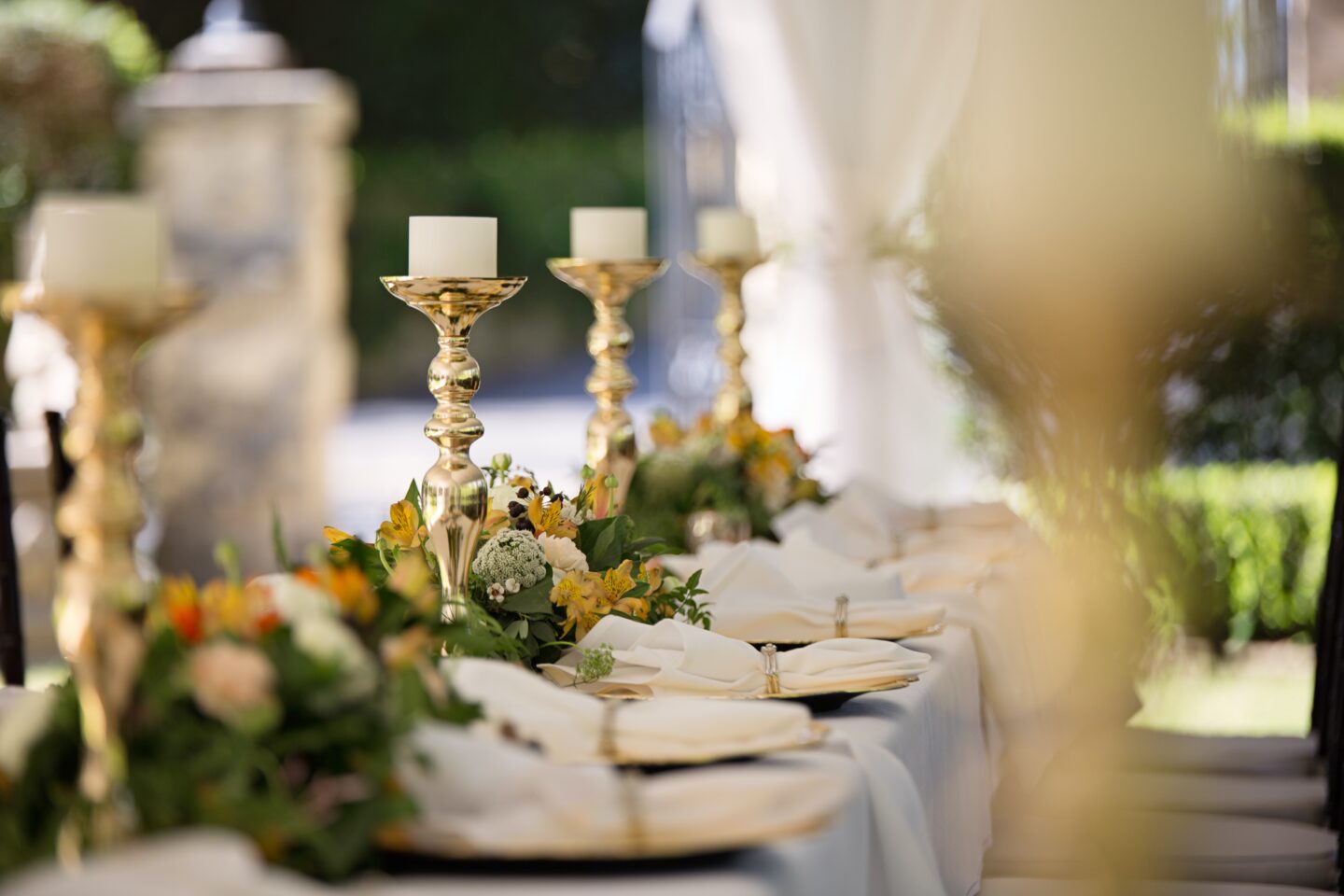 Choose A Smaller Wedding Party
One way to cut costs is to choose a smaller wedding party especially if you have decided to cover the costs. This means you will have fewer suits to hire or buy, fewer bridesmaid dresses to buy and fewer gifts to buy (if you are planning on getting gifts for your wedding party). If there are people you really would like to include you could ask them to do a reading, a speech, or ask them to be a witness instead, and this won't cost you anything! There are lots of ways to include special people in your life without having to spend more money on your big day.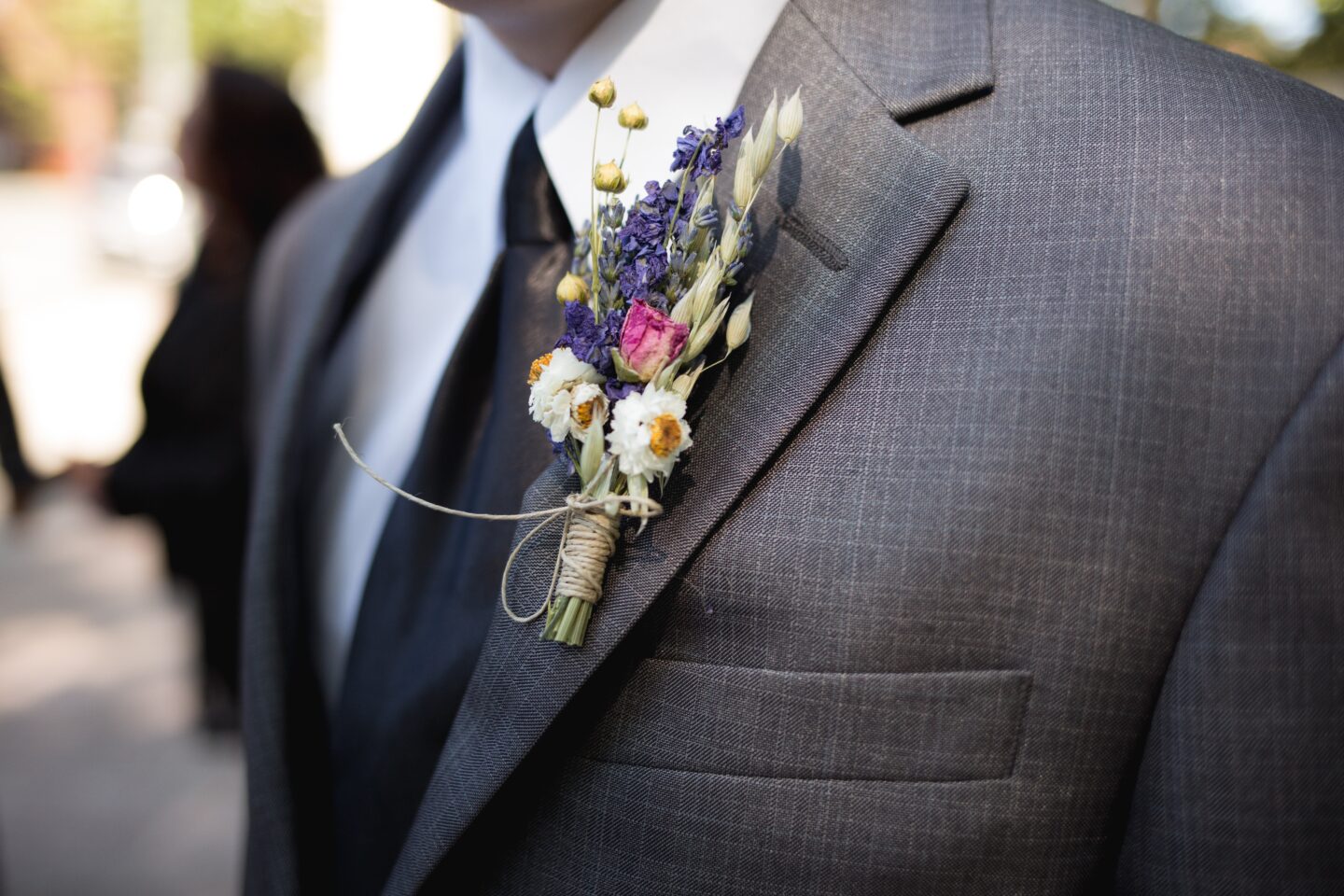 Consider Clever Tricks
To save money, consider clever ways to reduce spending without losing impact.
Do you have your heart set on a 4-tier cake but don't have the budget for it? Speak with your cake maker about adding cake pillars to create extra height to give the size of a bigger cake. This way you will get the cake design you want but it will cut costs (and wastage). Alternatively, choose a naked cake or similar which generally costs less. Of course, you don't have to have a cake at all; you could choose an alternative tradition to cutting the cake. Don't be tempted by asking a friend or family member to make your cake (unless they are a professional!) to cut costs. They will not have insurance in case something goes wrong and you won't want anyone potentially getting ill at your wedding.
Consider combining elements on the day. For example, your wedding favours that are laid on the table could be a small bottle of gin to toast with or a cute mini cake instead of dessert. Your singer could double up as a toastmaster.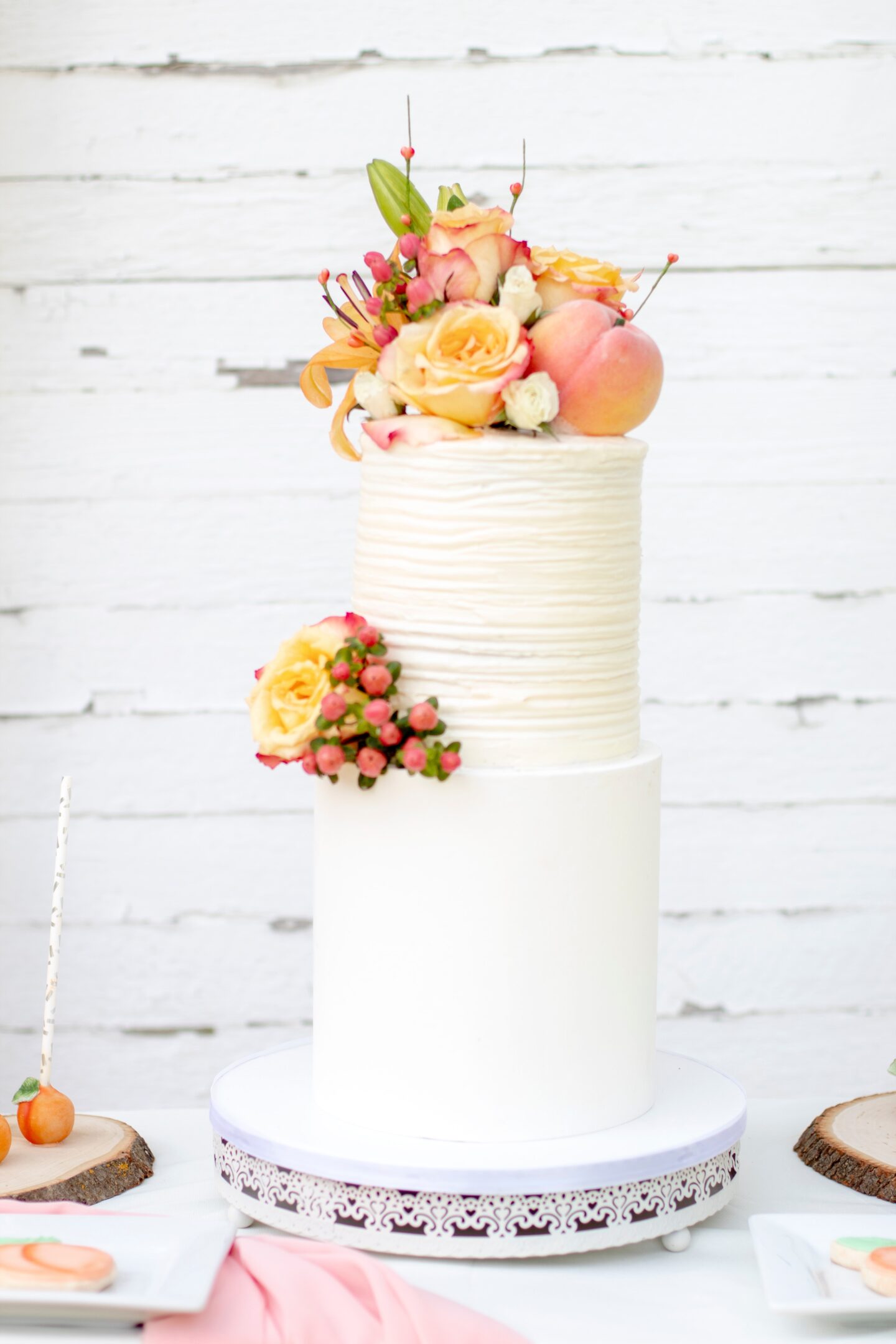 Don't Have A Free Bar
Lots of guests nowadays expect to pay for some drinks at a wedding, so whilst having a free bar is nice, it's not necessary. This could save you a whole heap of money in the long run. A free bar is great if you can afford it but it's definitely something you could cut back on. This way people will be conscious of they are paying for what they are drinking and there'll be less wastage too!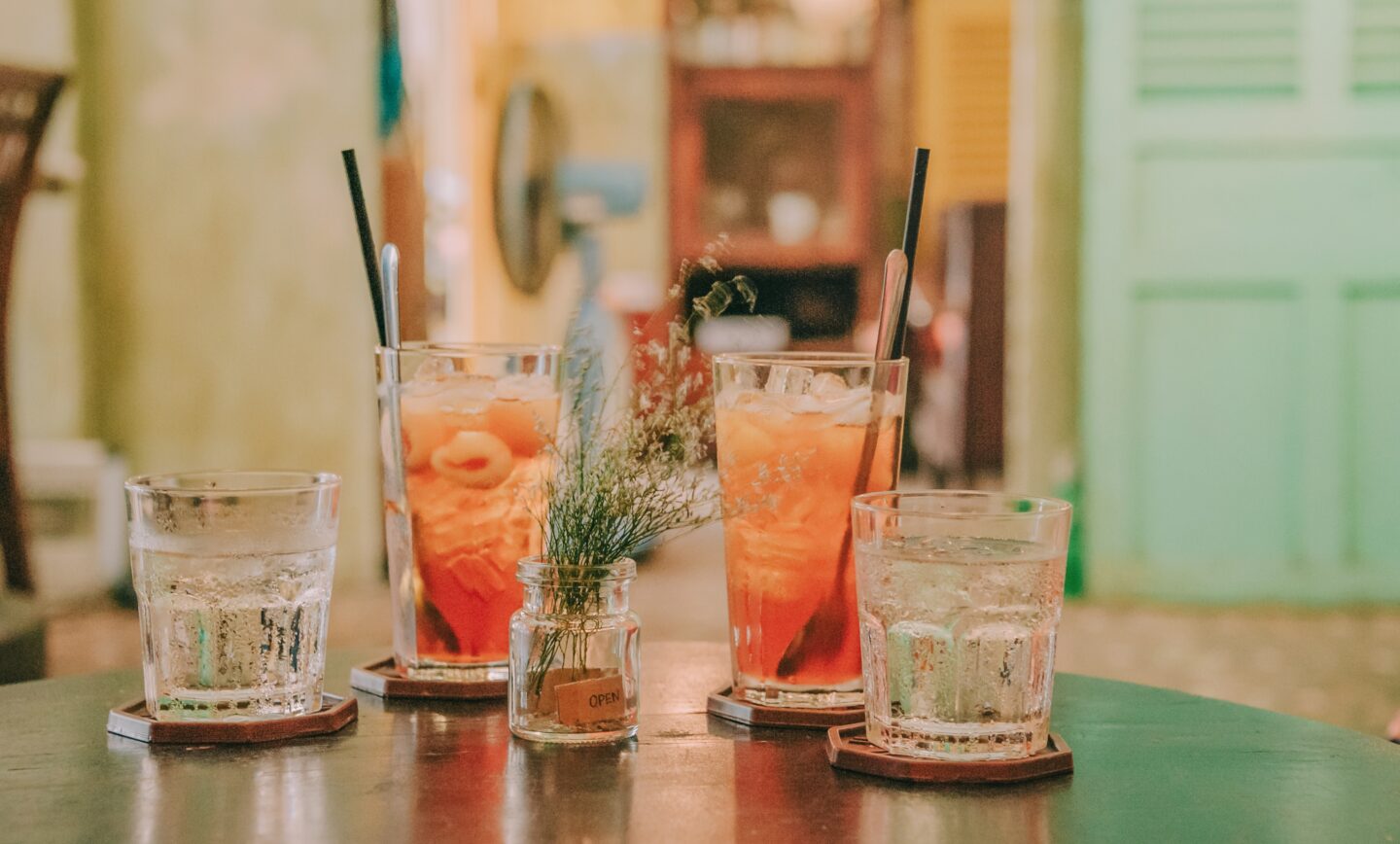 Have a Smaller Wedding or Elope
This might not be the desired option for everyone, but cutting back on guests and having a smaller wedding will definitely save you money. There are fewer mouths to feed, fewer invitations to send and potentially a smaller venue to decorate. You don't have to spend a fortune to have a wonderful wedding—even the wedding of your dreams. All you have to do now is decide which aspect of your wedding is most essential to you—aside from marrying your true love, of course. A smaller intimate wedding can be just as amazing (if not more so!), or maybe you could elope!
READ OUR TIPS ON ELOPEMENTS HERE
Don't Haggle
You may want to see if you can cut costs by haggling with your suppliers but we have one word – don't. You wouldn't go into a retail shop and do this but many feel that they can do this with wedding businesses. They also have struggles with rising costs so shouldn't feel under pressure to be cheaper. Plus their work deserves fair pay.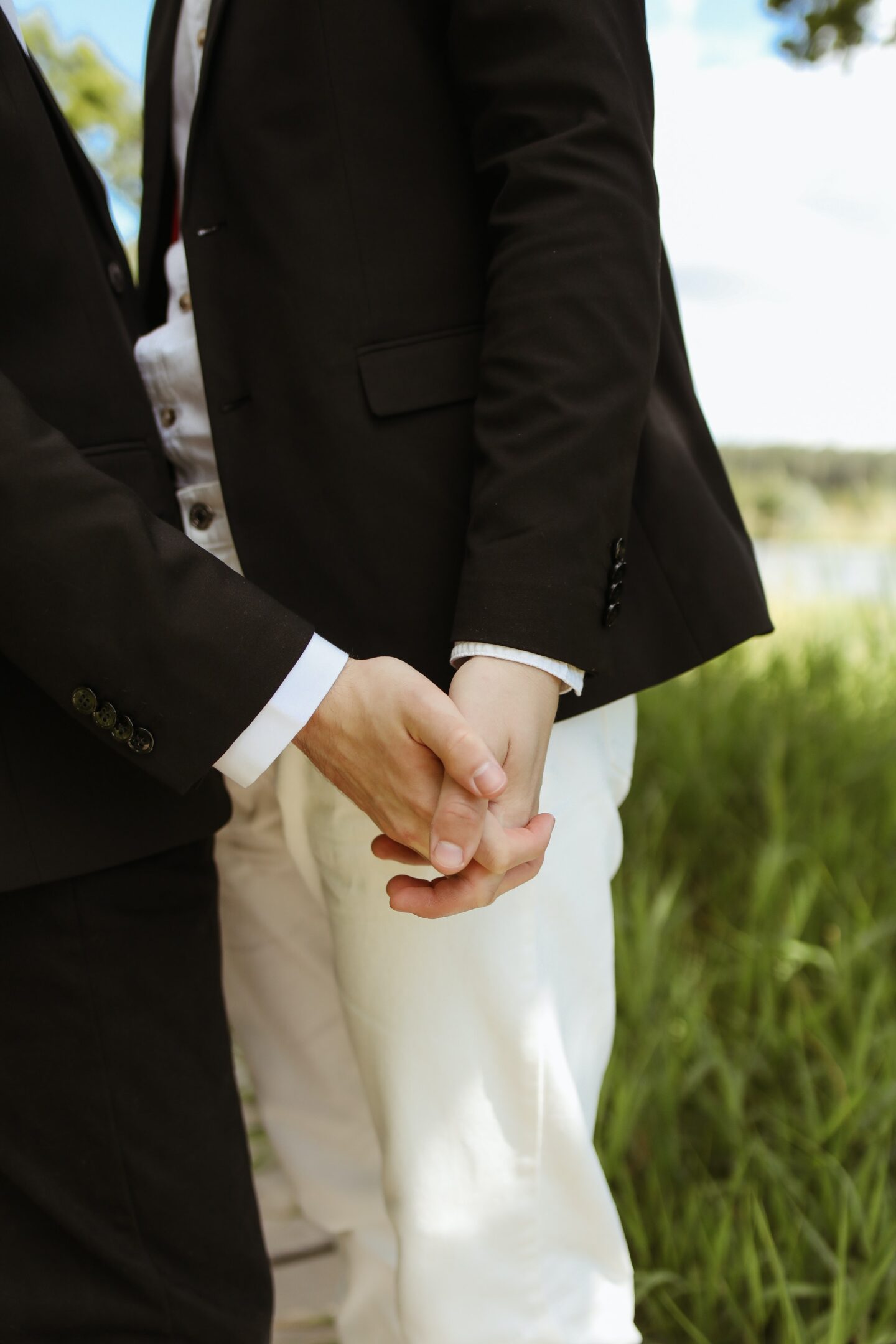 The most important thing with your wedding budget is to be sensible (boring we know!). Don't stretch yourself, keep a tracker in place at all times to monitor all your spending. Also, waste less, this not only helps bring the cost of a wedding down, it also helps preserve the planet. With a little bit of forward-thinking, you can help save money, plan your wedding in a more eco-friendly way and help small businesses to survive too!
IF YOU LOVED THIS ADVICE ON HOW TO SAVE MONEY ON YOUR WEDDING, PIN IT!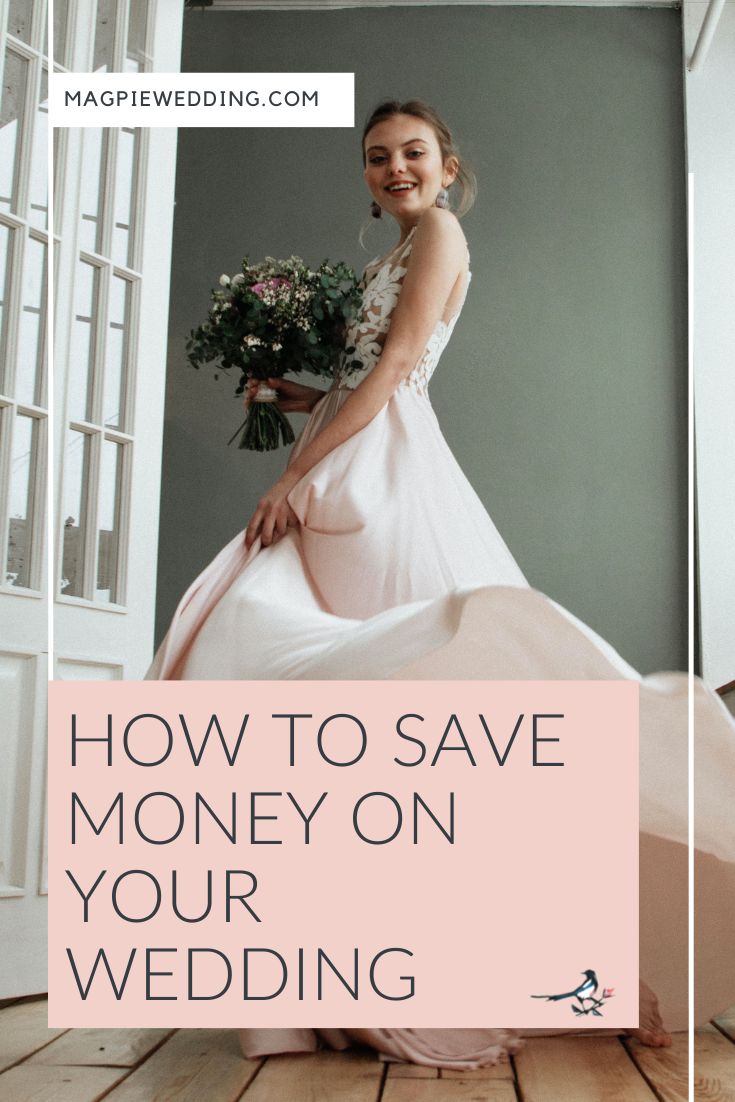 If you loved this advice on how to save money on your wedding you may also like;
7 Rules To Help You Streamline Your Wedding Guest List And Save Money
Wedding Budgets: Ideas On How To Fund Your Wedding
How To Plan A Wedding Within A Tight Or Small Wedding Budget