Do you want to have a small intimate elopement but are not sure where to start? The most important thing when planning your wedding day is to remember that it is your day. So if it's a small intimate gathering or a day that's just the two of you, then that's okay! We often think of eloping as a 'secret' (because technically that's what it means) but it can be a choice rather than a case of running away to be wed. It still requires some planning and in today's article, Chloe of Chloe Bolam Photography gives us her top tips for planning an intimate UK elopement…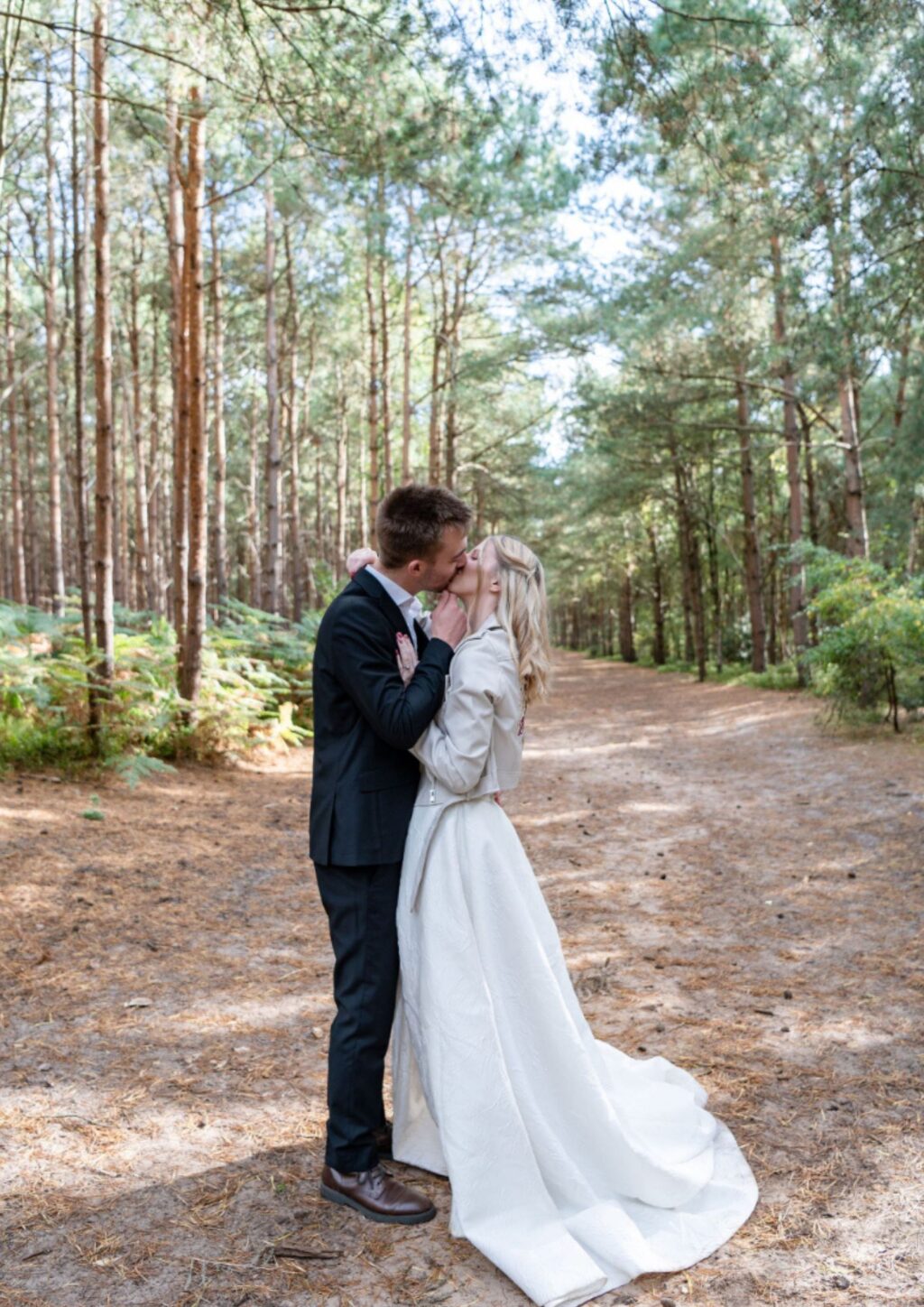 "Even though elopements are a small intimate marriage, there's still SO much to consider. It can certainly feel overwhelming, but it doesn't have to! Remember WHY you're doing this, to have the most epic wedding day with the love of your life."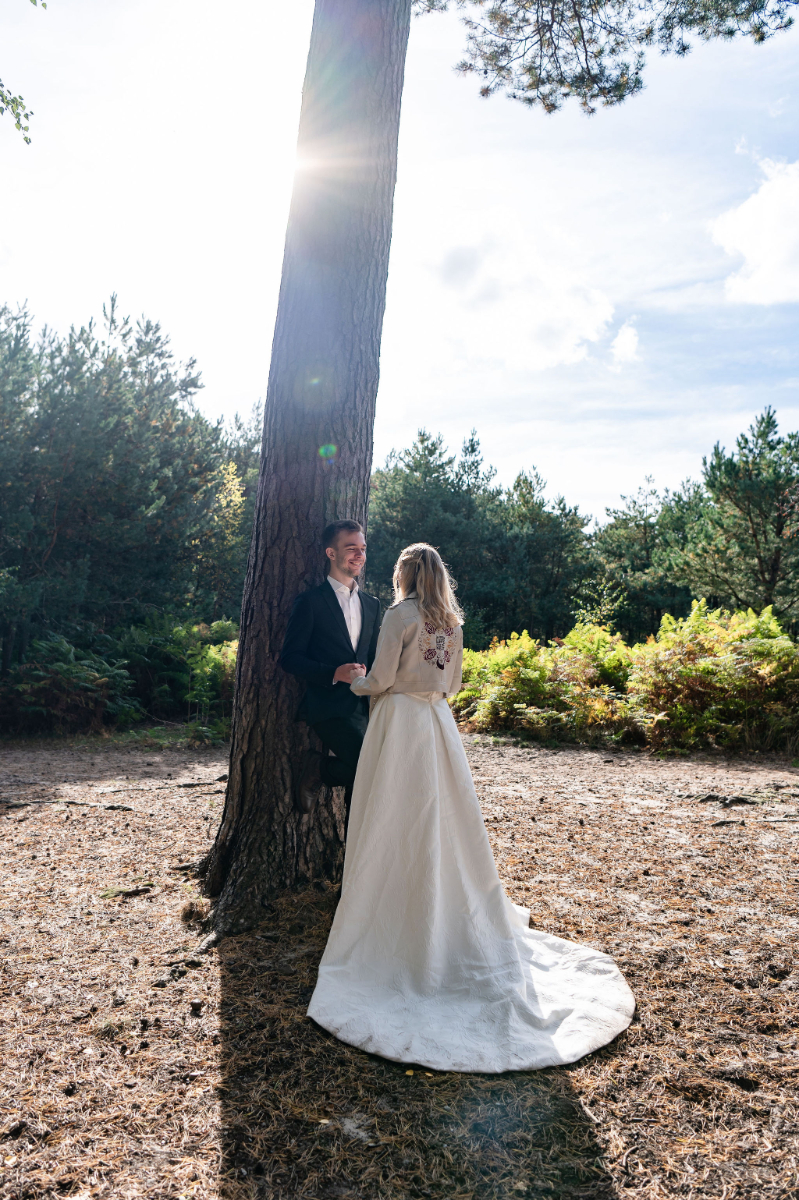 Choose An Amazing Location
"Choosing your elopement location is probably one of the most exciting parts! Think about the type of scenery you'd like; here in the UK we're blessed with such a variety from gorgeous woodlands like this, open fields, waterfalls and hillsides – the list goes on! It can be a particular place you love to go and walk, or perhaps somewhere you have fond memories like your first holiday together, or where you got engaged! For a real sense of adventure, your elopement location could even be somewhere you've never been to before! How special would it be to find a new favourite place together as a married couple?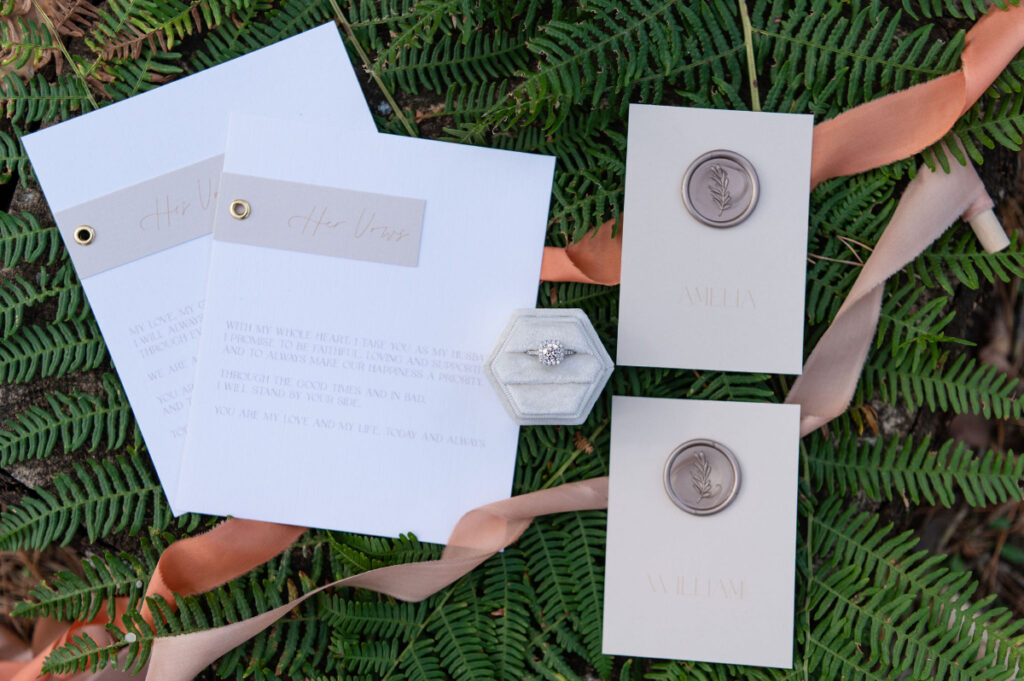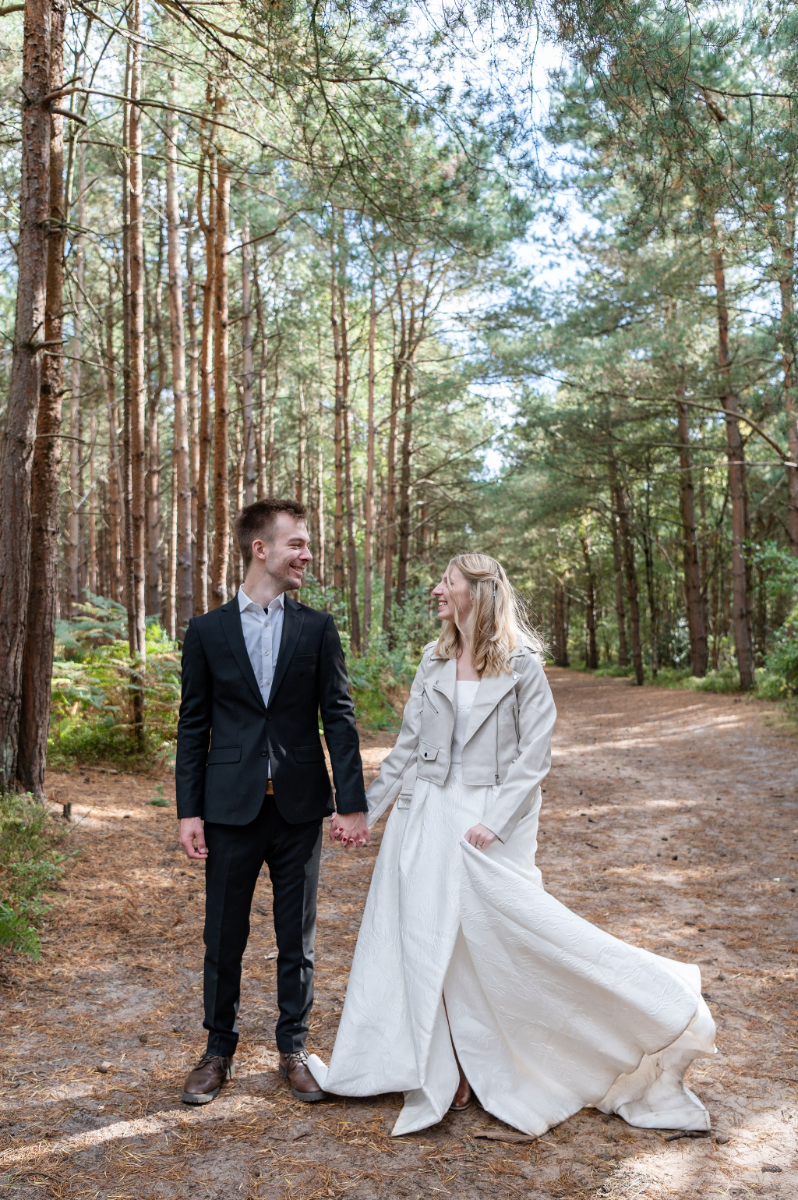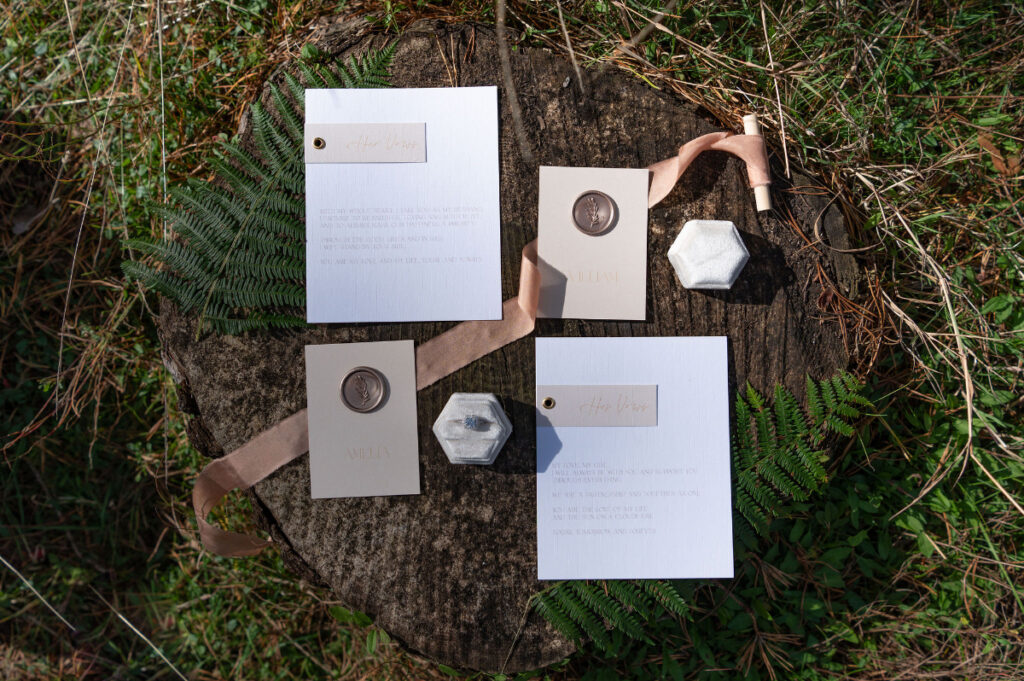 Choose Your Date Depending on the Season and Weather
"When choosing your elopement date it's super important to consider the type of weather you're hoping to have. We all know here in the UK rain can surprise us! But generally, summer holds the best weather, so if you're hoping for sunshine that's your best bet! You can also think about the season and colours. Perhaps you love autumn and dream of eloping surrounded by stunning vibrant oranges, yellows and reds. Sounds so dreamy, right? And trust me, that will make for some BEAUTIFUL photos!"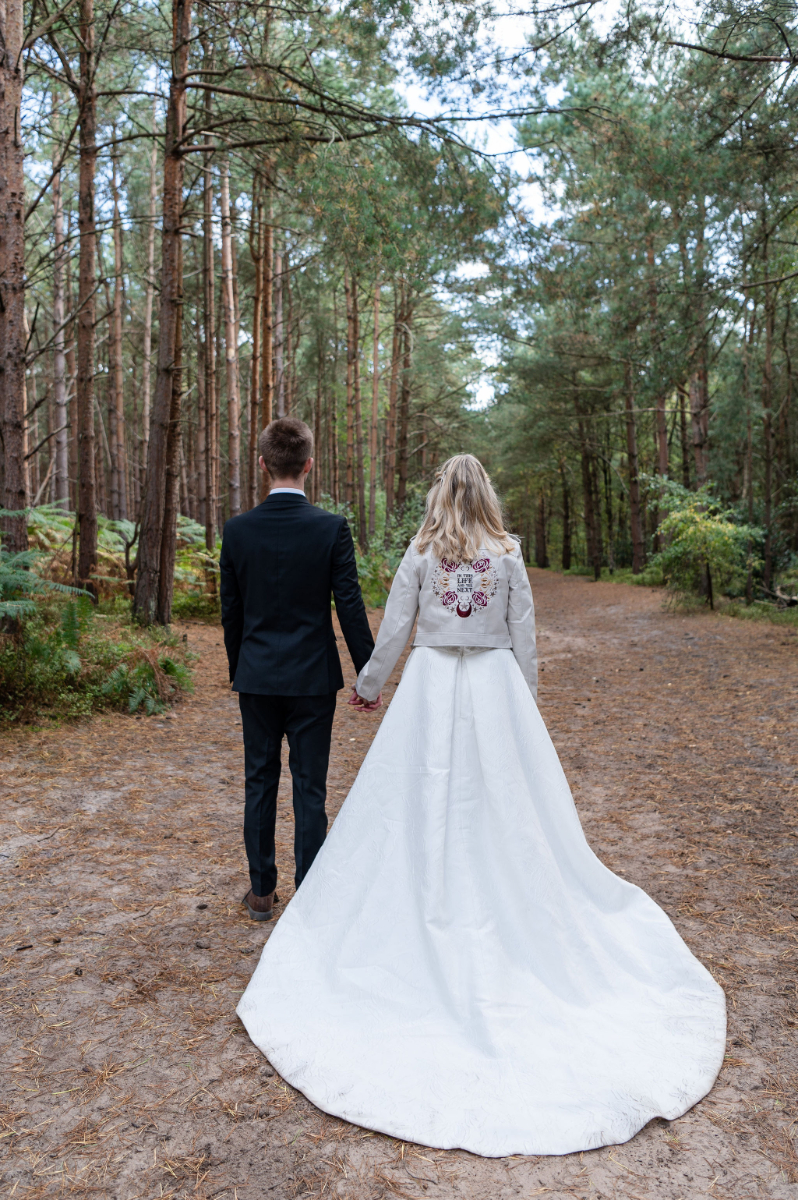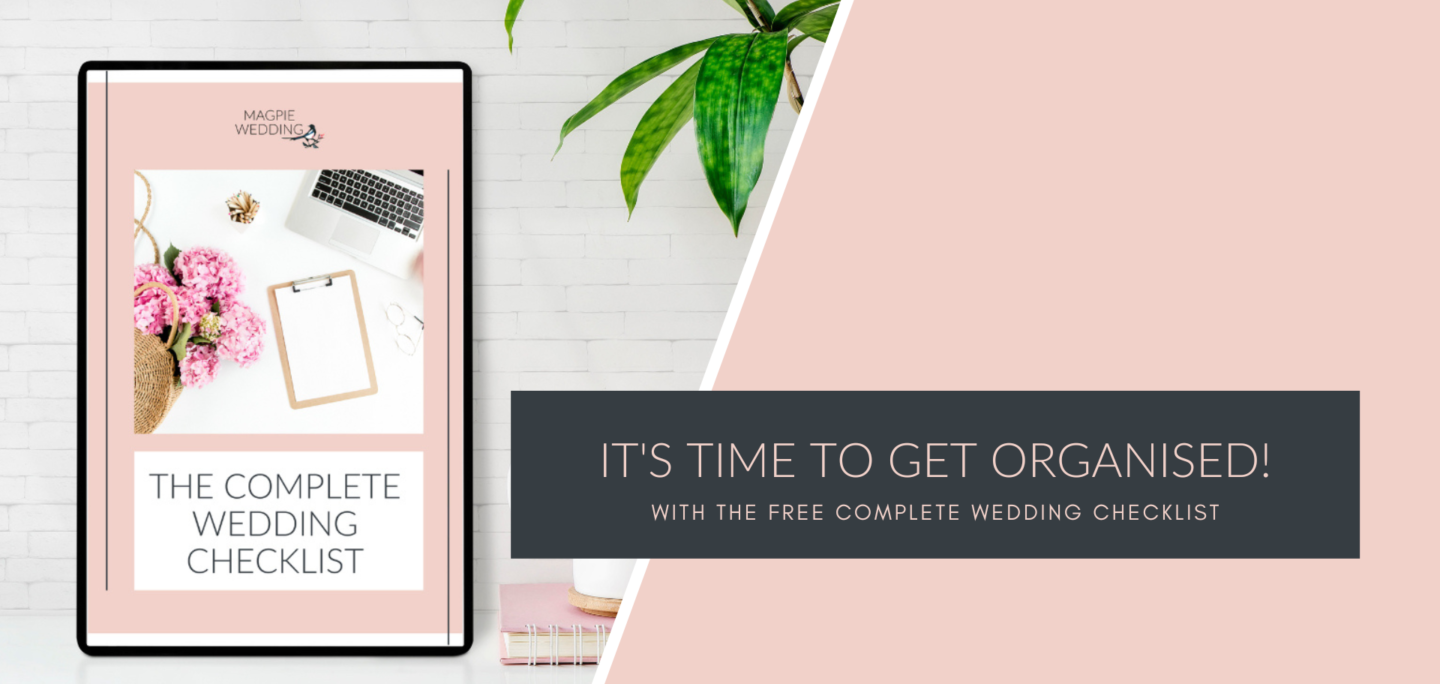 Make It A Whole Day Elopement
"Eloping is not just an alternative ceremony in a stunning location, it's a whole experience. You deserve the whole day to celebrate your love and marriage! Take time to plan a whole day of it: from getting ready, having your marriage ceremony, and travelling around your location to take gorgeous photos. You could even plan some fun activities together afterwards, like going for a hike, having a picnic, skateboarding, heading to your favourite cafe – whatever it may be! With regards to your elopement timeline, it's often forgotten to allow time for travel between locations. For example, it takes time to drive and walk from your getting ready to the ceremony location, or travelling around within your location for photo spots. Make sure to include extra buffer time so you can truly relax and enjoy your day."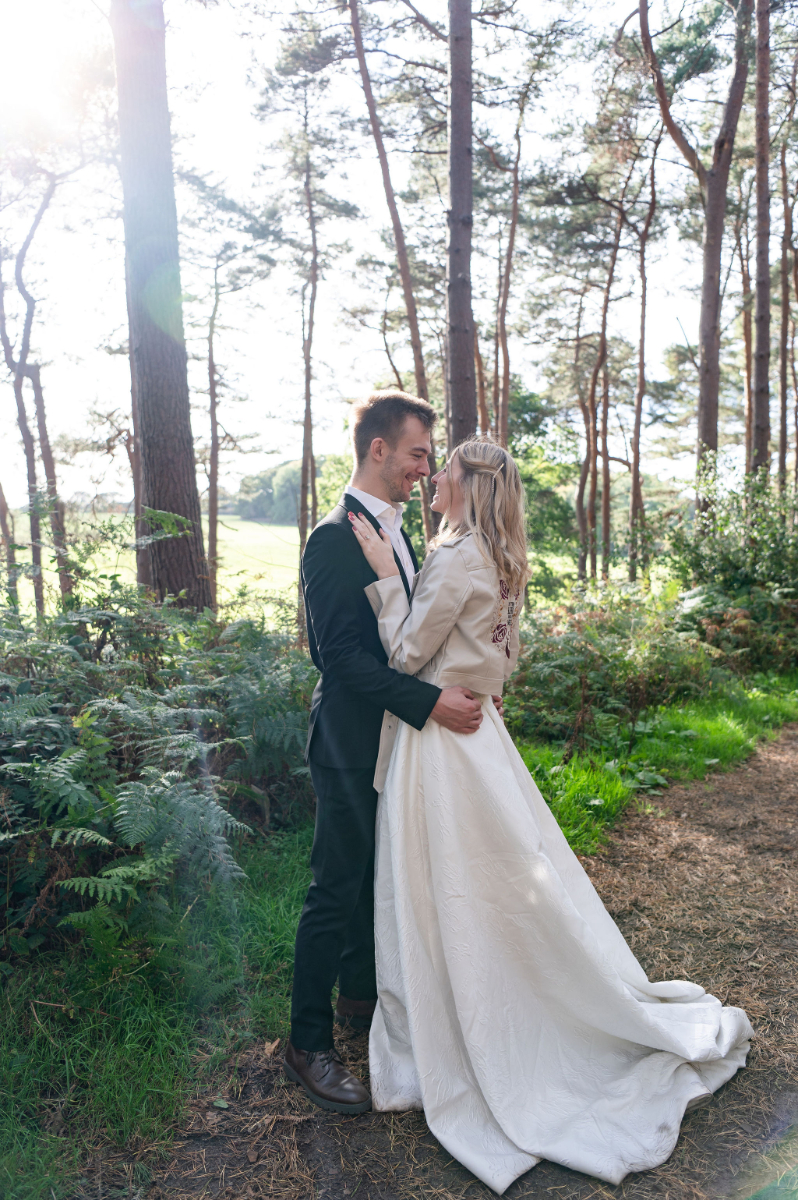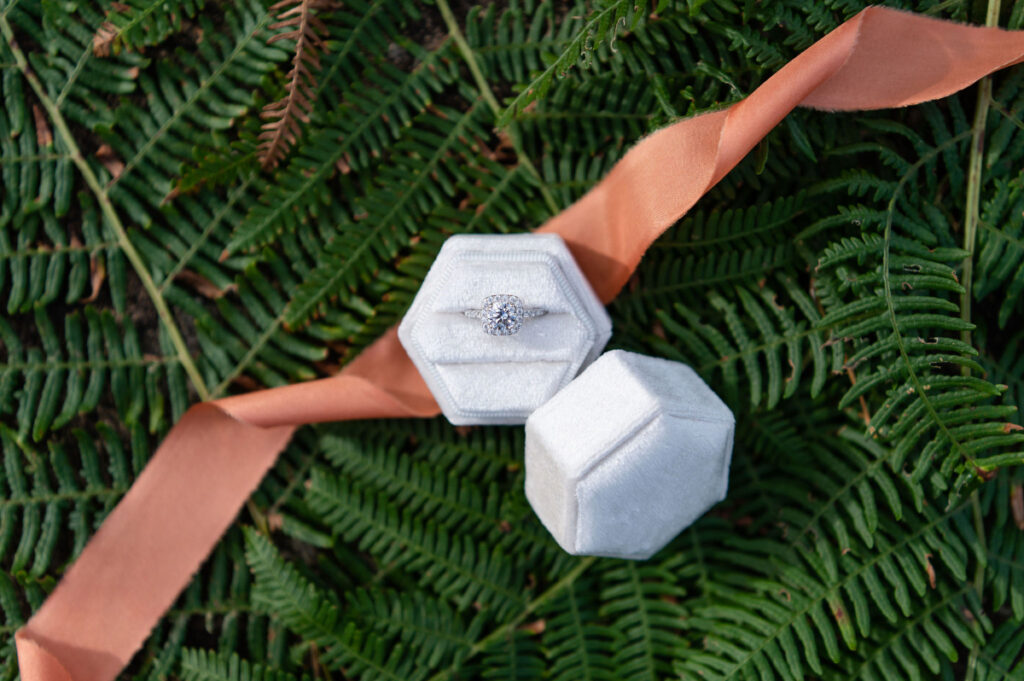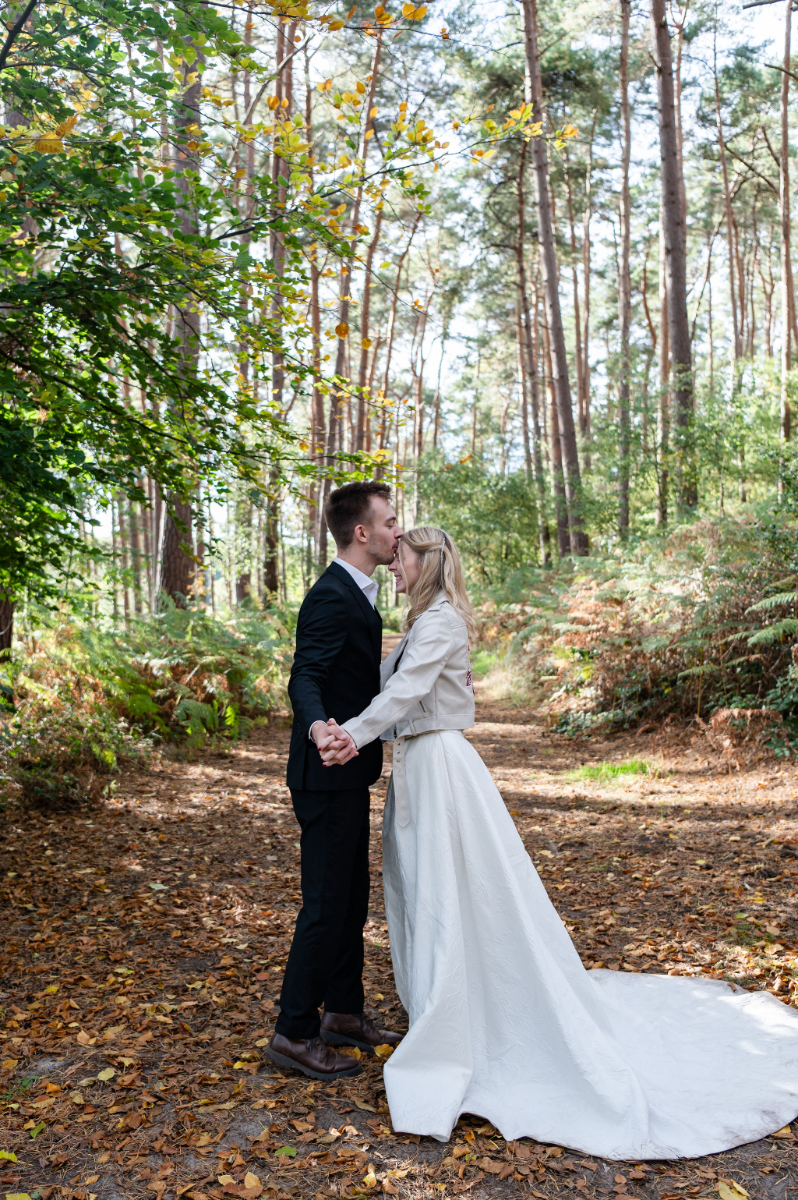 Make Sure You're Comfortable in Your Outfits
"Elopements typically involve a lot of walking and travelling to different areas to make the most of your chosen location. Choosing attire that is easy to move in will be so helpful! If you're hoping to do a lot of hiking on your elopement day, hiking boots are essential – they'll be super comfy and you'll thank yourself later! A lot of eloping couples love the complete adventure theme, but if you don't want your boots in images, you can always bring another pair of shoes to change into for the photos."
Bonus tip: Don't forget layers! When eloping in the great outdoors, the weather can quickly change. Be prepared with extra layers to keep you warm like leggings/thermals under your clothes, and a cool jacket you'd like photos in. As mentioned before the UK can be prone to random rain showers, so a clear umbrella can also be a super cute option for photos!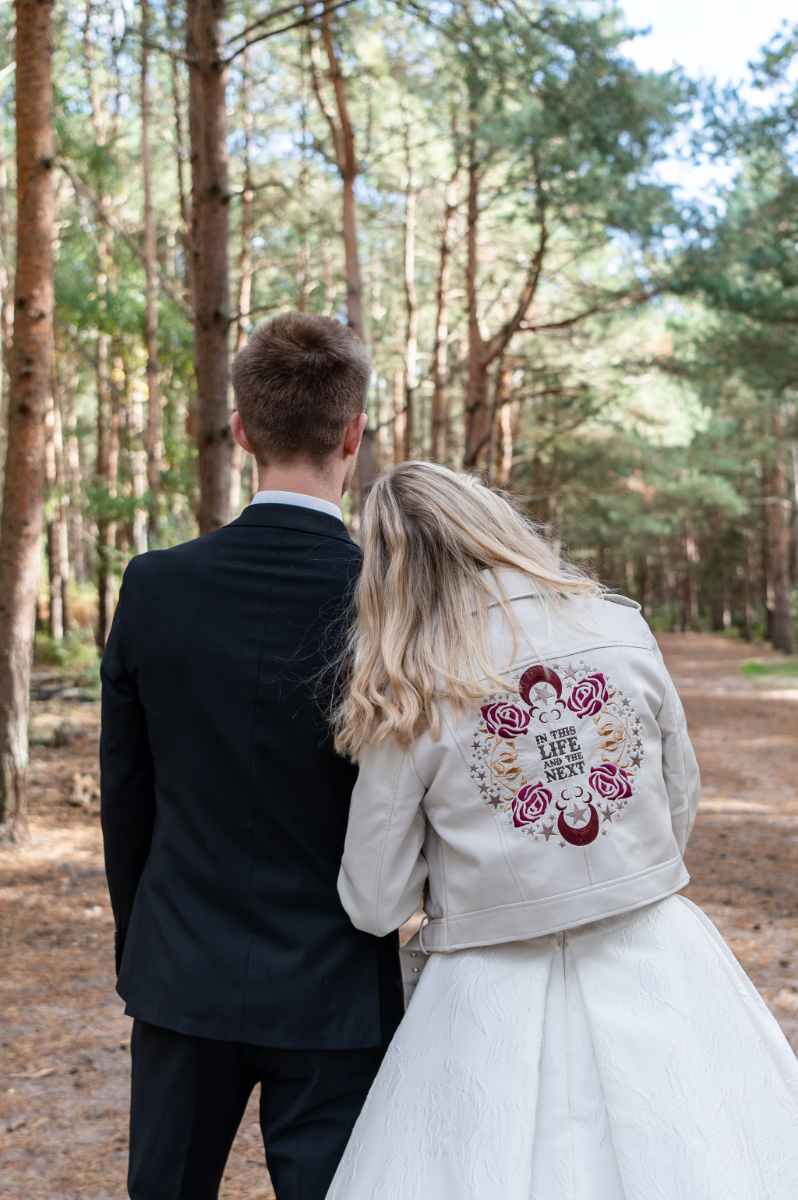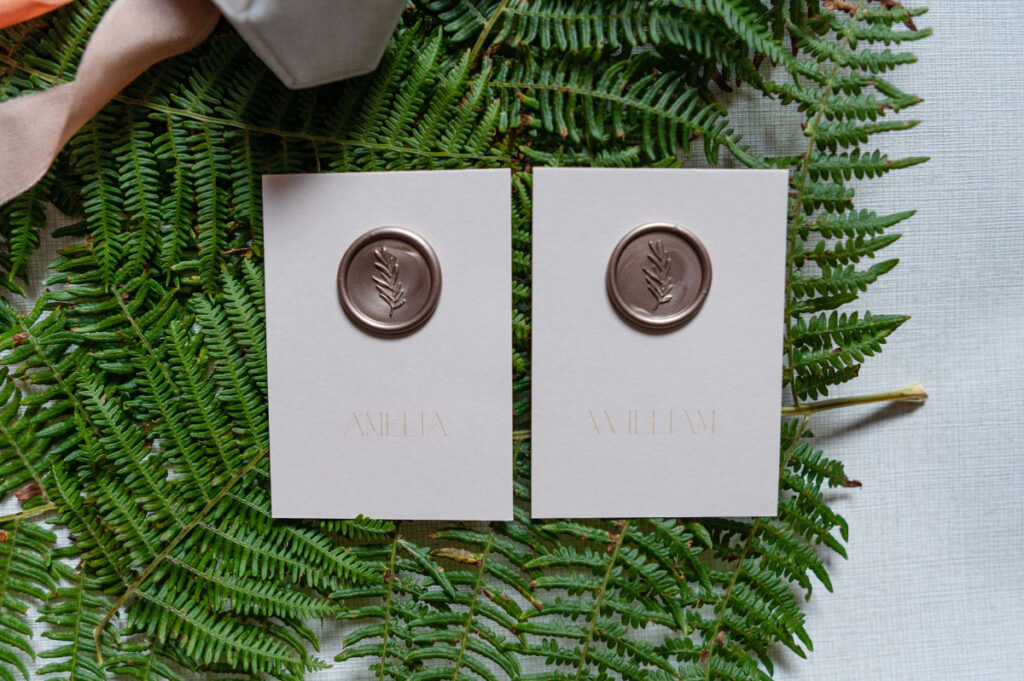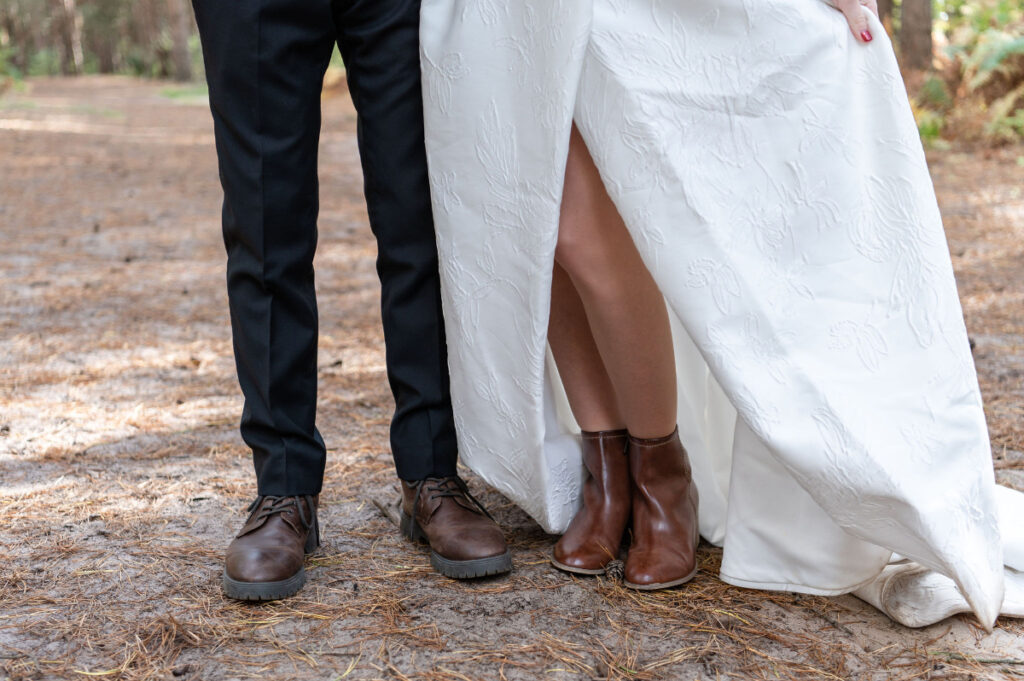 Think About If You Want to Invite Anyone Else
"In the UK two witnesses are required to sign the marriage certificate, so think about who you'd like with you for the ceremony – your parents, siblings or close friends? You can keep it to just you, your celebrant and witnesses, or can invite your dearest friends and family to celebrate with you. Most importantly, remember this is YOUR wedding day and it's completely up to you and your partner. If you'd like to just spend time with your new spouse and hike around your gorgeous location, don't let anyone sway you and make sure to have the elopement of your dreams."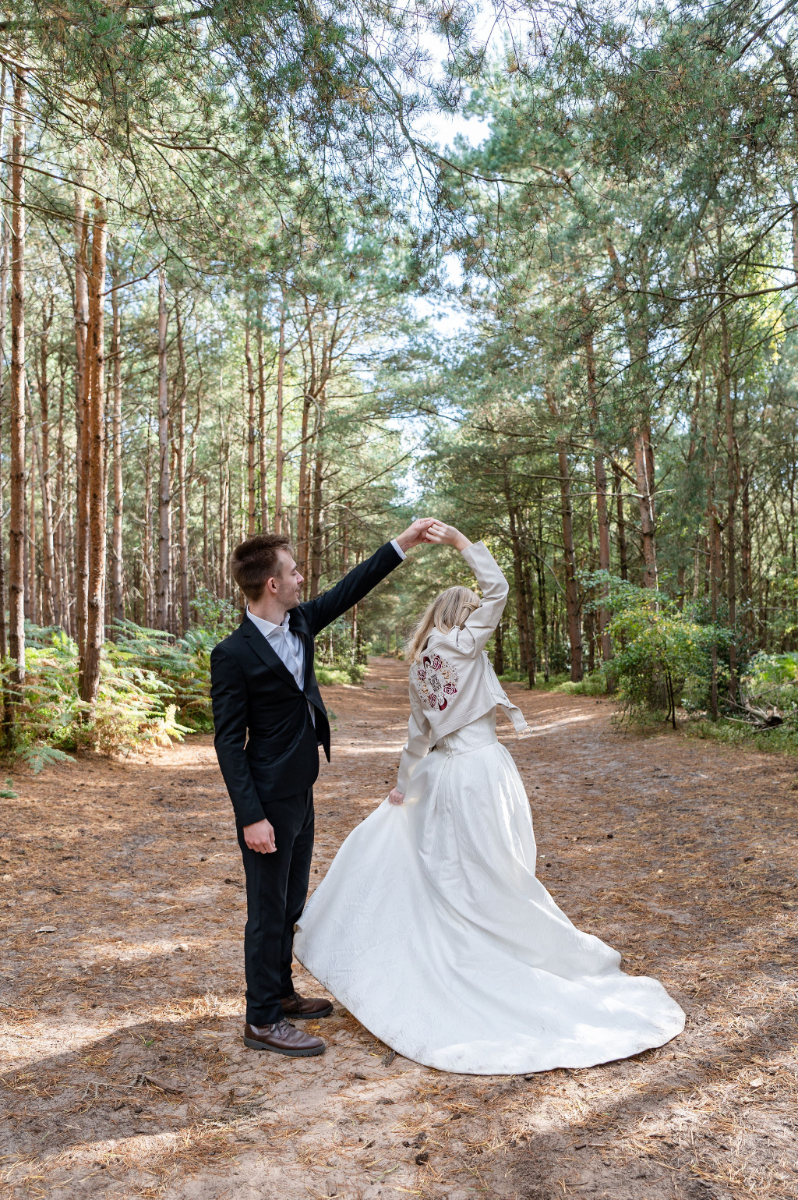 Add Personal Touches
"Just because you're eloping doesn't mean you can't have just as many beautiful details. You can keep it simple if you want, or go all out! For example, you can have personalised vows made into beautiful books, bring your favourite drinks/snacks, or share a dance to your favourite song. Bring anything that represents your relationship to make your elopement truly YOU! From your hiking boots to your favourite accessories, or even bringing along your dog (which is always super fun!) The options are endless.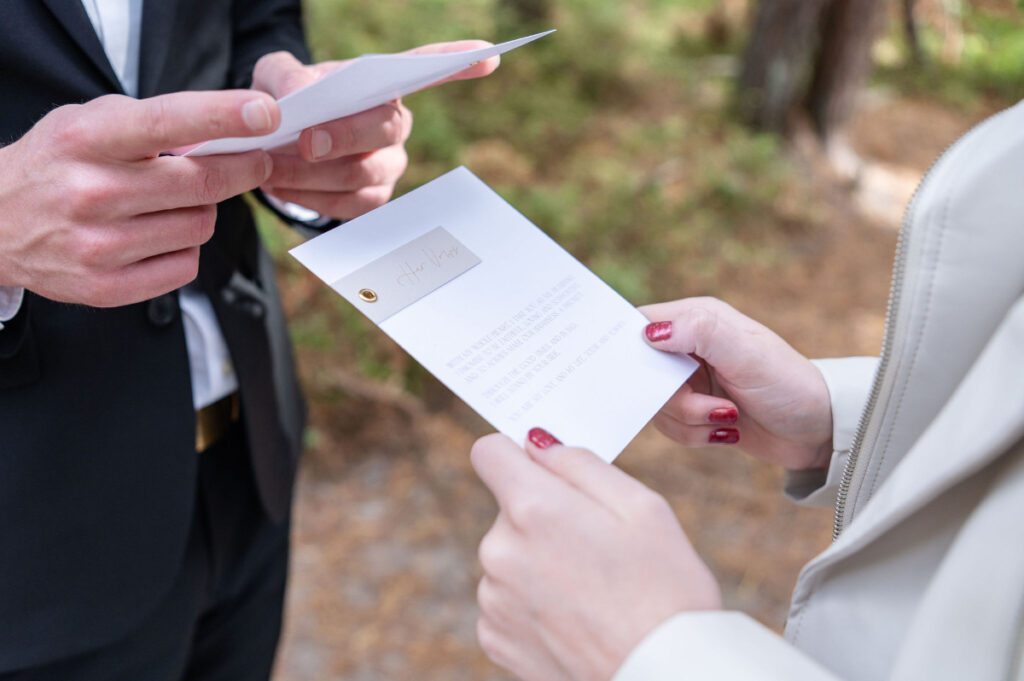 Hire A Photographer You Love!
"Since elopements are such intimate celebrations of love, it's SO important you hire a photographer you can connect with, enjoy time with, and who will make your experience even more amazing! Make sure you love their editing style and their personality, and that they are truly excited for you! Having someone there who can guide you, make you feel relaxed and have so much fun is essential. This is your elopement after all!"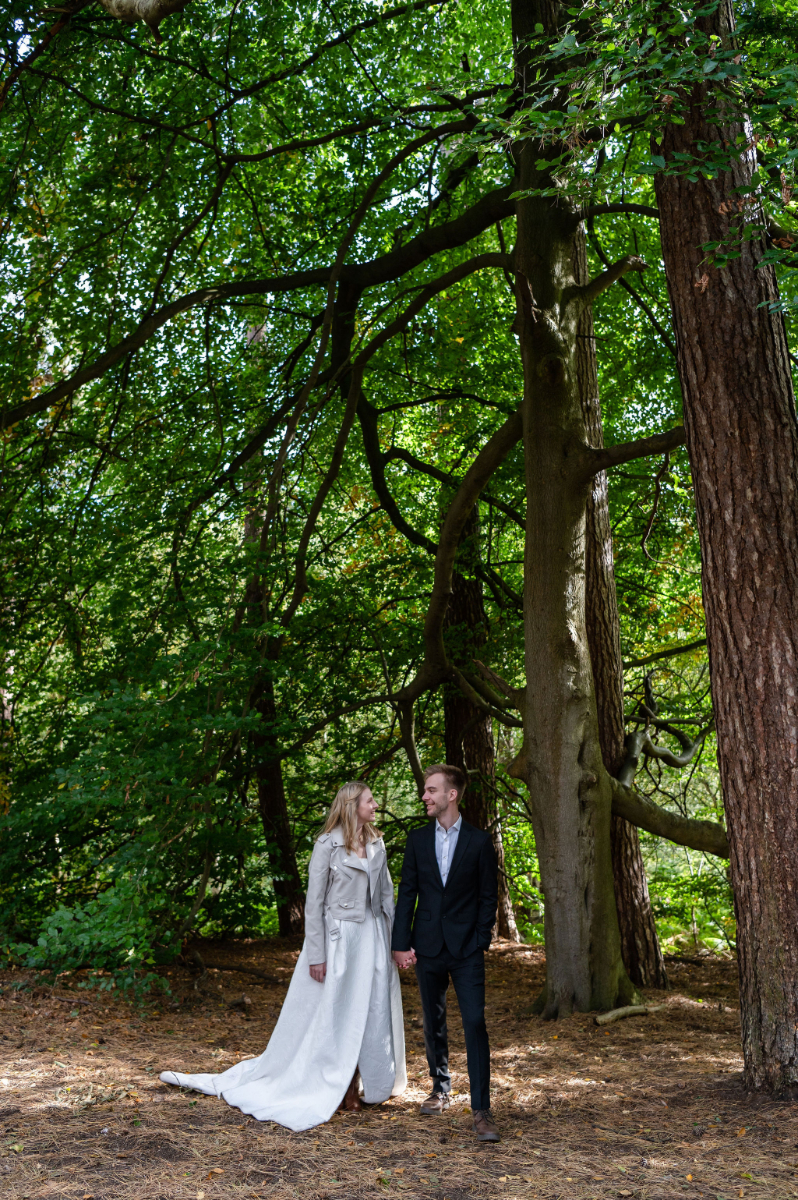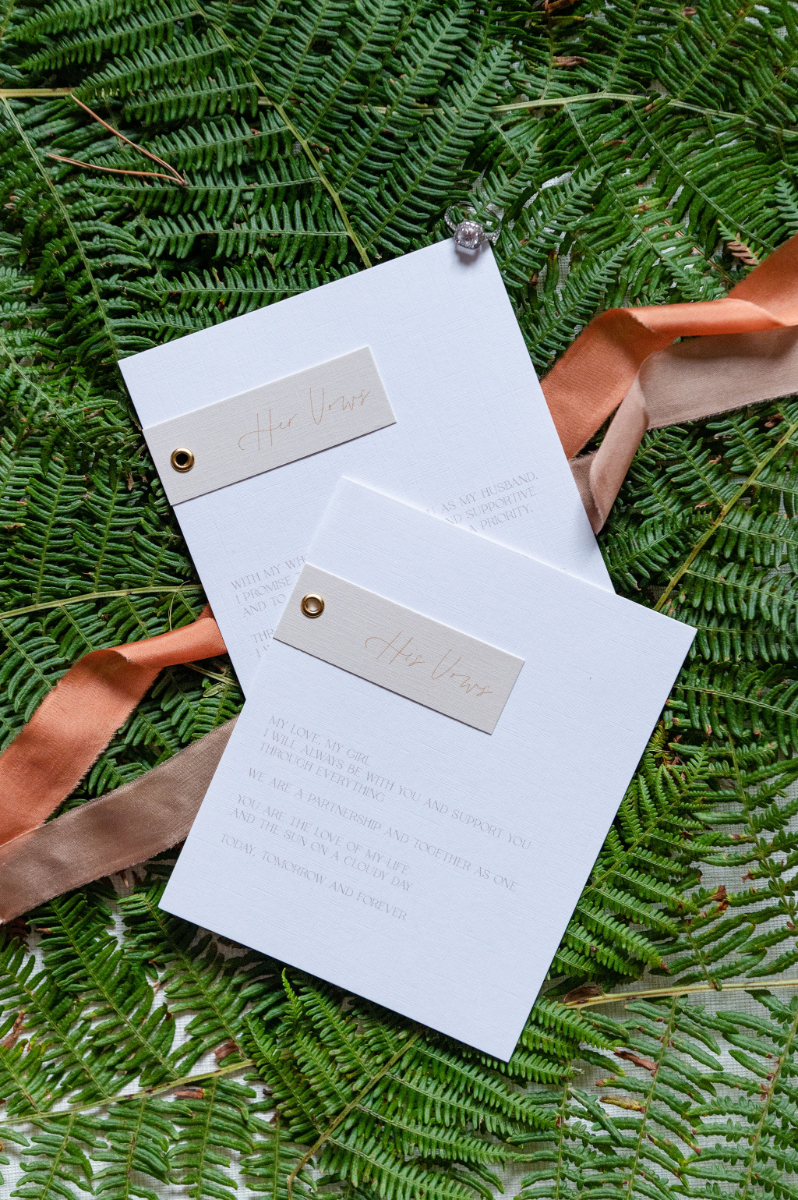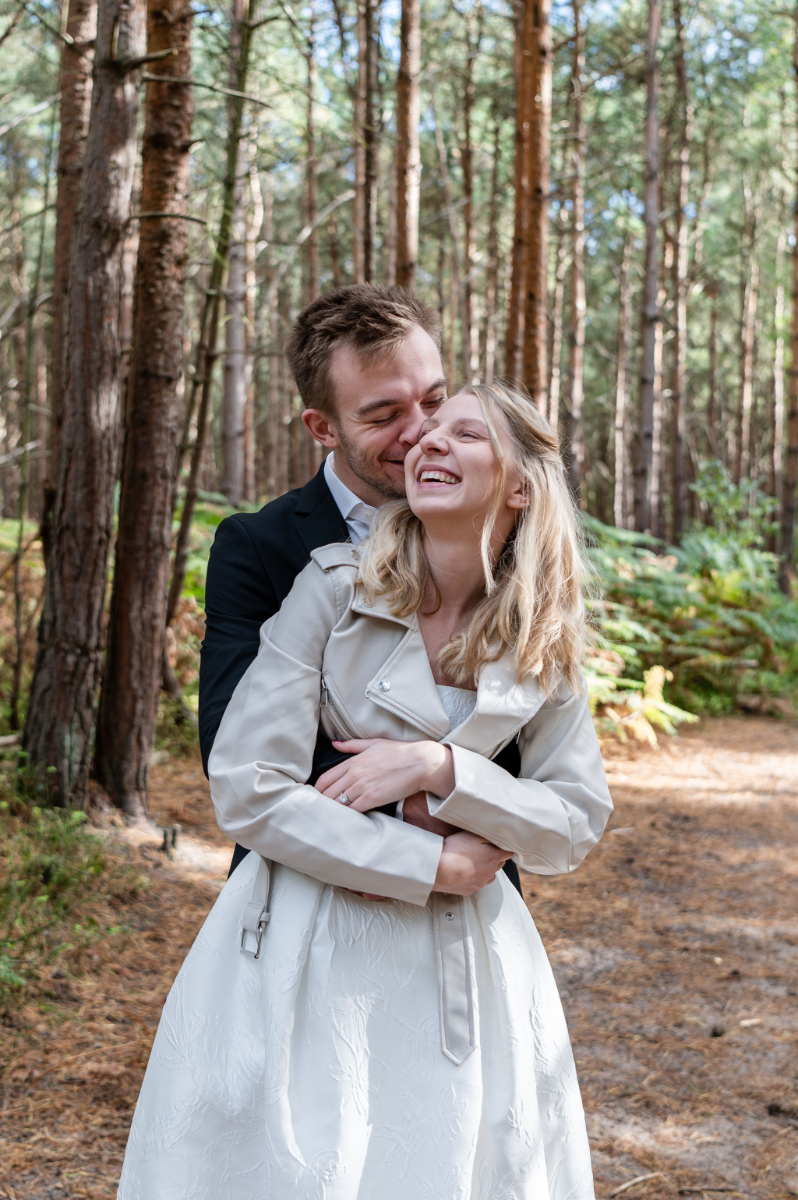 "I hope you've enjoyed these tips and are ready to start planning your dream elopement! The sky is the limit – you can make this day anything you want it to be. Elopements are so unique and beautiful, but remember at the core is marrying your best friend! Even if the weather suddenly changes, or you spontaneously choose another photo location, go with an open mind and enjoy everything the day has to offer."
Credits – 7 Tips for Planning an Intimate UK Elopement
IF YOU LOVED THESE UK ELOPEMENT TIPS PI THEM TO YOUR WEDDING BOARDS!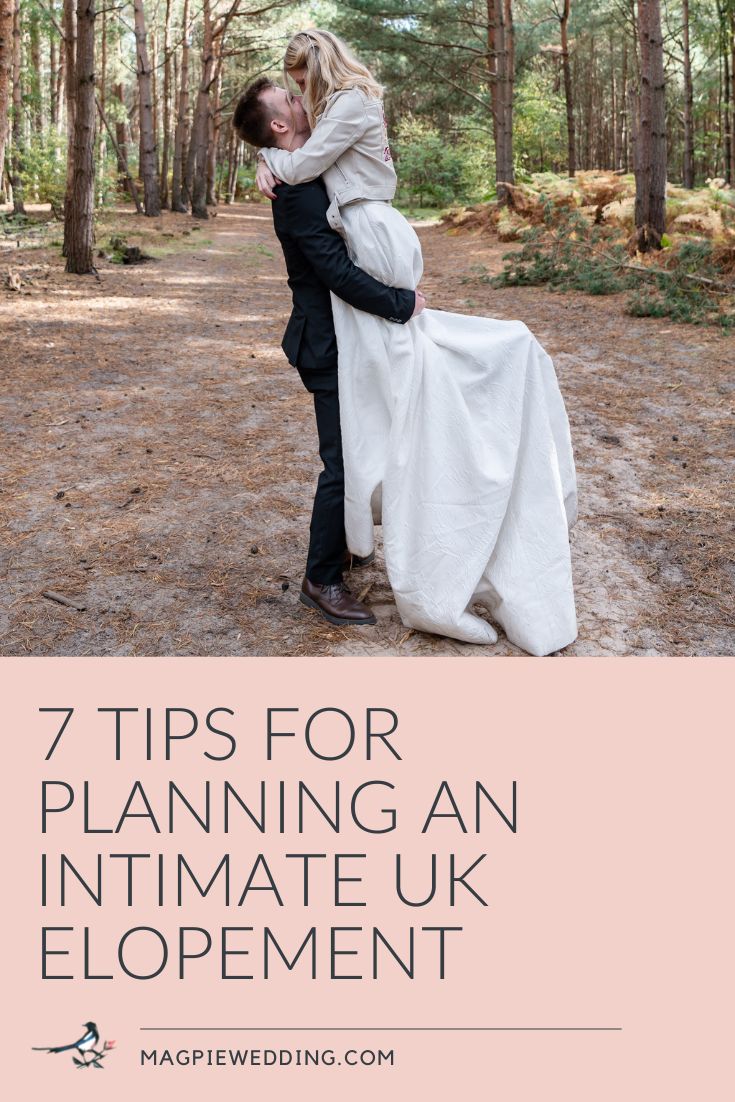 If you loved these tips you may also like;
An Elopement Beach Wedding With Intimate Vibes & Pre-Loved Wedding Dress
9 Reasons To Have An Elopement Wedding
Wild and Free Intimate Elopement At Lake Pier, Dorset