When it comes to your wedding makeup the main thing is, is that you both look and feel like you! There are certain styles that you will love and some you will hate so doing your research is the best place to start. If you are using a professional makeup artist then they will be able to give you some guidance, if you have chosen to do your own wedding makeup then gain as much information as you can and practice, practice, practice.
Today we have professional make-up artist Jenny of Jenny Buckland Makeup who gives us her top tips on choosing your wedding makeup to enhance your hair colour and make your overall wedding day look cohesive and damn right beautiful…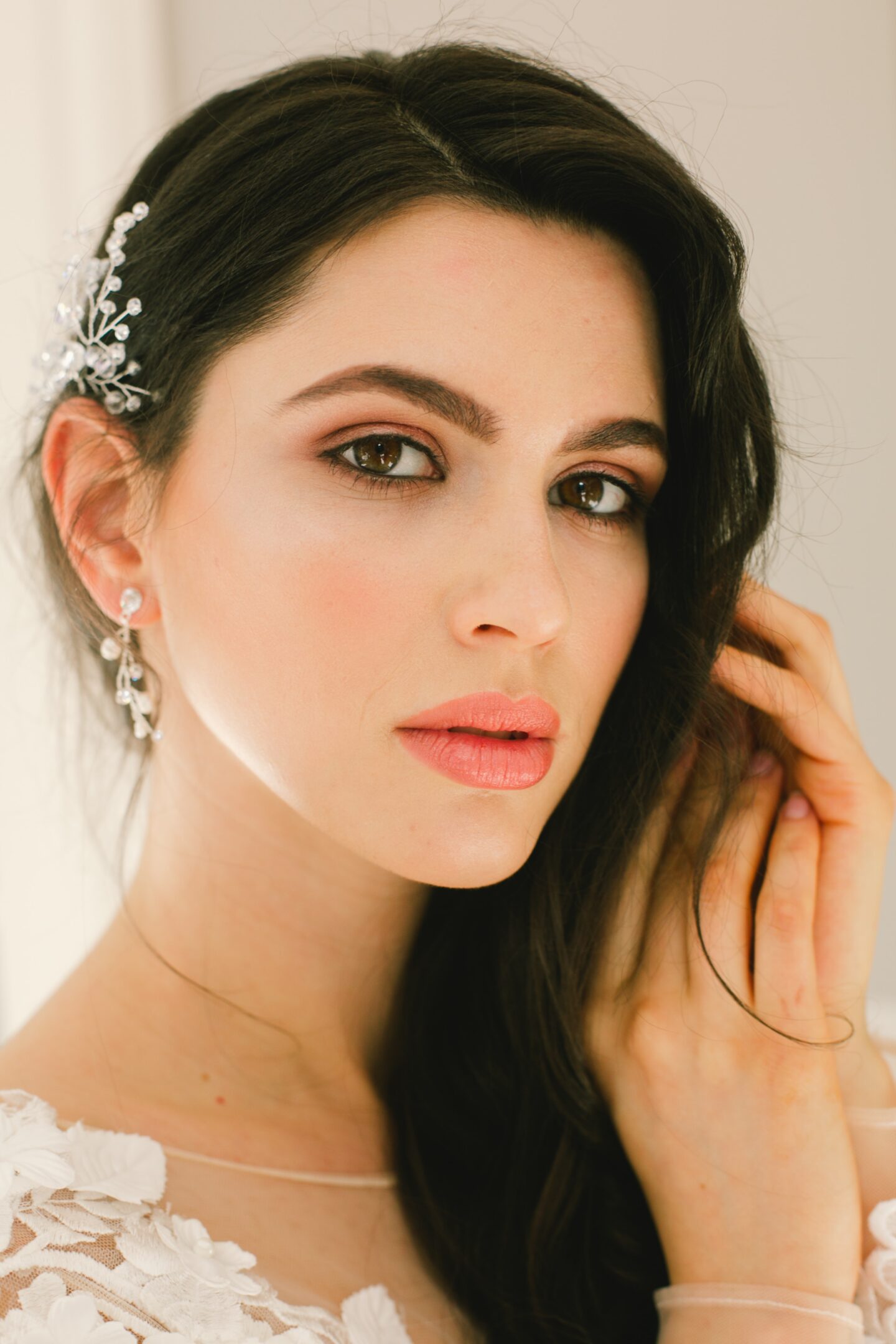 Black Hair
"Play up to one feature of your face, eyes, or lips if you have black hair. Charcoal and navy will work well on the eyes creating a sultry, sexy look. A charcoal toned liner will make eyes smoulder.
If you want to avoid the stereotypical harshness of a contrasting look ensure you blend, blend, blend! You can do this by using a navy toned eyeshadow over the top of your liner, sparingly, to soften. Brush on several coats of mascara, one that is made for bottom lashes will give the lashes a fuller effect as you can get to the roots of both the upper and lower lashes easily. Choose a mascara that is buildable to avoid clumping and flaking.
If you want your lips to pop rather than your eyes, try out a lip plumping treatment. Keep your lip product in place by using a pencil and if you want to correct your lip shape use the pencil just over the lip line. If you are unsure of what lipstick suits you best try a few lips sticks on and take a selfie. This will help you choose the perfect shade for you. Do not be afraid to mix a couple of colours together or layer lipstick and gloss.
For those with paler skin, the contrast between their skin and dark hair can be huge. To avoid looking washed out add in some light bronzer and do not forget the blush to keep your complexion looking vibrant. Choose a cream blush that blends easily."
Brunettes
"Brunettes who are shades of dark brown, espresso or chocolate can rock shades of plum, burgundy and metallics. Sweep over a warm base in bronze, copper and gold into your eyelid and up to the crease. If you like to keep your makeup soft go for a coffee-coloured pencil along the lash line, or on the inner rim if you prefer a more sultry look. Bronzers with gold flecks or illuminating primers give you an inner glow. Avoid powders and opt for cream products if you have drier skin. It is so much easier to blend and avoid's drying out your skin. Burgundy and brown-based tone lipstick will add beautiful contracts to your brunette tones."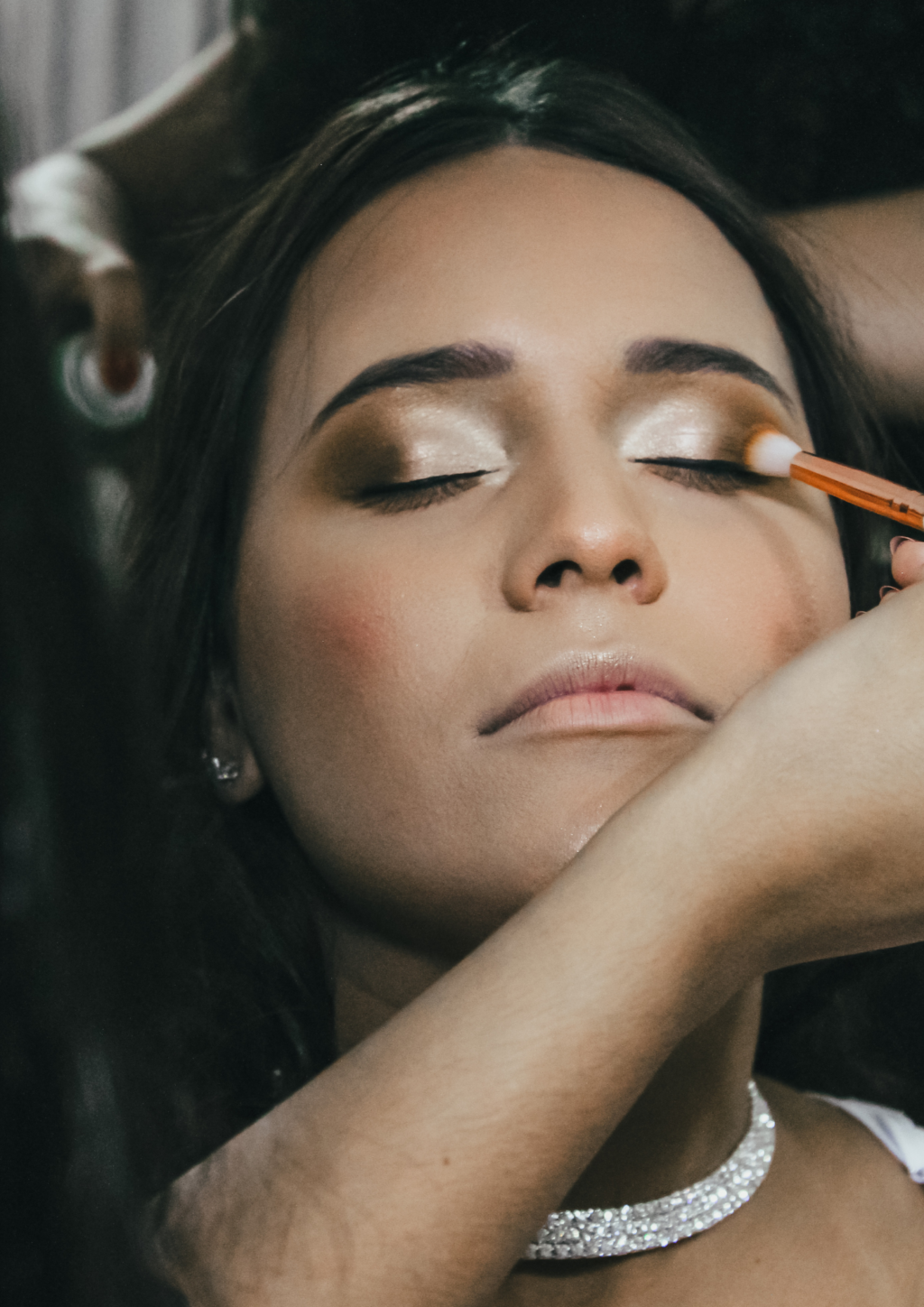 Redheads
"Redheads suit green and purple hues. Adding colour to your makeup will enhance your complexion and help you look radiant. For an on-trend look, you can experiment with a green or purple eyeliner. Opting for a smoothly textured pencil you can gently blend it out with your fingertip or use a small fluffy eye brush blending into the eyelid. Adding the same eyeliner to the lower lashes will make your eyes pop. If you want to go all out, adding metallics to your eyes will work beautifully with the autumnal tones of your hair."
Blondes
"Metallic silver work for blondes who are looking to lift their makeup look and add some glamour. Most blondes are on the cooler side of the spectrum meaning that cooler tones of makeup will suit you better. Apply a grey tone underneath and blend outwards to the corner of the eye. Avoid blending the eyeshadow up towards the eyebrow as this will close your eye area. Add a pop of silver over the top on the outer two-thirds of the eye by gently tapping it over the top to avoid blending both colours together. Add lots of mascara and eyeliner to the outer corner to finish."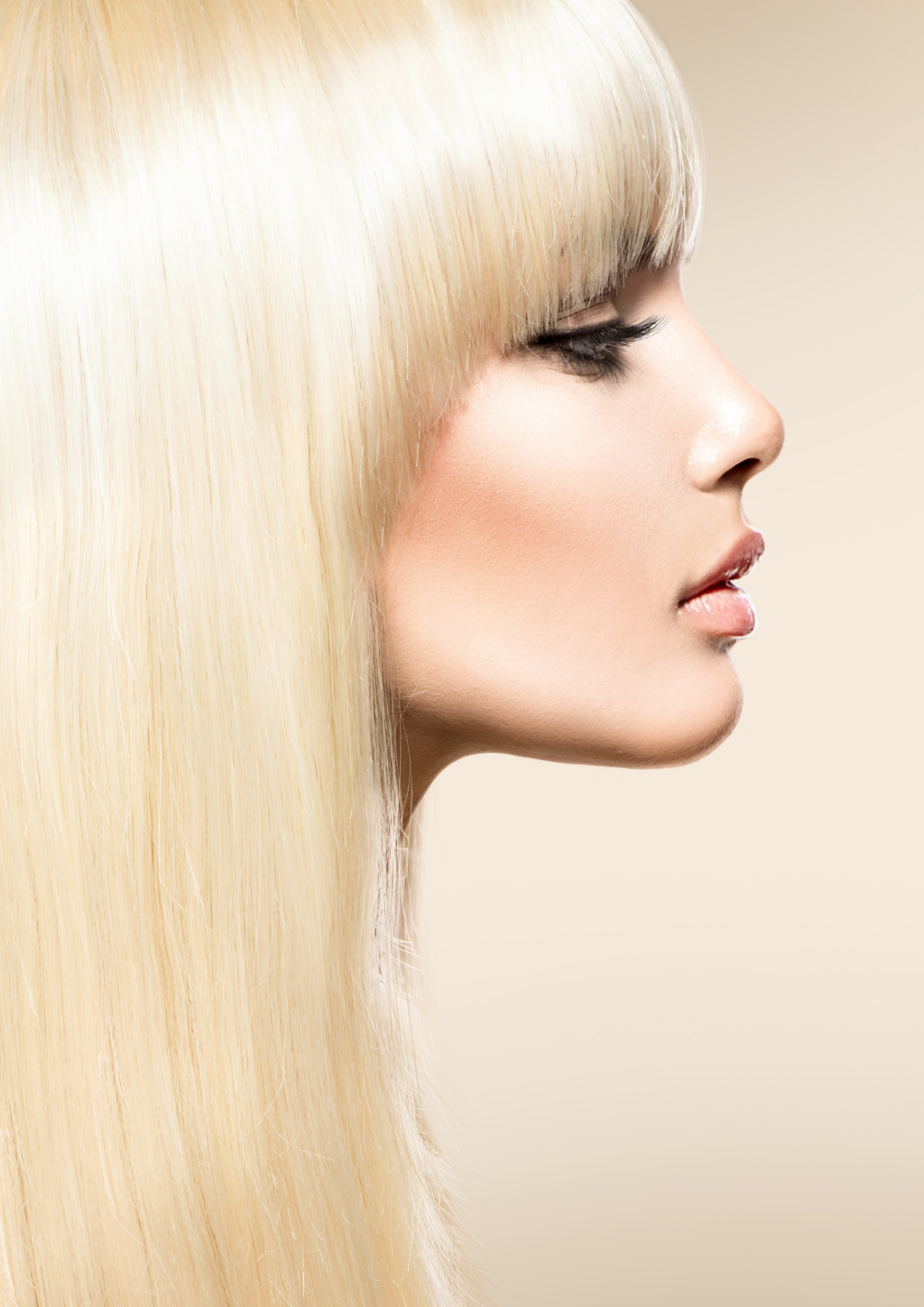 IF YOU LOVED THIS WEDDING DAY MAKEUP ADVICE PIN IT TO YOUR WEDDING BOARDS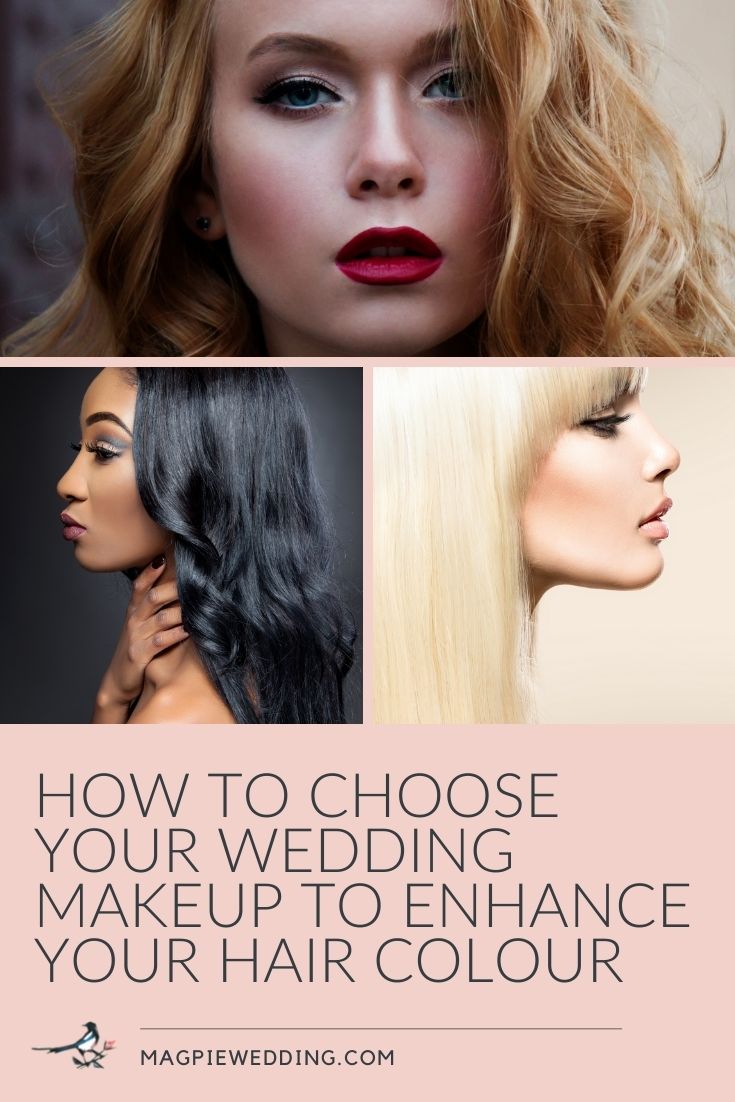 If you loved this makeup advice you may also like;
Wedding Advice: Luxury Bridal Prep Tips and Inspiration at Canary Riverside Plaza London
Beauty Edit: 4 Tips to Look Fabulous on Your Wedding Day