Vintage never gets old, and although there are some vintage wedding dresses I'm sure we'd all like to forget, they ultimately are turned to, time and time again to influence design and details in modern looks. If you're a vintage bride and want true vintage, there are so many beautiful original vintage wedding dresses out there that have been preserved impeccably, and that makes them perfect for a vintage bride! It's also an ethically minded choice for your big day. Here we take a look at 5 different bridal looks and dresses for your 1950's wedding…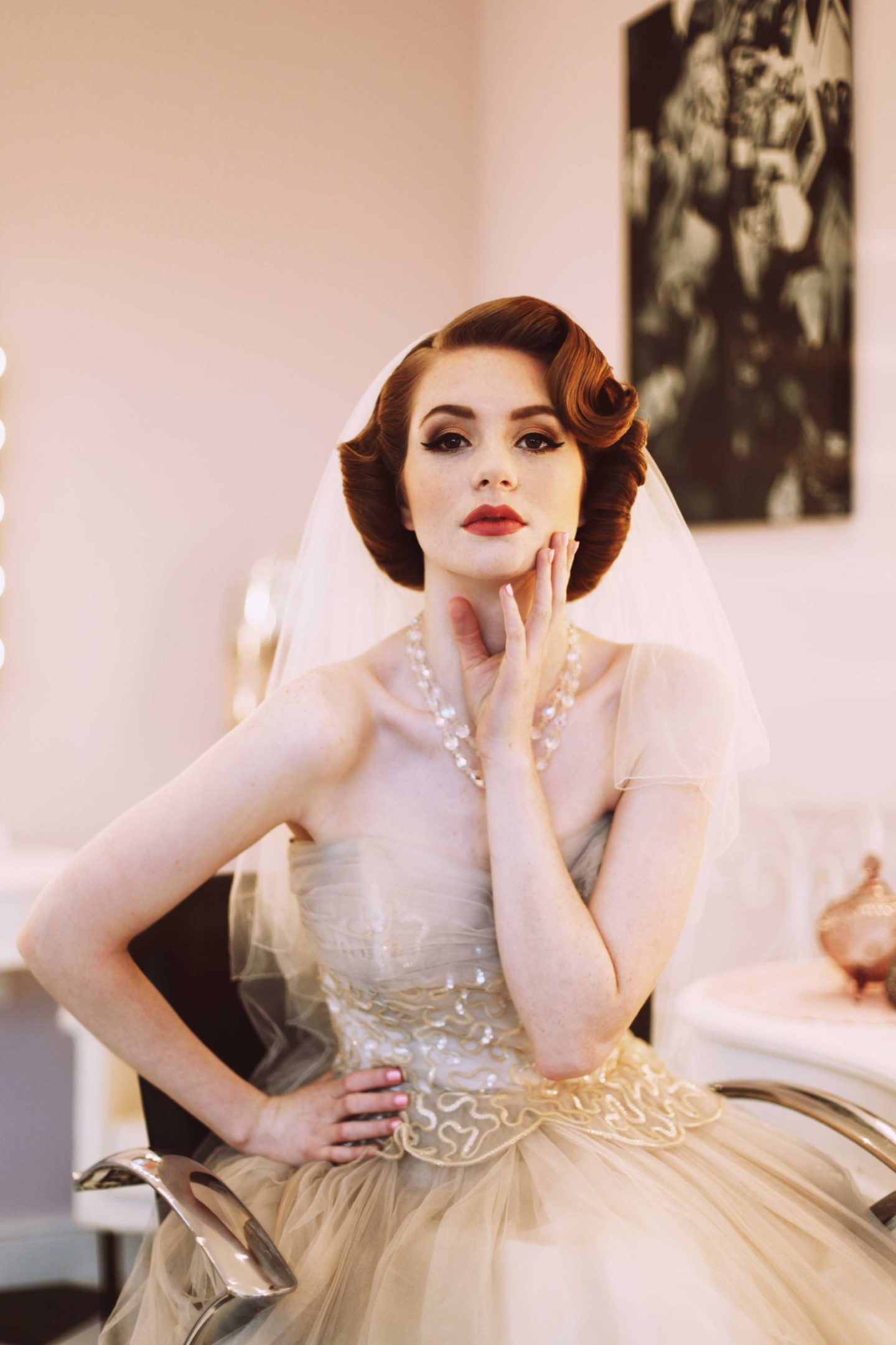 The 1950s was a great decade for vintage wedding dresses with most brides choosing to wear a traditional long dress in silk and lace with long sleeves, fitted waists and full skirts to show off their hourglass figures.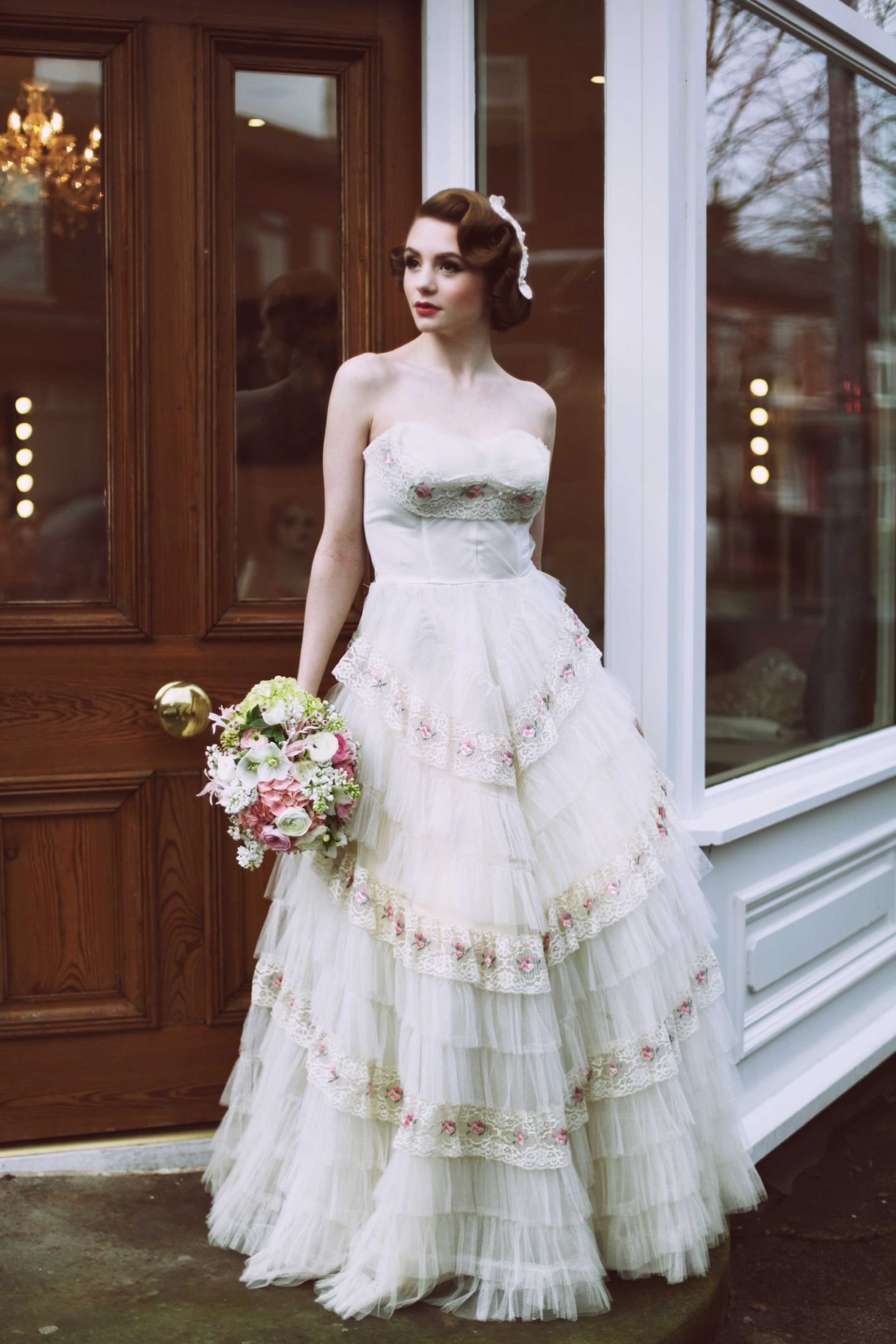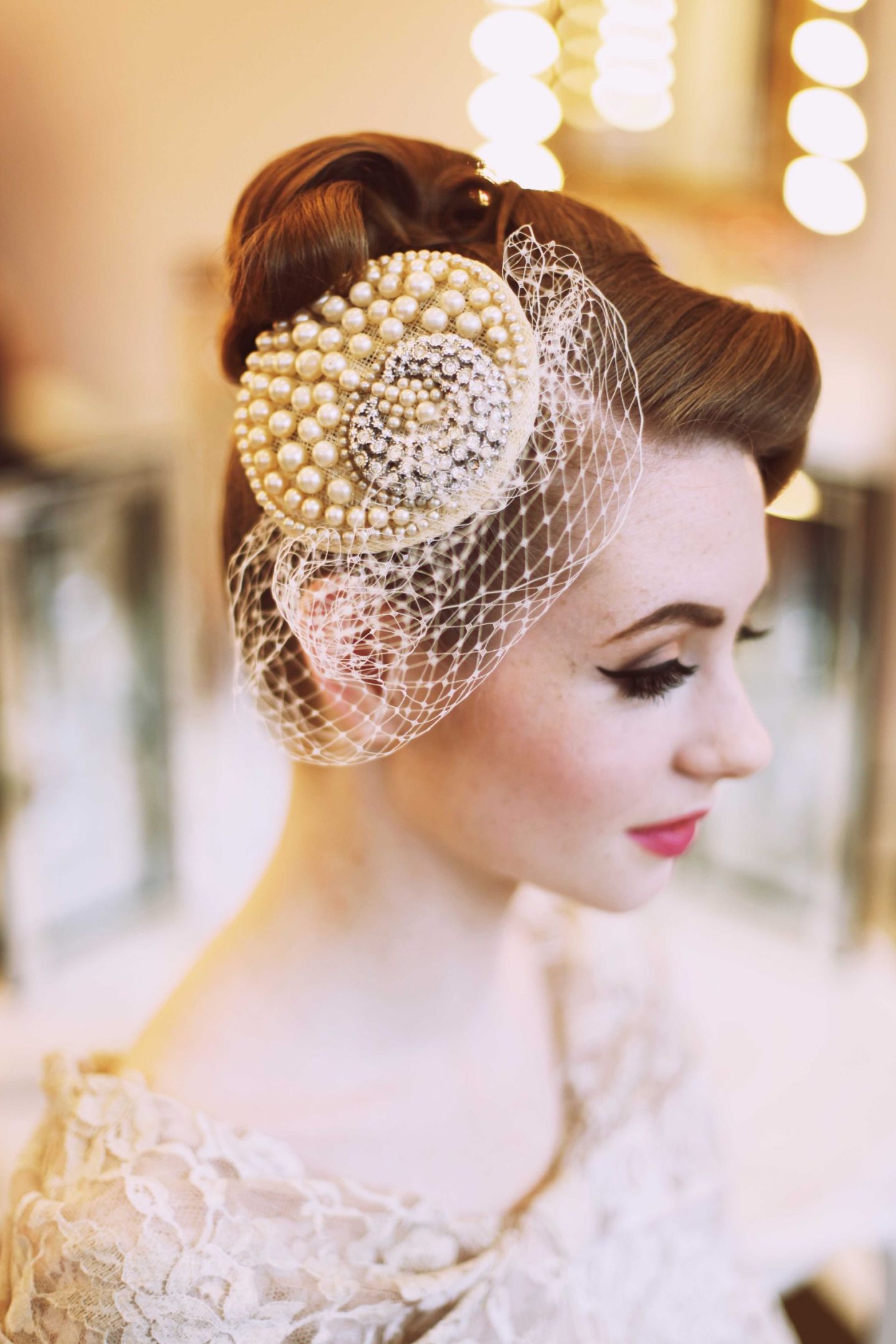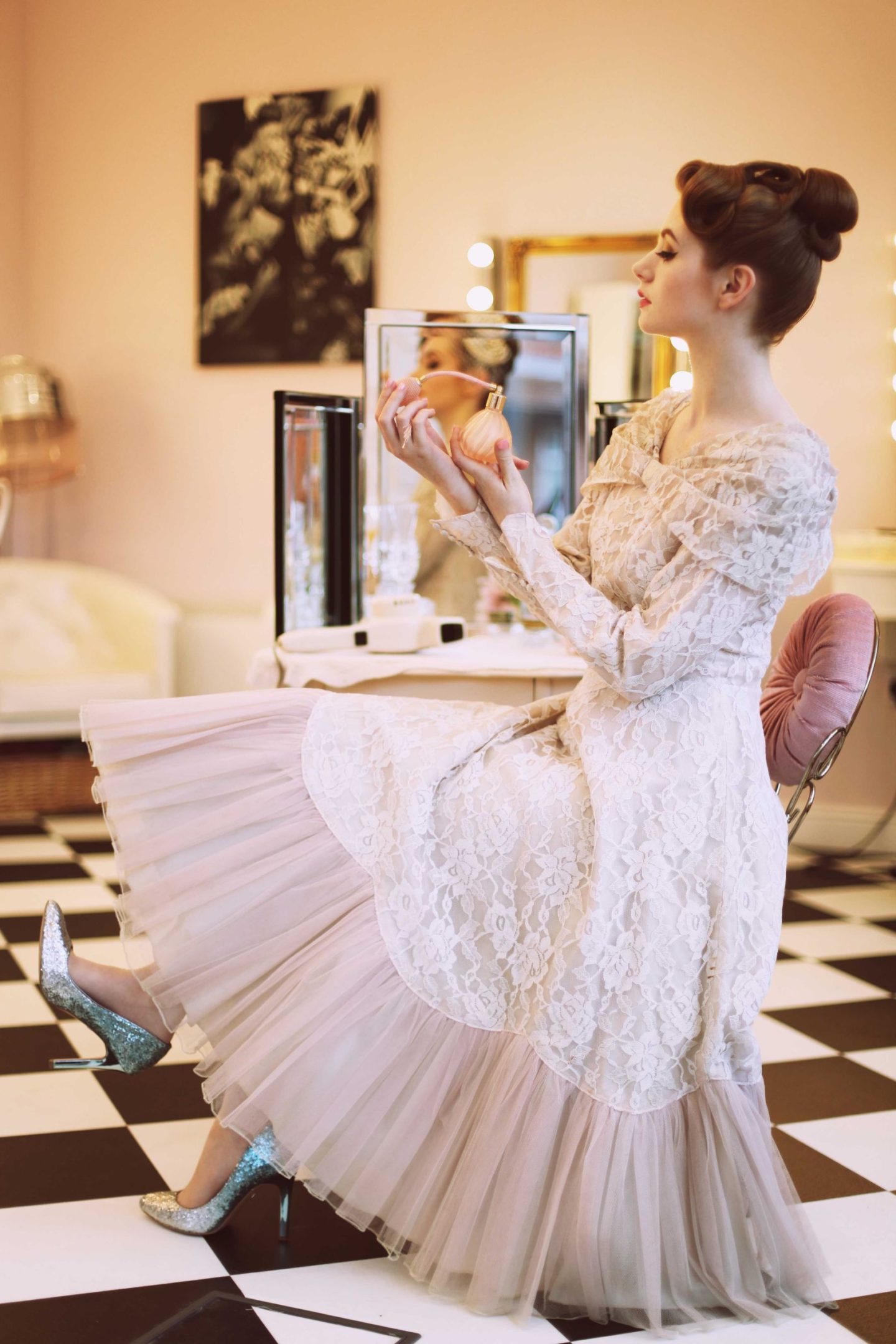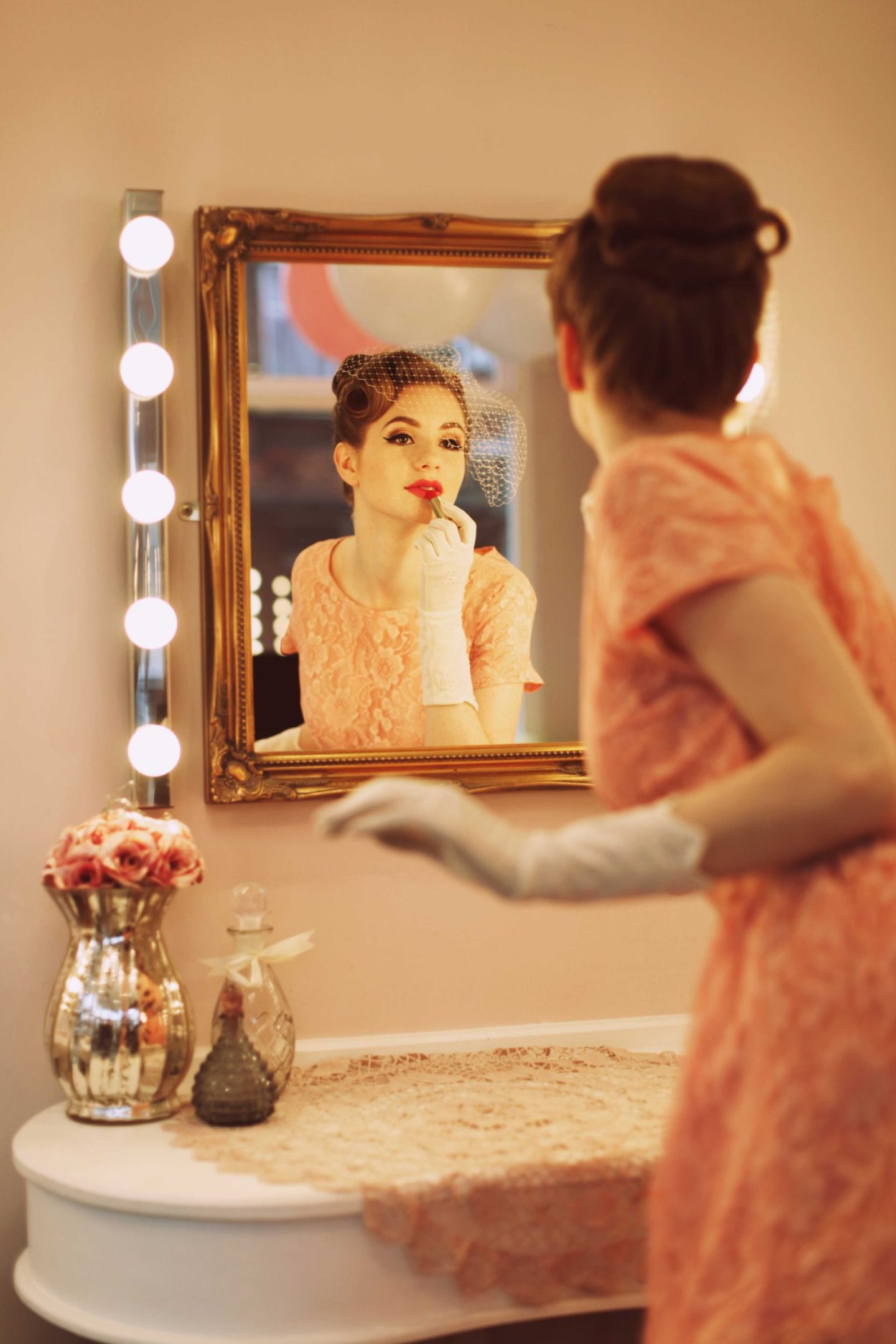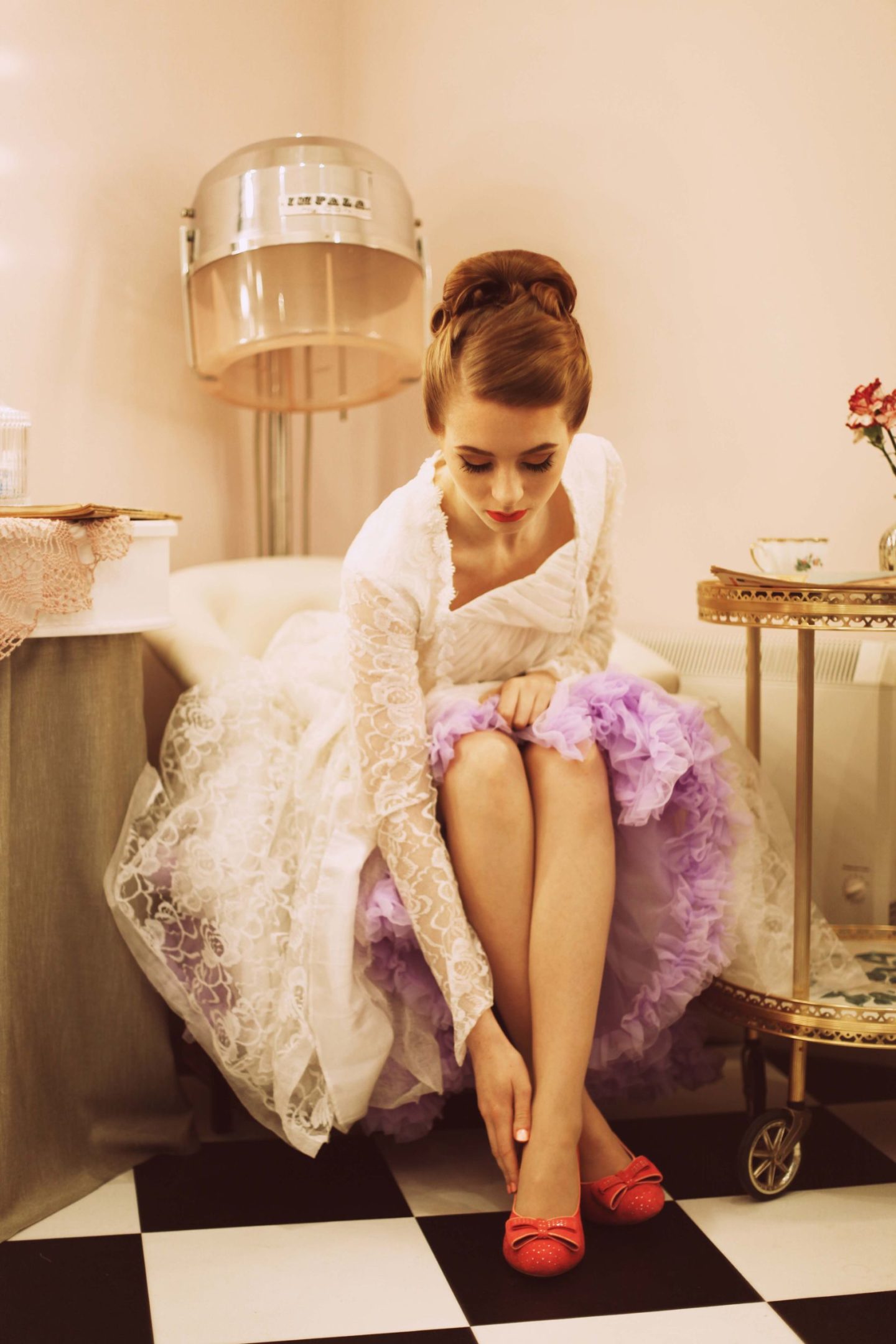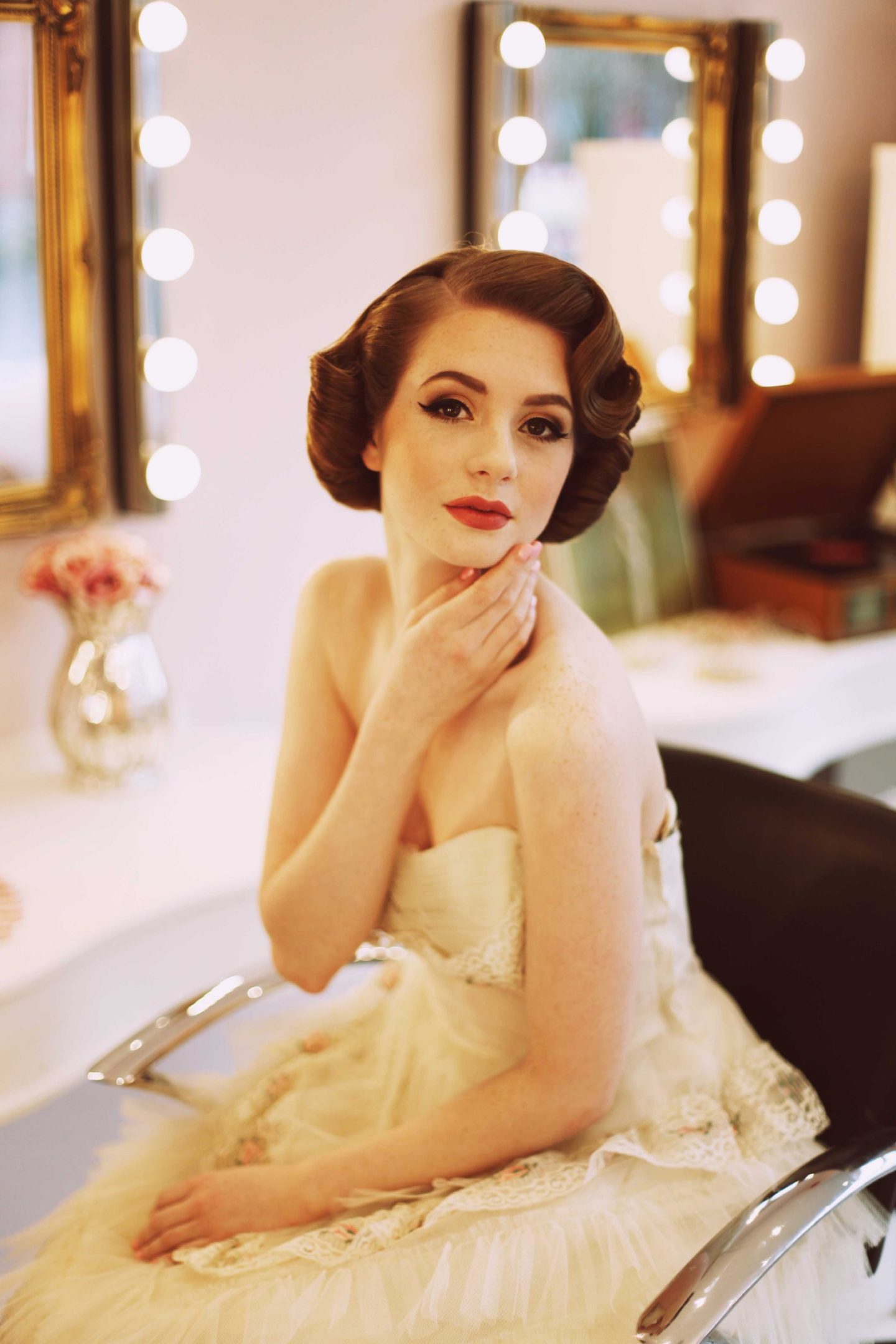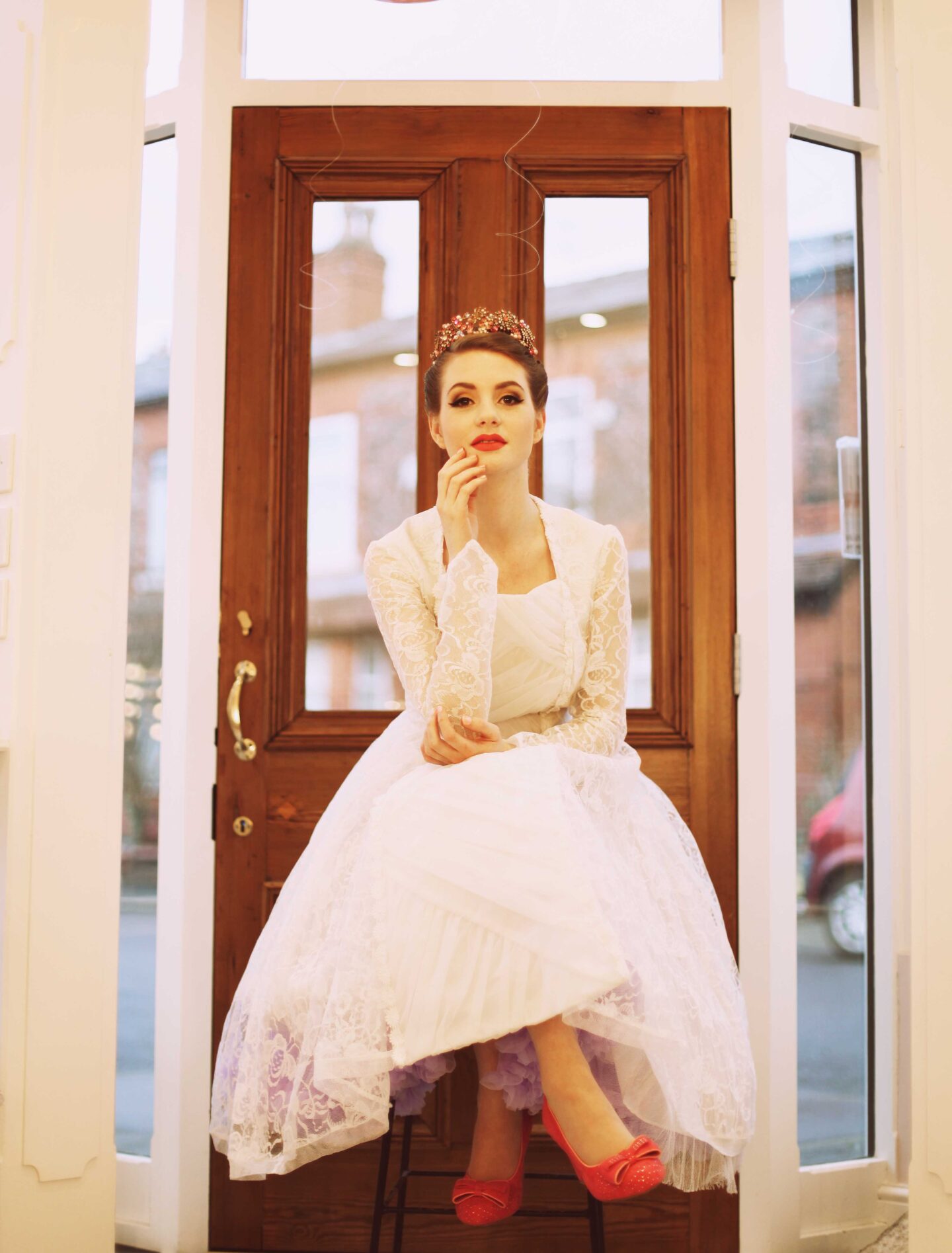 When we picture a 1950s vintage wedding now, it is often a shorter style in the classic fit and flare shape that springs to mind, however in reality very few brides chose this look. These tea lengths or ballerina gowns were influenced by Audrey Hepburn, but interestingly not from her own wedding. In the 1957 film Funny Face, she arrived on our screens wearing the perfect short wedding dress, designed by Givenchy, teamed up with a short full veil, short gloves and a nosegay of flowers.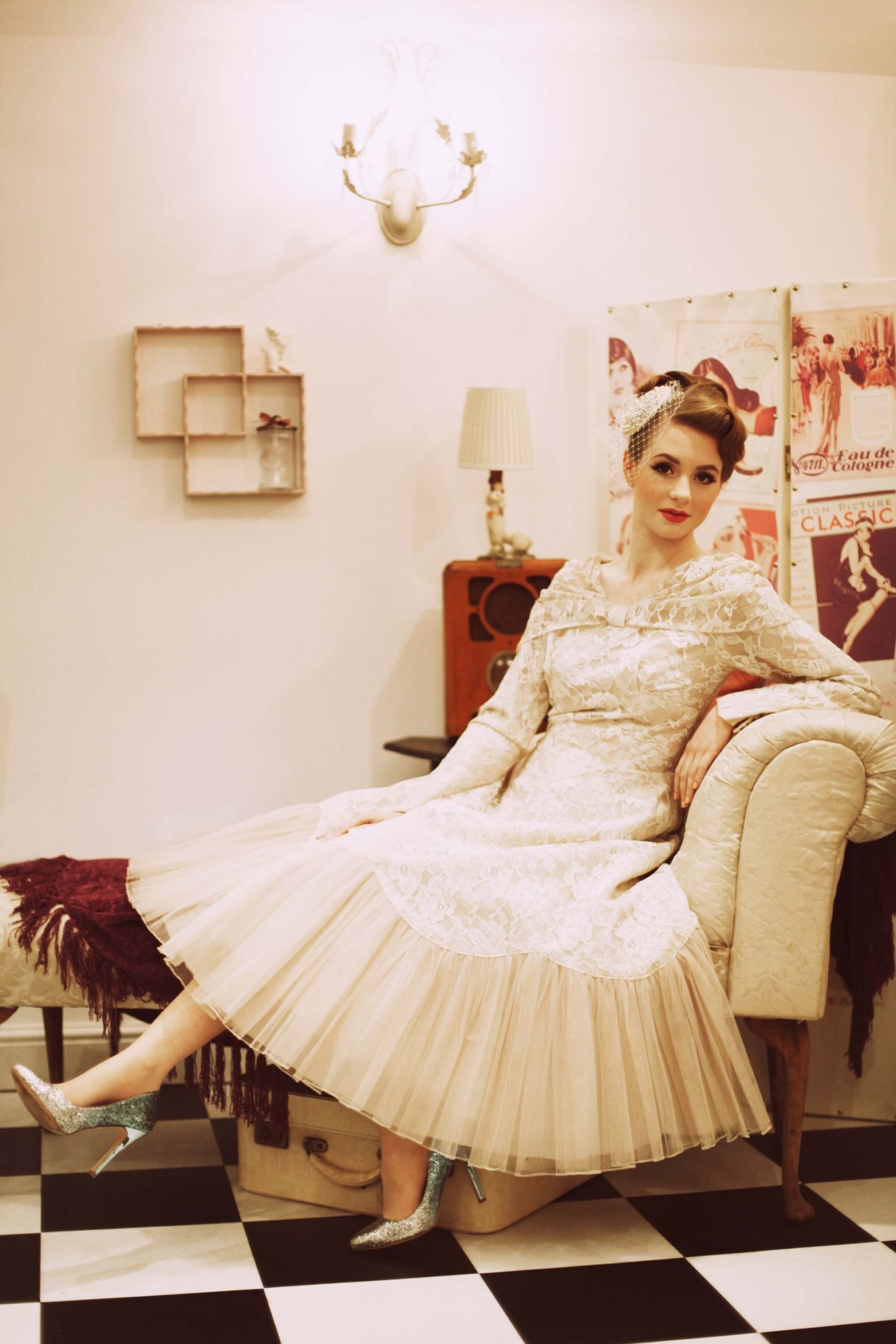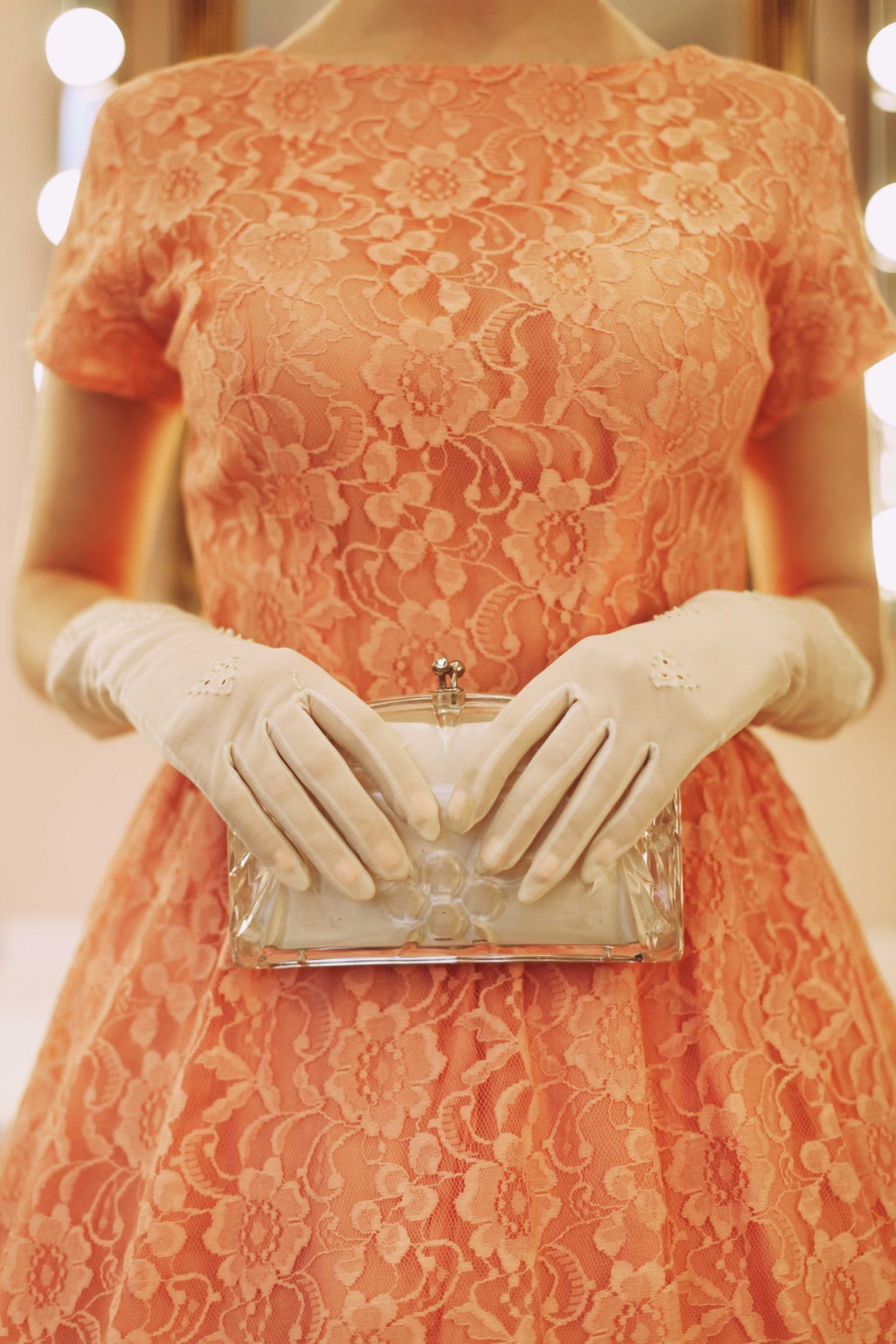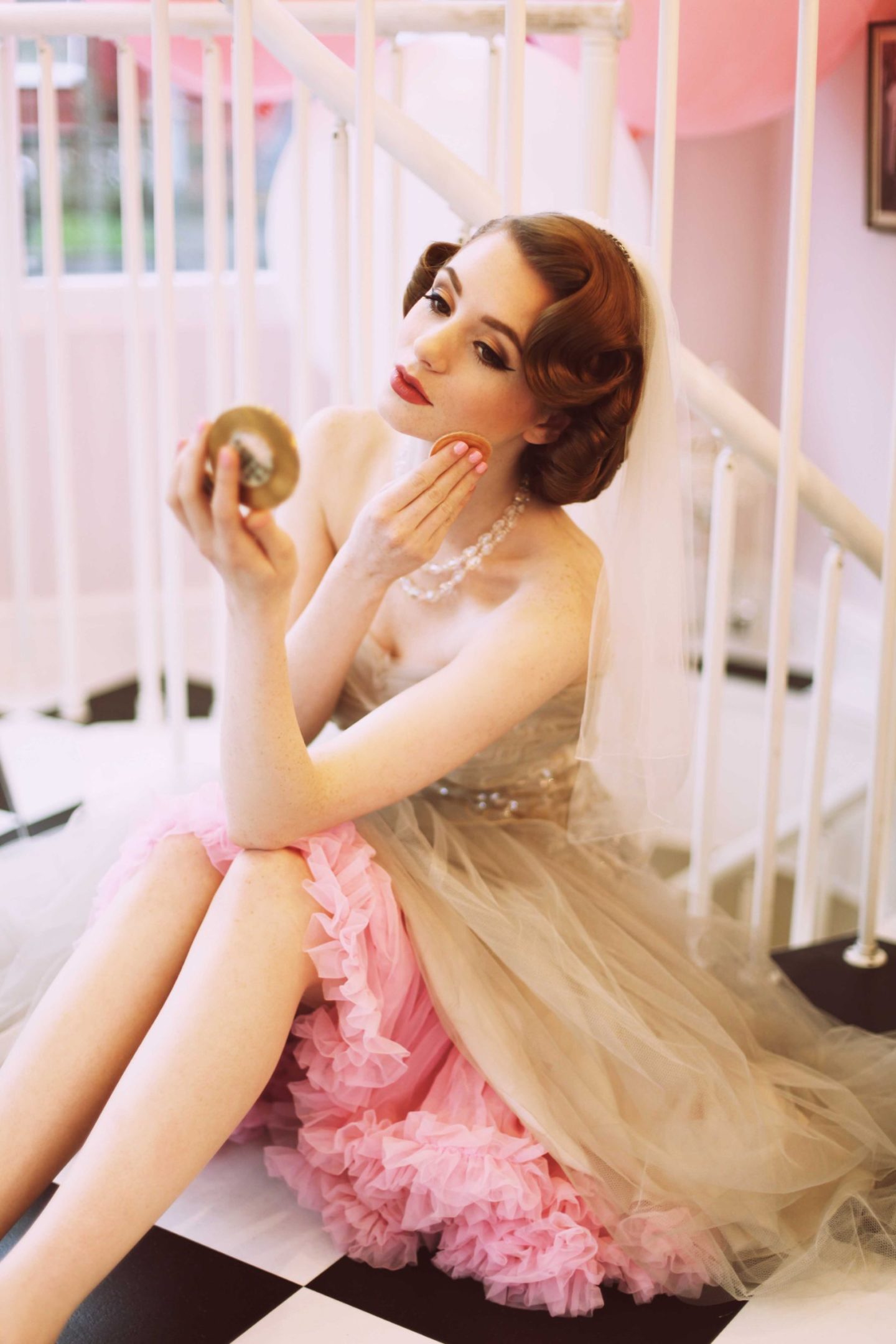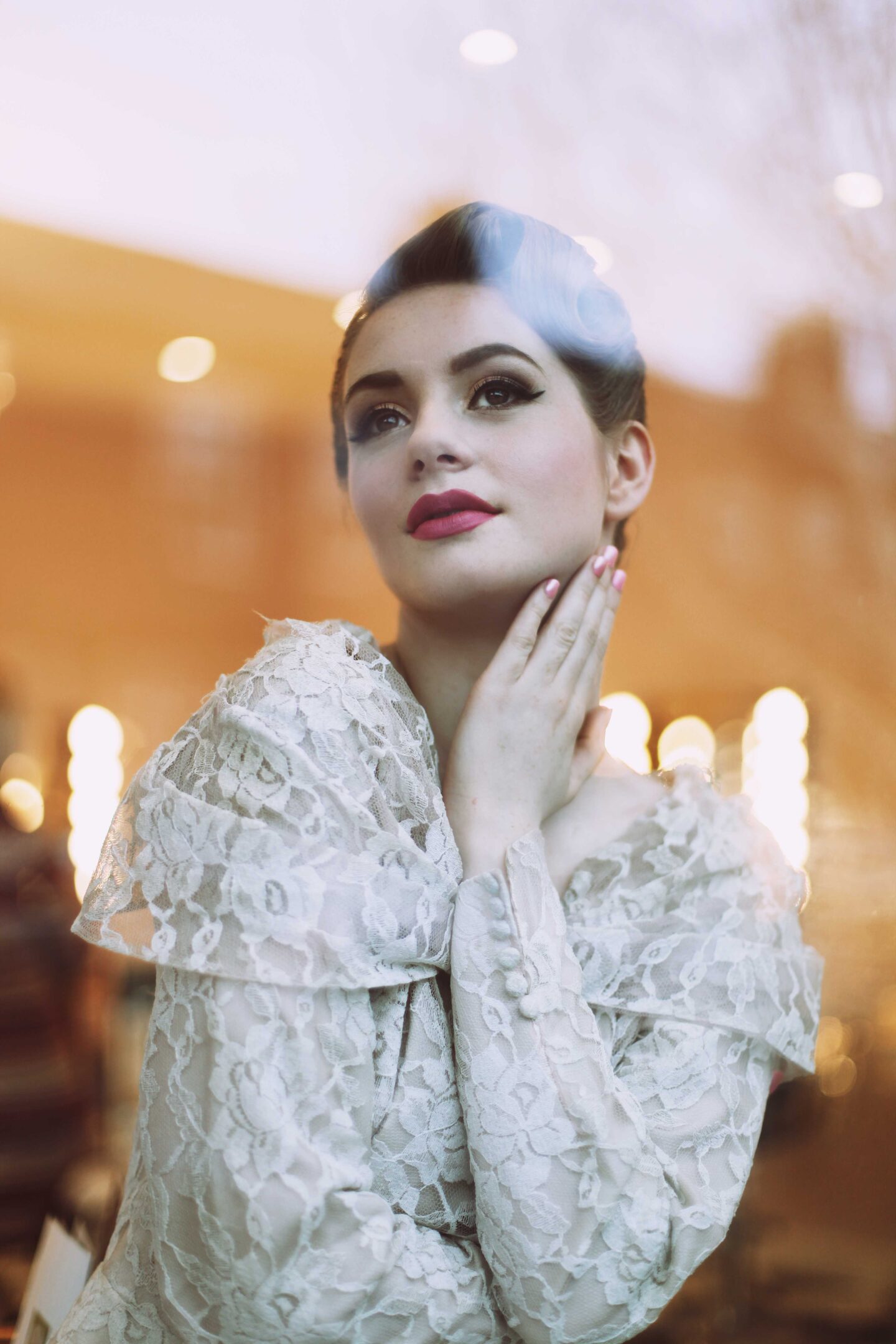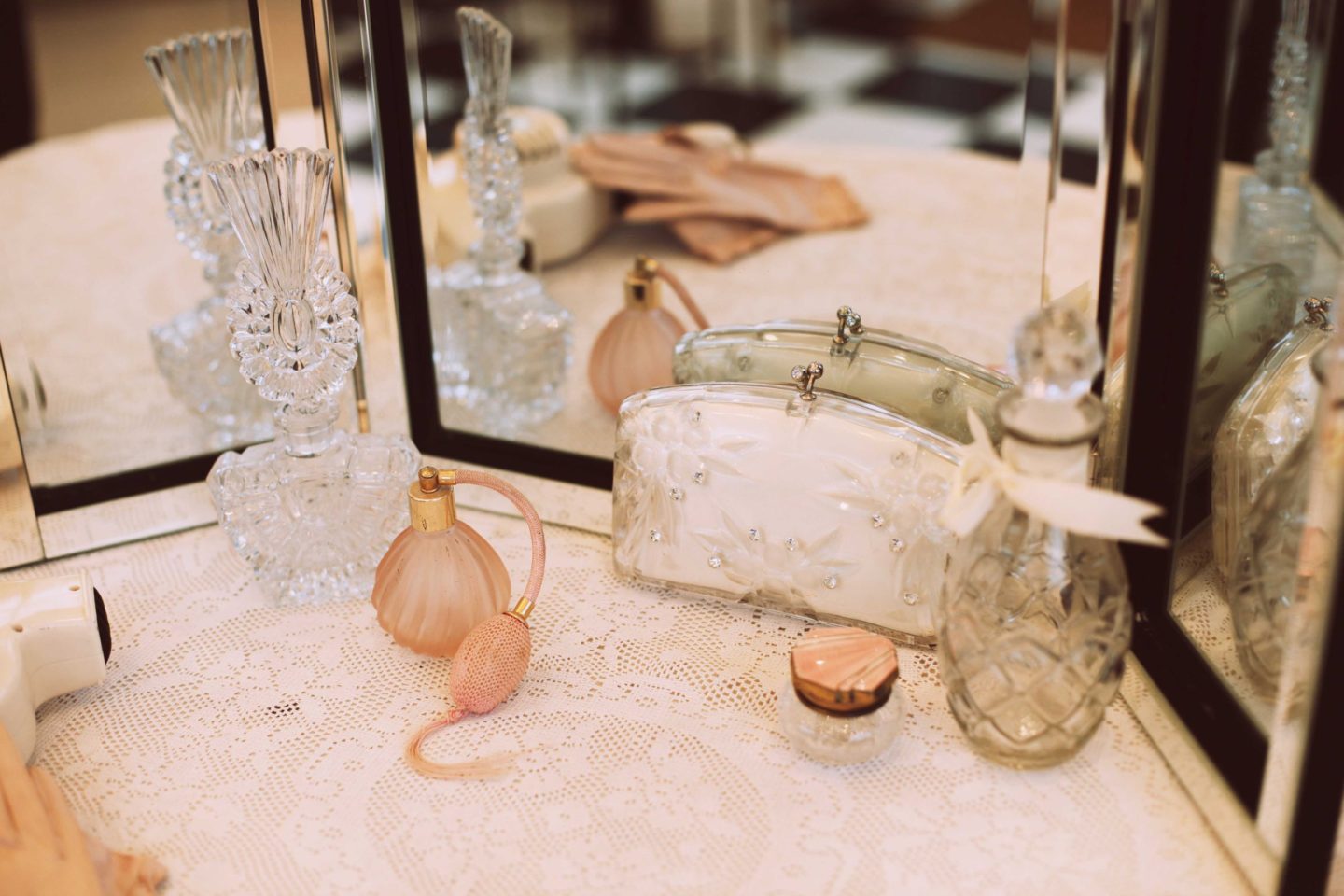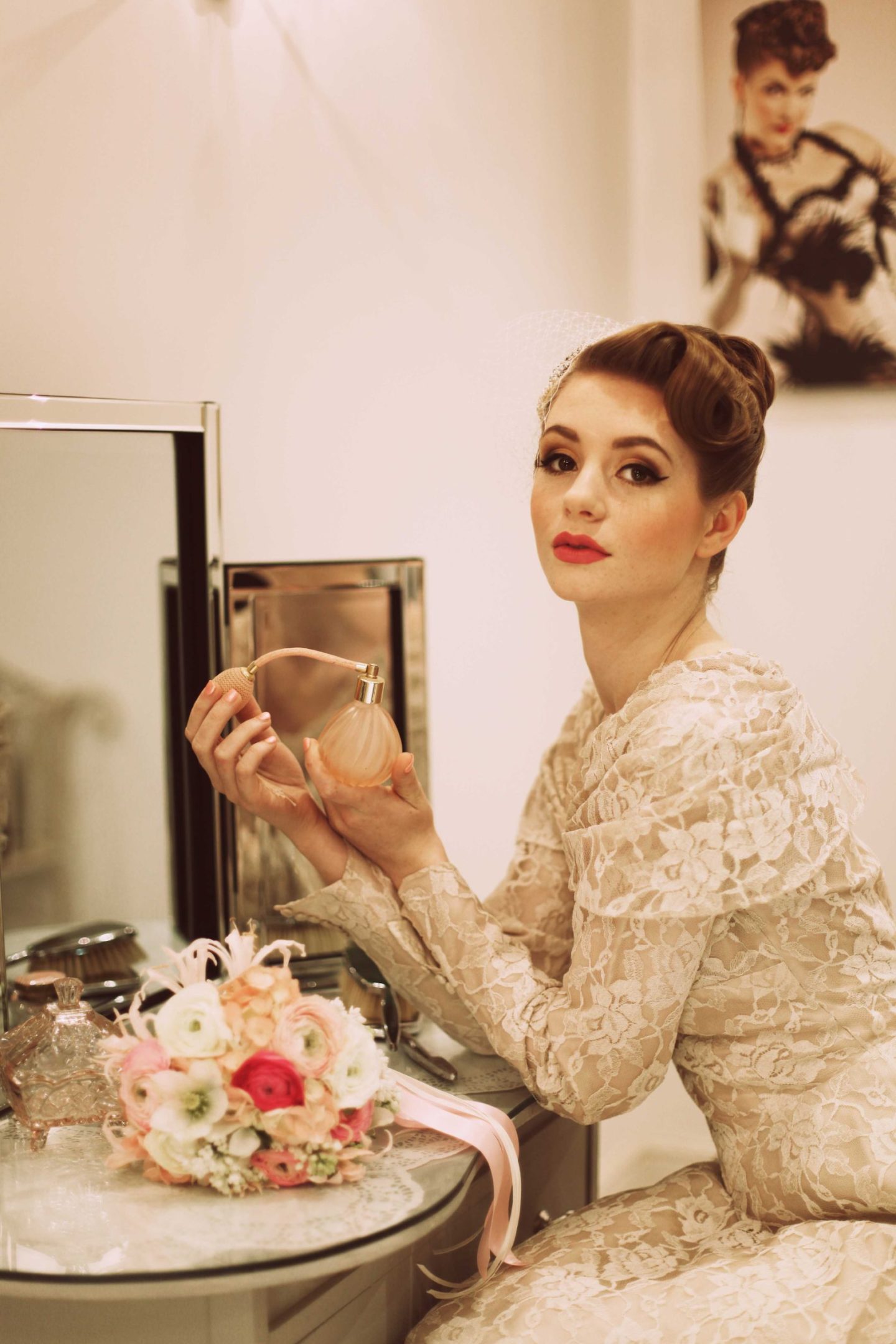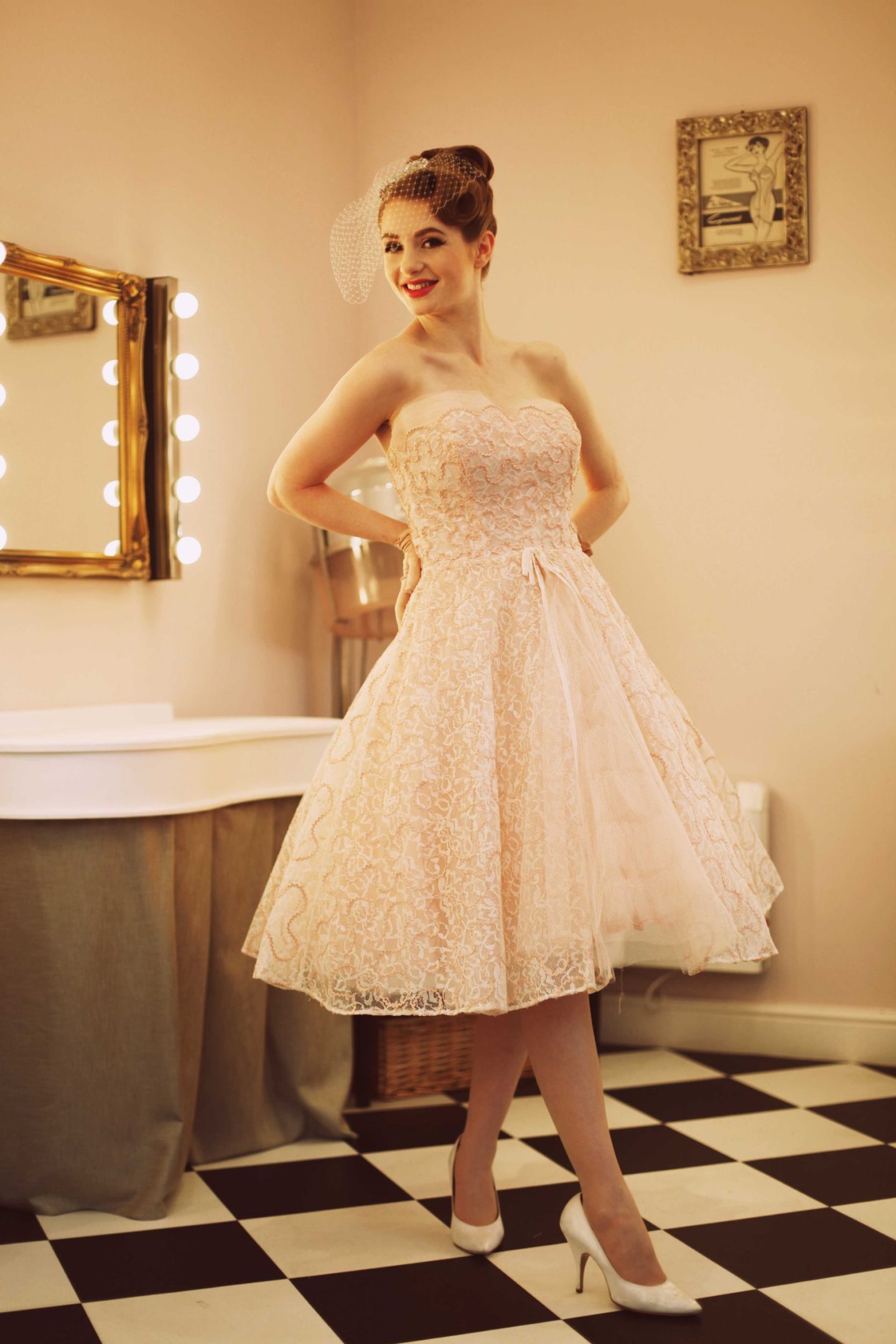 This look is so popular today with brides also choosing vintage prom dresses in pastel colours to wear on their wedding day. Go frothy and pink to create a classic movie style look with full petticoats in contrasting colours and shoes that make you stop and stare!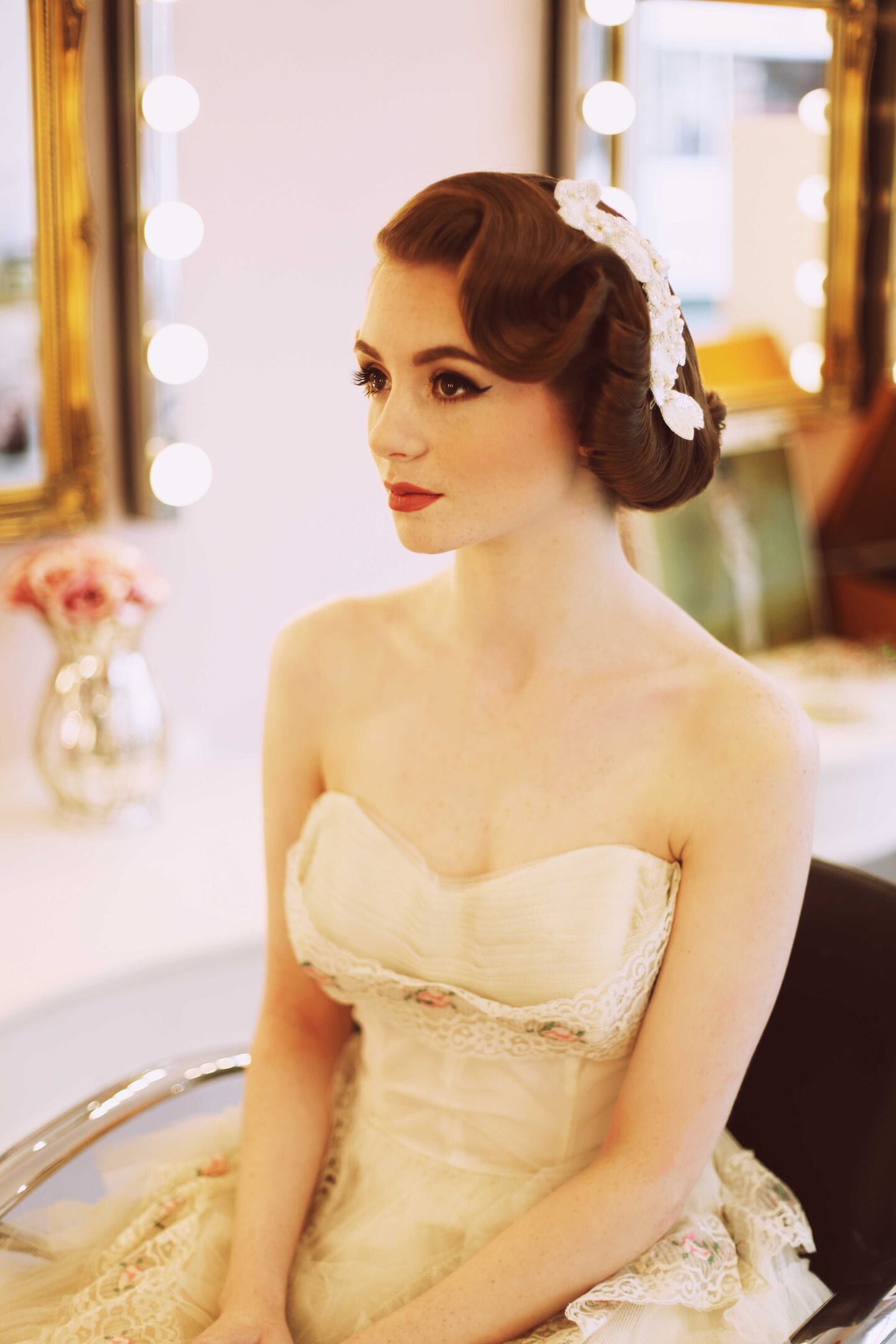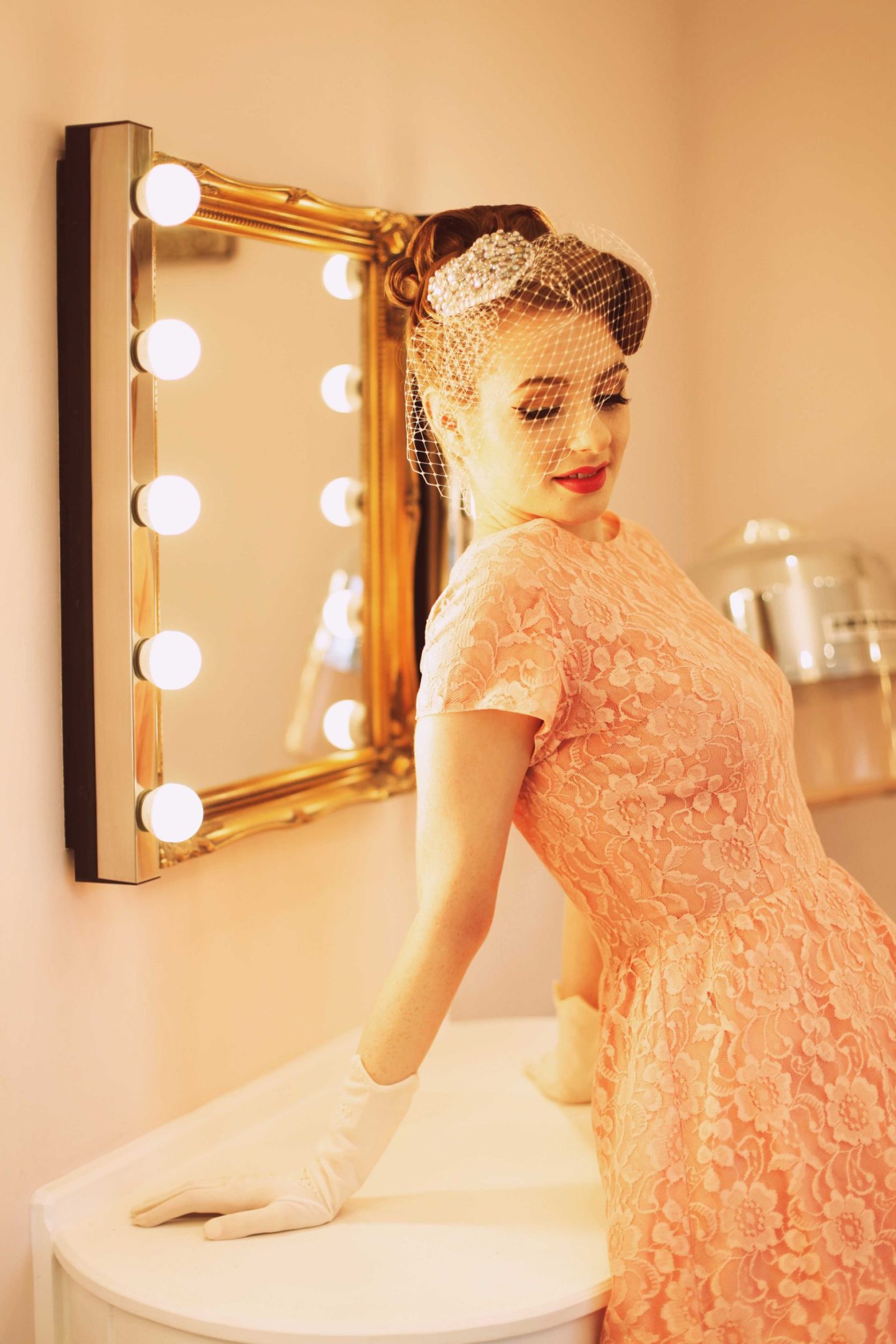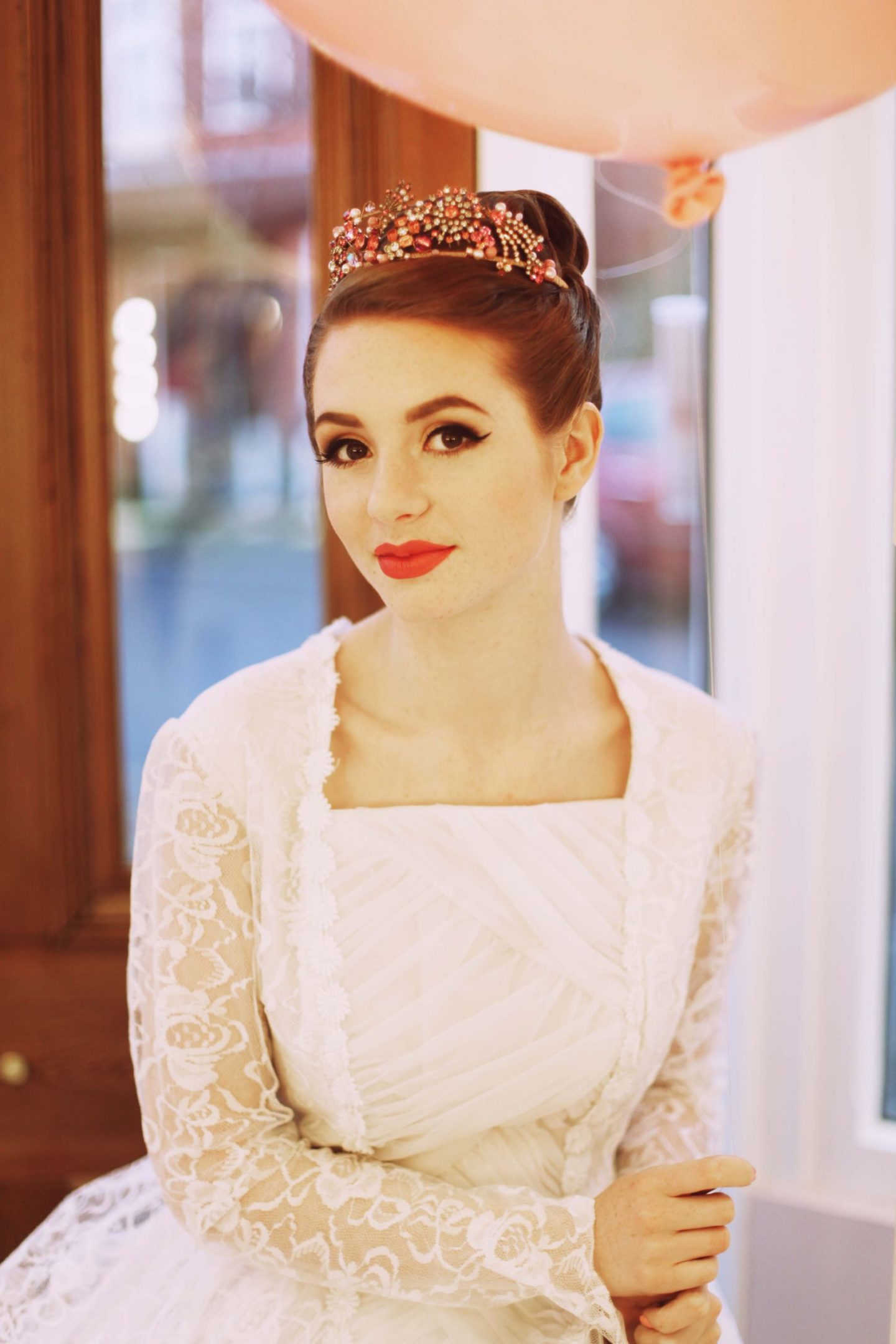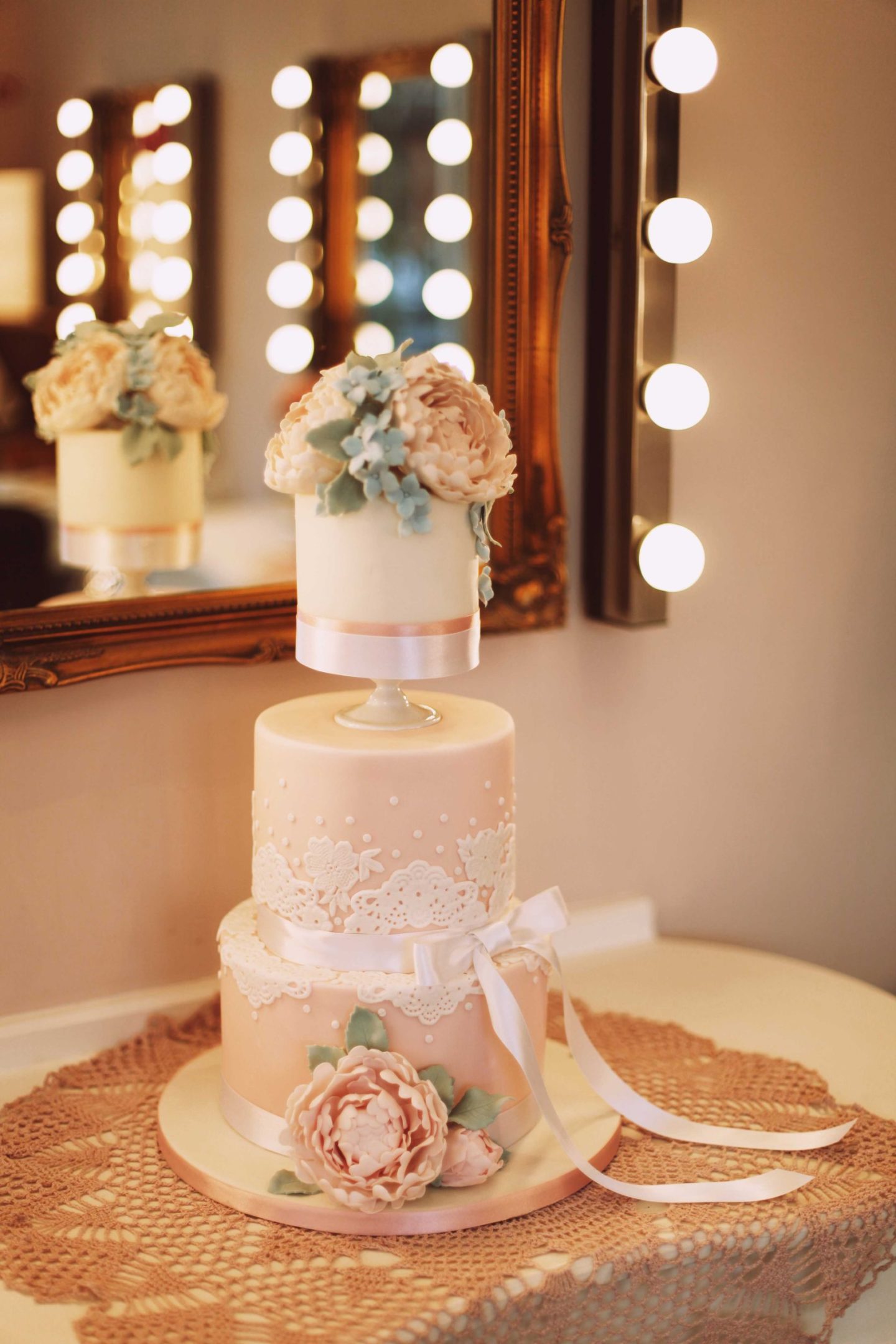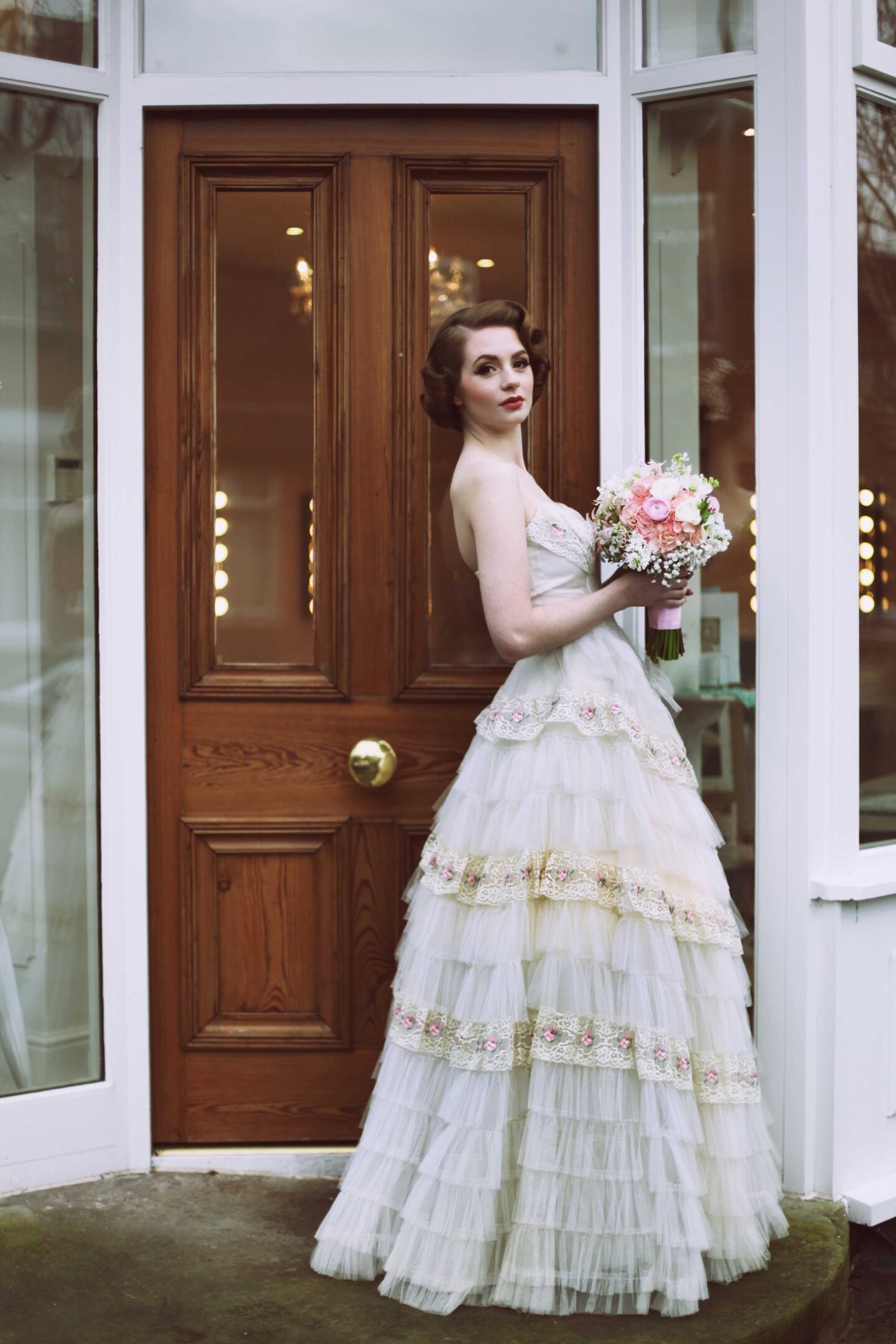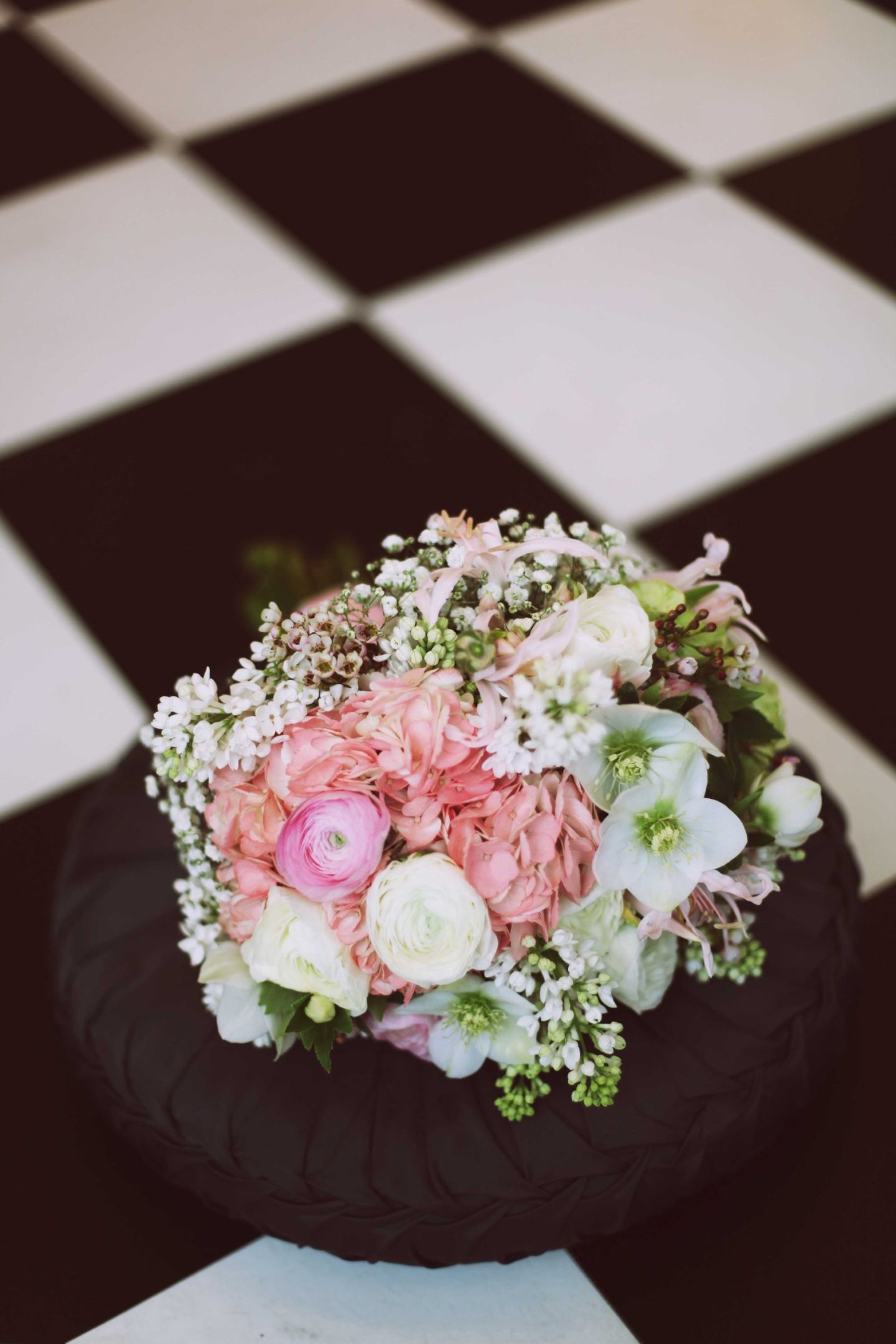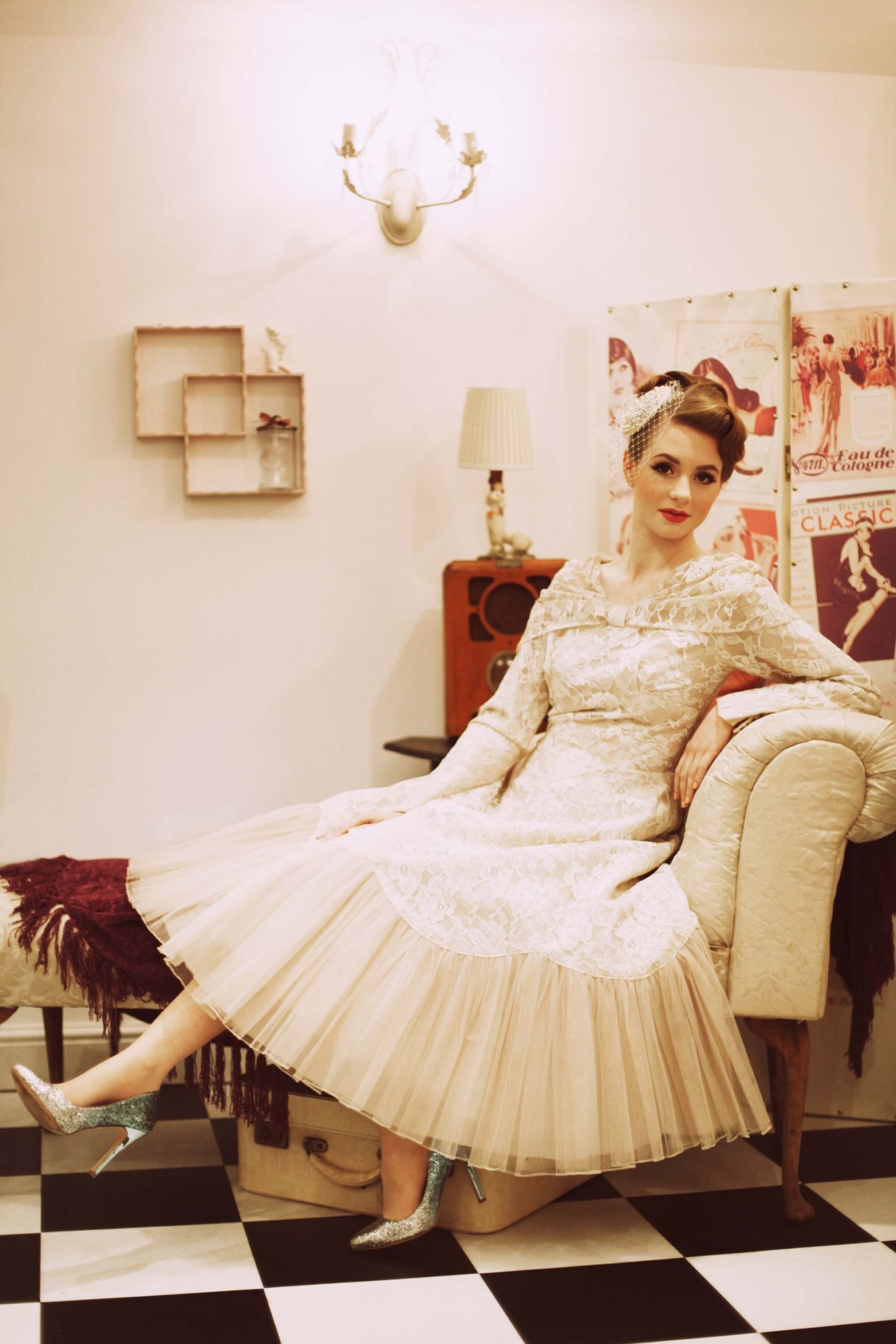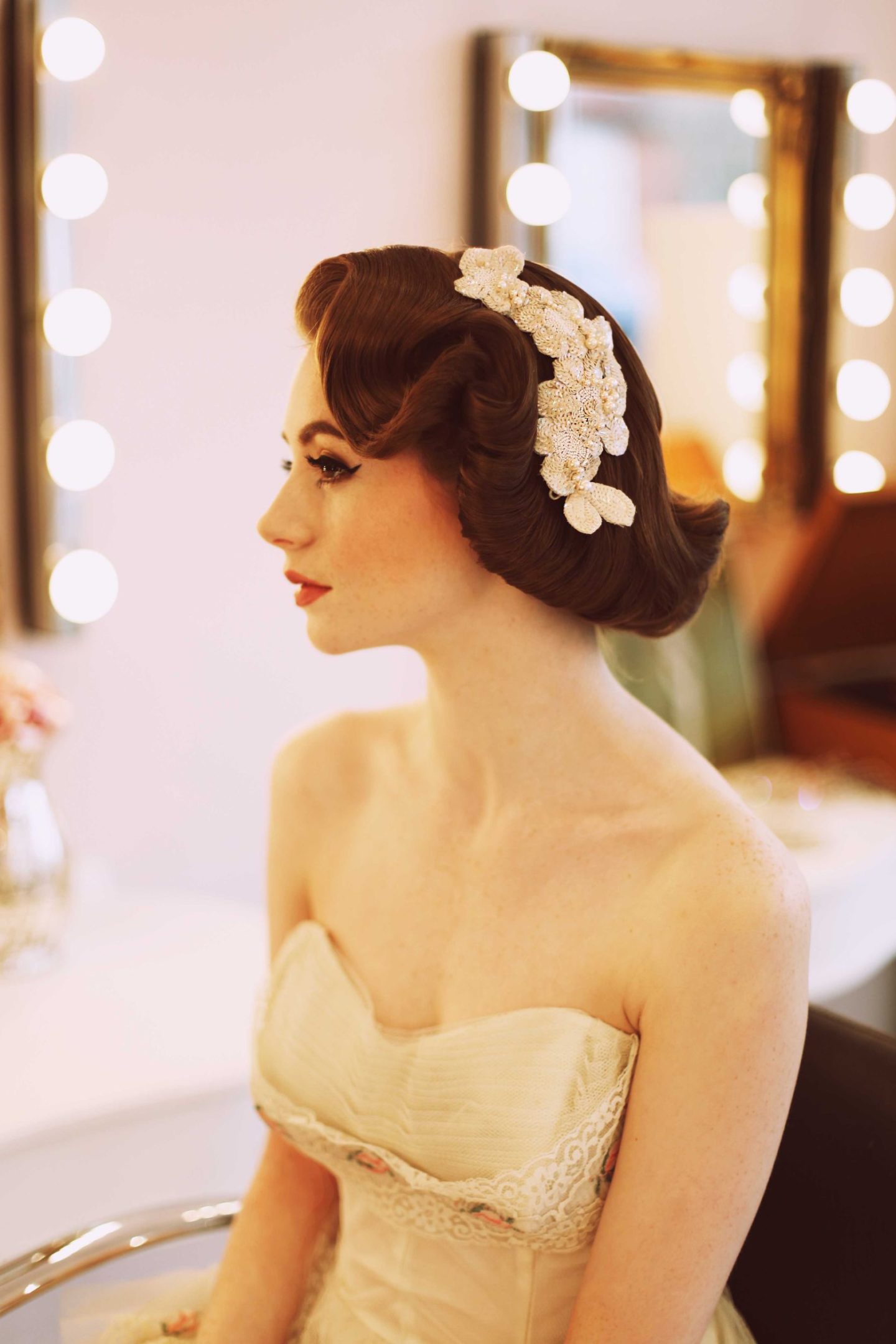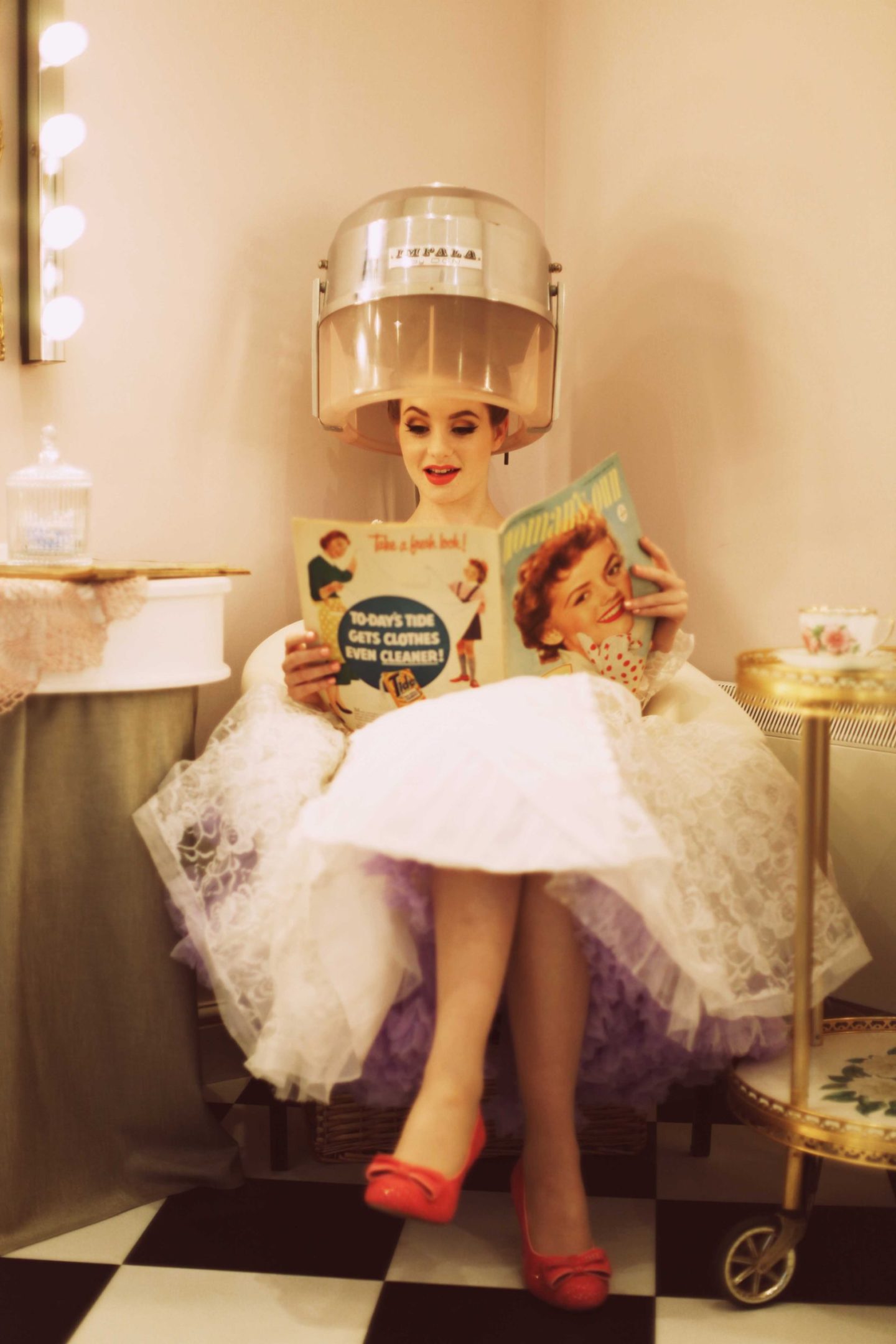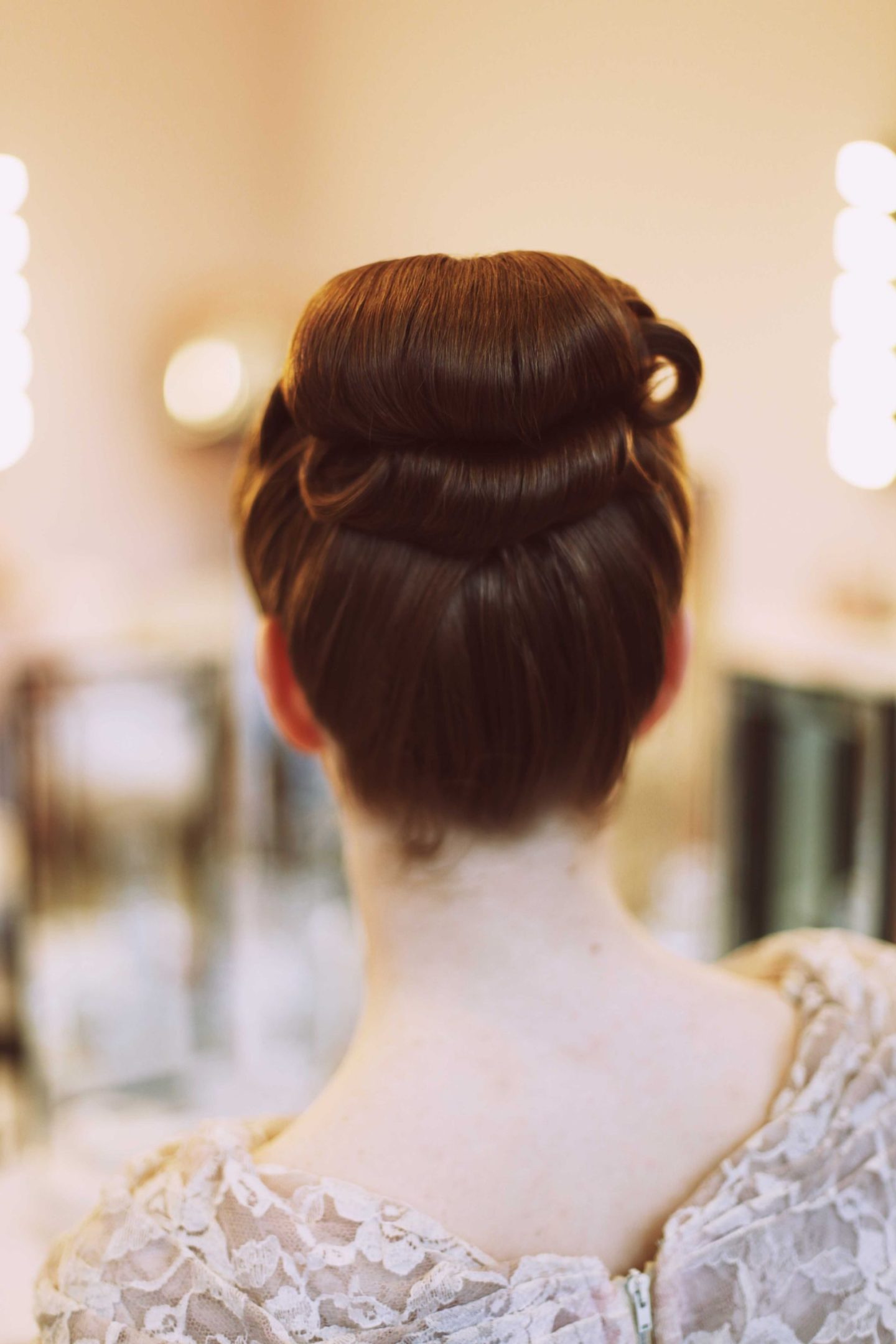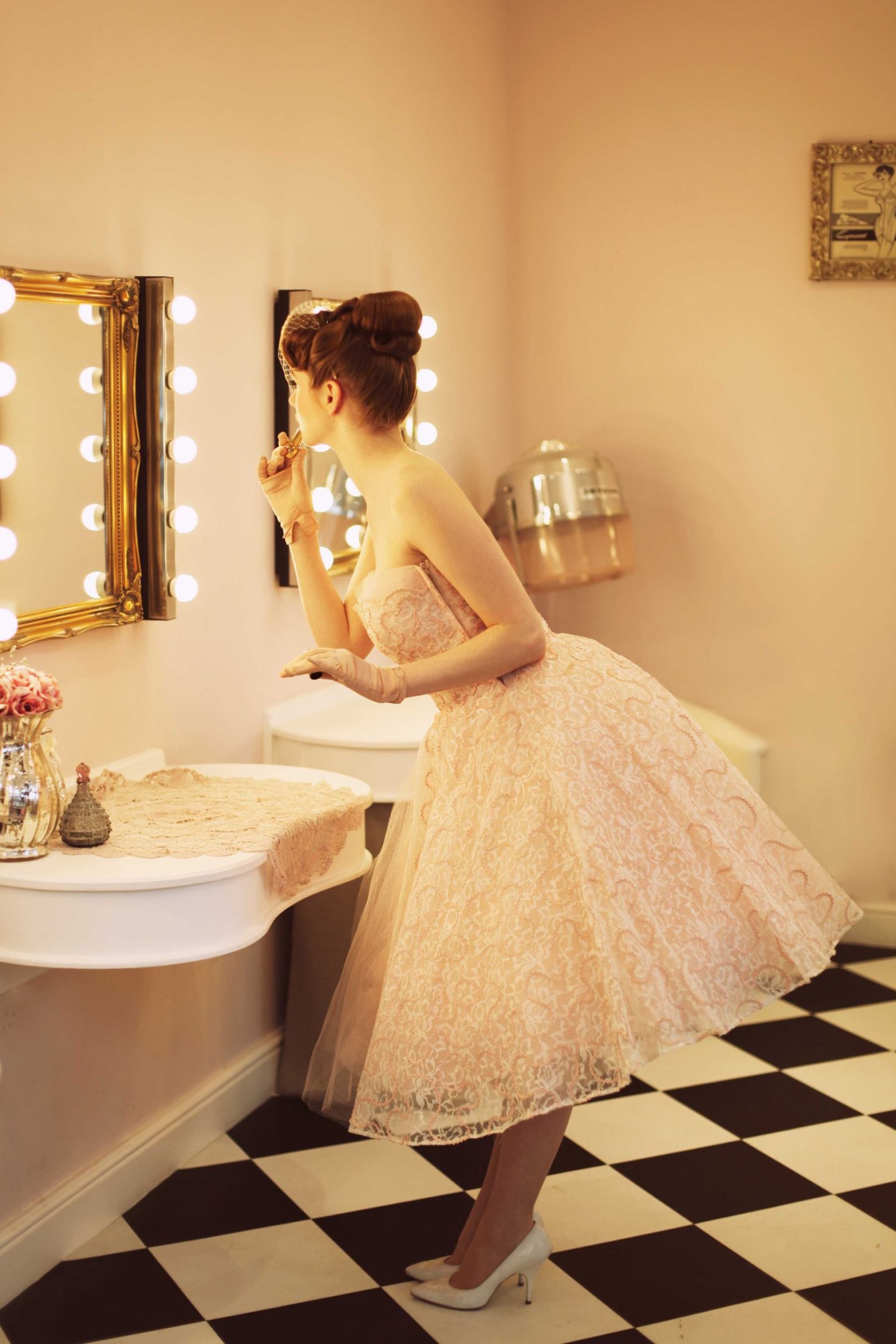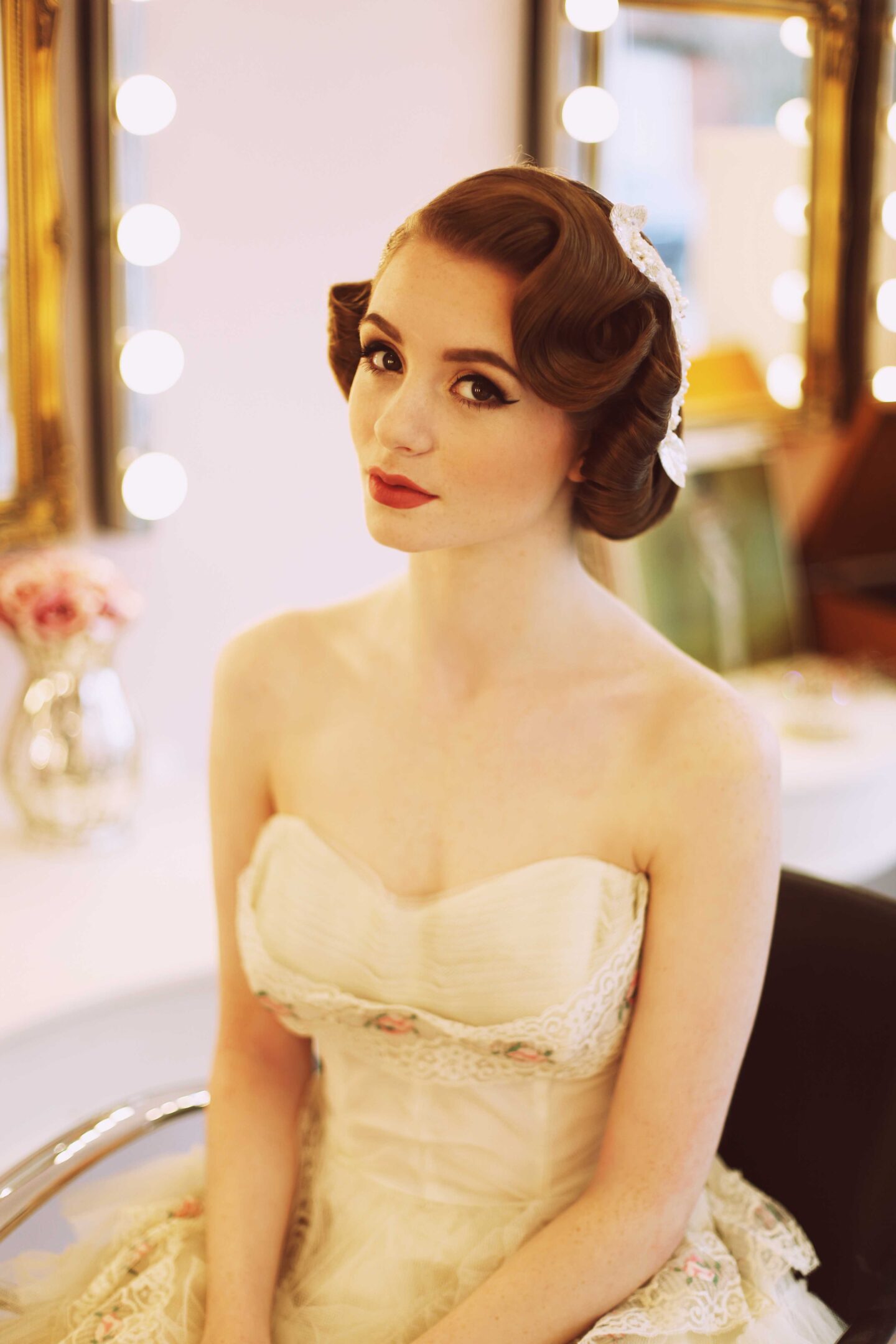 The Team – Vintage Wedding Dresses; 5 Bridal Looks For Your 1950's Wedding
Photography: Nina Pang
Styling Magpie Wedding / Dresses Days of Grace, Bijou and Vintage, Agnes Walker, Hopelessly Devoted Vintage Bridal / Model Zanthy Rose / Hair and makeup Bethany Jane Davies from the Vintage Beauty Parlour / Location: The Vintage Beauty Parlour / Veil and Headpieces: Rock n Roll Bride for Crown and Glory and Days of Grace / Petticoat Doris Designs / Shoes Miss L Fire / Bouquet Diddibox Flowers / Cake Pink Cocoa / Balloons: Soft Touch Events / Handbags and Jewellery: Magpie Wedding
IF YOU LOVED THESE VINTAGE WEDDING DRESSES PIN THEM!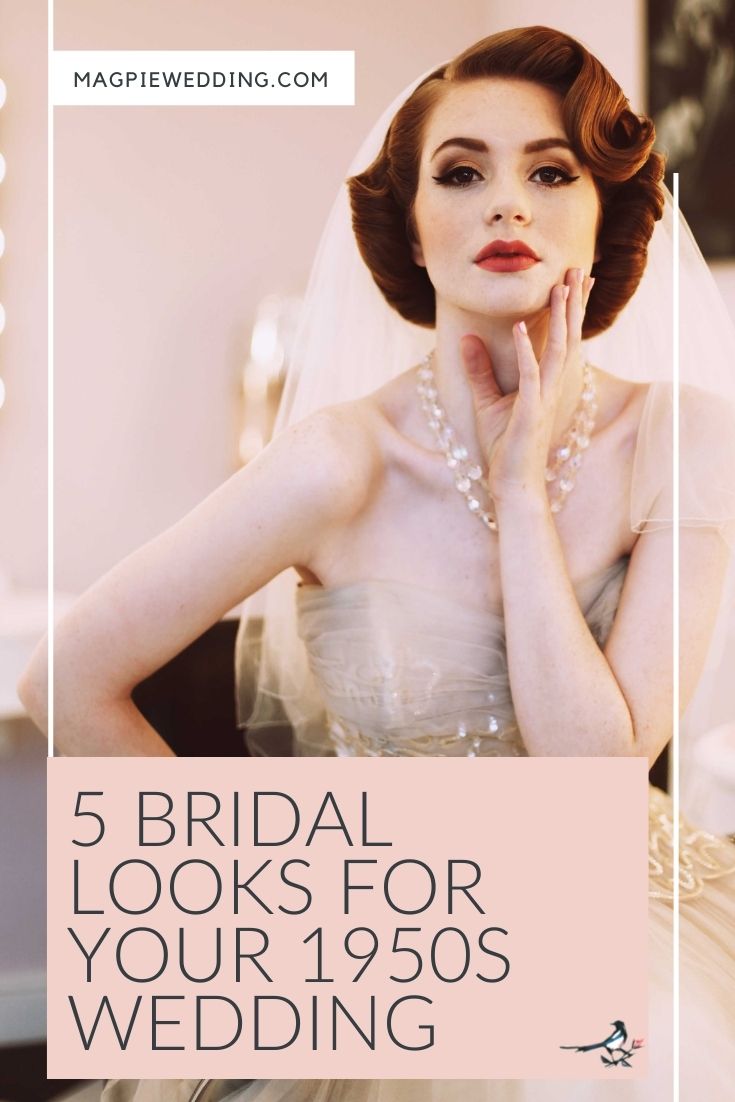 If you loved these looks you may also like;
Choosing bridal accessories – vintage inspiration for modern brides
6 steps to choosing your vintage wedding dress
Our Favourite UK Vintage/Pre-Loved Ethical Wedding Dress Shops