With so many couples choosing a colour palette of cream and pastels for their big day, it is always a refreshing change to see a riot of colour in the wedding decorations and flowers. Think Frida Kahlo inspired colour; Mexican hues of amber, green and red with huge bright blooms everywhere.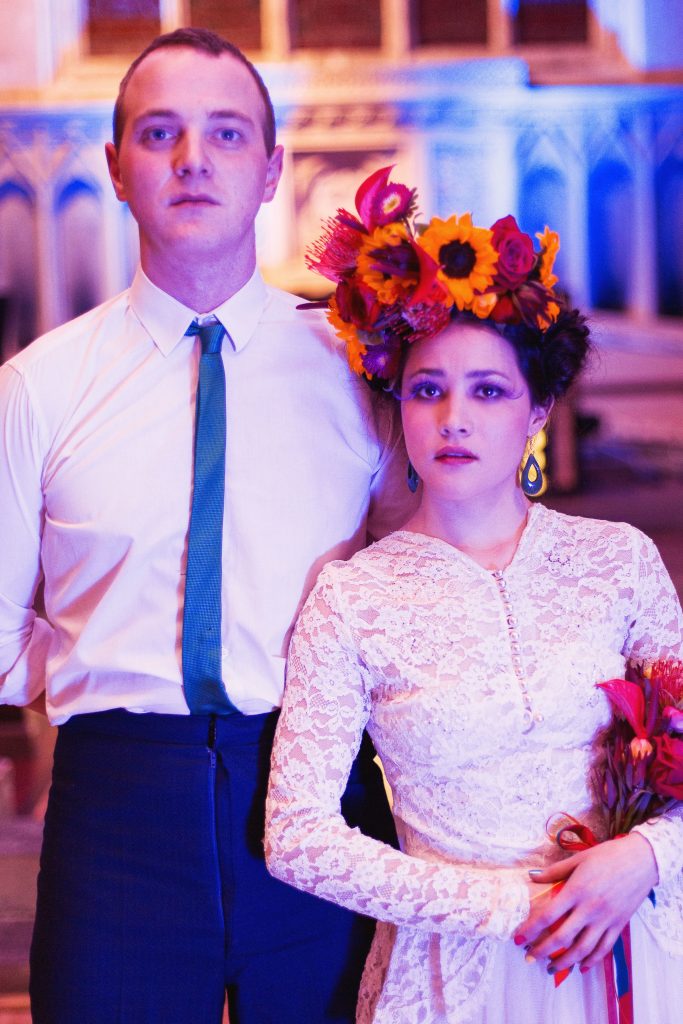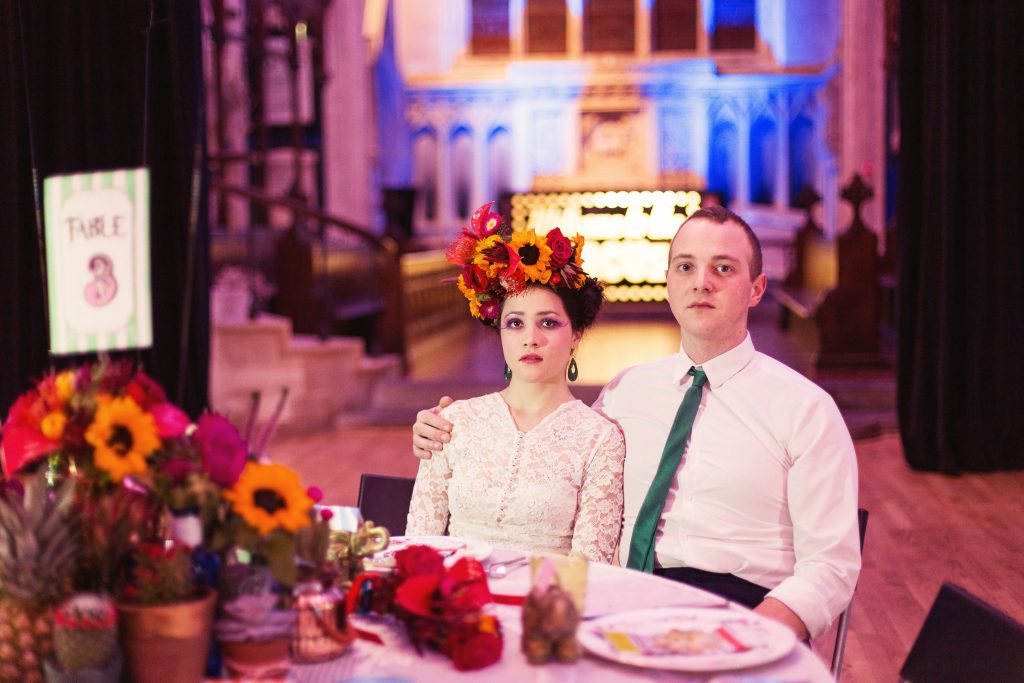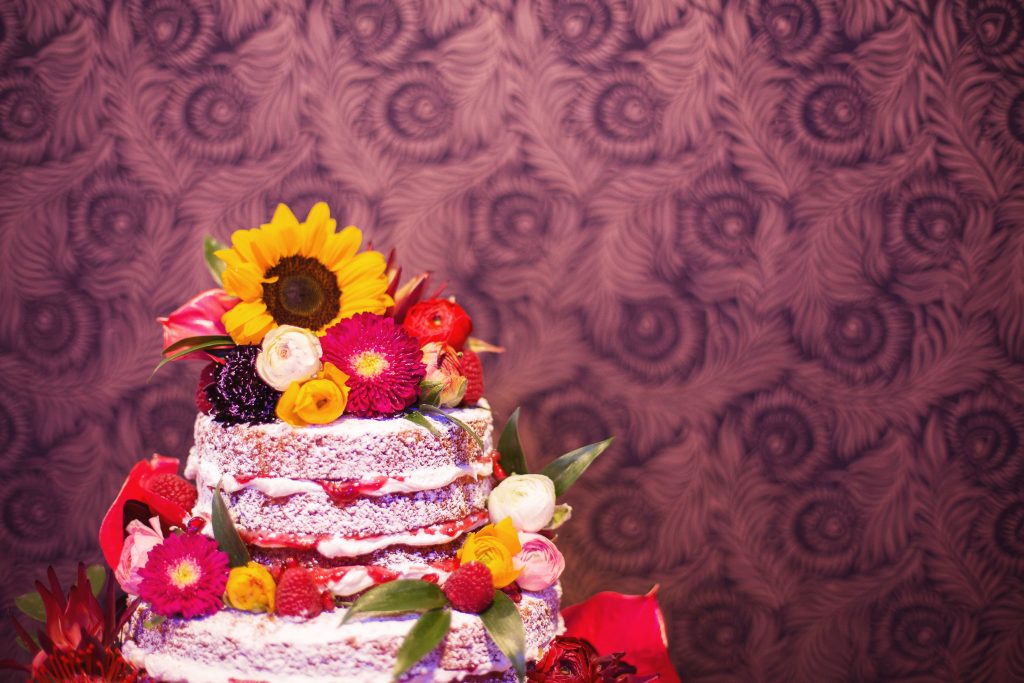 Frida Kahlo was a Mexican painter in the early 20th century, who focused mainly on self portraits. Her style evoked a simple folk art feel, but it was her depiction of the female form that revealed her inner emotions and pain that is admired by women the world over. And all vintage fans, love her oversized floral headpieces!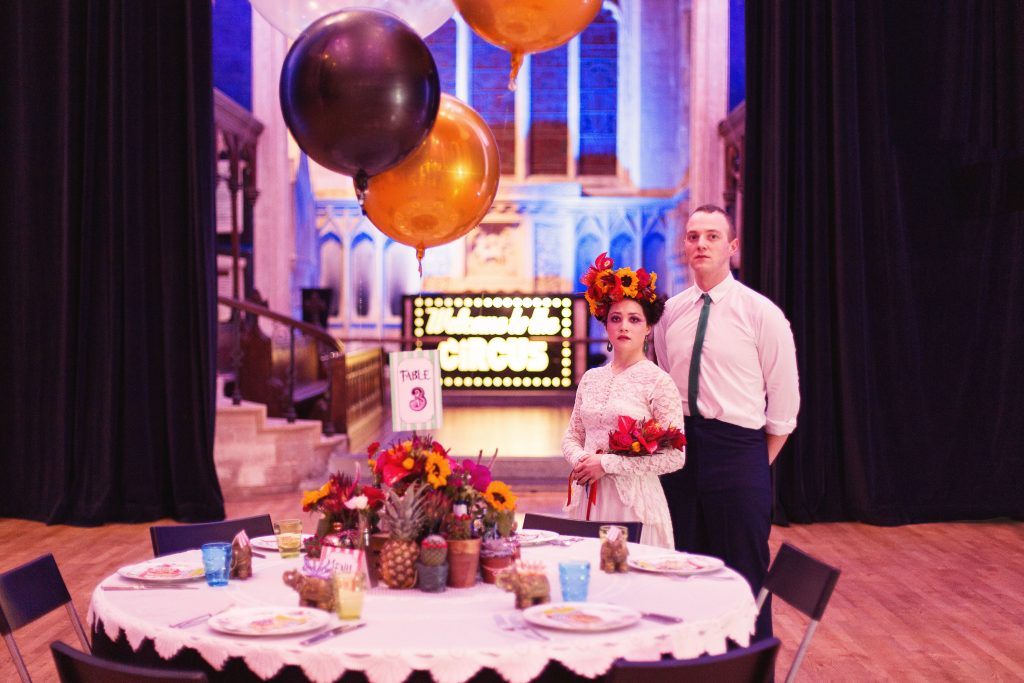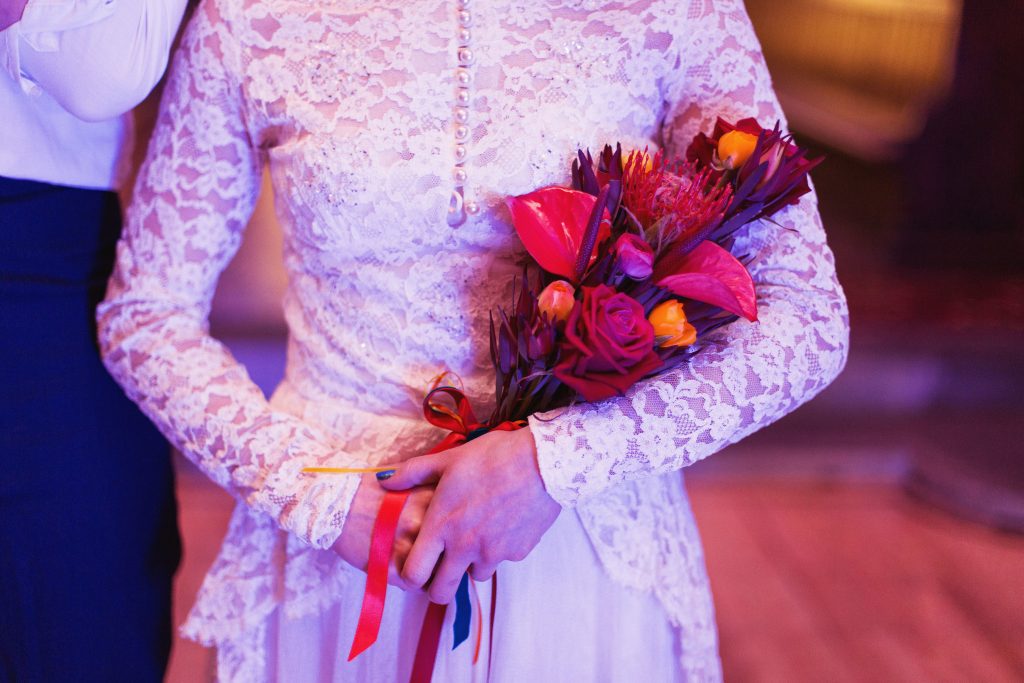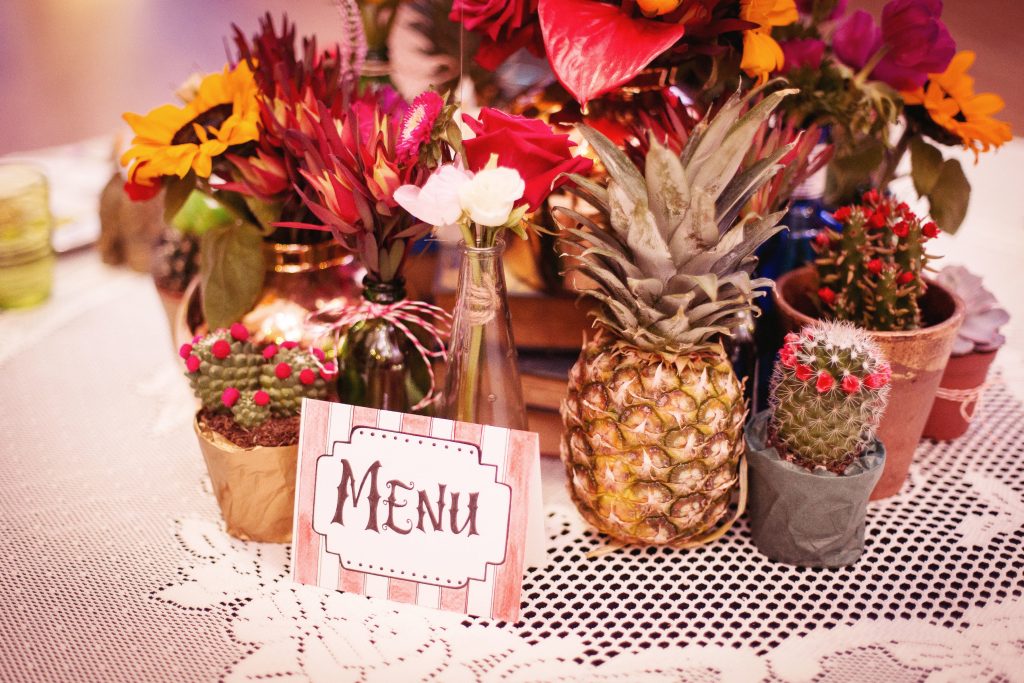 The team behind this styled wedding shoot, have embraced this feel and injected it with a circus vibe, choosing the Circomedia venue, famous for its acrobatic performances. They have created a wedding style that has the colour of circus as well as Mexico; from flowers to balloons, from cakes to head pieces, every aspect has an explosion of colour even down to the purple eye lashes. The gold tones also create the perfect look for an autumnal wedding – think Halloween, Bonfire Night and the feeling that Christmas is just around the corner.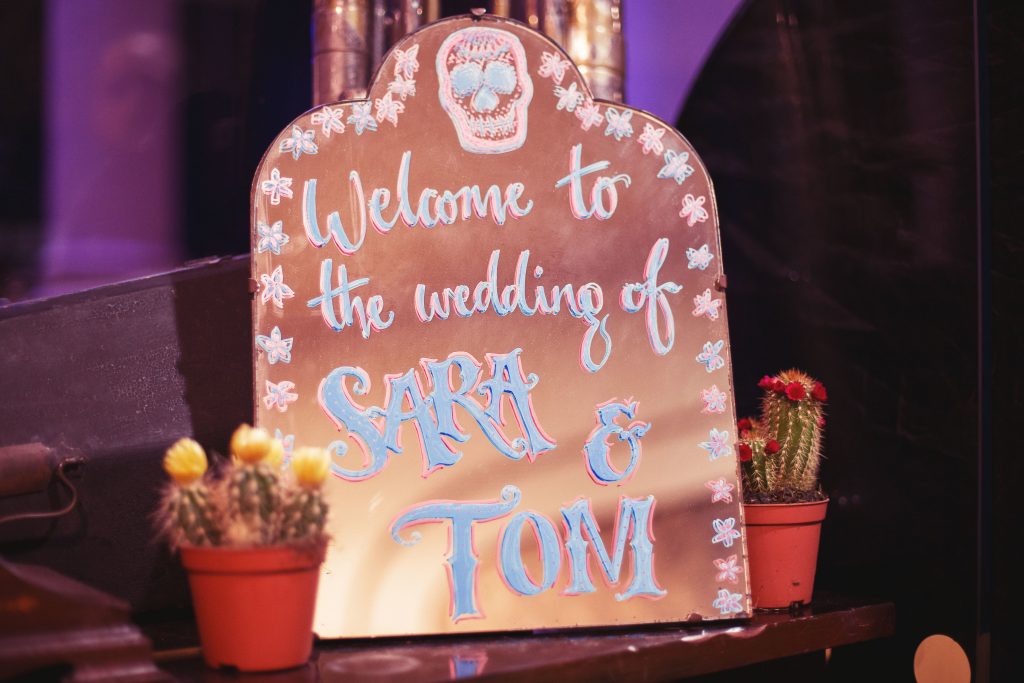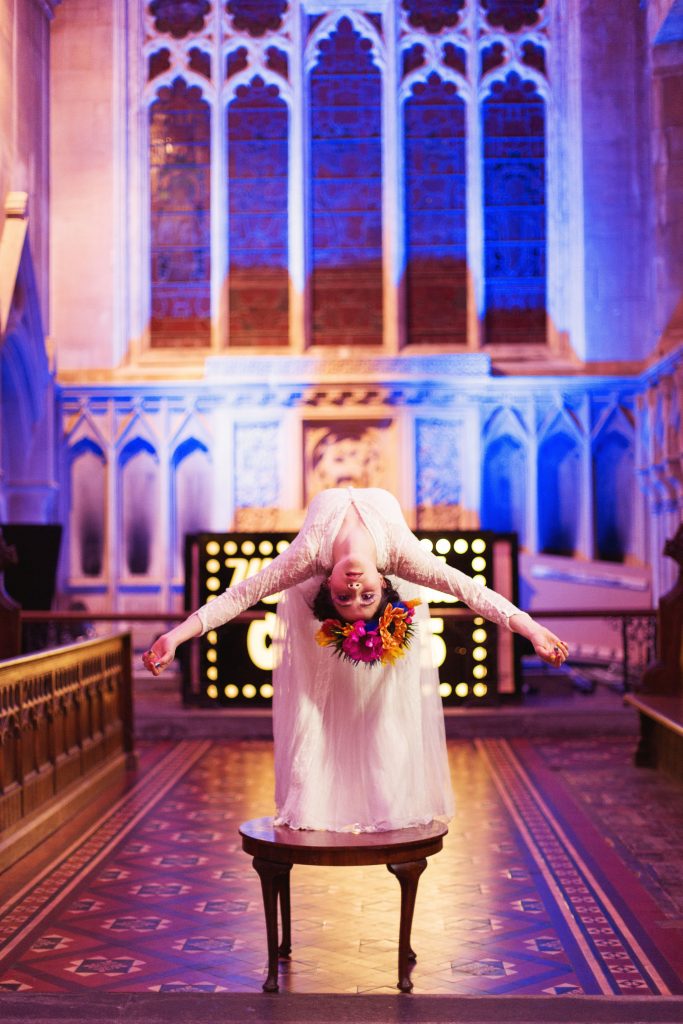 The team have also been inspired by Christian Dior. Kate from Heartfelt Vintage shares her inspiration: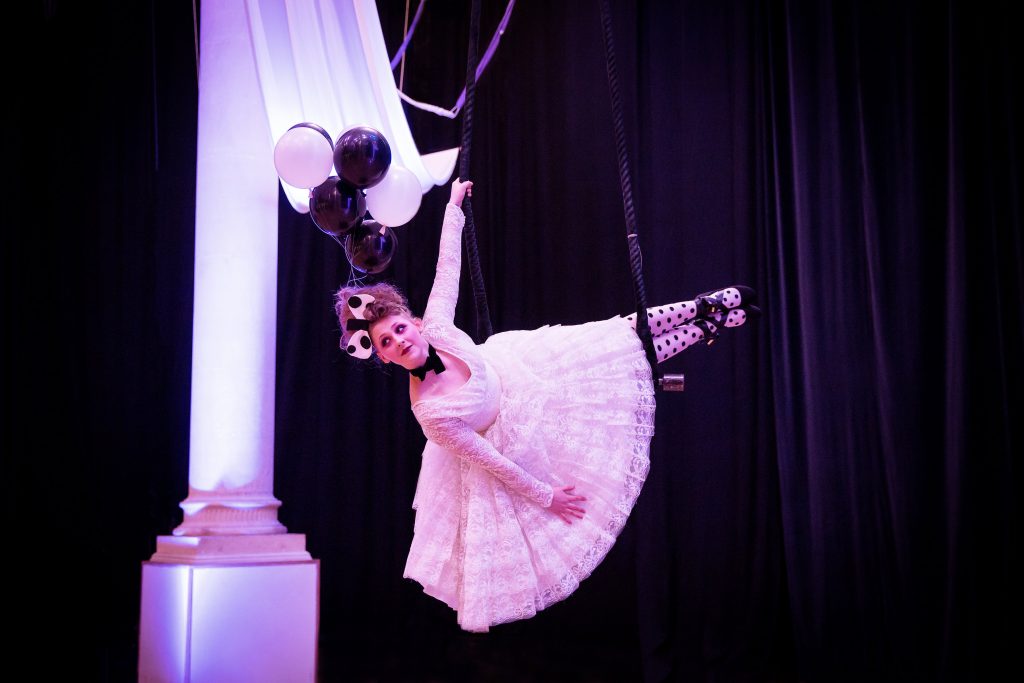 "The inspiration for the Dior shoot came from a circus friend of mine who created a show where she walked on a tight wire with helium balloons attached to her hair. I knew I wanted to replicate this somehow and was delighted when Riot Balloons came on board and embraced the challenge. Getting a trapeze artist up on a trapeze in a wedding dress with balloons in her hair was not the easiest but worth it for the final shots! The hair balloons, the spotted bow and the 1950s tiered lace wedding dress were an ode to Dior's, doll-like aesthetic."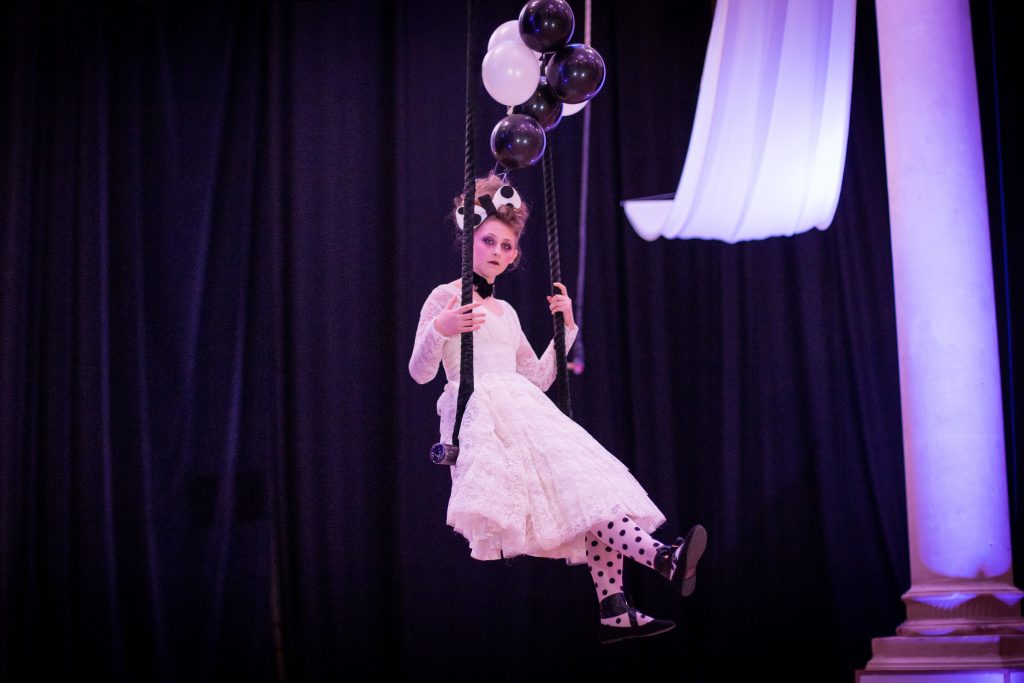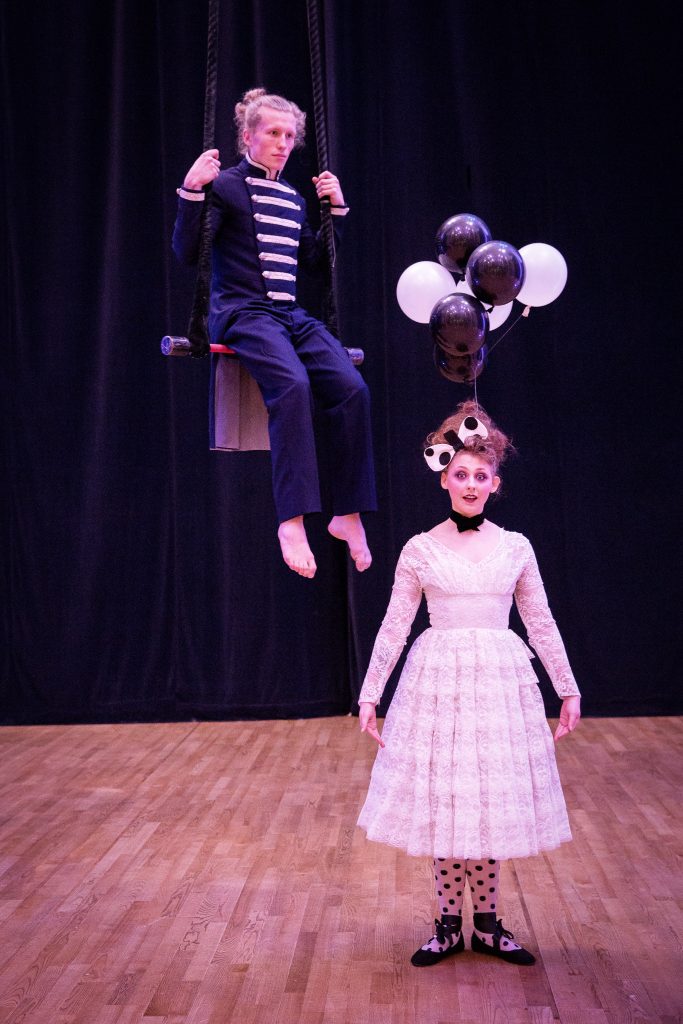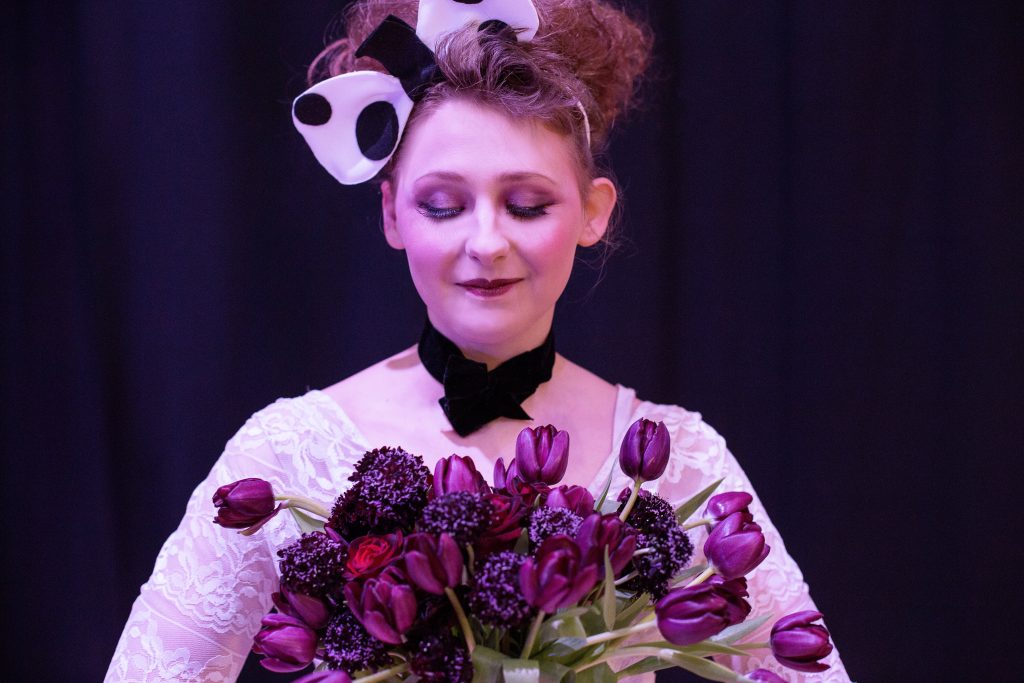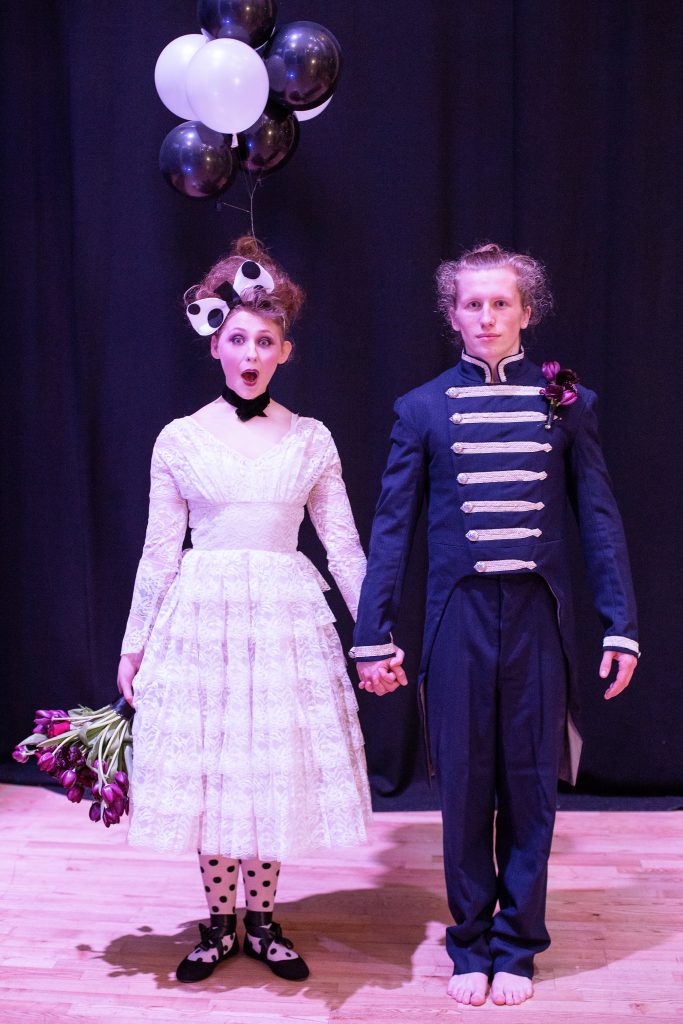 "The Burning Man section evolved very naturally, predominantly inspired by Ani Stafford Townsend's amazing feather headdresses. For me Burning Man embodies creativity, escapism and hedonism which are qualities often associated with circus. I've also seen a lot of circus at festivals so it seemed only right to include a festival somewhere in this shoot!"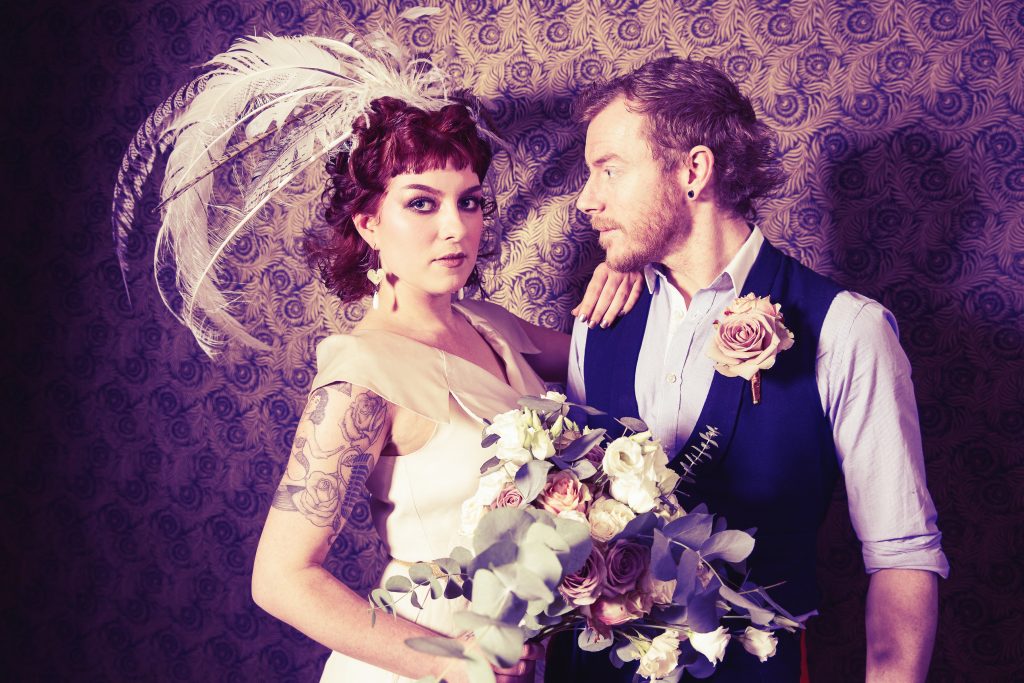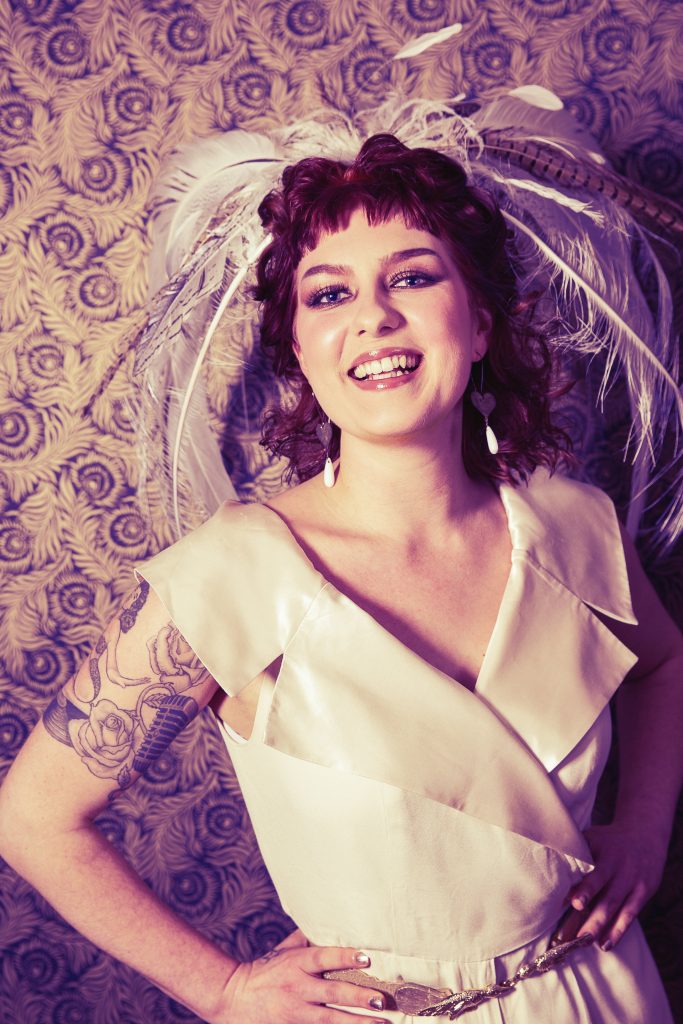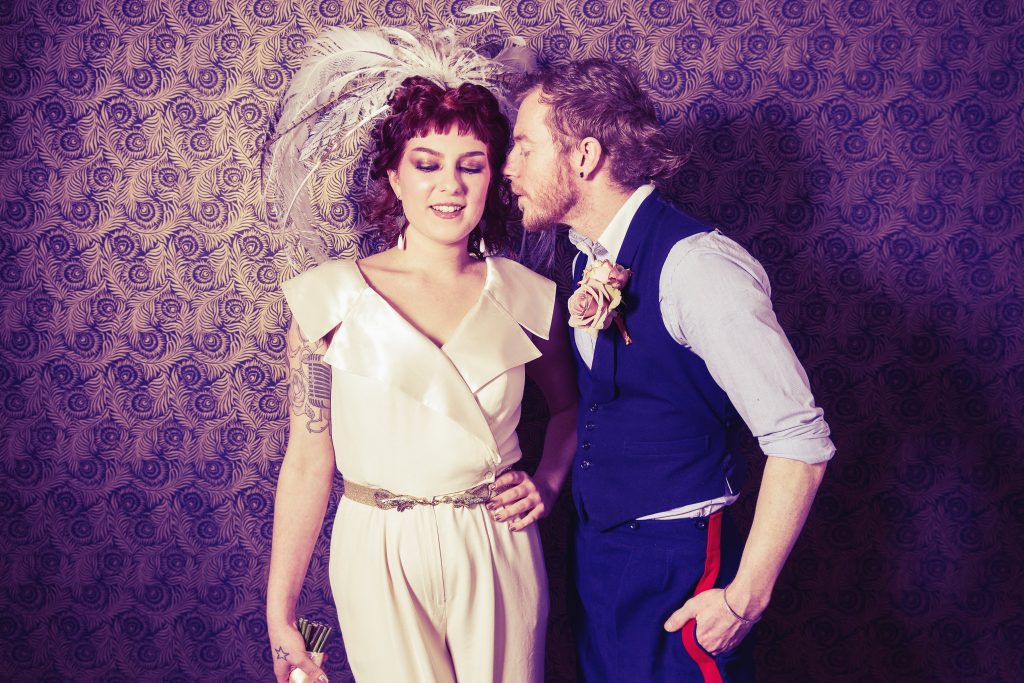 Credits:
Art Direction & Styling | Kate Ashwell at Heartfelt Vintage
Photography | Viktoria Kuti Photography
Floristry | Emerald & Jade Flowers
Hair & Makeup | Lou Mack Makeup & Hair
Dresses | Heartfelt Vintage and Linda Thomas Eco Design.
Headpieces | Ani Stafford-Townsend and Able Mabel Designs
Balloons | Riot Balloons
Cakes | Boho Bakery
Stationery | Sunshine for Breakfast
Venue | Circomedia
Assistant Stylist | Charlotte Rowlands
Photographers Assistant | Zoltan Nagy
Models | Sandra Garcia Herrera & Robin Peters