Our first Unique Bride Box only went and sold out! While we are busy planning next months one (think wild flowers, jewels, note books, yummy treats and more) we thought we would share with you last month's partners.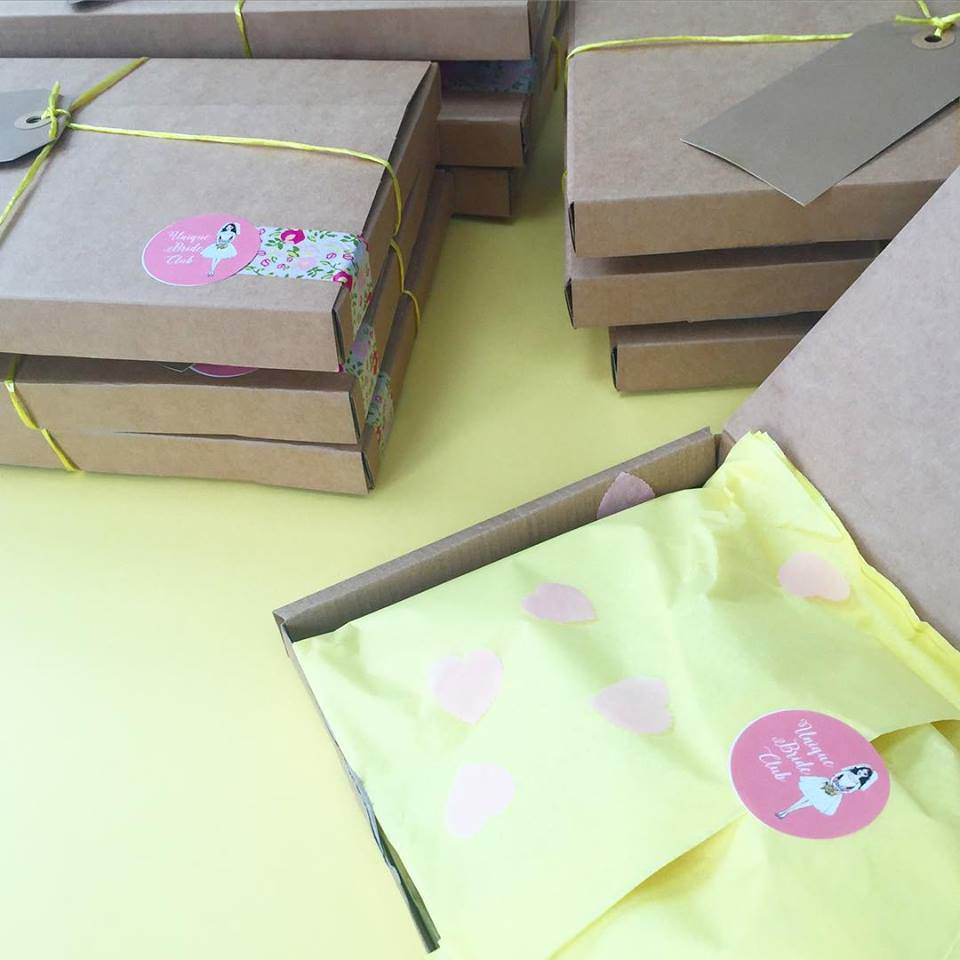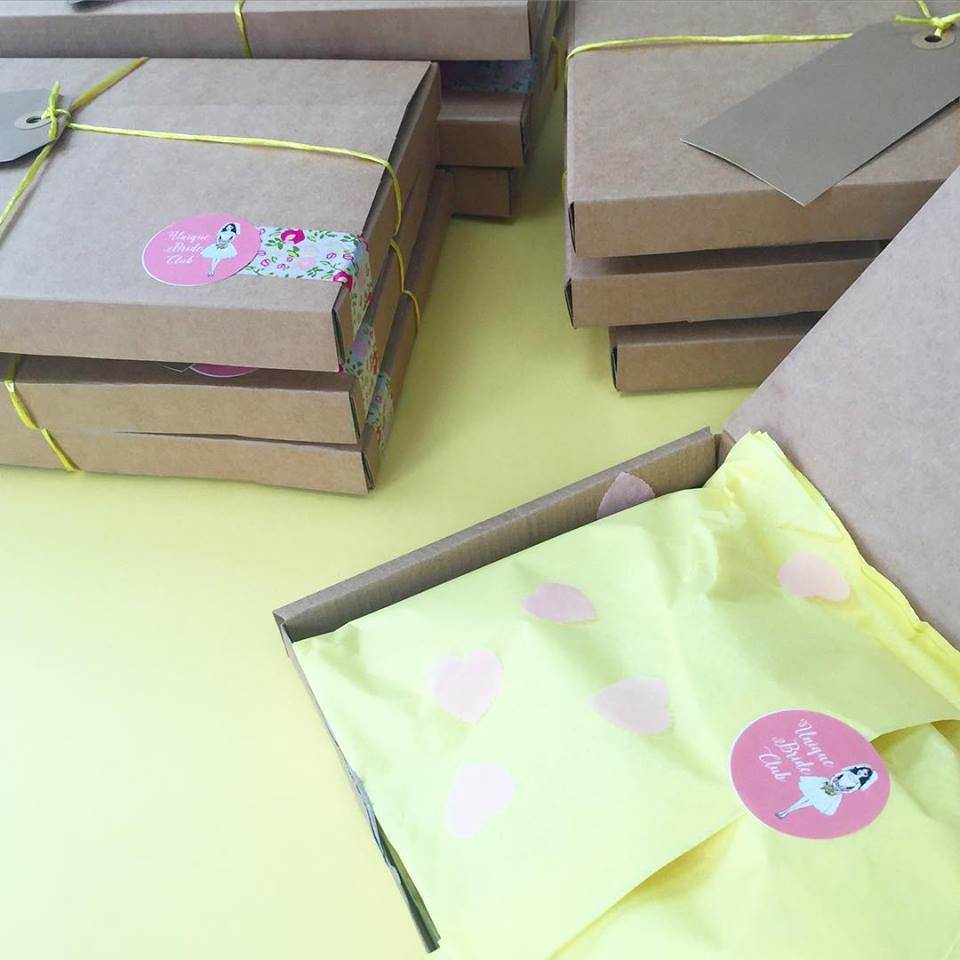 First up was French Made who baked pretty heart biscuits. Their work is really amazing (check out some of their rustic cakes ideas) so we were really pleased that they wanted to be involved from the offset. These will make such lovely favours for your guests or maybe after dinner biscuits with your coffee. But then again, don't forget those amazing cakes!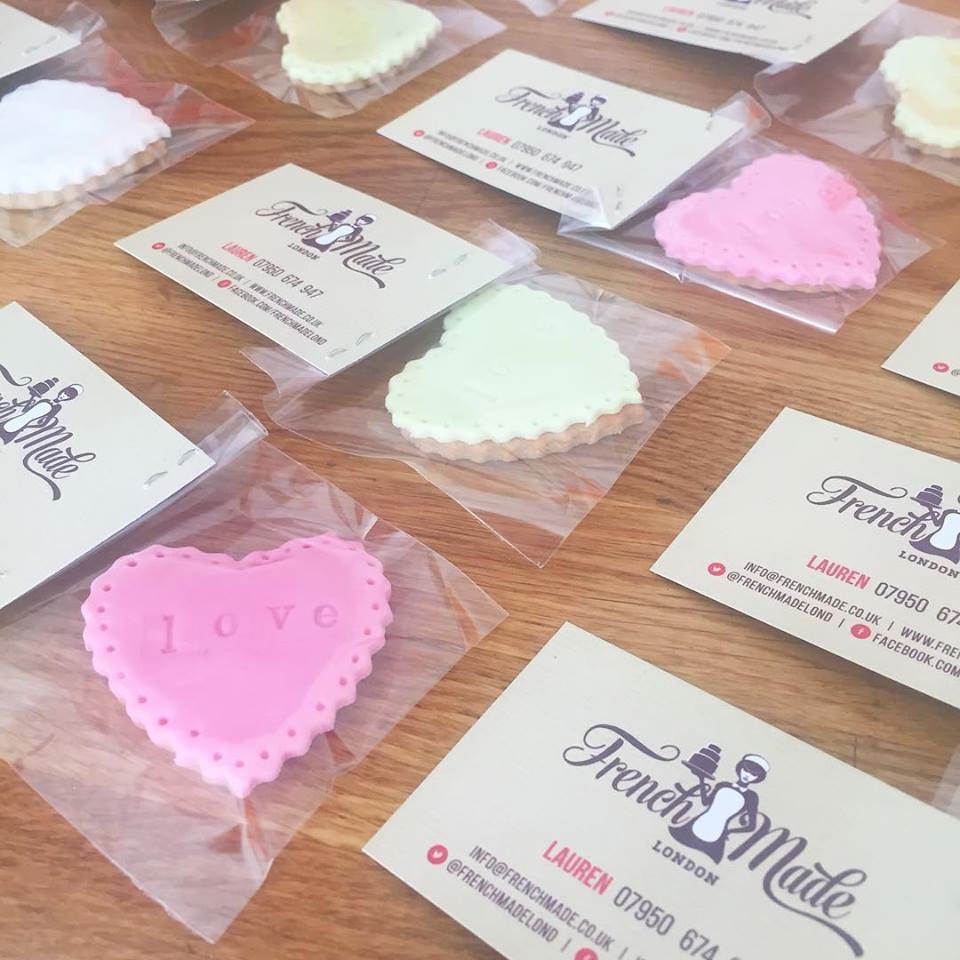 Then we had wonderful bunting stationery from Postman's Knock. These custom made cards were printed with "Will You Be My Bridesmaid?" on; a perfect card for your best friend! They of course, can make whole invitations like this as well as other styles. We first met the husband and wife team at our Vintage Wedding Village at Event City in March and are so pleased they too, wanted to be involved with the Unique Bride Club.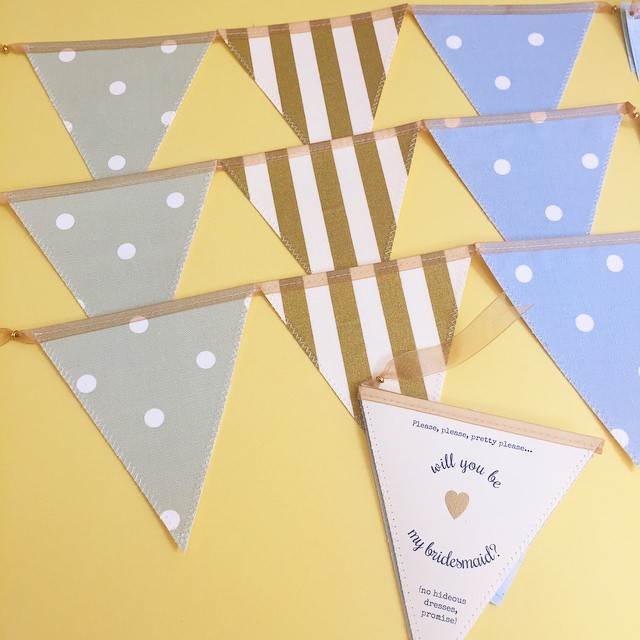 Then we had these great wooden hearts lined in vintage style papers. They are made by Artcuts who exhibited with us earlier this year. These would be lovely scattered on your wedding tables but also have small holes in so you can hang them instead.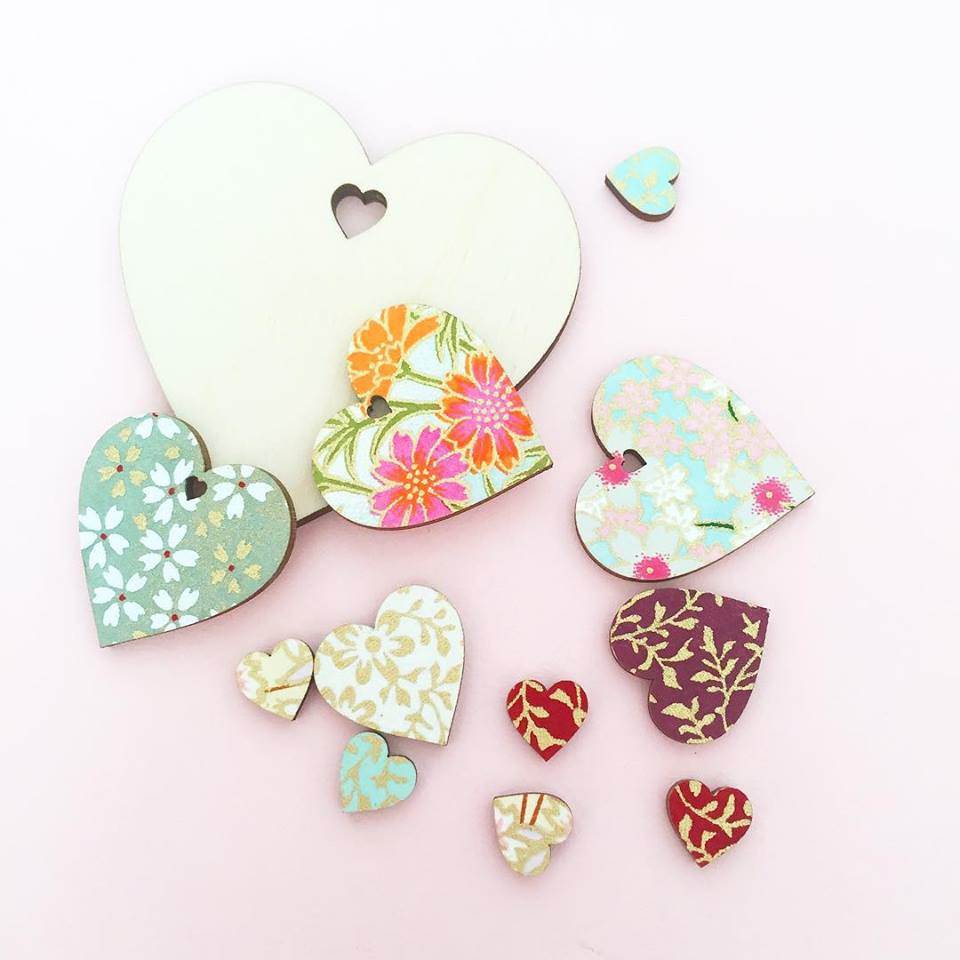 Another great favour idea we included were these pretty lavender bags handmade from vintage linen embroidered table cloths. These were make by The Bride's Table for us. The idea is quite a traditional one and would work really well at a rustic boho feel wedding.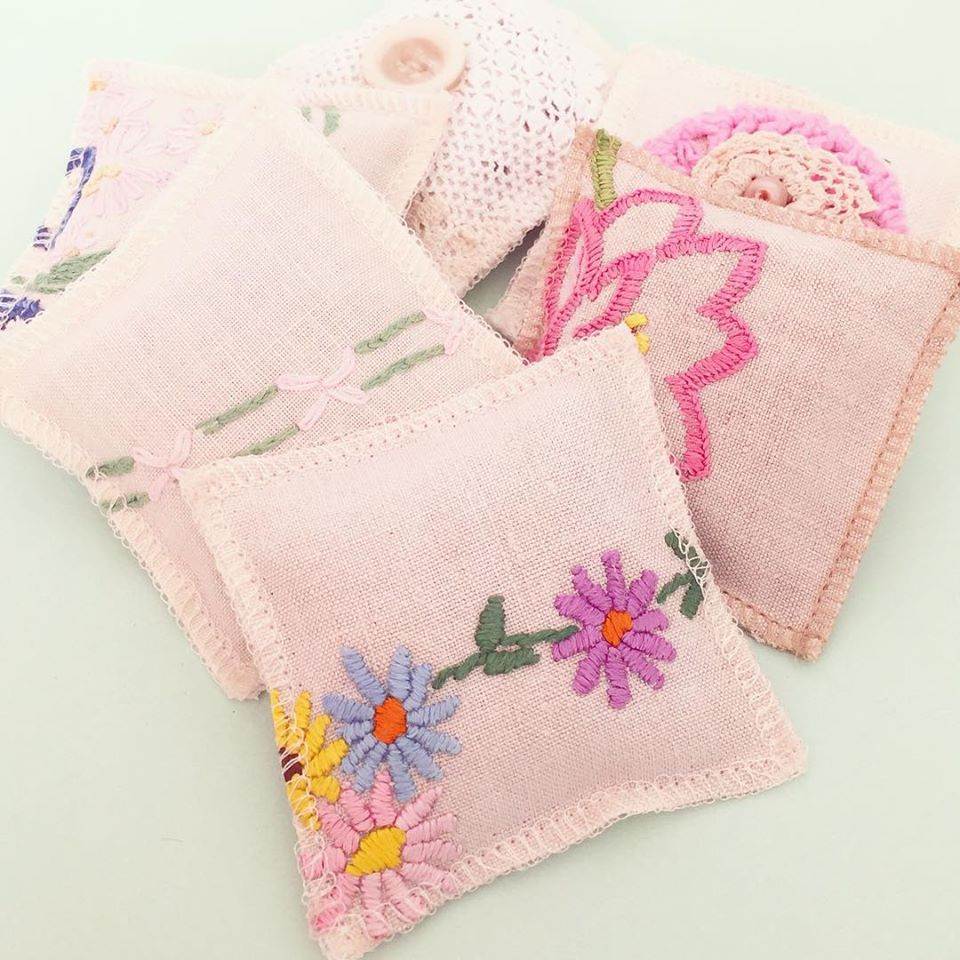 We love the handmade fabric flowers by Daphne Rosa, so much so that we featured a bouquet in our 1980s photo shoot. We were proud to have one made for each box, which could simply be put in a pretty vase on your desk. And the best bit about these flowers is that you can keep your bouquet forever.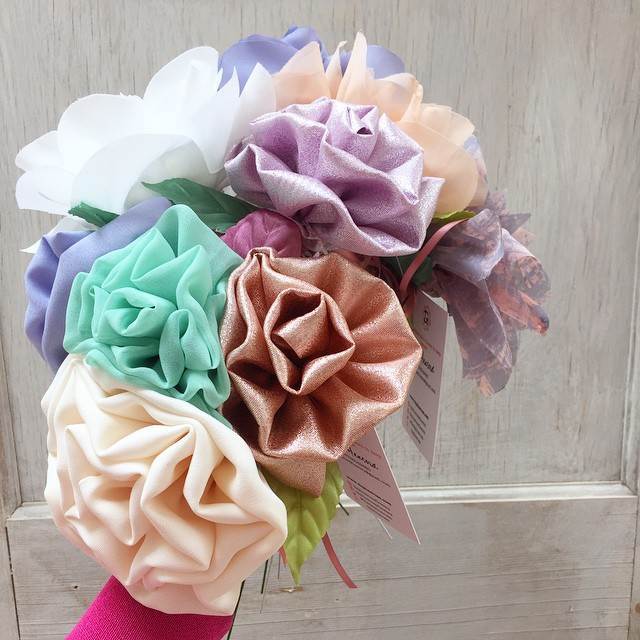 Lastly we included some vintage brooches from Your Vintage Life. Think sparkles, think pearls, think every box is different. This makes your perfect "Something Old" for your big day….or just wear everyday!
Don't miss out on next months box everyone. You can buy a trial box or subscribe monthly or for 6 months! If you subscribe for six months you get our Unique Bride Journal totally FREE which is packed full of exclusive promotions and offers as well as inspiration. The next one is out on September 7th!
(If you are a wedding business and would love to be involved….write to us at uniquebride@outlook.com or check out this page!)