The French brand of temporary tattoos, Sioou, have launched their first set of white tattoos perfect for brides. I totally love them as they are so pretty, perfect at your vintage wedding.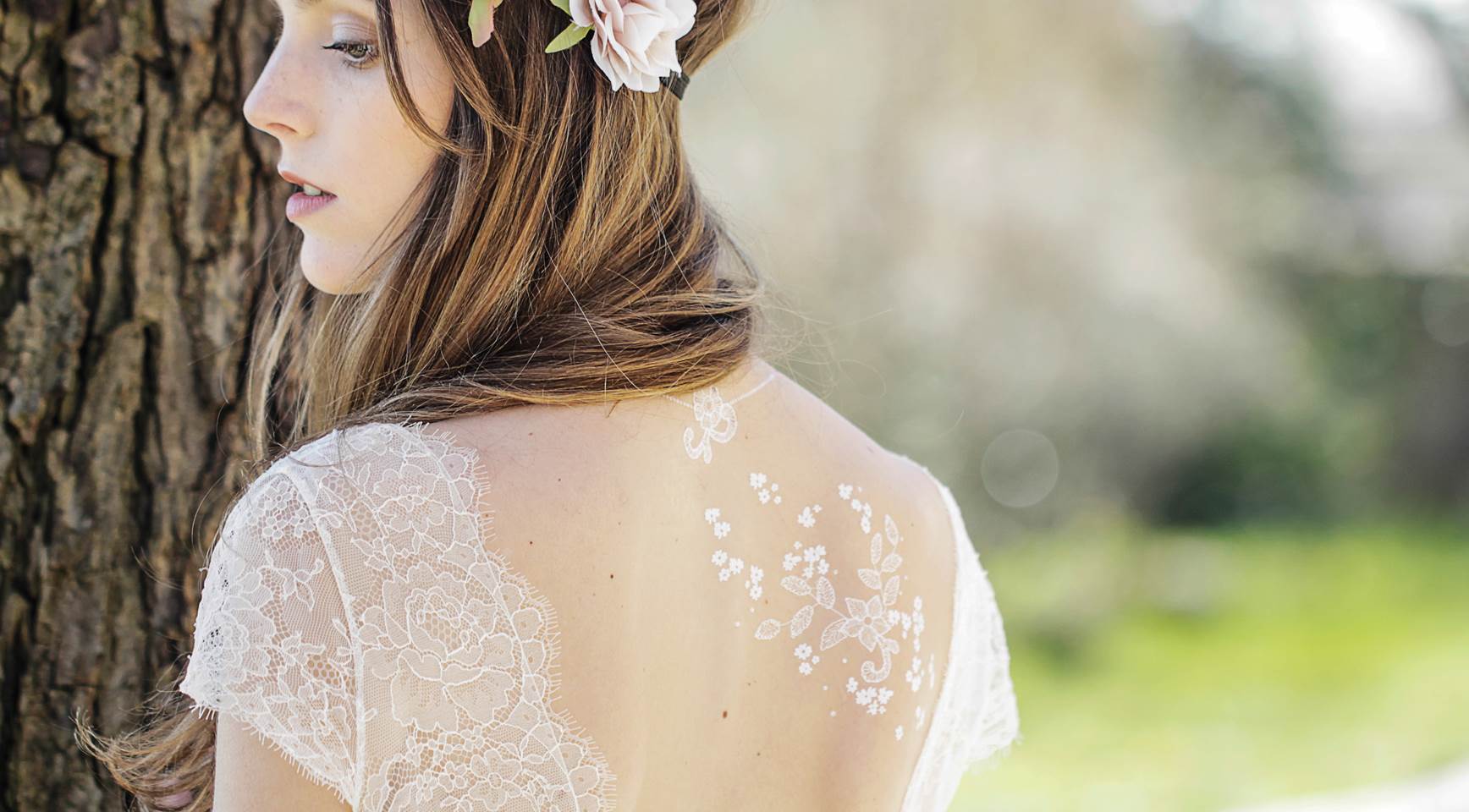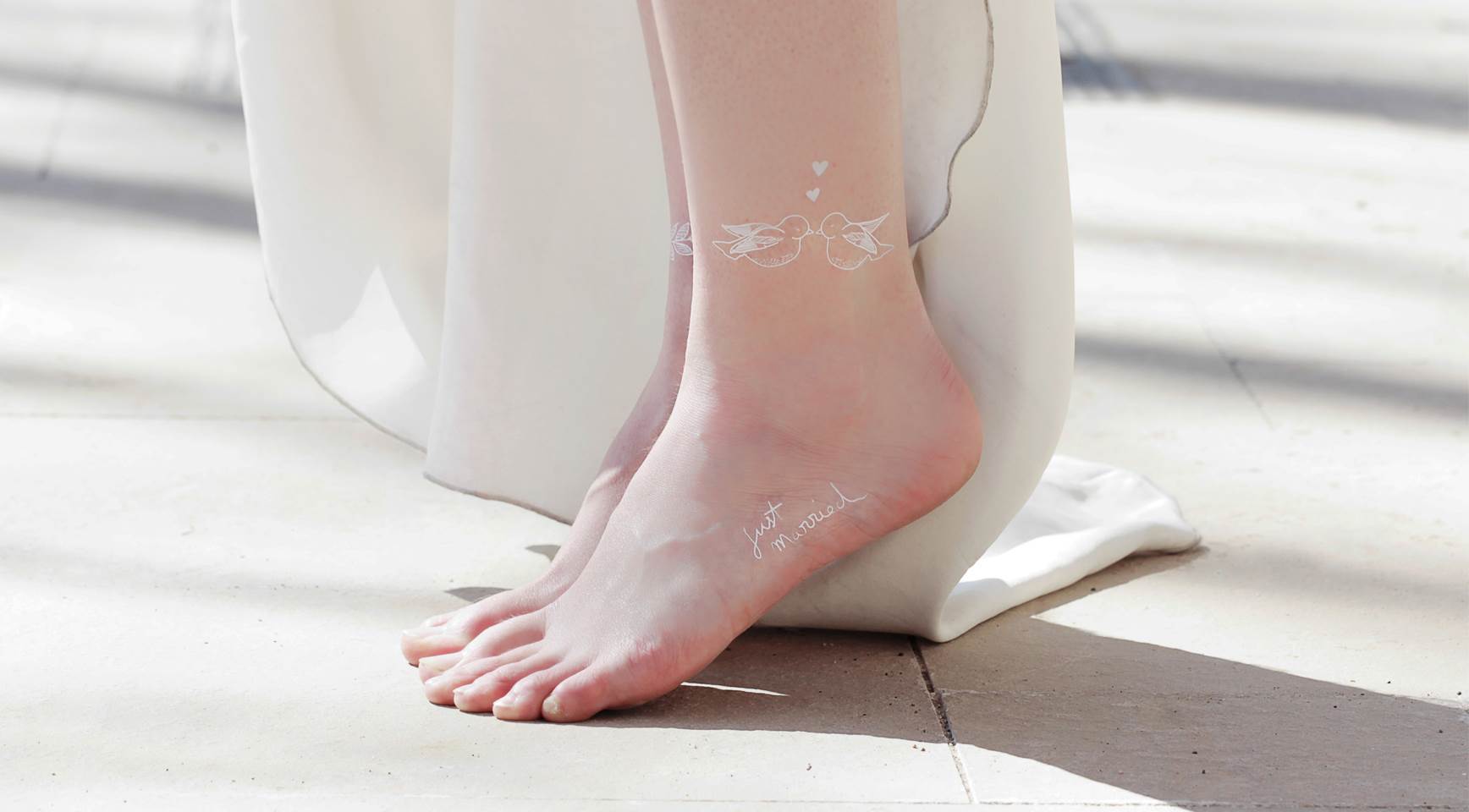 The range called Un Beau Jour has been designed by illustrator Ombeline Brun, chosen for her sweet feminine style. These white temporary tattoos are inspired by French lace with refined words around love and union.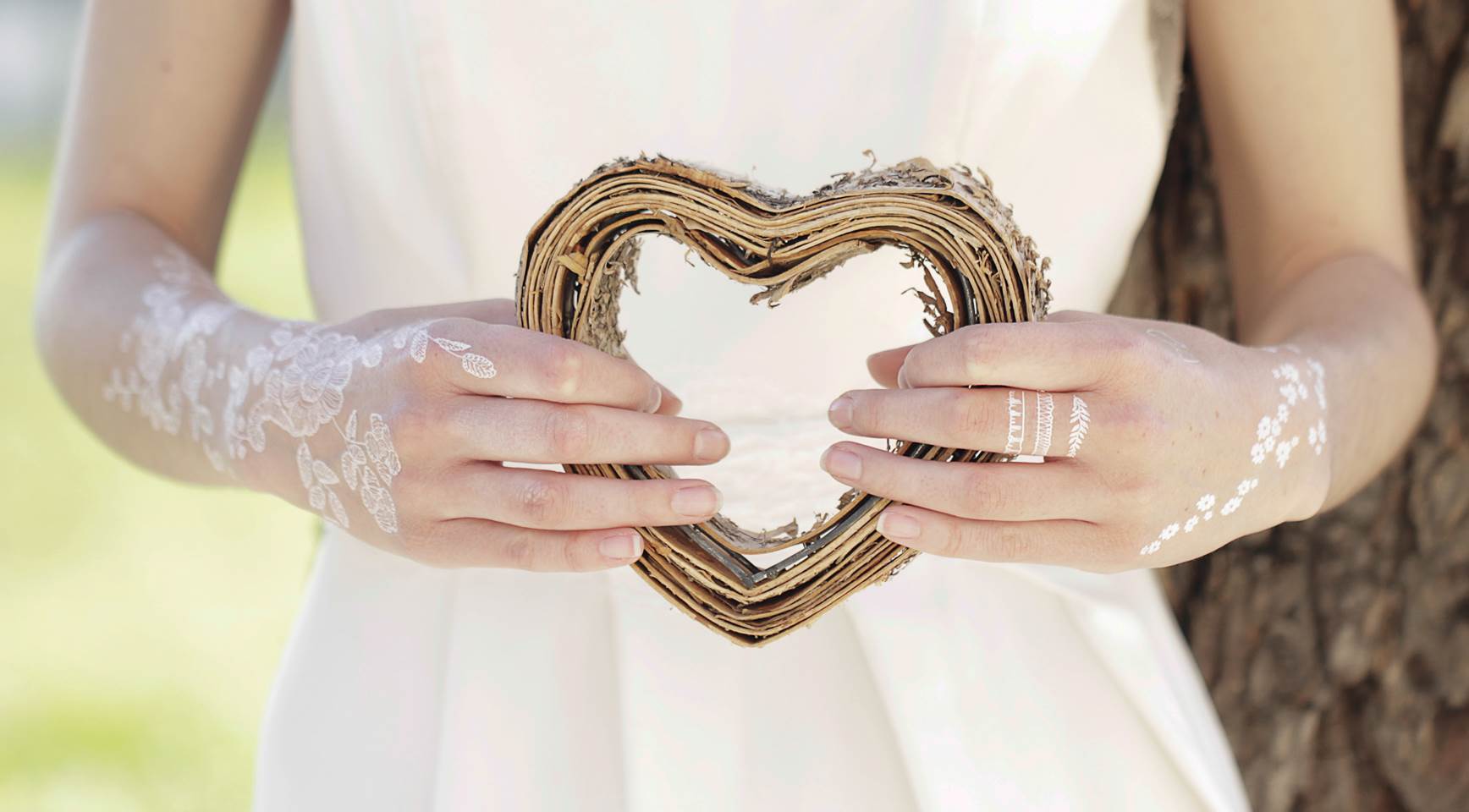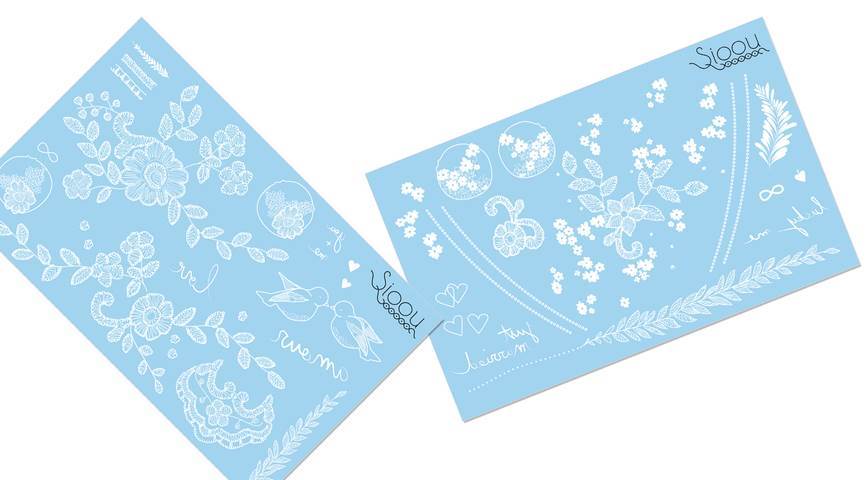 Sioou have been designing skin art jewellery since 2013. They create original designs made by artists such as painters, graphic designers and illustrators, that women wear directly on their skin. Feminine and elegant, they are designed like jewels.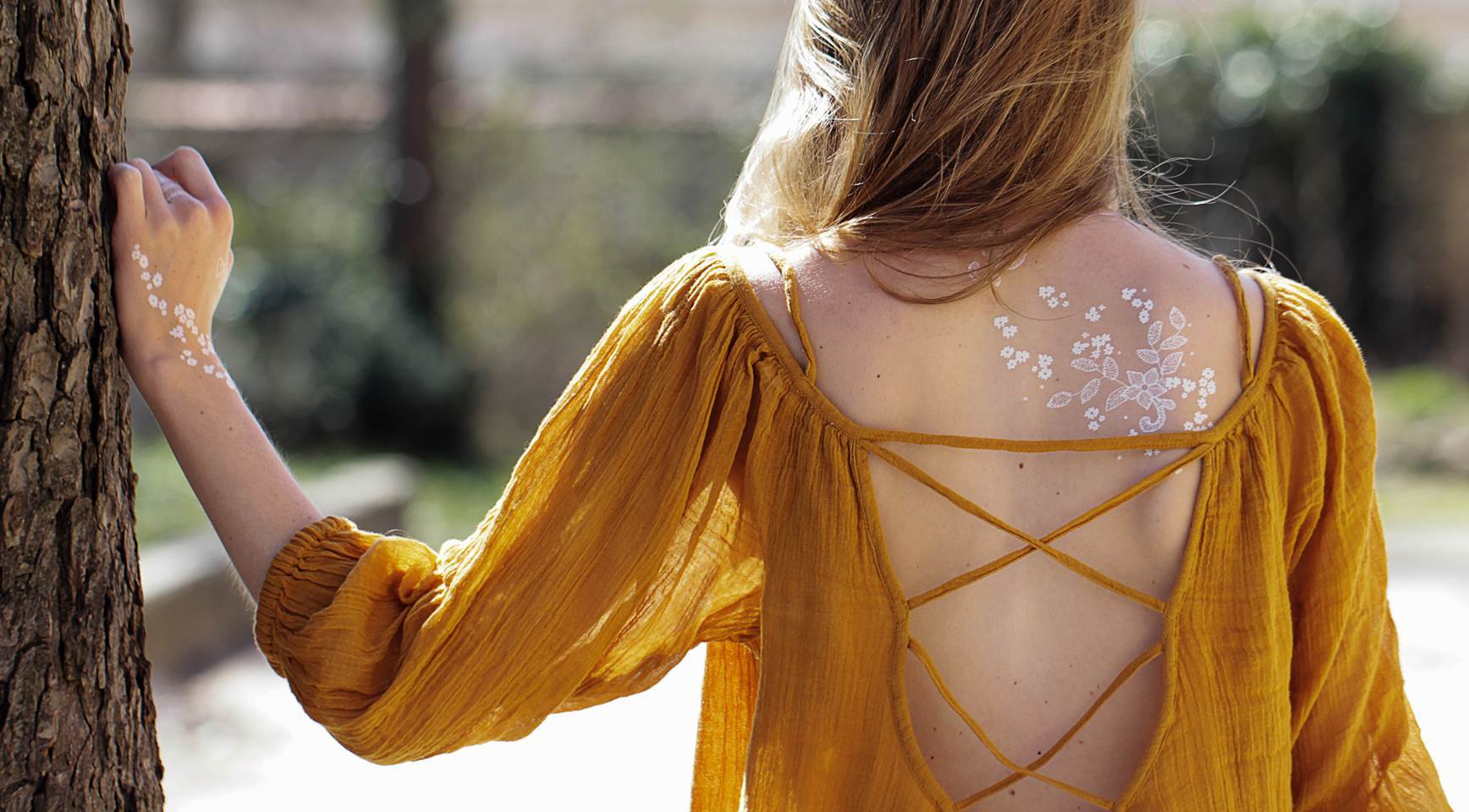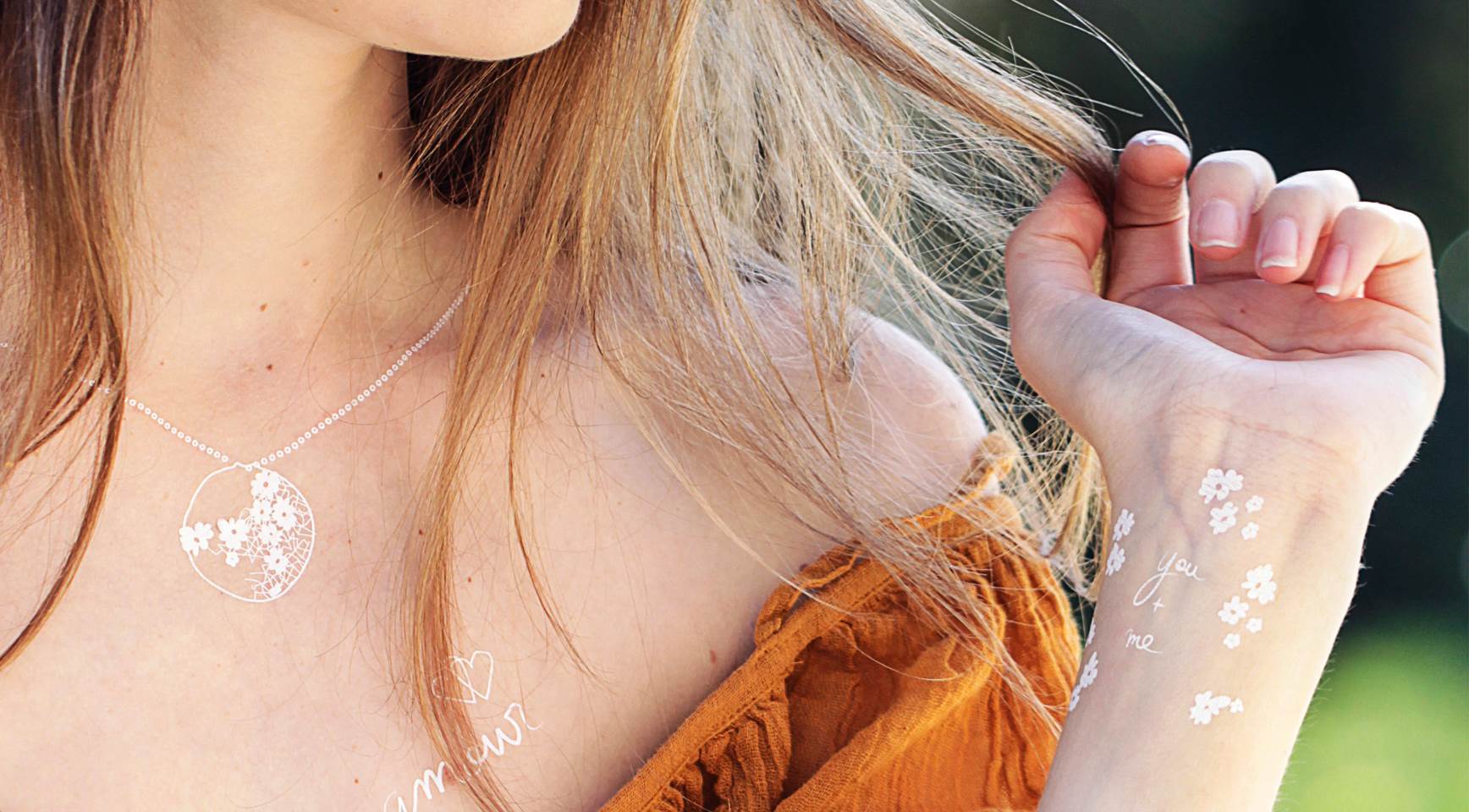 They use a quality temporary tattoos technique, are hypoallergenic and easy to use. Getting tattooed with Sioou is easy, it only takes a few minutes. Once the jewel is placed on the skin, it lasts between 2 and 5 days.
Don't you think they are so pretty?
This set is available at 24,90 Euros for the two different tattoos sheets.