Today I want to share with you this lovely styled shoot, photographed by Nina Pang. The photographs feature vintage and vintage inspired dresses against an autumnal background, something that Nina was keen to capture. She loves the colours of the leaves against the white of the dresses…and so do we!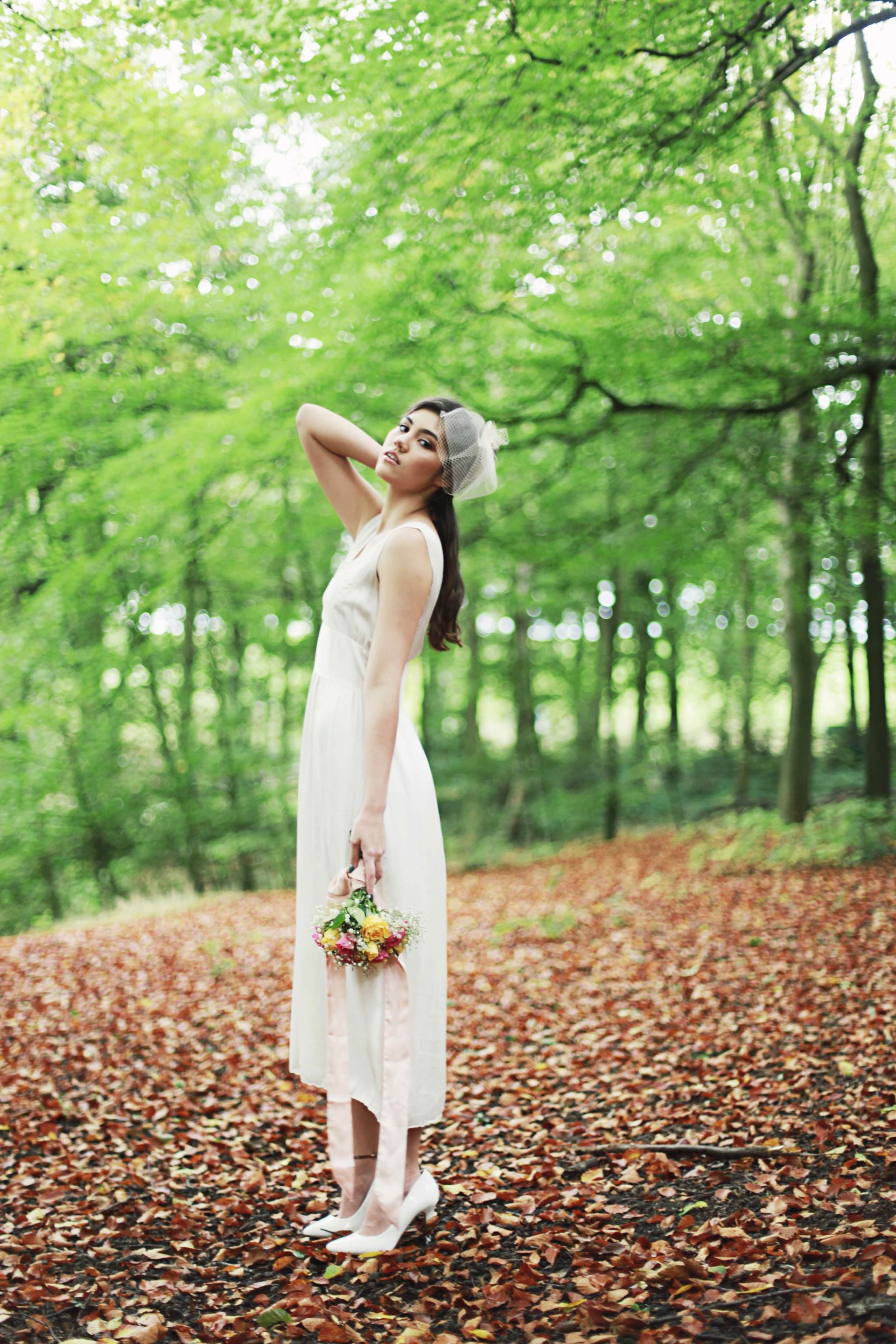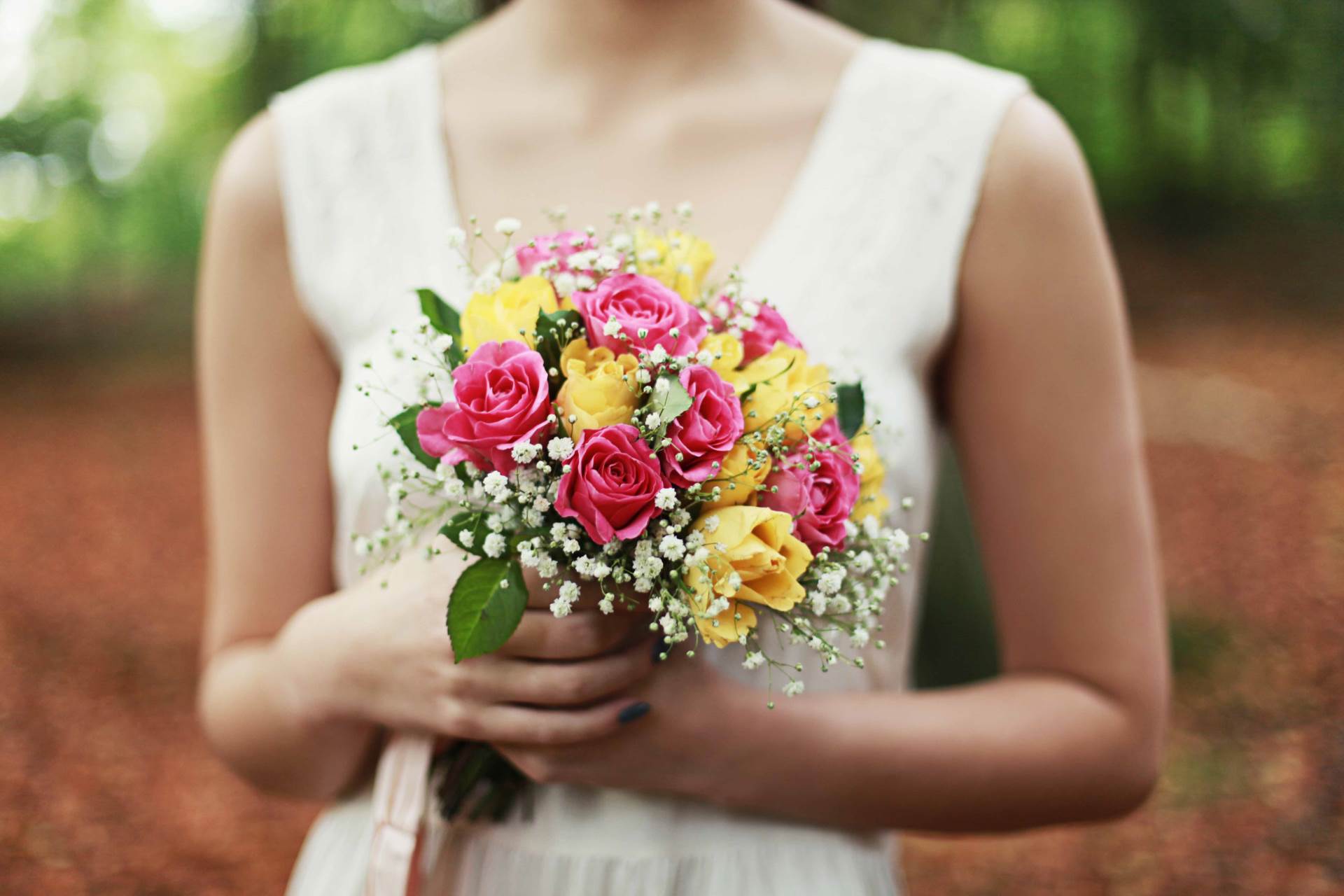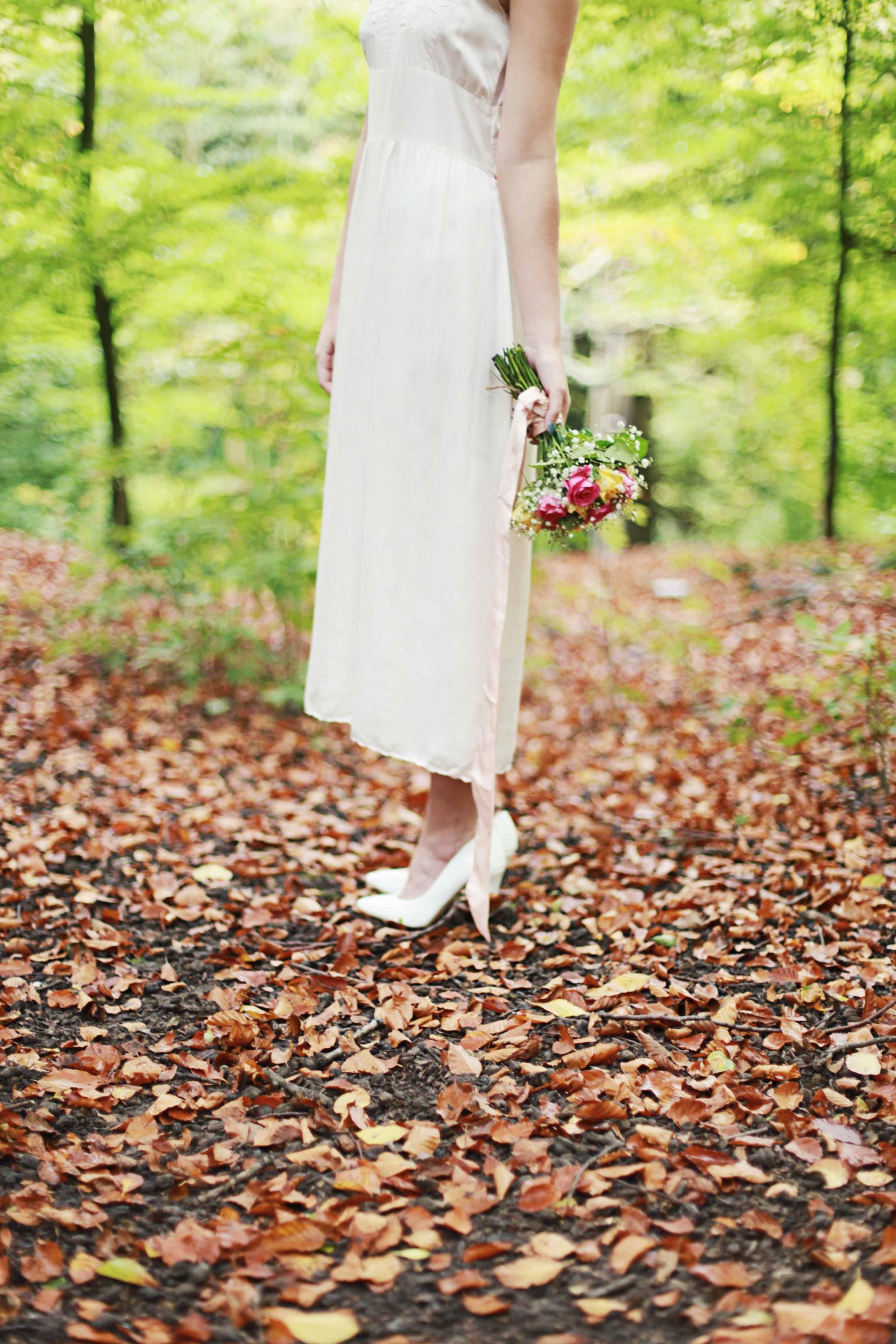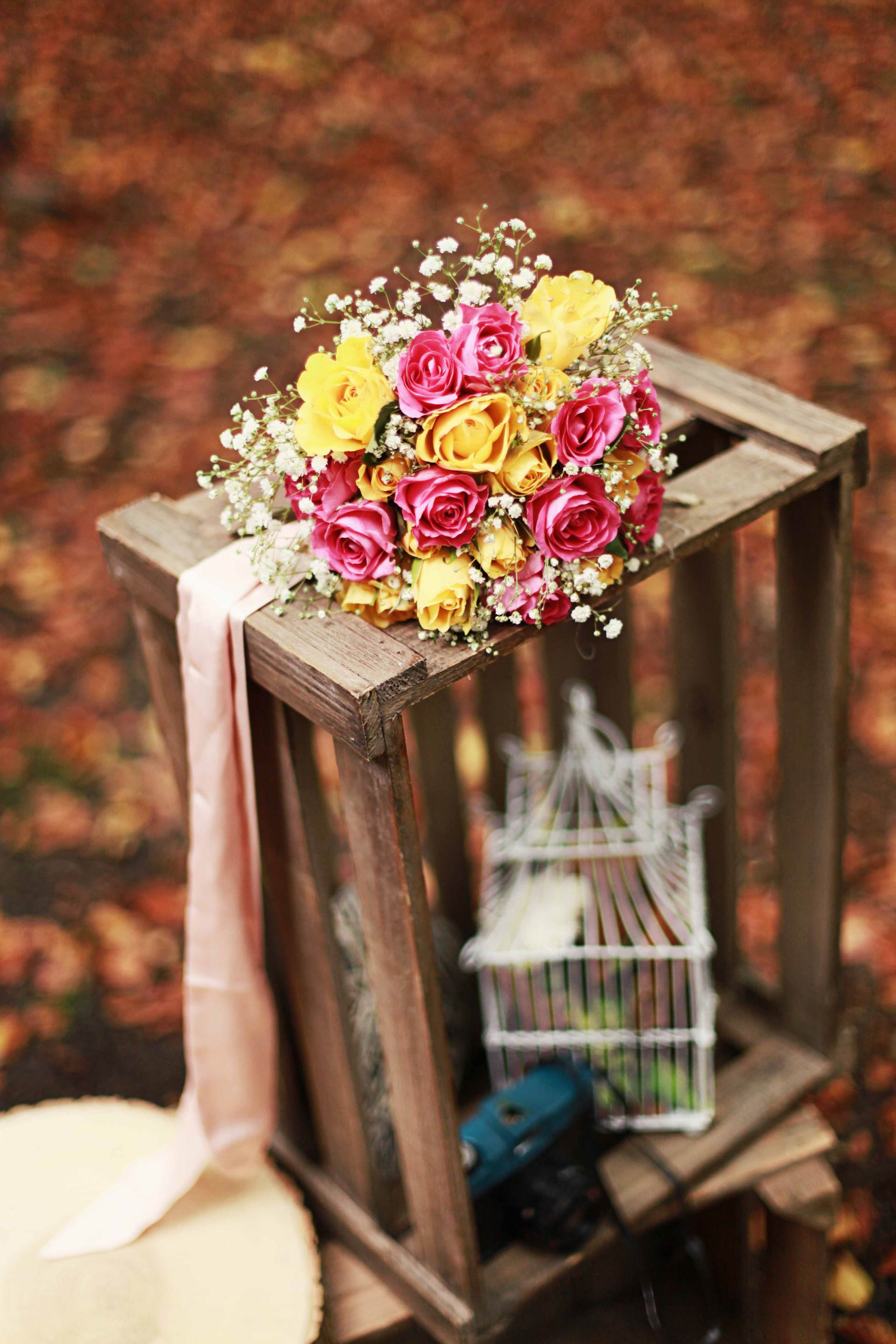 The dresses are from The Case Of The Curious Bride based in Sale in Manchester. Owned by Melanie, they have a wonderful collection of vintage wedding dresses as well as modern vintage inspired dresses and some designed by Melanie herself.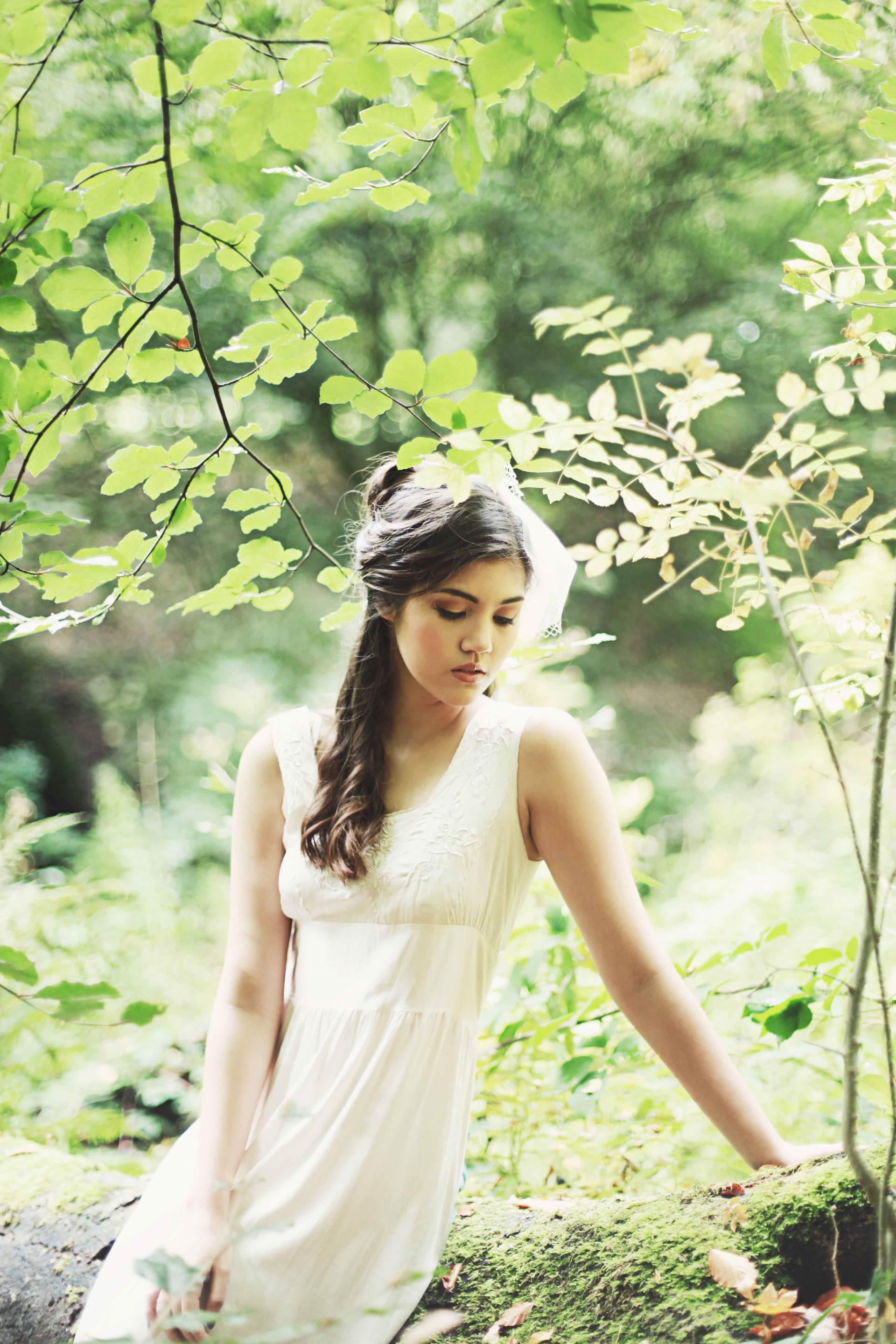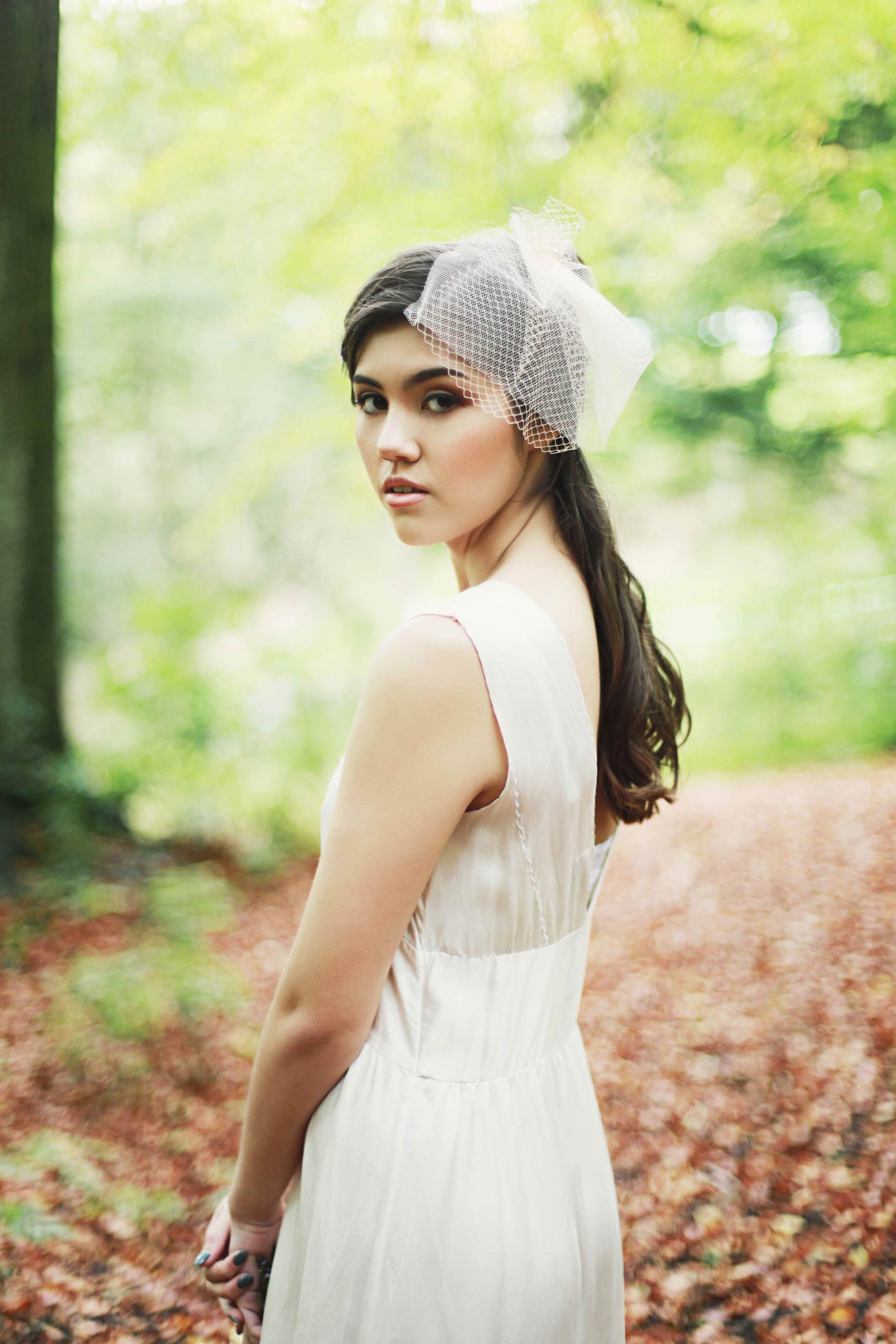 The accessories are by Silver Sixpence In Her Shoe, all bespoke and handmade by Nicola in the UK.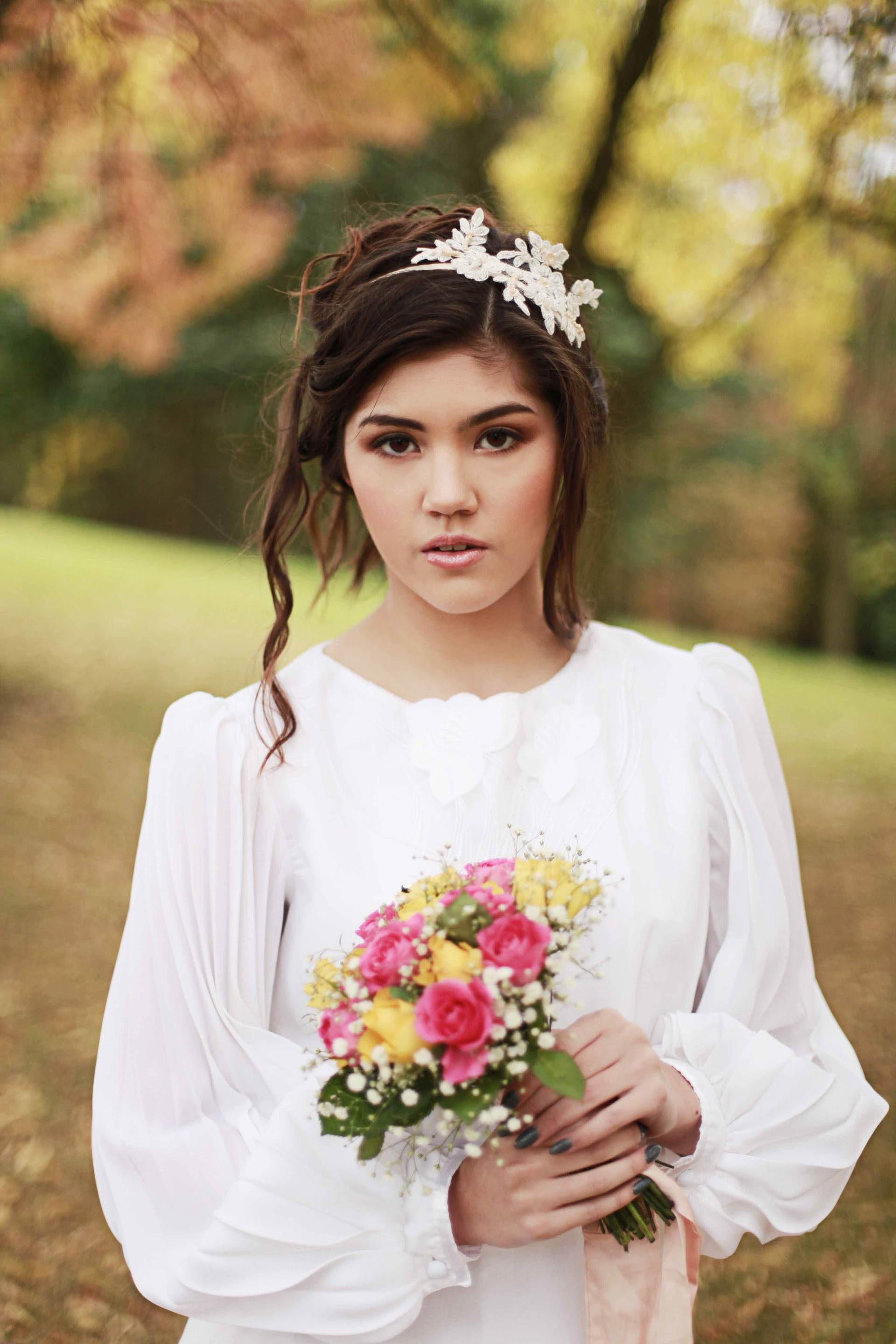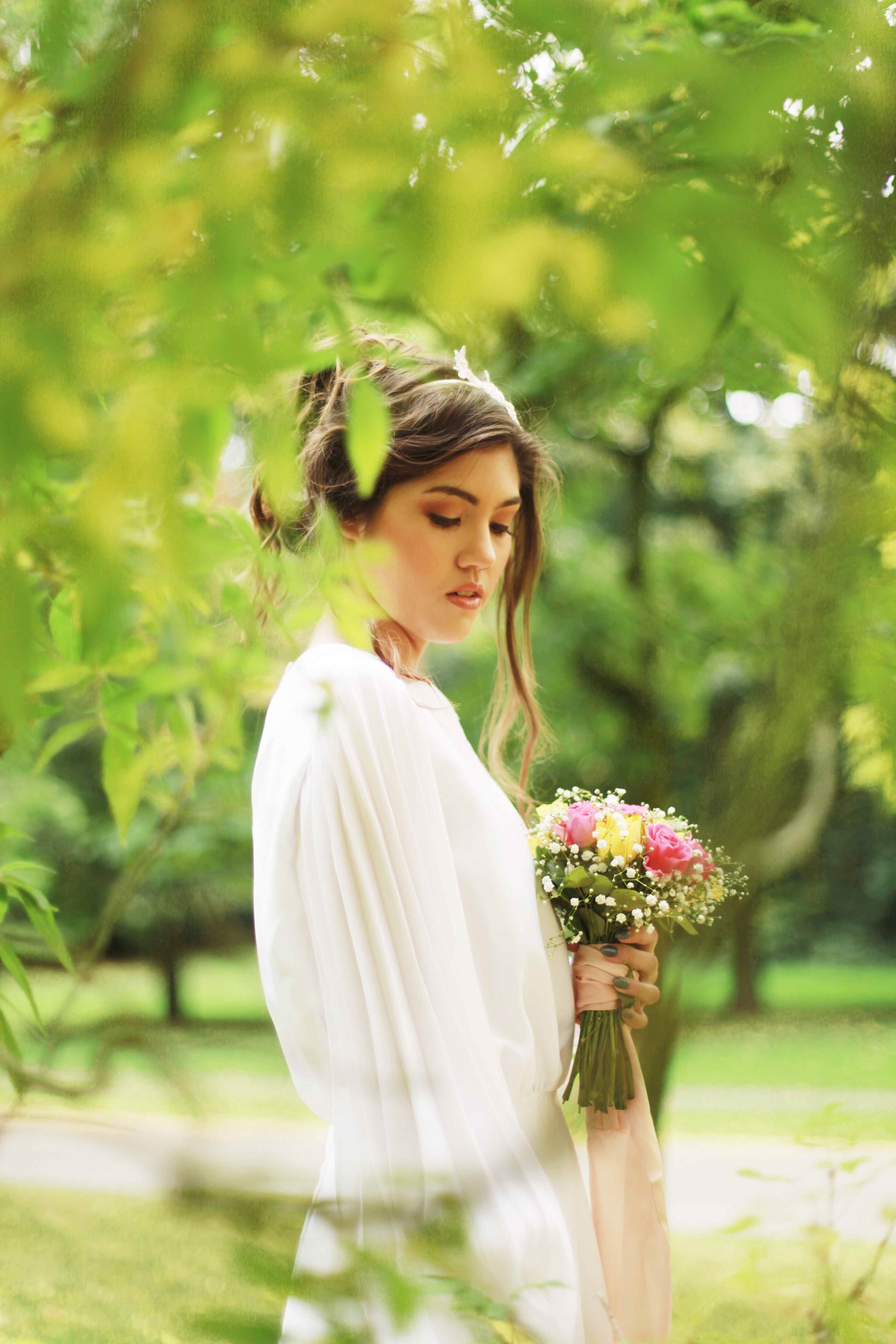 Nina is one of my favourite photographers – I love the soft tones she captures creating a real vintage feel.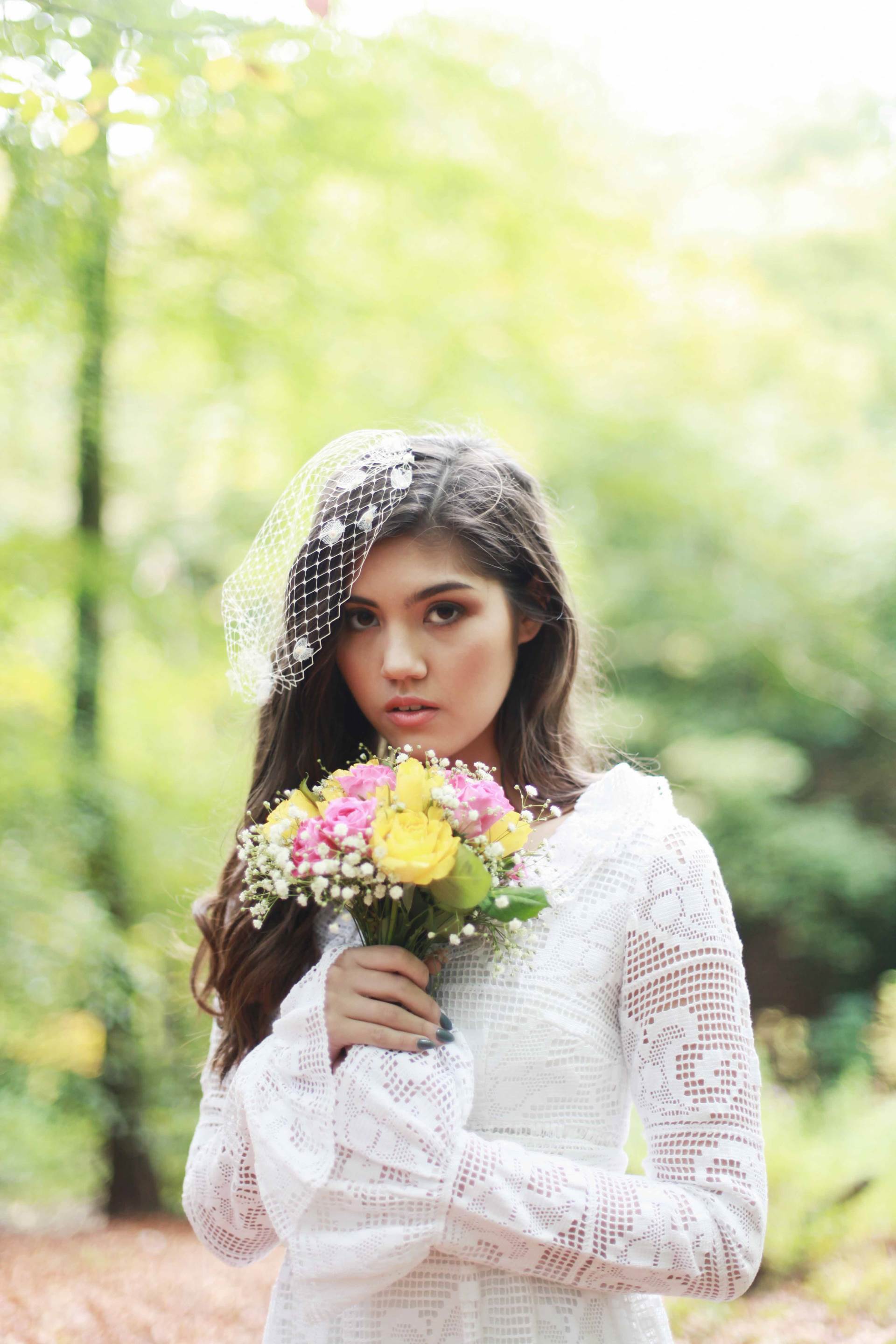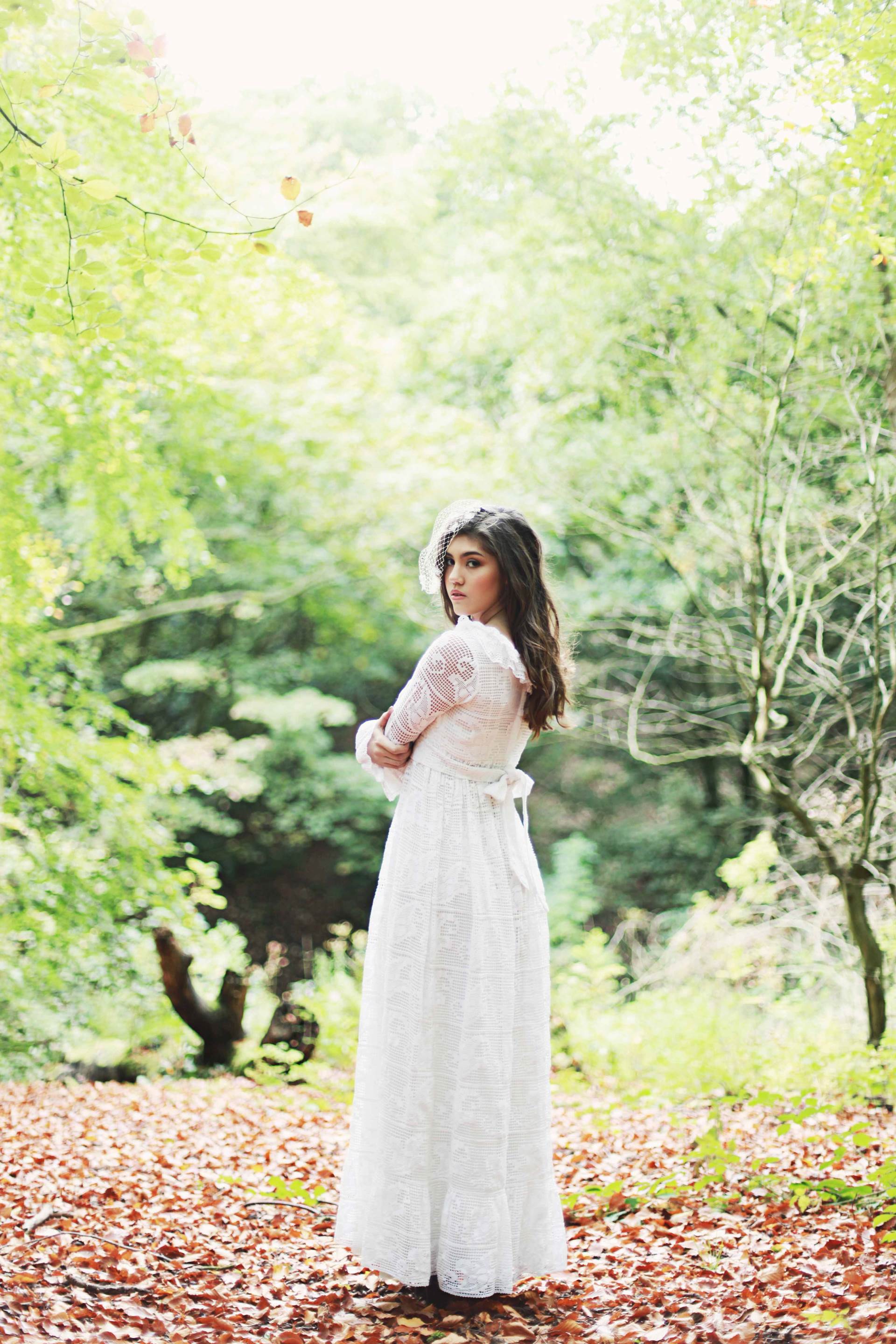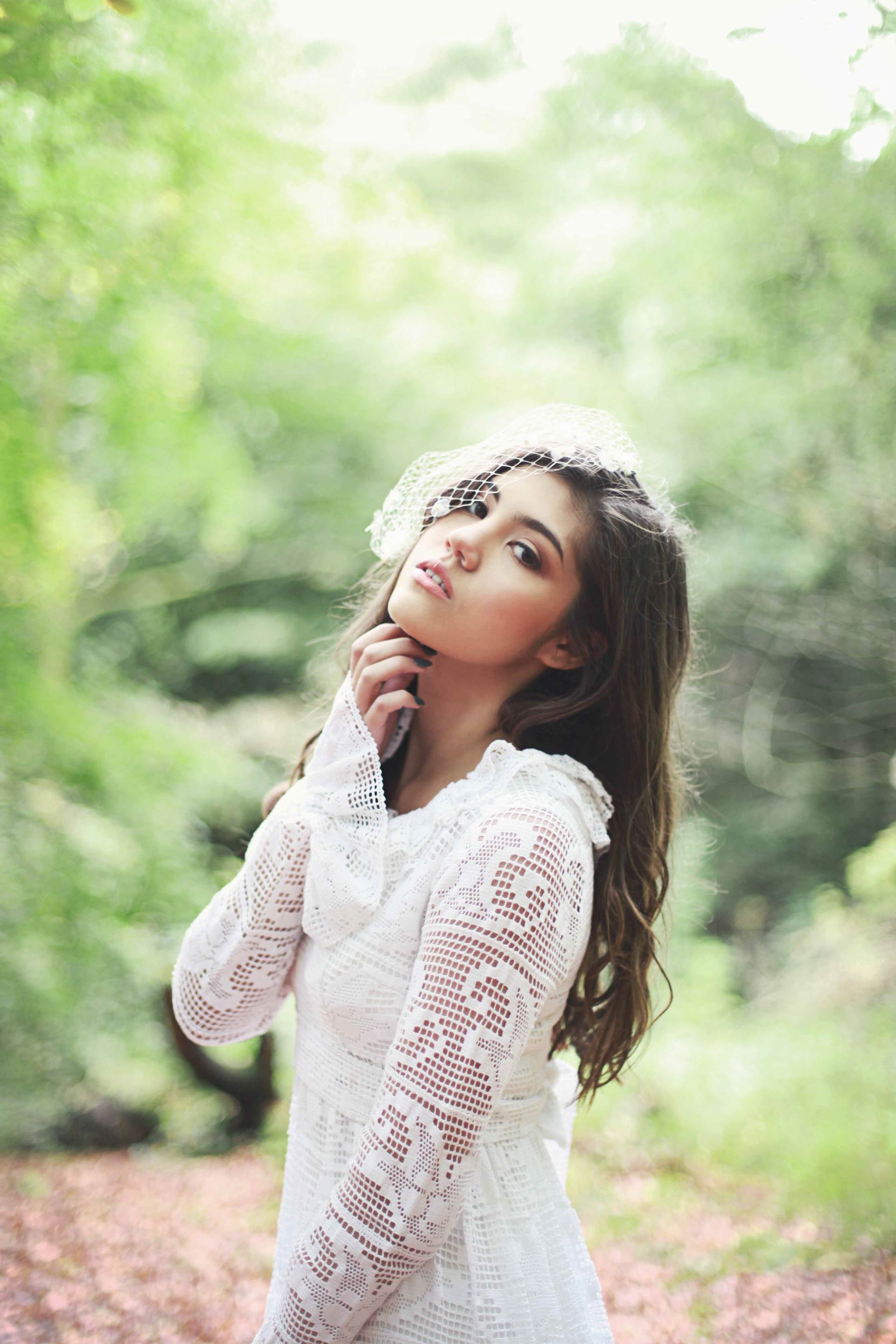 And the best bit, is that they are exhibitors of ours! Nina will be with us in Manchester on October 16th and also in our Vintage Wedding Village at Event City in September!
CREDITS ALL FROM MANCHESTER:
Photography: Nina Pang
Dresses: The Case of the Curious Bride
Hair and Makeup: Emily Woosey
Accessories: Silver Sixpence In Her Shoe
Model: Kyra Elton
Flowers: