Breaking taboos, stigma and stereotypes is something we are passionate about and today on Menstrual Hygiene Day (or Period Day as we reckon it should be called) we want to continue that passion and shine a light on the array of sustainable period brands that produce amazing products, and companies and charities that give back to girls who are less fortunate when it comes to having a basic need for a natural bodily function. Having a period on your wedding day is not ideal, as many of you will agree, but talking about it and finding a solution to make it less of a 'big deal' can only be a good thing. We've put together our top sustainable period products for your wedding day and beyond…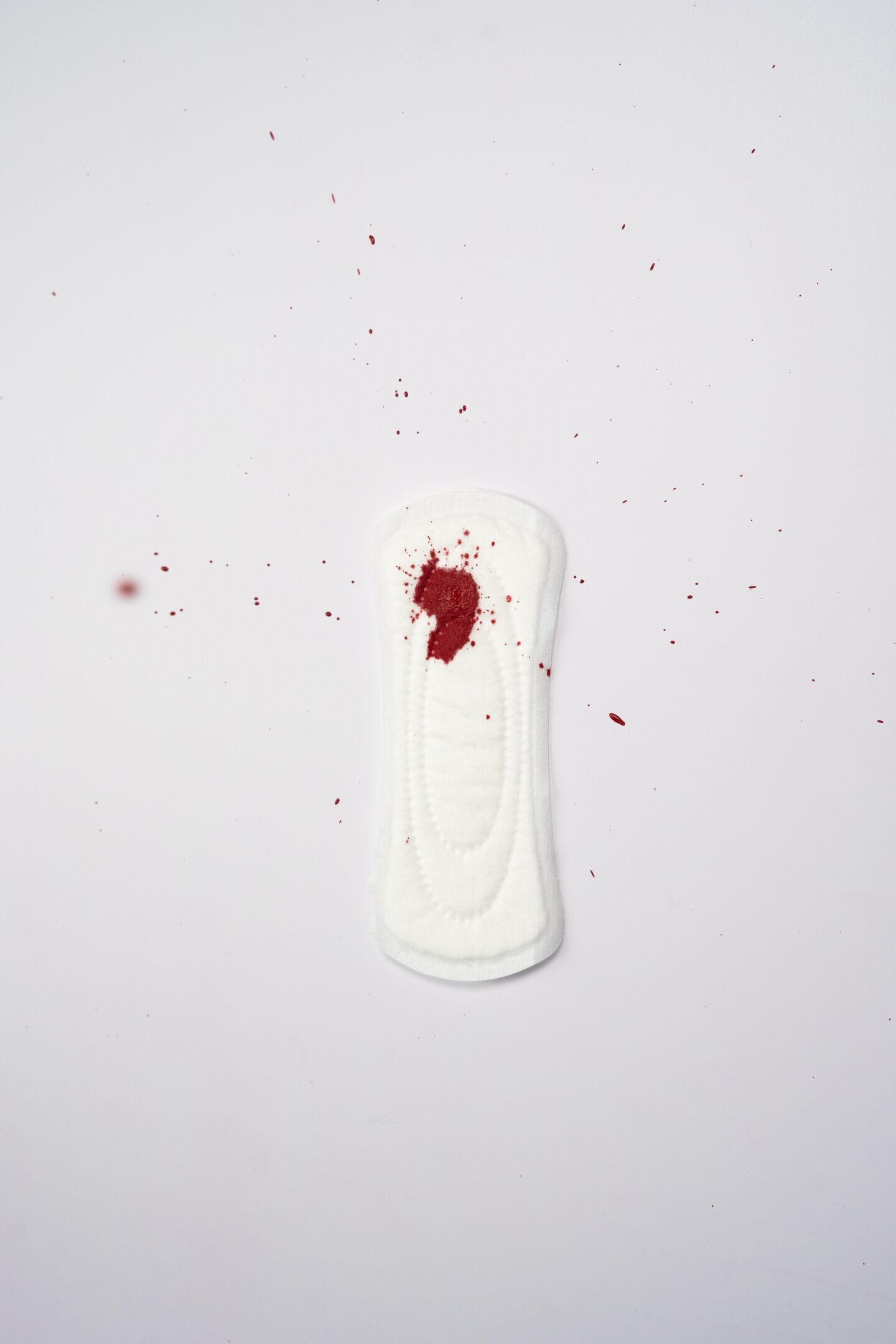 Flo
FLO is an eco-friendly period care brand that does a range of products made from sustainable organic bamboo and cotton. Their tampons, liners and pads are ridiculously comfortable and seriously absorbent. Flo helps make periods more sustainable, comfortable and affordable with period subscription boxes and period-proof undies too! They donate 5% of all profits to charities that help women and girls in need like Bloody Good Period, which fights stop period poverty. They also come in a range of colours to suit your wedding day and everyday life! We love them so much they are also a former sponsor for our ECO Wedding Show too!

Modibodi
Modibodi has a huge range of leakproof apparel brands for every walk of life. It offers a reusable, sustainable range of tops, singlets, period and sweat-proof undies as well as swimwear! Founded by a mum on a mission in 2011, Kristy created the brand after the birth of her second child, her experiences with bladder and period leaks made her determined to create a better line of leak protection, and the original leak-proof brand. Want to find your perfect match product? Take their quiz!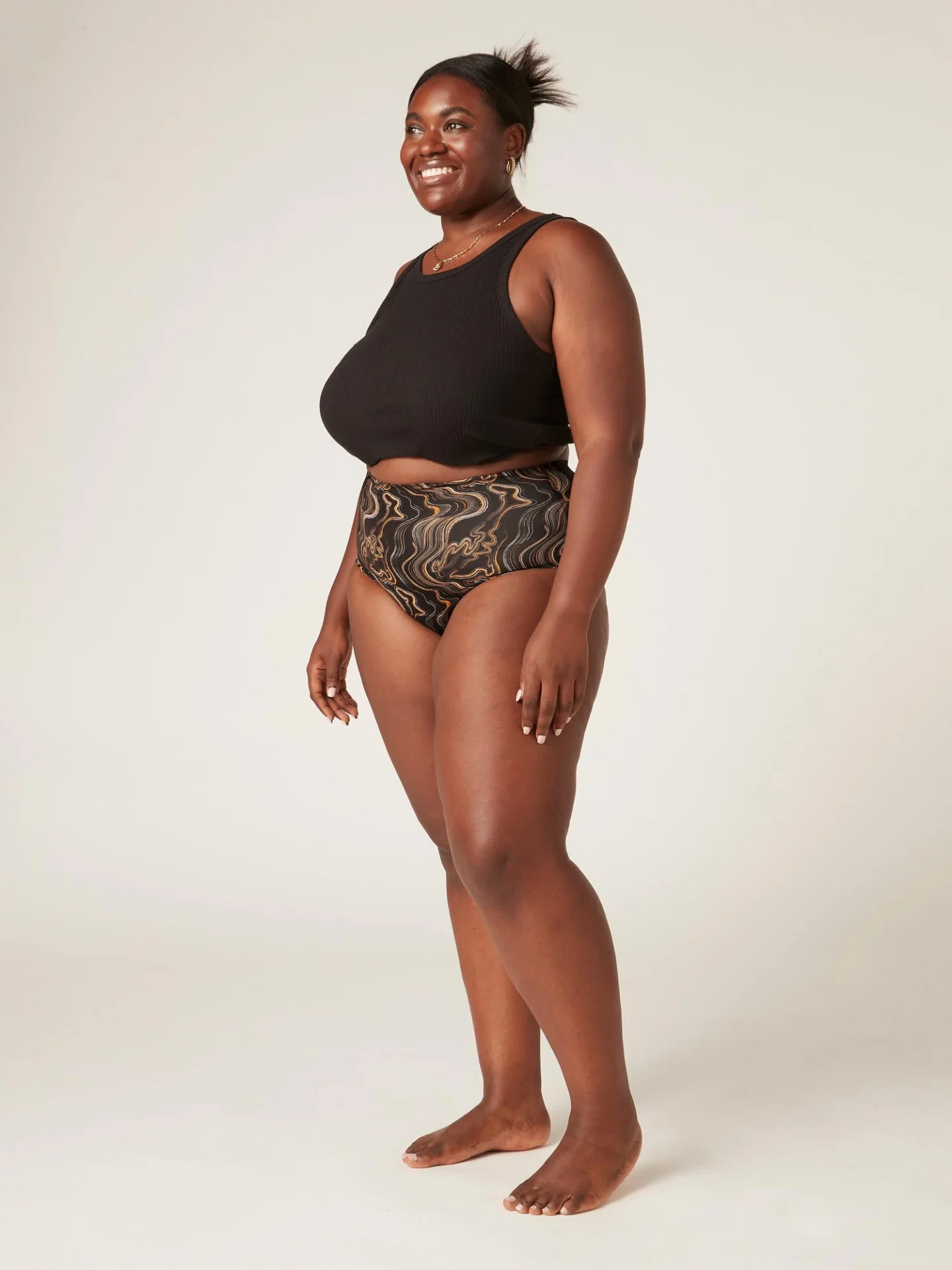 Save My Knickers
How many pairs of pants have you had to throw away due to blood stains? How many items have clothing have you ruined by leaks? Save My Knickers literally saves the day (and your knickers) with its stain-removing powder. Their Blood stain remover is here to revolutionise your periods meaning you can wear your favourite knickers confidently every day of the month and it works on bedding too!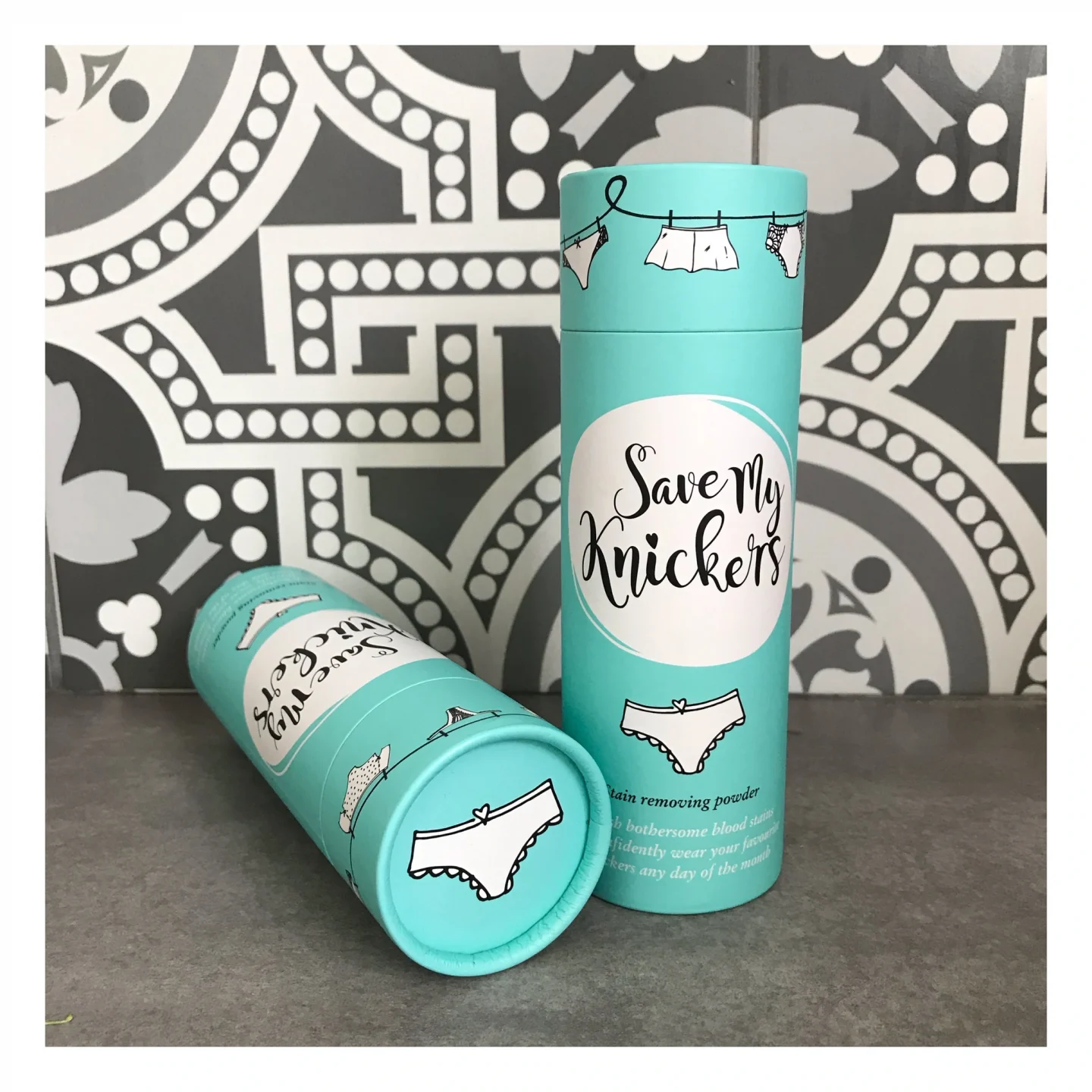 Pretty Polly
As a trusted UK brand for over 100 years, Pretty Polly has been innovating in eco-friendly underwear and their new Period Pants are no exception. An eco-friendly and reusable option for your period, they have been specially designed to get you through your menstruation comfortably and confidently. Leak-proof, breathable and fresh, with an exclusive Ceravida Fresh finish. Made of super-soft modal fabric with 4 layers of special fabric which absorbs everything, they keep you dry even with a heavy flow. With a pretty elastic waistband which is really comfortable and won't dig in, in fact, they're so comfortable they're like a hug for your tummy.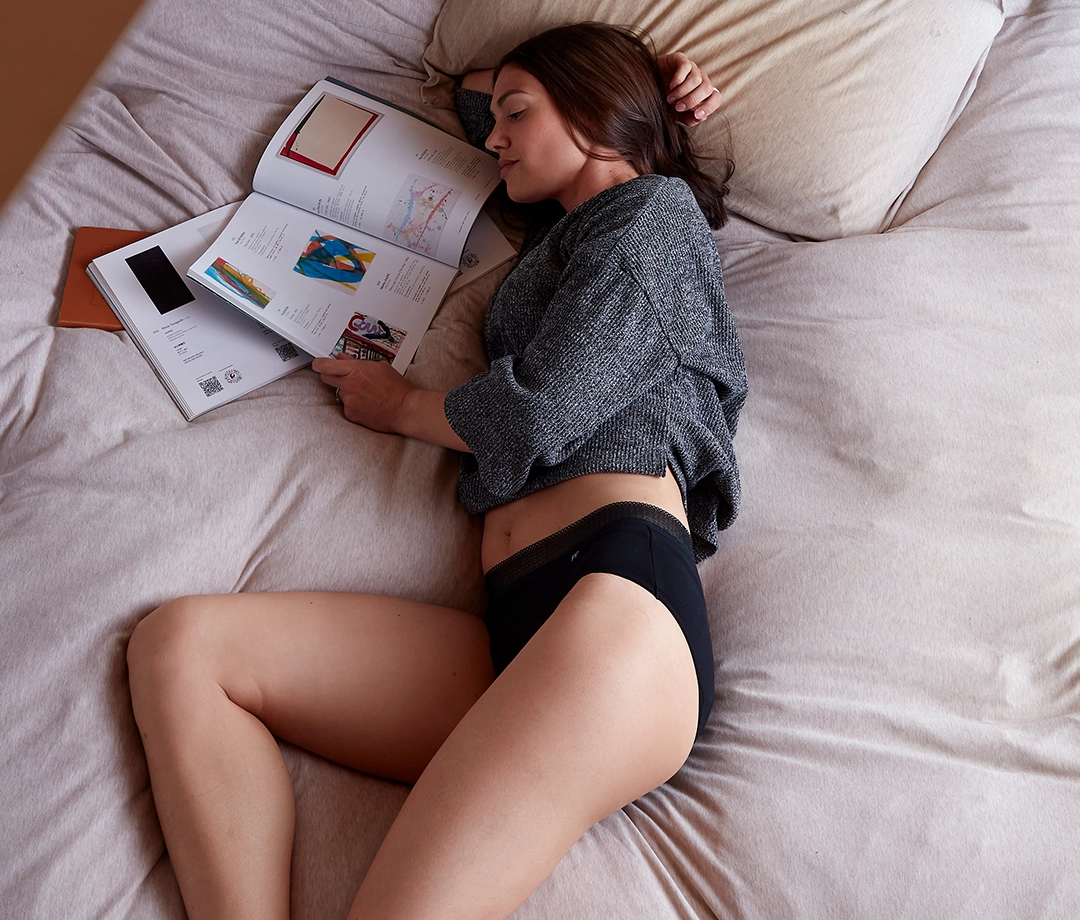 Saalt Menstrual Cups
Saalt Wear
is a line of performance period underwear designed to completely eliminate the need for disposable products, absorbing up to three regular tampons worth of period flow or light bladder leaks. Using industry-leading technology, Saalt Wear is made with moisture-wicking, antimicrobial layers and a leakproof barrier to help keep people dry, comfortable, and confident. They're a plastic negative period care brand with numerous products including Saalt Menstrual Cups and Saalt Wear leak-proof underwear that come in multiple designs and sizes. Find out which cup product is right for you
here!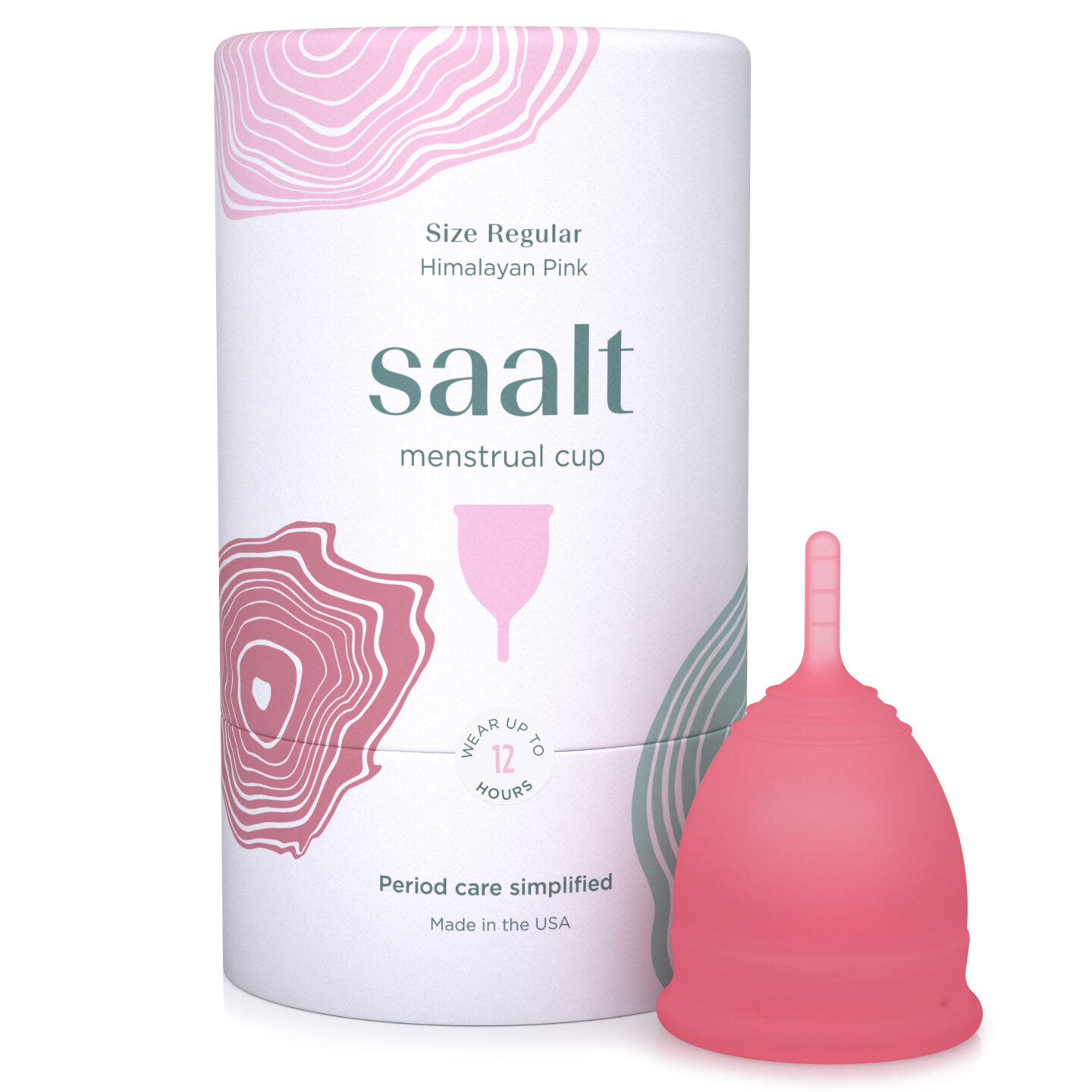 Flux Undies
Eco-friendly and vegan FLUX Undies are modern, comfortable, and most importantly functional. Founded by 28-year-old Paige Fashioni they're on a mission to change the way people period with a focus on a future of sustainable modern period care to end period plastic. With high-end, fashion-forward comfortable period products designed with function in mind FLUX Undies period pants prevent leaks and stains and provide unrivalled products. They're also just about to launch a period bikini wear too, perfect for your honeymoon!

Trade To Aid
Trade To Aid s a social business meaning all its profits go to funding menstrual education. Their sustainable, reusable sanitary pads are comfortable, secure and save you money. For every pack of pads you buy, they donate a pack to someone in need of a better period. Made of recycled and reusable materials, the pads are simple to wash and easy to reuse, plus they reduce waste, and keep plastic out of landfill and away from the oceans.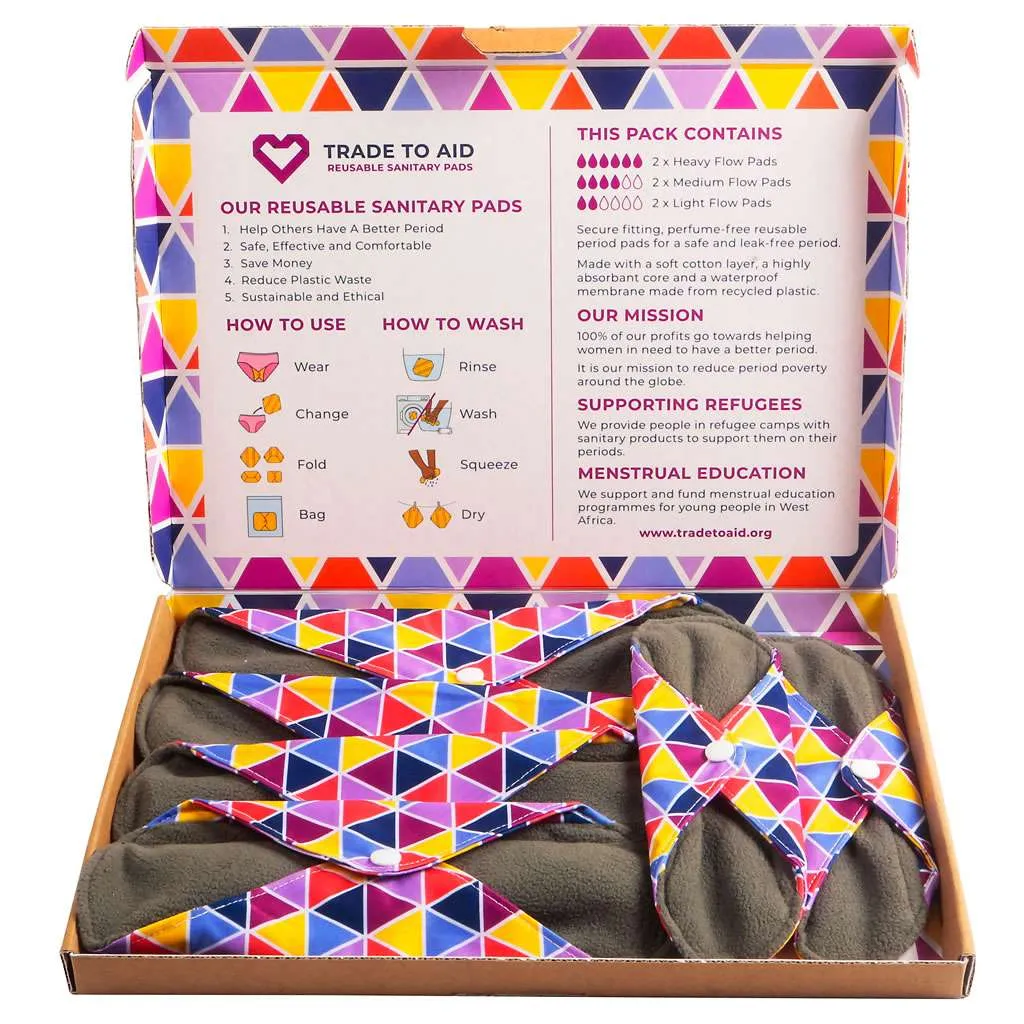 IF YOU LOVED THESE SUSTAINABLE PERIOD PRODUCTS PIN THEM TO YOUR BOARDS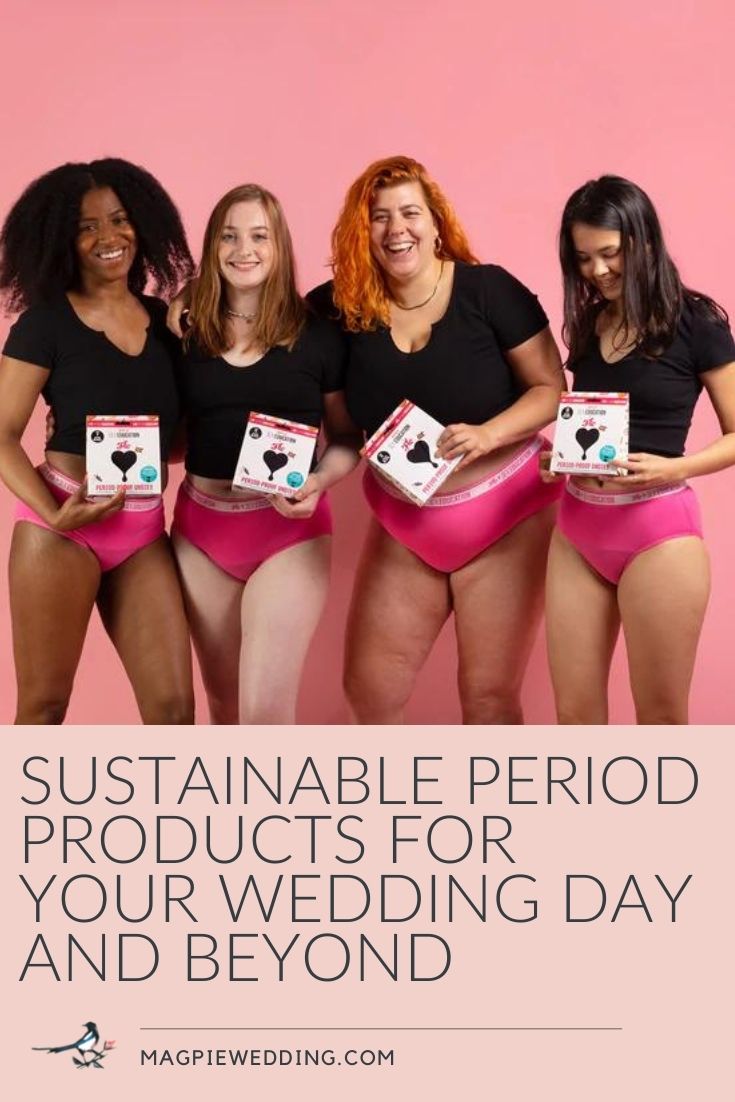 If you loved these sustainable period products you may also like;
Expert Advice If You're Worried About Getting Your Period On Your Wedding Day
Practical Advice When Planning An Extended Honeymoon
7 Ways To Support Your Mental Health; Wedding Planning and Wedding Day Advice