Whether it's your first time, second time, or more, getting married at any age is definitely an appropriate thing to do! What's not appropriate is being told how you should dress, behave and be if you're an older bride. Like any bride getting married, your day is about you and your partner. End of. No matter of age should ever come into what you should and shouldn't do for YOUR wedding day and although societal rules exist (insert eye-rolling emoji) they're definitely something you should be sticking two fingers up at. Love has no age and romance is the most beautiful thing we ever did see. So be unapologetically you. Here are our 7 Things Not To Do If You're An Older Bride…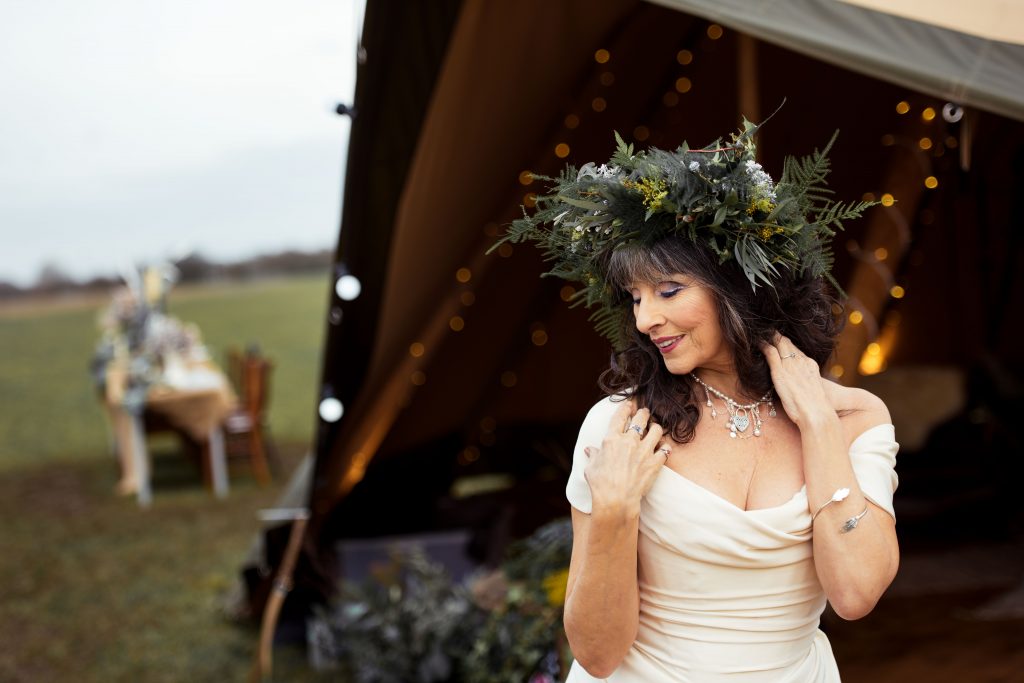 Don't Wear A Sensible Heel
Unless you want to of course! Somewhere along the age line, society decided it's not okay for mid-life brides to wear bright-coloured or leopard print killer heels adorned with bows or sparkles. We say if you're a shoe lover and want to wear those skyscraper heels on your wedding day whether their coloured or not, then go for it! They might just add a little bit more of 'you' to your outfit and complete it perfectly! So pick the heels you love and unless you want to, please don't wear a sensible heel!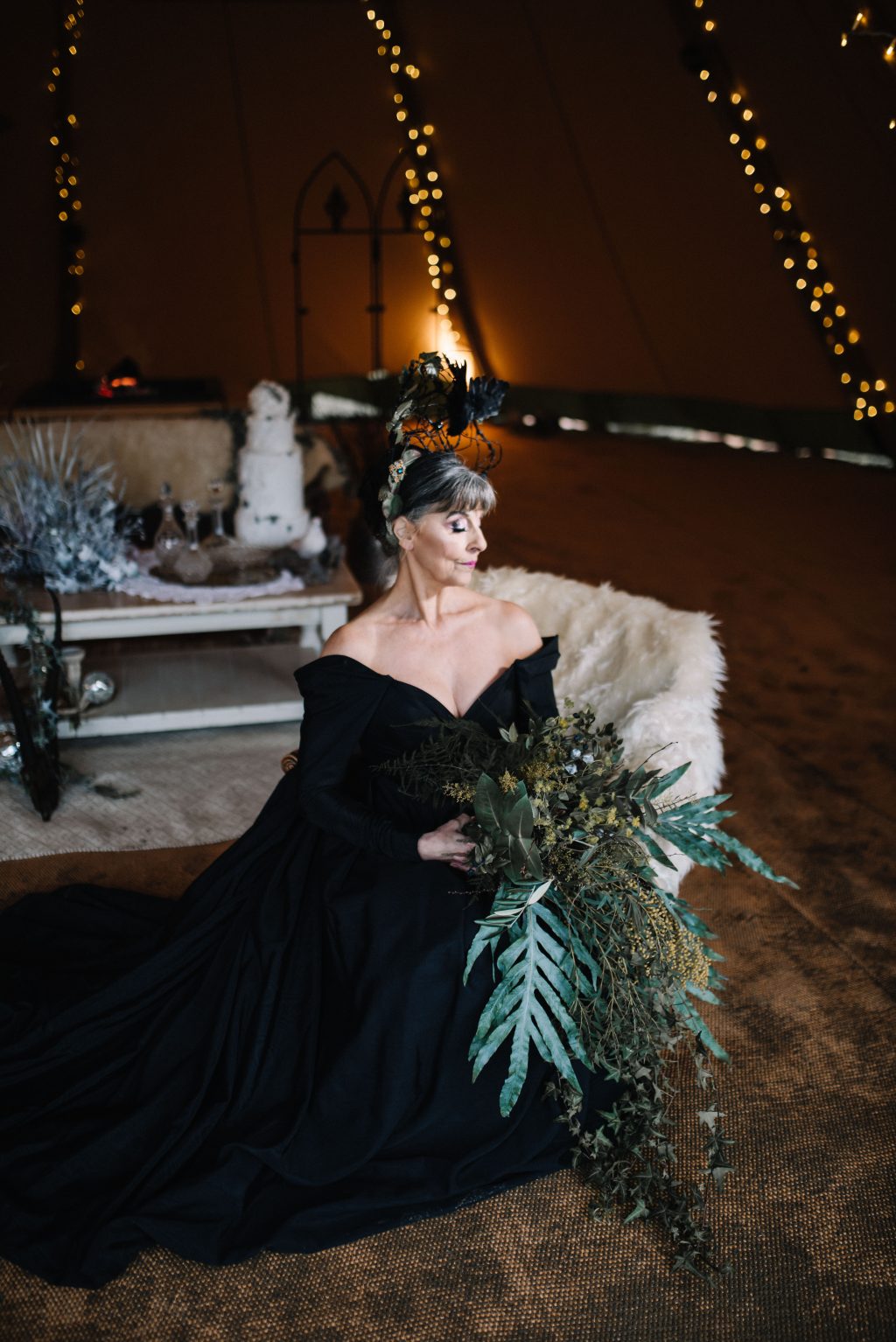 Don't Be A Bride That Doesn't Feel Like You
If you search for 'What should I wear as a 40/50/60-year-old bride' and you're horrified by the outdated and just not very 'your look', then file them under BS and continue to search for something that you feel fabulous in. There is no certain way you should look and it's okay to rip up the 'rulebook'. Being a bride at any age should mean that you can dress and be however fits you and your personality the best. Please, don't be a bride that doesn't feel like you on your wedding day!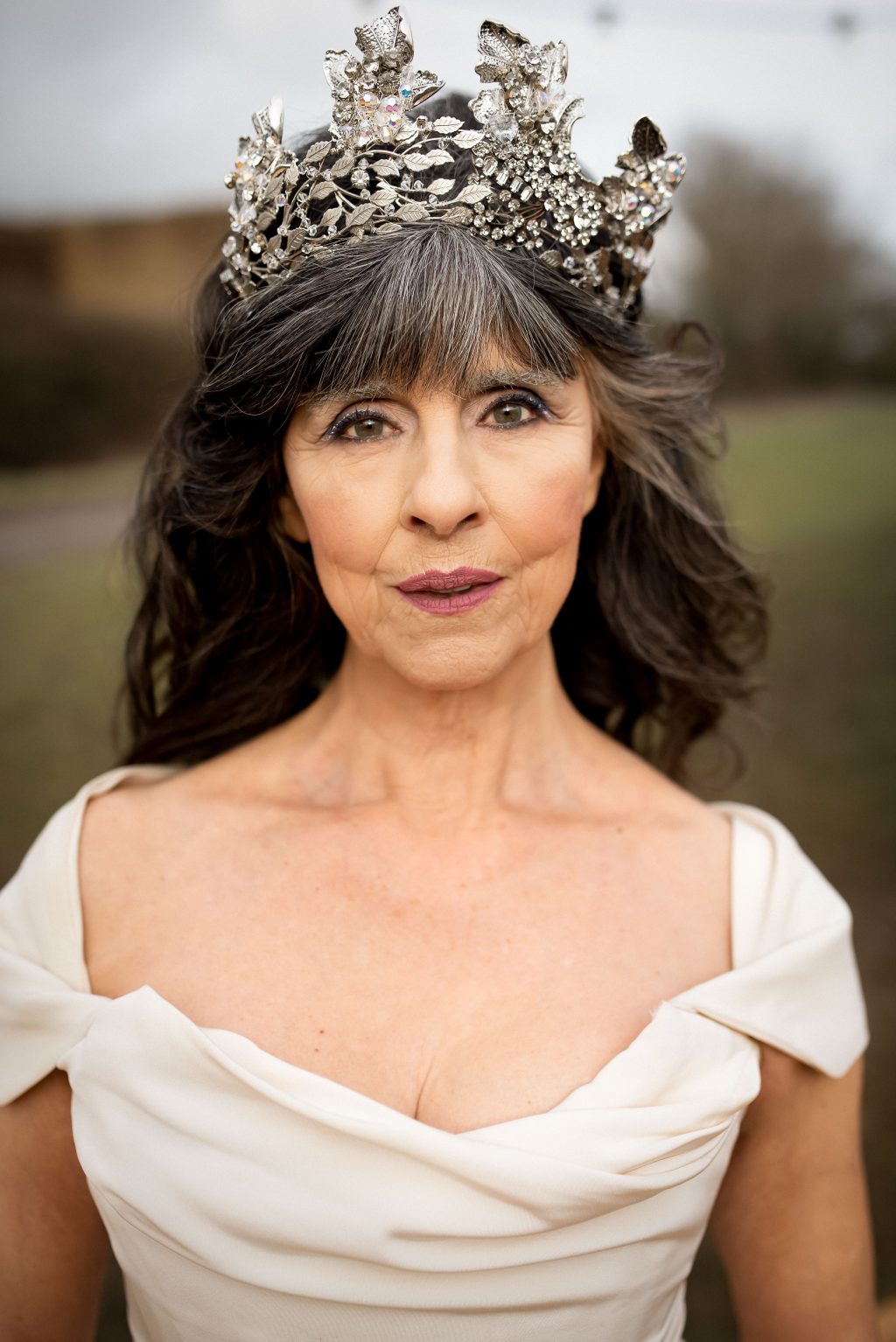 Don't Wear A Dress You Don't LOVE
The same applies to your dress. Pick something that you LOVE! Whether that be a short dress or a big fat multi-layered tutu princess dress. Your dress is an extension of you and your personality. You shouldn't be pigeoned holed into what you 'should' look like whether you've been married before or not! Don't wear a dress you don't absolutely LOVE!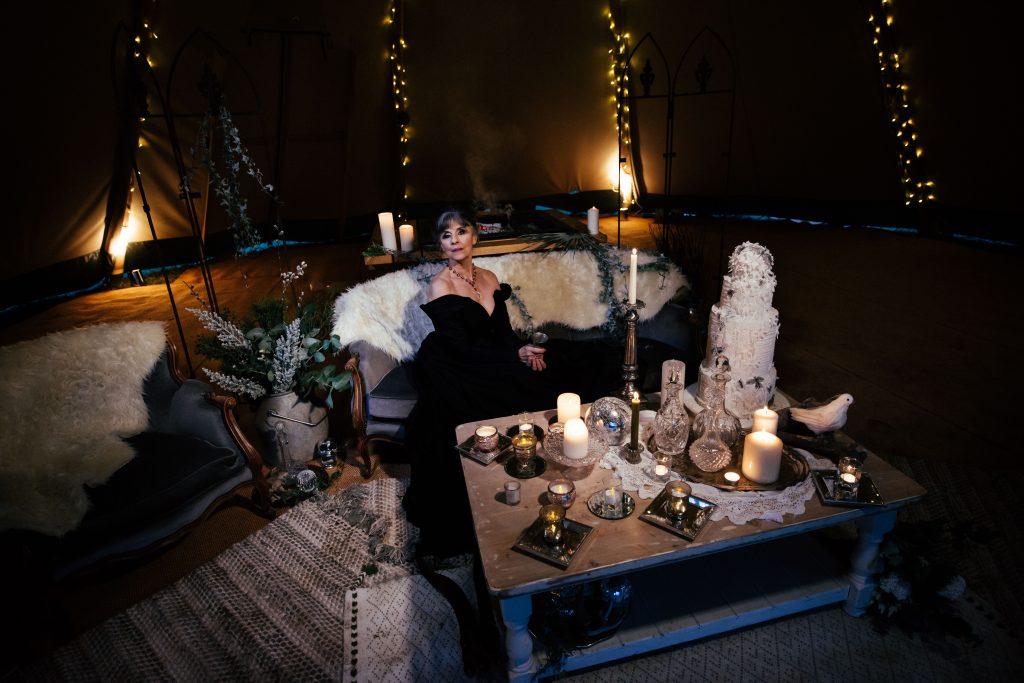 Don't Think That You Can't Wear White
There's a common misconception that if you're an older bride or you're marrying for the second time or more then you should steer clear of wearing white. Traditionally the colour white was associated with purity and virtue 'the virgin bride' and for most people now getting married we pretty much know that this is most probably not the case. So why can't you wear white as an older bride?! If you want to… wear the big white dress!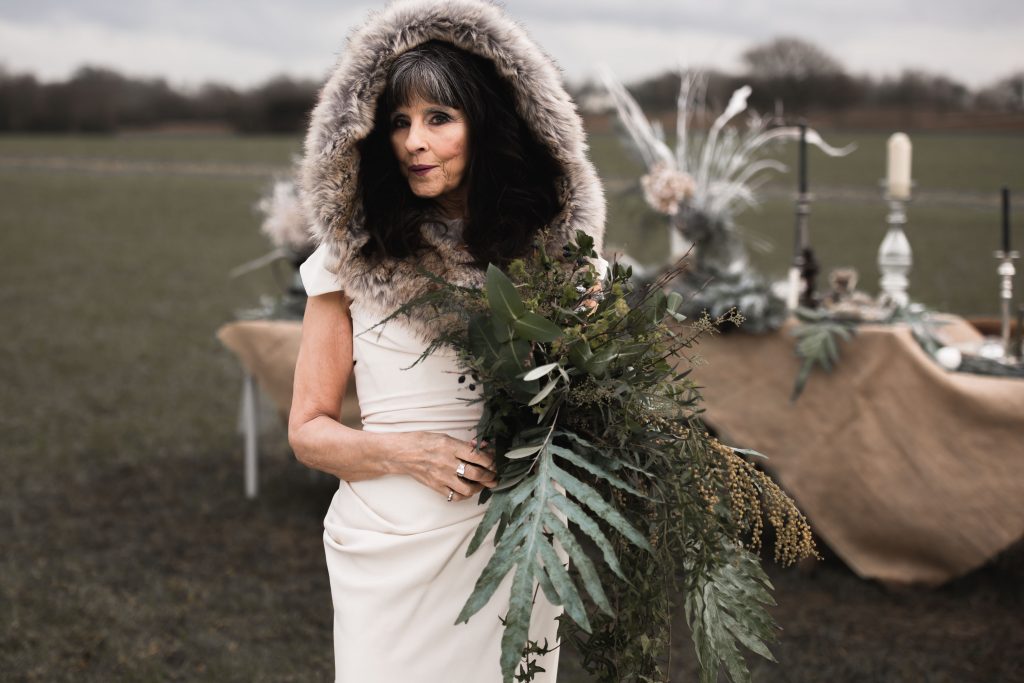 Don't Think You Have To Have A Small Wedding
If you're getting married later on in life then chances are you'll have so many more people to invite! Unless you want a small intimate wedding, then the bigger the better! A wedding is a celebration and the bigger the better in our eyes. So have the party you've always wanted and celebrate your marriage with the people you love!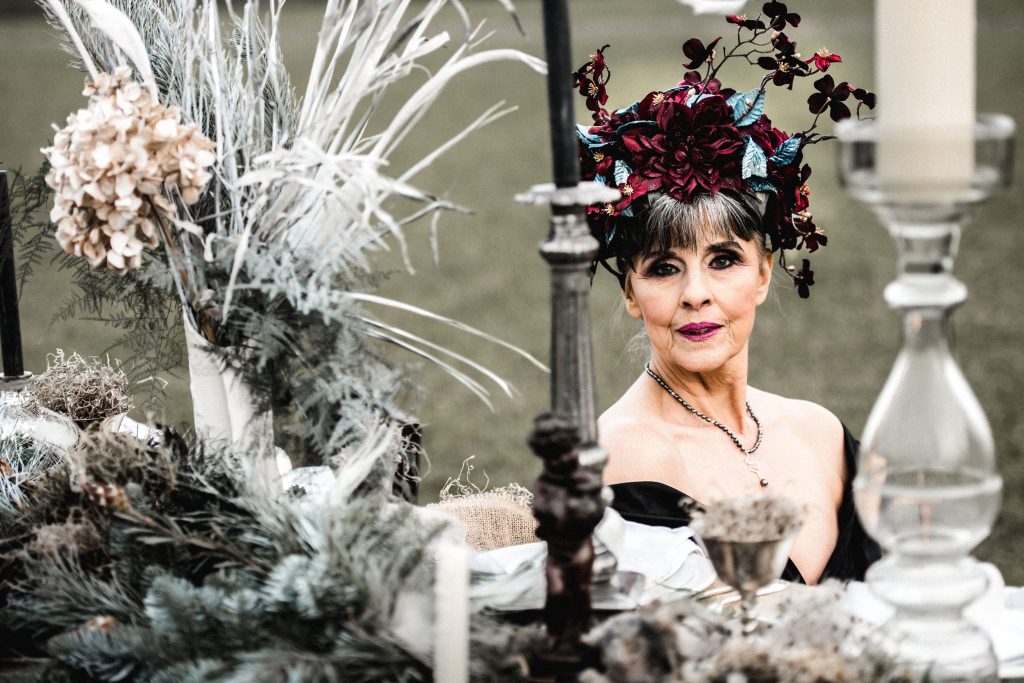 Don't Have A Wedding Party
If you want seven plus bridesmaids and seven plus flower girls have them! Just because your marrying older doesn't mean you don't want your friends by your side to support you on your wedding day. They will want to be there for you too, whether they're wearing matching dresses and catching bouquets or not!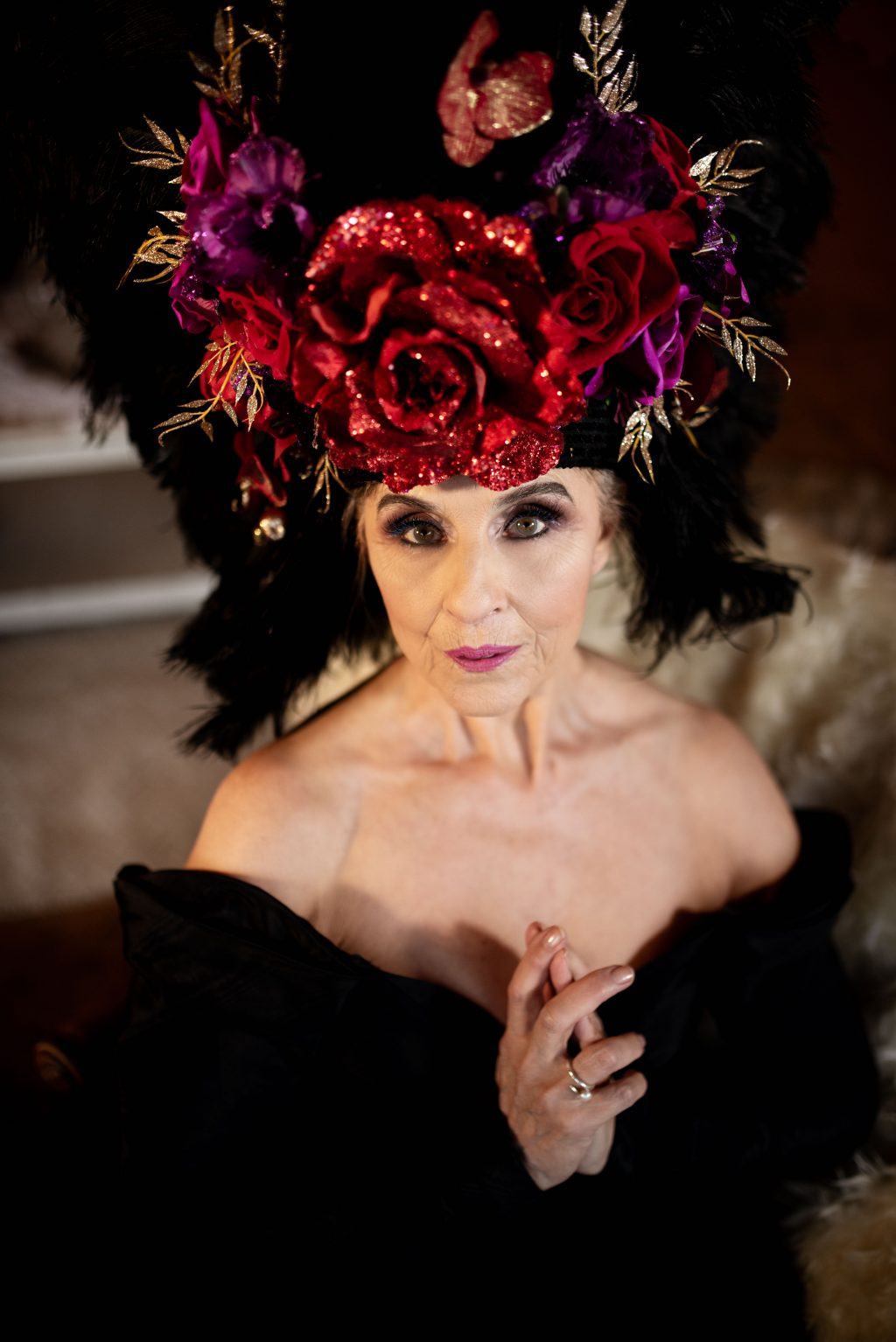 Don't Listen To Other People and The Societal Rules
There are societal rules everywhere and everyone will always have an opinion on something. These opinions and rules will also clash. So, as long as you are true to yourself and what you're doing feels right to you, then try to blank out all the other stuff! Your wedding day is about the two of you, whatever age you are!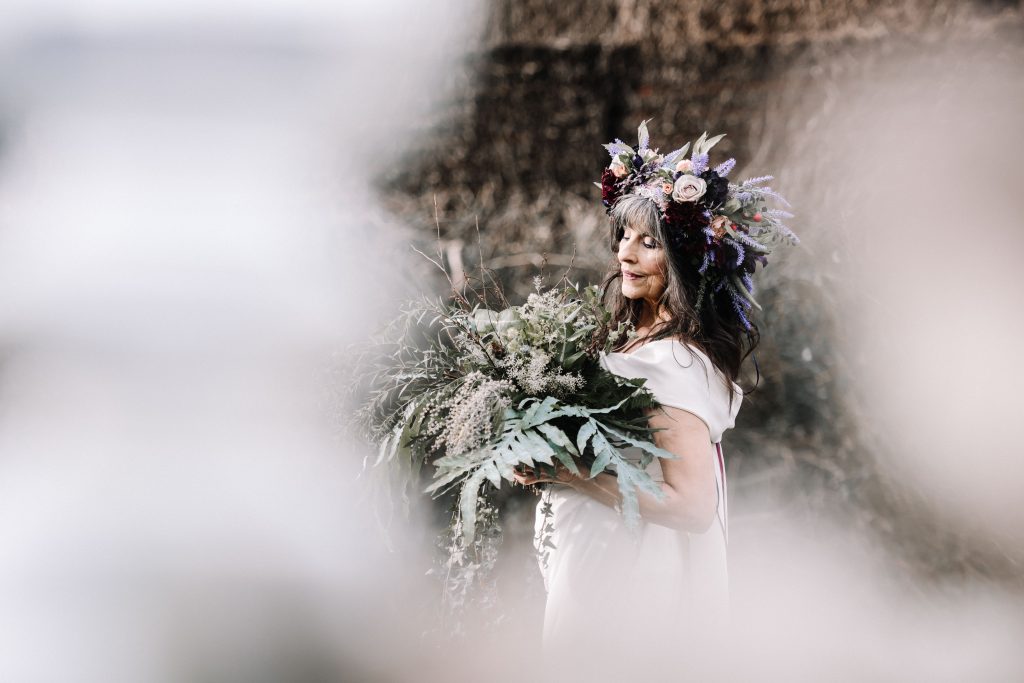 Credits – 7 Things Not To Do If You're An Older Bride
Photography – Markuza Photography @markuzaphotography
Hair and Make Up Ieva Genovesi @ievagenovesibridal / Stylist and Flowers VV Raven @vvravenfloral / Assistant Stylist The Emerald Lounge @theemeraldlounge / Venue The Barns at Lodge Farm @lodgefarmbarns / Model Anne-Marie Hughes @anne_marie_h_777 / Wedding Dresses – Beyond Bridal @beyondbridal_beyondburlesque / Tiaras Mr Mortimer's Wife @mrmortimerswife / Jewellery Helen C Walls Jewellery @helencwallsjewellery / Stationery Made by Rae Designs @madebyraedesigns_uk / Cake Fifi's Cakery @fifiscakery / Props Anthology Wedding Hire @athologyweddinghire / Bell Tents The Canvas Tribe @the_canvas_tribe / Tipi County Marquees (East Anglia) / Faux Hoods Hoodlum Clothing UK @hoodlumclothinguk / Hats CcMillineryCreations @ccmillinerycreations
IF YOU LOVED THIS ADVICE ON BEING AN OLDER BRIDE, SAVE IT FOR LATER!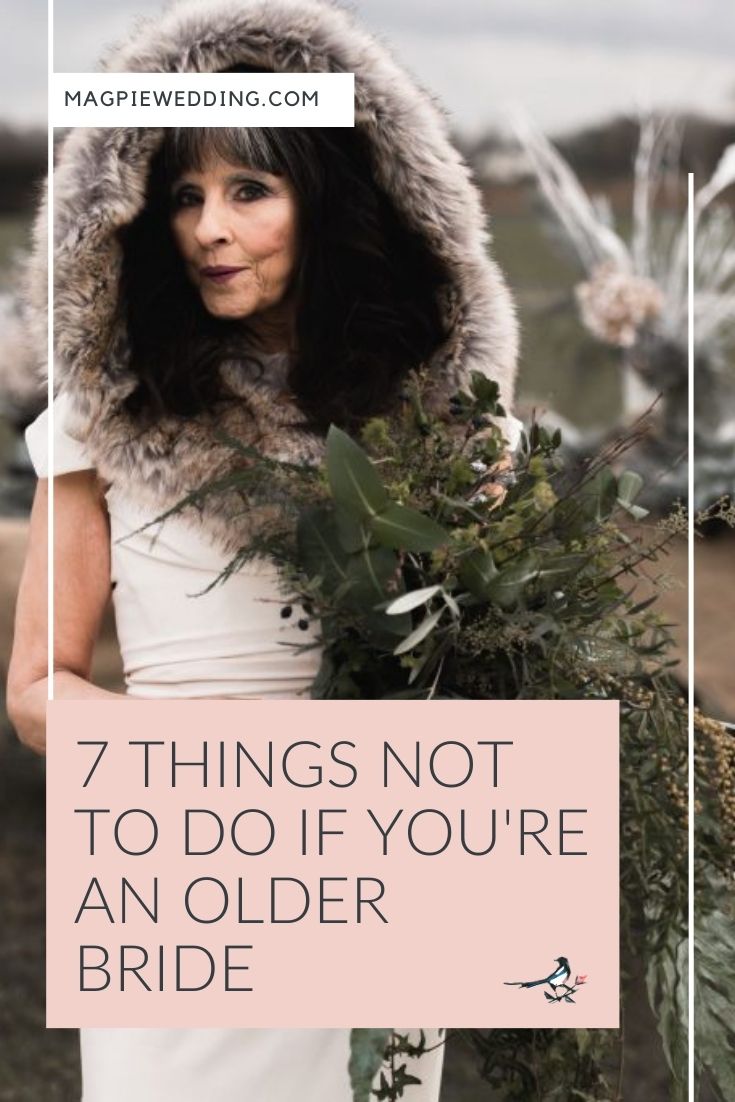 If you loved this older bride advice you may also like;
Alternative Winter Wedding Inspiration with Ethereal and Gothic Vibes
How To Choose The Perfect Wedding Dress And Honeymoon Wardrobe As An Older Bride