Let's start by saying, we believe that you can wear any wedding dress at any age. But we also know that for some older women, the idea of picking out the perfect wedding dress may seem like a huge challenge, especially if you're menopausal which often leads to confidence issues. If you and your beloved are celebrating renewing your vows or you are walking down the aisle for the first time, you want to look perfect.
Much of your wedding preparation will focus on finding the perfect wedding dress. Your gown will be the star of the show during the wedding, but there still needs to be thought put into what your honeymoon wardrobe will be. Finding the right bathing suit, for example, that makes you feel great should also be a priority as well as fabulous dresses for the evening.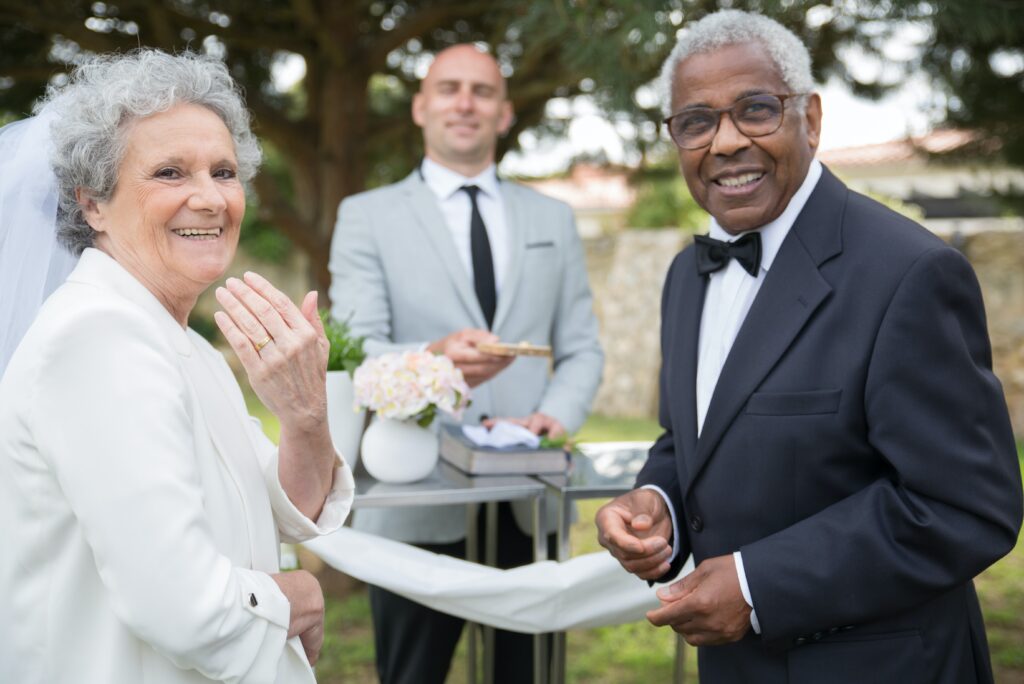 You still want to look your best, but how easy is it to find a wedding and honeymoon wardrobe that is both comfortable, functional, and flattering on a mature woman's body, right?
It may seem like an impossible task to find just the right dress and honeymoon wardrobe that you are excited about, but with a wider variety of choices like the styles from Dainty Jewells and other fashion designers, older women can look their best on the beach. Let's take a look at a few tips that will help you find your dream wardrobe for your wedding when you are over 50.
Support
One of the best ways to stay secure and get the support that you need is to find a wedding dress that has an underwire or bodice that can be cinched. Just like a traditional bra, underwire will give you a boosted look and feel in your wedding dress. This is the same for your honeymoon swimwear.
Cut and Design
You may want to flaunt your style with a unique wedding dress, but beware that certain fabric patterns can take away from your amazing shape. For example, stretchy fabrics that cling tightly to your body may not be the look you want. They also may make you hotter which you won't want, Work with your wedding stylist to find a dress that you can tighten in the right places while still giving you room to be comfortable and look your best, in a fabric that works for you.
When it comes to your honeymoon wardrobe, much of your choices will depend on your holiday destination. Pack your wardrobe to match your needs. If you're going to a hot country, choose natural fibers to keep your body temperature down.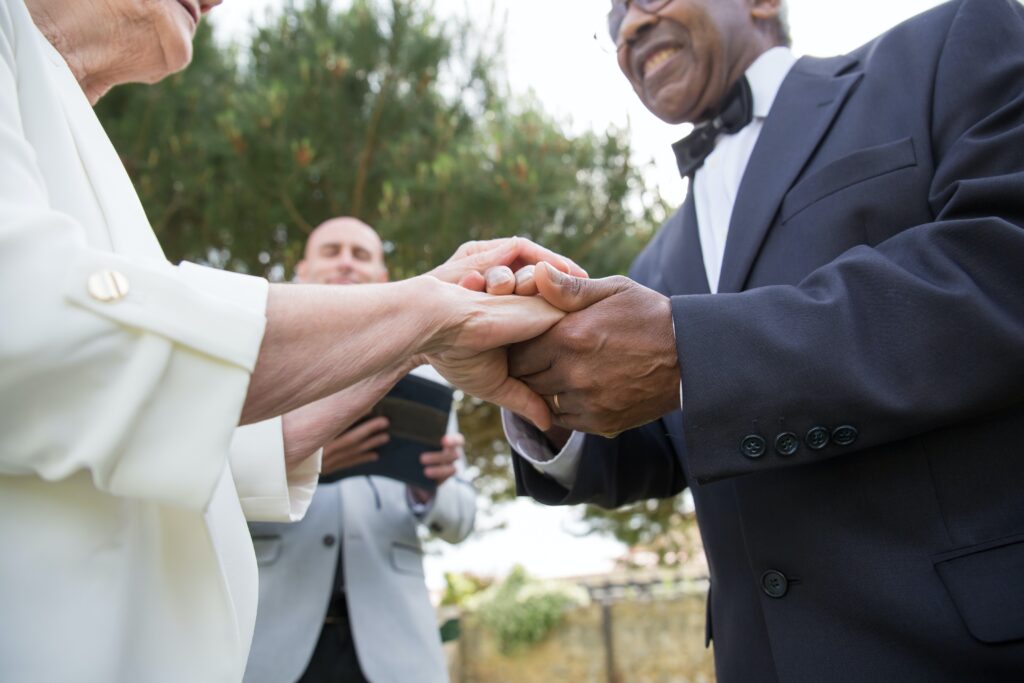 Tummy Control
When you are menopausal your tummy often bloats which makes you feel uncomfortable and can affect your confidence. Did you know that you can find the tummy control that you need in a wedding dress? There are now several different types of women's shapewear that come equipped with just the right body molding elastic to cover those small rolls around your tummy. Your wedding dress will fit you perfectly when you add a shaper that can actually suck you and tuck you in all the right spots and leave you feeling comfortable and confident.
Two Pieces
If you want to feel more carefree and comfortable on your wedding day, you can opt for a two piece ensemble. There are many choices and styles to choose from when you go with a two-piece wedding outfit. You can get a traditional-looking gown that has a separate bodice and skirt, or you could go with a classy wedding suit. Your wedding suit can be worn with a dress or trousers depending on the type of coverage that you are looking for.
Wedding Wardrobe
Most brides focus on the wedding dress and don't give as much thought to the other outfits that they will need for their special day. Many brides choose to change into a going away outfit near the end of the reception to signal that the wedding is over and the couple is heading out for their honeymoon. You can choose a sultry suit, or a simple summer dress to say your farewells.
Don't forget to get your honeymoon wardrobe ready before you walk down the aisle. If you are heading somewhere tropical, pack looser fitting clothing that will let you breathe and relax on your vacation.
If you are preparing for your wedding as an older bride, follow these tips to help you find the perfect wedding attire that works for you, plus gives you the confidence you deserve.