Easter's just around the corner and although there won't be many nuptials taking place this year, you may be looking forward and planning your Easter wedding for next year… and boy will it be an Easter celebration! Easter wedding styling doesn't have to mean Easter eggs on every table, it can be incorporated in a chic and stylish way and on today's blog post we bring some of our top Easter wedding styling ideas for a beautiful spring extravaganza, so grab some chocolate and feast your eyes on this!
(This post contains affiliate links)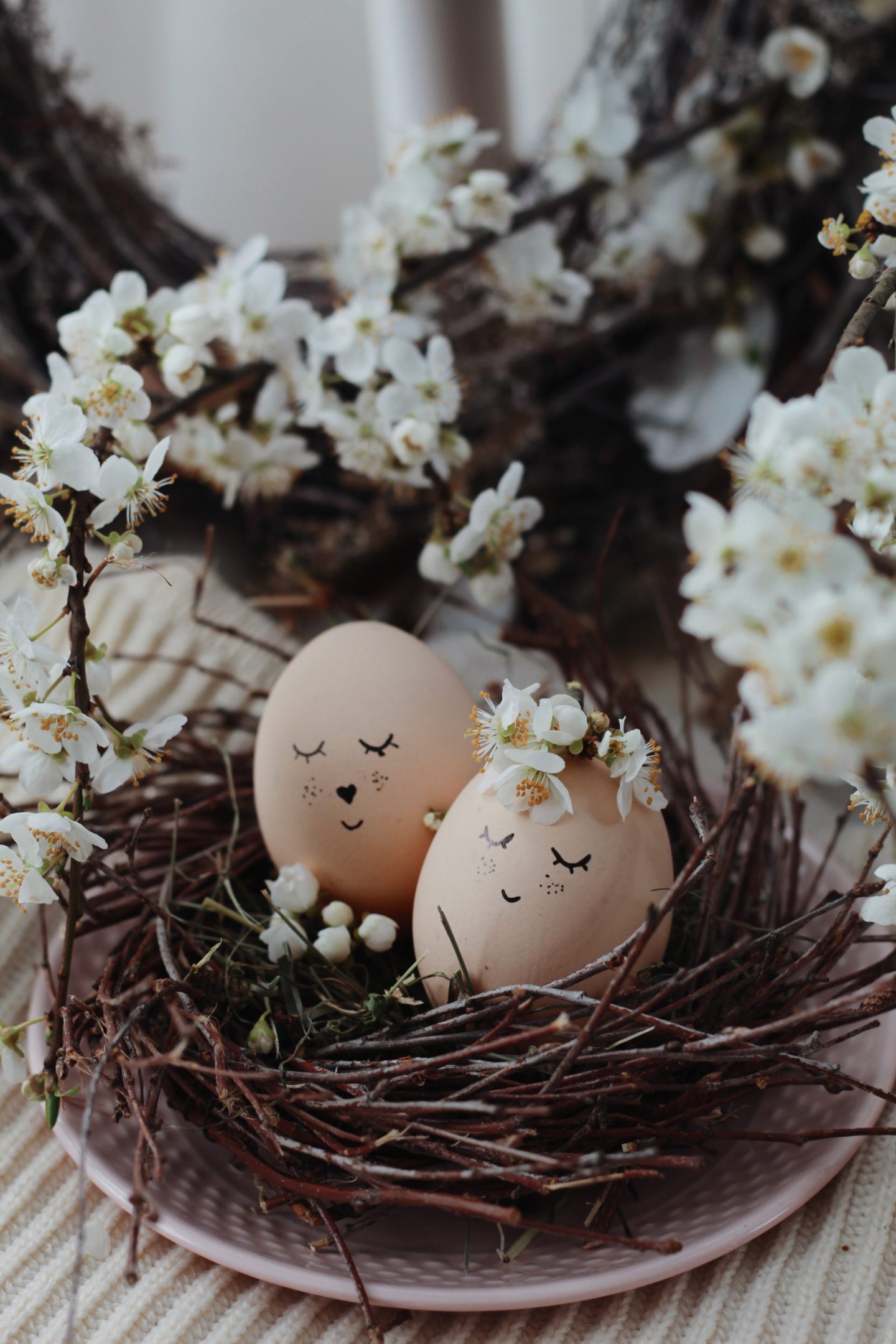 Easter Napkins
First up is some beautiful table styling for your Easter wedding inspiration. It doesn't come much better than these cute and ditzy floral napkin designs from The Embroidered Napkin C0mpany, they're inventive and creative but most of all will definitely add the wow factor to your Easter wedding tables. From bunny ear napkins to Easter crackers, we are in love!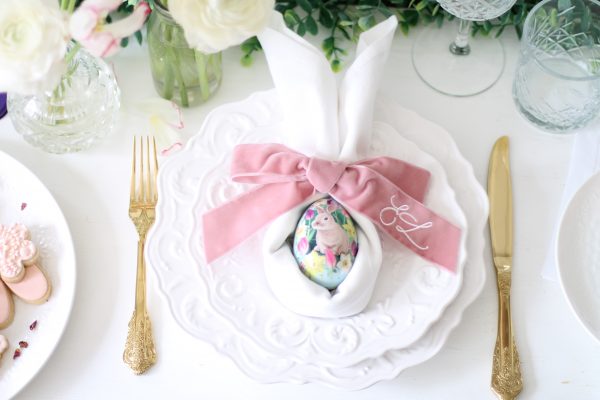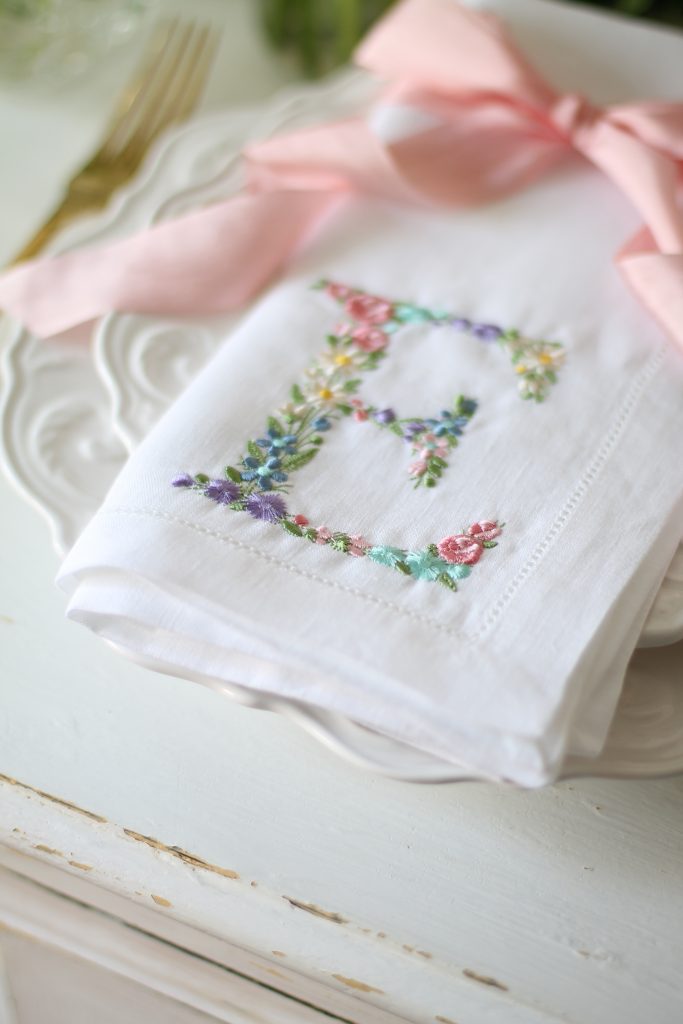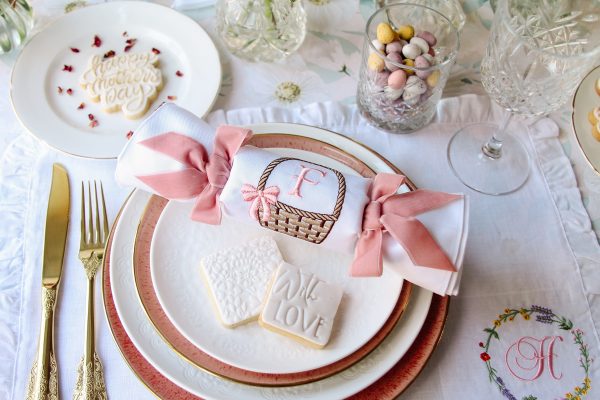 Bunny Name Places
If you're looking for a creative way to display your table names, these bunny themed modern place cards will definitely add a touch of Easter to your big day. Everyone loves something that's personalised to them and your guests are bound to love these! They can double up as favours too, so your guests can take them ho,e and use them at future Easter events!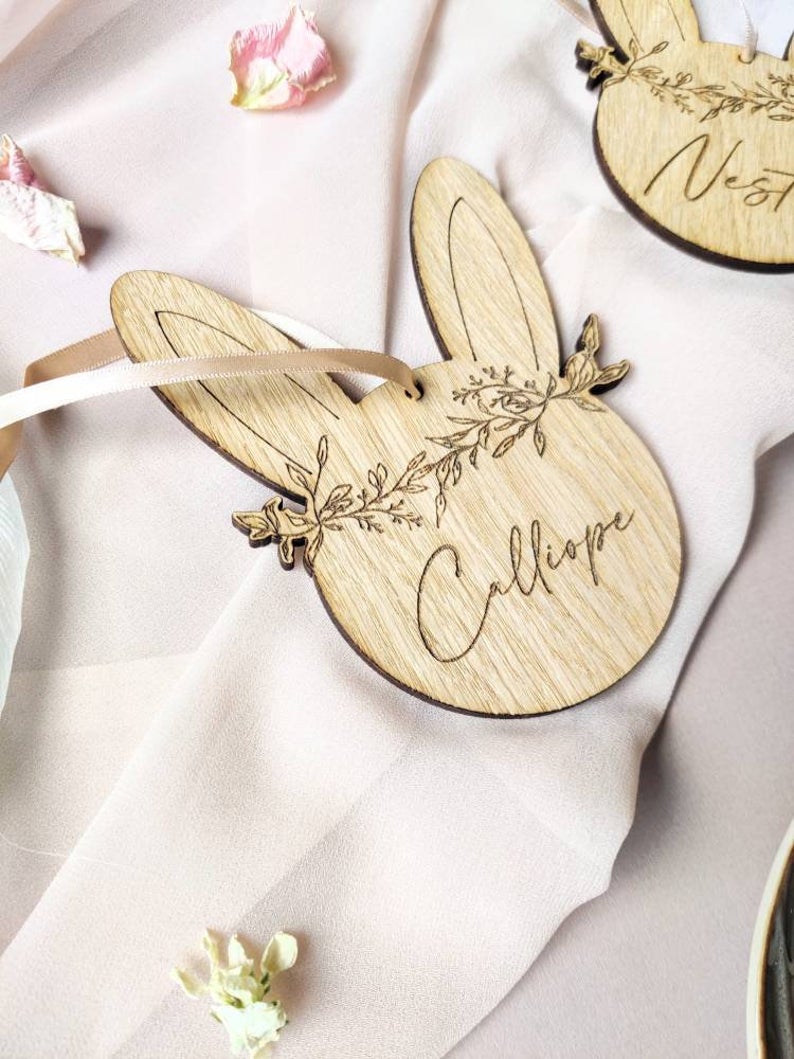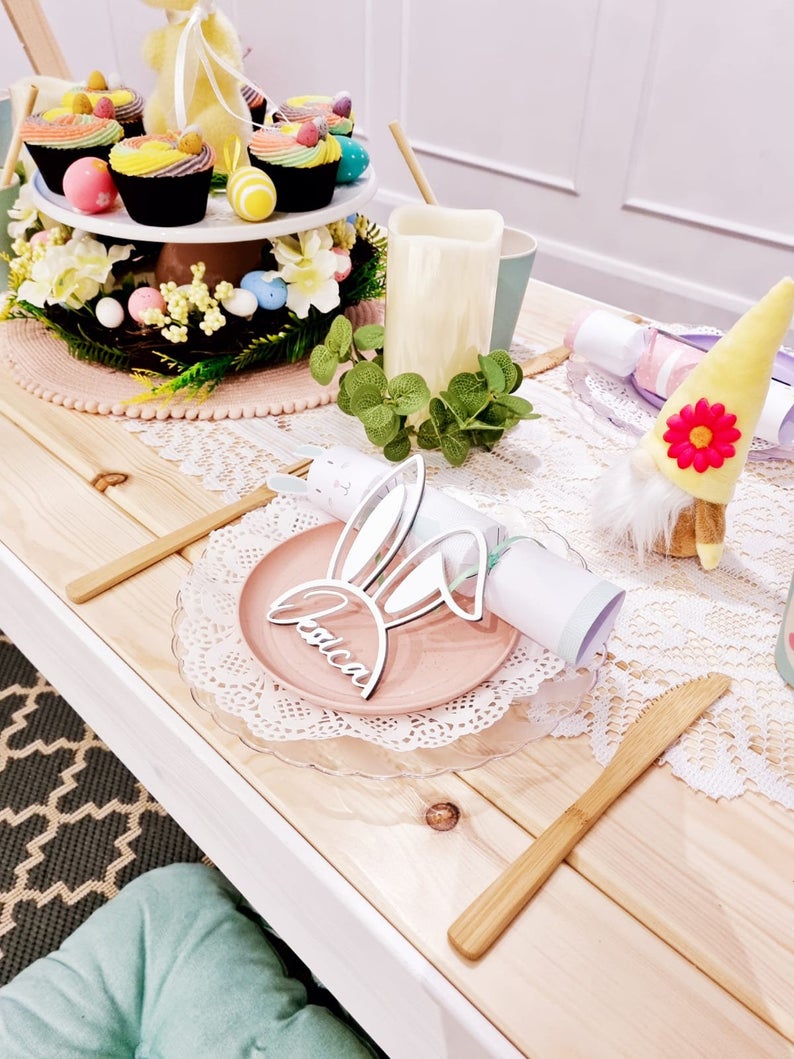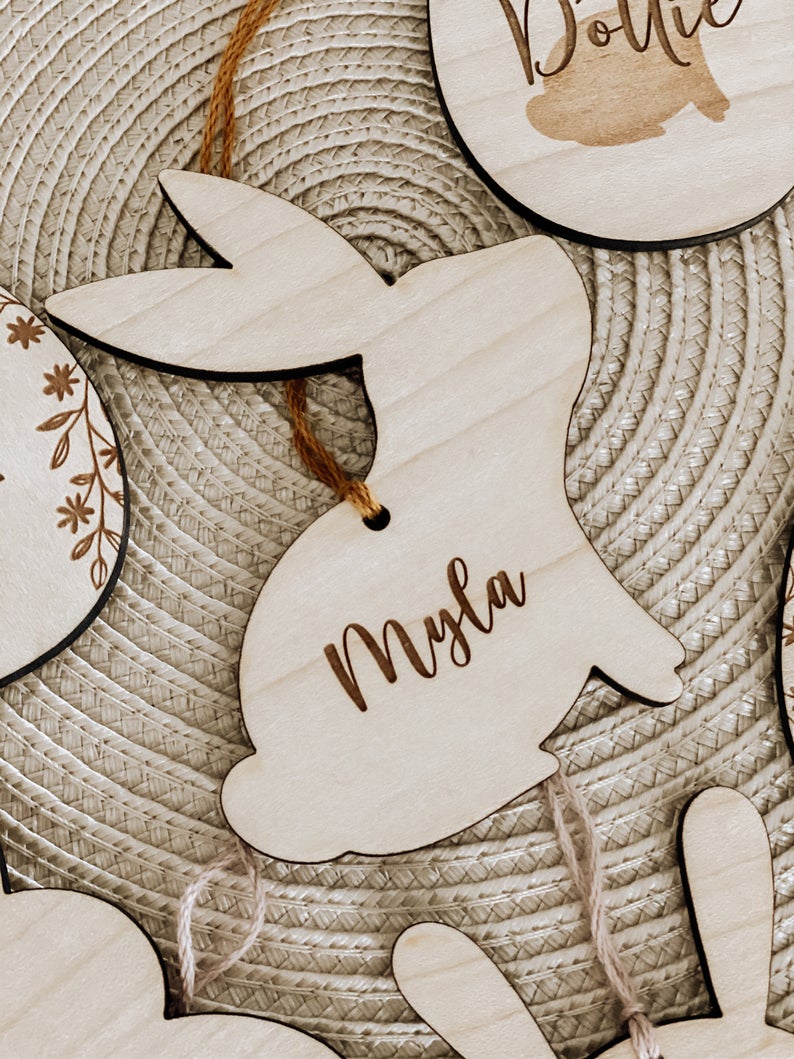 Hand Painted Marble Eggs
Whether you're planning on buying these beautiful little creations, or getting creative and making them yourself, they're a unique and chic decoration for your Easter wedding. Scatter them on your tables, hang them in your venue or use them on your place settings as name places. There are so many different ways to use these hand-painted eggs in your decor. Get your wedding party involved and get painting!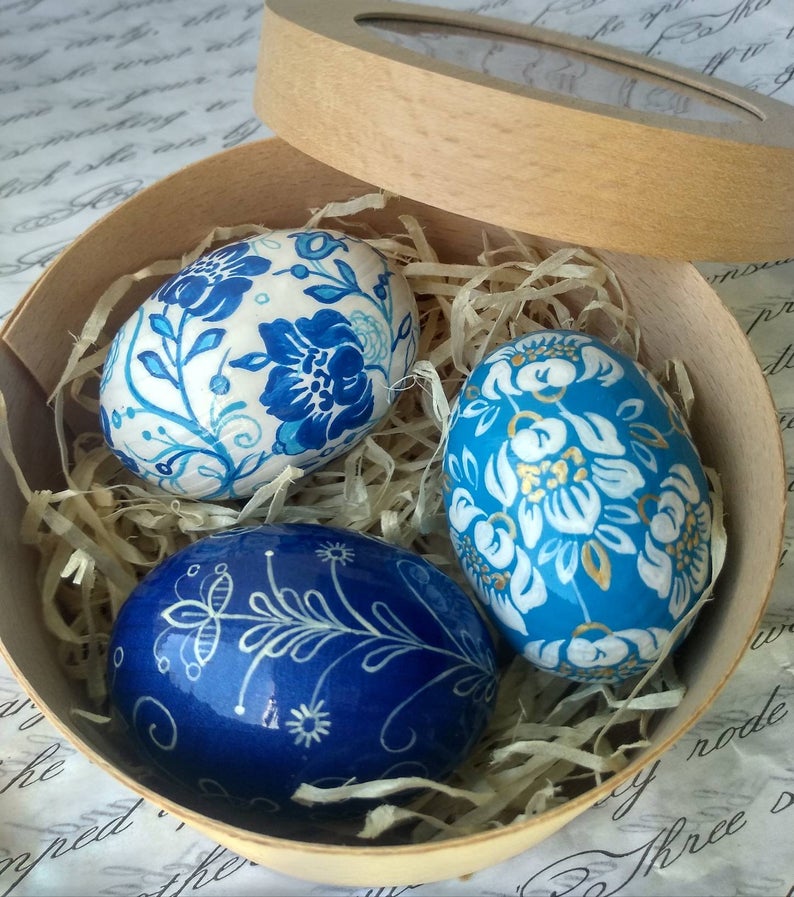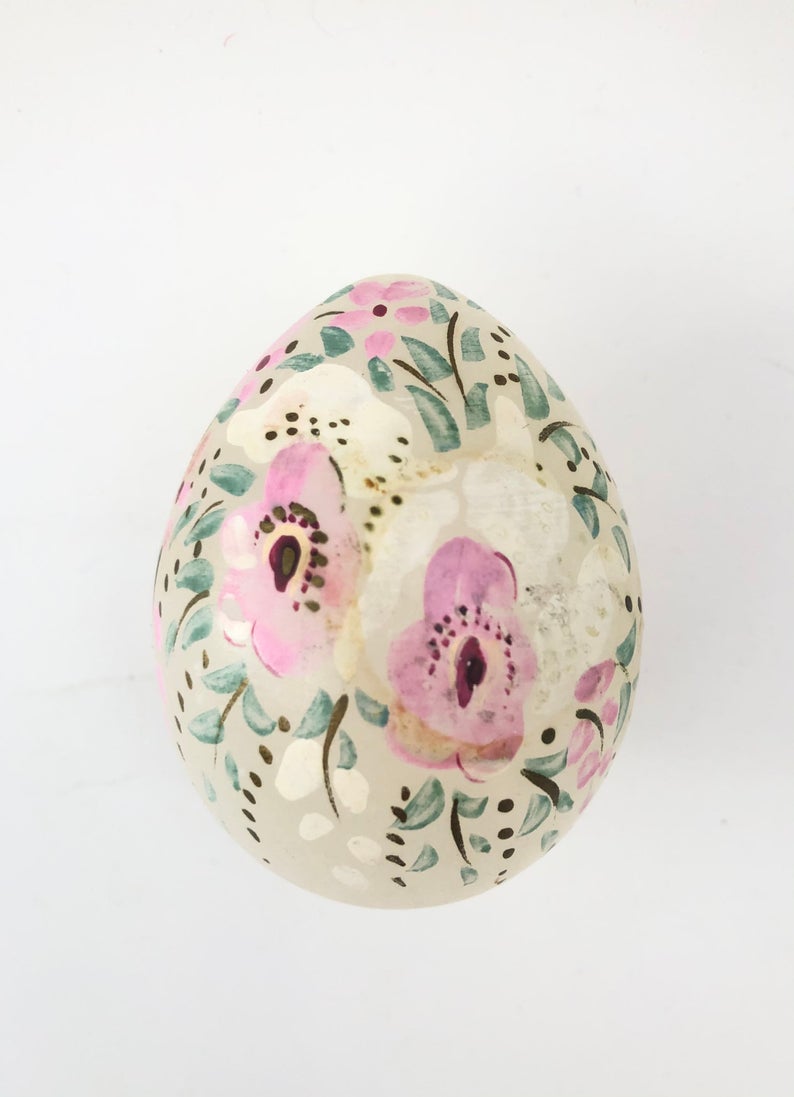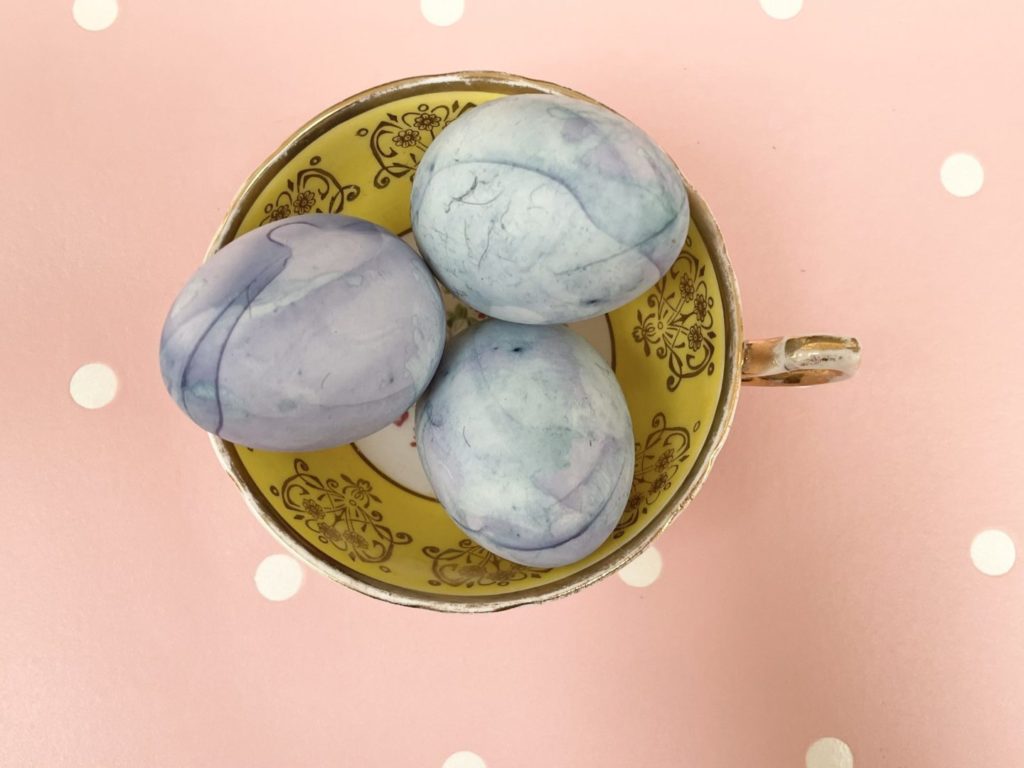 Flower Love
Spring flowers are pretty, fresh and full of a new life for the year ahead, so using them with maximum capacity is a must for an Easter wedding. These dried and silk ones are little pockets of happiness for the big day. Wreaths are a great addition as they add a little touch of Easter without overpowering. Using silk and dried is a more ethical option too, and we're always in favour of having a more sustainable wedding were you can.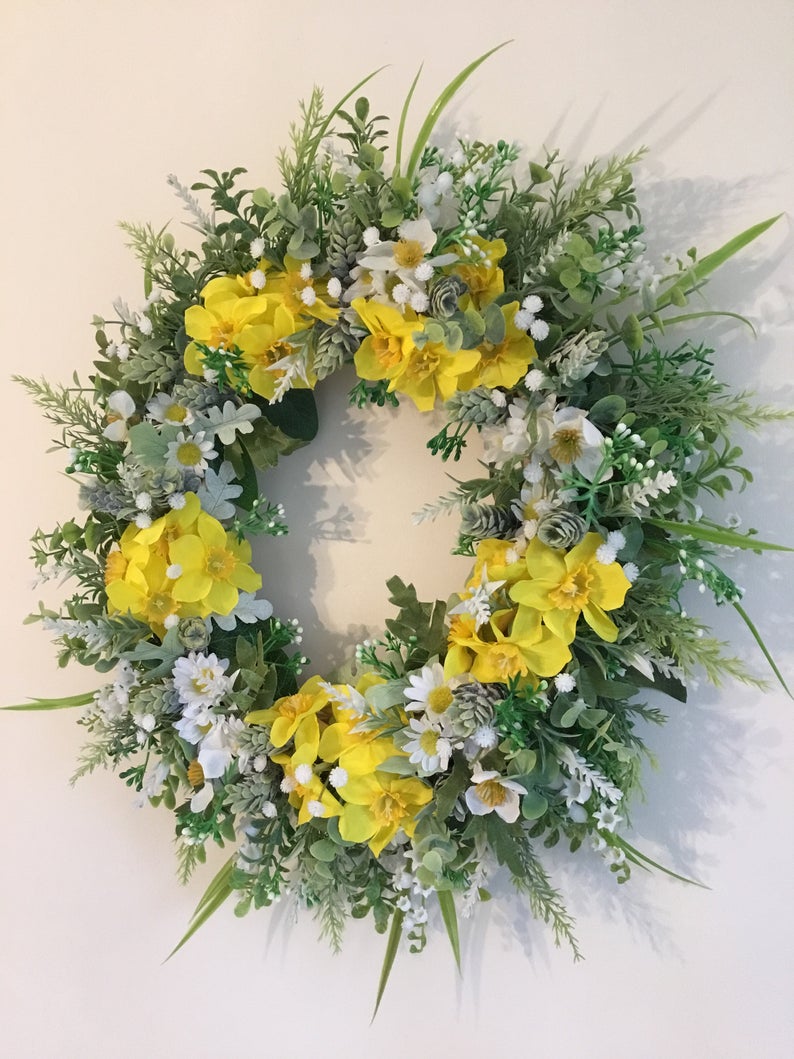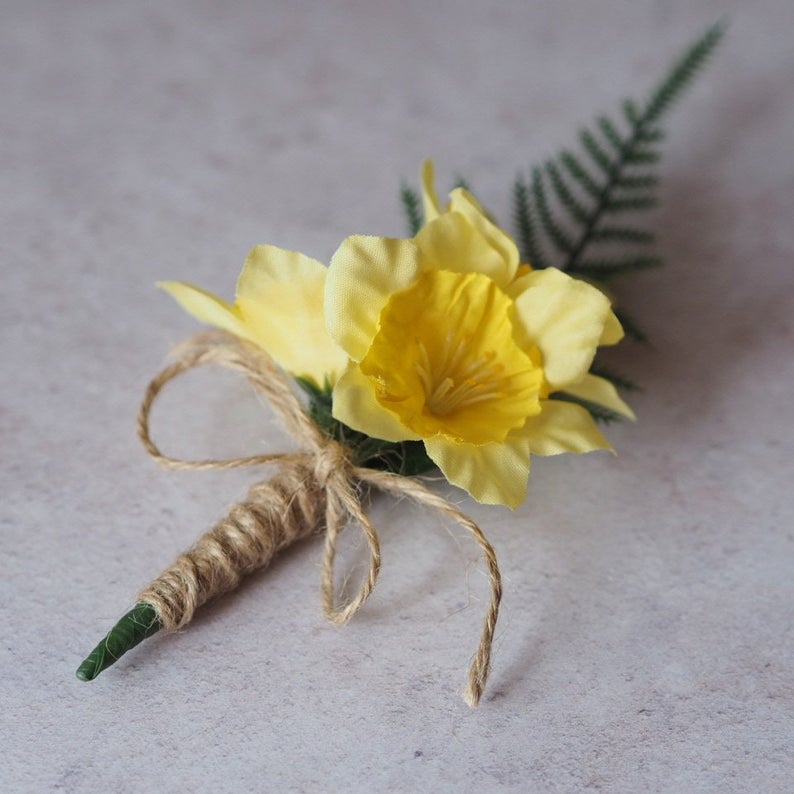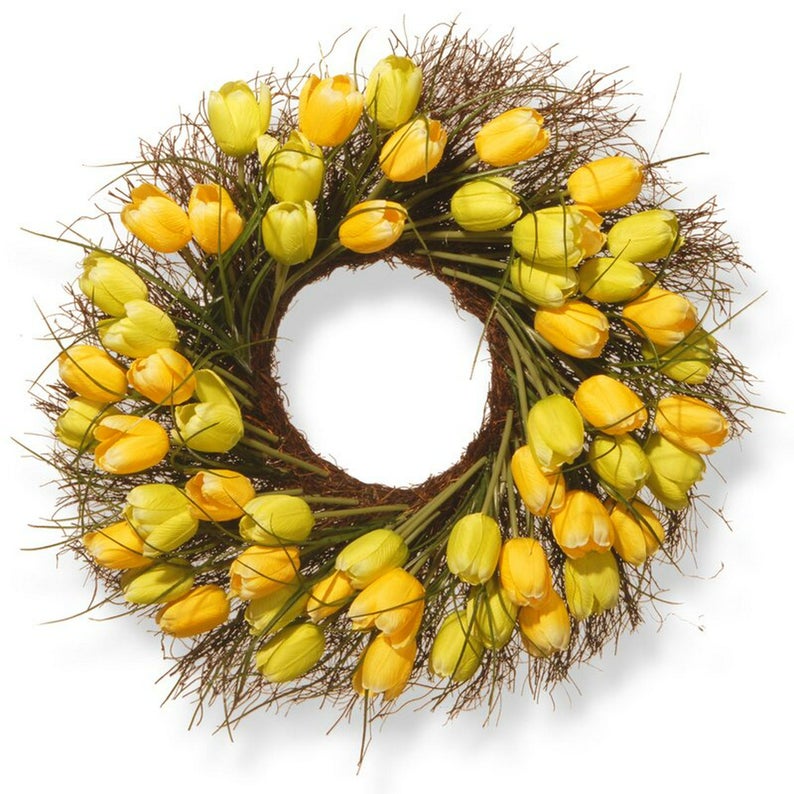 Easter Favours
Easter themed favours are a cute way to add a little touch of Easter if you want to keep it simple. Chocolate will go down with any guest, we're sure. Why not get your cake maker to make easter biscuits to add to your table or dessert table! There are also some great alternatives out there, including this handmade daffodil soap, a useful gift and it will add a pop of colour to your Easter wedding tables.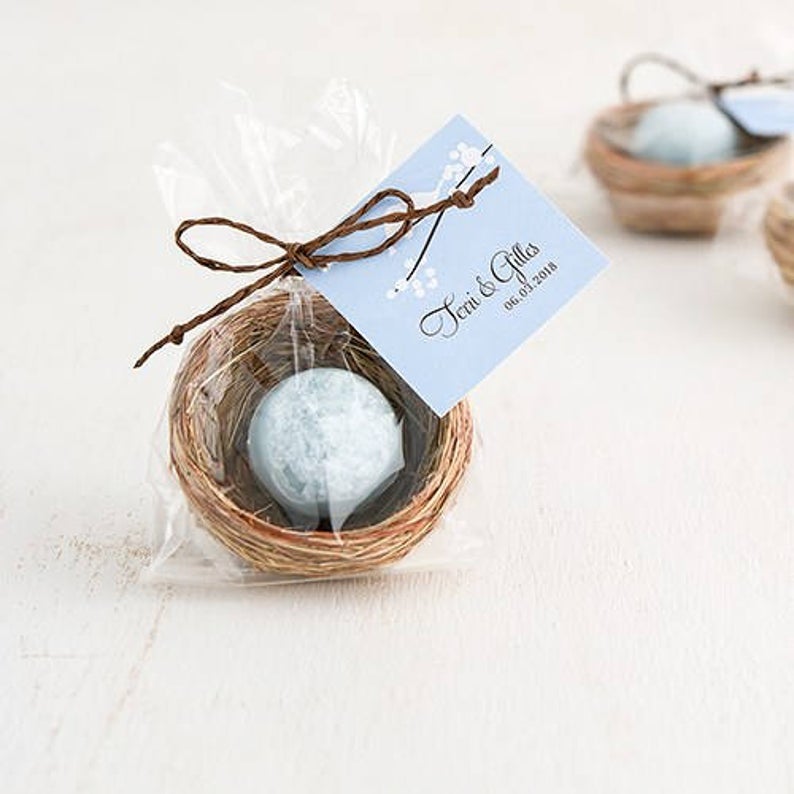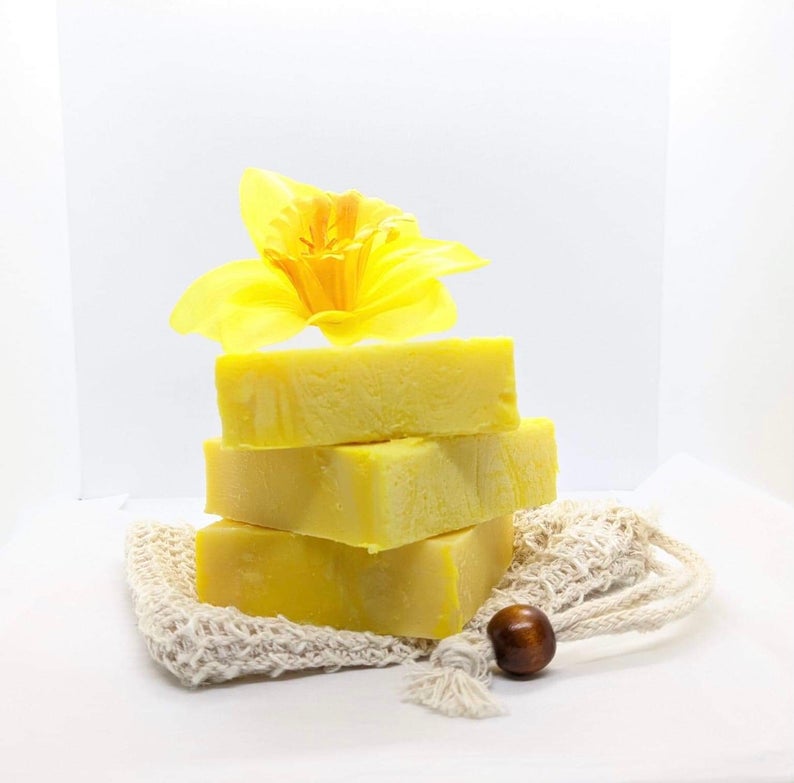 IF YOU LOVE THIS EASTER WEDDING STYLING IDEAS ADD THEM TO YOUR PINTEREST BOARD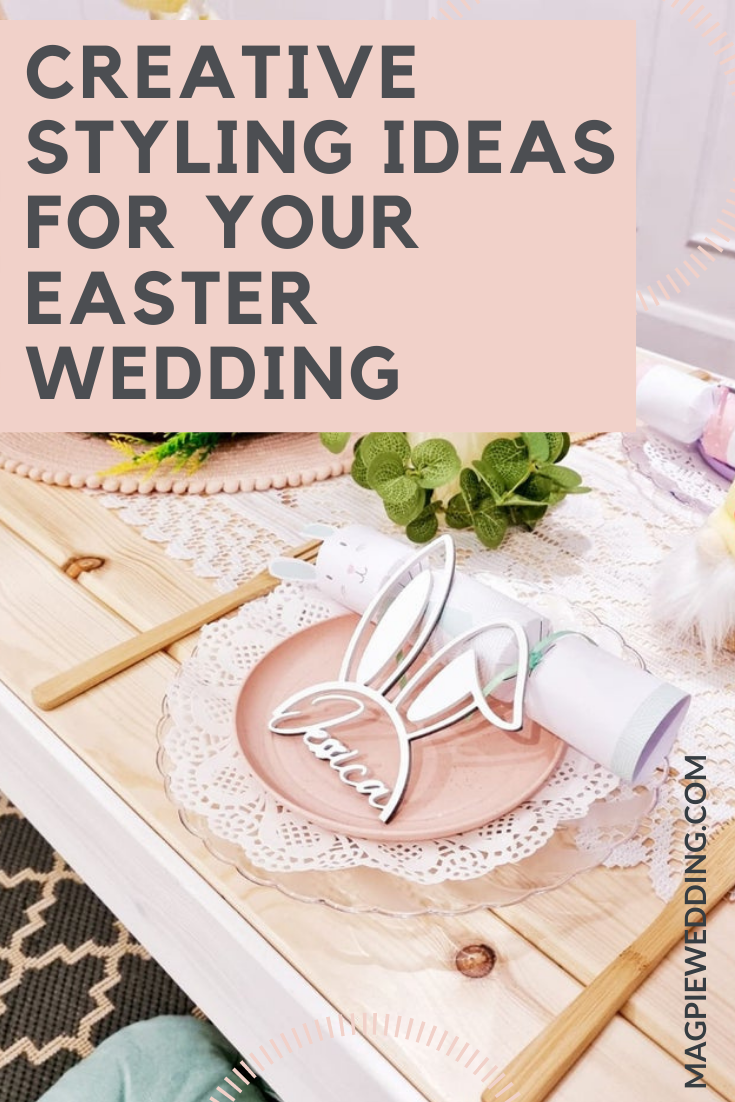 If you love these Easter wedding ideas you may also like;
A Historical Guide To Wedding Jewellery That Can Be Worn Today
Sleeping Tips and Products To Calm Your Pre-Wedding Nerves
Supplier Showcase: Ethical Sustainable Wedding Planner Green Soul Weddings