Just what is it about vintage style lingerie that is so attractive to us? Perhaps it is the idea of wearing underwear that really should be shown off. Perhaps it is the feel of soft lace and silk against our skin. Alternatively, perhaps it is the aura of ultimate femininity that it brings.
So many of the original styles are perfect for your wedding day, to go with your vintage dress as well as to simply make you feel beautiful.
Vintage lingerie could perhaps be defined as lingerie from the time when women were liberated from their underwear. Out went the restraining, uncomfortable corsets that pushed women's bodies into unnatural shapes, and in came loose camisoles that floated around the female curves. If you want 20s vintage lingerie, look for silk camisoles, French knickers and satin slips in ivory, soft greys and pale pinks.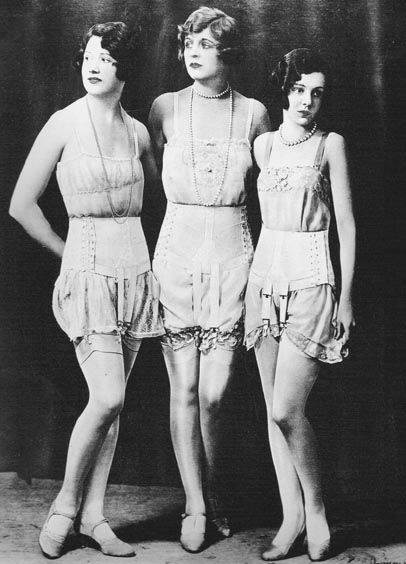 Then, in the 40s and 50s, women rediscovered their curves and underwear became all about showing them off. Small waists and curvy hips were back in but, this time, the underwear was about sensuality rather than restraint. Black and red were the colours of choice, with black stockings and suspenders, to make legs look slimmer and longer, and red trims around bodices. Waists and hips were accentuated with skin-tight girdles and bosoms were pushed up with bullet shaped bras. However, unlike in the 1920s, lingerie in this era was manufactured using manmade material, such as nylon, which was not as kind to the skin or as sensuous as satin and silk. This era's lingerie highlighted the shape of the female body, a look that is still very popular and accessible today. Despite many women's preference for tights, stockings are still sold in great numbers, and lingerie shops always stock bustiers that can give you the figure of Marilyn Monroe.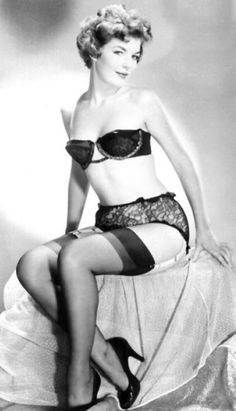 Of course, lingerie, unlike plain old everyday underwear, is meant to be seen and, in some cases, played with, so if you are looking for lingerie with a fun feel, check out these pastie deals from lingeriediva.com.
Retro styles are still popular, with many celebrities sporting a vintage look. Katy Perry, for example, while often seen in bold, modern outfits, occasionally adopts a more vintage style, as she did when she wore a strapless red velvet Dolce and Gabbana dress that gave her a true 50s silhouette. Scarlett Johansson can also pull off the 40s bombshell easily, wearing body-hugging dresses with sweetheart necklines, cap sleeves, and vintage lace. Drew Barrymore prefers 1930s glamour, wearing long silky evening dresses, sparkling with sequins and shiny beads. But perhaps the best vintage-wearing celebrity event was the Oscars when Julia Roberts wowed the crowds with the original Valentino black dress with white stripes and chiffon train that she found in a second-hand store in LA.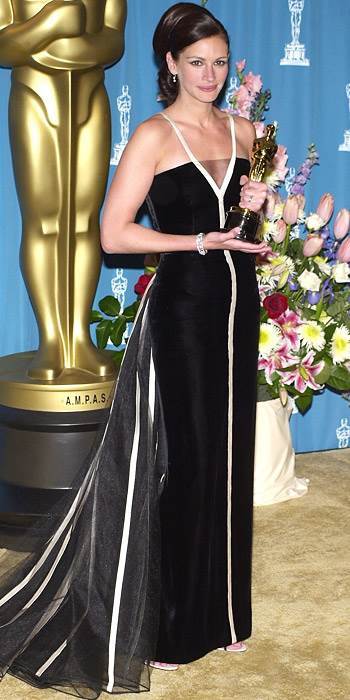 Vintage lingerie started with the 1920s flapper and is still with us today because, like all classics, it endures. The great thing about vintage lingerie is that, because you are wearing something special against your skin that is not on show, you feel more confident on the outside, and that is always the key to success.