Bridesmaid dress shopping can be full of fun and excitement! All your best friends finding the dress to walk down the aisle and be by your side in can only be an amazing experience; although it should be, it's not always the case, and we more than understand that finding a dress to suit a variety of shapes and sizes can be hard! We've drafted in some help in the from of Zara Wakefield of Bridesmaid Specialist at London based bridesmaid store – Confetti Bridesmaid, who chats to us in today's article about avoiding conflict and making your bridesmaid dress shopping an amazing experience… the way it should be! Here is her advice.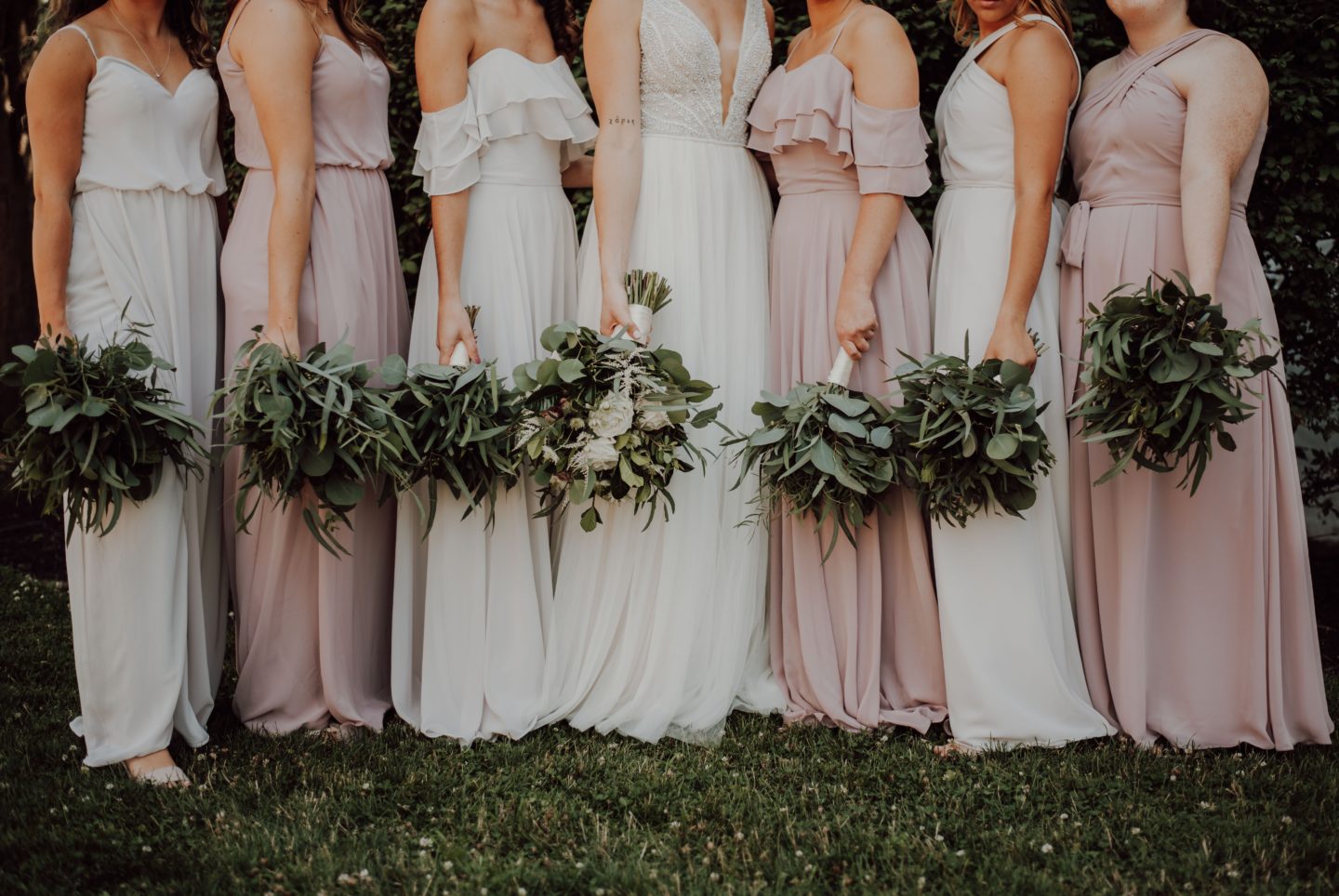 Getting asked to be a bridesmaid can often feel like you just scored the supporting actress role in an Oscar-worthy movie. It can feel somewhat like a rite of passage, even something you're desperately looking forward to crossing off your bucket list. But after the excitement of having the bride pop the bridesmaid question to you wears off, you may find yourself flustered over where to start
You should start shopping for your bridal party at least seven to eight months before the big day. Not only is this less stressful for everyone, but you're also more likely to be able to hit a sale (if you're buying off the rack) and still have enough time to get it delivered and altered without any last-minute rushes.
Here are some common mistakes that often lead to fallout and how to overcome them:
Wearing a dress that you totally hate and keeping any strong feelings to yourself. Instead, find a helpful way to vocalise what you don't like, whether it's a shade that's not working on your skin tone or a neckline that's way too revealing for your liking. If you can explain what you don't love, you might either be able to find a way to fix the situation with alterations or guide the bride in a new direction.
As the bride, remember that everyone is different before purchasing any dresses. You may want them to wear a slinky number but not everyone will feel confident, nor want to wear it. You will want your special friends to feel comfortable so talk through your ideas with everyone and encourage them to share any worries with you.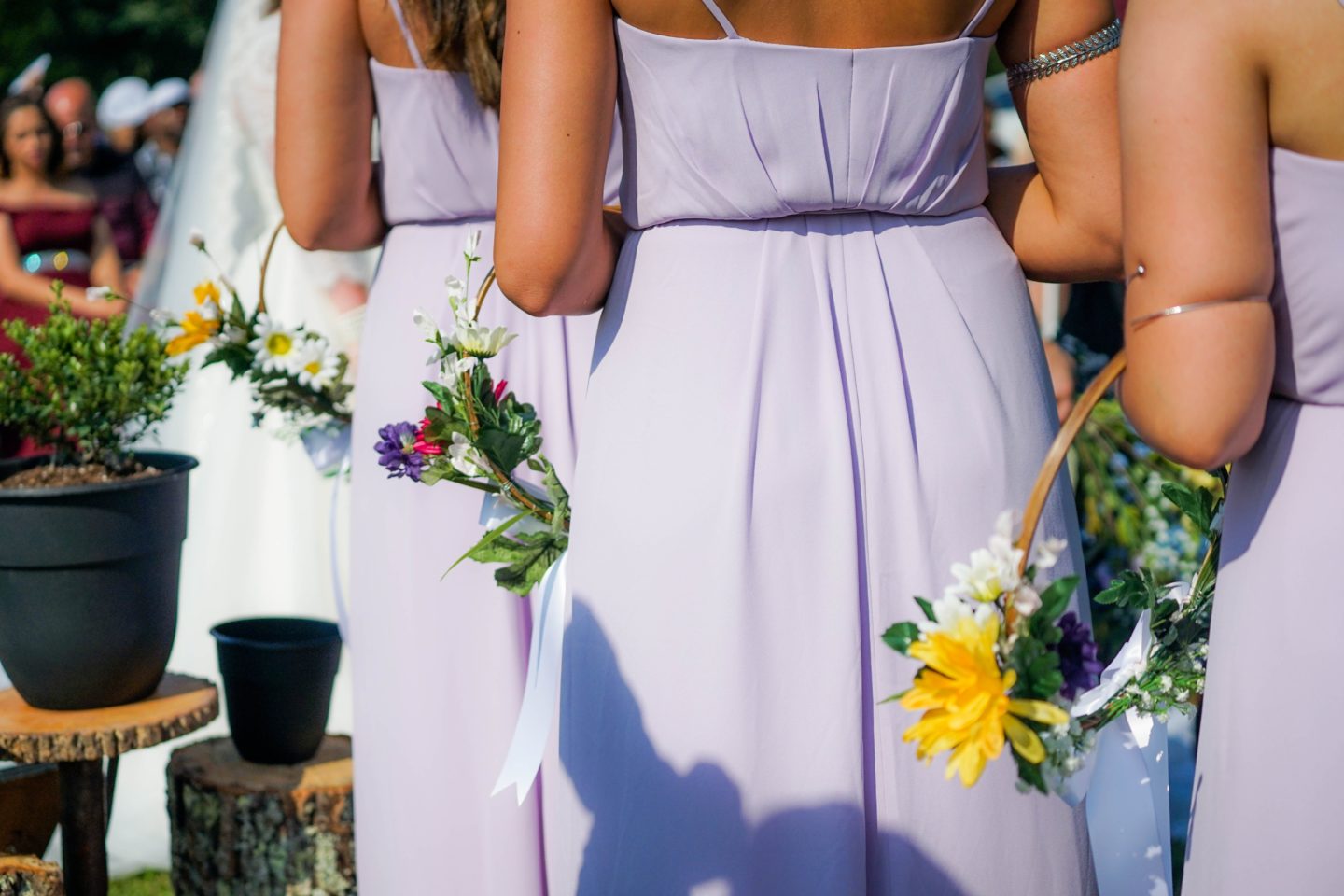 With the mix and match trend continuing to be a hit, many brides allow their bridesmaids to pick out their dresses themselves. However, do this wisely. Unless you provide at least a few guidelines to abide by, it is possible that you will end up with bridesmaids looking entirely different and with no cohesion whatsoever. The issue arises when the parameters you set are vague. If you were to ask your ladies to pick green dresses, you could end up with a set of dresses varying from mint green to turquoise, and entirely different in finishes. So, be very specific with the guiding factors if you have a look in mind. Try to fix at least two or three focal aspects of the dress such as the colour, neckline and hemline that will make the group look cohesive. If you fix a colour palette, allot specific shades to each of the girls and make sure they stick to the same colour and to the same brand.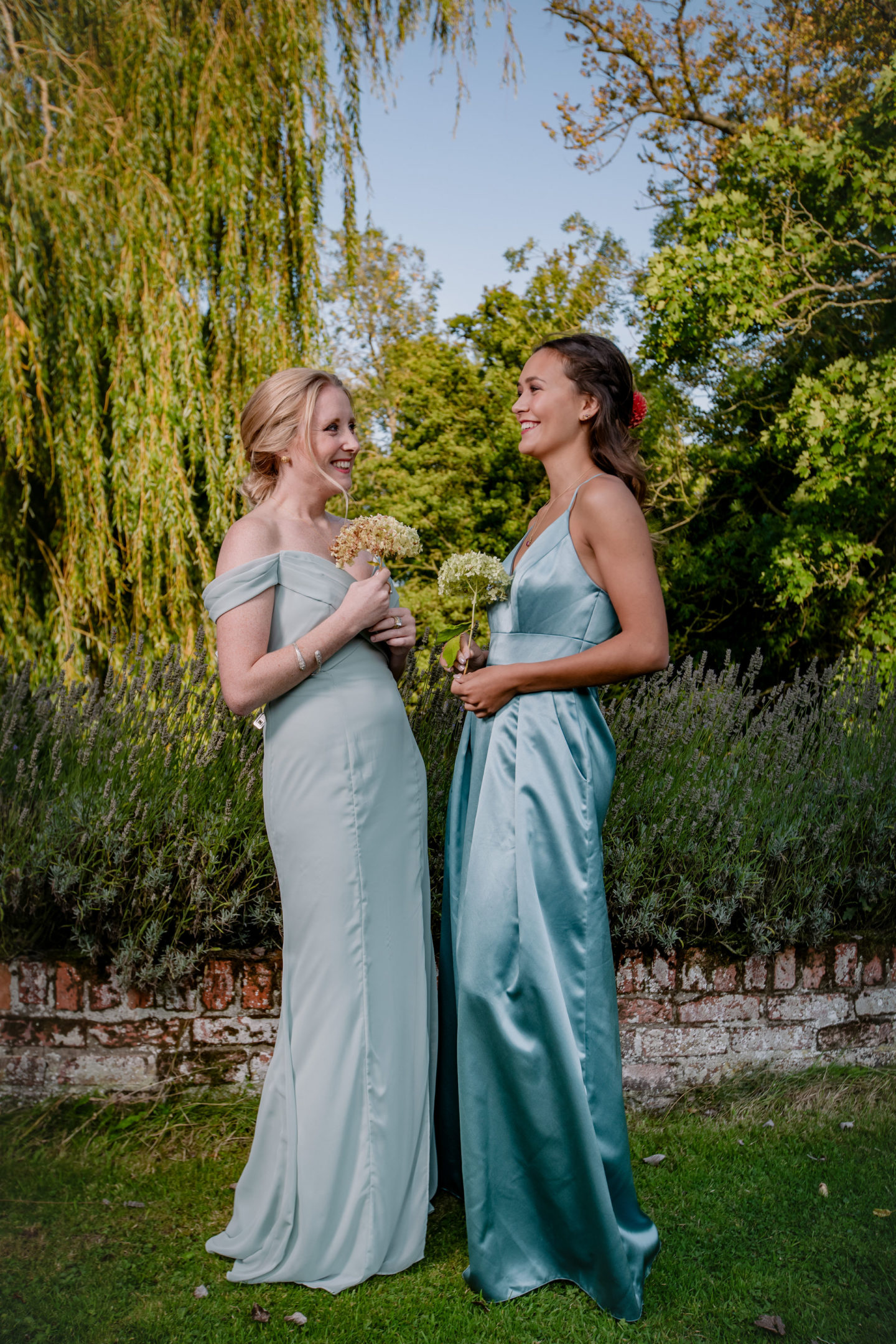 Lucy J Toms Photography
Don't dress your bridesmaids in anything too close to your own wedding gown. The idea is to complement the bride's look, not overpower it. For example, if you are wearing lace, choose bridesmaids styles with just a touch of lace to echo your look. Alternatively, it can look wonderful to select a single detail from your gown, such as the back or strap, and introduce this into your bridesmaid dresses.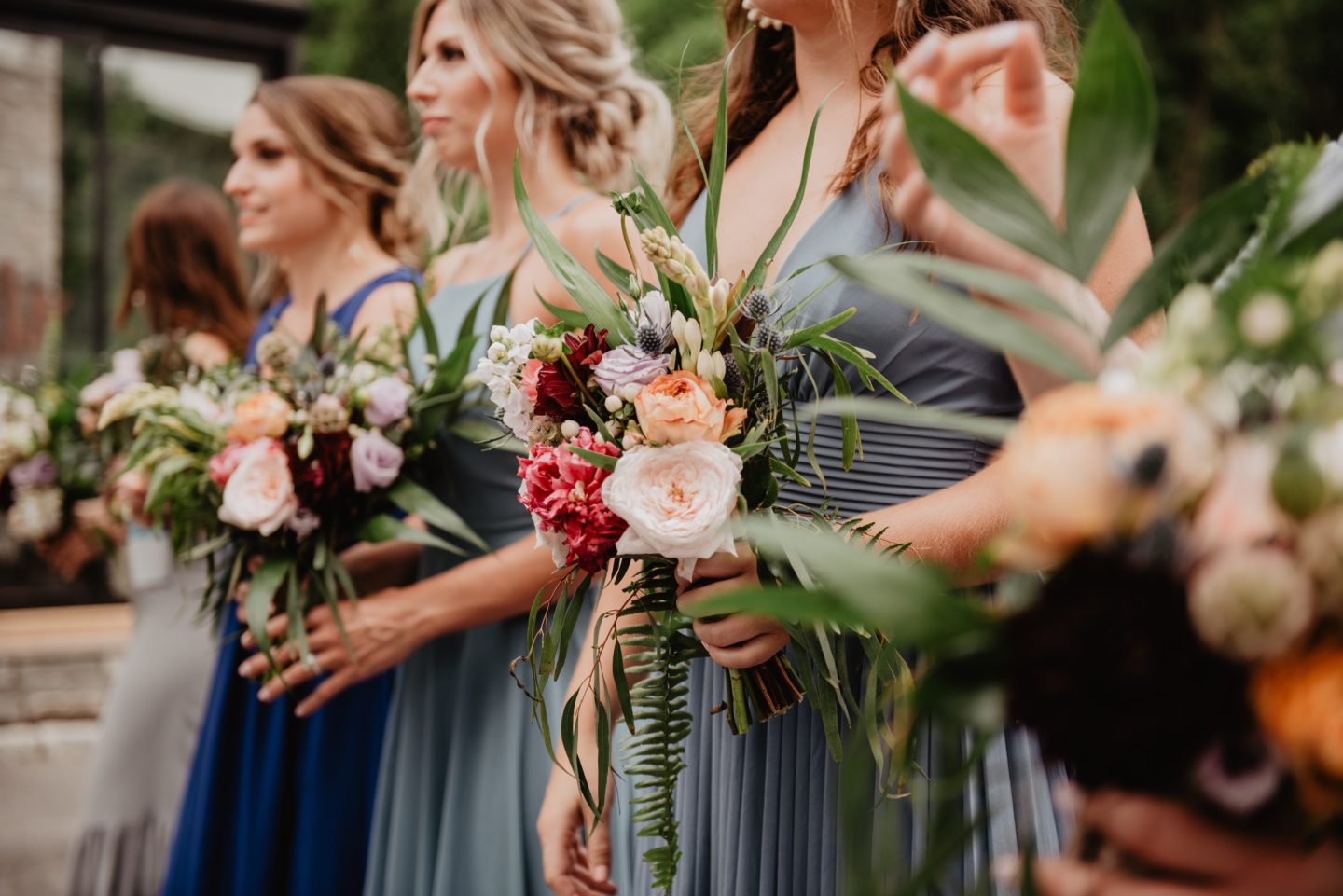 Weddings can sometimes feel like an etiquette minefield, and your bridal party members' budget is one of those sensitive topics that can disrupt even the most meticulously planned process. More and more we see the bride paying for her bridesmaid's dresses however if this is not the case don't put off having that conversation. It will help determine where you should shop from the very beginning. Luckily, bridesmaids today have a variety of gorgeous options at any price point, whether they choose to buy off the rack or opt for made to order at specialist stores like Confetti Bridesmaid.
IF YOU LOVED THIS BRIDESMAID DRESS SHOPPING ADVICE PIN IT TO YOUR PINTEREST BOARDS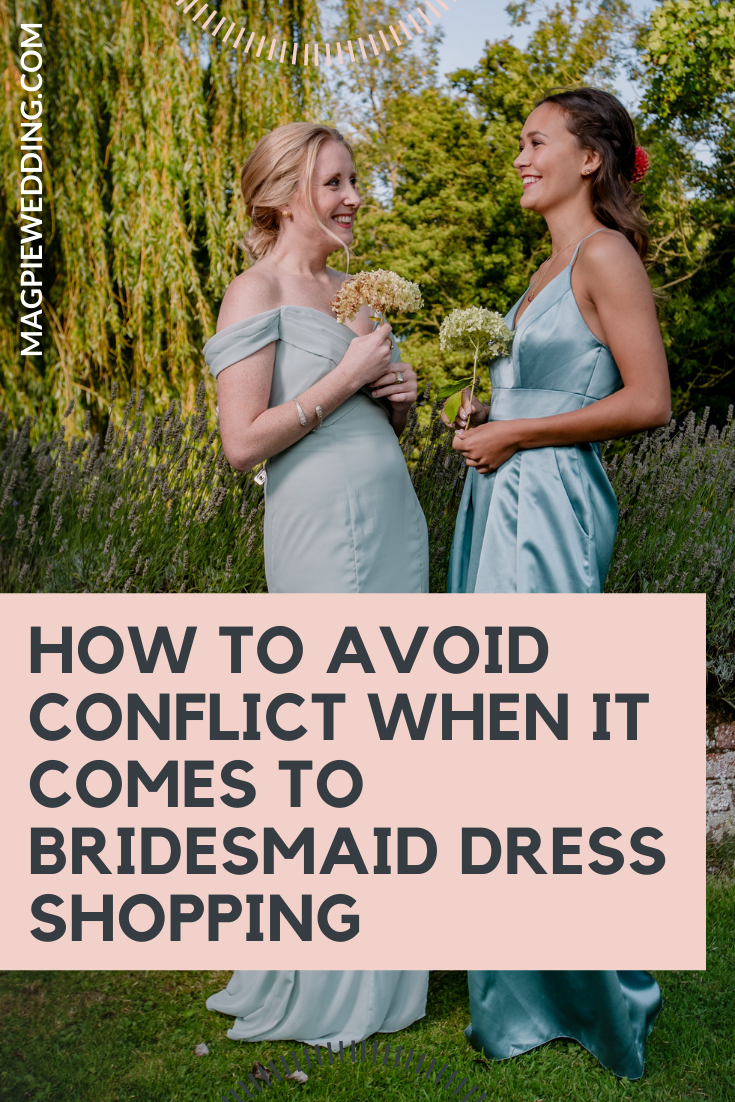 If you loved this bridesmaid dress shopping advice you may also like;
How to choose vintage style bridesmaid dresses for all body shapes
Dare to be Different: A Guide to Mismatching Bridesmaid Dresses
Bridesmaid dresses that your #bestgals will want to wear (again and again)