Just because you have countless friends on social media, that doesn't mean that you want them all at your wedding. Your family members will be in the first round of people added to the guest list. More casual acquaintances will probably not be invited to the wedding, especially if you're having a small wedding ceremony. Your nearest and dearest will be gathered together in the same place at the same time. Getting to celebrate this very special day with your loved ones is the best part of having a wedding. You include people that are meaningful to you.
It's very easy to get caught up in wedding planning and sometimes can forget that the wedding isn't just for you. It is important to consider your guests and how they can have a great day too. Therefore you should plan to make wedding guests feel welcomed and comfortable. As you'll see, a great wedding doesn't involve a lot of money, a fancy revenue, or a high signature cocktail. Here are a few ways to make your guests feel instantly welcome.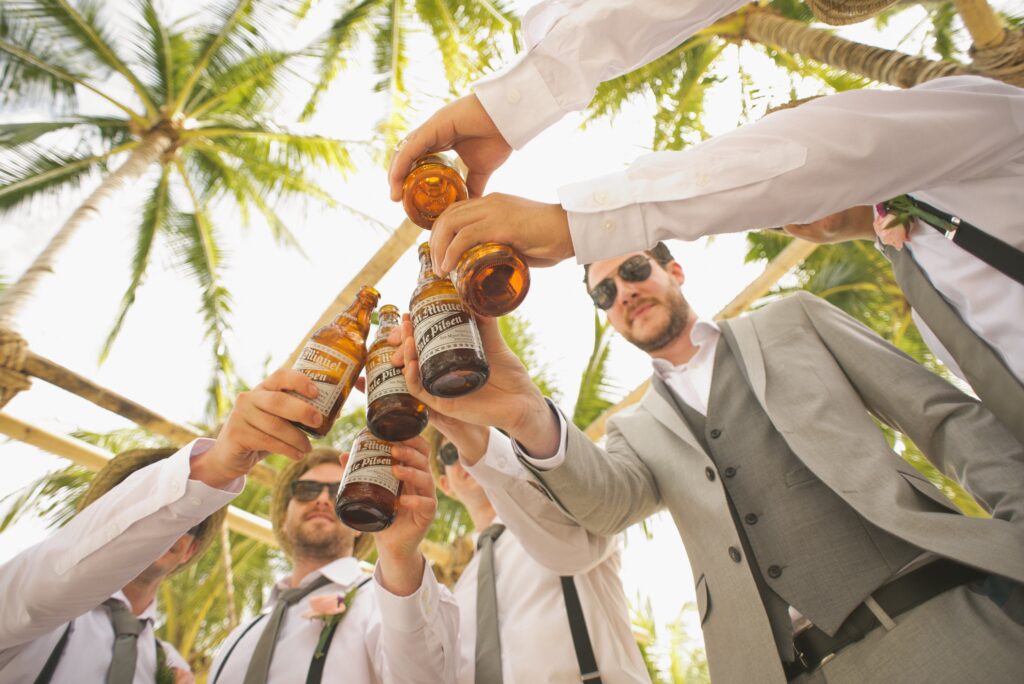 Provide A Detailed Schedule for The Whole Day
To make sure that your wedding day runs smoothly, you need a schedule to stay organised, stress-free, and on time. The question now is: should you share these details with your wedding guests? If your wedding guests are from afar, you could provide the wedding itinerary. Let them know about the events leading up to and following your walk down the aisle. This way, you'll keep them in the know about all the activities planned in advance. You don't have to add these details to your invitation. You can then create a QR code that your guests scan on the day so they know what's what.
If you feel that a dedicated website is essential for your big day, by all means, do it. Guests can check up on what you've planned. Make sure to include locations, key times, who is hosting, and so on. The website should be customised to reflect you and your partner. As a rule, wedding websites are based on a template that you can modify according to your requirements and preferences. The website will allow you to post important notifications regarding the event. You can change the privacy settings and even password protect the information.
FIND OUT MORE ABOUT WEDDING WEBSITES HERE
Give Out Welcome Bags, Gift Boxes, Or Baskets Full of Goodies
Greet wedding guests with welcome bags, gift boxes, or baskets full of goodies. It's a nice gesture that they'll appreciate. It's a great way to say "We're thrilled to have you with us!" and express appreciation for making the journey to the wedding. Have your bridal party or family members help you pack and distribute the favours. Ideally, guests should find the wedding favours in their rooms when they arrive if they are staying at the wedding venue. Include a combination of necessities, such as refreshments and travel must-haves. It's not necessary to fill the entire thing.
Consider celebrating your special day with personalised welcome bags, gift boxes, or baskets full of goodies. It will take some time to customise these items as opposed to just buying and packing them nicely. The favours don't have to be an exact match to the wedding colour scheme, but they should at least complement it. Make everyone remember the ceremony in a subtle way.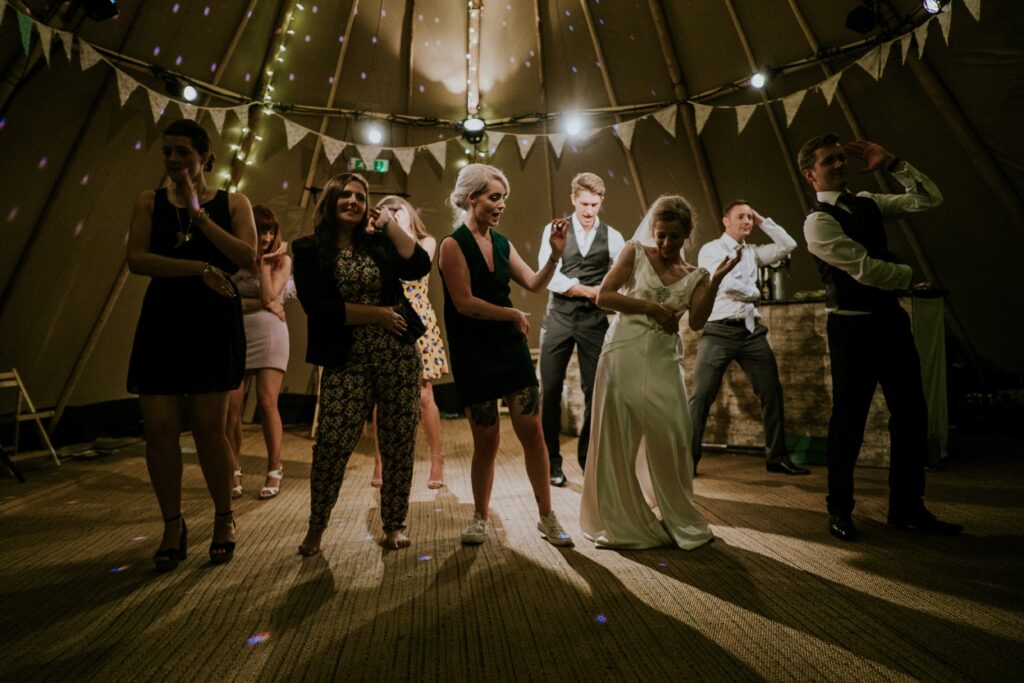 Plan Group Activities Prior To The Wedding
Take advantage of the precious time spent with family and friends by including other events in your wedding. Scheduled activities are a great way to show guests you're grateful for their presence, warm wishes, and generous gifts. Come up with various activities in the days leading up to the wedding. For instance, plan a pool party. The serene water will lift people's spirits, while the water activities add to the overall enjoyment. Set up a bar and, if you're feeling particularly ambitious, you can bring in a DJ.
Your wedding day is accompanied by excitement, stress, and joy. If something goes wrong in the run-up to your big day, you may be liable for the damages, especially if you have organised a more DIY wedding. If one of your guests trips and falls, they might have grounds to file a lawsuit for the harm they've suffered. Attention must be paid to the fact that there are no typical pay-outs for personal injury in the UK. Each case is unique and each claimant is affected differently. Be on the lookout for any hazards and concerns – and make sure that your venue does the same. If you have a wedding planner they will do this for you.
Invite Guests to Share on Social Media
It may be your big day, but it's your guests who make the wedding unforgettable. If you want to encourage a social atmosphere, invite your guests to post photos of your ceremony on social media. Also, have an official wedding hashtag for your wedding on platforms such as Twitter and Instagram. People present can share glimpses of the event. Some modern couples are discouraging guests to upload images to social media, but that doesn't mean you should do the same thing. Weigh in the pros and cons before making a decision.
Coming up with a hashtag is one of the most fun parts of wedding planning. If you want all the photos to get tagged appropriately, make sure the hashtag is catchy and easy. Be wary of hard-to-spell words. For example, your side of the family might have a hard time spelling your fiancé's name. Write down as many words and terms you can think of related to the two of you. Play around with these words and terms until you come up with something memorable. The wedding hashtag can be a catchphrase for your union or a slogan for your marriage.
All in all, taking care of your wedding guests is easier than you think. The big day will probably be one of the most joyful moments for you and them alike. The simple touches are the ones that have the greatest impact.
IF YOU FOUND THIS USEFUL THEN WHY NOT PIN IT?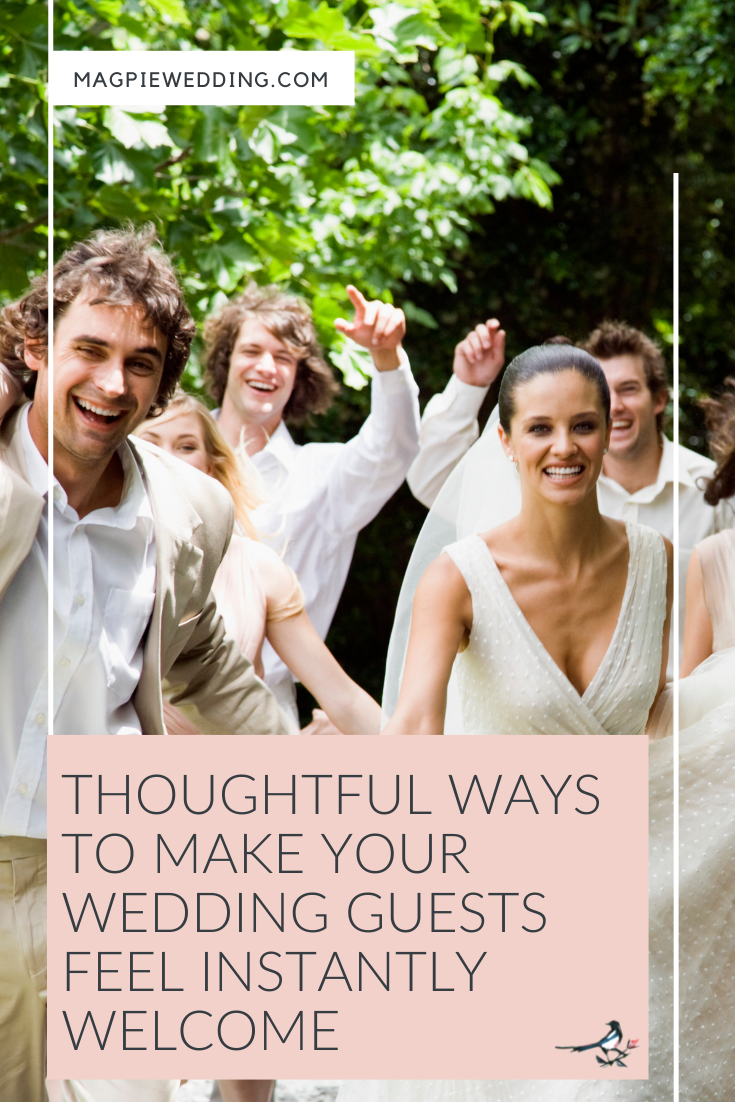 This is a collaborative post.