It's National Stationery Week, and if you're anything like us, we have a love affair with all things… well… stationery, especially when it comes to a beautiful wedding invitation! But, when it comes to wedding invitation etiquette it's sometimes hard to know what to do and when. If you're having you're invitations created professionally you'll probably have an amazing stationer who will be able to answer all your questions, but, if you're going DIY, there are some things you need to know, and there are definitely some things to avoid when it comes to your invitations and stationery! We have the talented Lucy of
Paper Swan Stationery
on the blog today who gives us her top tips and advice on mistakes to avoid when it comes to sending your wedding invitations…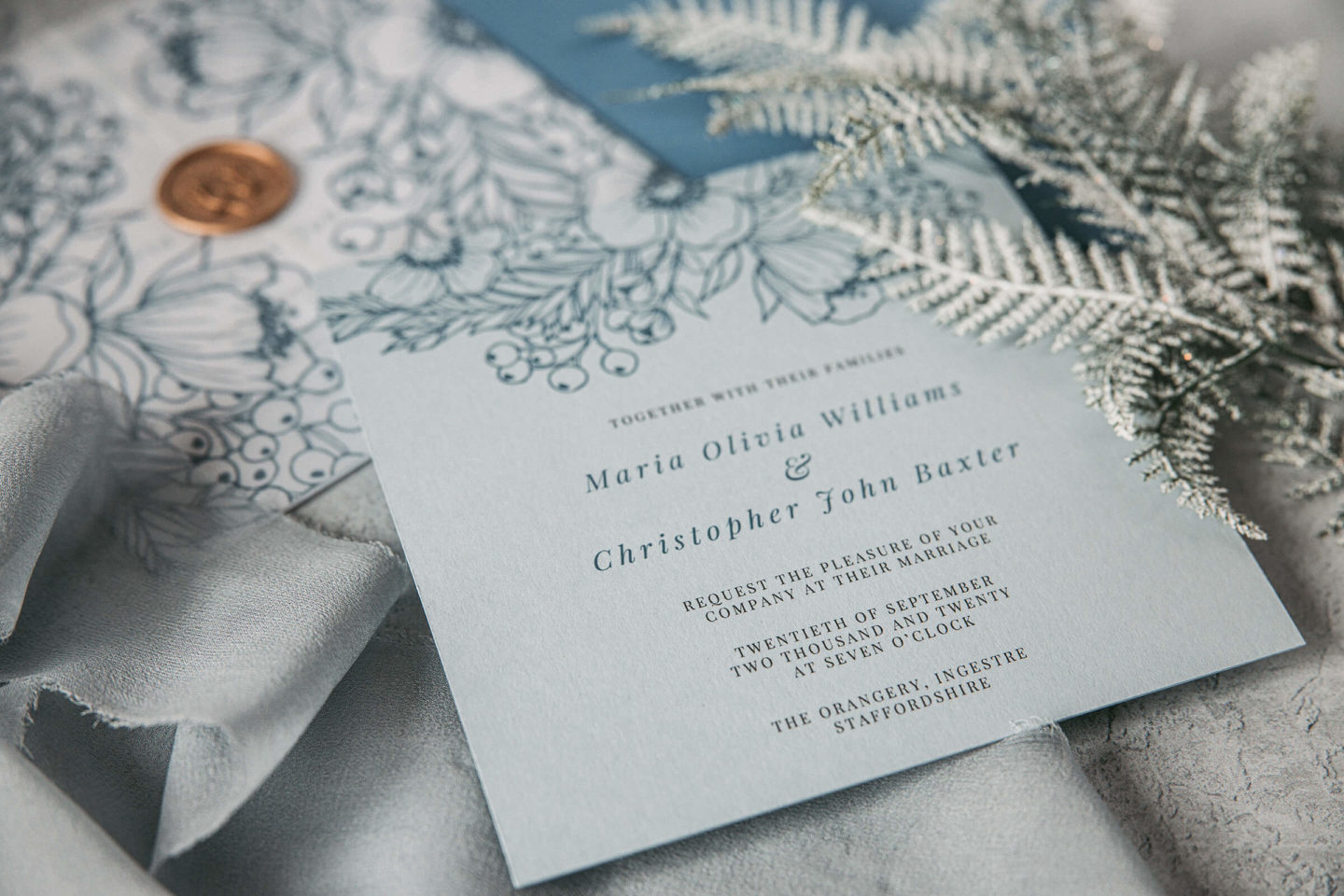 DON'T GET THE TIMING WRONG
If you have chosen to get married in the peak holiday months, be sure to send your Save The Date cards 12-18 months before to give guests plenty of notice. Don't leave it too long after to send your invitations, as your long-distance friends and family will be keen to book their accommodation in advance. If you are only sending invitations, then 6-8 months before the wedding is recommended.
DON'T ORDER TOO MANY/TOO LITTLE
Don't guess the amount you will need of each, make a list of all your guests first. You will only need to send one to each household/address, so work out your numbers based on this. It is important to order the correct quantity so that you don't have to pay extra per invite for a smaller top-up amount. It is always recommended to add on 10% extra for any unexpected invites or if any get lost or damaged in the post. Keep at least 1 card for your memory box too!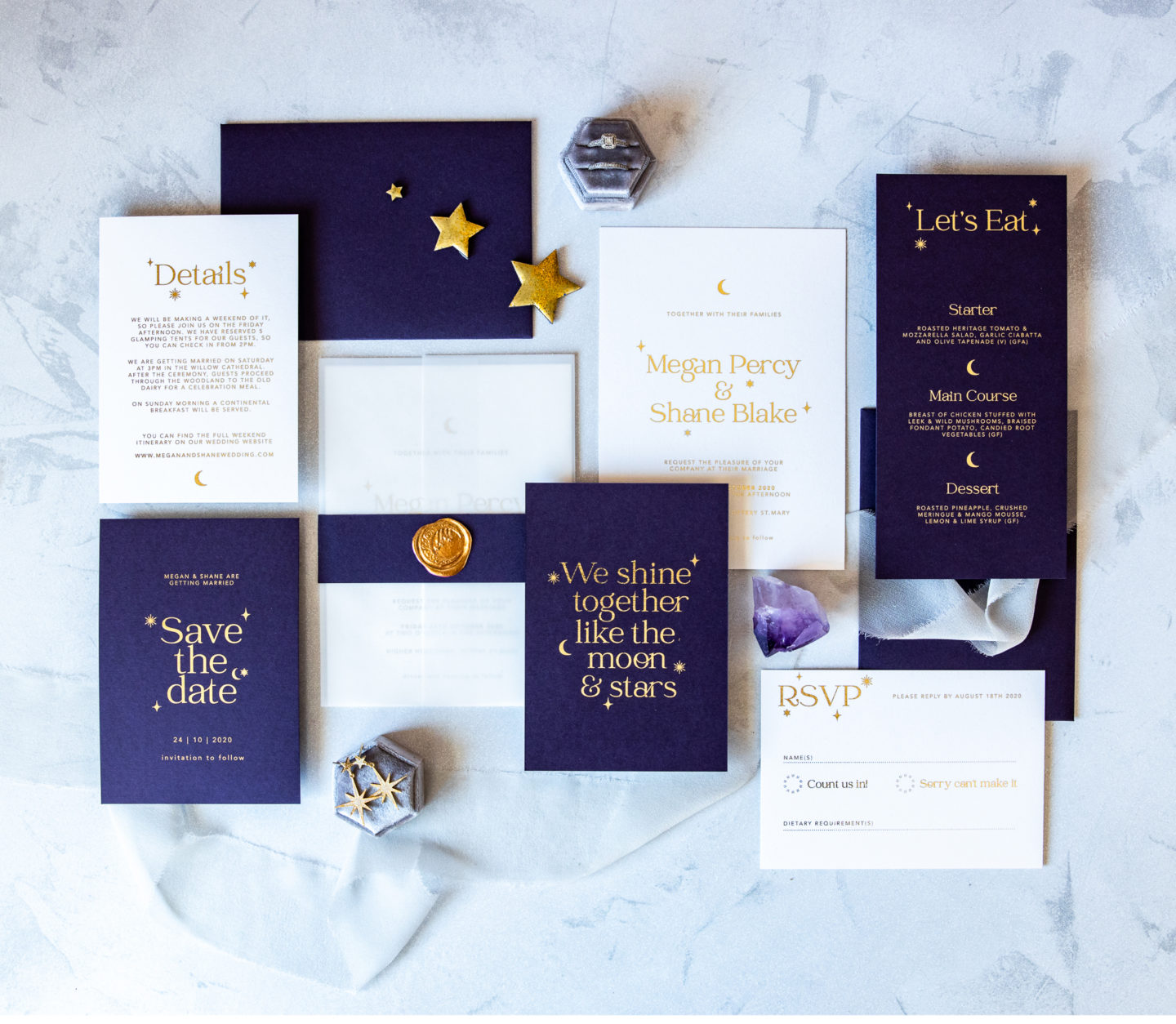 DON'T CHOOSE A RANDOM STYLE
Choose stationery that will fit your wedding style. Your Save The Date card and invitation is the first glimpse your guests will have of your special day. They will set the expectations and hint at the formality of the occasion.
DON'T FORGET THE RSVP DATE
Always include a date that you would like guests to reply to your invitation. You will need your final guest list a few months before your wedding so that you can arrange your catering and seating plan.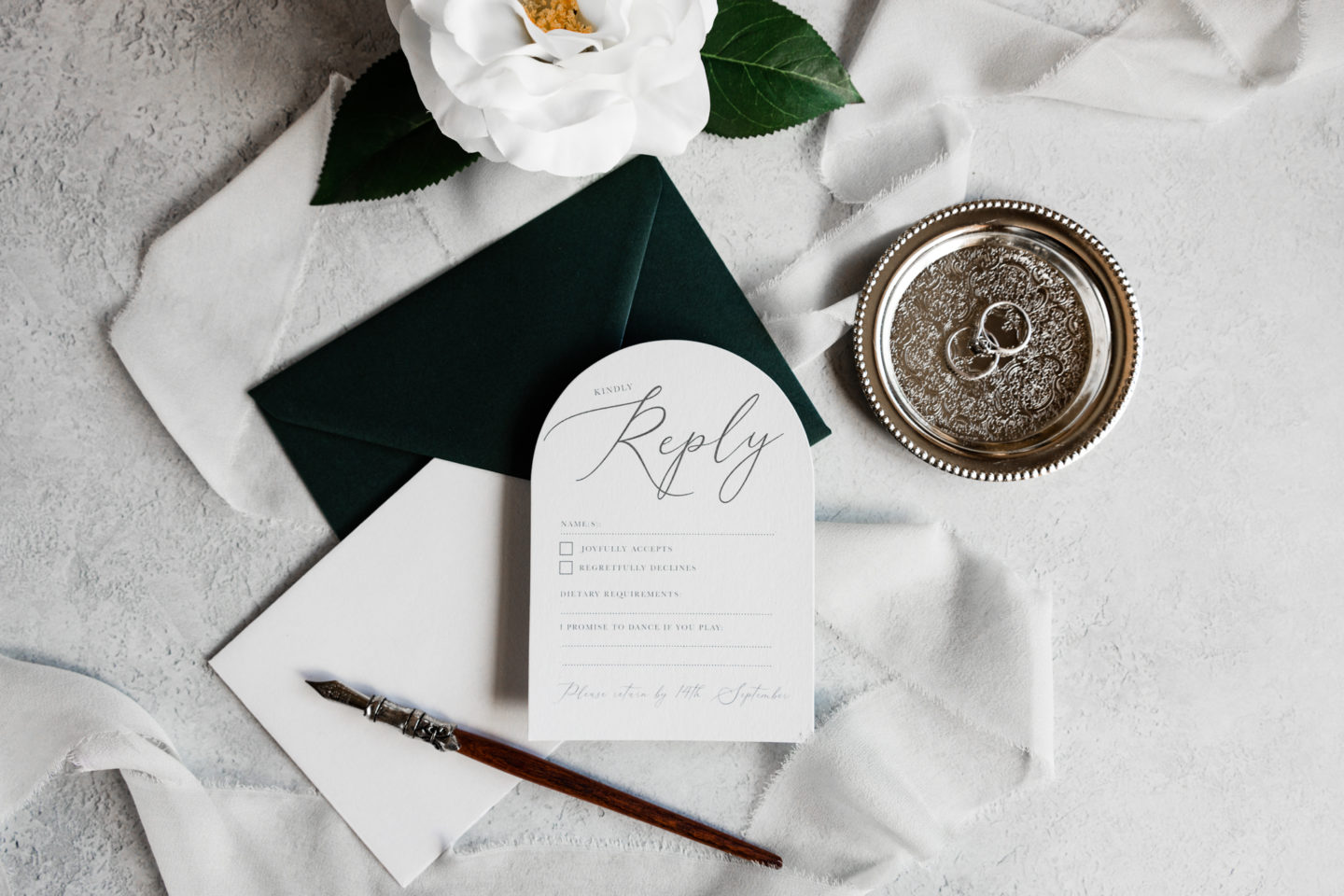 DON'T GET THE WORDING WRONG
Keep it simple, especially with the Save The Date cards. The only information you need to include at this point is your names, the date of your wedding and the general location. Your invitation cards go into more detail with the ceremony time, the venue name and a brief mention of what is happening next.
DON'T FORGET ANY USEFUL EXTRA INFORMATION
Include all the additional information on a separate card or on the reverse of your invitations. Your guests will want to know the directions to your venue, the best local accommodation, what kind of gift to get you, and if children are invited.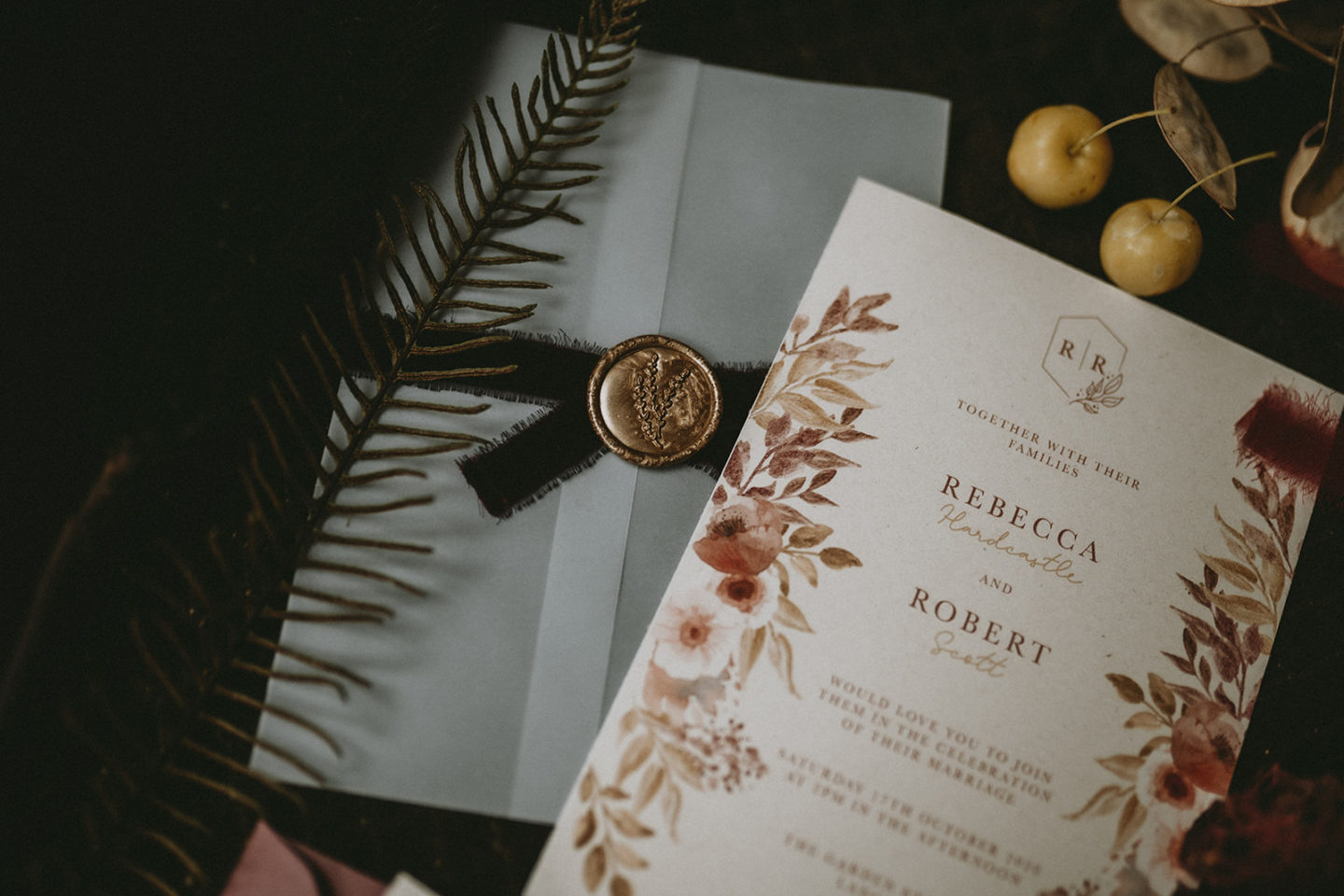 DON'T FORGET TO CHECK FULLY
Always check over everything carefully, as it is easy to make a mistake with spellings.
DON'T PRINT TOO LOW RES
If you would like to include a photo or image on your invitations, ensure that this is high resolution. Check the paper is also good quality, and ask your wedding stationer for samples if required.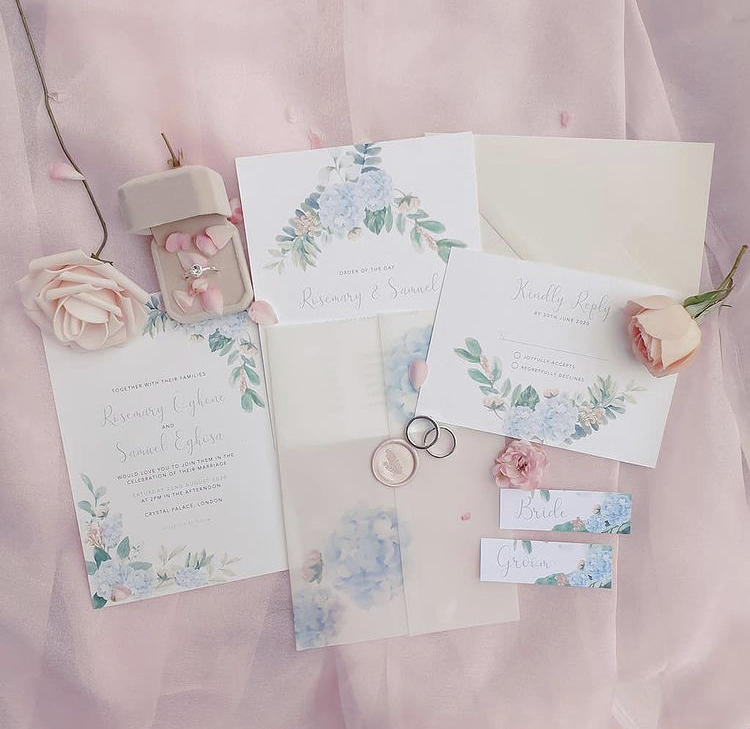 DON'T FORGET TO BUDGET FOR STATIONERY
Allocate around 5% of your total budget to your wedding stationery. This should include all your invitations and the on stationery for your wedding days like the menu, place cards and seating plan.
DON'T FORGET TO ASK QUESTIONS
Don't be shy, get in touch with a wedding stationer and find out how they can bring your ideas to life. Book a consultation to discuss all the details and ask for help with etiquette and design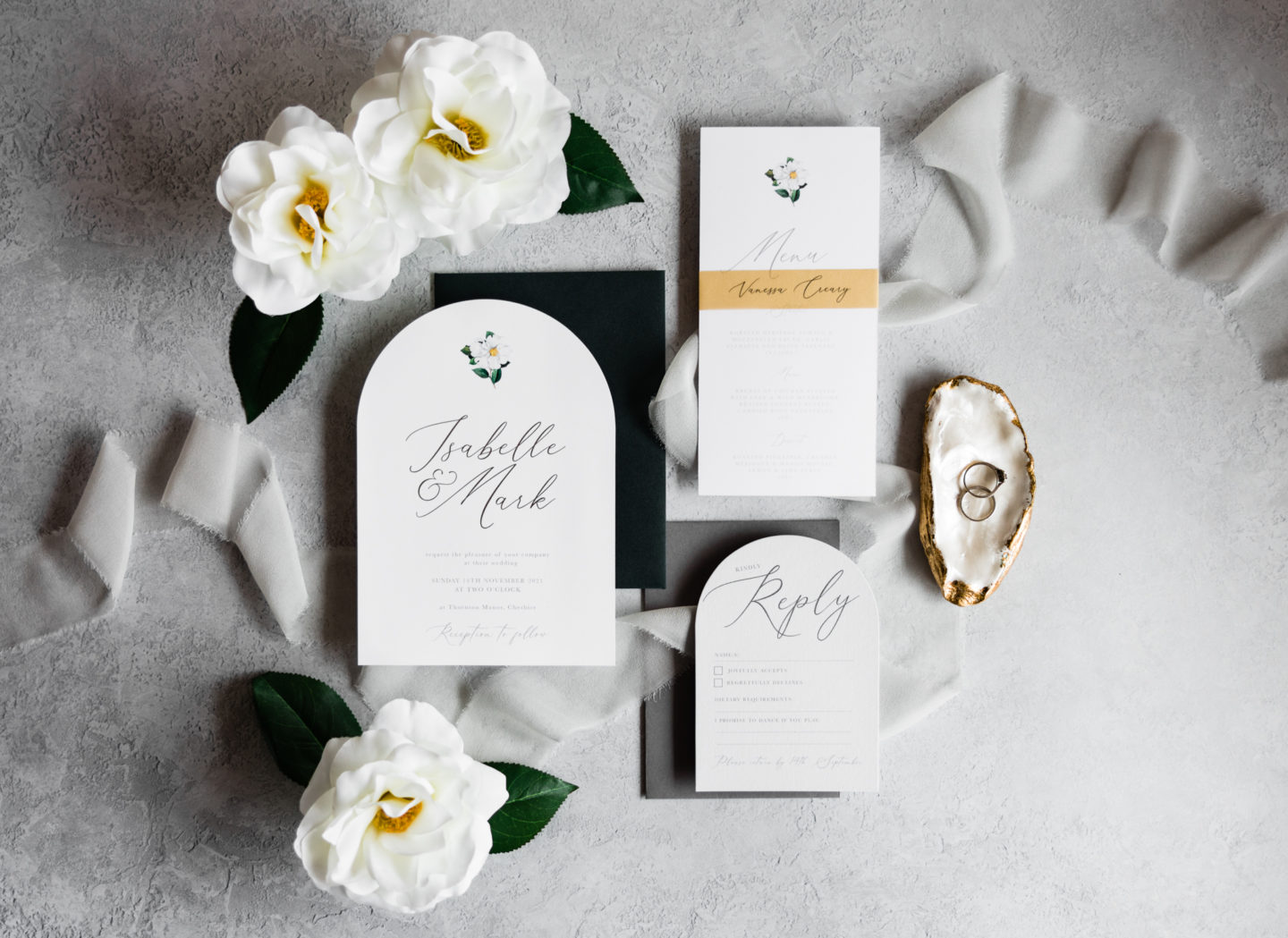 All these beautiful stationery designs are by Lucy. Visit her website here.
IF YOU LOVED THIS WEDDING STATIONERY SAVE IT TO YOUR WEDDING PINTEREST BOARD