As a bride or groom, you want to make sure that you have everything around you on the big day so being prepared when packing for your destination wedding is essential! If you're on home turf and you forget something you at least have friends and family, the usual and familiar shops and of course your home near to go and grab what it is you need. But what happens when you are away? It can be more difficult to get the things you may need, and may cause you more stress than is needed. We've collated our top tips and advice on what to pack for your destination wedding, whether it's a luxury event or a wedding on affordable beach vacation packages so all you have to worry about is getting to the venue on time…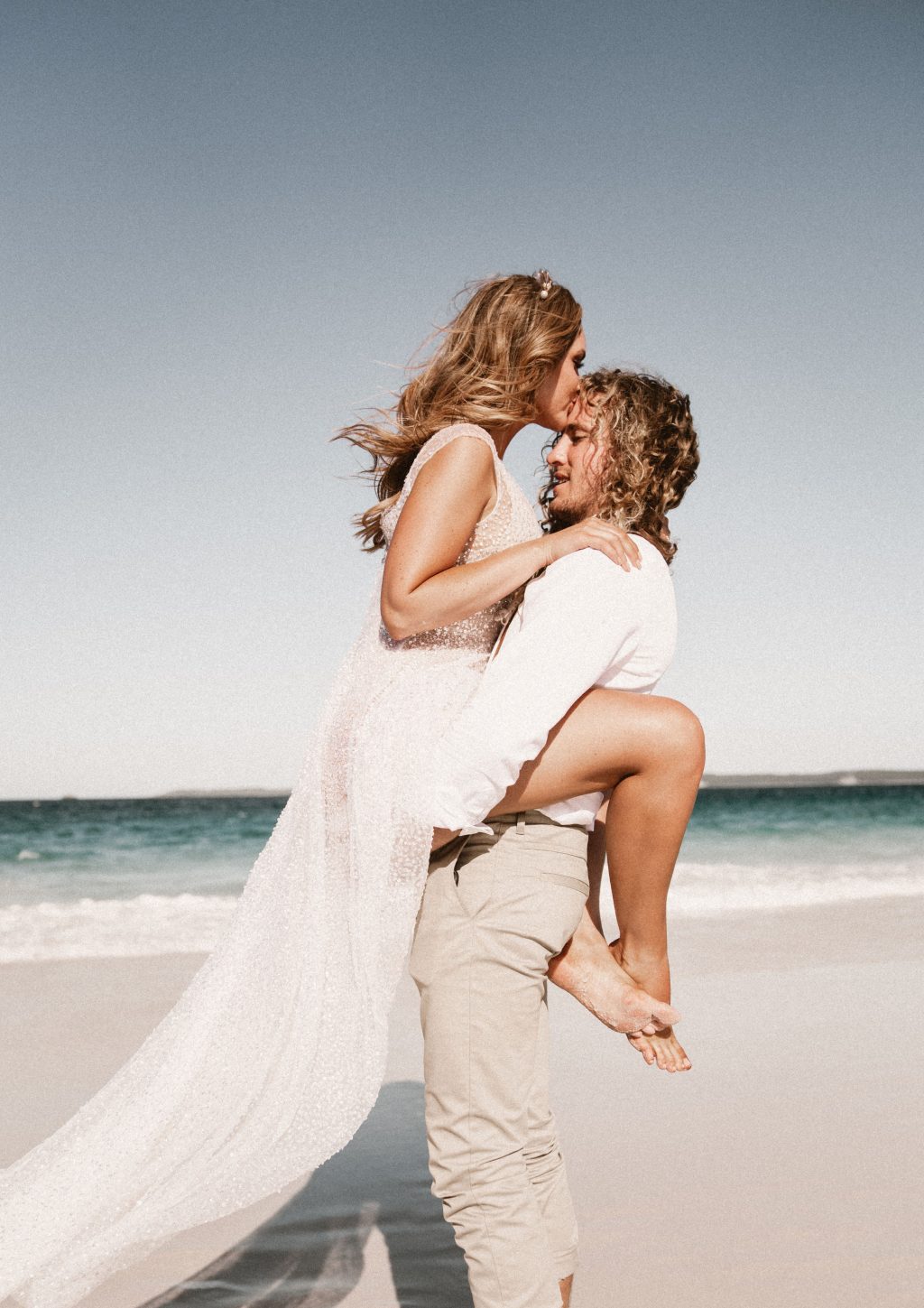 Photography by Nathan Lapham
The Dress
Of course, you will remember this, but consider how you are going to transport it. Are you going to carry it in a dress bag or pack it inside a case – you should carry it on board ideally so you know where it is at all times. It is a good idea to ask your bridal boutique to fold it for you if you put it in a case. Consider how you are going to steam it when you get there as it will be creased from the journey especially if it is silk. Make sure you bring the correct lingerie too which you should have already tried on beforehand.
Your Accessories
You don't want to get there and have forgotten your shoes or veil as your look won't be complete. Sandals are very popular for beach weddings for obvious reasons, we love these women's sandals from Uppersole which give a relaxed beach vibe and are also a practical choice for the hot weather. Consider which jewellery you will want to wear too, and make sure all the clasps work before you travel just in case!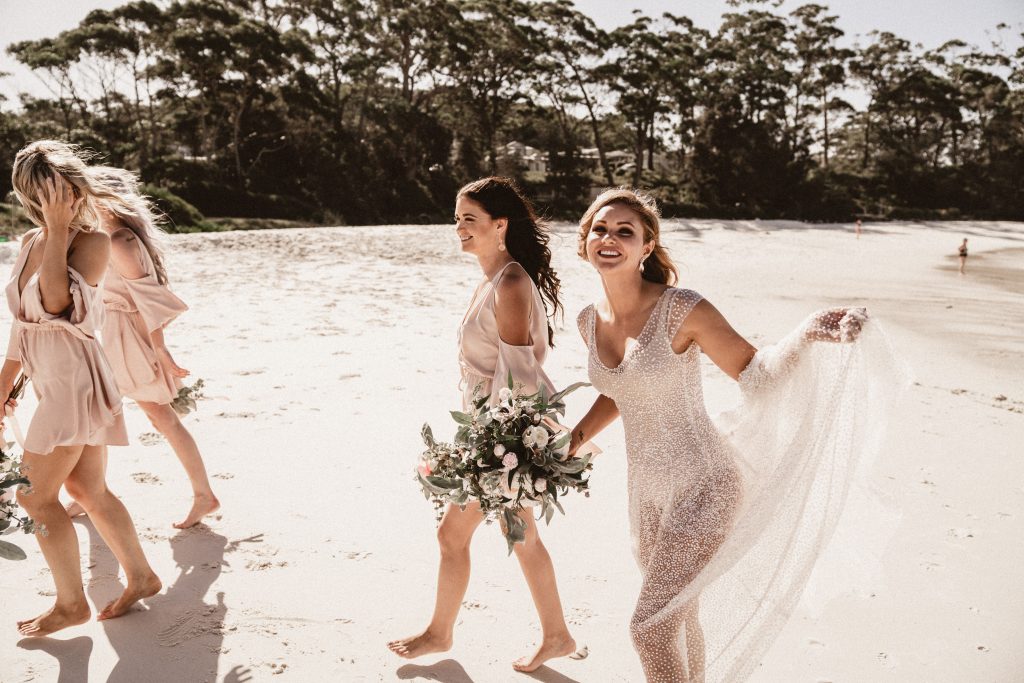 Photography by Nathan Lapham
The Rings
I just know I would forget the rings! Like the dress, I would carry them in my hand luggage and indeed in my handbag to make sure that they don't get lost!
Gifts For The Special Guests
You will want to give the bridesmaids, parents and best man a thank you gift which will be lovely if given on the day to say thank you. Consider gifts that can be easily packed like these personalised hankies from Extra Special Touch, which you can add a date onto or a thank you message.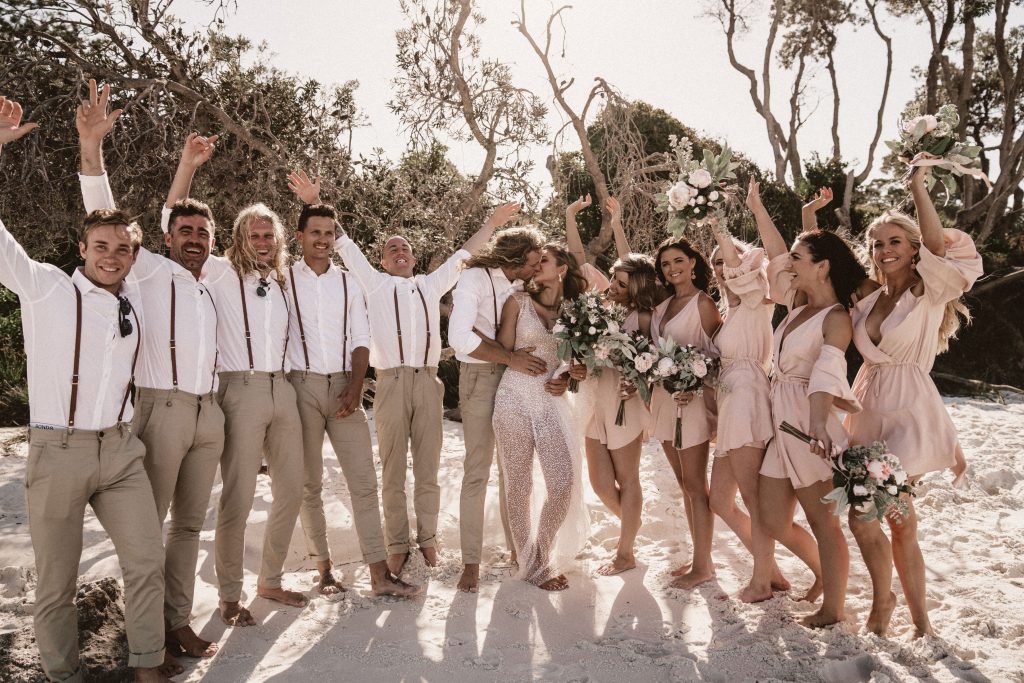 Photography by Nathan Lapham
Extras
Suntan lotion
This sounds obvious for a destination wedding but you really don't want sunburn on your wedding day so make sure you pack enough suntan lotion. Consider which you will wear on the day too and choose one that won't stain your dress as you may well need to reapply throughout the day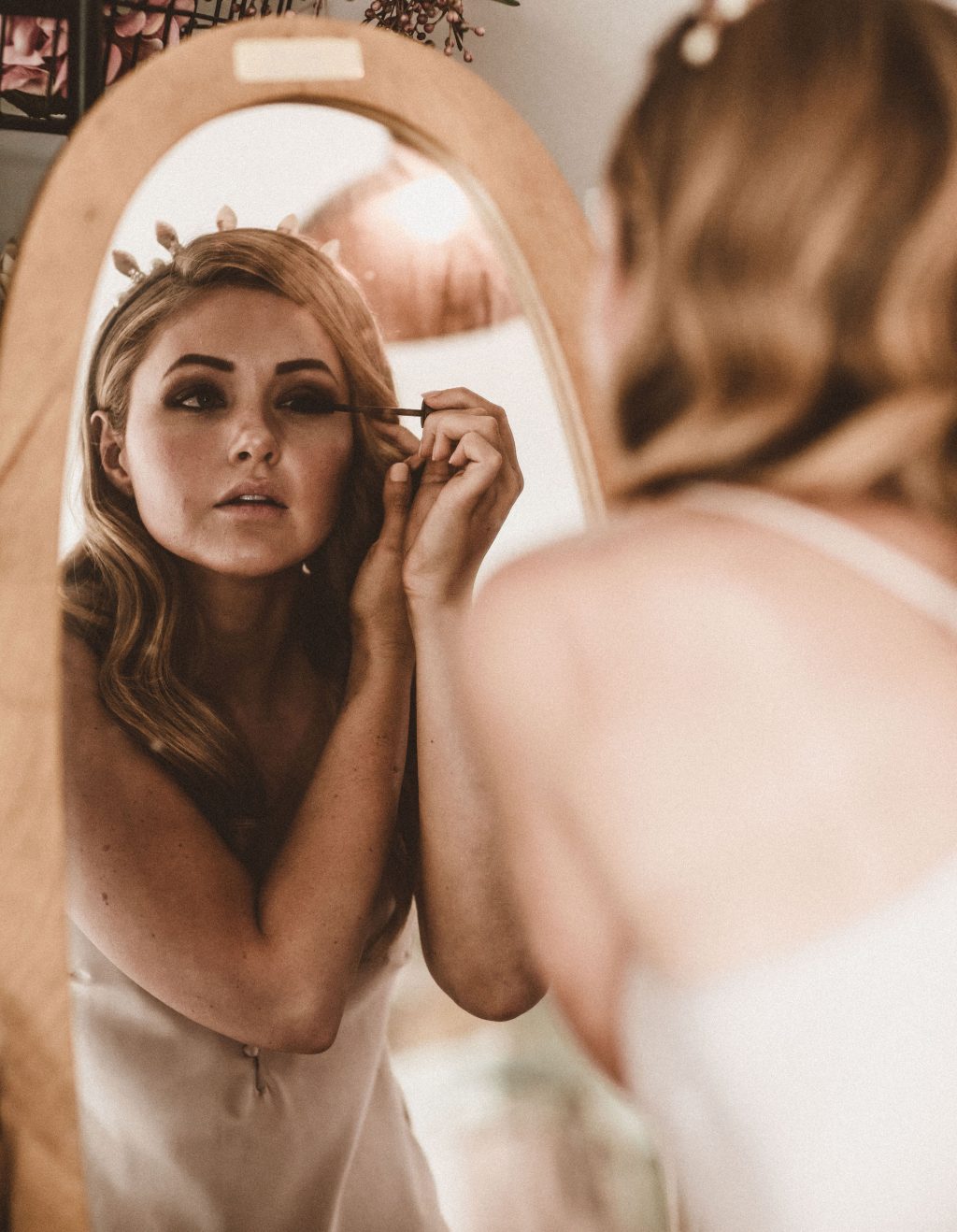 Photography by Nathan Lapham
Makeup
If you are doing your makeup yourself, pack the foundation in a darker shade if you are likely to catch the sun on the days before. It is a good idea to then mix your current foundation with the darker shade to get the correct colour for your skin tone on the day.
An Emergency Kit
You of course don't want to think of what may go wrong at your destination wedding but it is a good idea to forward plan. Pack a sewing kit for any buttons that may fall off, some baby wipes (or better still a flannel as the more ethical choice) in case you get any marks on your dress, boob tape to hold yourself in place, nail glue for a broken nail…you get the picture.
And there are of course some larger things you will need that you don't want to pack so make sure your hotel can help before you leave such as a steamer to take the creases out of your dress. And do ask your guests not to bring any gifts as you don't want to have to pack them up on the way home as you won't have any room in your cases with all this extra stuff!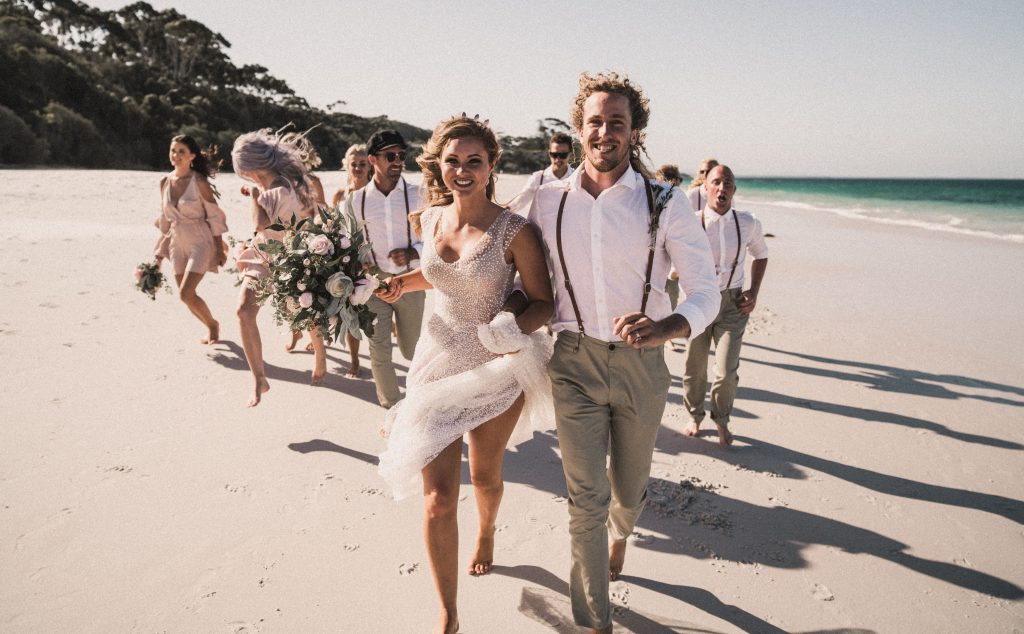 Photography by Nathan Lapham
The Suitcase
If you want the most dreamy suitcase to put it all in we have the perfect one for you! We are totally in love with HeyChesto, a new British luggage brand that offers a touch of retro glamour for the contemporary traveller who wants to stand out from the crowd. These stylish trunks and silk-lined cases are inspired by iconic British destinations and come in four evocative shades – The St Mawes in navy blue, The Cambridge in plum red, The Padstow in cream and The Glastonbury in matt gold for a bit of rock and roll. Each chic HeyChesto suitcase is made by hand and built to last in hard-wearing imitation vegan leather. We love!
IF YOU FOUND THESE DESTINATION WEDDING PACKING TIPS USEFUL, PIN THEM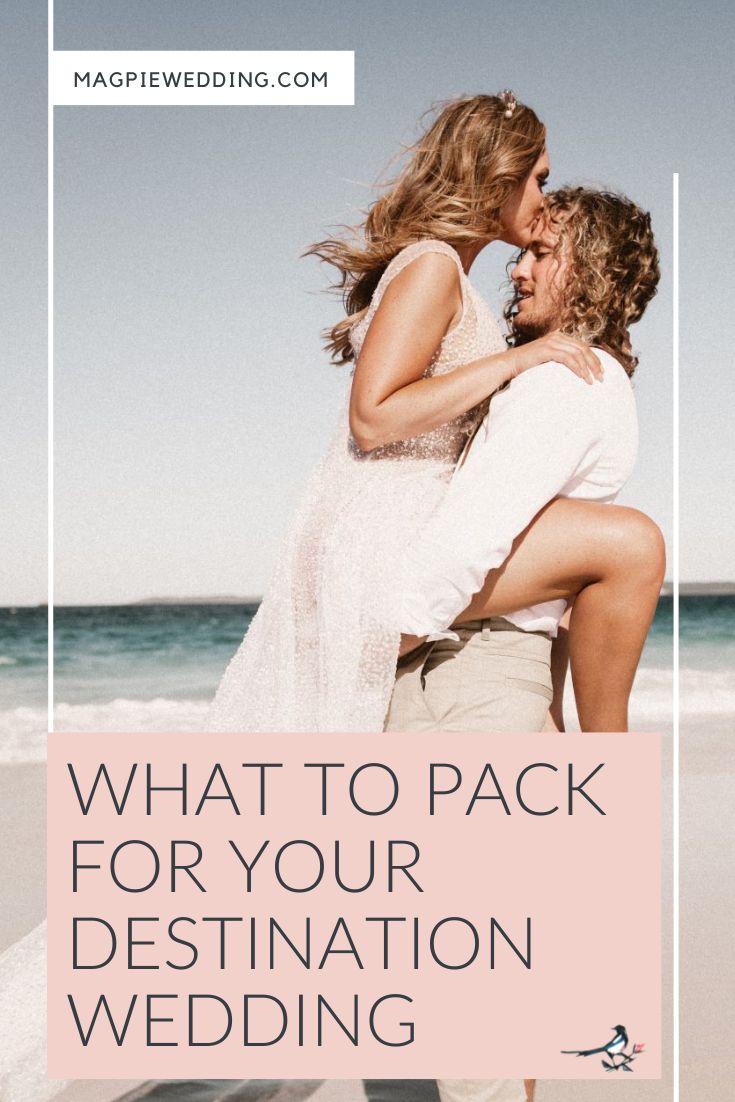 If you loved this destination wedding advice you may also like;
10 Top Tips For Planning A Quick Destination Wedding
Chic Black and Gold Destination Wedding at Chateau Saint Georges, France
Romantic Destination Wedding At The Valley Estate, Australia
(This is a collaborative post)