Another beautifully executed shoot from a series of the celebration of seasons, brought to us by stylist and floral extraordinaire VV Raven, we've seen both dark spring and fresh spring so far, and now as we all hold onto those long summer nights that are soon to be forgotten, we take a look at the most recent boho summer garden wedding inspiration.
Here we catch up with Jo Thorndike from VV Raven and the other suppliers involved who tell us all about the styled shoot – Boho summer garden wedding inspiration with relaxed and soft colourful Cuban vibes…
Boho Summer Garden Wedding Inspiration
"I wanted to reflect my passion to work with other British, sustainable, small businesses by collaborating with over 18 others. I love to mix fresh and faux florals and used this shoot to show the advantage to using them together and how indistinguishable from each other that they can be. I chose to create a series of shoots called Celebration of the Seasons"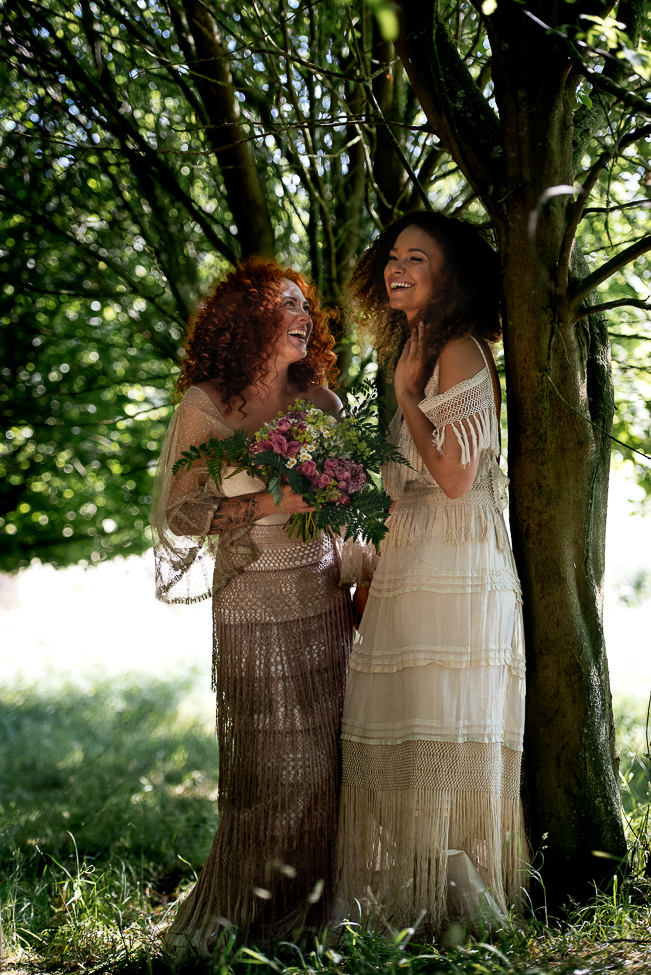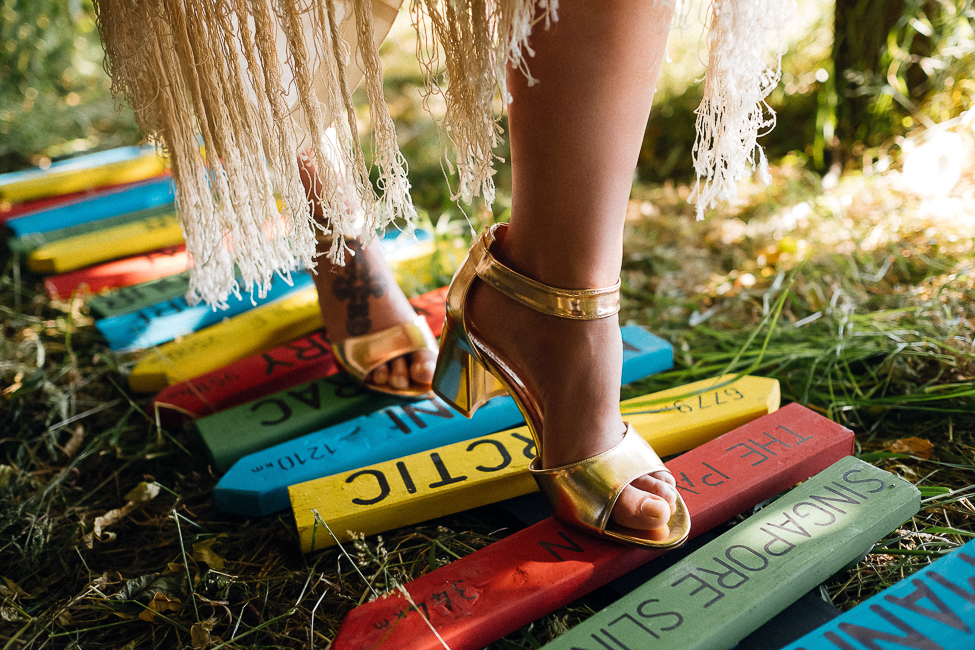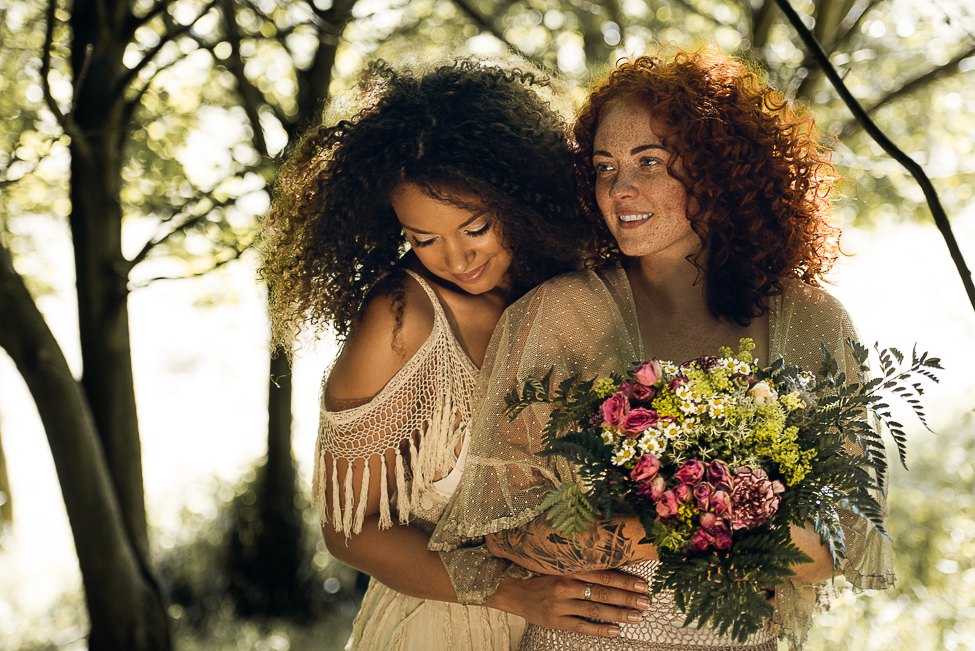 Styling – V V Raven
"A lot of weddings are now being held in the open air, so we wanted to showcase a soft pretty boho summer garden wedding with festival vibes, in a classic British countryside setting at the farm."
"We wanted to show how you can pull together lots of amazing suppliers to create a cool chilled-out earthly feel with outdoor DJ's and mixologists partying as the sun goes down.
We wanted to use pink in a more contemporary way with soft pink and beautiful bohemian wedding dresses and flowers earlier in the shoot and glamming up with slinky sequinned dresses, face glitter and huge outrageous hats in hot clashing oranges and reds as the evening and the sunset progressed!"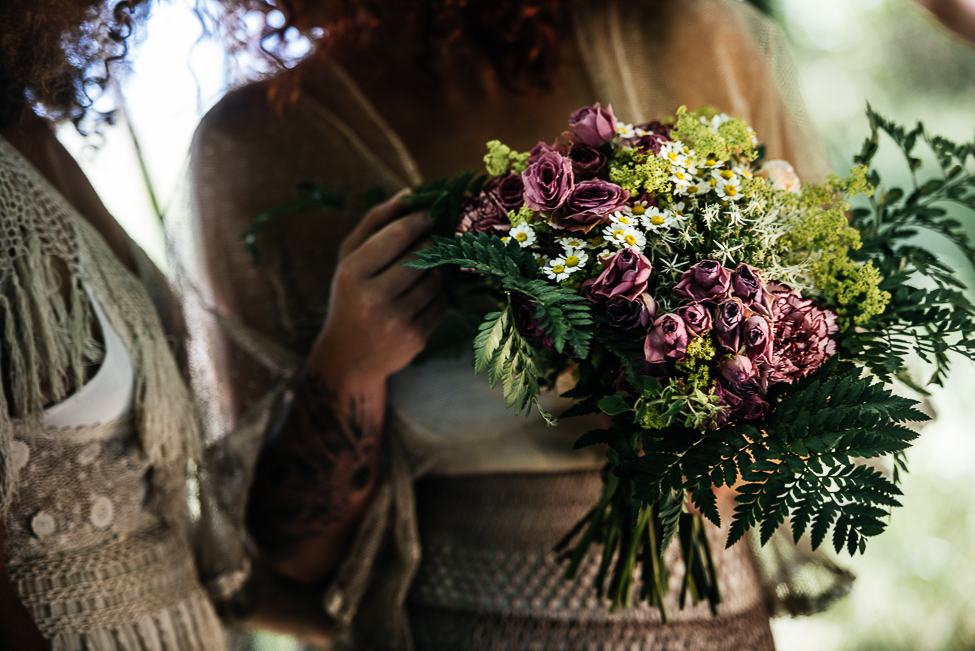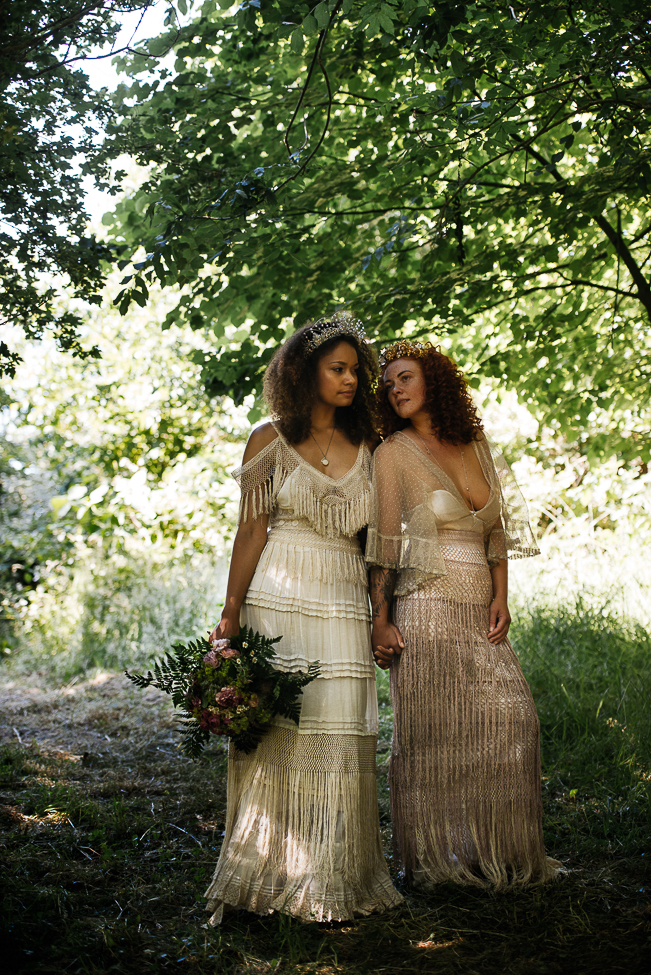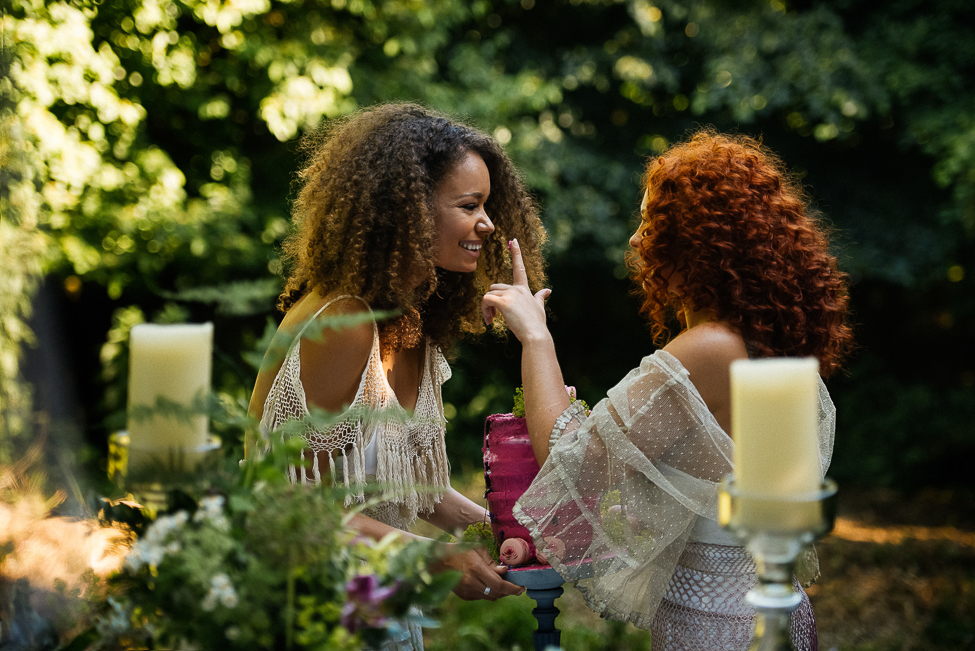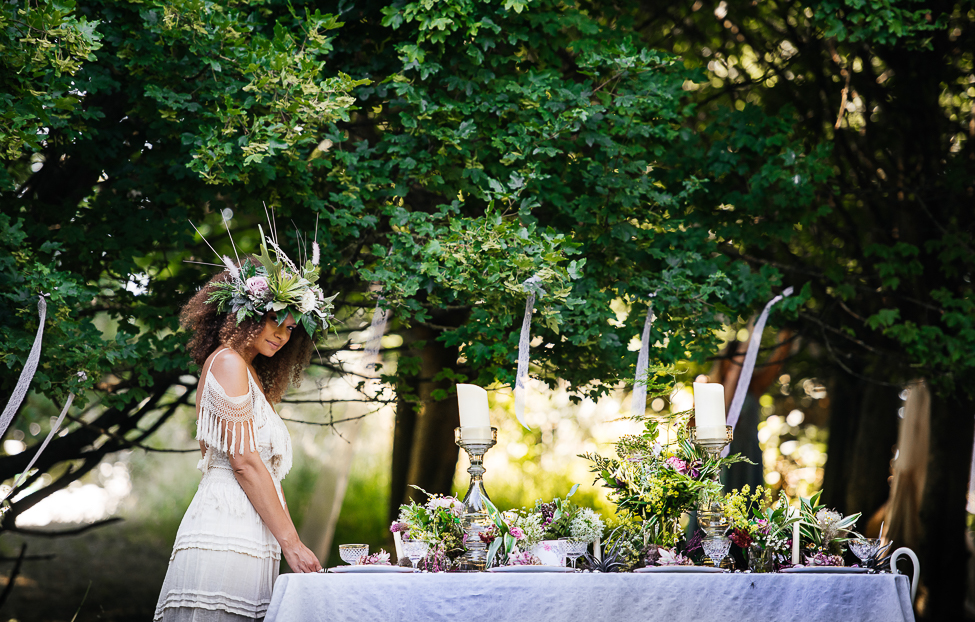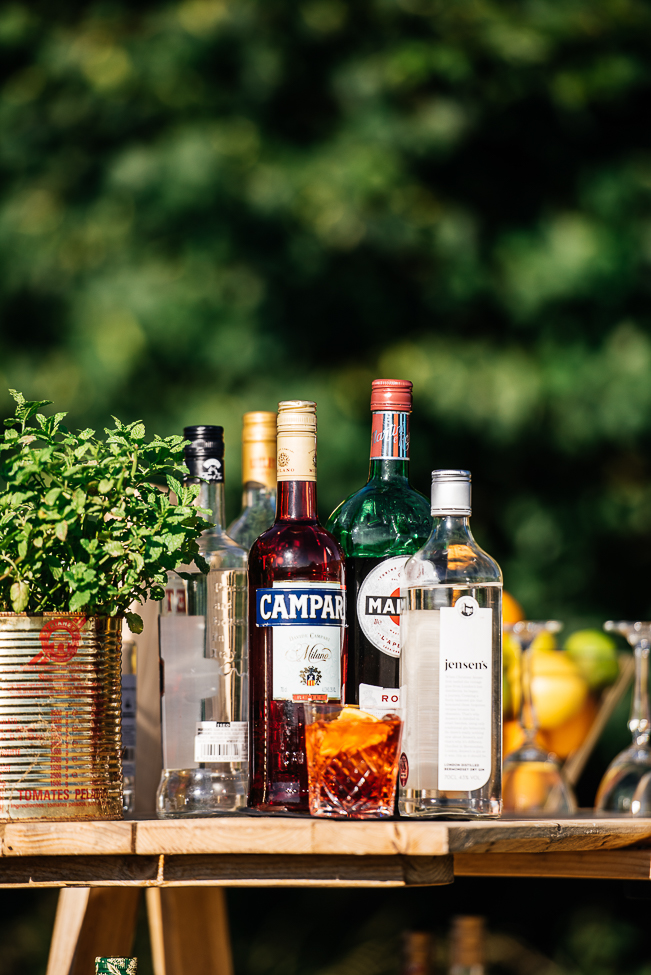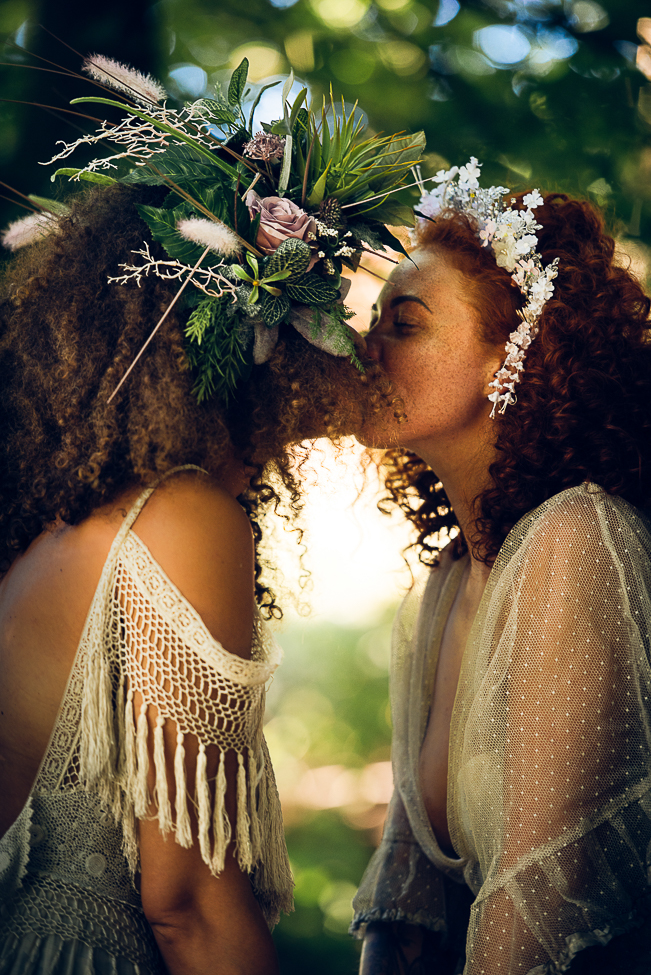 Photography – Markuza Photography
"Project Urban Pagan was an amazing experience with a great team to work with. I really like to work in nature and this place in nature's arms has a magic atmosphere. Everybody brought a piece of their hearts into the project and I think it shows in the photographs"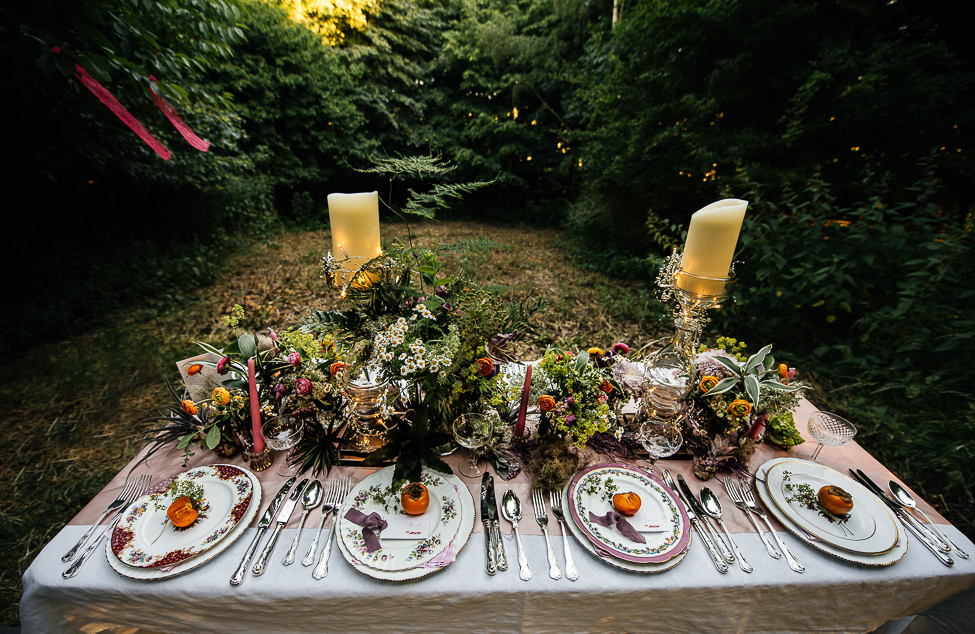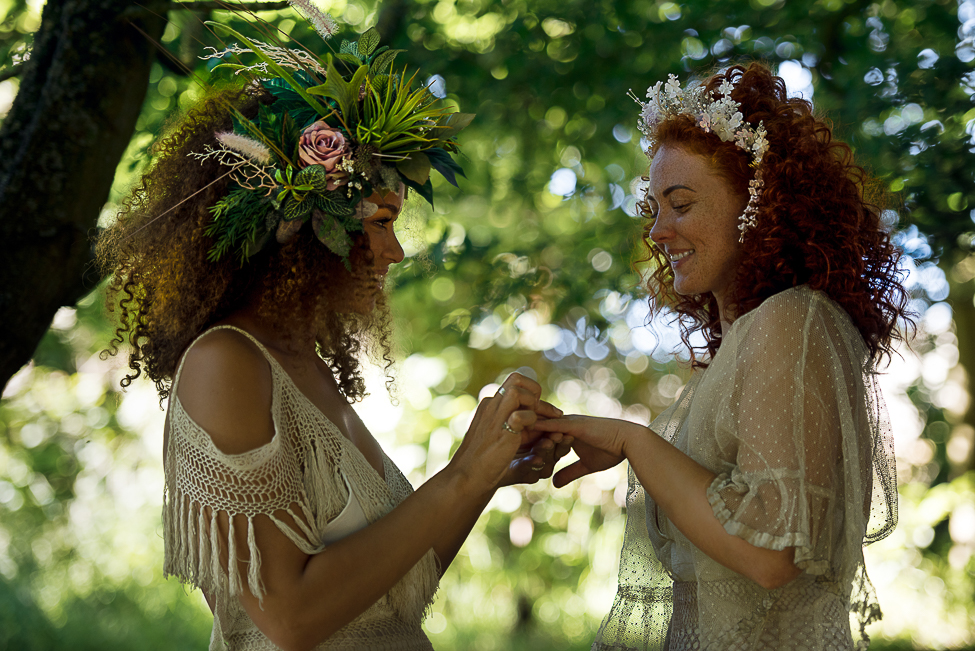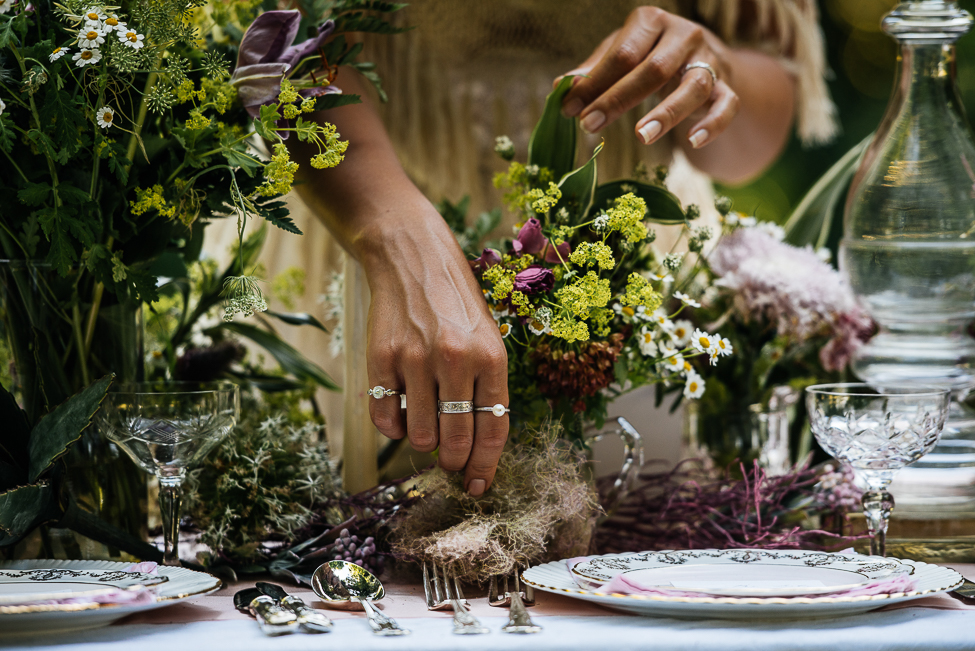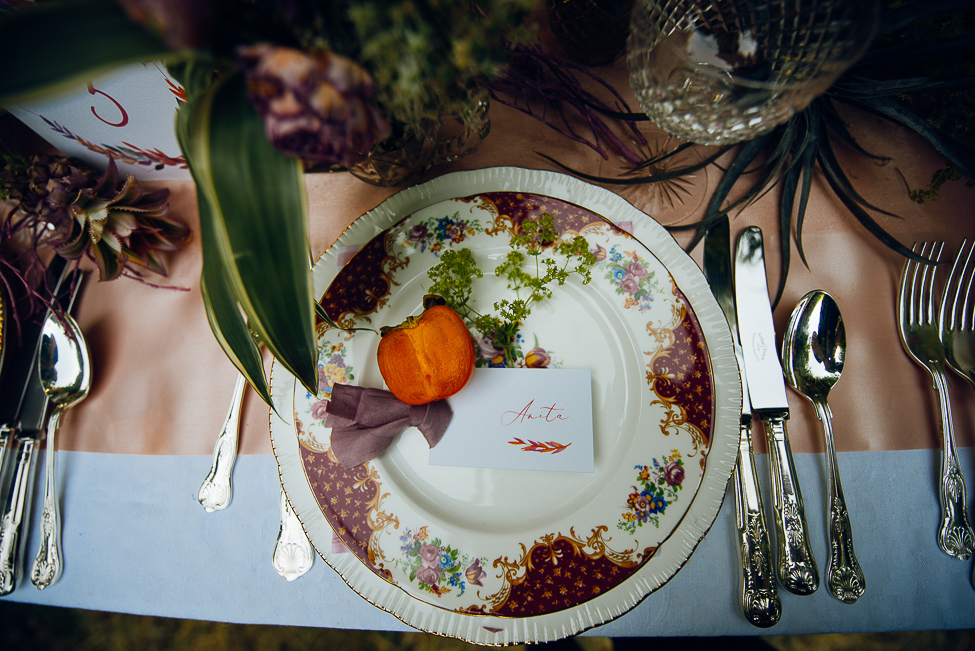 Bridal – Poppy Perspective
"I was so excited when I saw the mood boards for the shoot, the relaxed boho vibe fit so well with my dresses and is a trend I am seeing more and more of with my brides.
The tassel and sequin dresses worked so well in the gorgeous setting created by everyone involved and it was amazing to see it all come together."
Shoes- Pearl and Stud
"The beautiful copse of trees chosen for the Powder Pink Summer shoot was the perfect setting to show off what Pearl&Stud was created for; wedding shoes that can be worn all day with little effort. The collection features block heels teamed with careful elegant upper designs to create a feeling of contemporary elegance.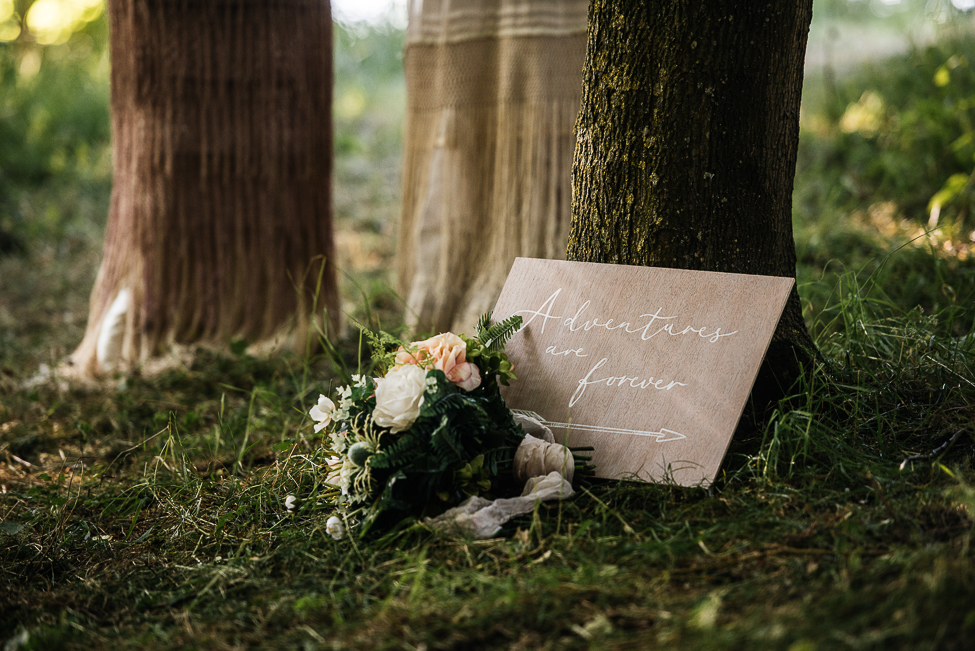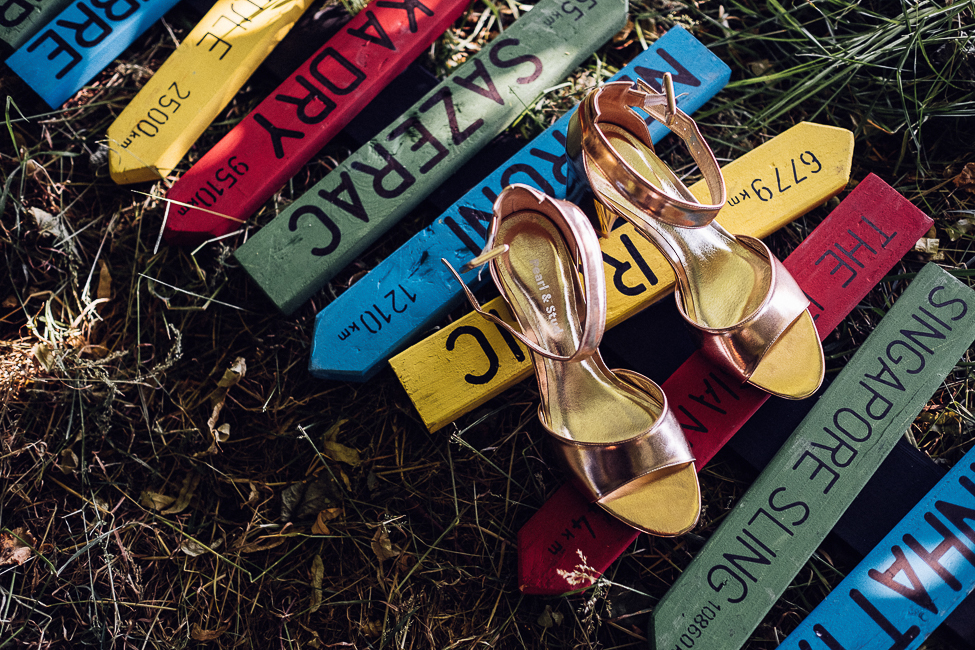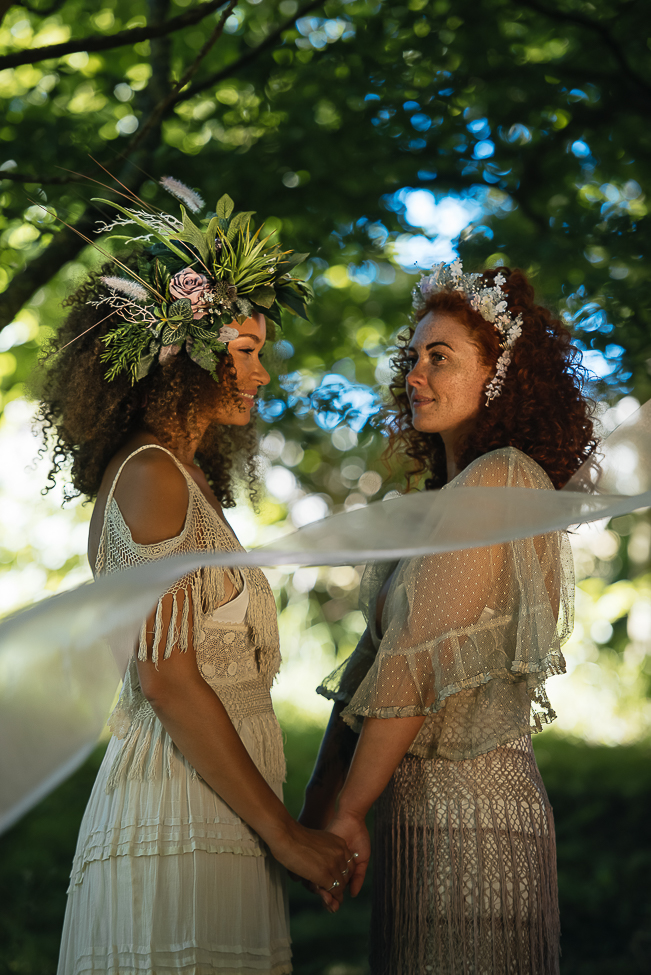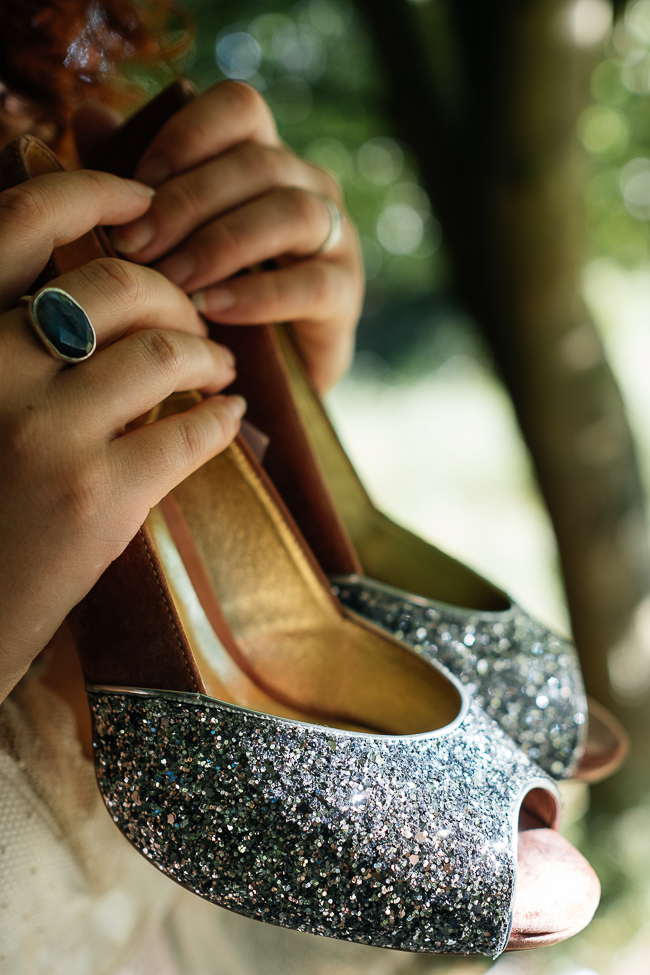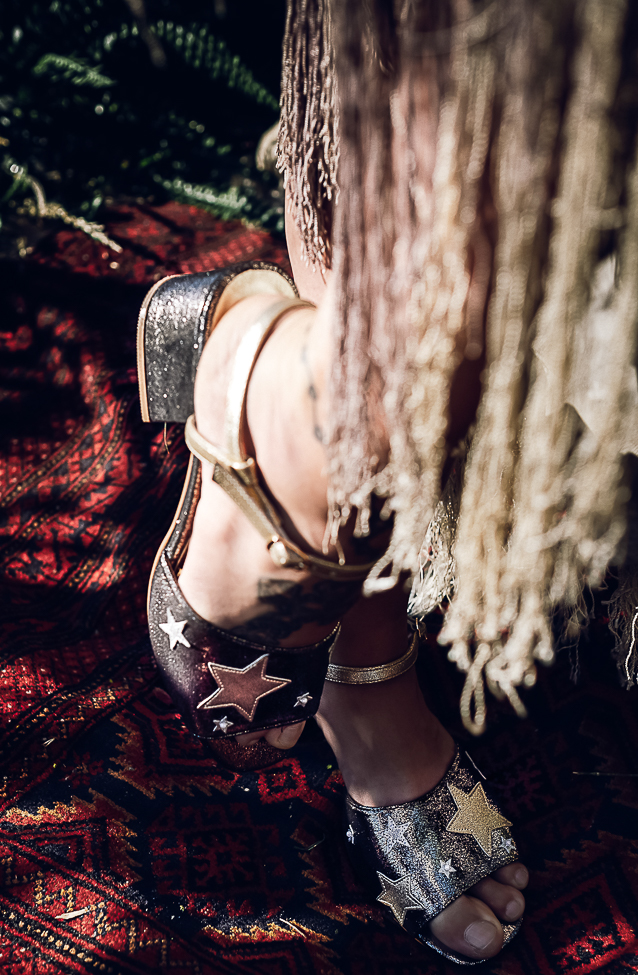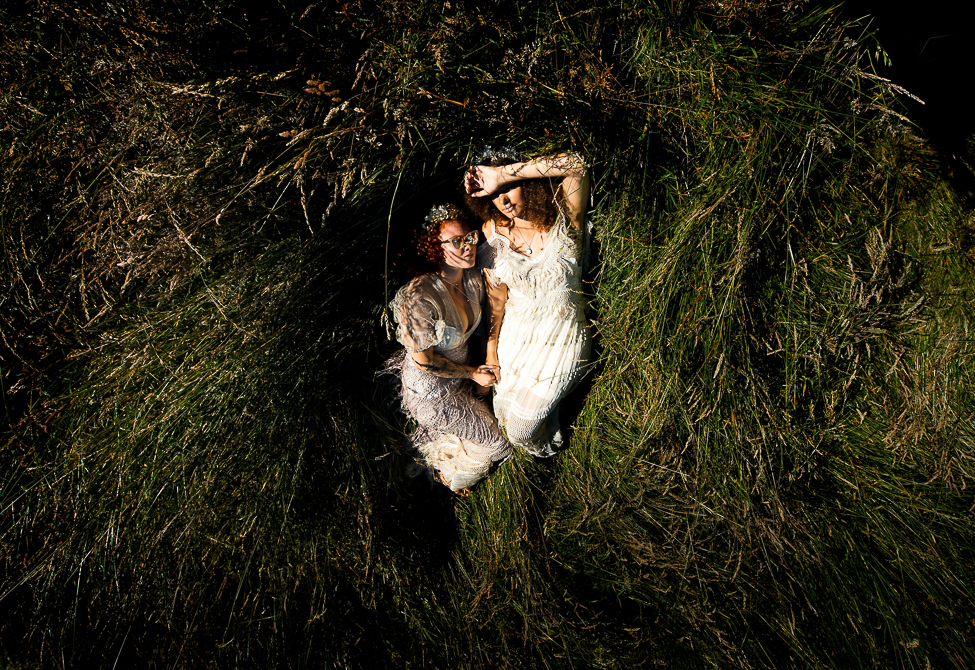 Florals – V V Raven
"The flowers were soft pretty British summer flowers, roses, alchemilla mollis, herbs, daisy-like tanacetum with soft thistles and ferns mixed with bright and showy foxtail lilies for the evening. Faux flower bouquets and flower crowns were also used incorporating amazing foliage and exotic flowers to show that a mixture of fresh and faux flowers and foliage can work well. It can also be a more cost-effective way to flower up your wedding."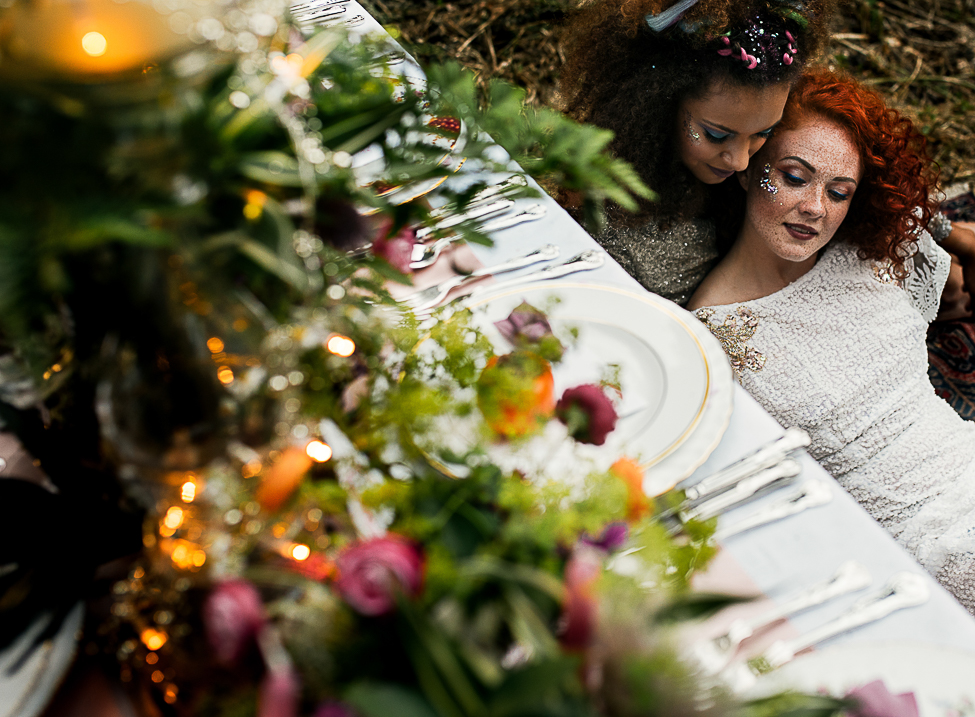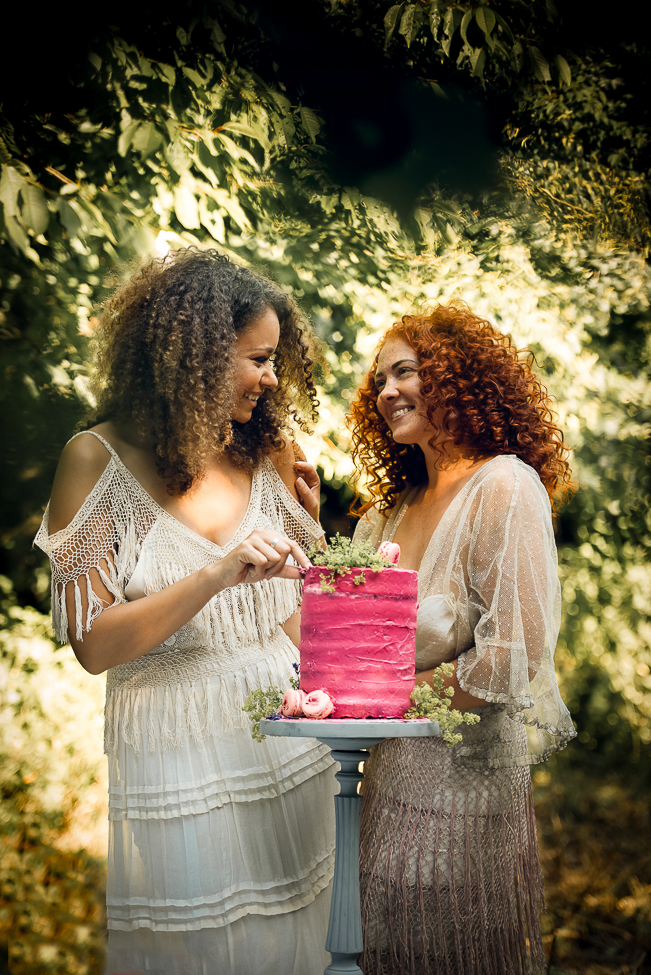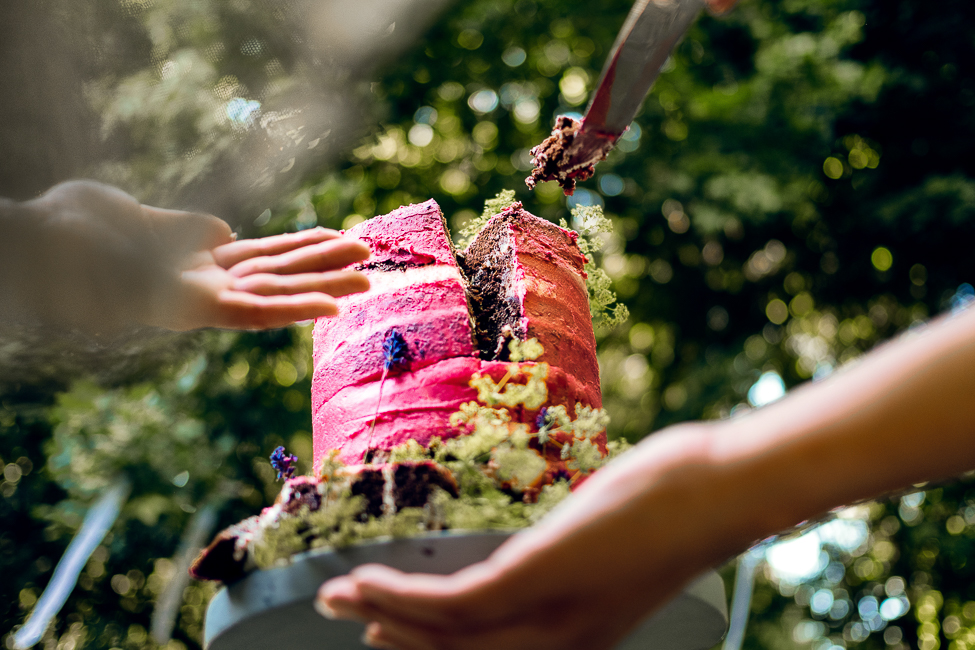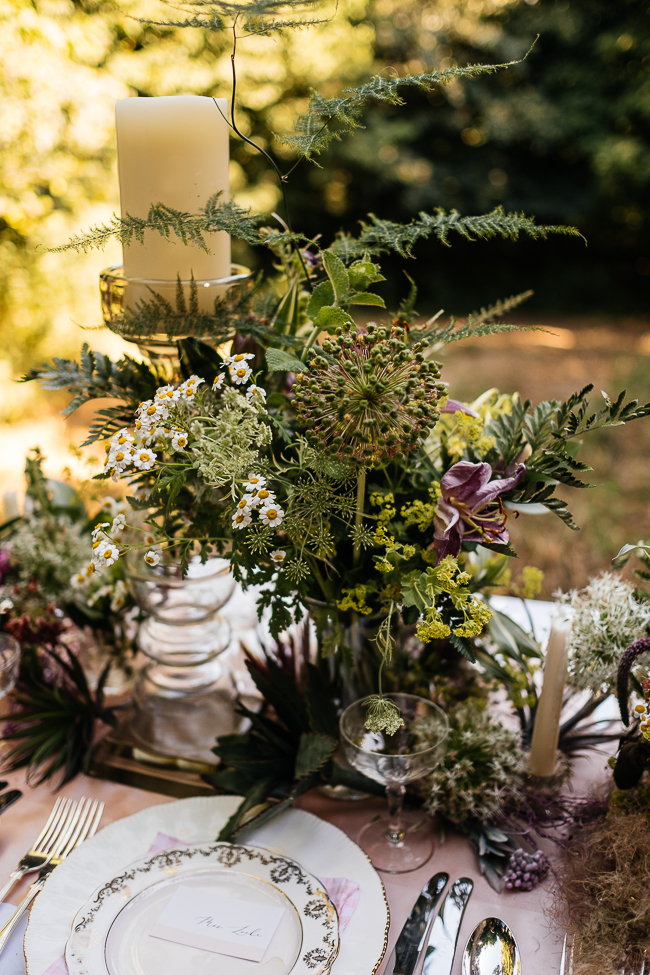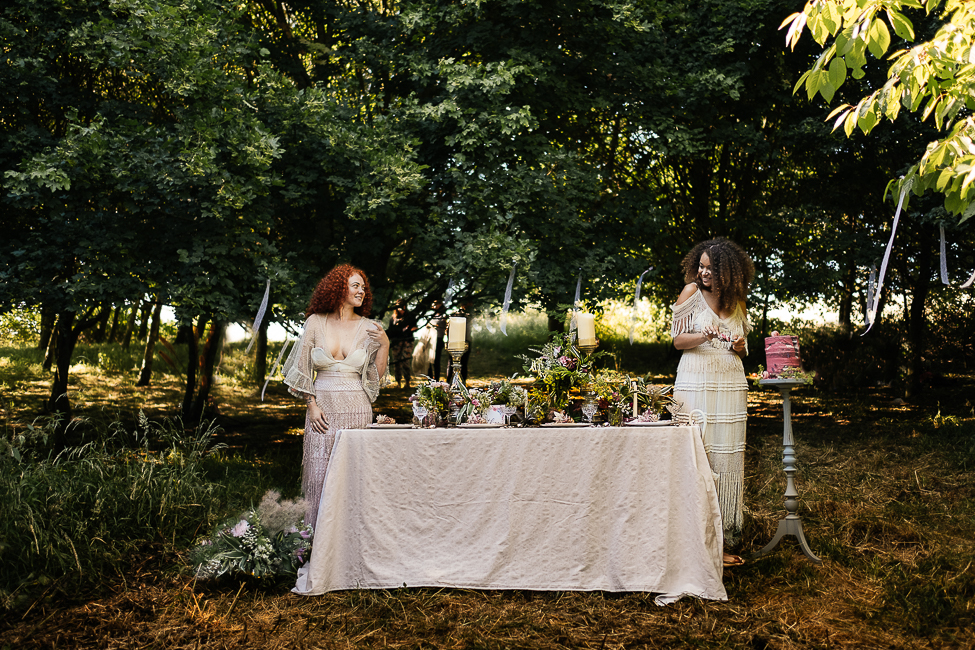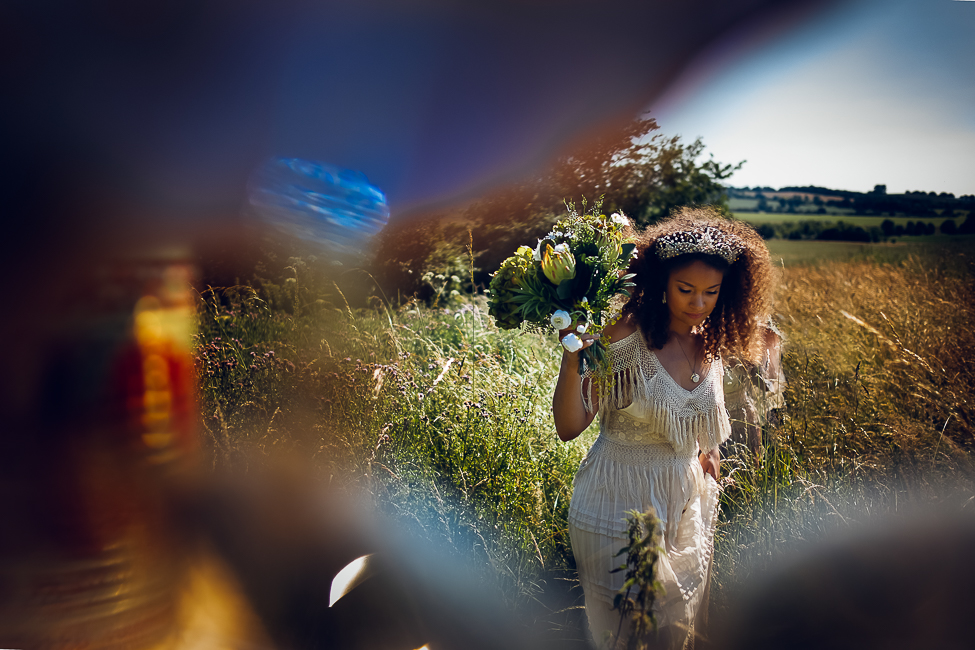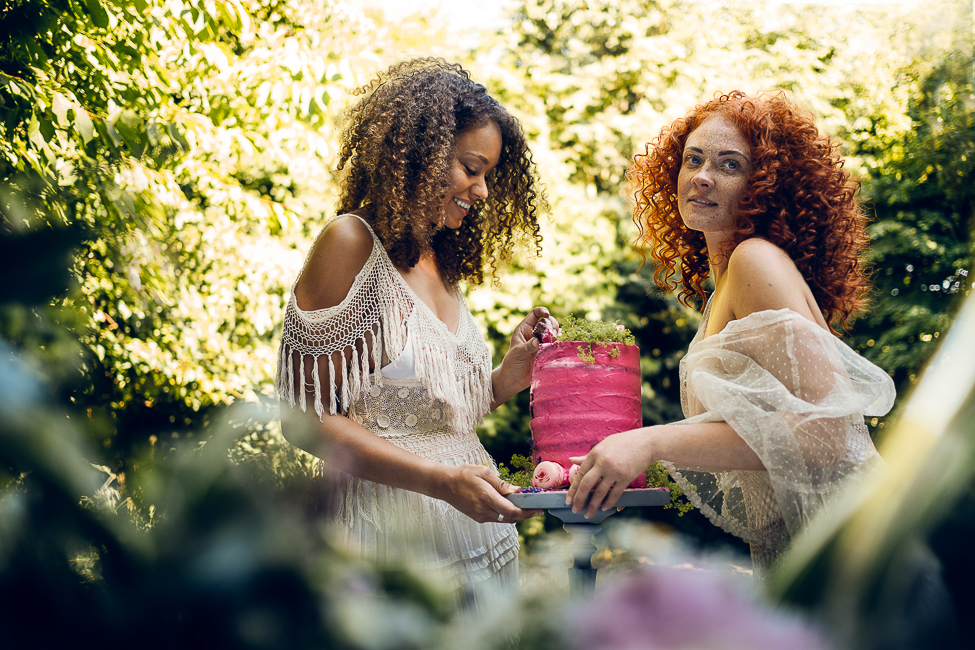 Cake – Fifi's Cakery
"Fifi's Cakery believe wedding cakes are an essential part of the day, the cake of your lifetime and so must be absolutely perfect for you. This cake was a triple pink buttercream semi-naked cake reflecting the hot summer theme with beautiful hand painted macaroons and fresh flower decorations to match the Bridal party. Fruit flavoured sponges such as peach and raspberry were complimented perfectly by a creamy raspberry icing and champagne drizzle cake with fresh raspberry buttercream made the cake truly mouth watering!"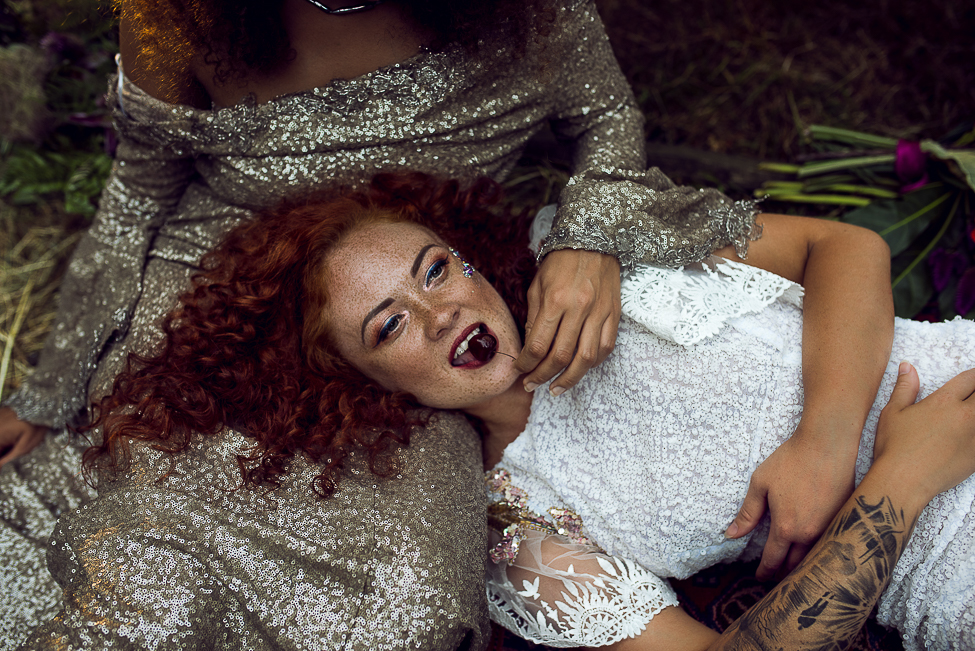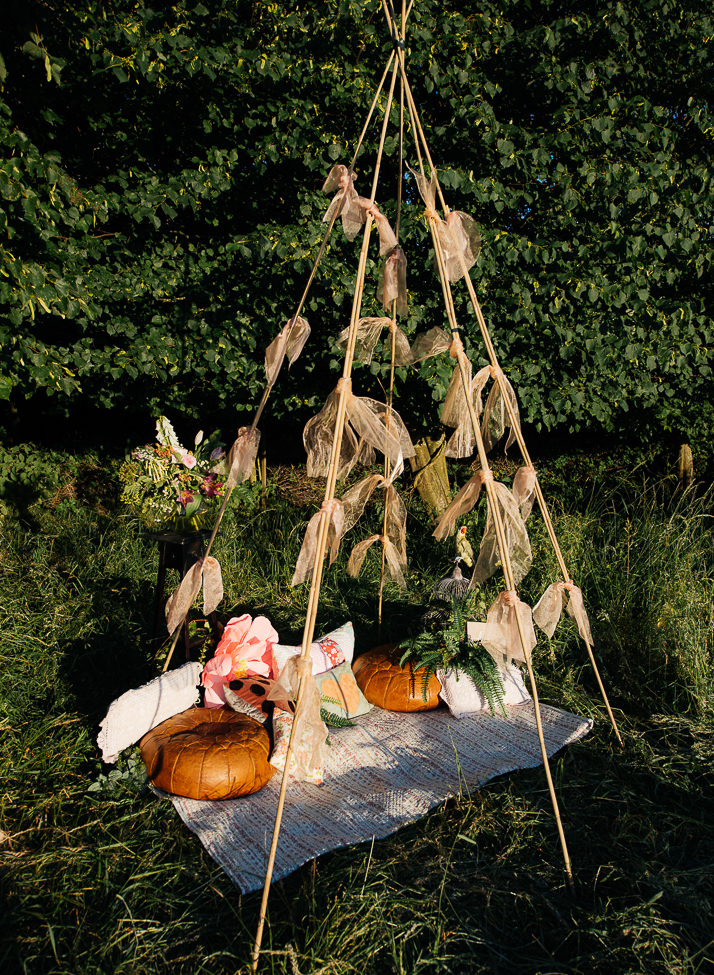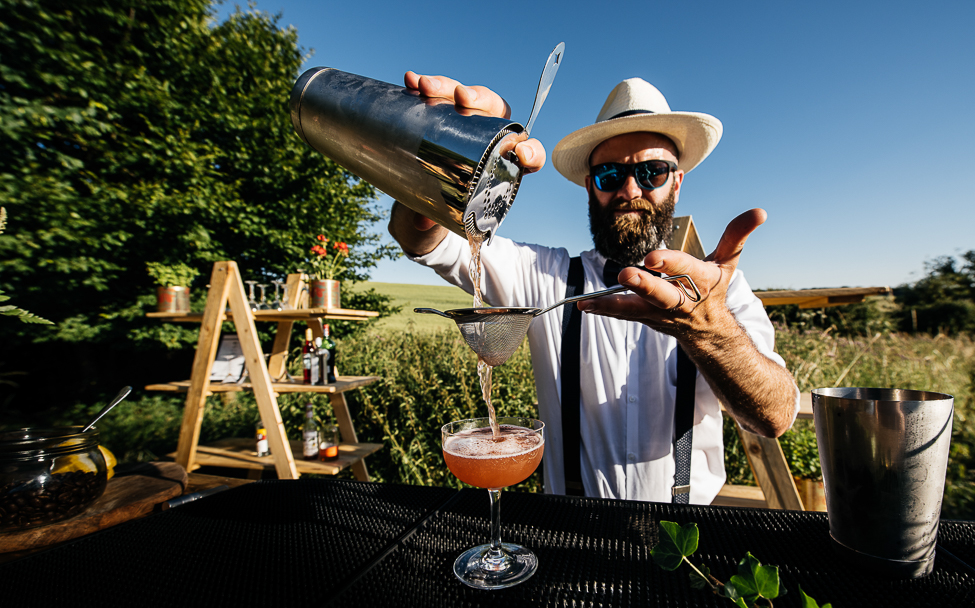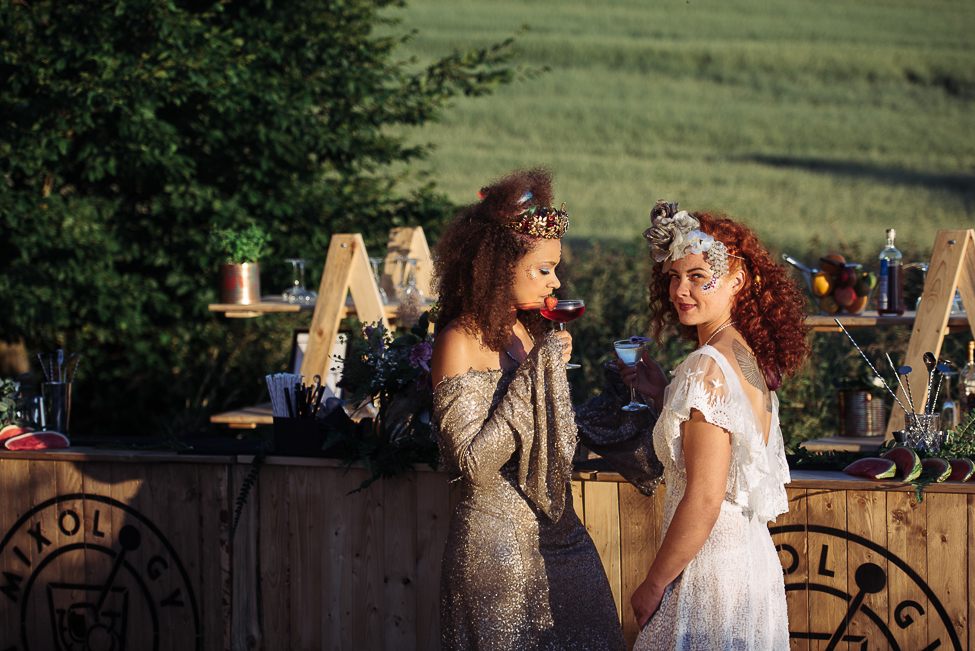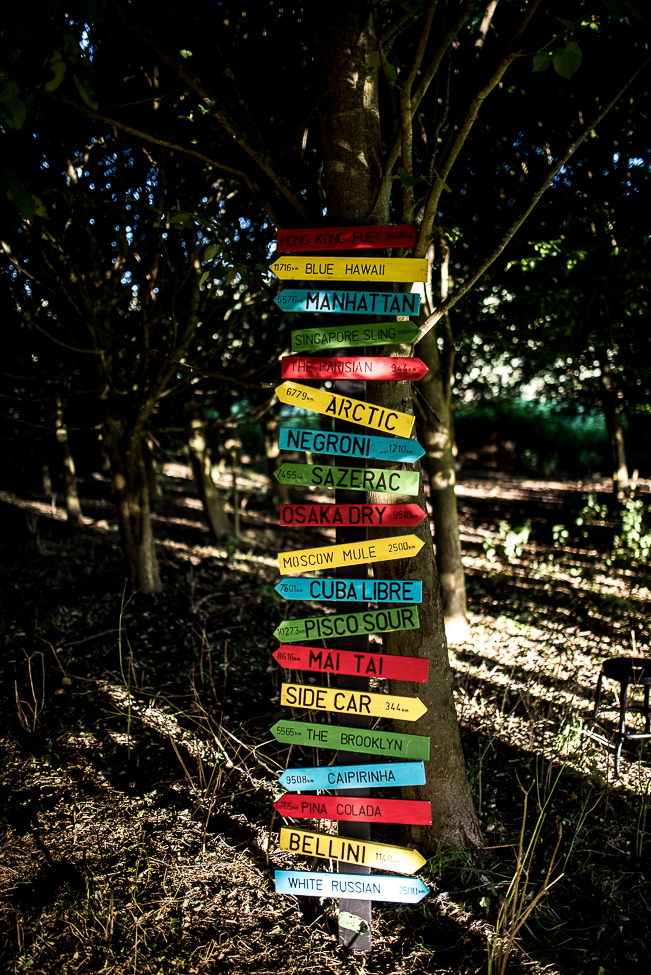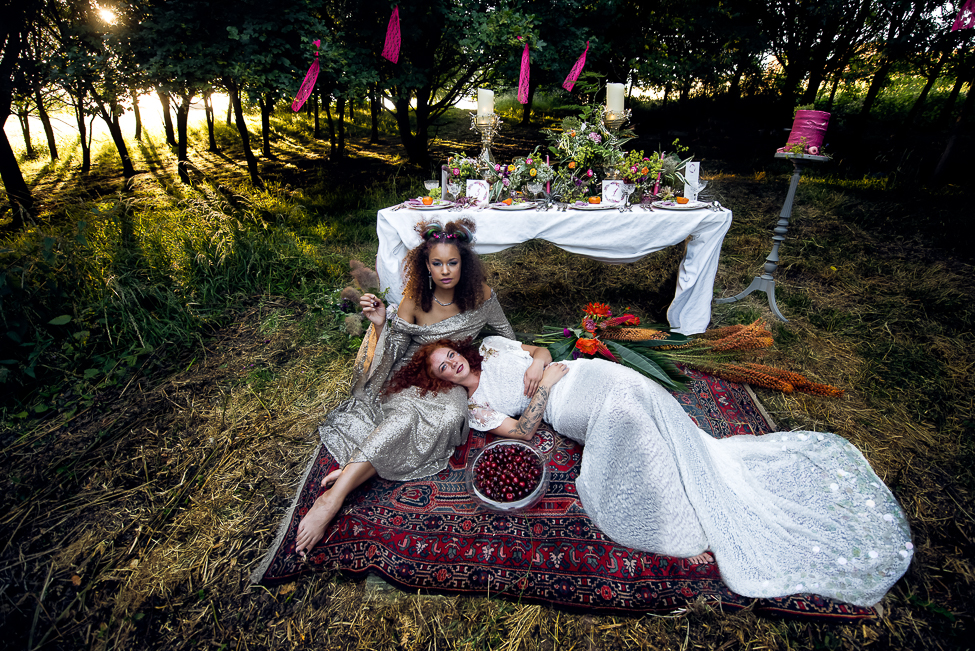 Hair and Make up – Ieva Genovesi Makeovers
"I was interested in this shoot to continue the theme of the seasons . This time we created the summer look and I was so lucky to work on not one, but 2 brides who were very different, but at the same time so similar!"
"First look was inspired by the freshness of the summer: sunny fields, nature, simplicity and the power of natural beauty ! Hair and makeup reflected their personalities, the honesty and importance of the true feelings! "
"Second evening look was created to enhance the existing natural beauty: colour hair in their braids was added to represent the summer colours and festive feel. Glitter and gems were used to compliment the sparkle and love in their eyes ! It is a great addition to the evening look for brides as well as for the wedding guests."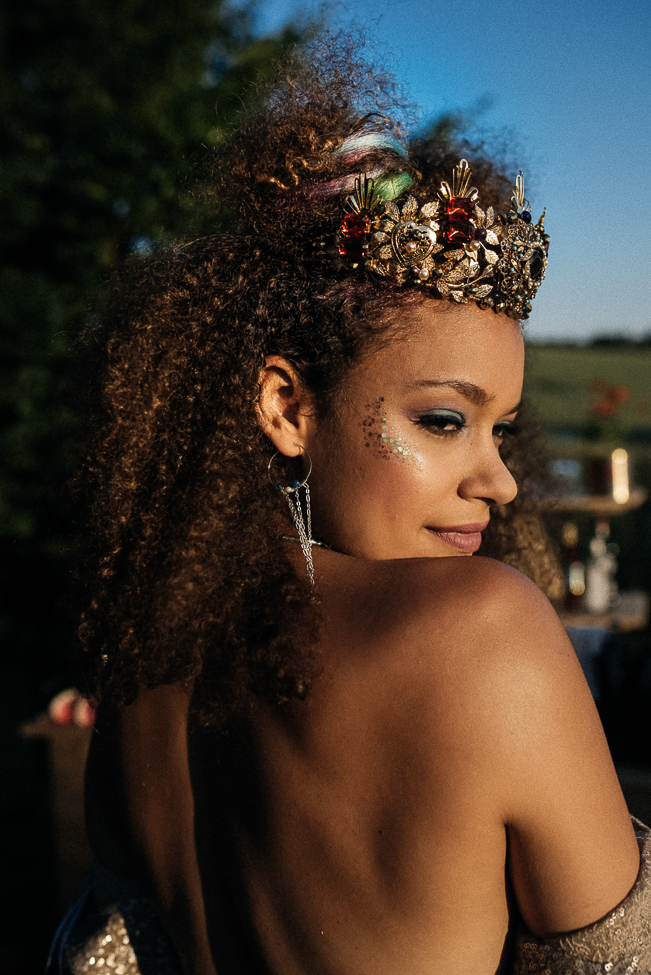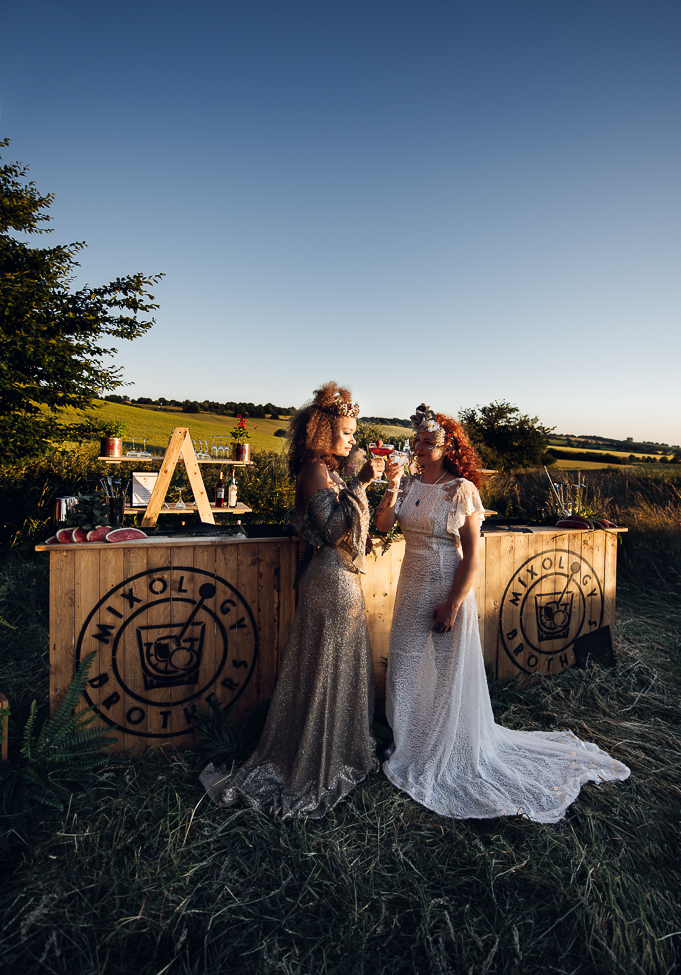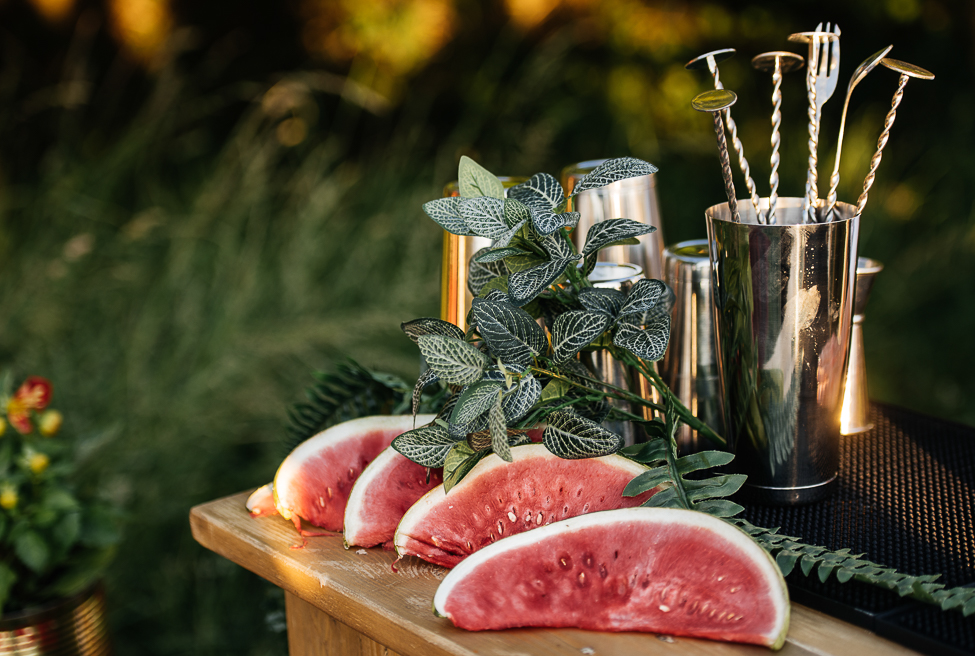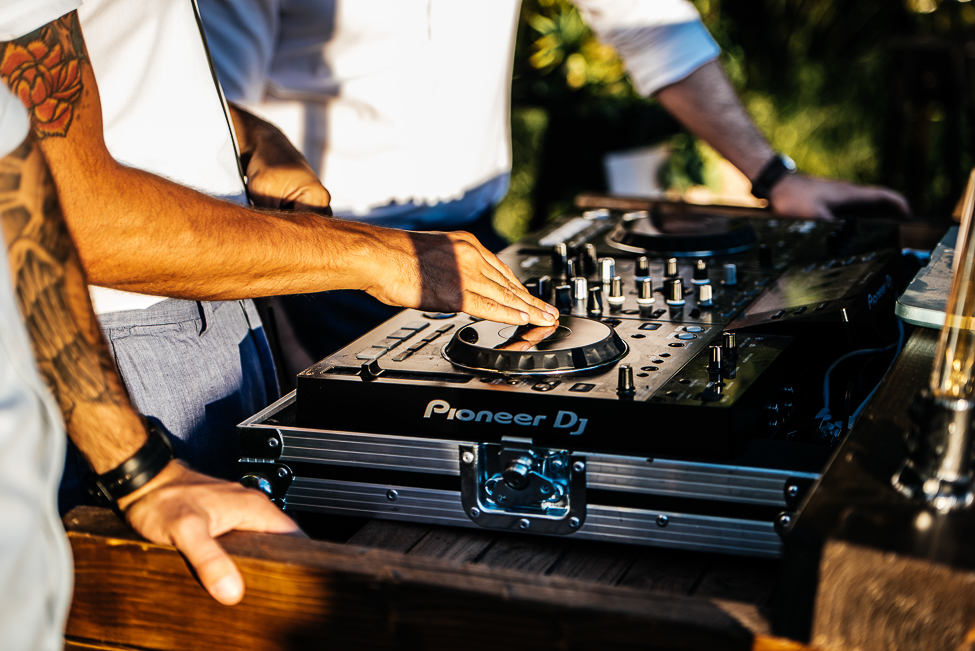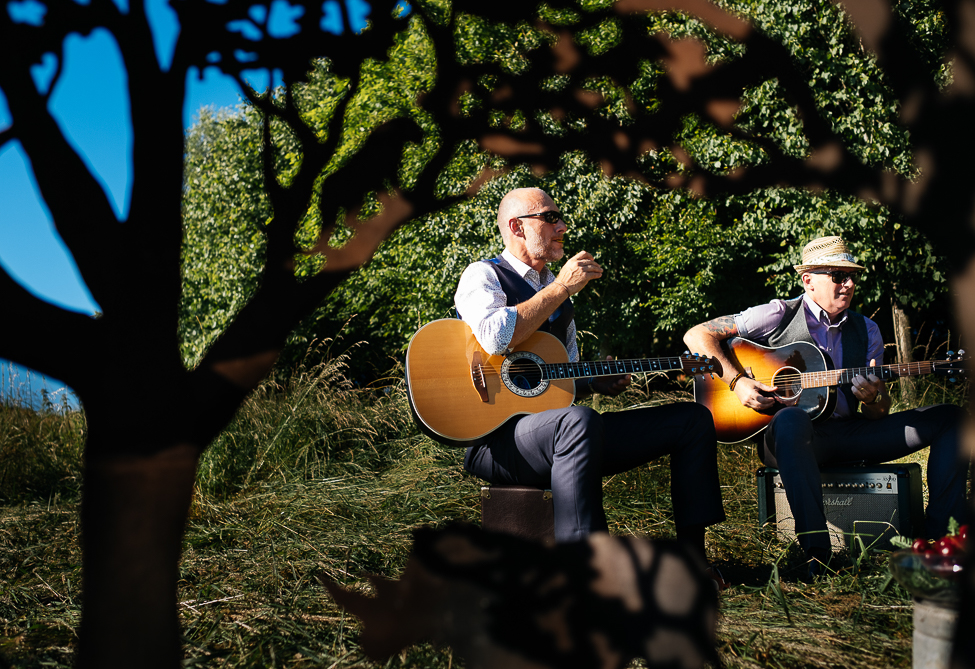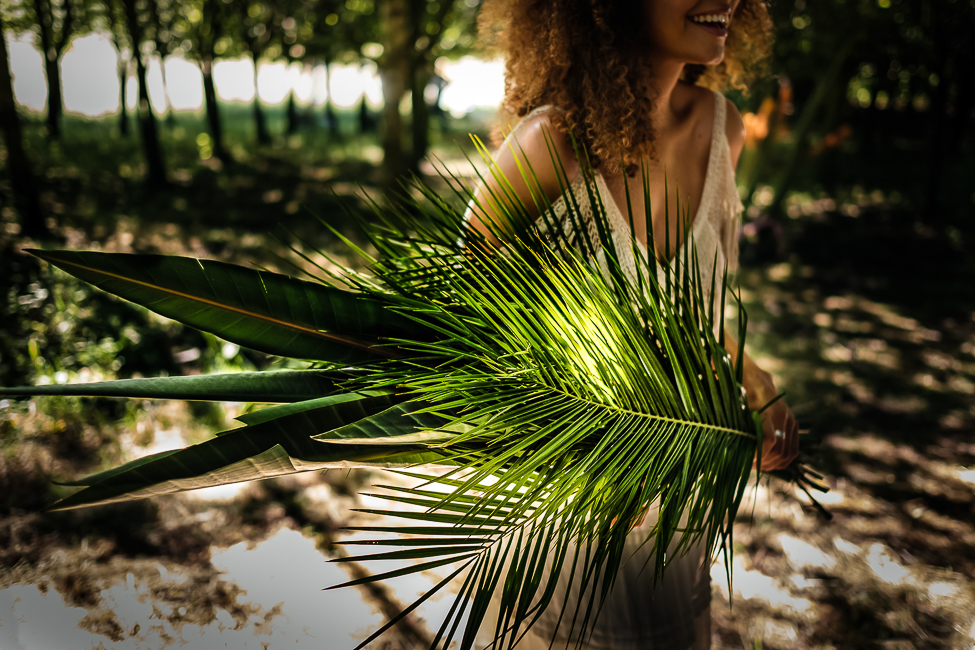 Millinery – CC Millinery Creations
"We've been making fantasy headdresses and headpieces for just over a year, we love the fun side of life and the great outdoors. This is where our inspiration comes from, we were delighted to be asked to take part in the shoot, to bring a little colour & a smile to the day."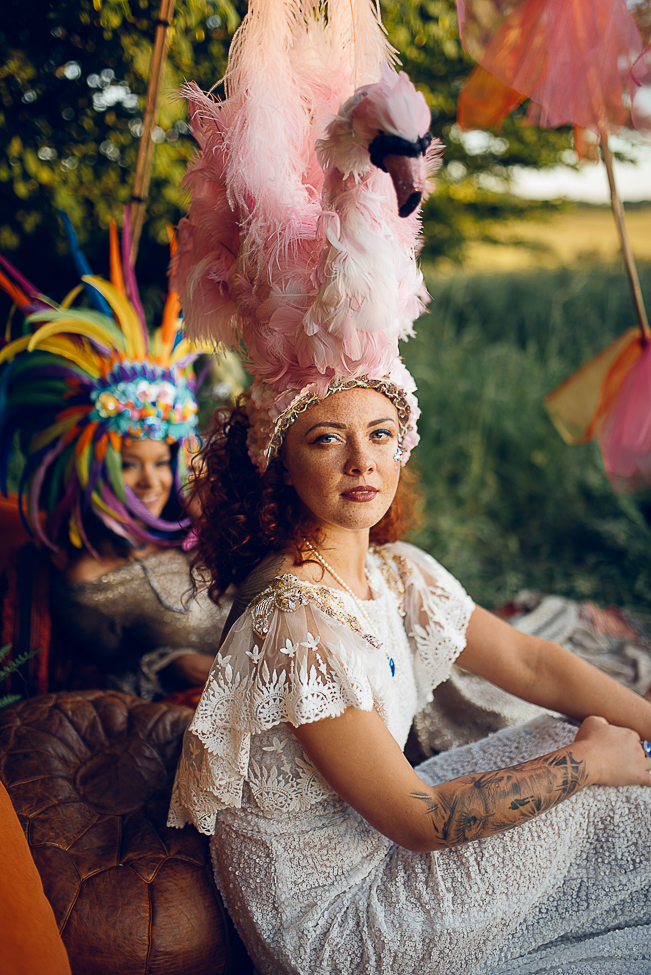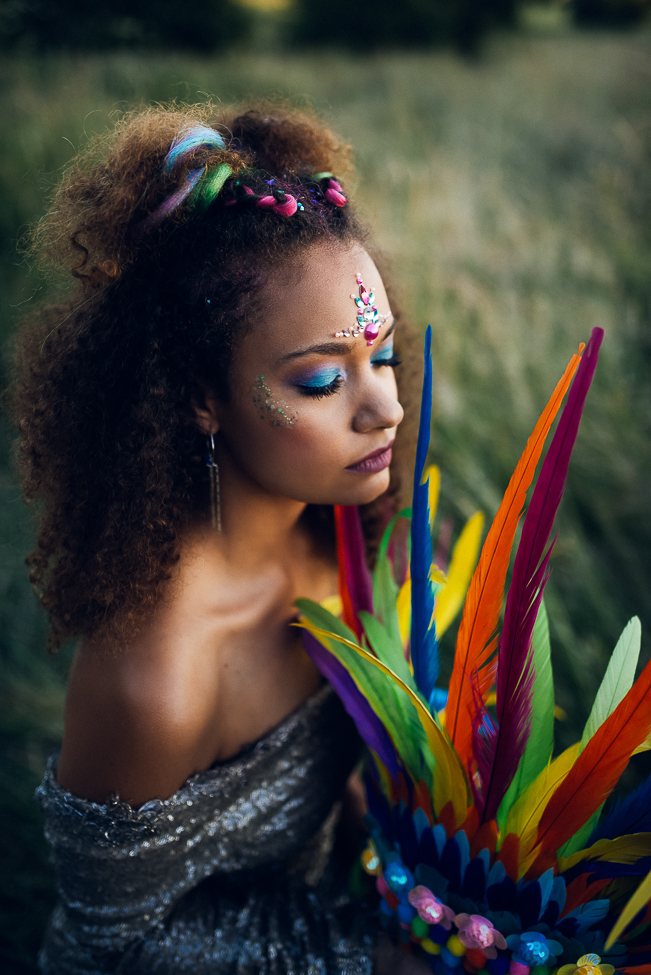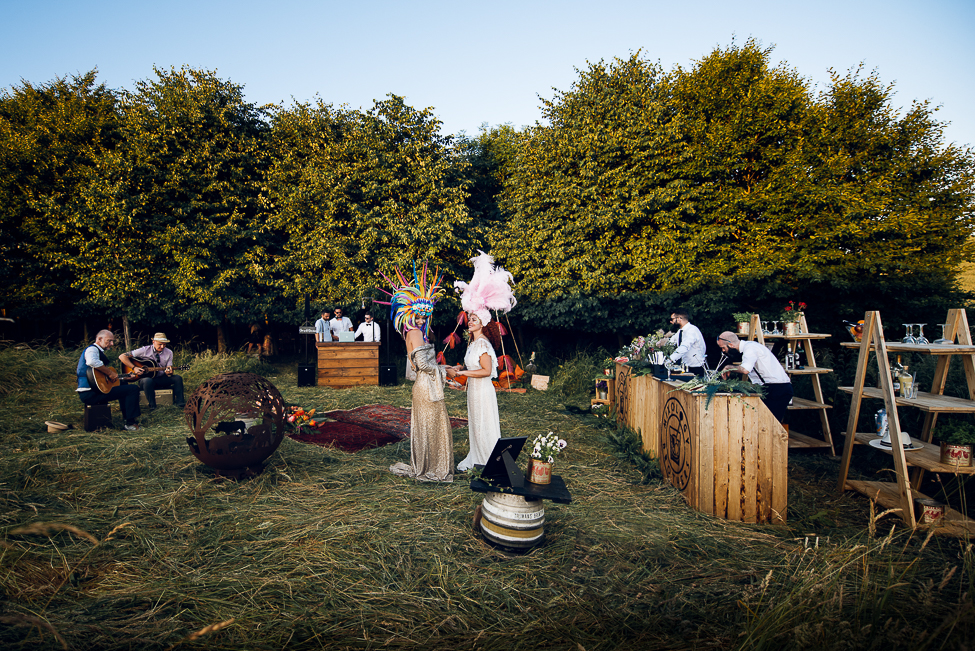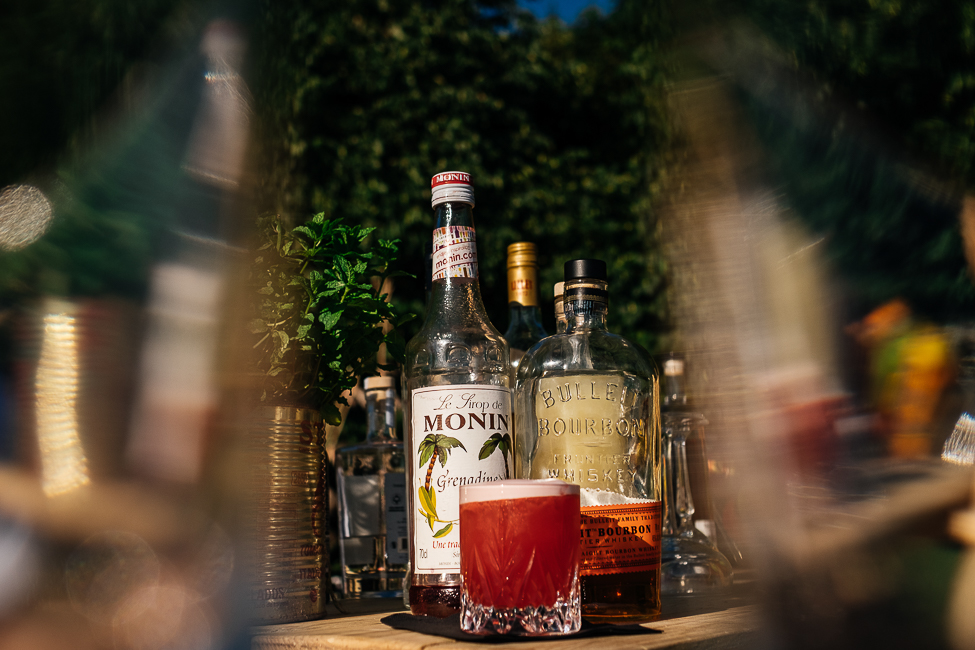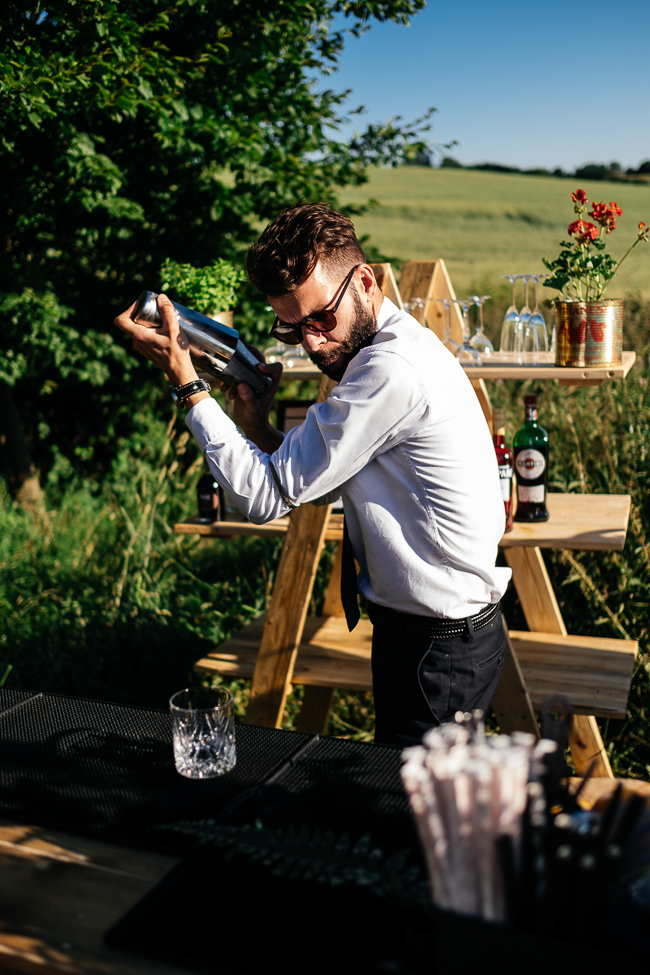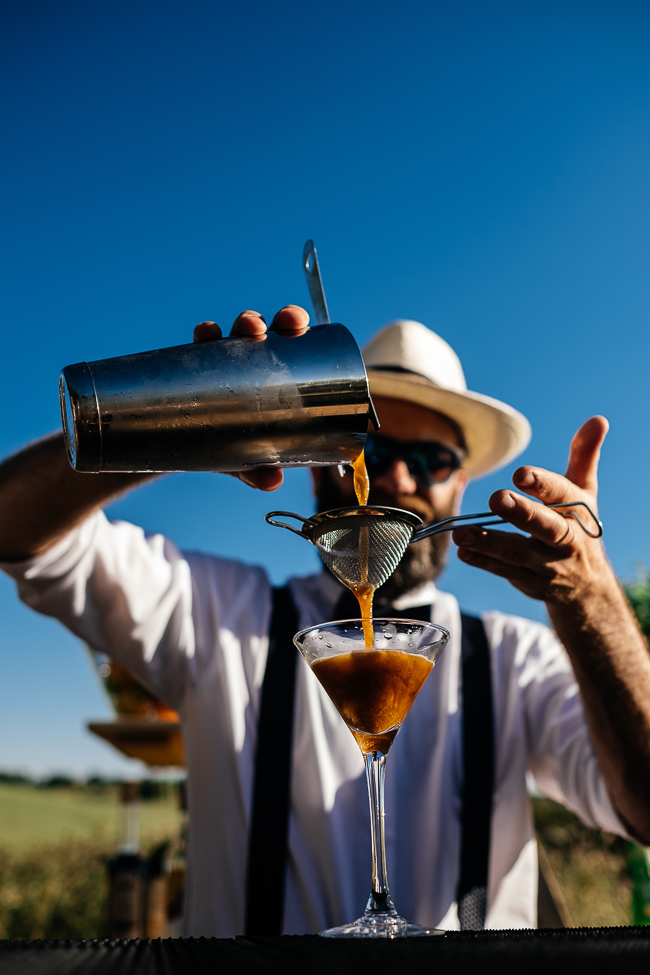 Stationery – Oopsadoodle
"Powder pink shoot -Table stationery – I wanted the powder pink and pastel coloured florals to be the focus of design to complement the wild landscape feel of the shoot, choosing to leave the leafy parts of the design white as an alternative to the greenery heavy themes of the moment. I think this helps to put a more contemporary spin on the classic floral motifs."
"Hot Summer- Table stationery – The inspiration for this design was clashing hot pinks and orange, it was chance to use bold colour whilst keeping an elegant design. I kept the festival feel to it using foliage but in bold, saturated oranges, pinks and purples and added geometric shapes to create a contemporary and sophisticated look. This style would work perfectly for a couple who want to give their wedding that "summer sundown party" feel of eating alfresco and dancing the night away."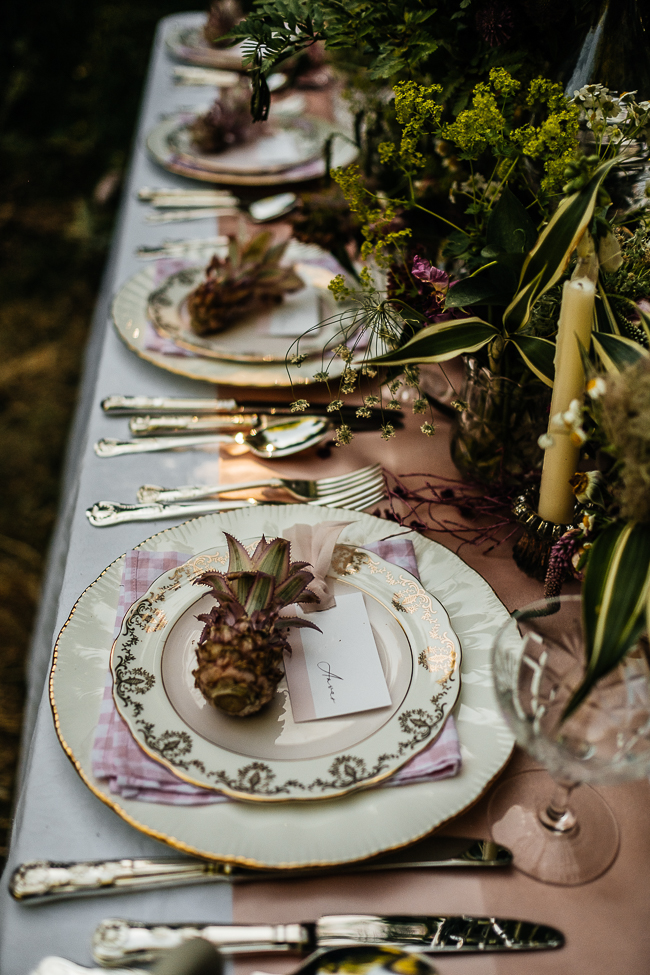 Cocktail bar – Mixology Brothers
"Whether you choose a traditional wedding venue or something a little more off of the beaten track we are equipped to provide you and your guests with top class drinks and top class service. For this shoot we turned an overgrown field in to a bar in less than an hour… wherever, whenever…"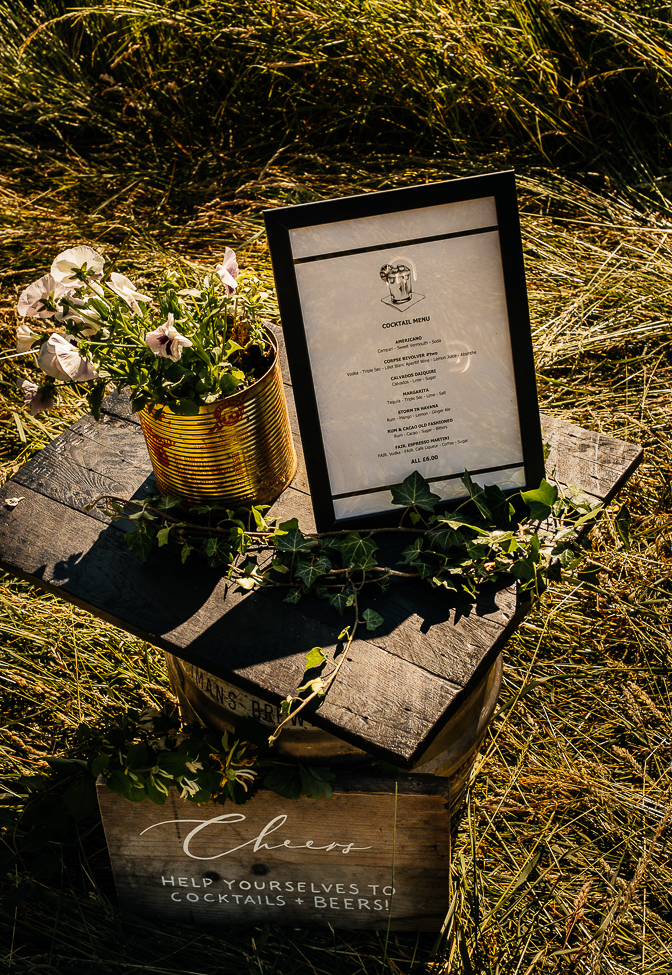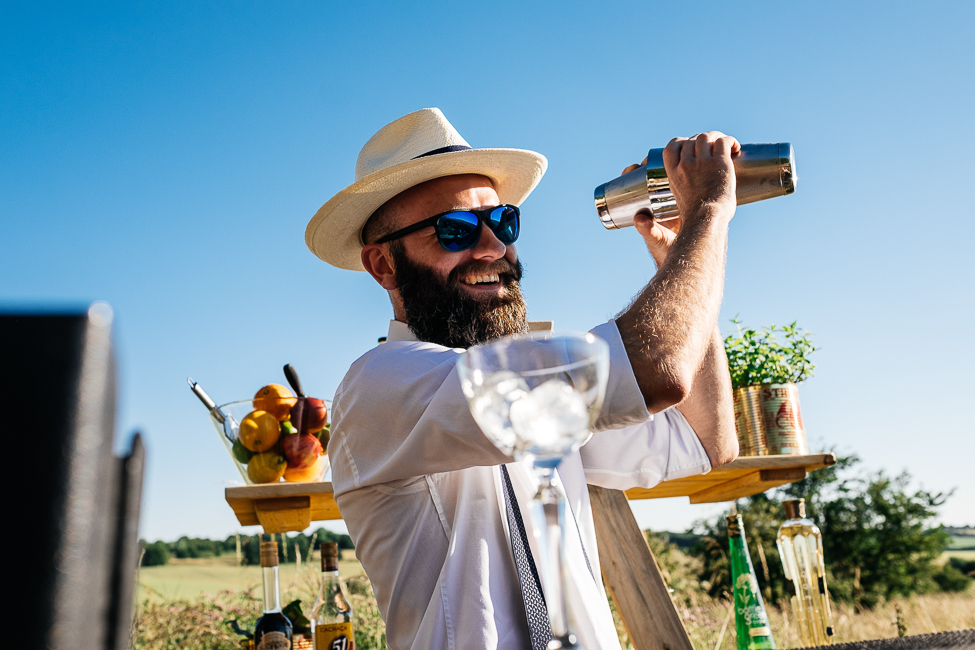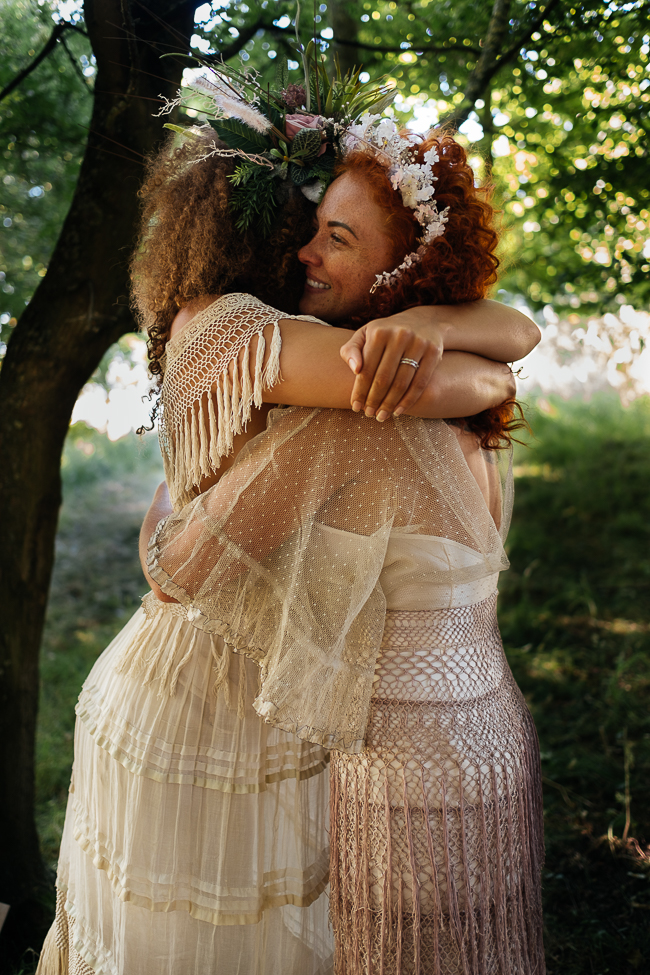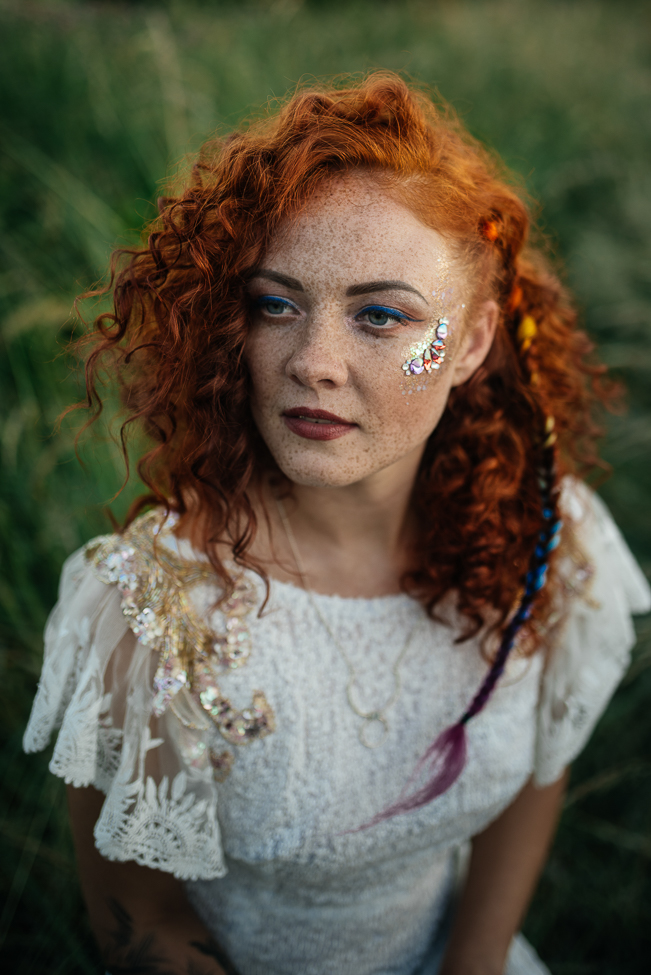 Tiaras- Samantha Walden
"I created a silver halo tiara which framed the face with sparkling crystals, like the rays of the sun. Other pieces included a statement gold crown with bright jewels in primary colours, a delicate headdress with tiny crystals and pastel flowers, and a headpiece decorated with iridescent discs, reminiscent of bubbles."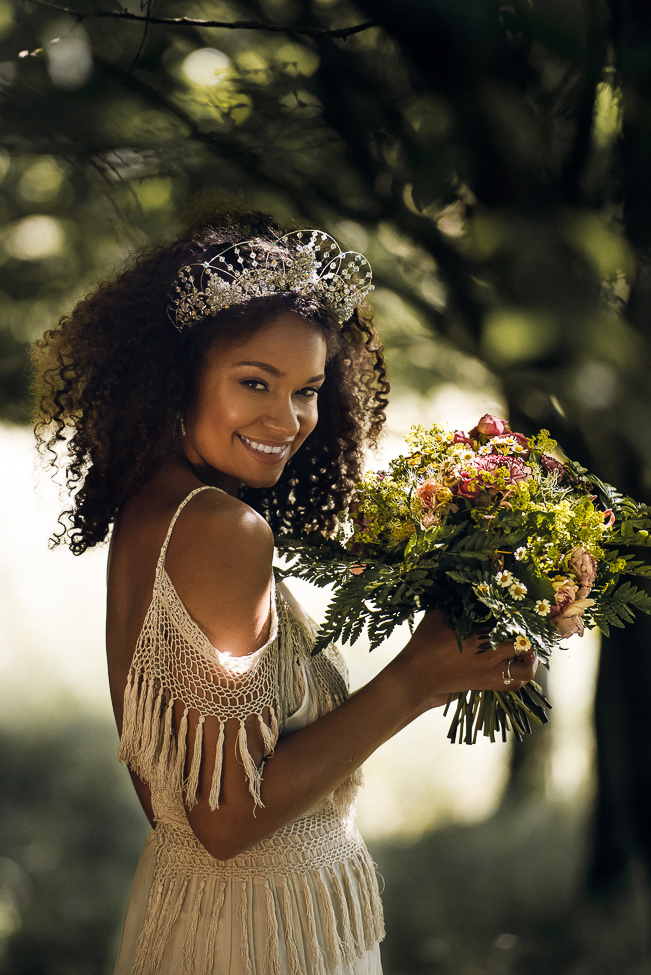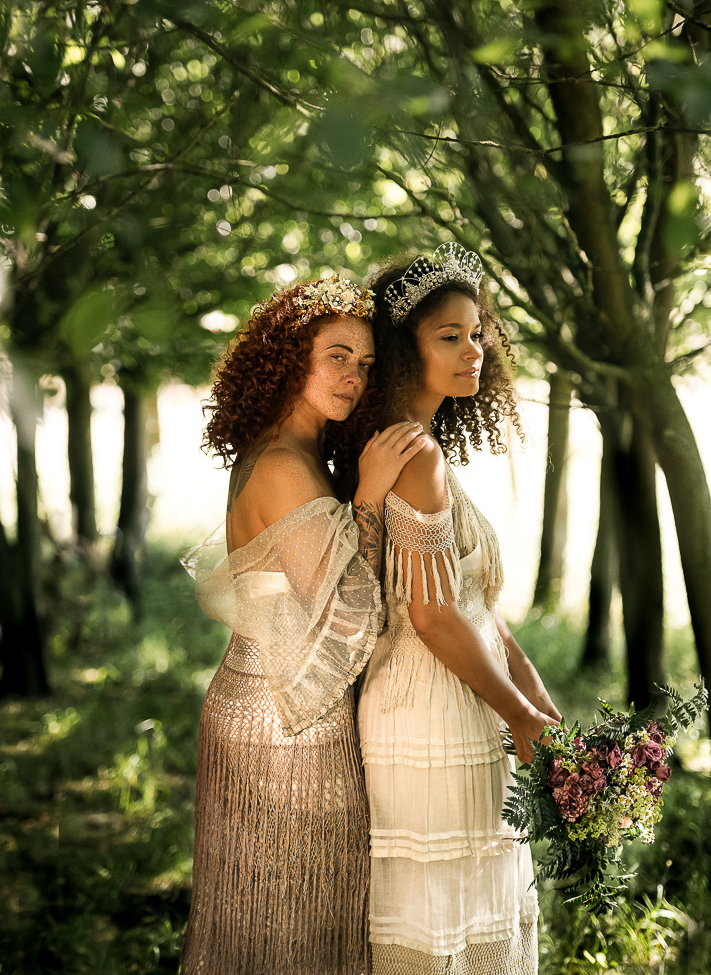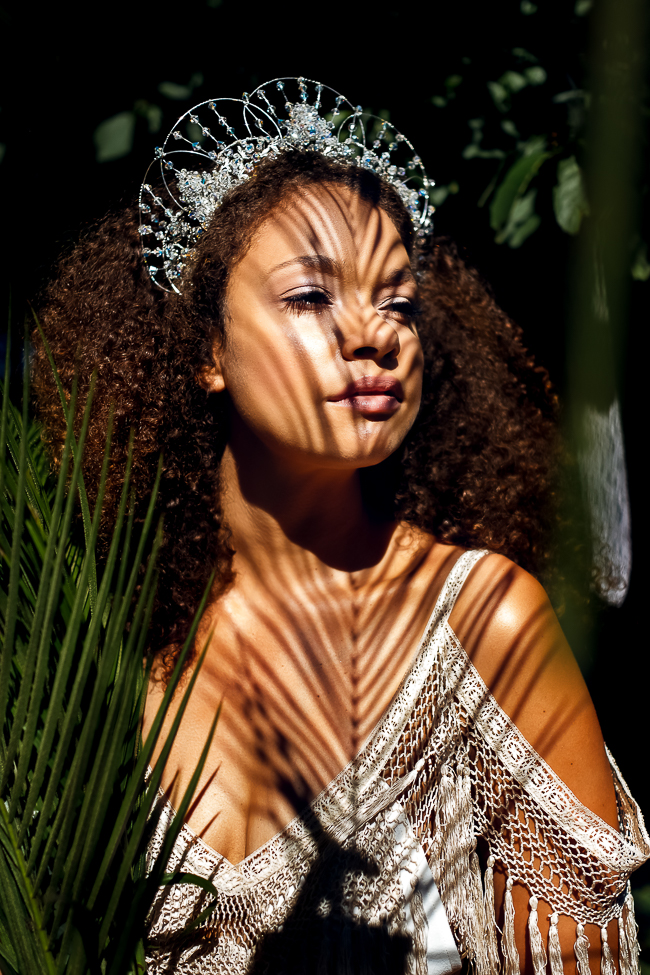 Jewellery- Helen C Walls
"When selecting a palette in regard to gemstones for this summer bridal shoot, Helen was drawn to blue chalcedony echoing the tones of sweet little English forget-me-nots), creamy fresh water pearls and dreamy rainbow moonstones and labradorite, all of which benefit when caught in hazy summer sunshine. Designs were kept simple and very wearable, but given little details with a nod to antique and grown-up bohemian style."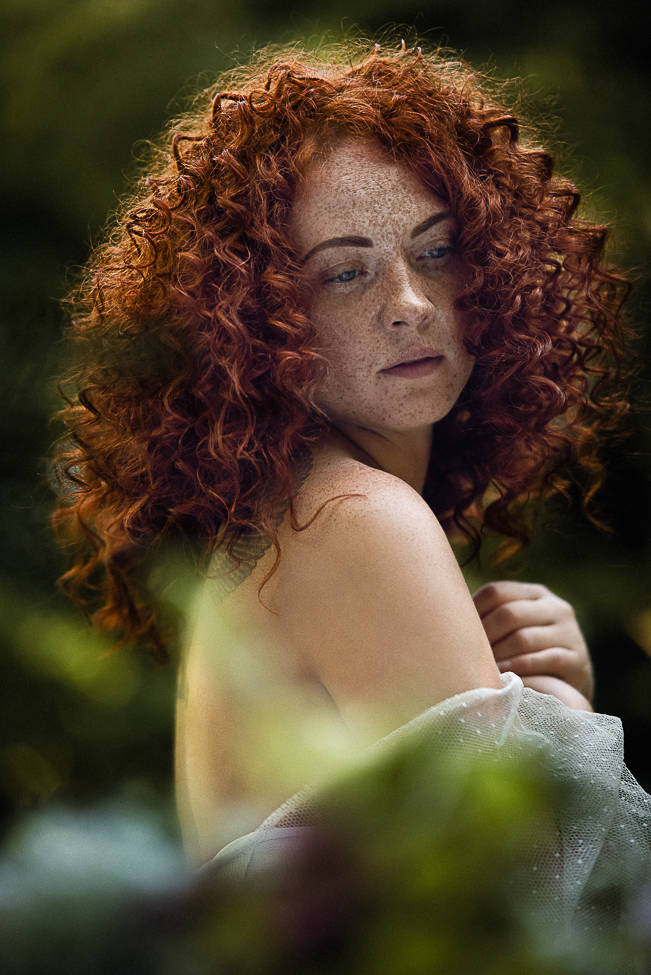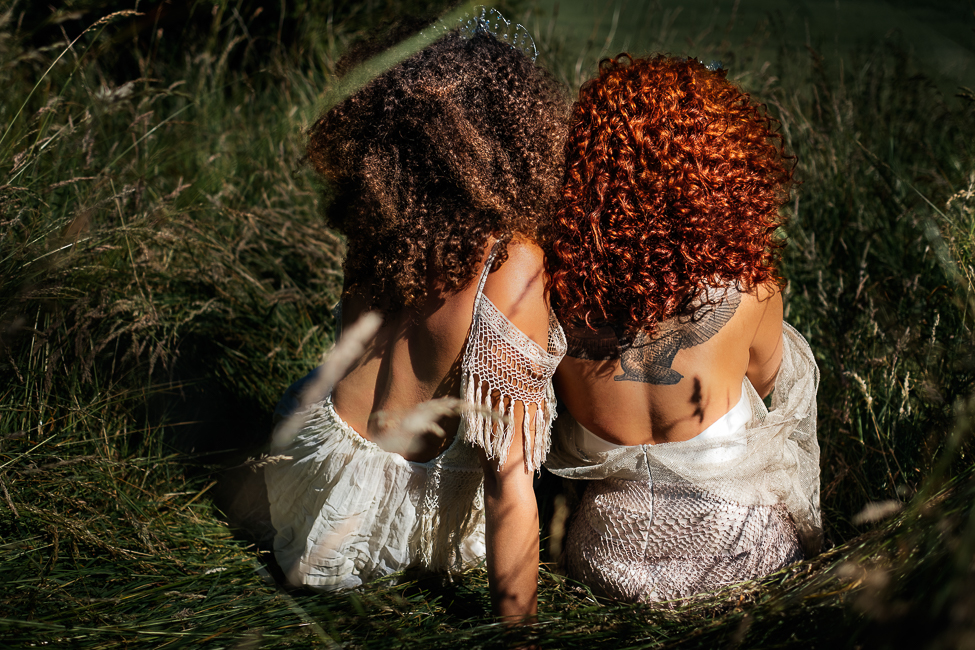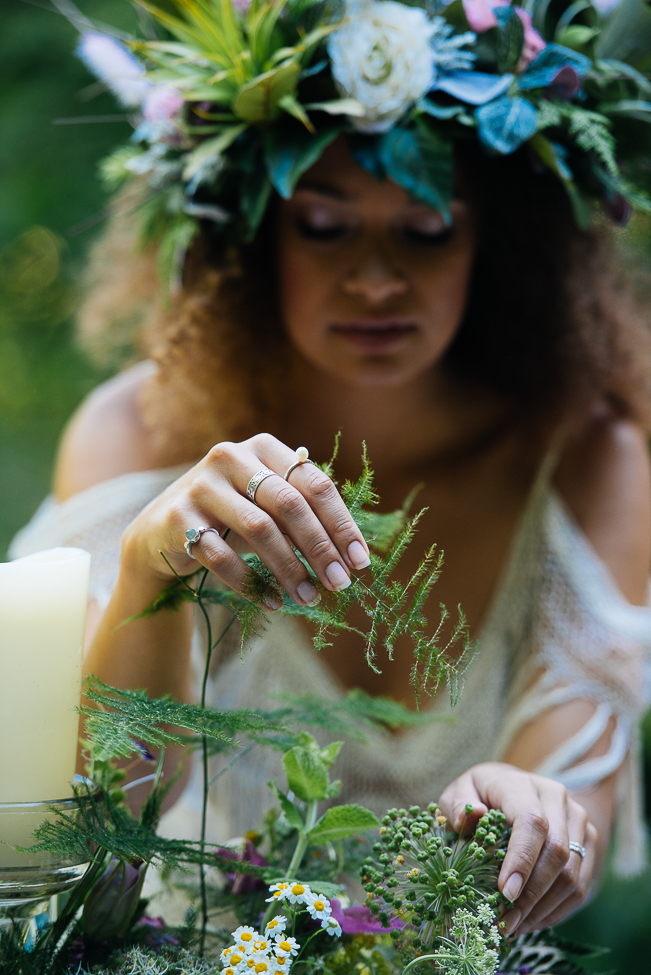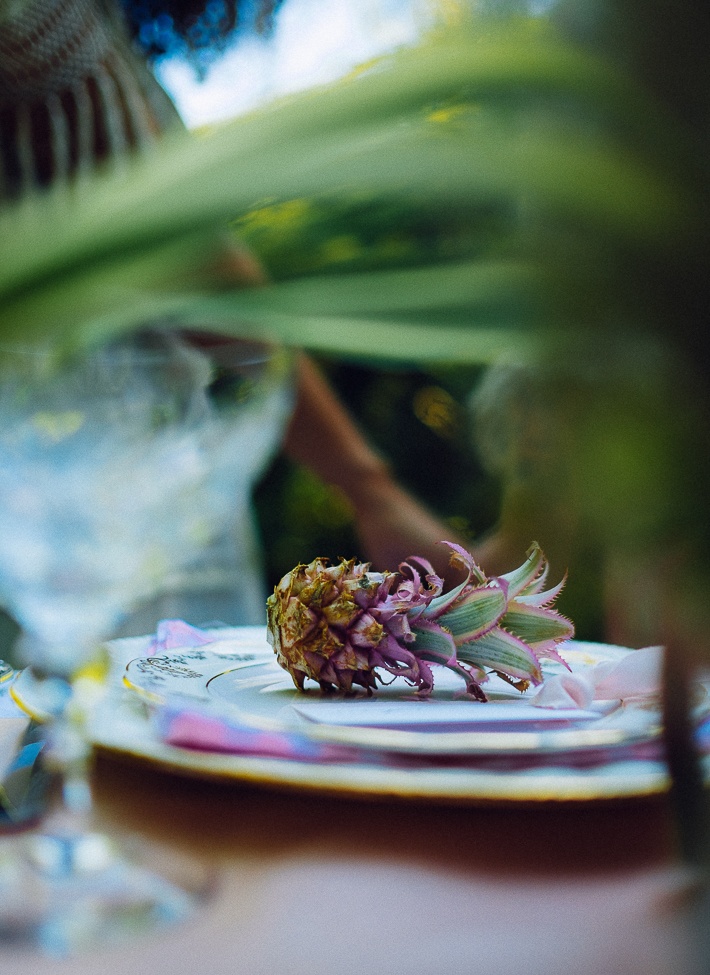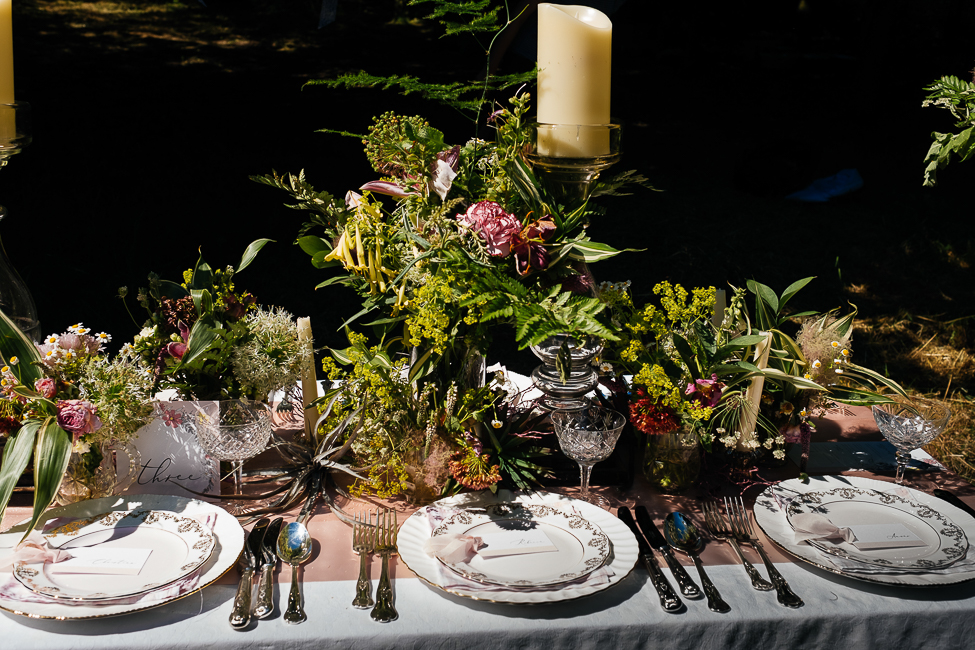 China Hire- Harriet's Table
"Special pink and gold premium gold gilt mis-matched vintage china, with silver plate cutlery and sparkling vintage crystal glasses was especially chosen to reflect the soft boho summer garden wedding and festival theme. This was then dressed with foliage, flowers and small pineapples. At Harriet's Table, we specialise in vintage crockery hire with a luxury edge. Perfect for bohemian inspired barn weddings, tipi weddings, woodland weddings and more, our carefully curated collection is eclectic in style and exquisite in quality."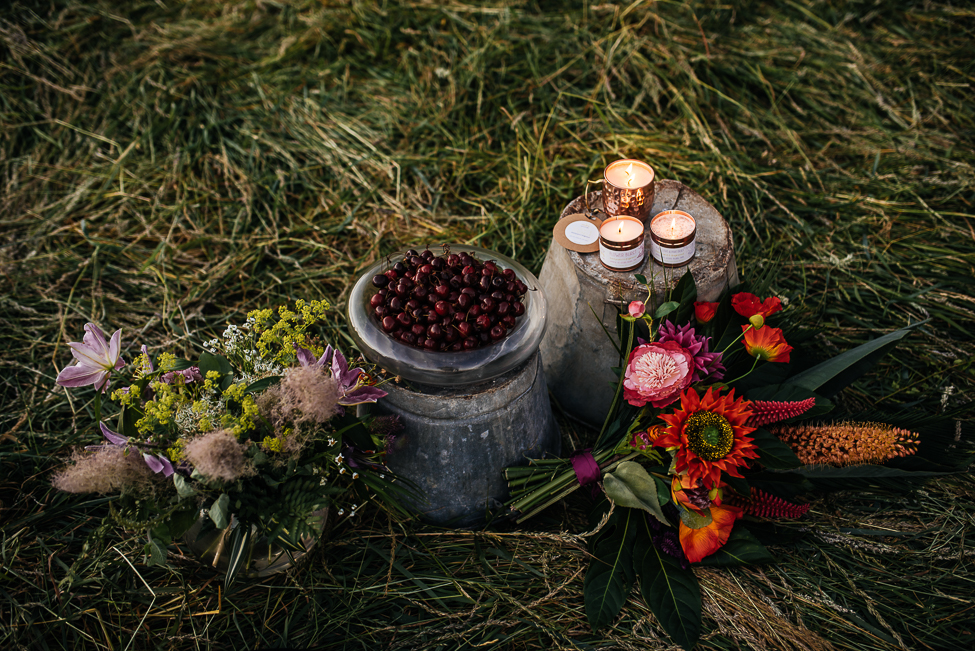 Candles- Emjens Candles
"Locally British made candles in beautiful fragrances with heart notes of Lavender and Rose Petals using biodegradable glitter scented and decorated the festival setting. Natural soy wax candle with cruelty and paraben free fragrance in a reusable rose gold tin. They are cruelty free, paraben free, vegan friendly."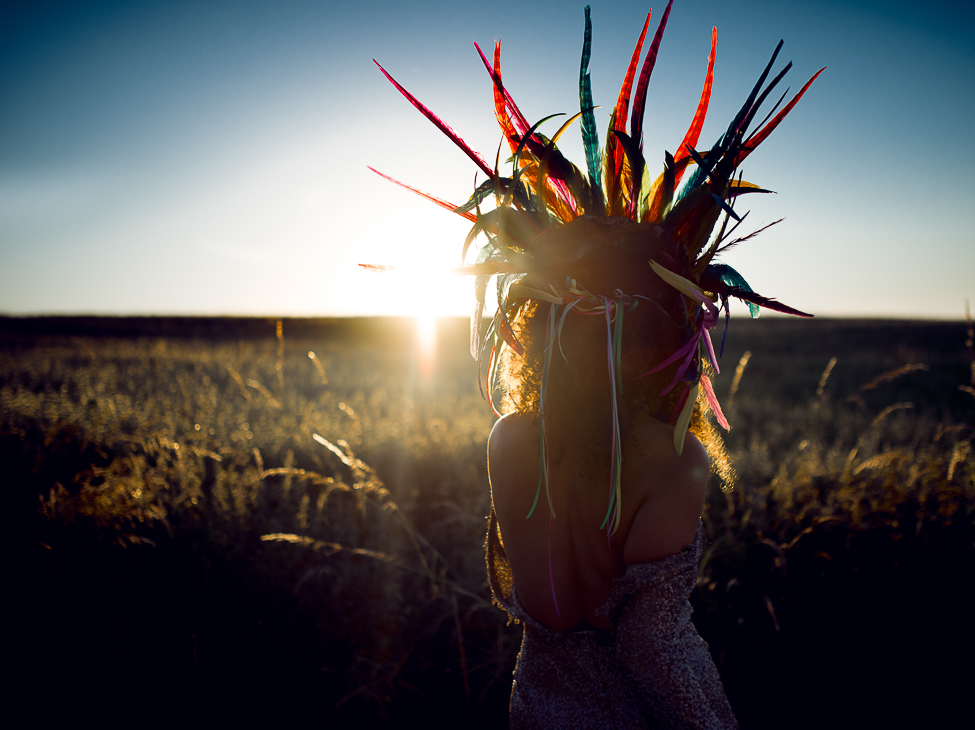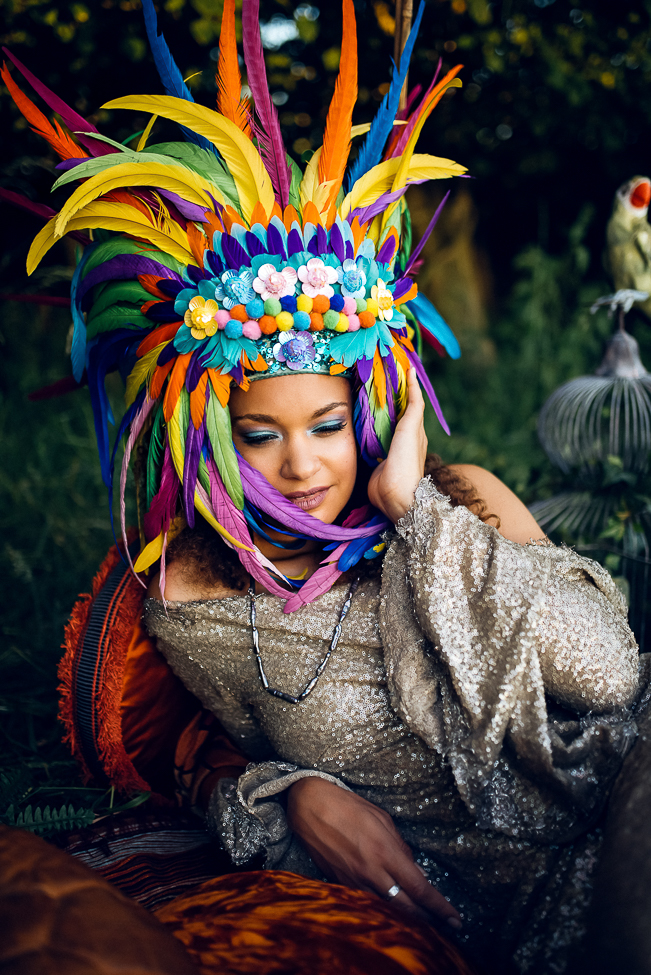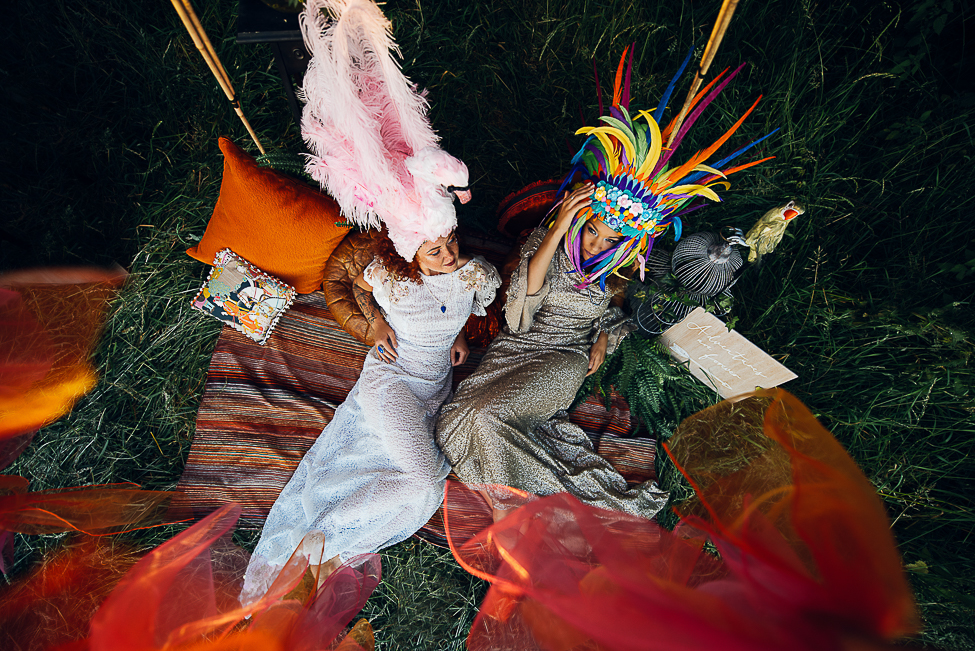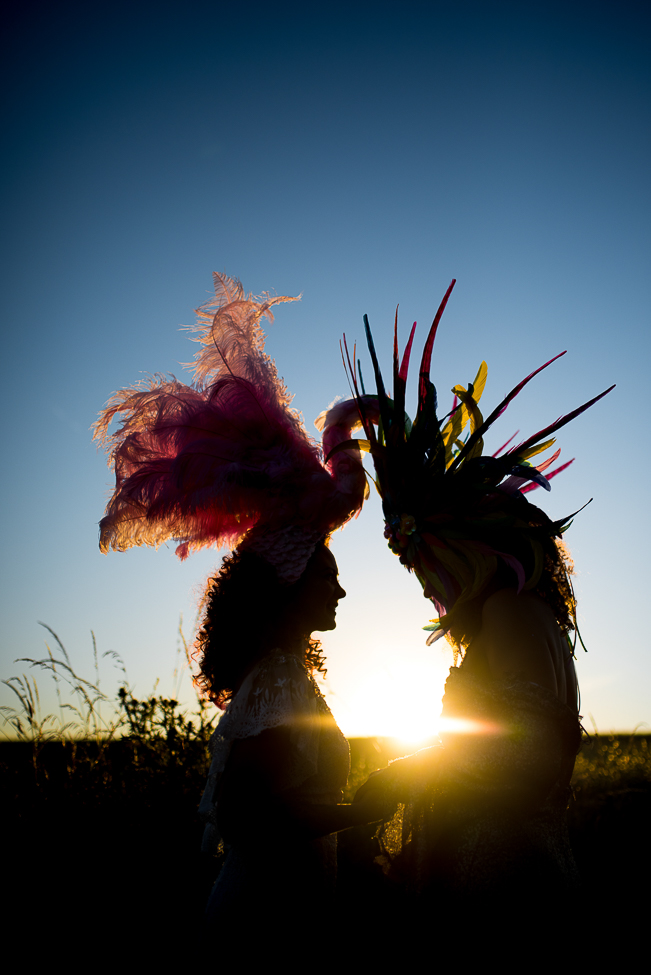 The Team – Boho Summer garden Wedding Inspiration
Venue- Lodge Farm Barns @lodgefarmbarns
Photographer – Markuza Photography @markuzaphotography
Film – Hushabye Films @hushabyefilms
Stylist and Florals- VV Raven @vvravenfloral
Dresses- Poppy Perspective @poppyperspective
Make up/Hair- Ieva Genovesi Bridal @ievagenovesibridal
Jewellery- Helen C Walls Jewellery @helencwallsjewellery
Tiaras- Samantha Walden @samanthawaldentiaras
Vintage china – Harriet's Table @harrietstable
Wedding cake- Fifi's Cakery @fifiscakery
Stationery- Oops a doodle @oopsadoodle
Model- Bride- dark hair- Emma Cargill @emmzstagram
Model- Bride redhead- Aiste Arnasiute @aisteasiuteaiste
Firepit – The Firepit Company @firepitcompany
Candles- Emjens candles @emjenscandles
Shoes- Pearl and Stud @pearlandstud
Hats- C C Millinery Creations @CcMillineryCreations
Mixologists- Mixology Brothers @mixologybrothers
DJ – Fox and Braces @foxandbraces
Boho summer garden wedding not quite you? Take a look at the other inspiration shoots by this team – Alternative Gothic Wedding styling with dark spring vibes at Lodge Farm