Love truly rocks with today's styled shoot inspiration at Marden Park Mansion in Surrey. With coordination and photography by Caroline Opacic Photography it oozes 1970s glam with a rocky edge and was inspired by T-Rex's Marc Bolan and his extravagant fashion choices. We catch up with Caroline and the team to find out all about the shoot, get some top tips for creating the look along the way and why Marden House Mansion, Surrey is the perfect rock 'n' roll backdrop for your wedding day!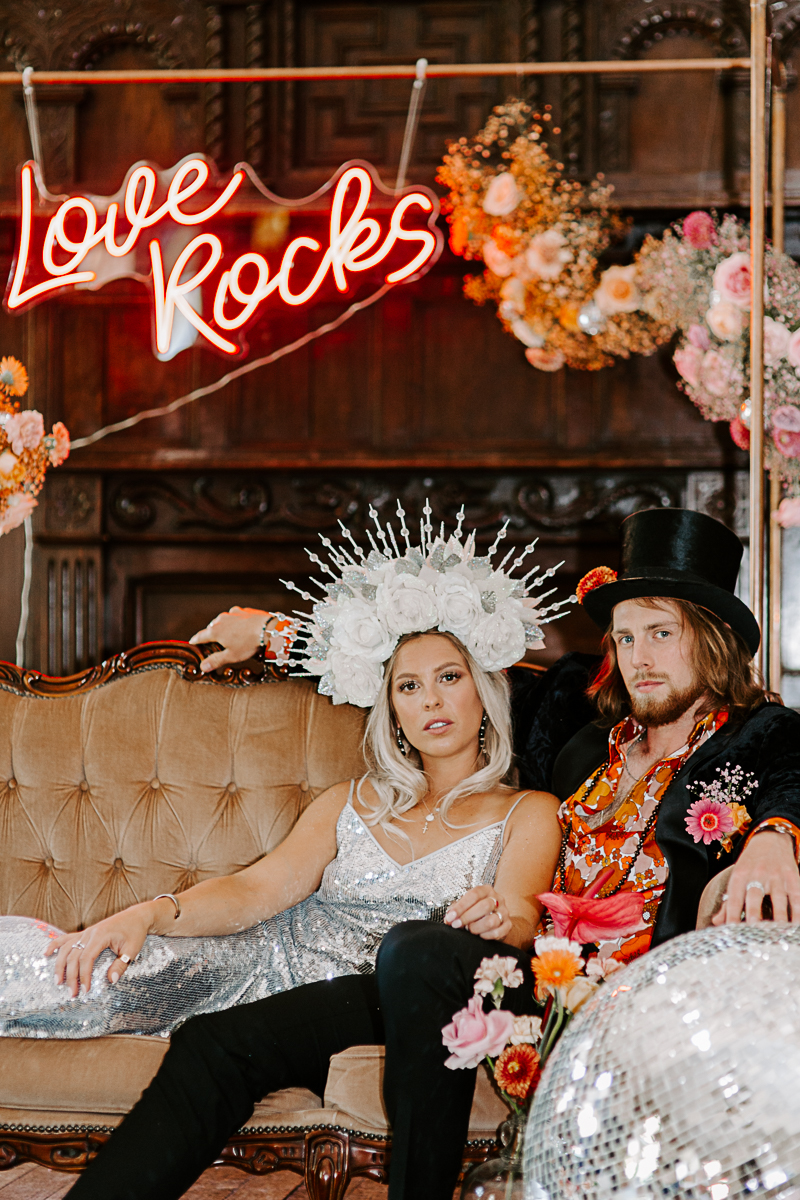 "As a life-long T-Rex fan, I wanted to pay homage to Marc Bolan and show you can bring all the iconic elements of the 1970s to a modern age for a totally unique and fun wedding. After such a long lockdown, I was also just desperate to get creative again and meet some new suppliers to create something magical! The shoot is a vibrant, fun, glam rock homage to one of Britain's greatest and most iconic rock stars -Marc Bolan from T-Rex. With this shoot I really wanted to create the feeling of an iconic music magazine shoot, reminiscent of those of classic British rock 'n' roll stars from the 1970s. As a starting point, we looked back at photos of Marc Bolan in some of his most recognisable outfits. We wanted to keep the look as close to his style as possible and the idea just grew from there. Featuring sequins galore, 3 fierce bridal looks by Bowen Dryden, a rock'n'roll neon indoors setup, and cake cutting with a sword, this shoot oozes the essence of a true rock star."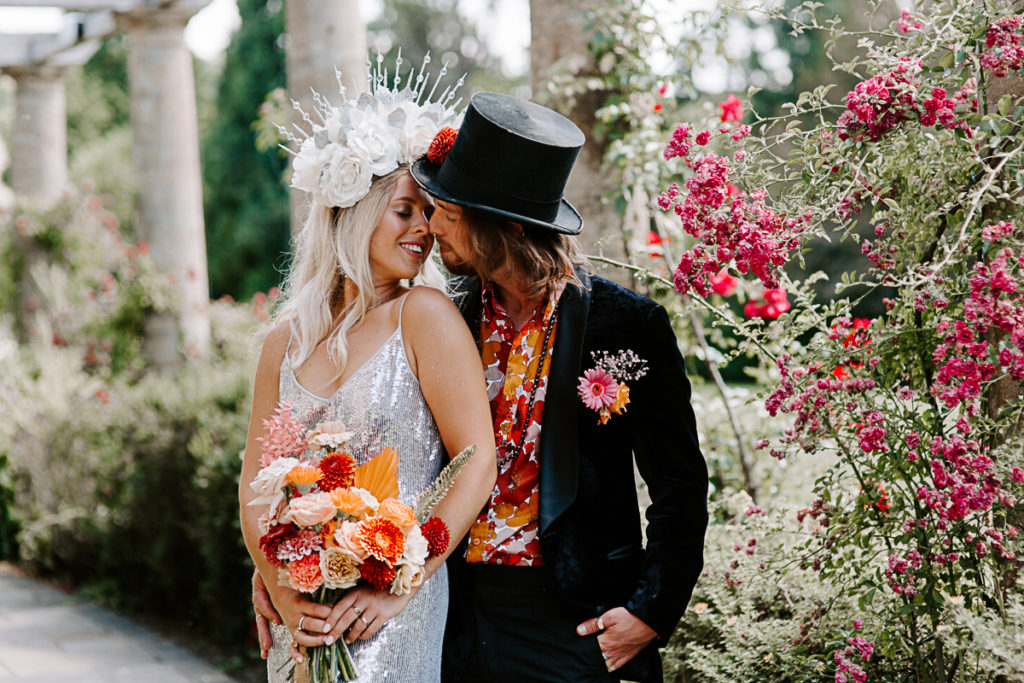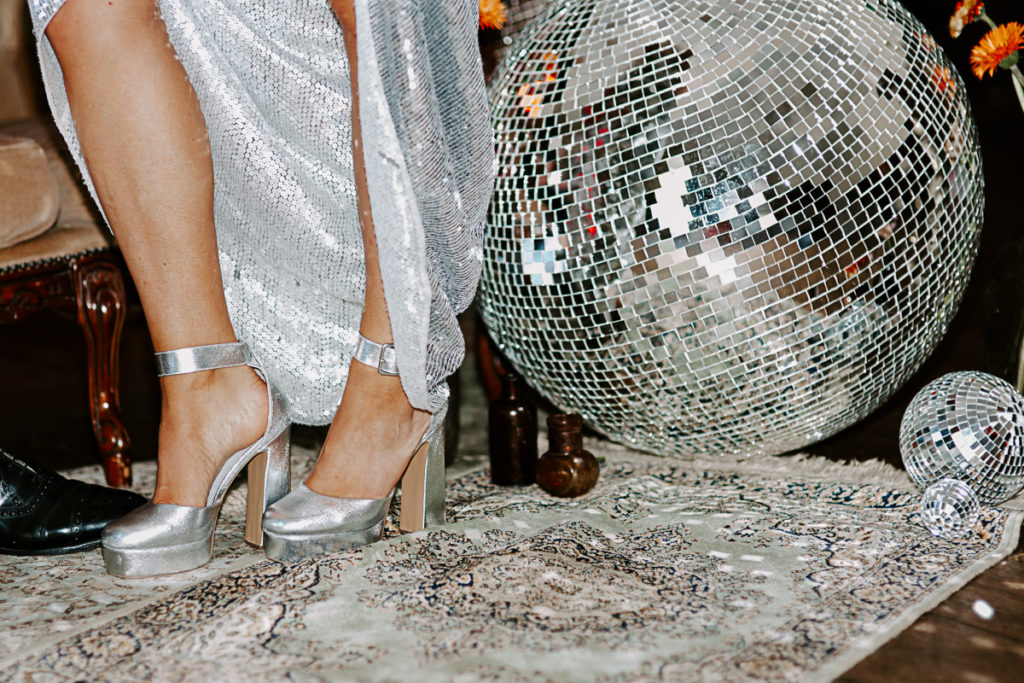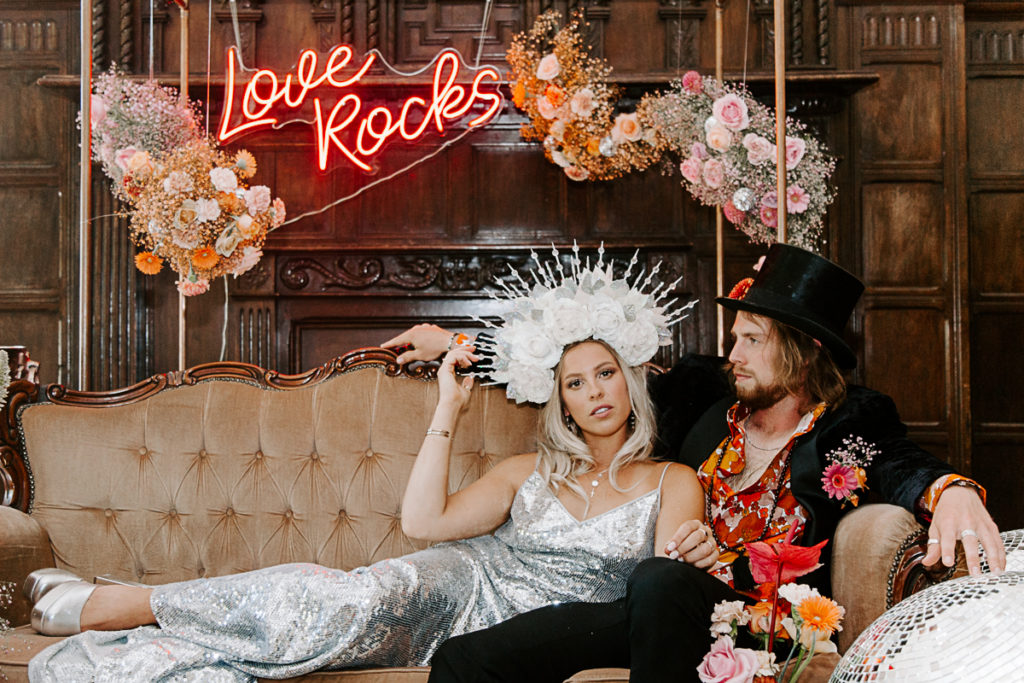 "Marden House Mansion at Woldingham School was the magnificent location for this shoot. With it's wooden panelled rooms, and rolling grounds I knew it was the perfect location for this glam rock extravaganza. The large driveway and impressive facade made for an incredible rock 'n' roll backdrop. I wanted to inspire couples by demonstrating the possibilities of this traditional venue."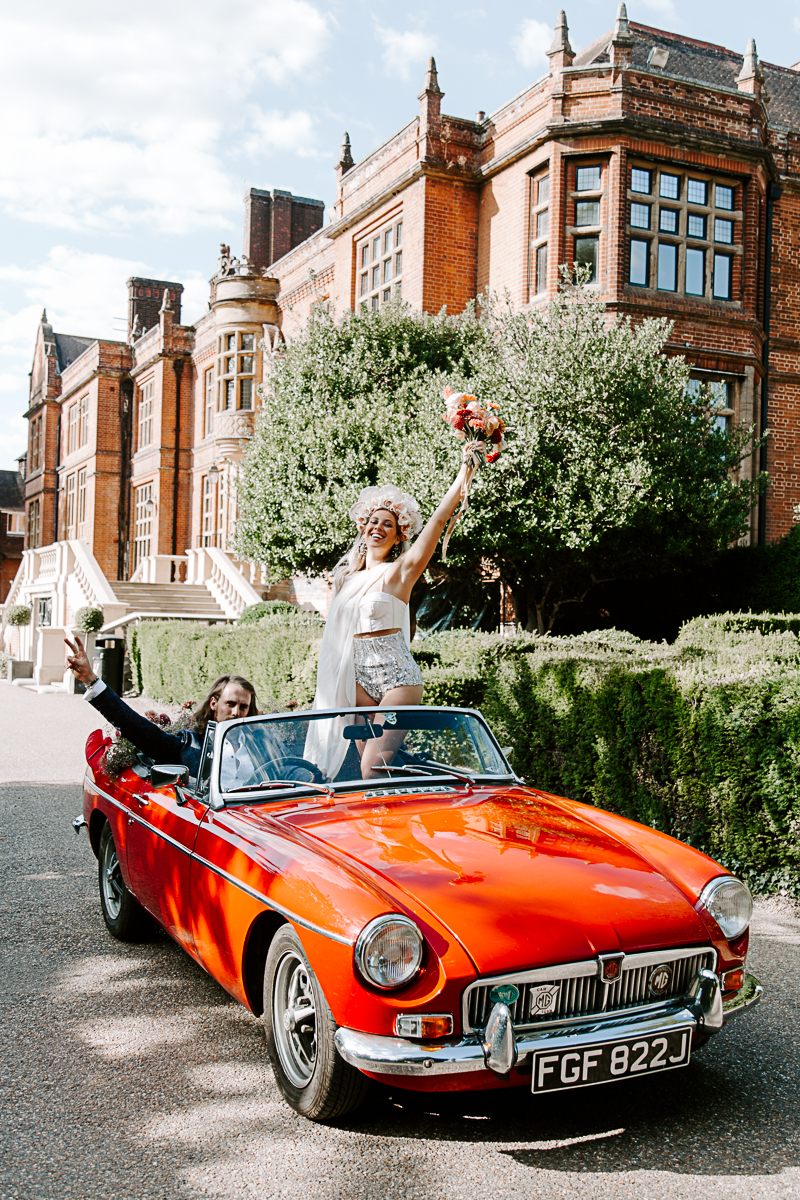 Styling – The Hullabaloo Collective
"The traditional wood panelled ceremony room was completely transformed into a true rock 'n' roll wedding set up. Amongst floating 70s flower clouds suspended from a tall copper arch, hung a Love Rocks neon sign. This alone could be used as a ceremony backdrop but add some giant disco balls, a plush velvet sofa surrounded by more flowers, brass candlesticks and Persian rugs and you'll end up with the coolest chill out area for when the party kicks off. All the props reflected the 70s glam rock influence, bordering on decadent yet rebellious, carefree and fun. The sweetheart table set up in the grounds with peacock chairs, fringed silk piano shawl and beautiful table setting oozes glam. Vintage glasses from Whitehouse Event Crockery finished the setting perfectly. Knots and Kisses created a bespoke set of stationery using traditional period colours and shapes."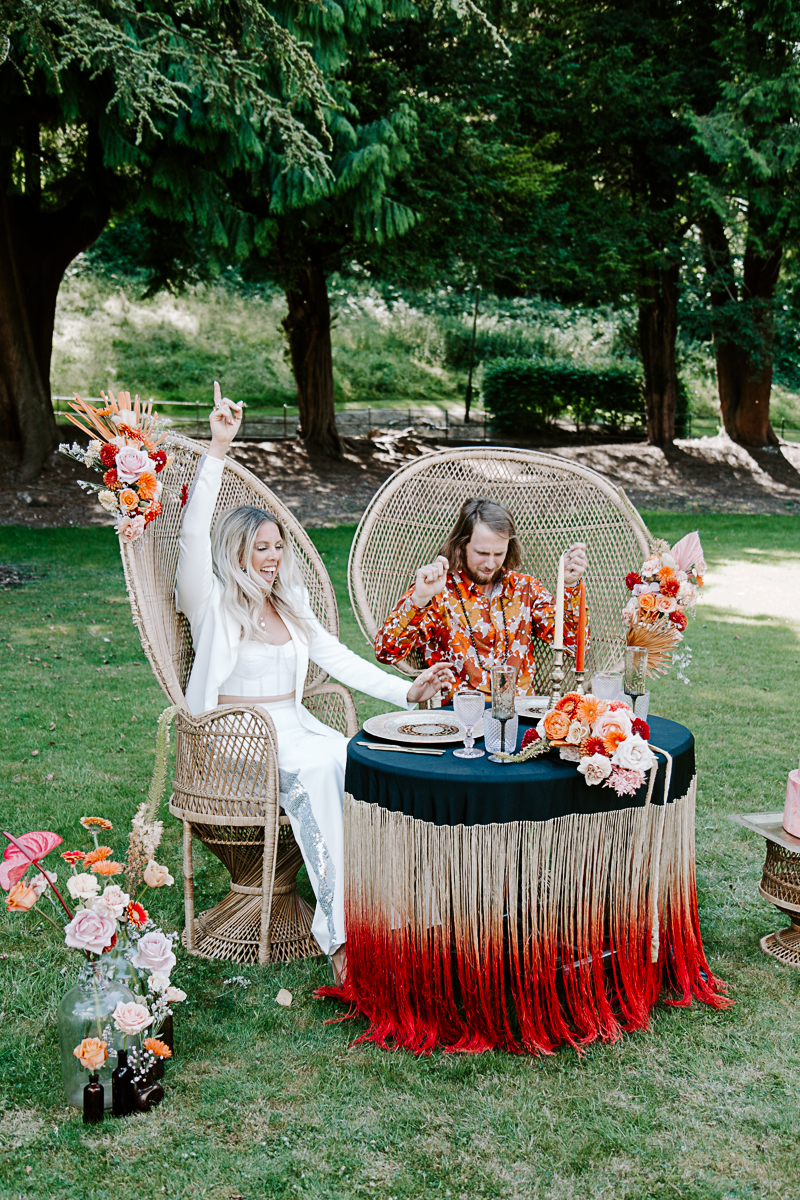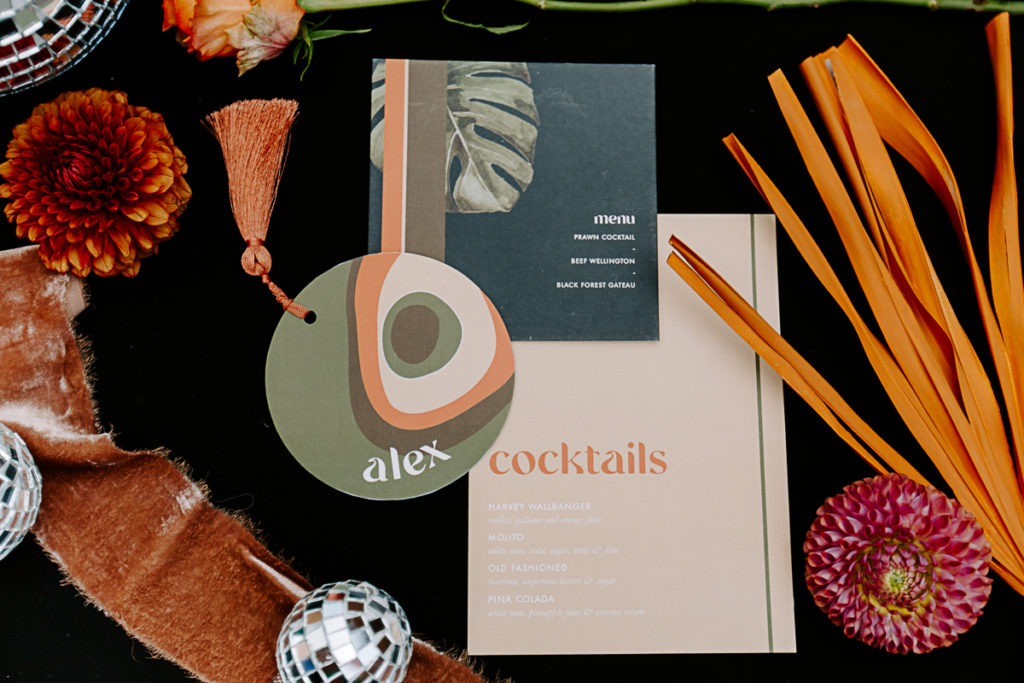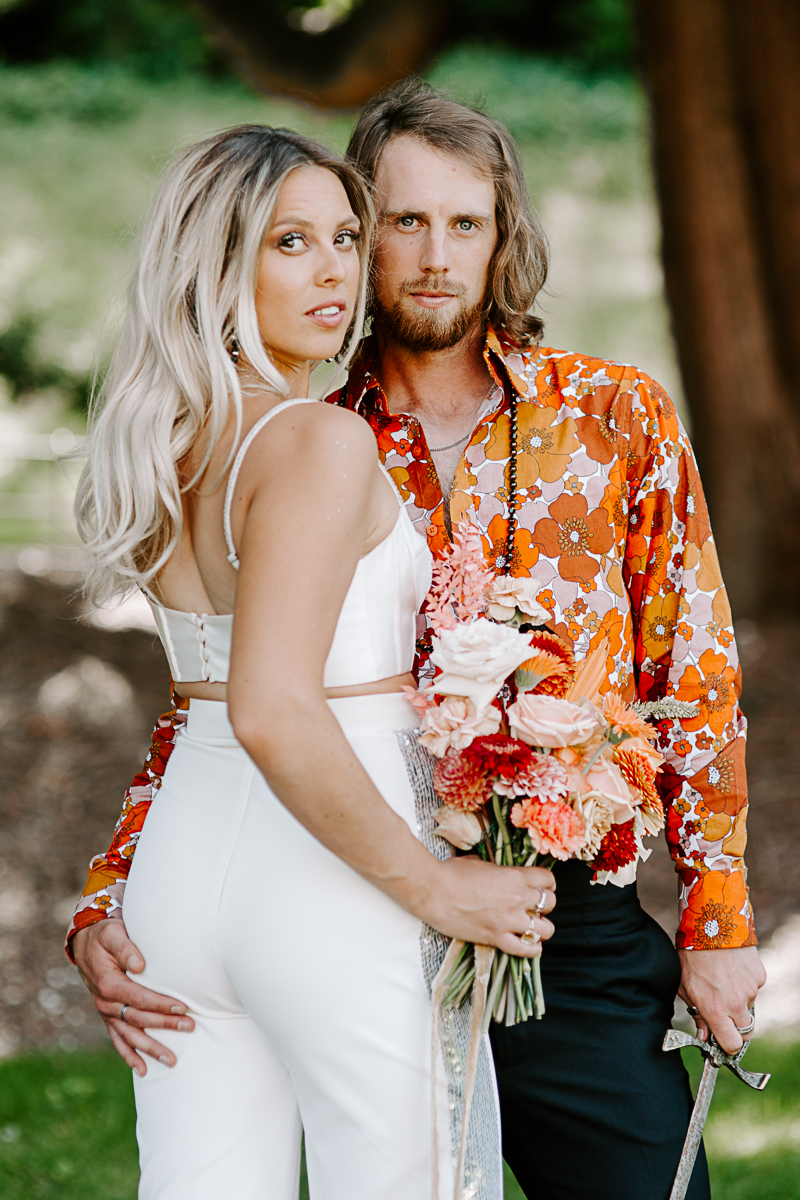 Photography – Caroline Opacic Photography
"It was really important to me that we used a real couple for this shoot. I wanted to capture fun images and video with attitude, to fit with that idea of a music magazine editorial. Jen and Adam had such a laugh on the day and certainly channeled their inner rock star! For this editorial feel, the outfits tended themselves to creating the feeling of a high fashion shoot. On both the video from Jay Anderson Weddings and my photography we used fractal prisms to create a dream like and psychedelic feel, reminiscent of 1970s film and culture. I wanted to capture fun images and Jay created a video with attitude, to fit with the idea of a music magazine editorial.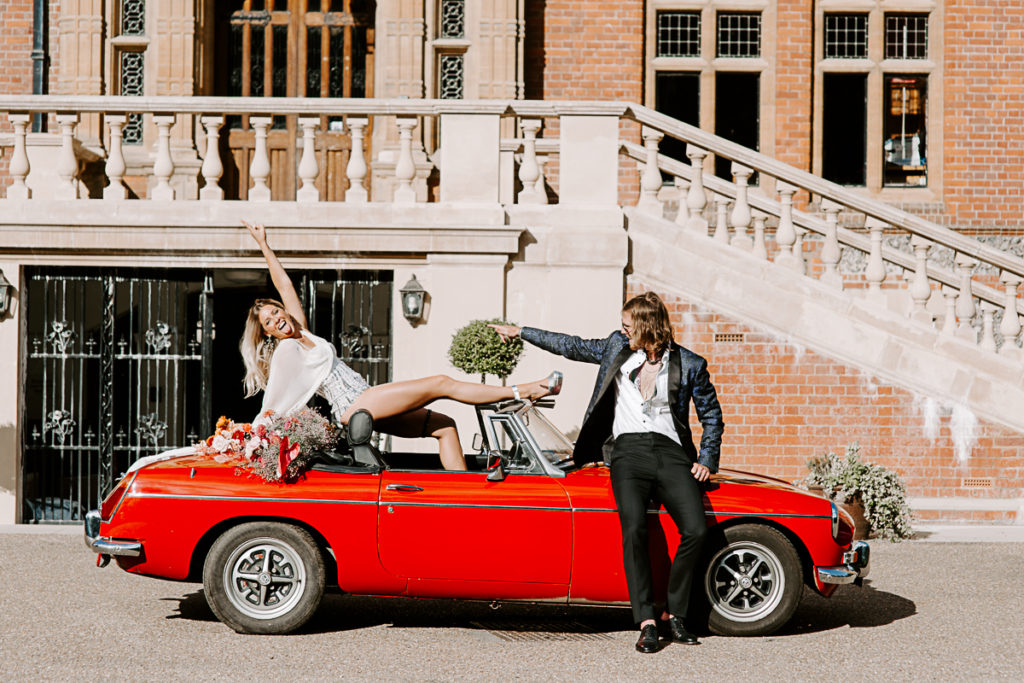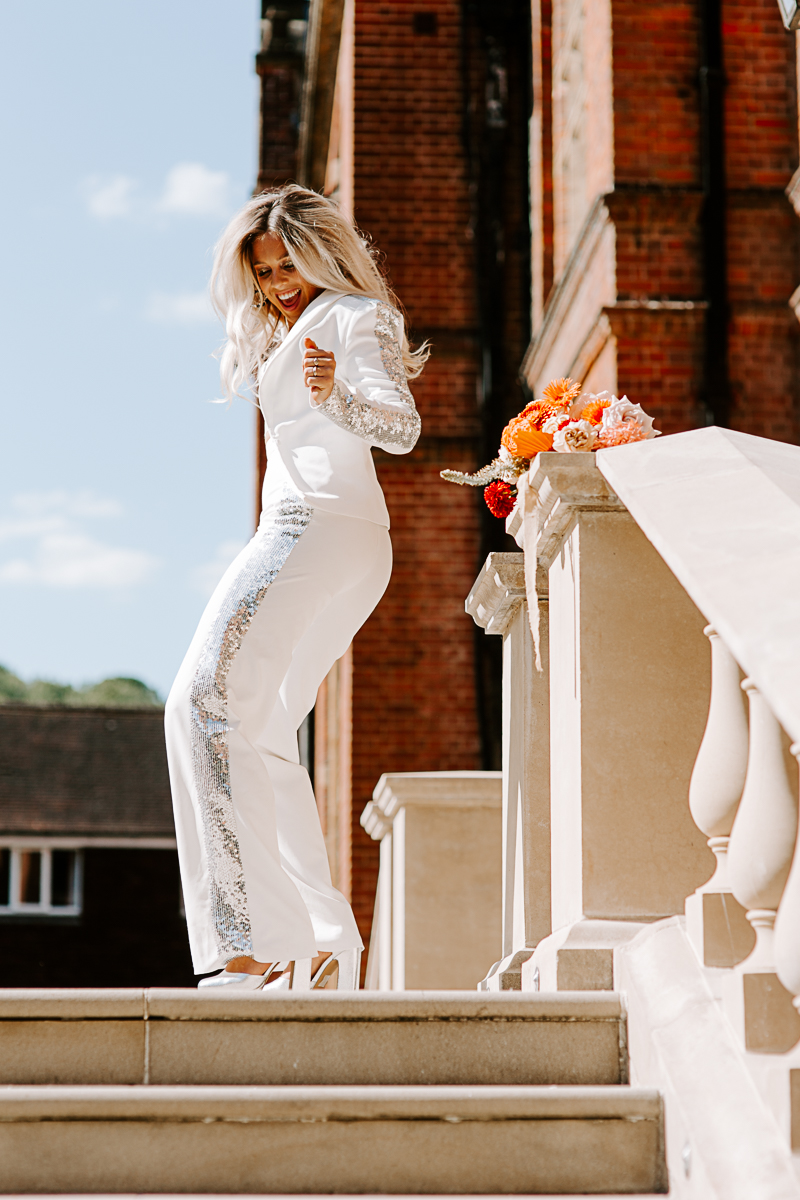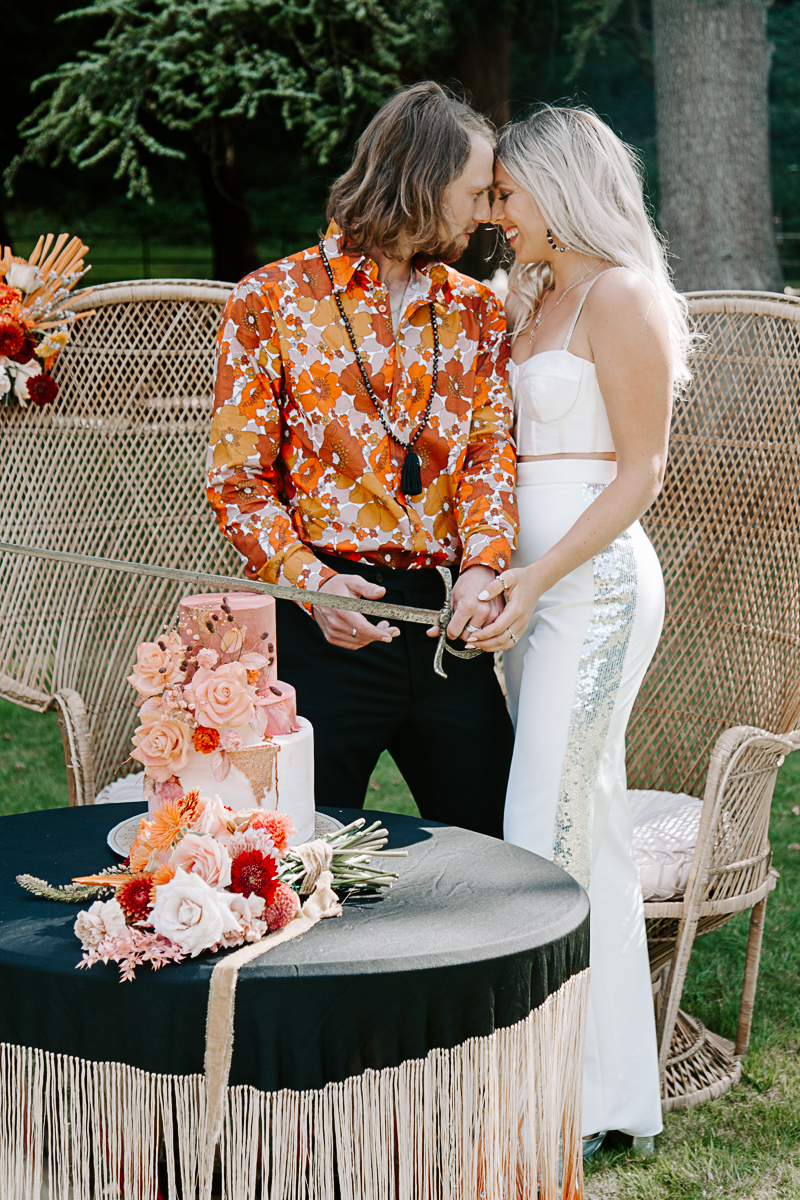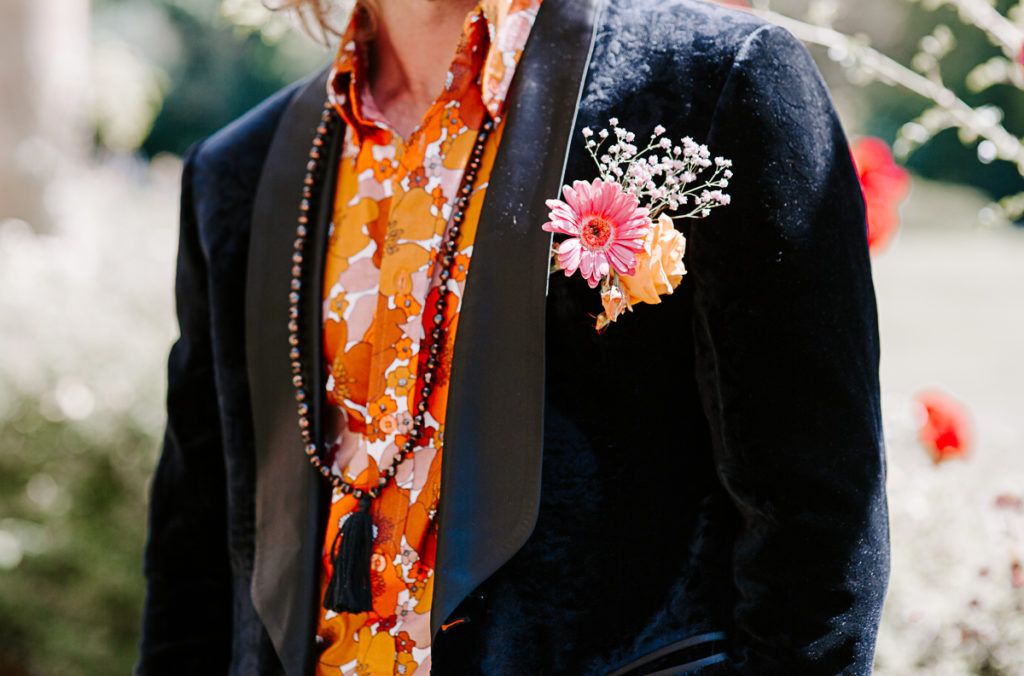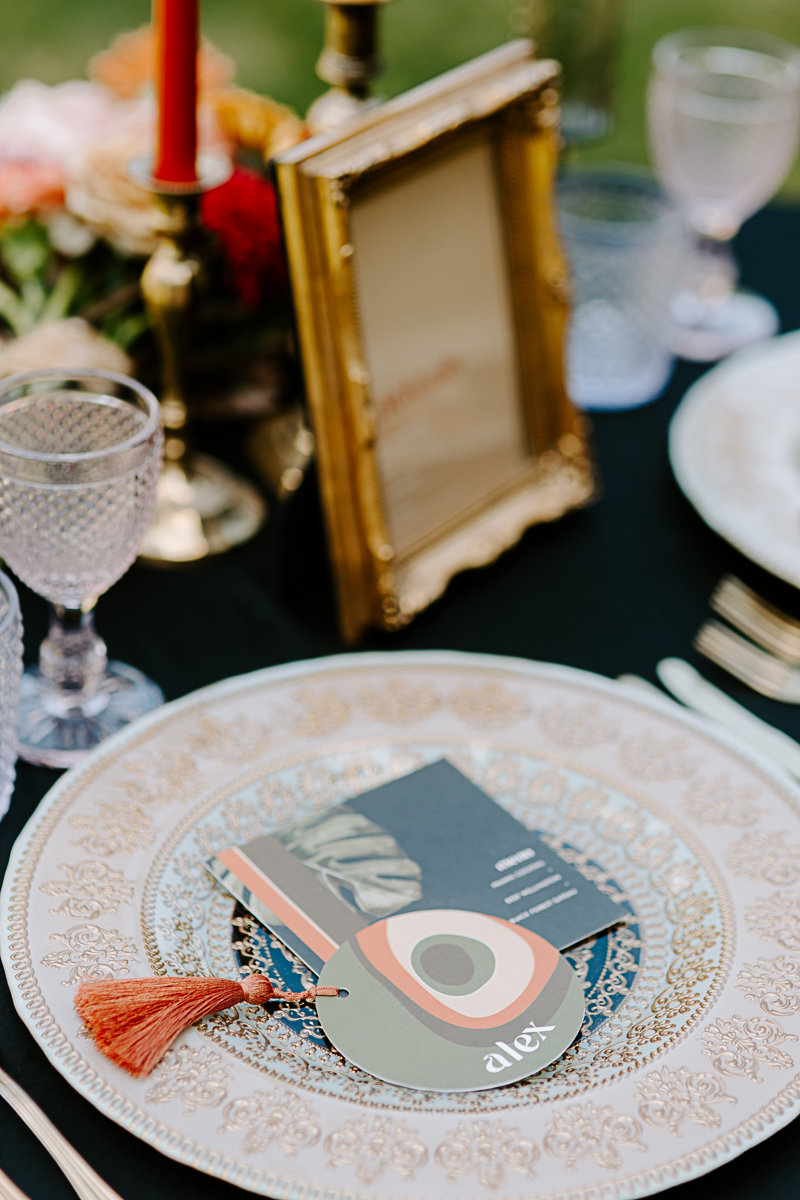 Bridal – Bowen Dryden
"Bowen Dryden provided decadent bridal pieces made from hand-beaded fabrics, full of eclectic glitzy vibes. The silver sequinned dress and 3 piece suit ooze a glitter ball touch. The suit with power shoulders, teamed with quintessential '70s flares and a boob tube made for a fierce alternative bridal look. Add drama with a long flowing cape, and for those who dare, try the sequinned bathers and jacket to rock those legs like our model Jen! Bespoke accessories accented the look. To Be Adorned made a one of a kind pair of 70's meets 90's beaded hoops with dangling moon charms, and a gold glittering garter. Bombini Studio created two bespoke headpieces for added shimmer! Of course, all these were teamed with silver platform heels to top off the glam rock feel.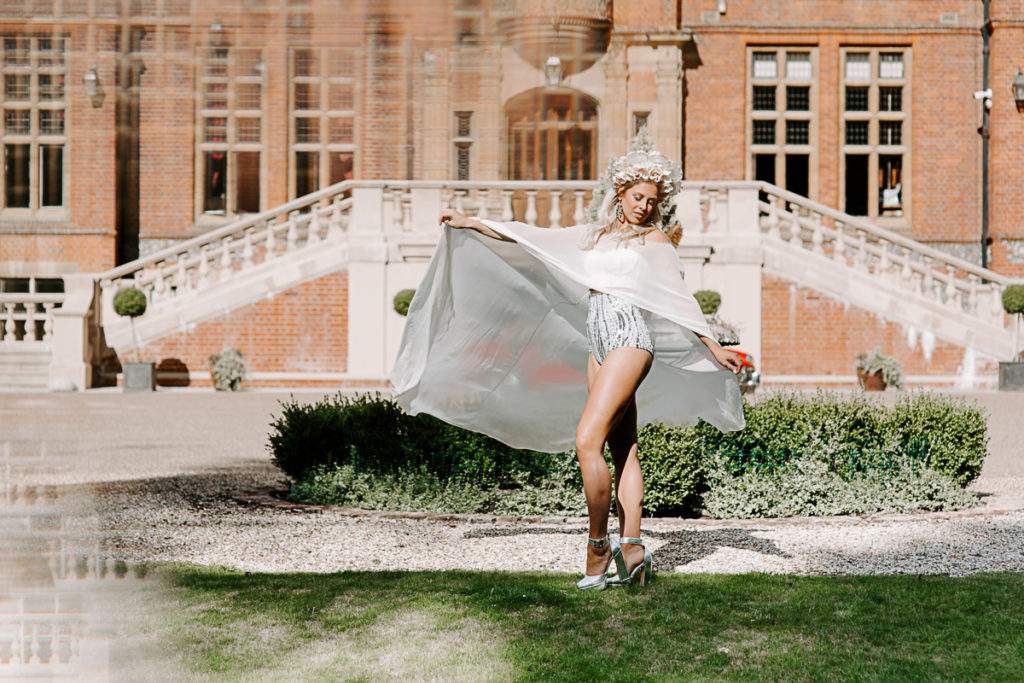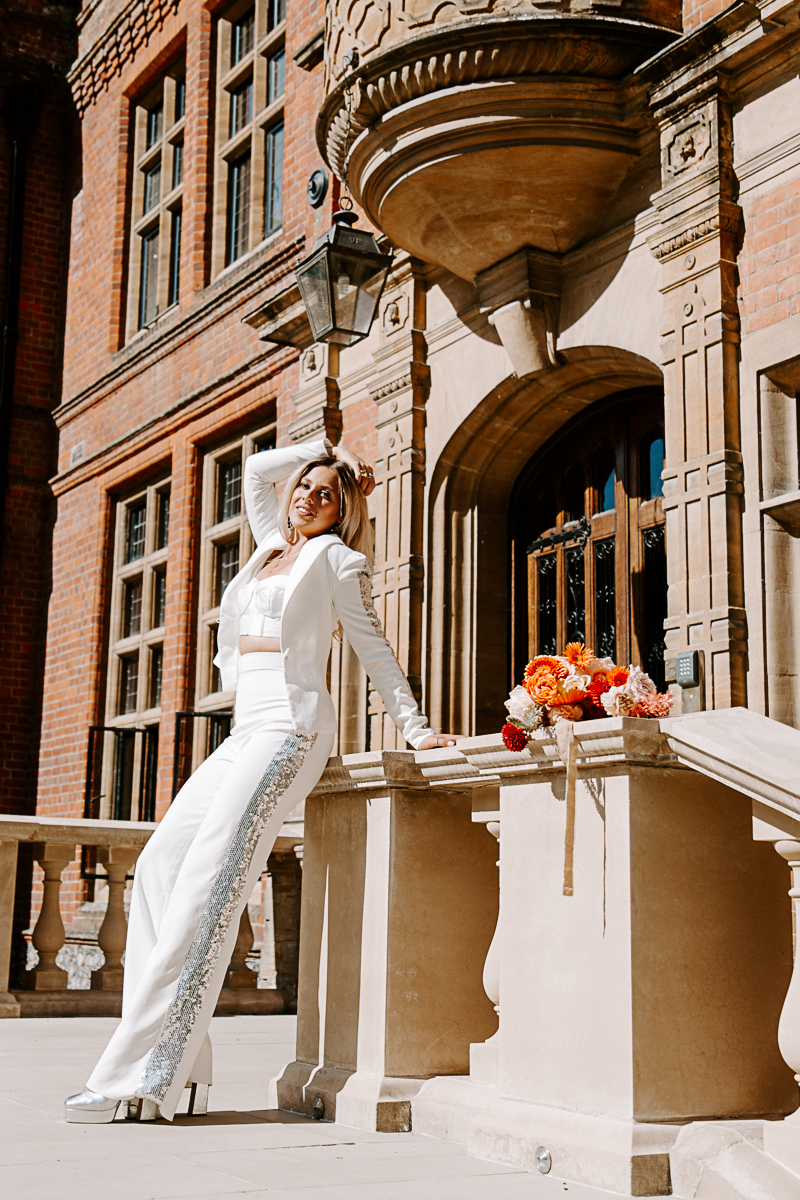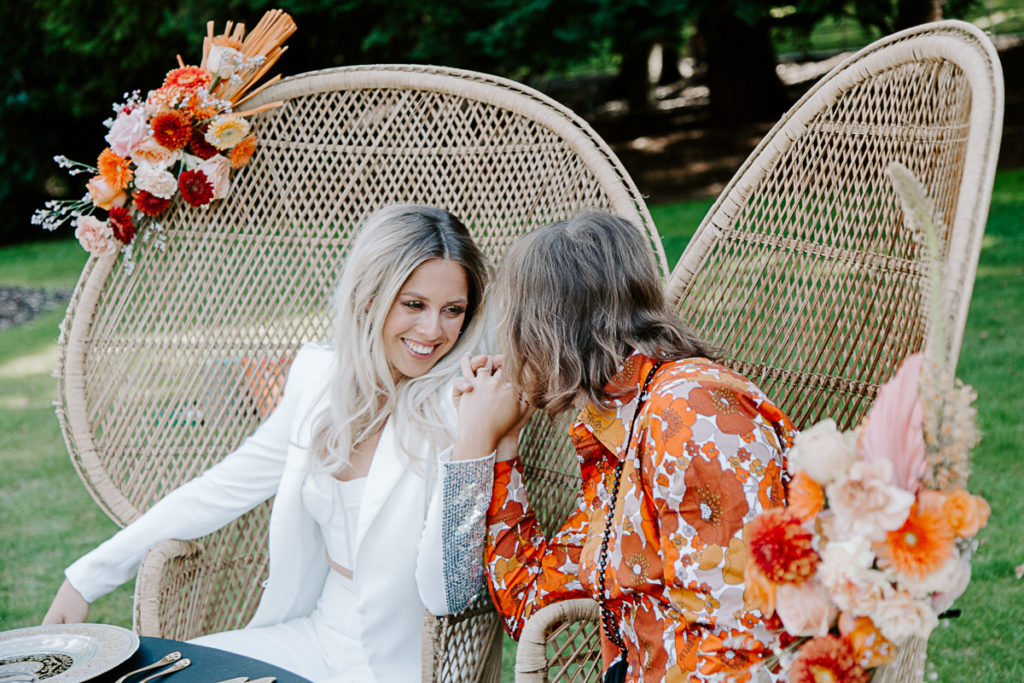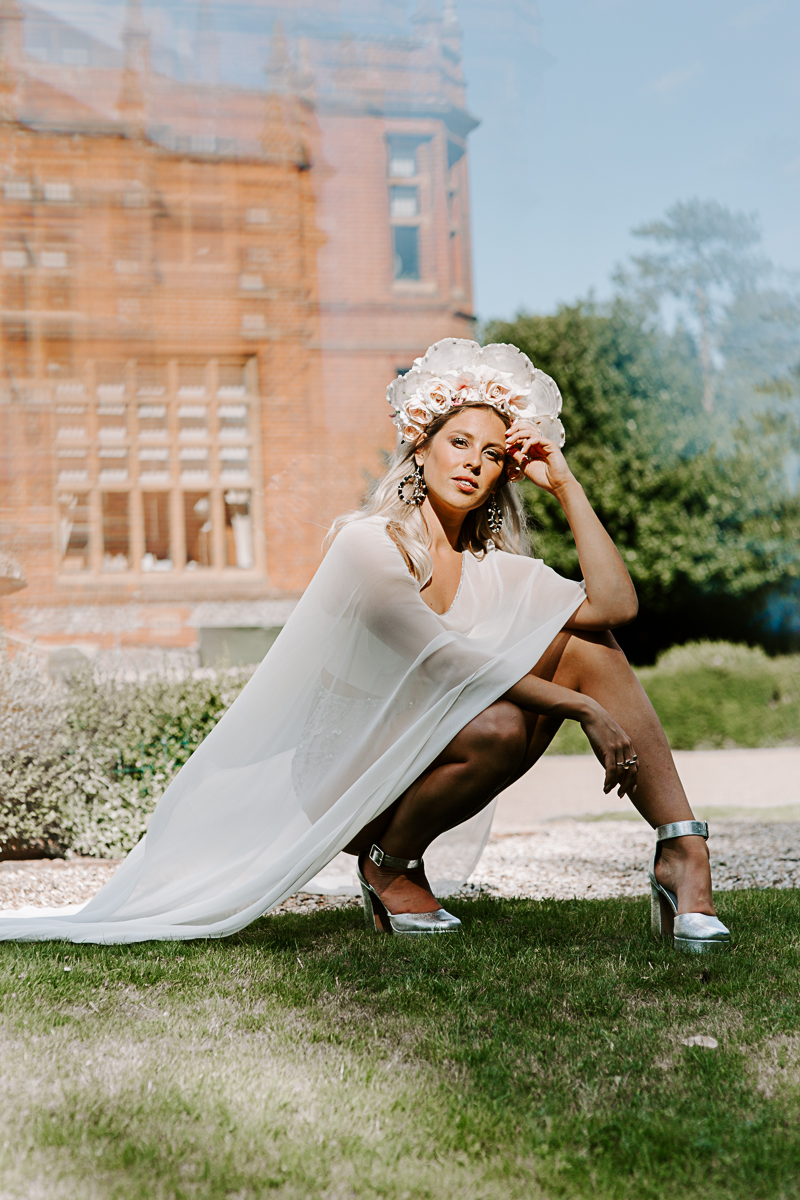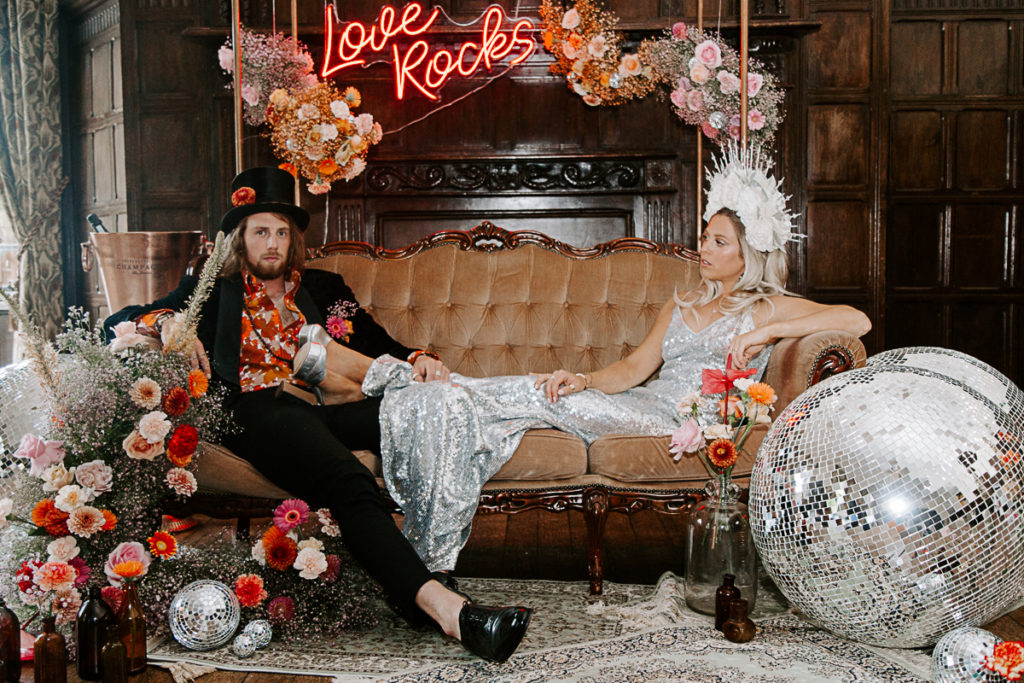 Flowers- Iris and Co
"I took a lot of inspiration from the bold floral prints of the >me, the unapologetically bright colours and added a modern twist to it with dried flowers, palms and clouds of colourful gypsophila. In tones of red, orange, yellow and pink, the bridal bouquet was full of colour and texture, featuring gorgeous toffee roses, carnations, gerbera and dahlias. I really wanted the flowers to reflect the fun in the fashion of the 1970's which for me is totally captured by the gerbera flowers. Not one I often use in weddings, it's classic flower shape and vibrant colour contrasts made it the perfect flower for this style. In the ceremony, I created clouds of gypsophila in an ombre effect from pink to orange and added in gorgeous flowers as accents. Around the sofa we continued the theme, nestling in disco balls and candles for a contemporary feel."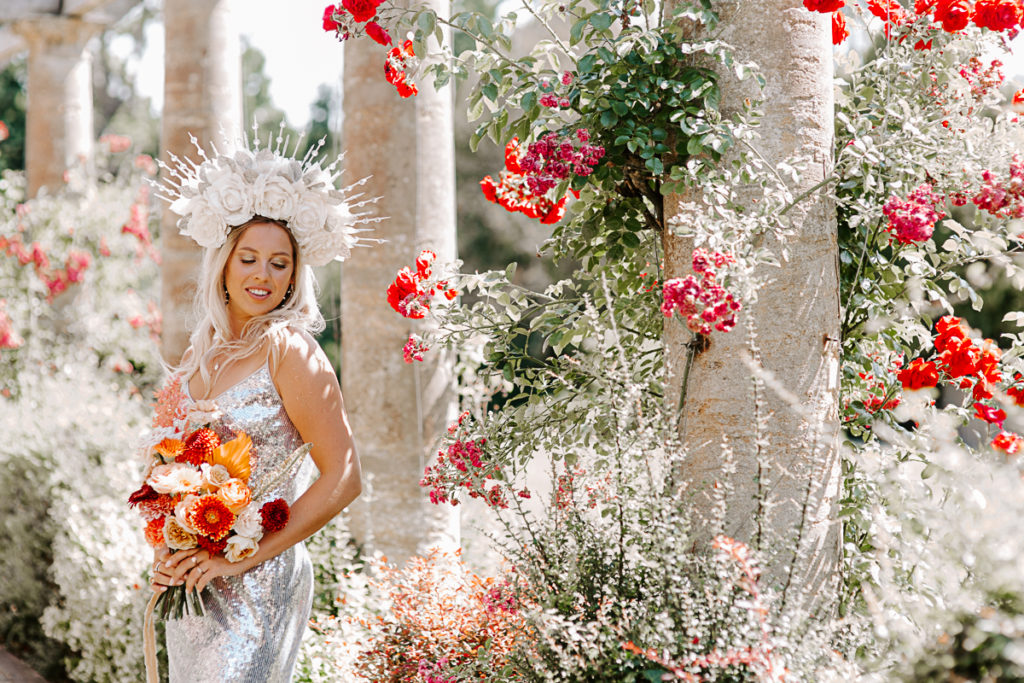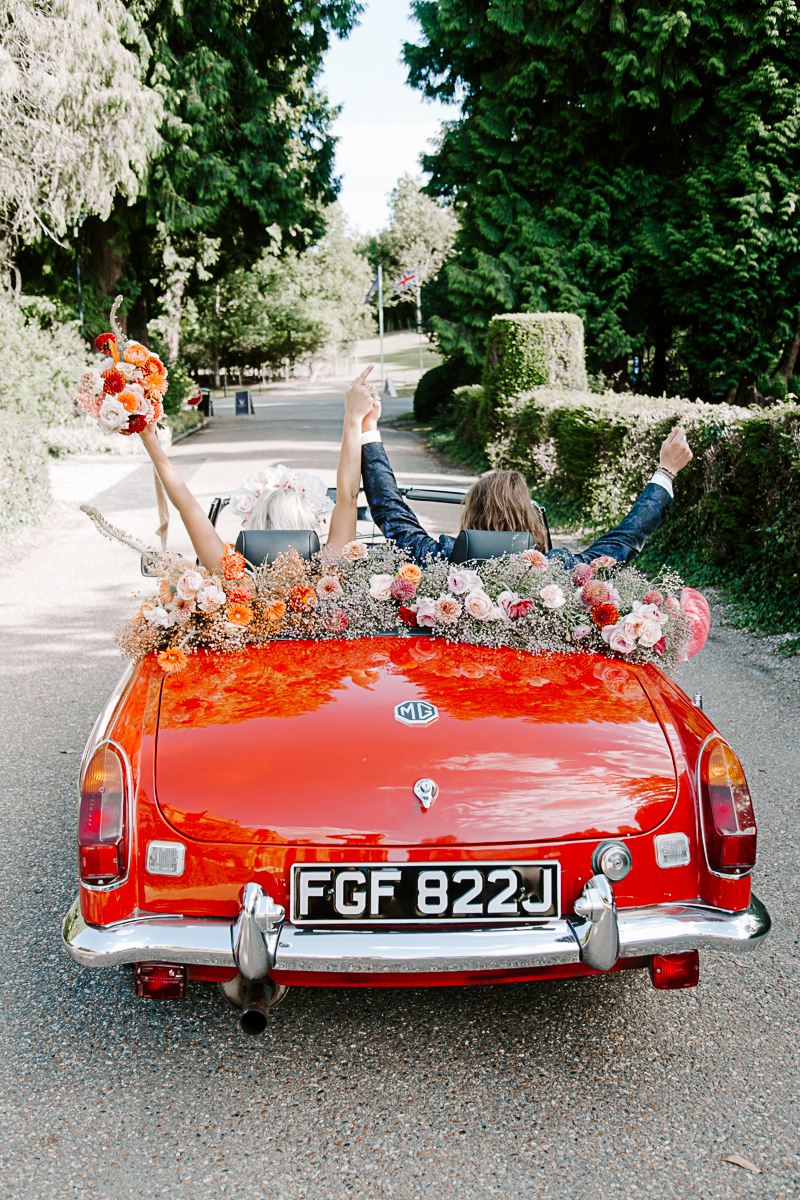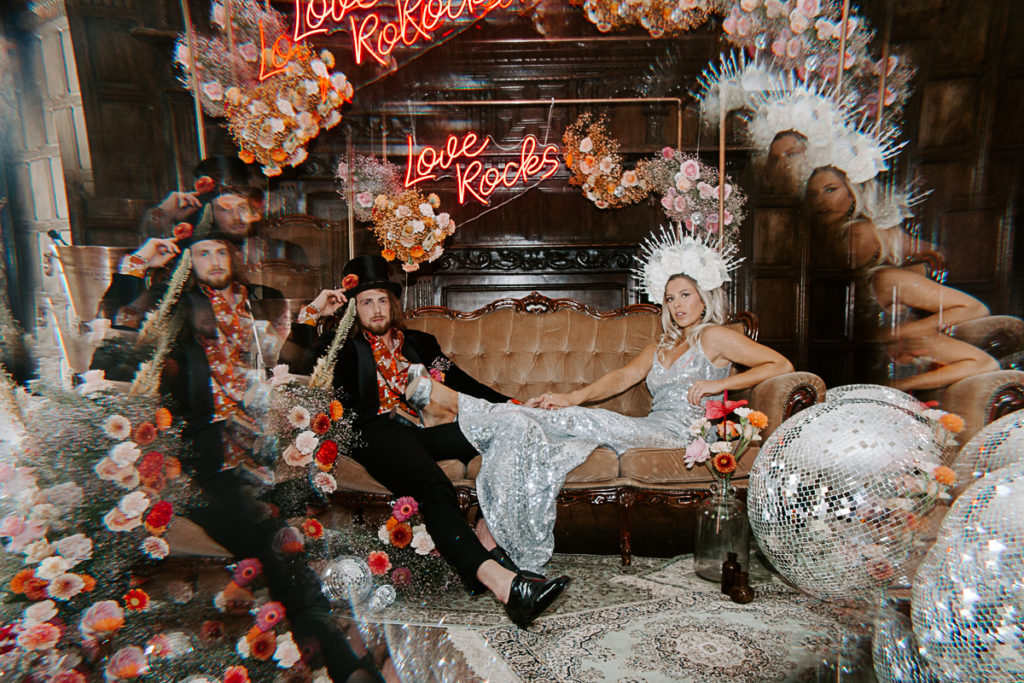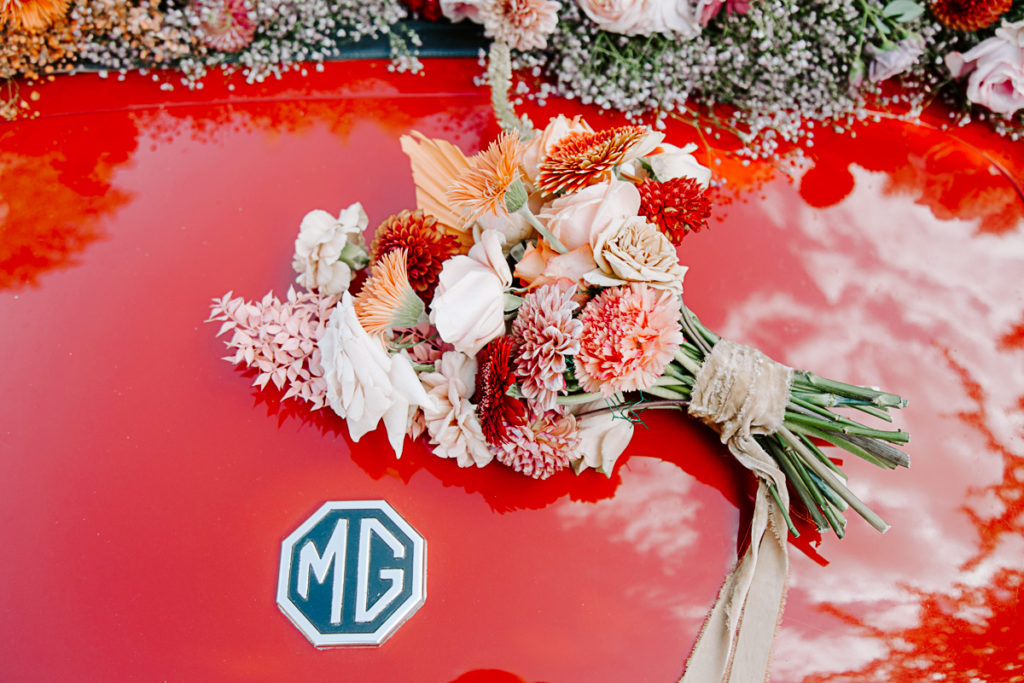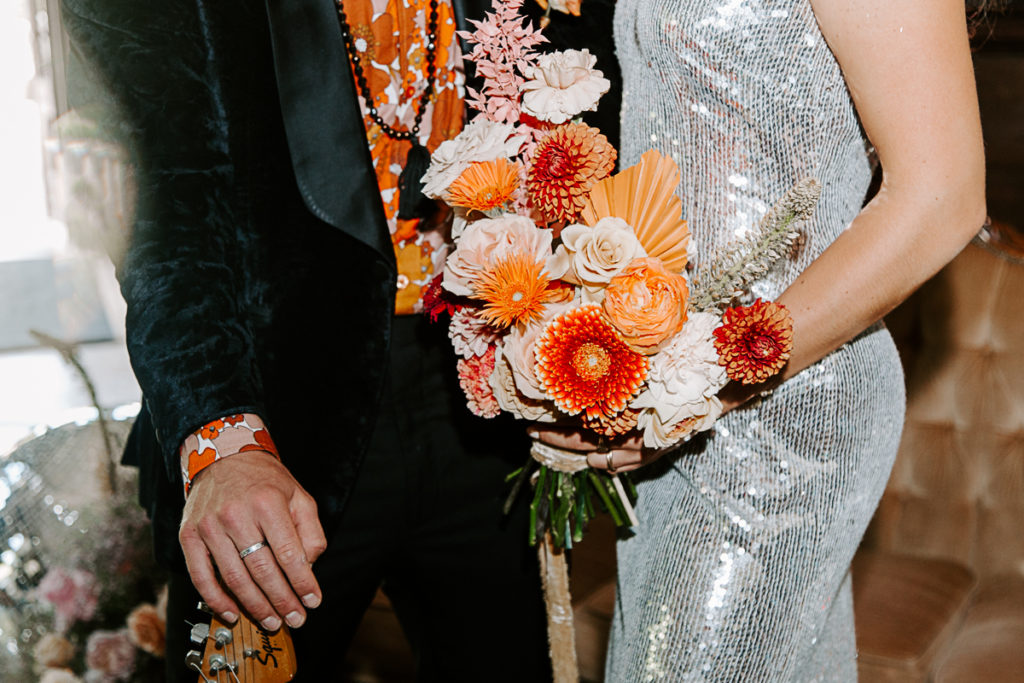 Cake – Meera Makes
"The Glam Rock theme immediately conjured up ideas of glitter first and foremost. I wanted to keep the colour palette soft with pops of bold colour so picked out corals and oranges from the floral theme. This cake was a perfect way for me to showcase a more natural look whilst still using bold colours. I went for an aged marble stone texture for the base of the cake and accented it with bronze glitter to catch the light. In contrast, the flowers were kept simple with a few roses and carnations."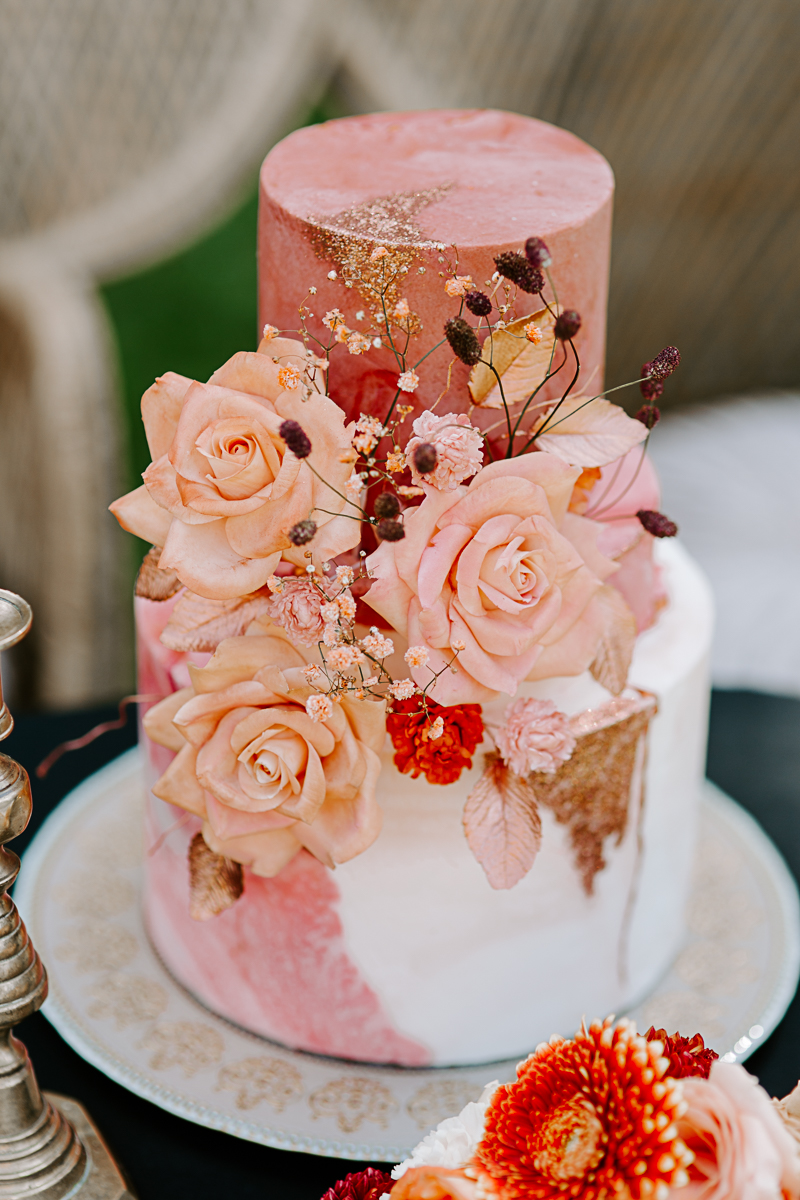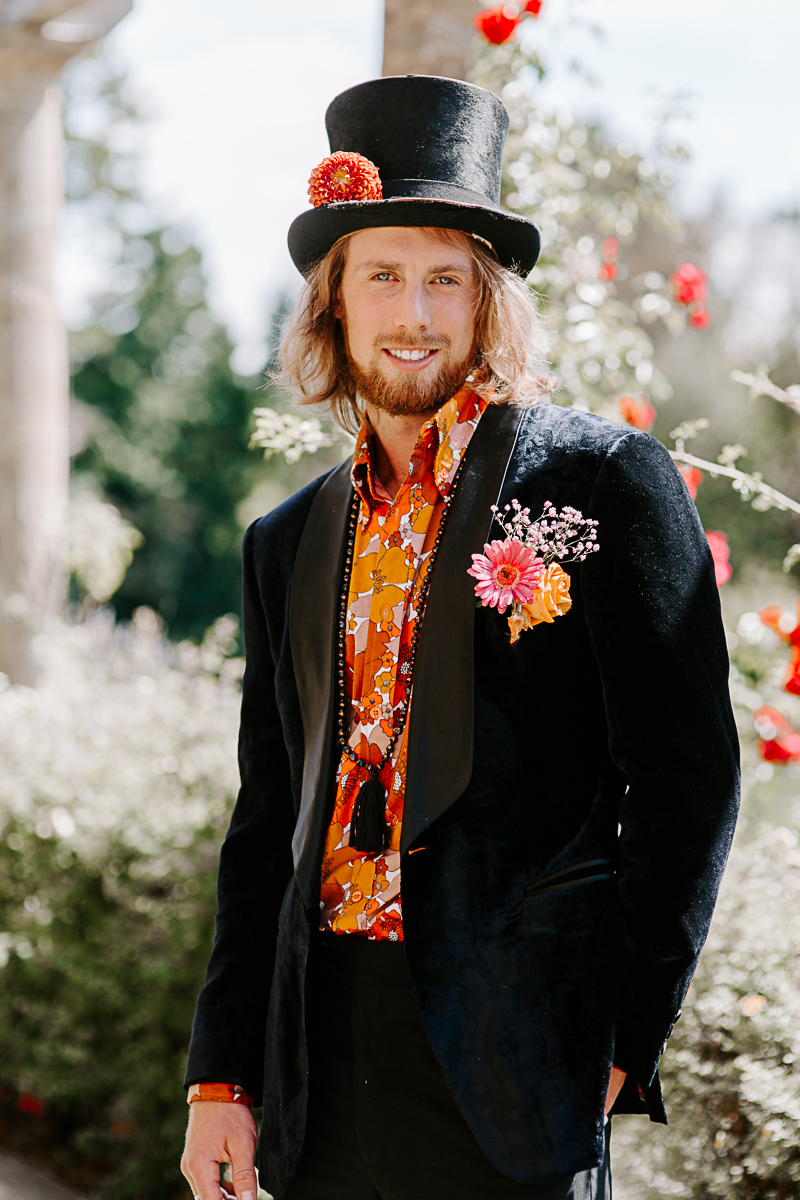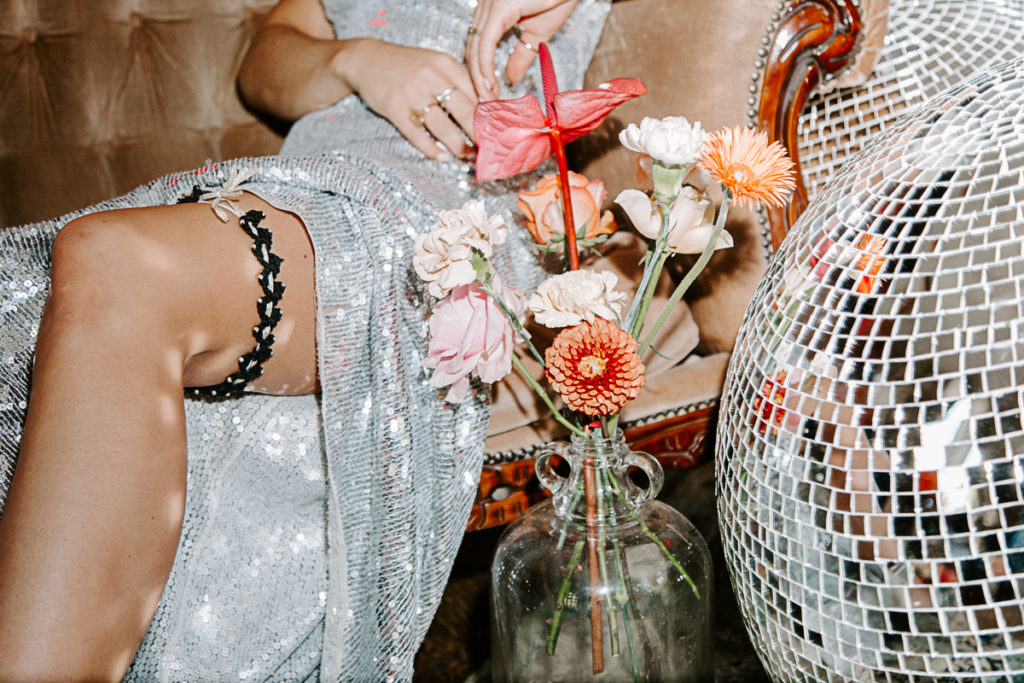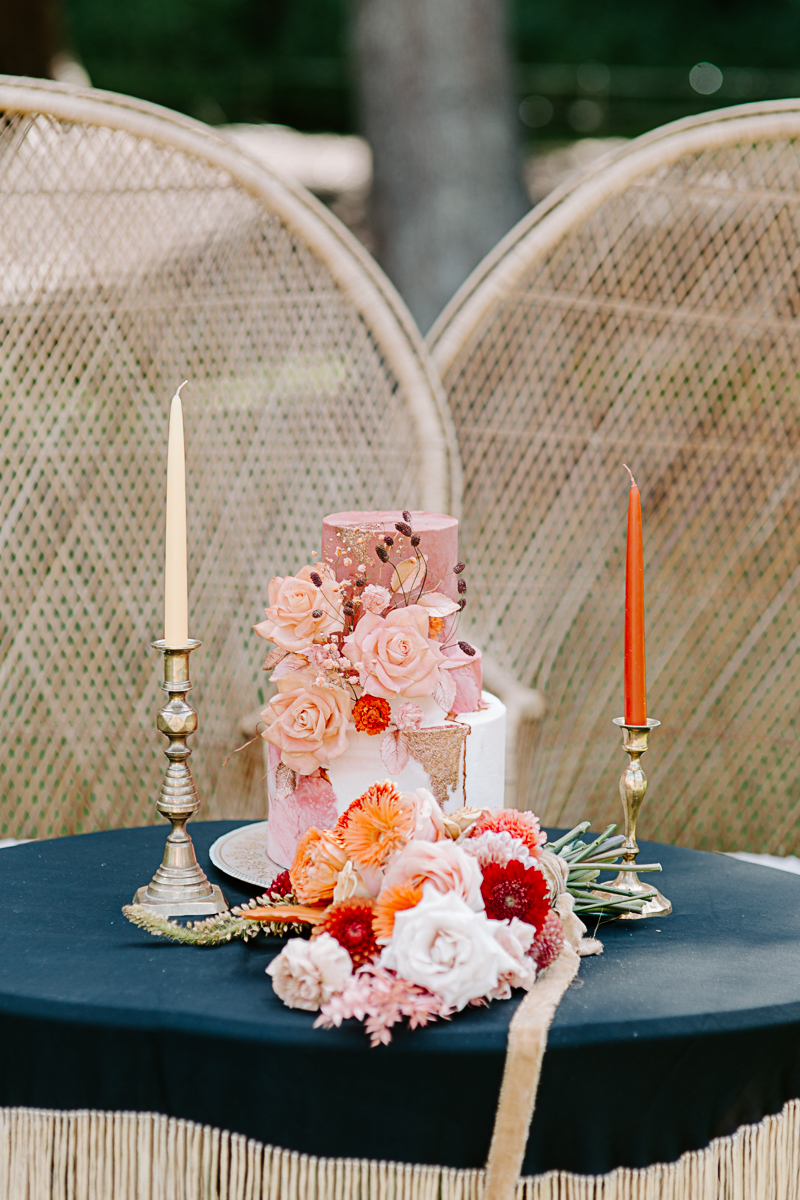 Hair and Make Up – Make-up In Orangeries
"I wanted the make-up to look modern and fresh yet with a nod to the 1970s. With this in mind, I created a radiant bronzed skin using products with opalescent and pearl finishes. These were also used through the lids and to highlight the face and body. To add an element of fun and a rocky edge, I added a chunky gunmetal and antique gold glitter to the lids and kept the lips nude with a slick of gloss. For the hair I styled it with loose, beachy waves to compliment the headpieces and give that 1970's volume!"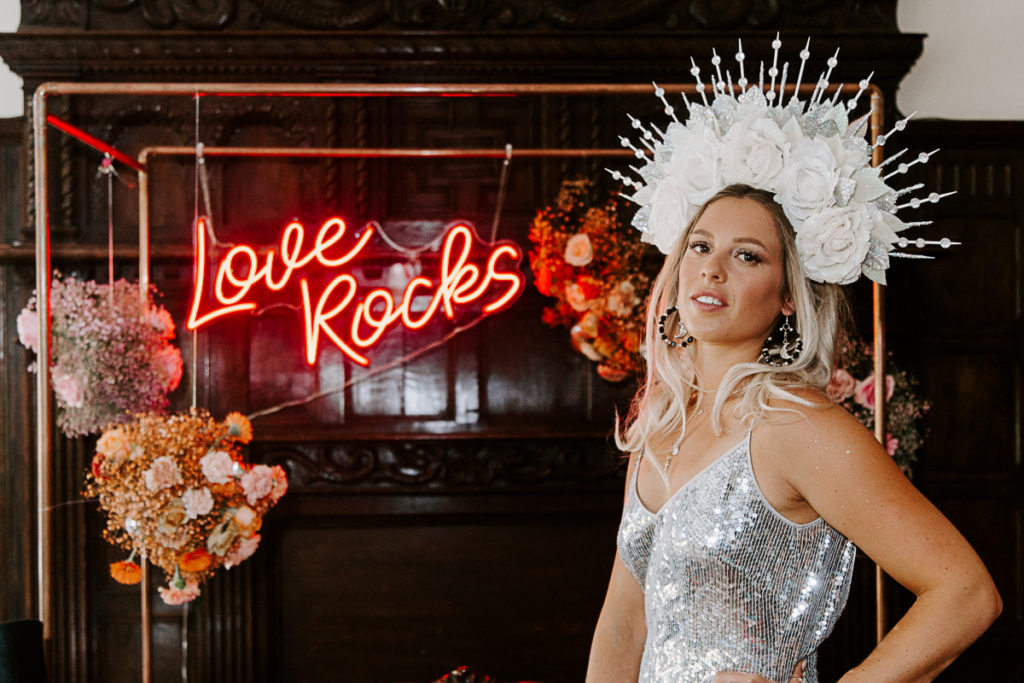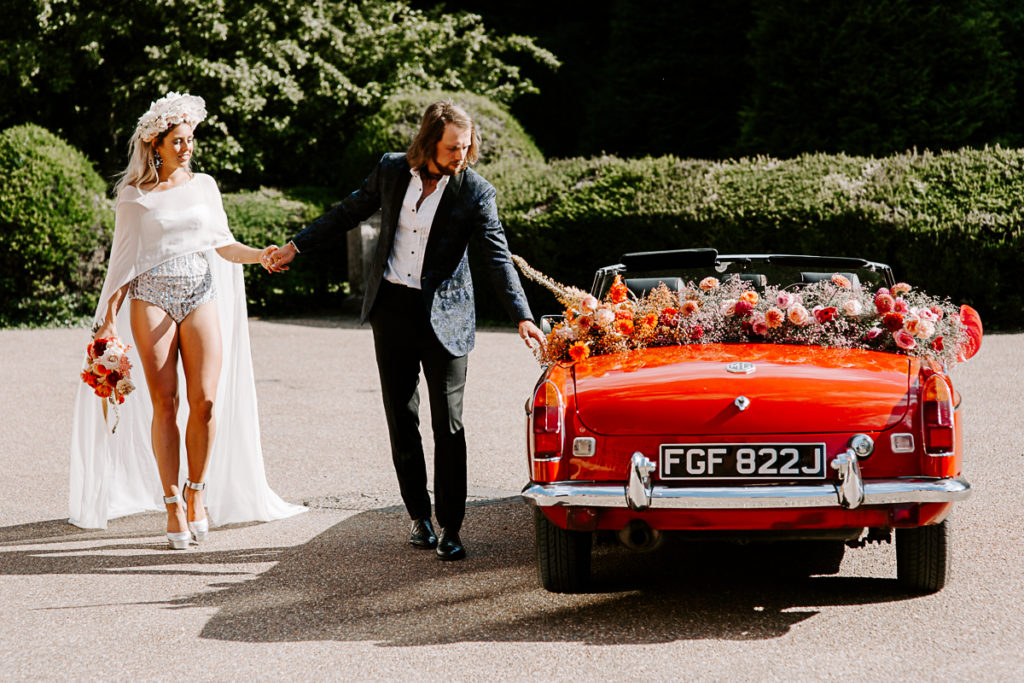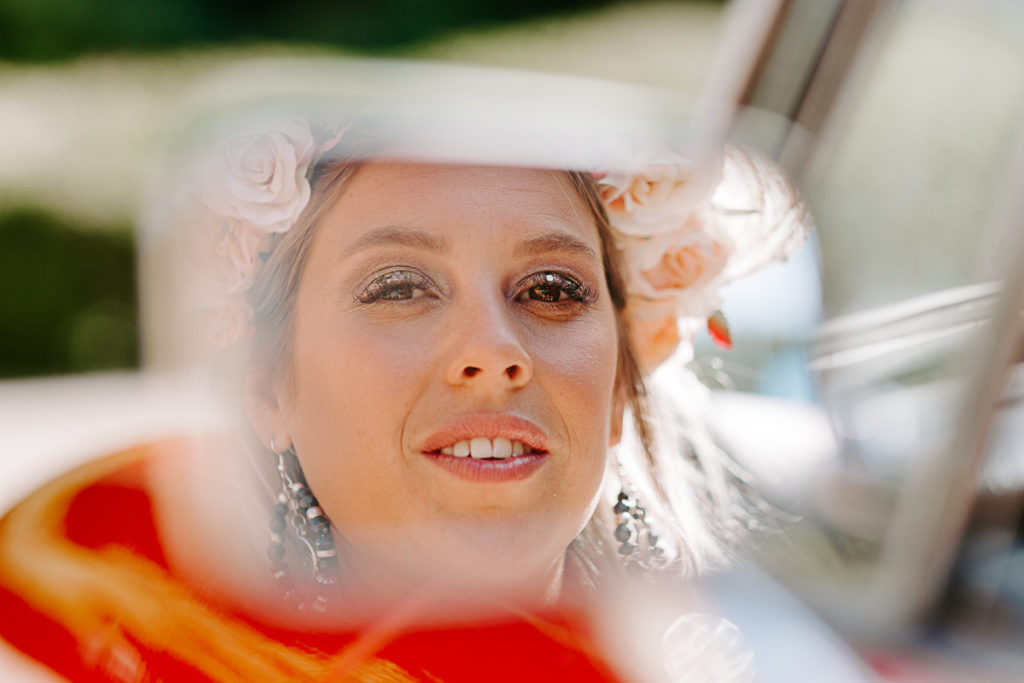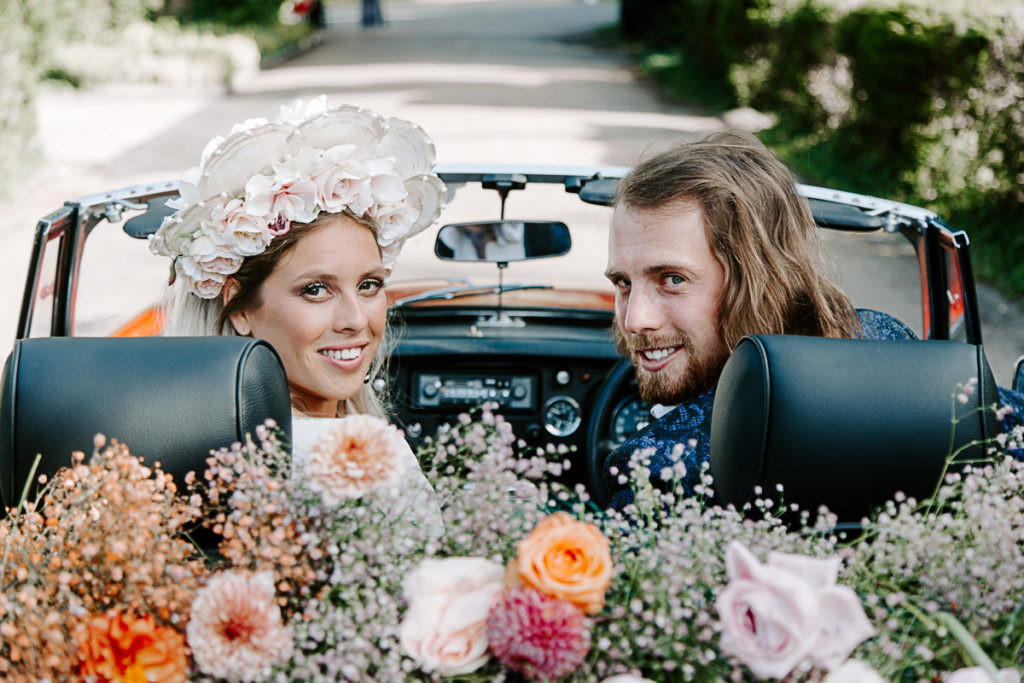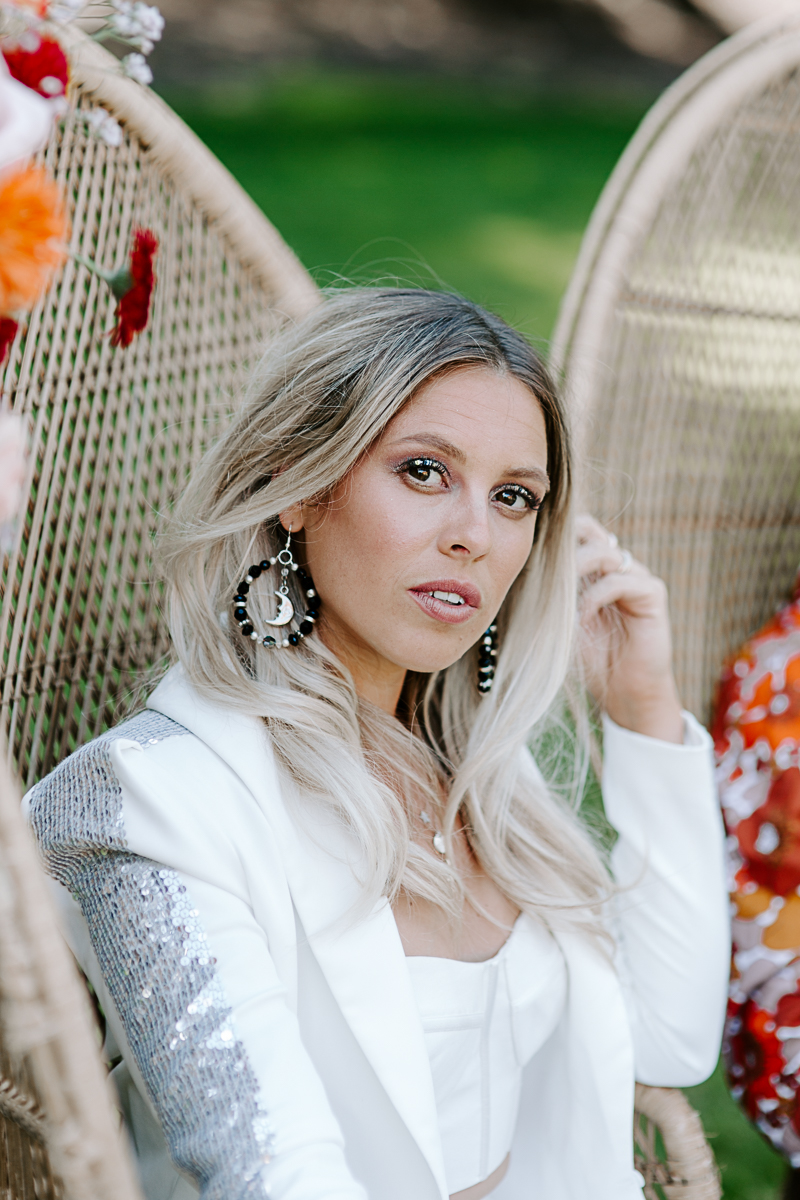 Groom – Anthony's London
"Marc Bolan was a fashion icon in the day, so our groom outfit was to be just as knock out as the bride. Anthony's London provided two extravagant suits from his 'Quintessential' collection. Adam wore first the Squisita velvet suit. The velvet was an absolute must for a shoot of this era and decadence! For the second look, Adam wore the opulent silk Diamante suit in blue from the same collection, which added a shimmer and pop of texture. One of my favourite items was the true flower power shirt in iconic orange. Paired with the vintage top hat and sequin scarf, the look screamed Marc Bolan – Adam looked like a true 20th Century Boy."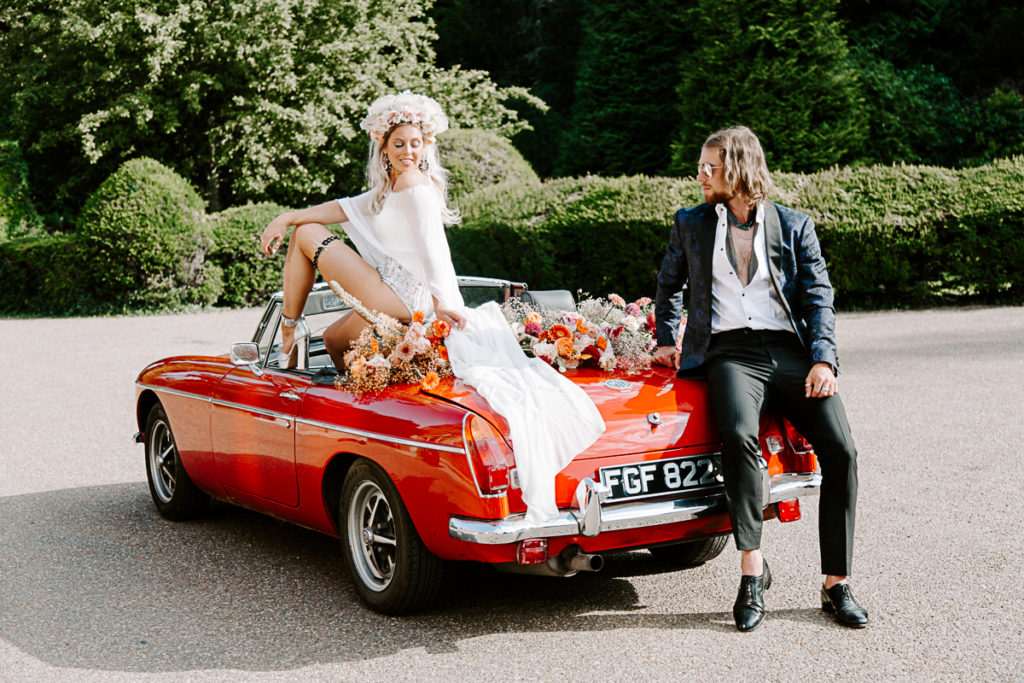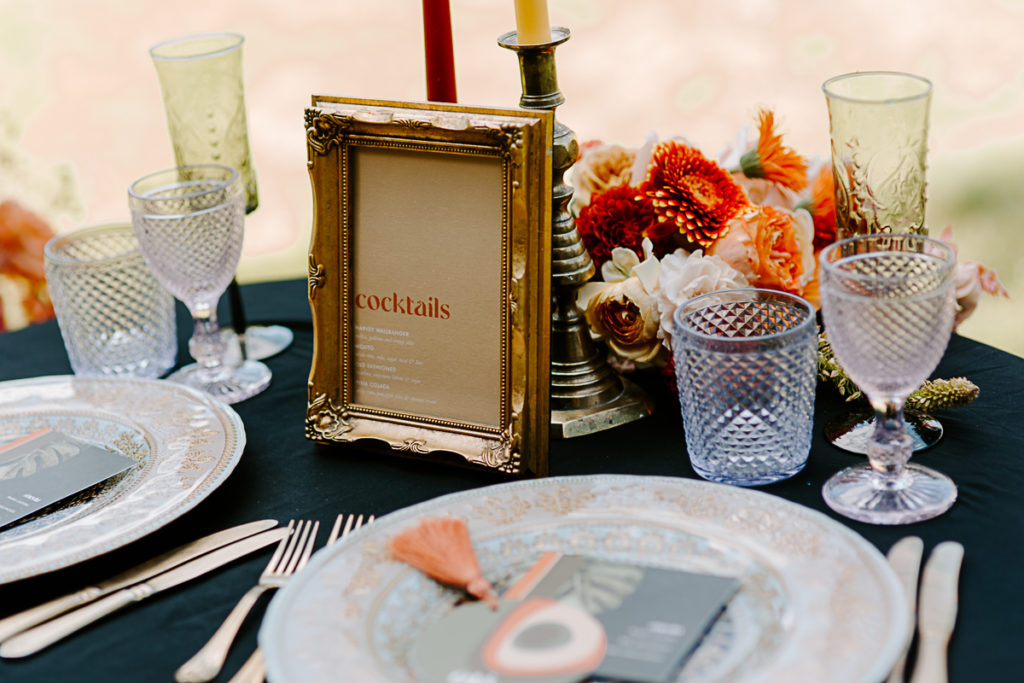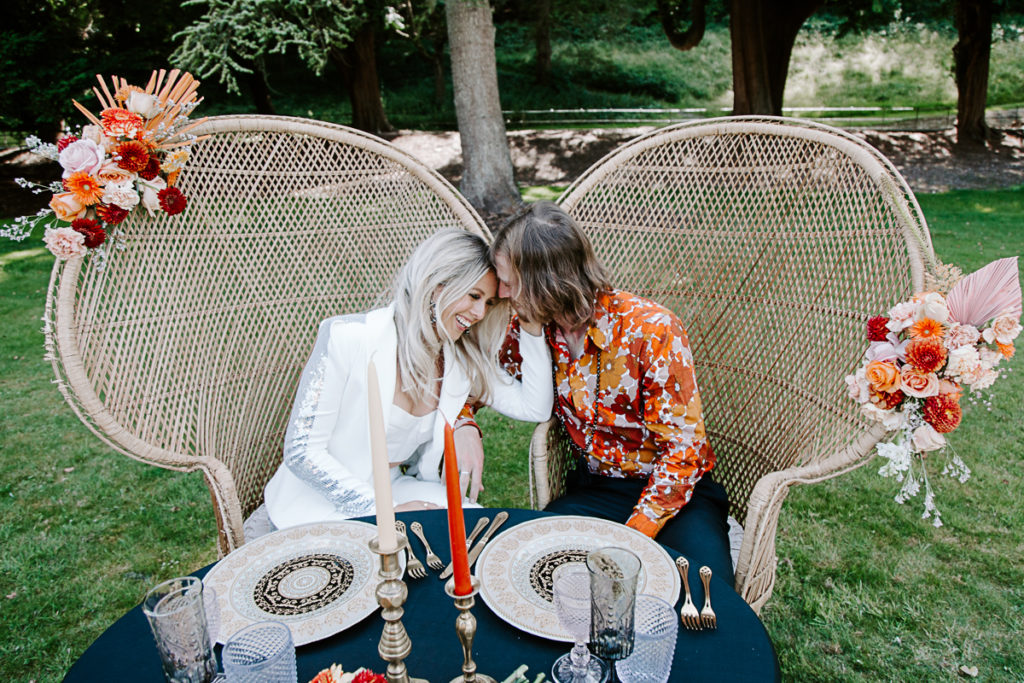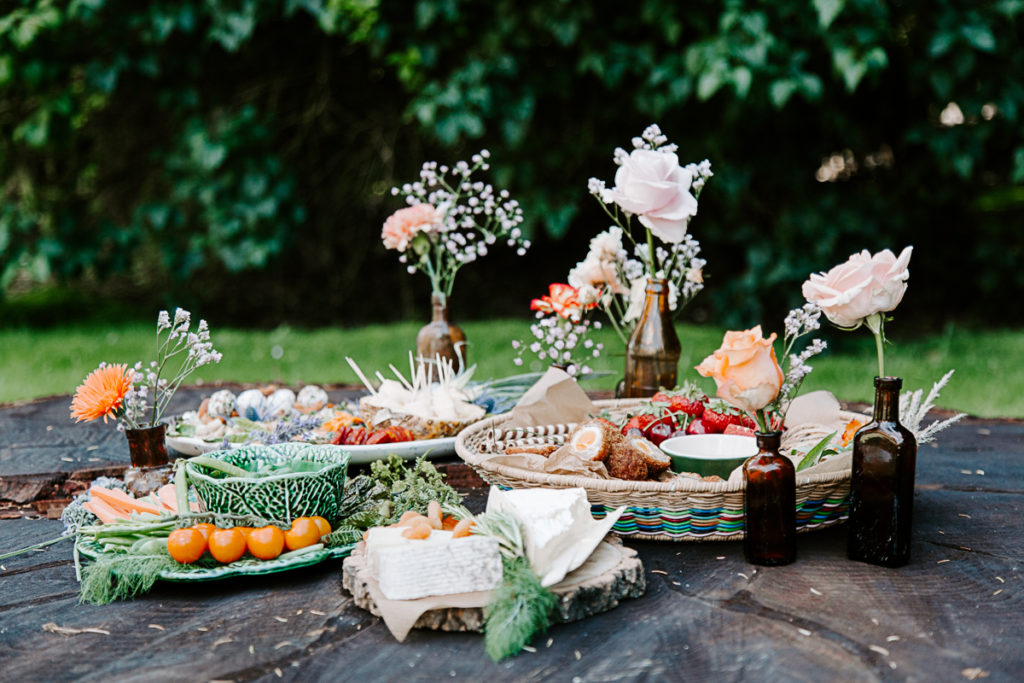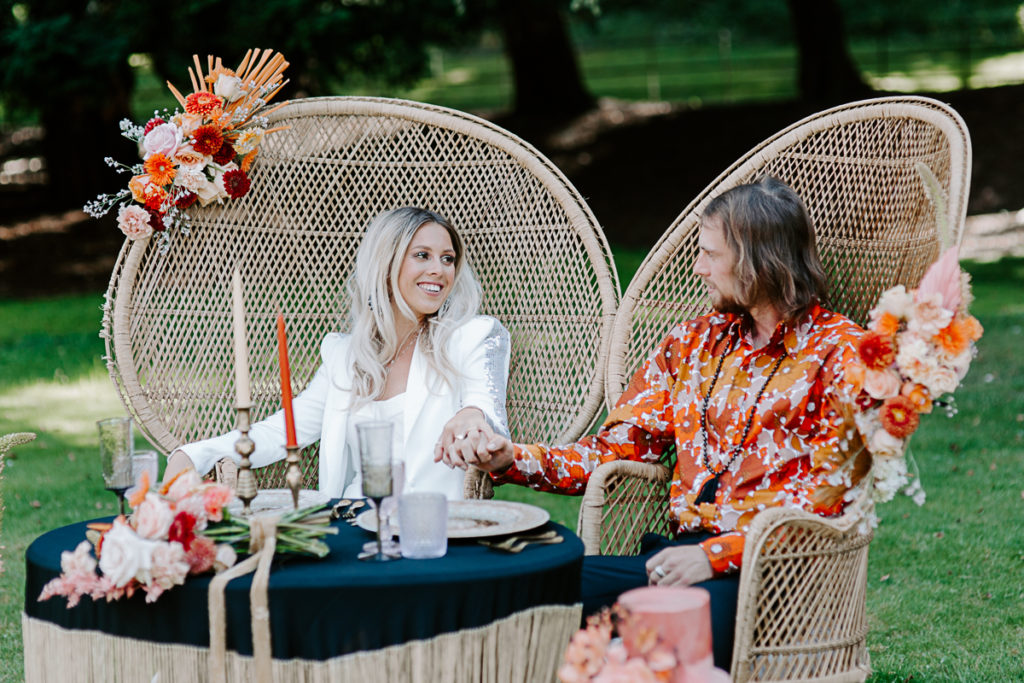 Food – Mother Nature Grazing Company
"We had fun with foods like quail scotch eggs and kitsch cheese and pineapple sticks then set everything up on a tree stump which enhanced the natural colours of the seasonal fruits and crudites. We added accents of faded opulence from the pineapple and jewelled chocolate bark then pulled the look together with some foliage. Canape platters dotted around your reception space is a genius way to spread guests out, whilst grazing tables for the main wedding feast offer a relaxed and friendly vibe with minimal fuss and zero waste. The beauty of grazing tables is versatility: they can be set up anywhere and adapt to themes and surroundings. When searching for a company to create your dream grazing experience, ask for a tasting consultation so you can include your favourite foods. Check that all the products are made from scratch where possible, thoughtfully sourced and seasonal."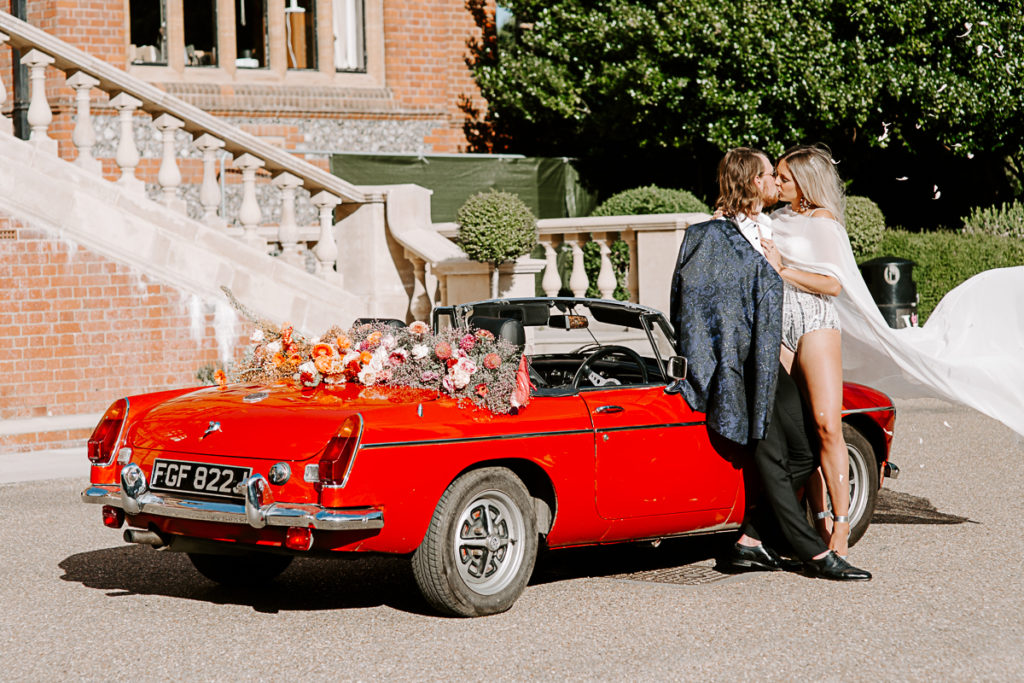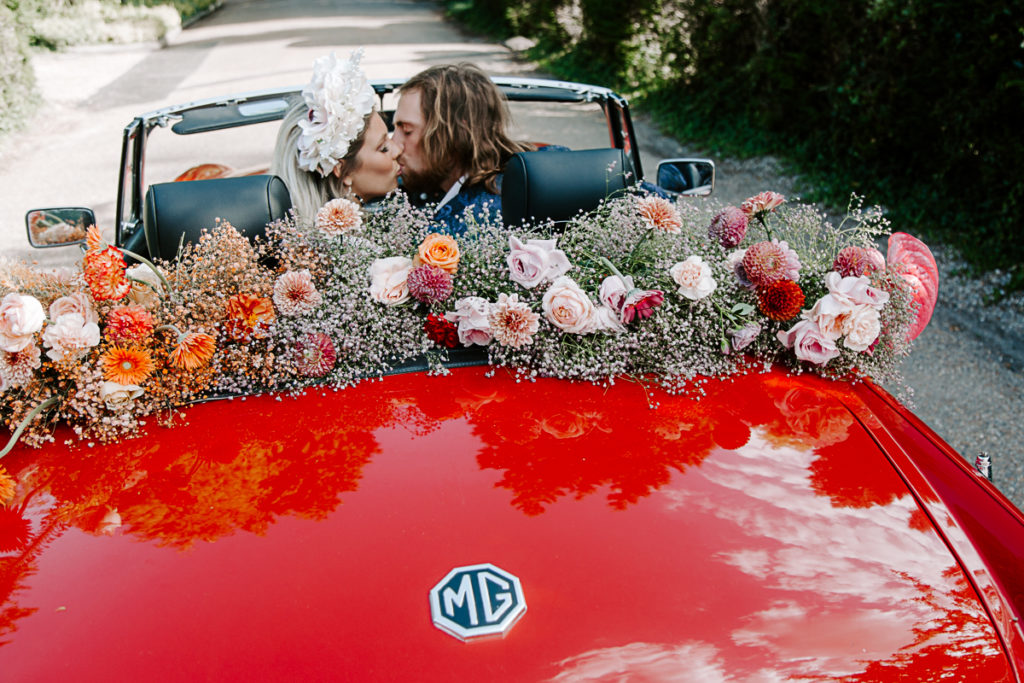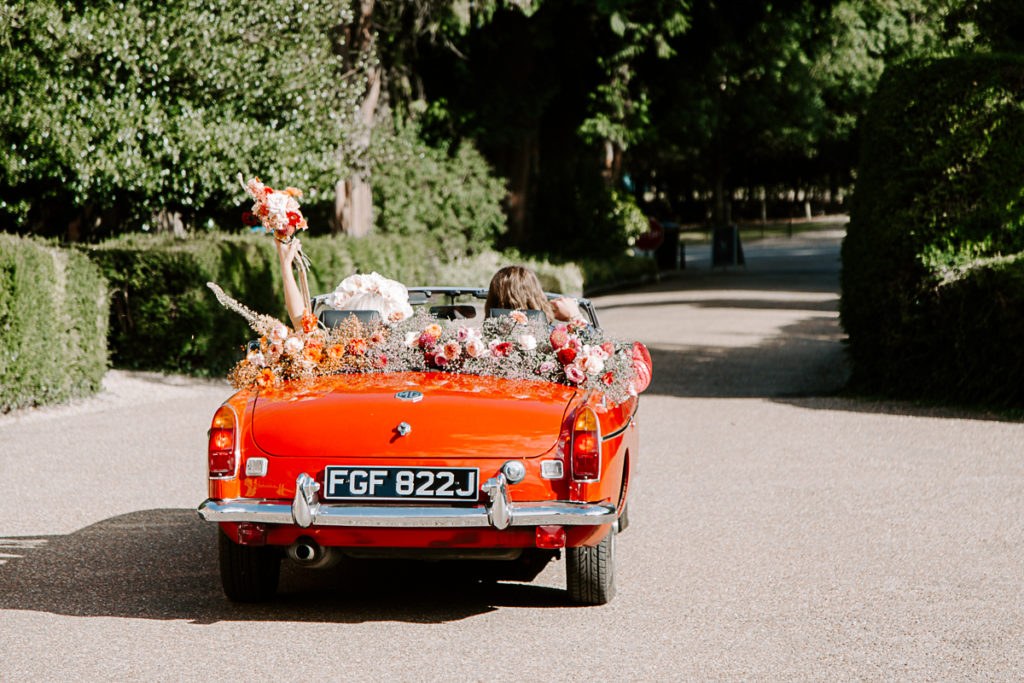 Videography – Jay Anderson Weddings
The Team – 1970s Glam Rock Wedding Inspiration at Marden House Mansion
Concept, co-ordination and photography: Caroline Opacic Photography @carolineopacicphotography
Venue: Marden Park Mansion at Woldingham school @woldinghamschoolvenuehire / Styling, planning and co-ordination: The Hullabaloo Collective @the_hullabaloo_collective / Hire: Boho and Bloom Prop Hire @bohoandbloomprophire / Neon sign: Bay Wedding Props @BayWeddingProps / Models: Never Always Couple @never.always.couple / Florals: Iris and Co @irisandcoflowers / Crockery: Whitehouse Event Crockery @whitehouse_crockery / Bridal: Bowen Dryden @bowendryden / Groomswear: Anthony's London @anthonyslondon / Cake: Meera Makes @meeramakes_weddingcakes / Videography: Jay Anderson Weddings @jayandersonweddings / Grazing placer: Mother Nature Grazing Company @mothernaturegrazingcompany / Ribbons: Ambers Rose @ambersrosepreservation / Stationery: Knots and Kisses @knotsandkisses / Hair and Make-up Consulting – Make Up In Orangeries @makeup_in_orangeries / Bridal Headwear: Bombini Studio @bombinistudio / Earrings & Garter: To Be Adorned @tobeadorned
IF YOU LOVED THIS MARDEN HOUSE MANSION WEDDING PLEASE PIN IT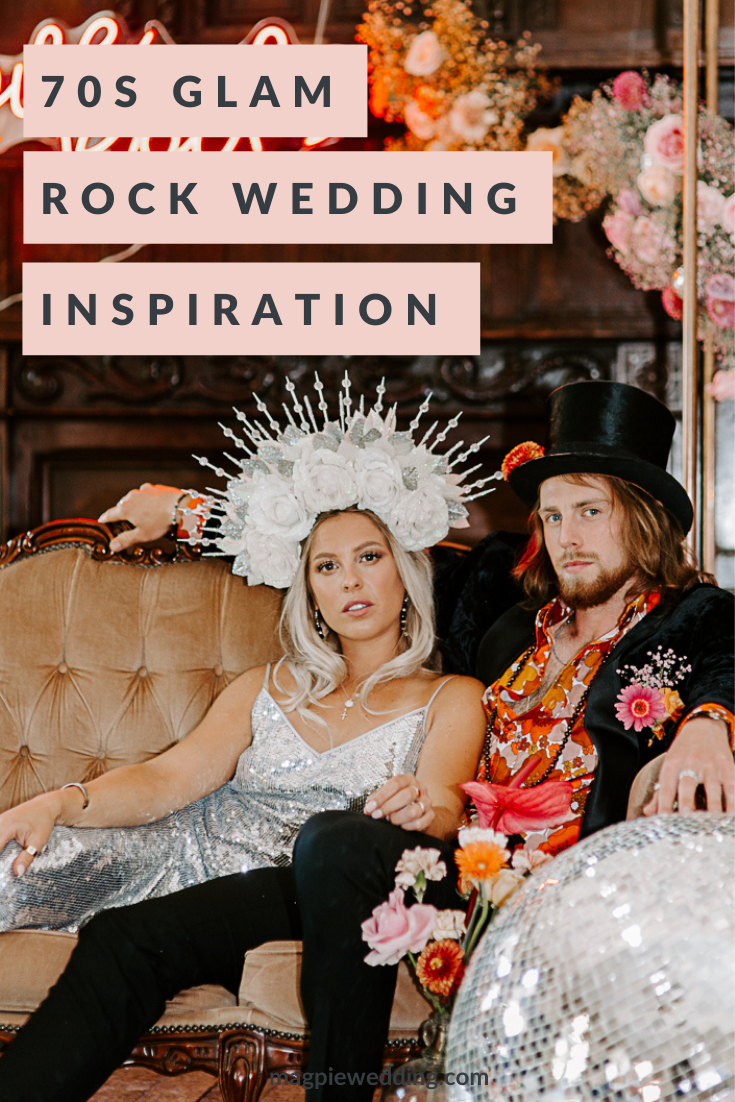 If you loved this Marden House Mansion wedding inspo, you may also like;
Autumnal Halloween Cocktail Recipes That Your Wedding Guests Will Love
Modern Luxe Outdoor Wedding With Bridal Suit at Once Upon a Woodland, Hurley
Magpie Wedding Show (And Tell) – Some Of Our Favourite Creative Wedding Suppliers