Over the past couple of years, a new trend has been popping up on the catwalks both high fashion and bridal. We're seeing flared sleeves, layers of lace, high necklines and bohemian styling- the 70s are back! Having always been a glamorous decade with the appearance of glam rock, Patti Smith, Stevie Nicks and Jane Birkin, it's the ultimate inspiration for the relaxed rock n roll bride.
In the current collection by Sincerely Bea Bridal there is a range of 1970s dresses all individually sourced with their own unique style. Let them show you how to wear these beautiful dresses and recreate your own version of the era.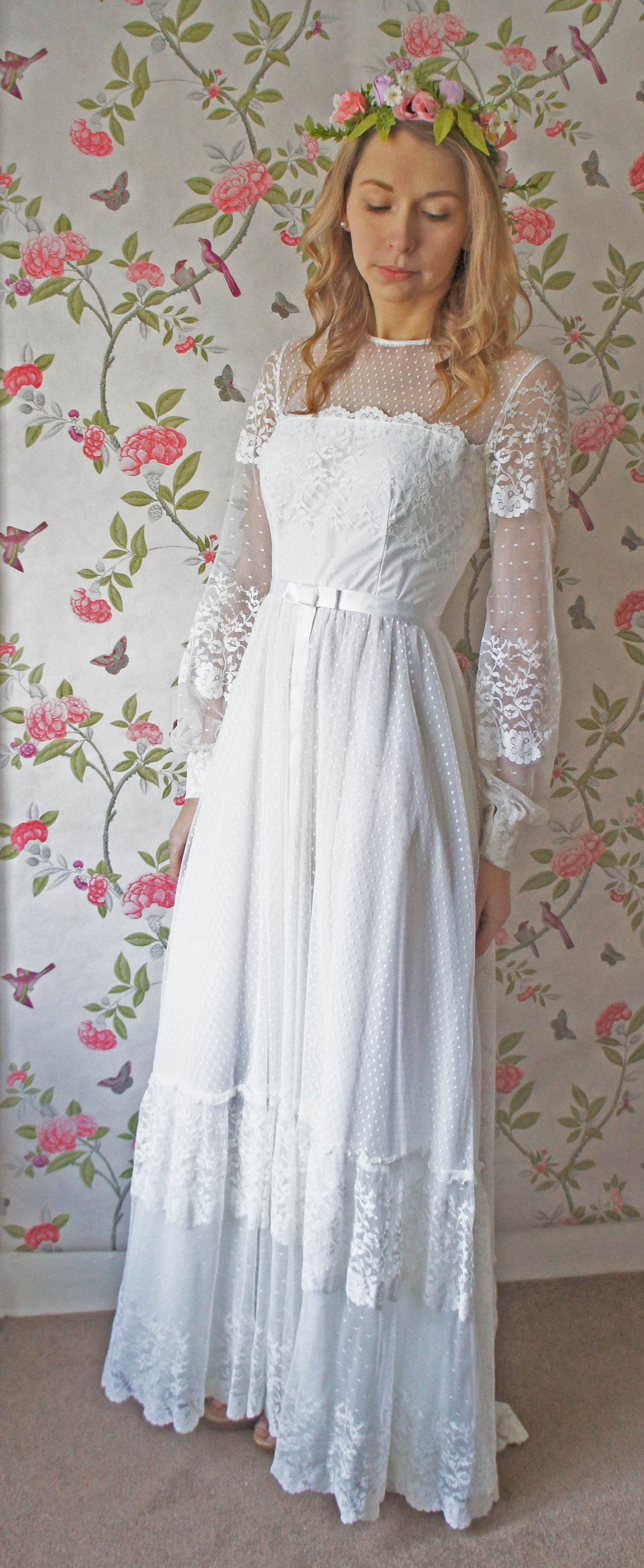 The Amelie 1970s dress, features layers of delicate lace with a flowing train and skirt. 1970s dresses often were detailed with high neck lines and long skirts but with a less fitted form giving that bohemian style. Cuffed sleeves with tiny buttons made a reappearance taking an influence from Edwardian styling. Pair with a floral crown and messy waves for a relaxed style.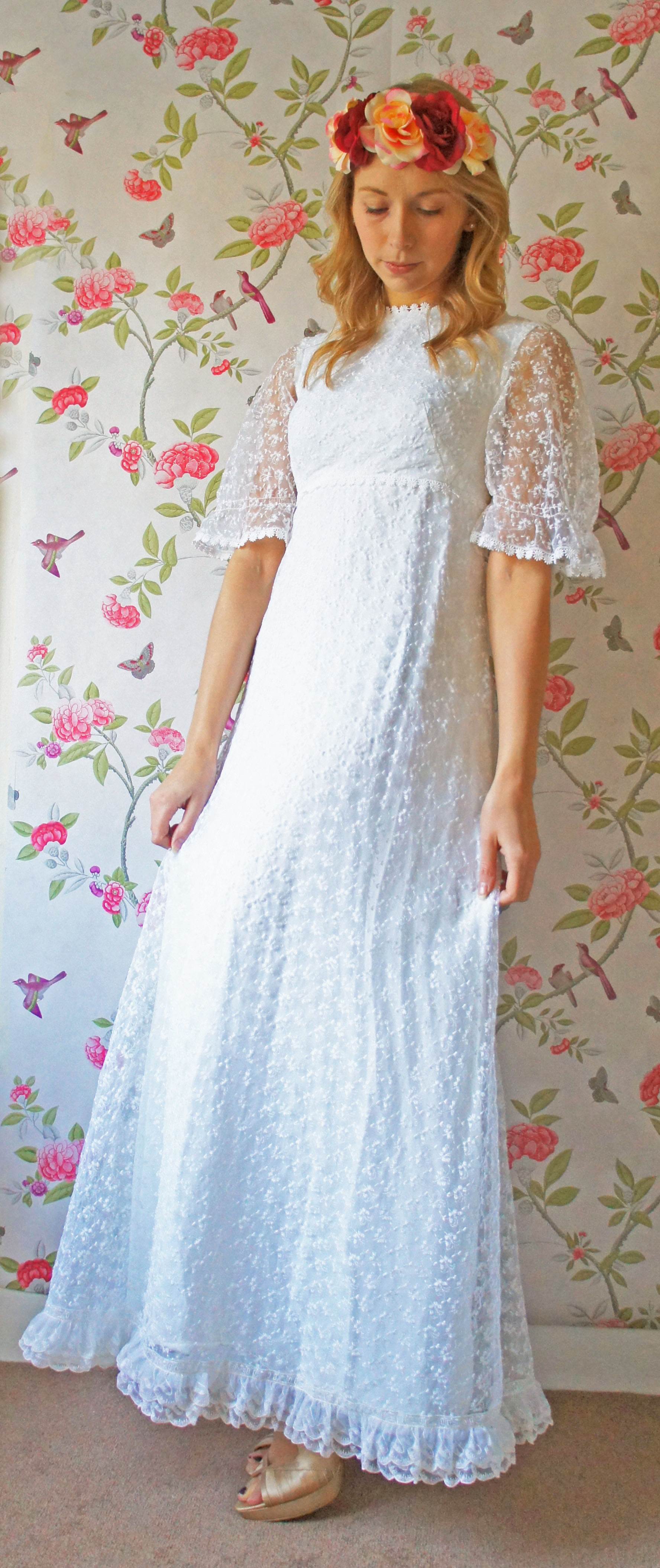 Bell sleeves were running wild in the seventies, seen on blouses, dresses, and tops- a hallmark of the era. A short bell sleeve with a small gather is flattering on all women, such as on the Ella dress. This dress also small ruffled hem, unlike many more styled dresses of the decade this could easily be worn at a modern wedding and could be styled up with delicate shoes and pretty chignon or braided style.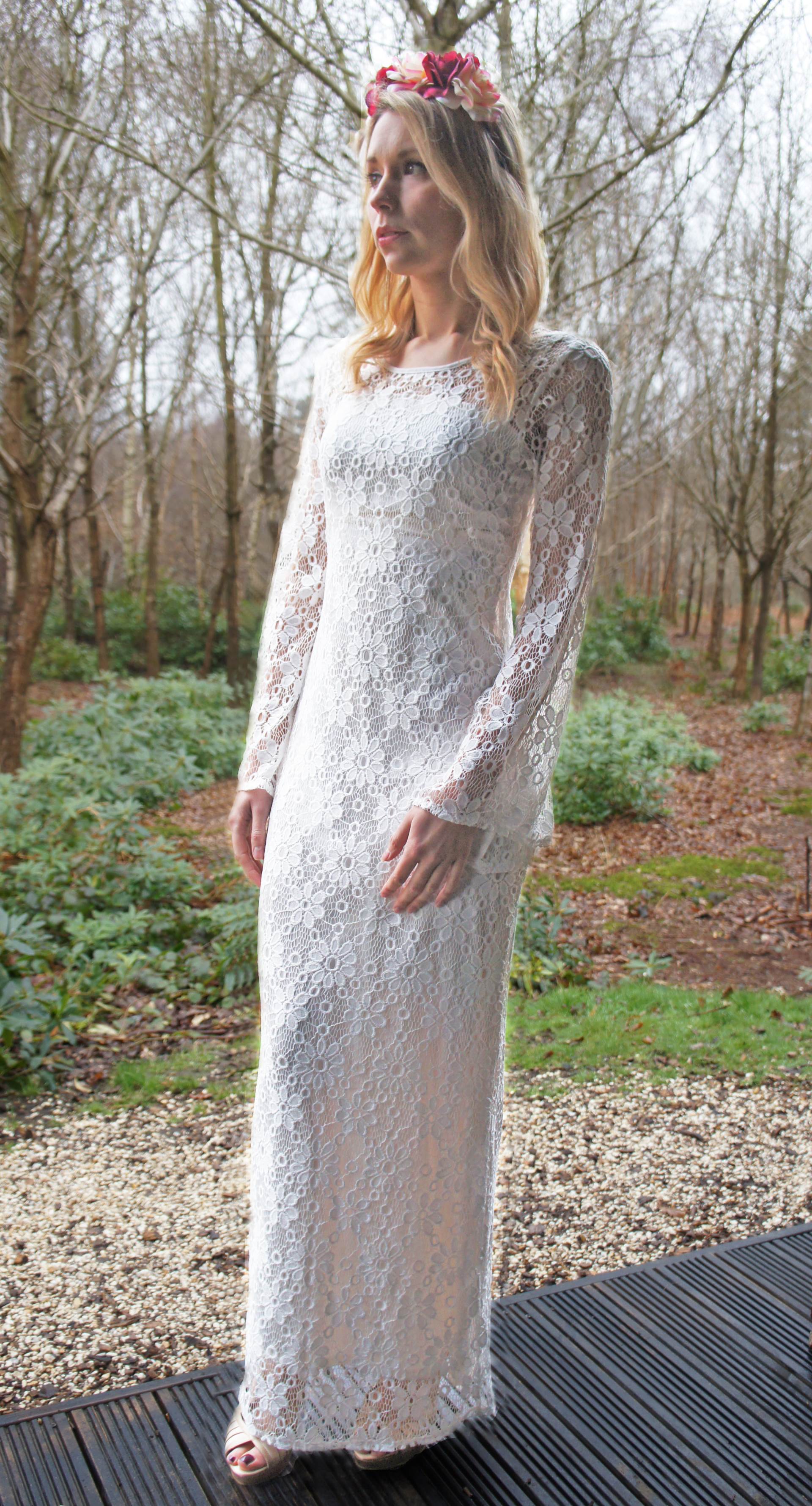 For the ethereal dream-like style dresses such as the Marnie dress are perfect. A simple lace dress or the ultimate 1970s crochet dress can be perfect for a chilled wedding. With a loose flattering fit, no zips or buttons this style of dress will see you through to dancing the night away. Create the look with barely-there sandals, flowers in your hair and a natural make up look. If you're lucky enough to have a beach wedding then bare feet will make you a true flower child.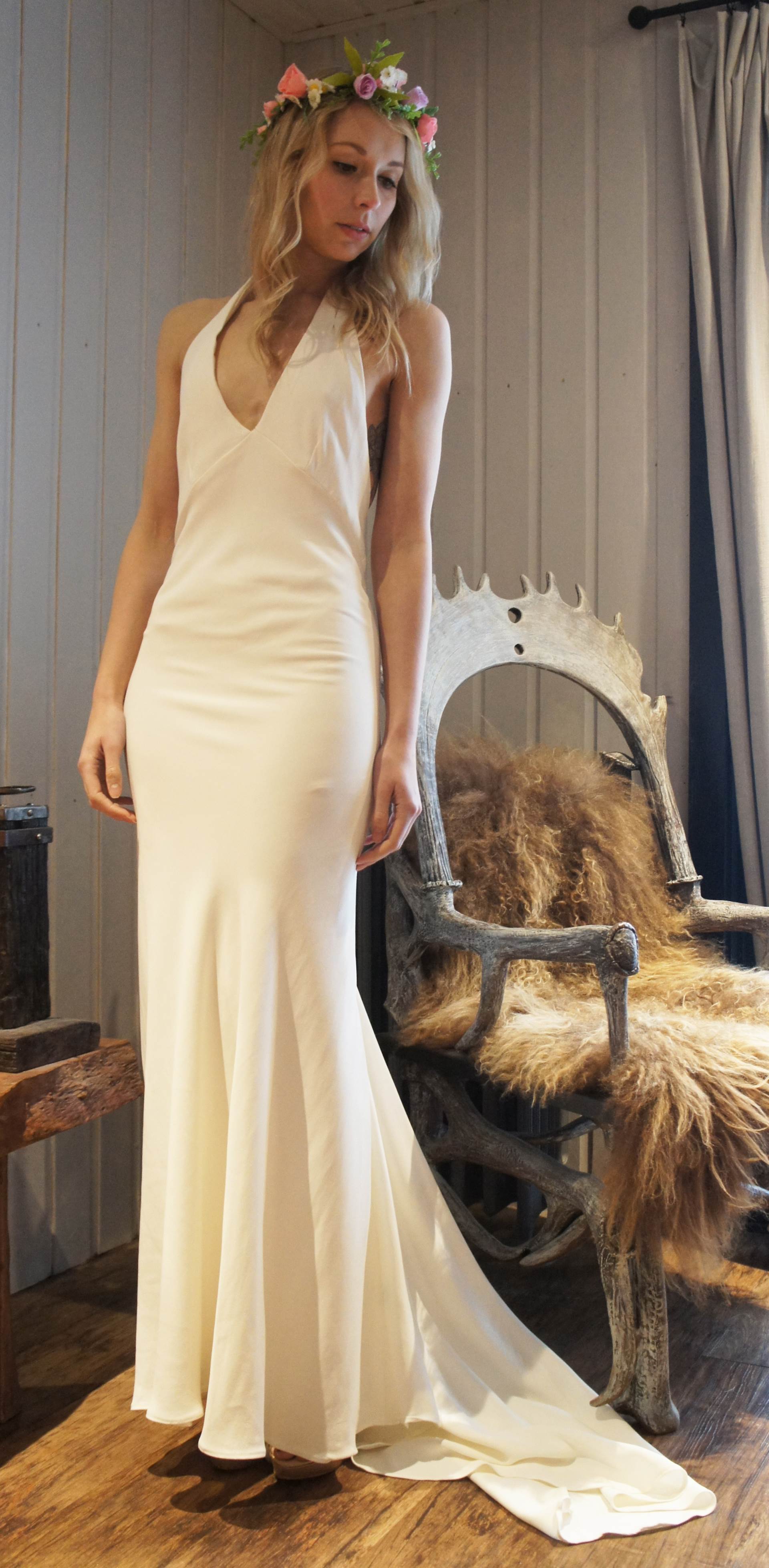 Finally, for all those girls who want to rock the aisle on their wedding day. This style is the perfect look at me dress! A glam 1970s disco style bridal dress such as the Heidi dress will have you wowing everyone on your big day. Think halternecks, low backs, plunging necklines, straight from studio 54. This style can be paired with platform sandals think glitter gold or leopard print and big waves. Or for a more laid back look try a peony flower crown, braided hair and pretty eye make up.
The 1970s is the ultimate cool girl decade, easily styled for modern day weddings with a rock n roll edge.
To see any of the dresses featured visit Sincerely Bea Bridal be at the Cheltenham fair on the 8th May and the London fair on the 15th May.
All images photographed by Tom Evans.