Choosing the right song for your first dance as a married couple can make time stop and everyone disappear, but if you and your partner aren't 'traditional' it can be a tricky chore. The good news is that we've created a Spotify playlist filled with alternative first dance songs, from classic rock to iconic throwbacks – it has it all! Just take a look below!
Green Day – Last Night On Earth
Perfect for your 'Rock and Roll' alternative wedding, this tune is our little secret! Last Night On Earth is such an underrated song, meaning none of your guests will expect this to be your first dance.
Queen – You're My Best Friend
Cheerful yet romantic, this song is an all round pleaser. Although don't expect to be alone on the dance floor for long! Everyone will be itching to have a dance after this.
The Smashing Pumpkins – Tonight, Tonight
This is the perfect song to start the next chapter of your life as a married couple! One our favourite alternative first dance song on the list!
Goo Goo Dolls – Iris
This classic love rock ballad may just be the perfect first dance song. With its dreamy and romantic lyrics, it'll leave you swooning!
Lana Del Rey – Young and Beautiful
Perfect for a 1920s Great Gatsby inspired alternative wedding, this tune is beyond nostalgic! Your guests will be left absolutely mesmerised.
The Smiths – There Is A Light That Never Goes Out
This throwback is one to get the water works going, there won't be a dry eye in the whole venue!
The Kooks – Shine On
We couldn't end this blog without including one of our favourite songs of all time! Get everyone on the dance floor with this iconic feel-good song.
IF YOU WANT IDEAS FOR YOUR WEDDING PLAYLISTS WHY NOT PIN THIS BLOG POST?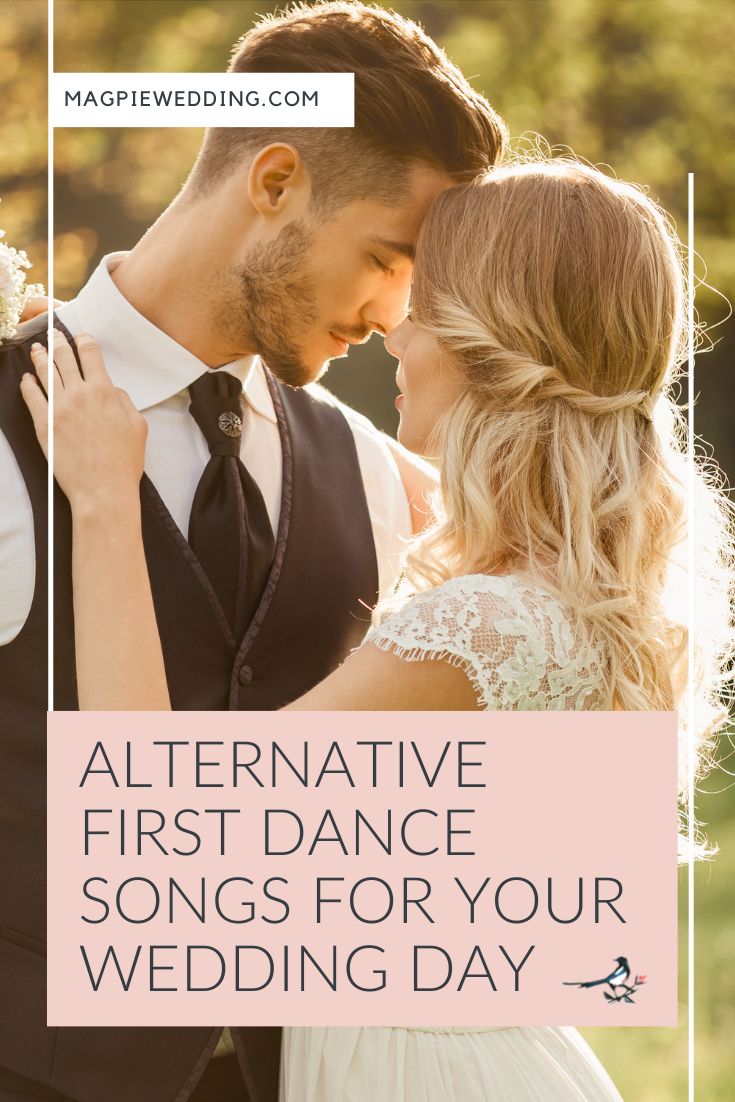 If you loved these alternative first dance songs you may also like;
First Dance Advice: 5 Ways To Add Confidence To Your First Dance
Top Tips For Picking The Perfect First Dance Song On Your Wedding Day
How to decide on that perfect first dance