Autumn Weddings bring jewel tones, muted colour palettes, deep berry styling and of course Halloween weddings! If you love a deeper colours and that autumnal chill with pops of sun then this is the season for you to get married in. Cosying up by fires with toasted marshmallows and snuggling in blankets are perfect ways to end the night of partying, and the autumn landscape brings the most amazing colours with it! We take you through our favourite Autumn Wedding Inspiration of 2020…
Eclectic Pop
An eclectic mix of autumn vibes and colour pop styling for this shoot in Northamptonshire, showing just how versatile and eclectic the vibe on your big day can be, this beautiful laid back luxe shoot is full of ideas and beautiful autumn wedding inspiration, and of course some pumpkins along the way too!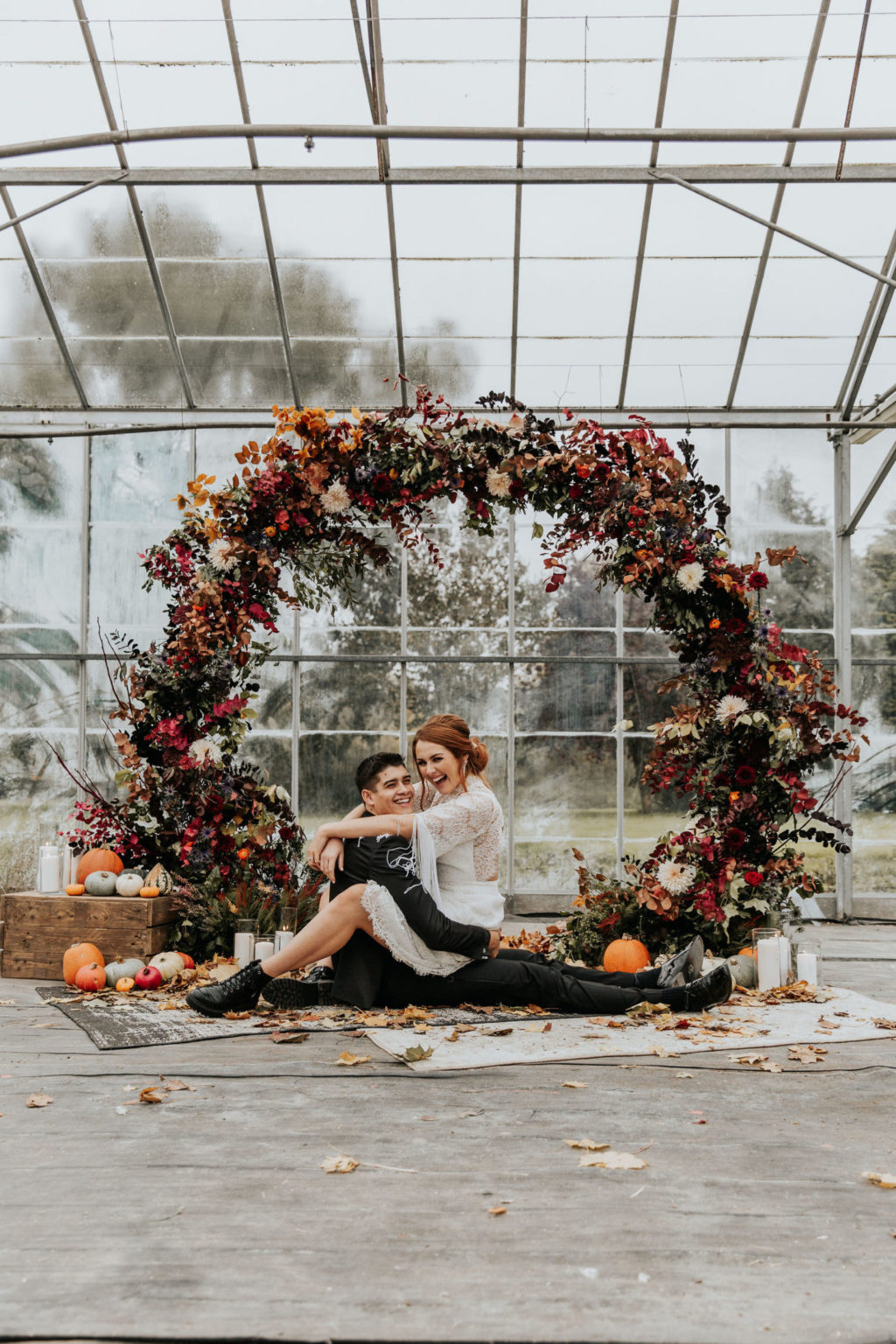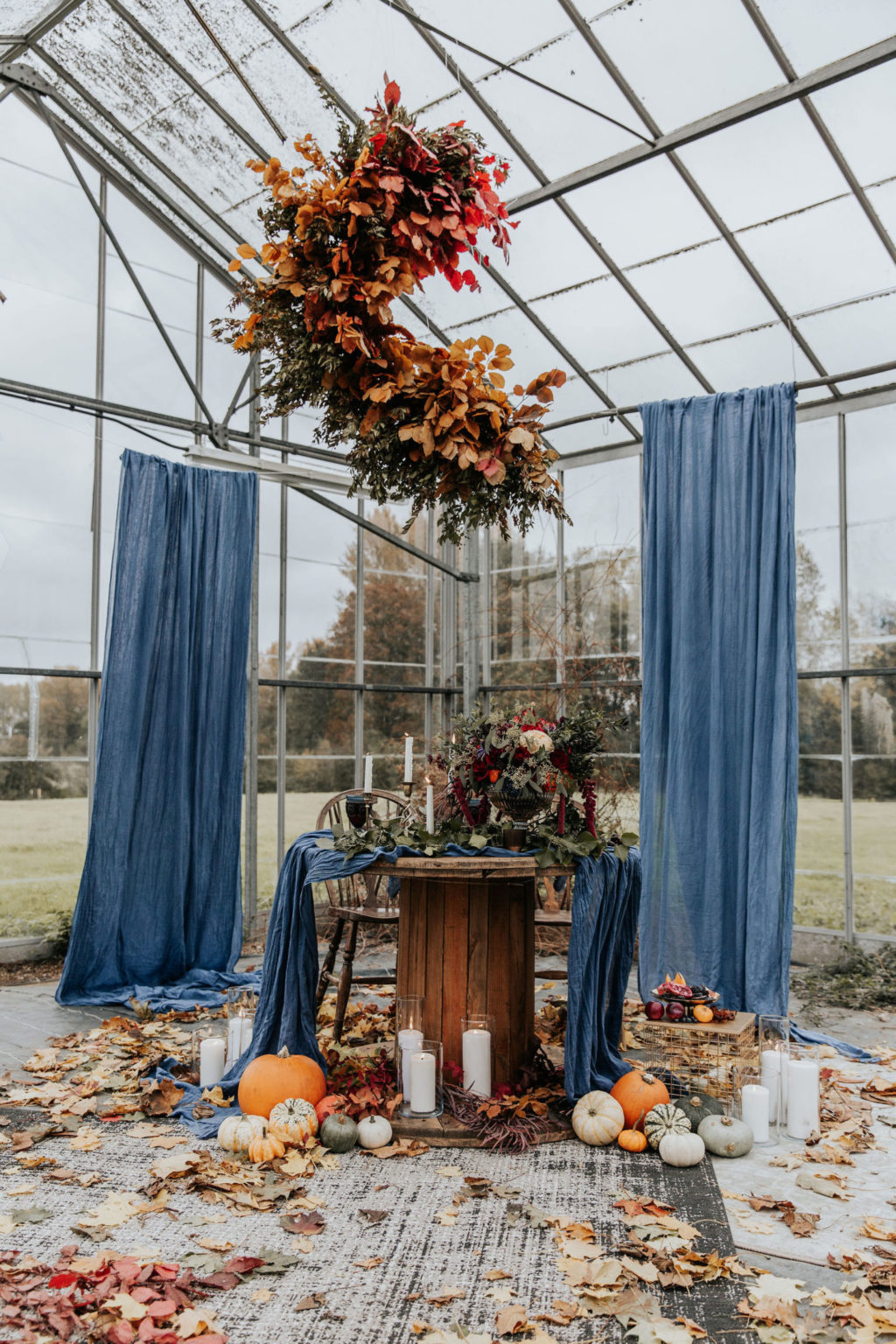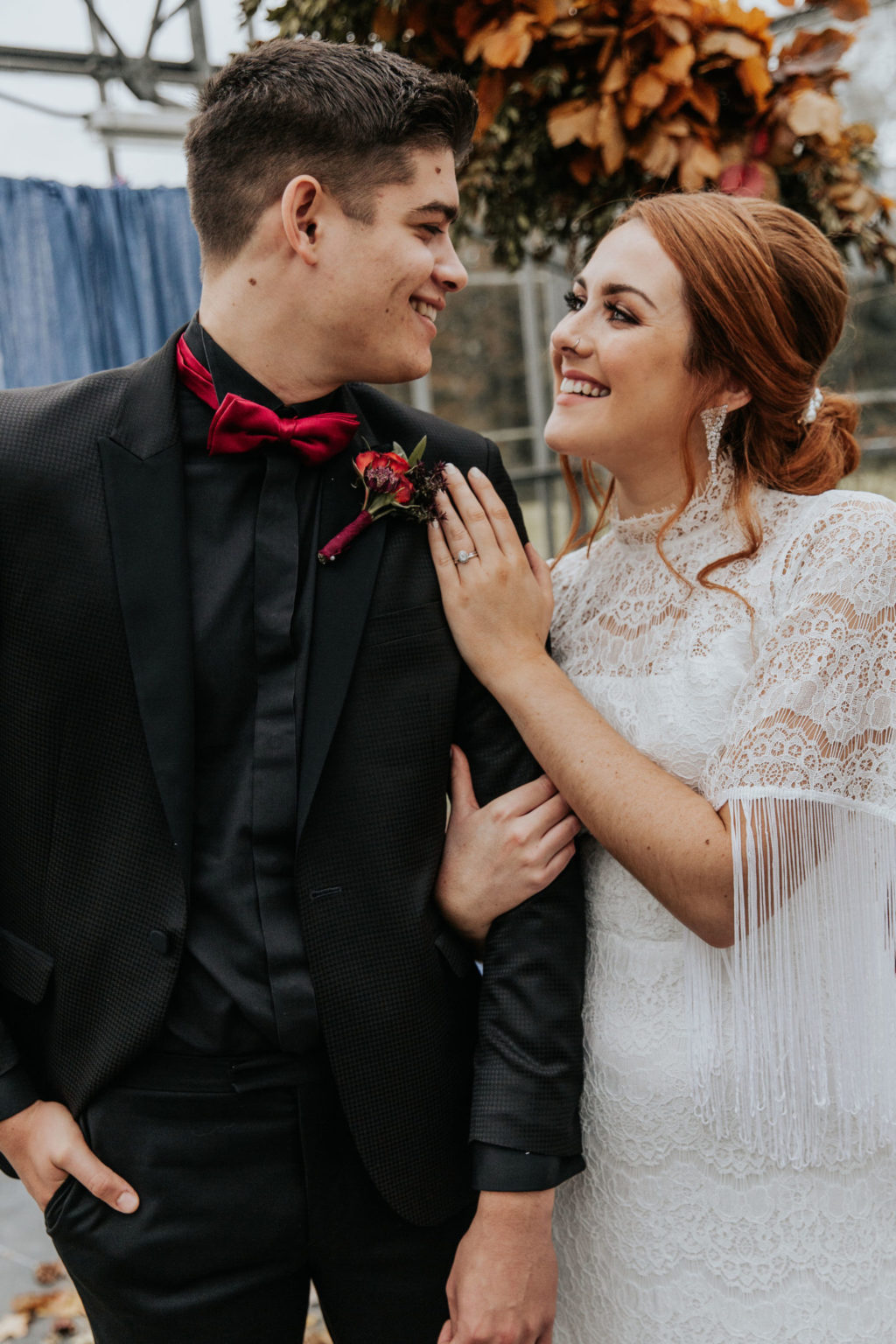 Photographers – Kristen Kate Photography / Amy Cutliffe Photography
READ THE FULL BLOG HERE – Eclectic Wedding Inspiration With Colour Pop Styling At Hinwick Hall Northamptonshire
Frankenstein Bride
Derived from the Bride of Frankenstein with some alternative sustainable wedding inspiration added; this shoot portrays perfectly how to take an abstract idea and turn it into something beautiful, chic and alternative! With sustainable elements and a dark and dreamy style it had to feature on our favourite weddings of the year!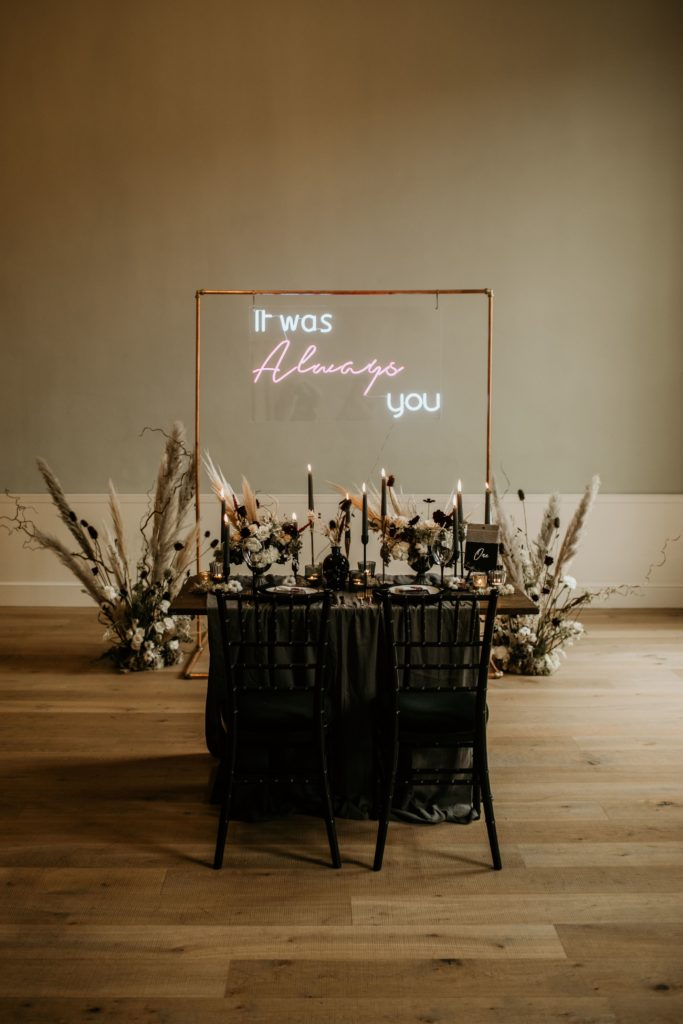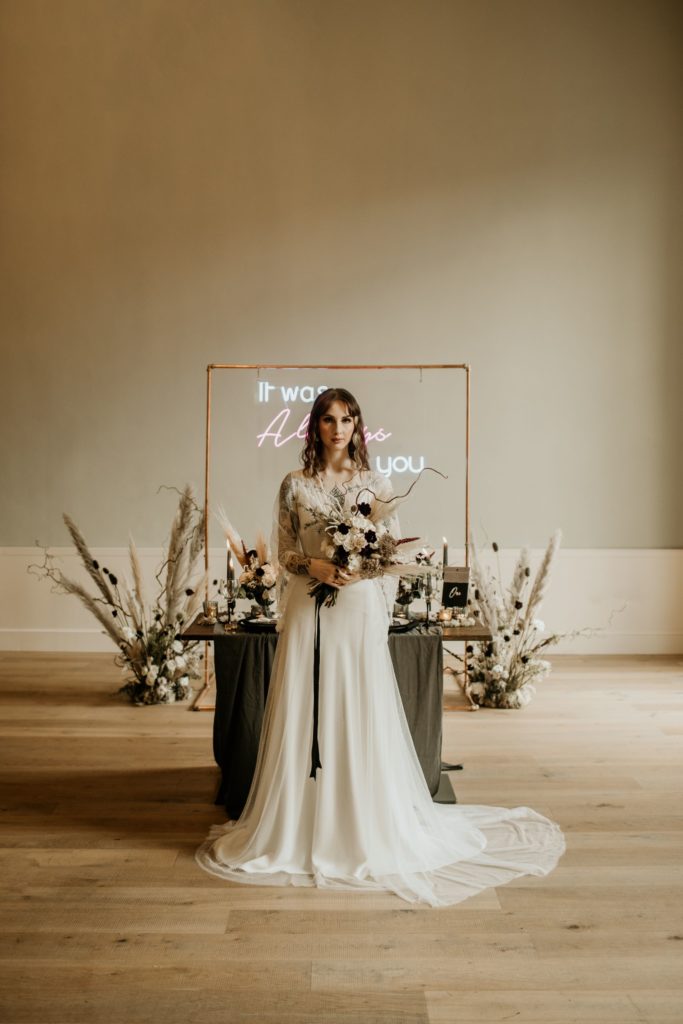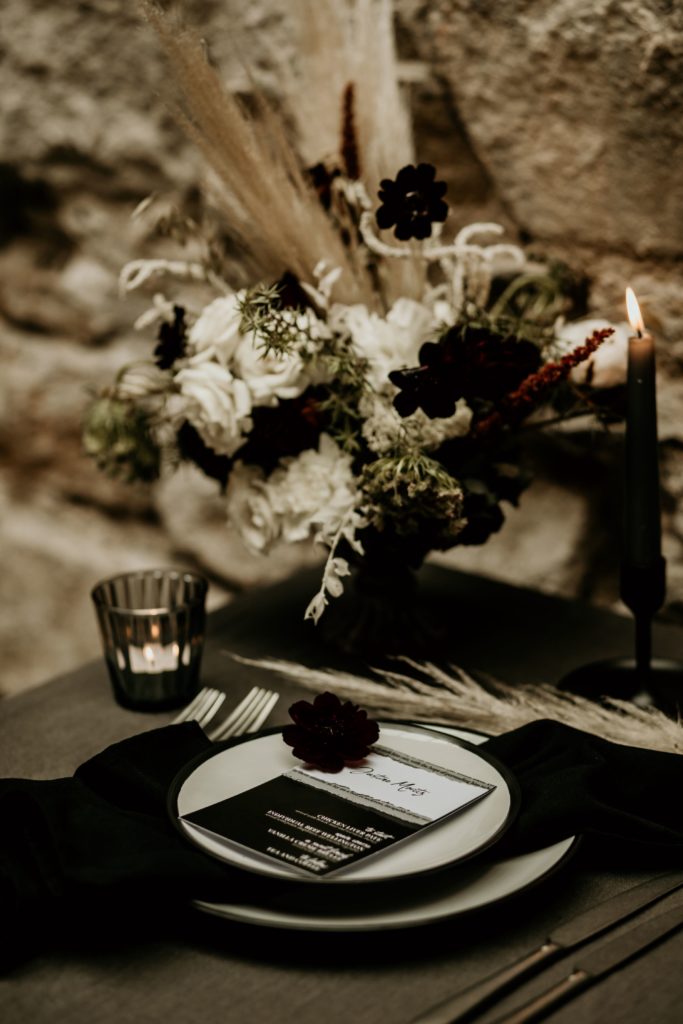 Photographer – Chloe Mary Photo
READ THE FULL BLOG HERE – Bride of Frankenstein Alternative Sustainable Wedding Inspiration With Caped Dresses
Ethical Love
Natural inspiration was the drive behind this creative ethical wedding look. It includes the best home-grown seasonal flowers, that were used to create beautiful Autumn wedding inspiration and modern luxe vibes against the textural backdrop of the venue, and I think we can all agree, it's dreamy!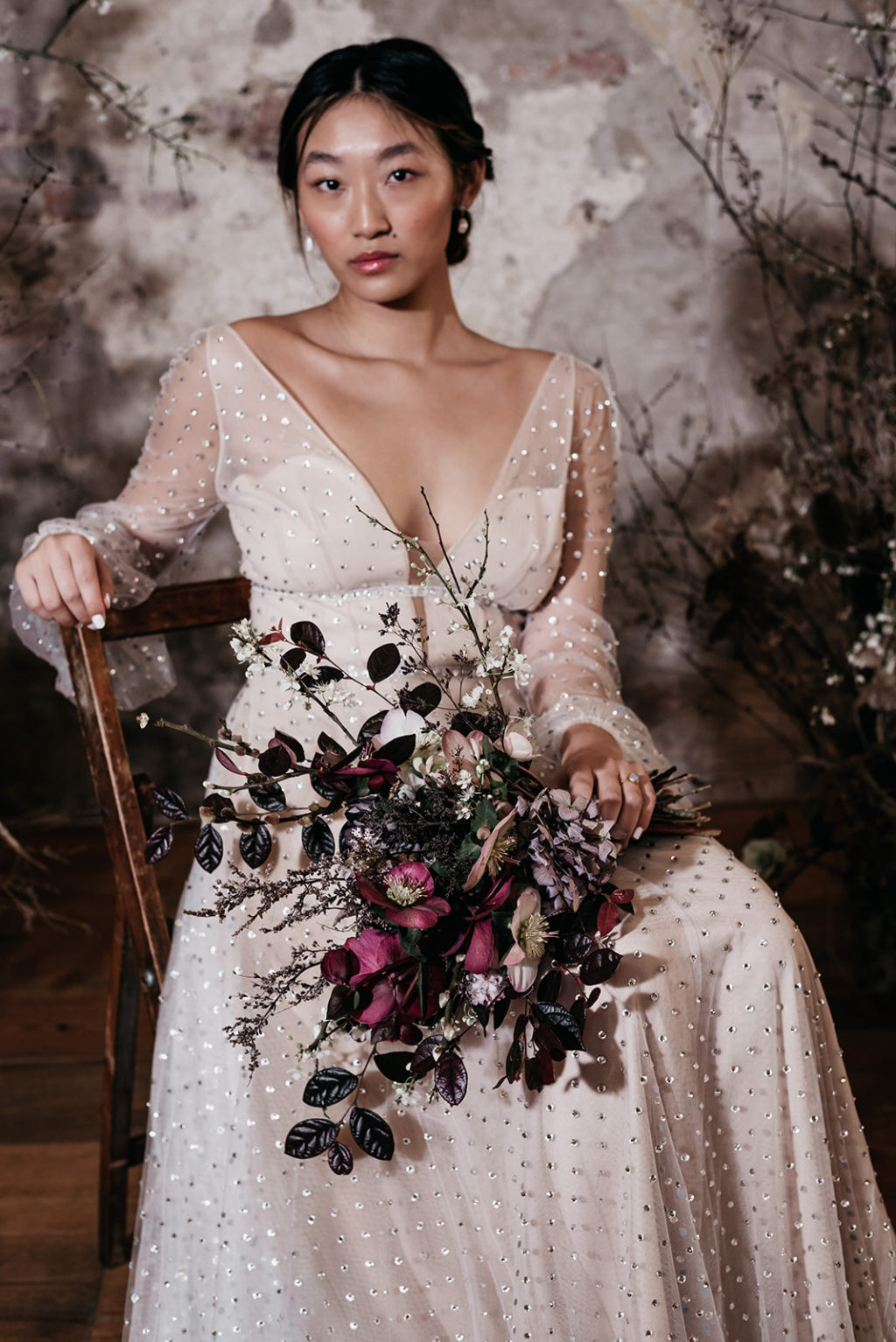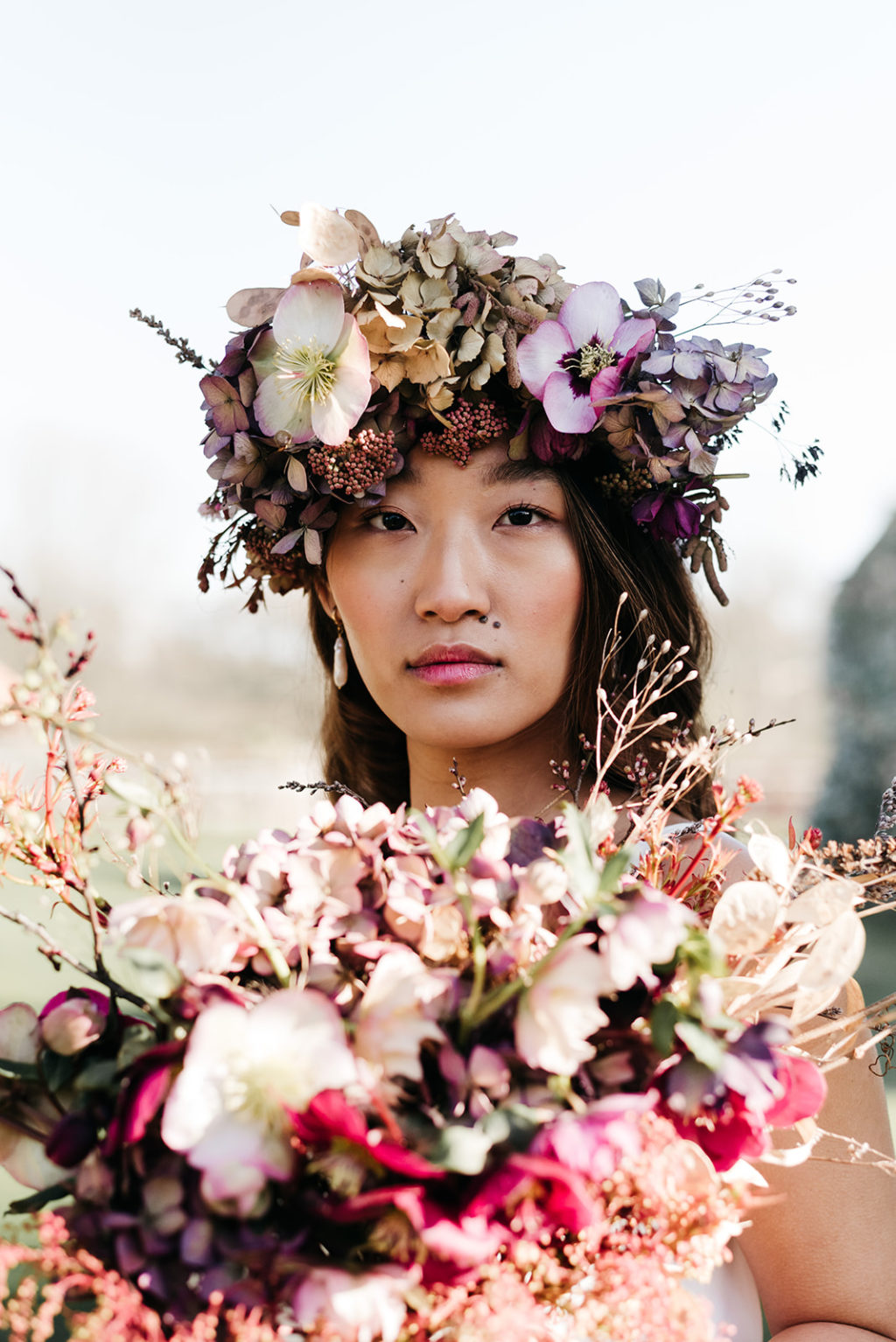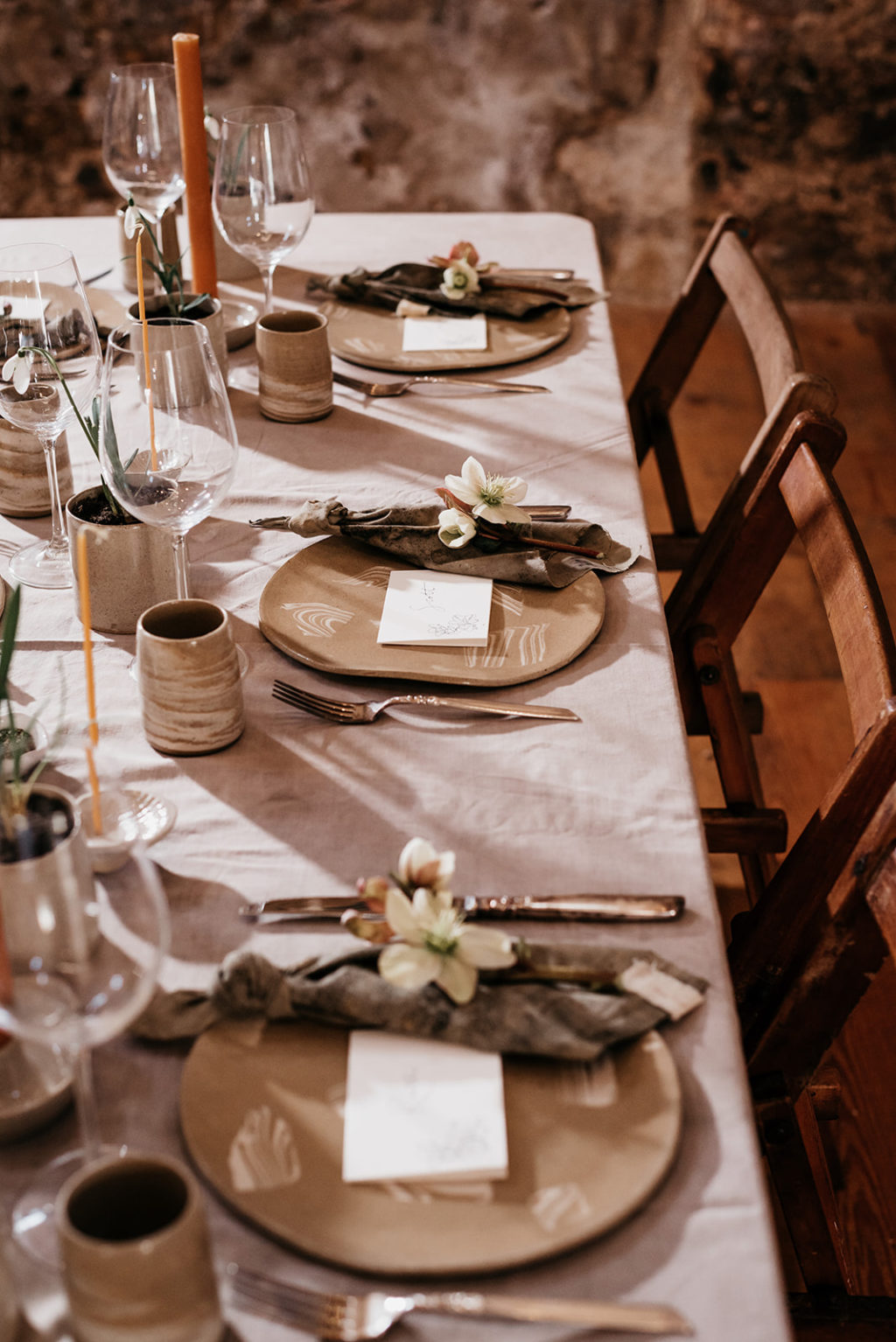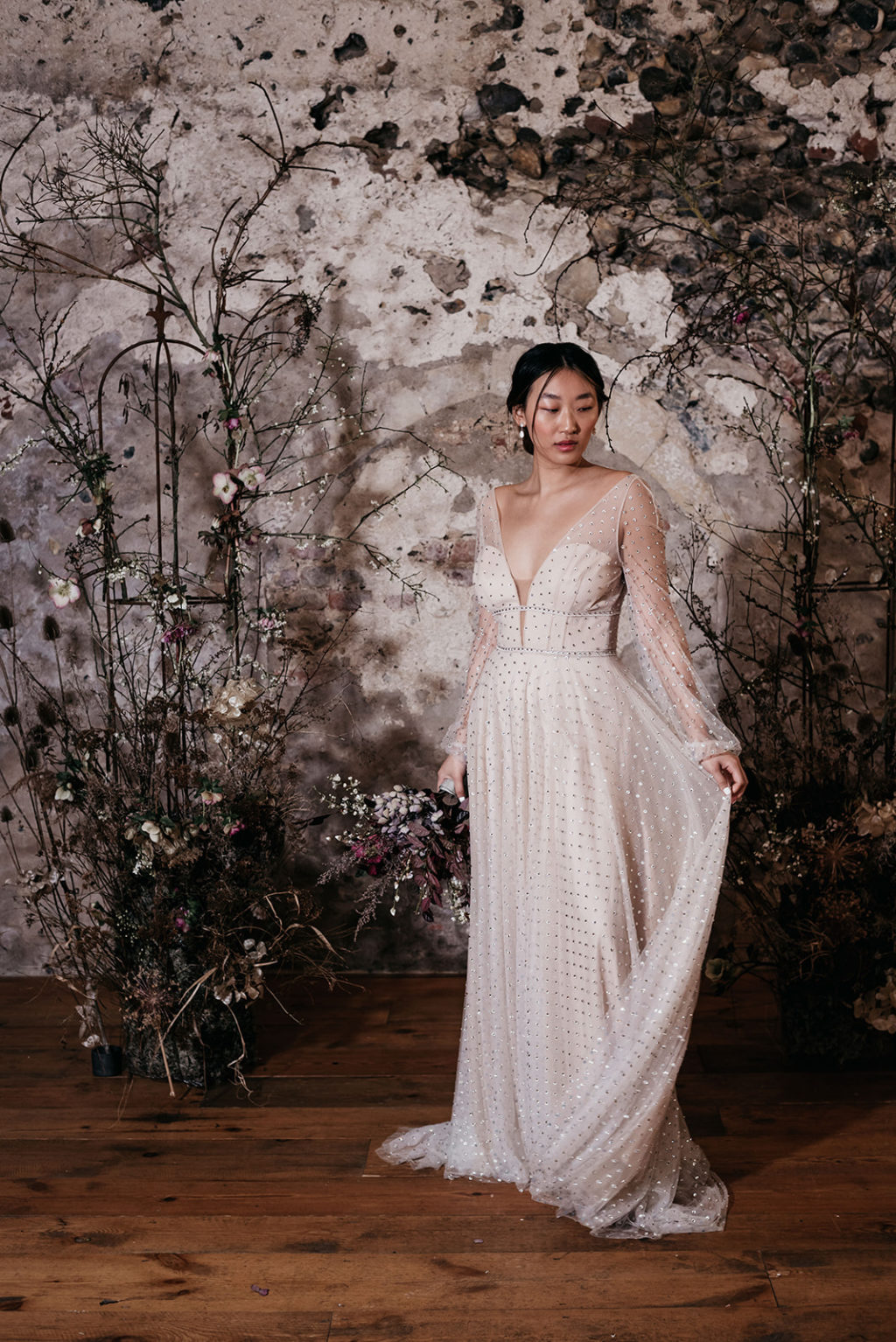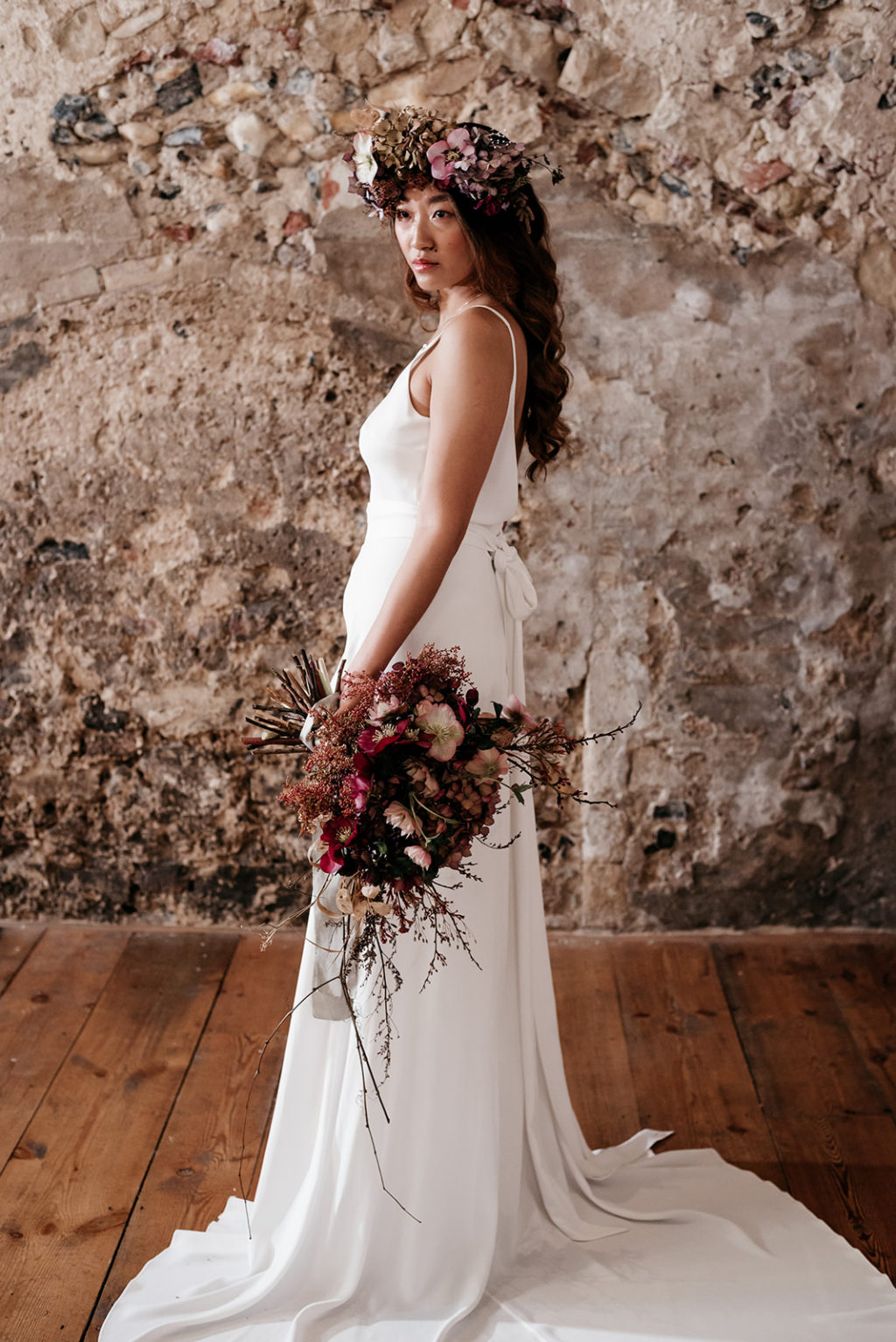 Photographer – Salsabil Morrison Photography
READ THE FULL BLOG HERE – Nature Inspired Ethical Wedding Inspiration at Langley Abbey, Norwich
Glitter Bomb
The beautiful eclectic styling and fabulous scenery of this festival picnic wedding is 'extra' at its finest… and we LOVED it! It was an absolute must for our favourite weddings of the year! Showing that mixing styles and themes can be the perfect way to make your wedding day more you! It's rustic boho chic vibes are electric, from coloured veils and kimonos to polished checked suits with bowties for a more polished look.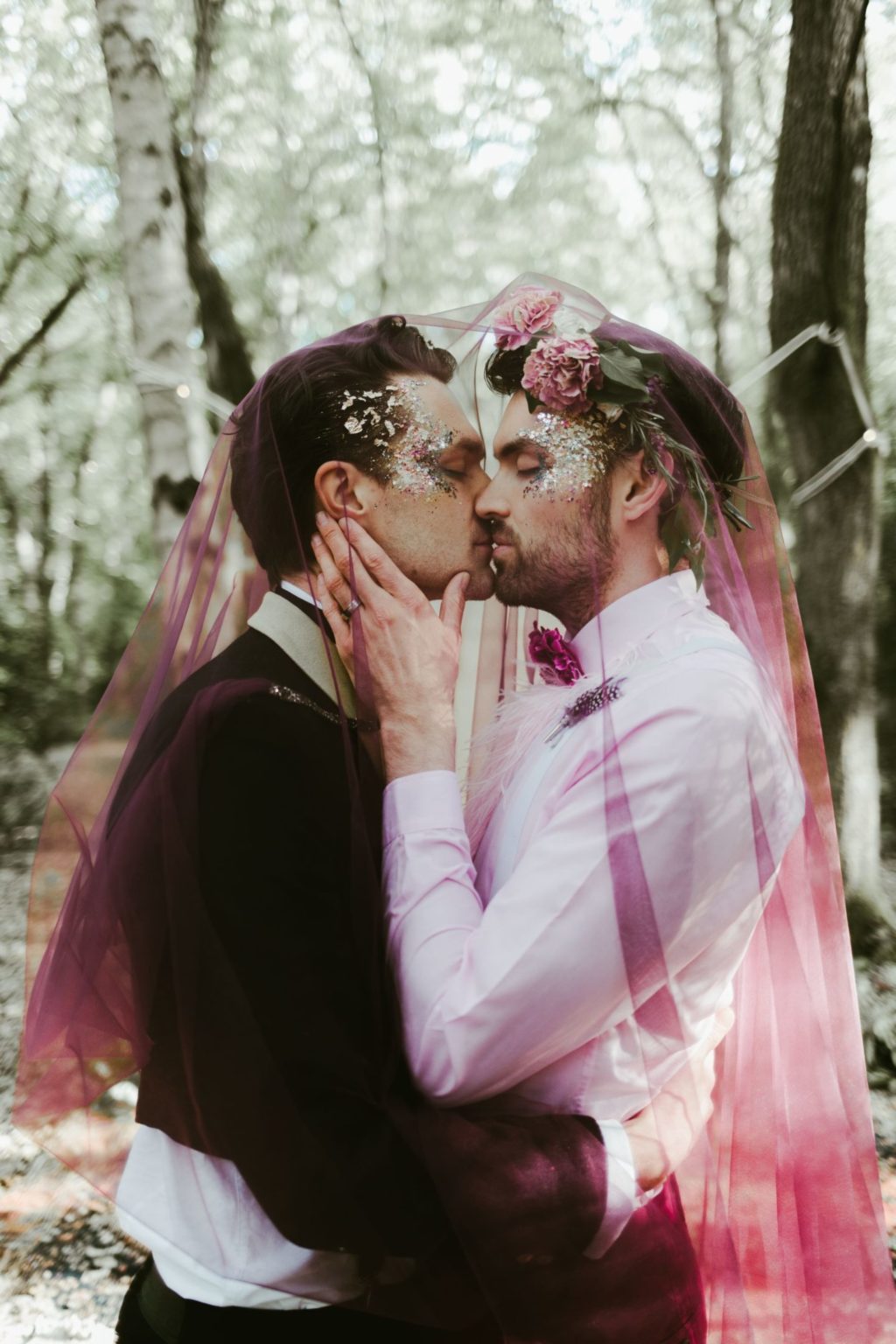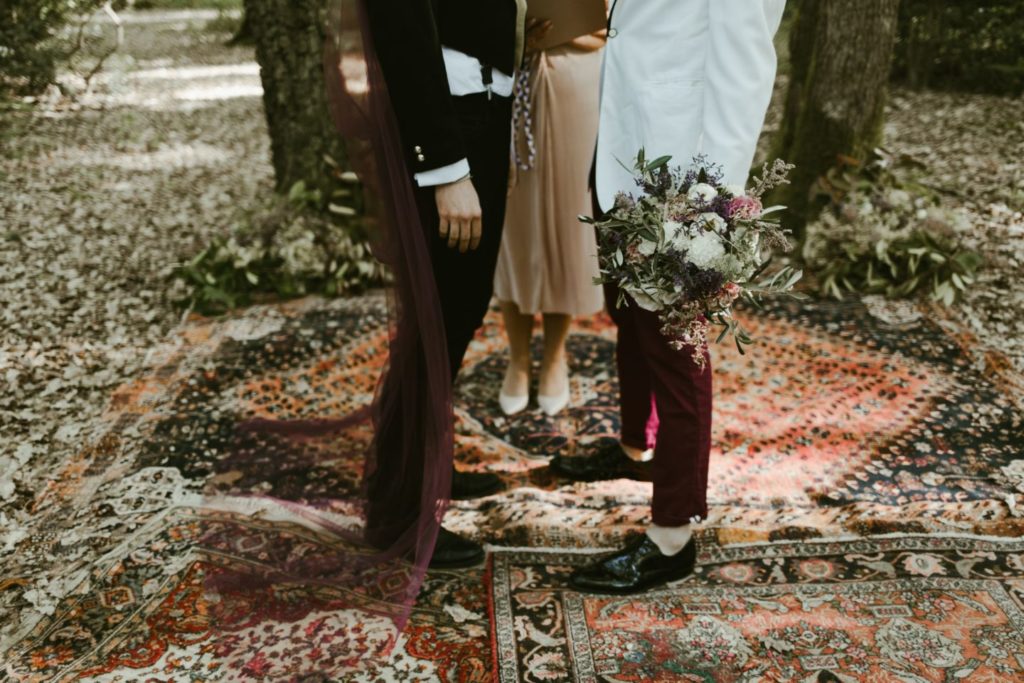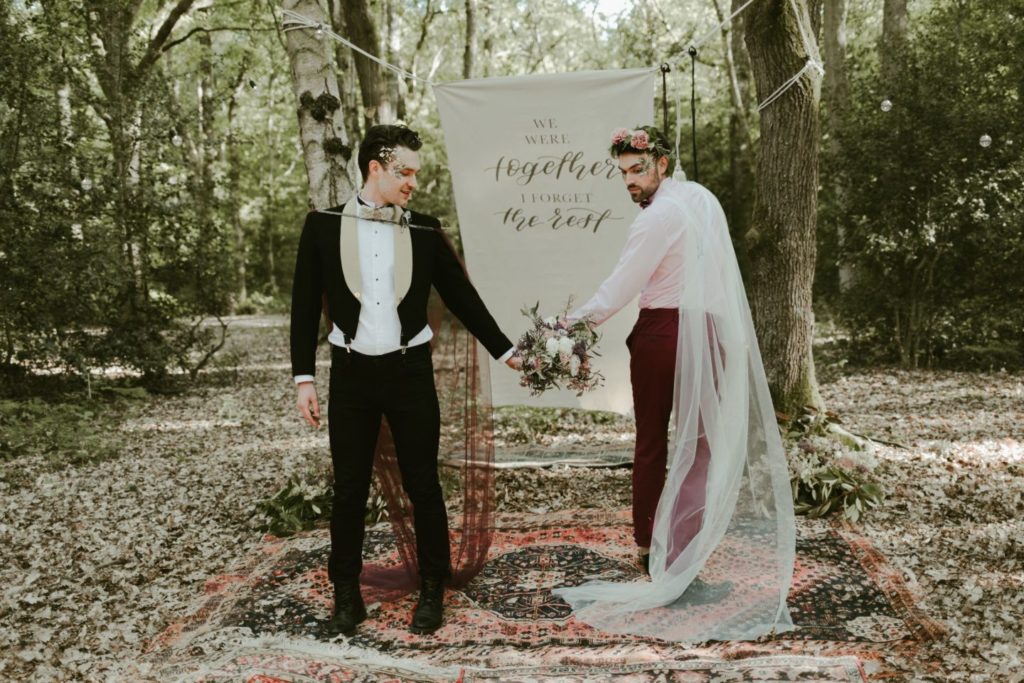 Photographer – Jasmine Andrews
READ THE FULL BLOG HERE – Boho Chic Festival Picnic Wedding With Eclectic Styling, Glitter and Groom Veils
Country Vibes
A pop of colour and some relaxed country vibes are perfect for an autumn wedding. With unconventional colours and an eclectic style somewhere between glam vibes and country cool… we loved it! It's definitely inspiration for all those alternative, laid back couples wanting fun vibes on their big day.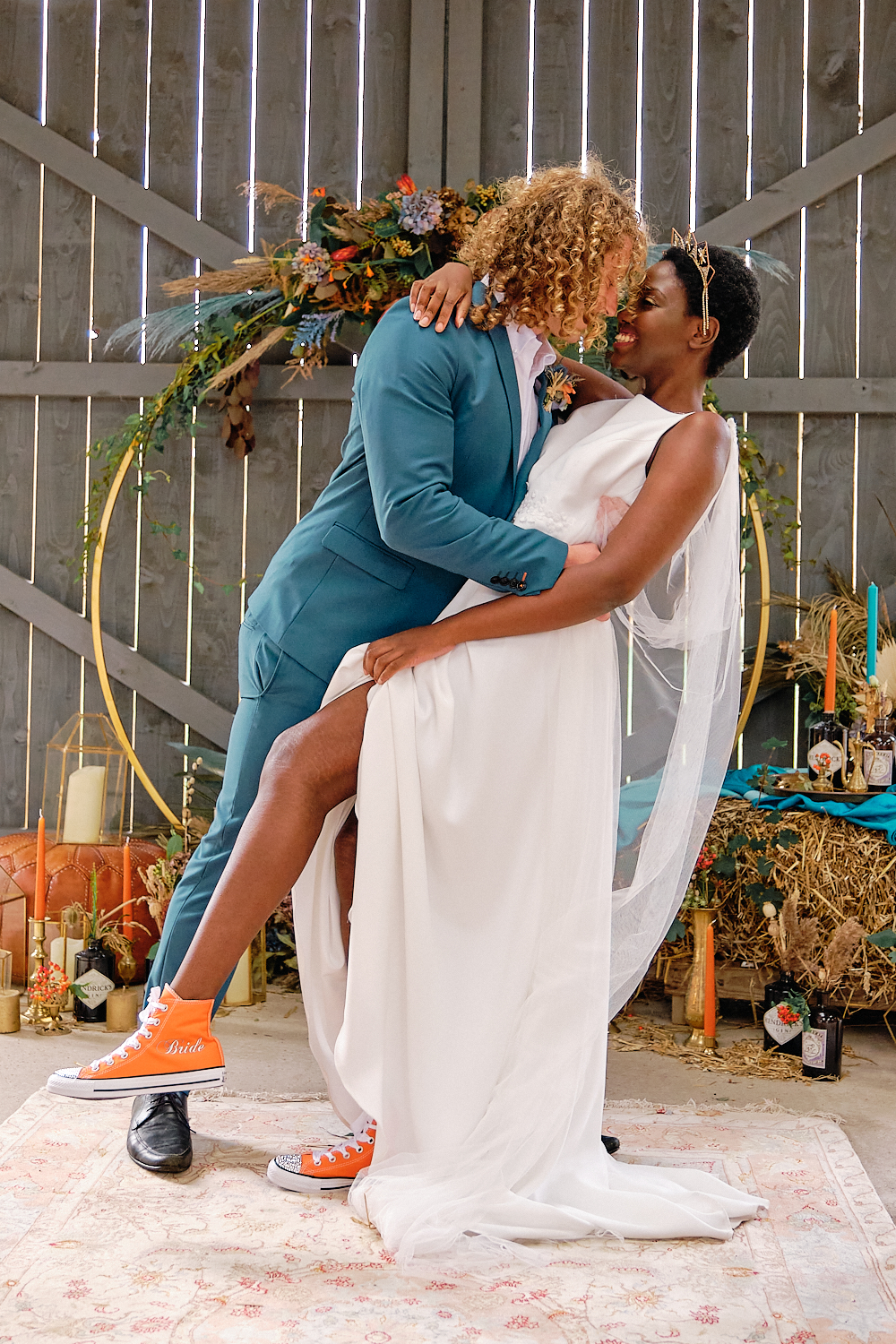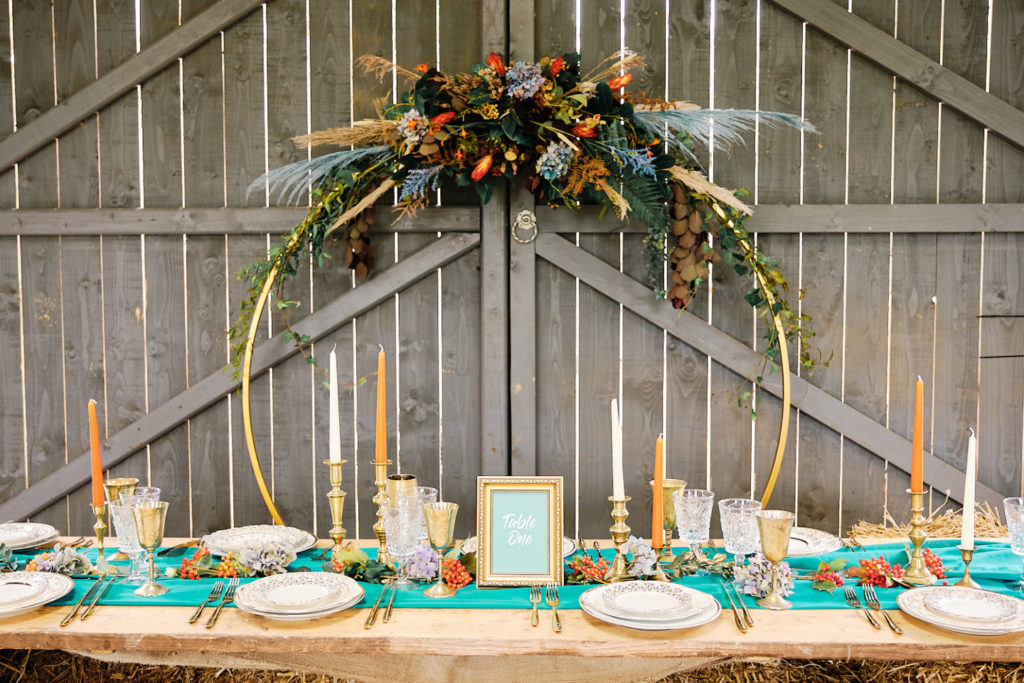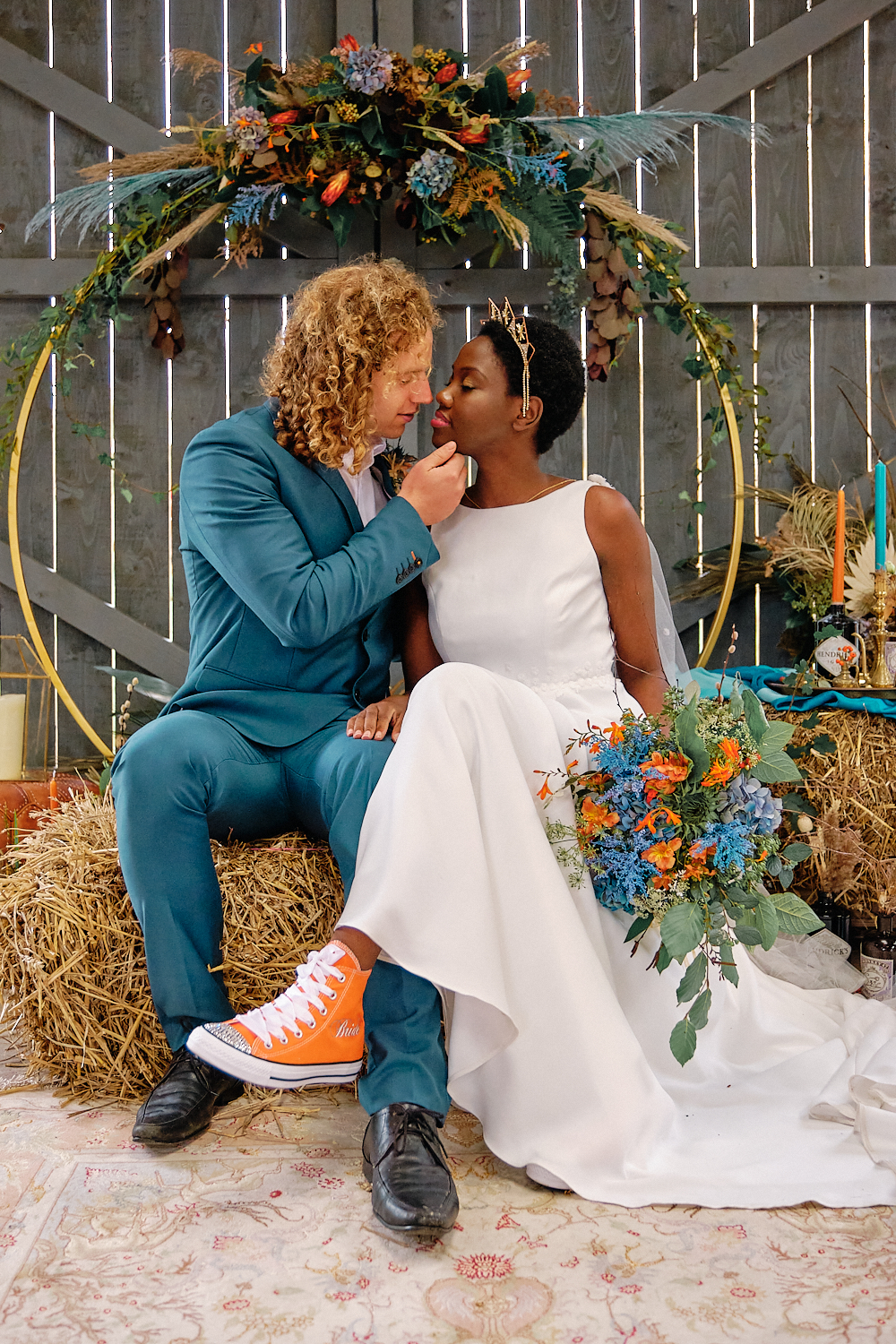 Photographer – Molly Hanlon
READ THE FULL BLOG HERE – Bright and Bold Wedding With Country Vibes at The Barn at Drovers, Wales
IF YOU LOVED THIS AUTUMN WEDDING INSPIRATION PIN IT TO YOUR INSPO BOARD