Bridesmaid proposals add to the fun in the lead up to your wedding day. Whether you're having one, three, or ten, you need your besties by your side when you tie the knot. Not only will they be your emotional support, but you can also give them jobs and delegate tasks when planning and on the day itself… win-win! So how should you ask them? It's an honour for most people to be chosen as a bridesmaid or bridesman, so sometimes all you need is to, well, ask! However, if you want to make it extra special and get creative we have some ideas for you. Today is International Friendship Day, so what better time to talk about it! Here are our 7 ways to ask your friend to be a bridesmaid or bridesman…
(This post contains affiliate links)

Jewellery
Jewellery is a beautiful gift to give to ask your bridesmaids to join you in your bridal party for your wedding day. It can also double up as their jewellery for your wedding day too! This classic knot bangle comes in silver, rose gold and yellow gold too, so you can mix and match if you have more than one bridesmaid.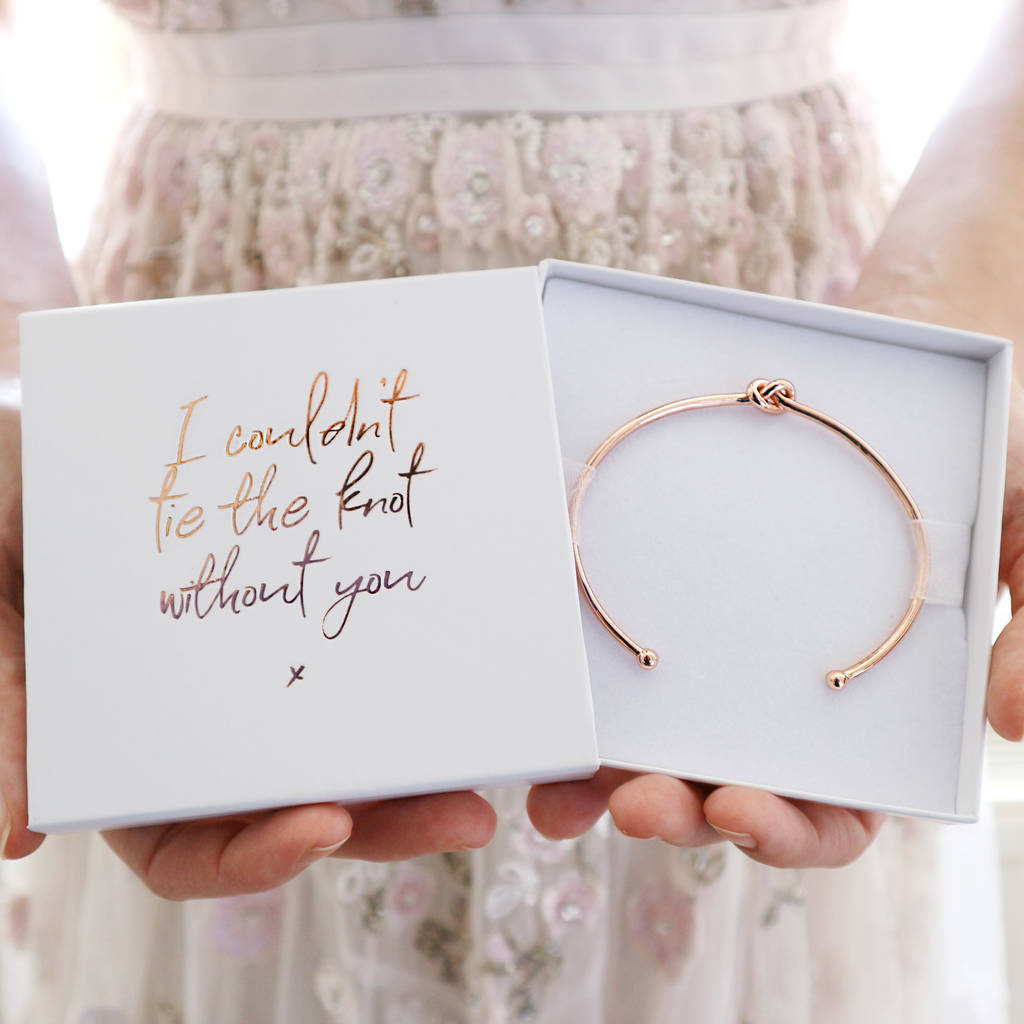 Confectionery Box
If your bridesmaid or bridesmen have a sweet tooth… let's face it, most of us do, then these beautiful cookies are a chic way to ask your gal pals to be your bridesmaids. They're super chic and super pretty and they come in a range of colours too!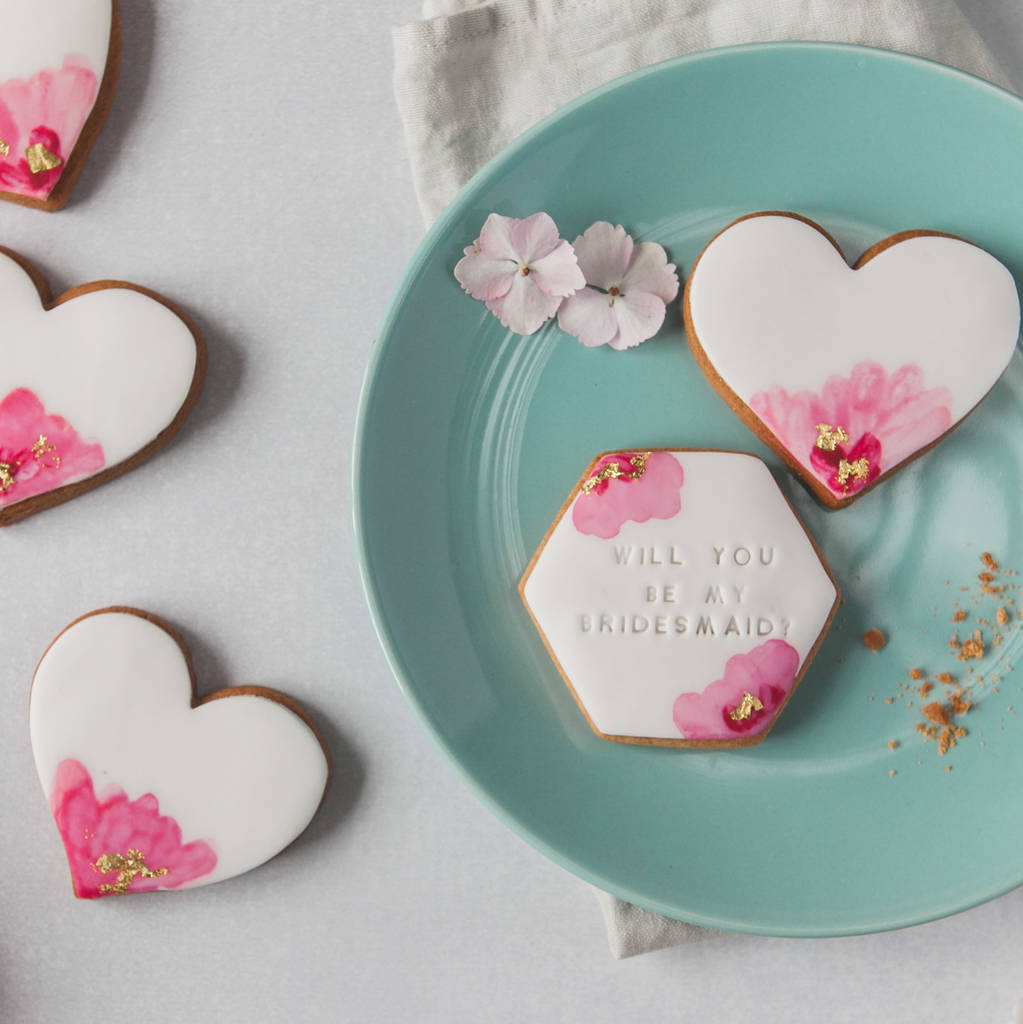 Message In A Bottle
A fun and unique way to ask! Create your own personalised message in this cute little bottle and it comes in a beautiful box too. Whether you're giving it in person or sending it through the post they're sure to love it!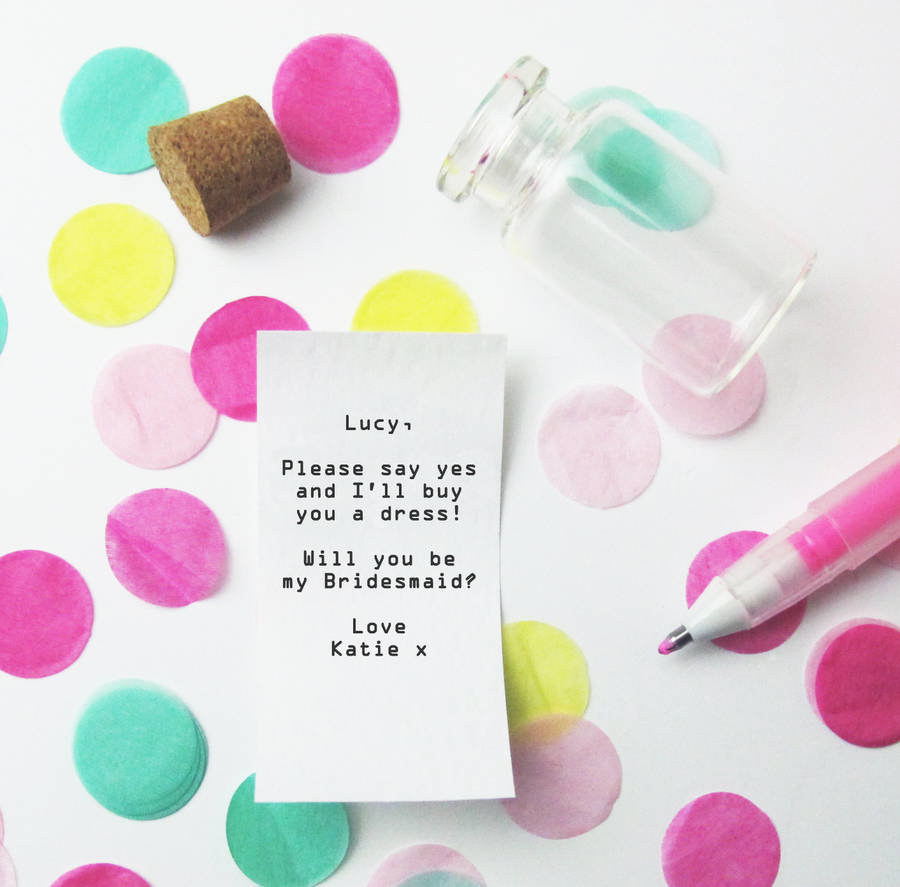 Say It With A Card
This is not just any card, and we love this idea! A little bit more special and fun than sending a normal card, and you can write a personalised message or poem inside for each of your bridesmaids or bridesman!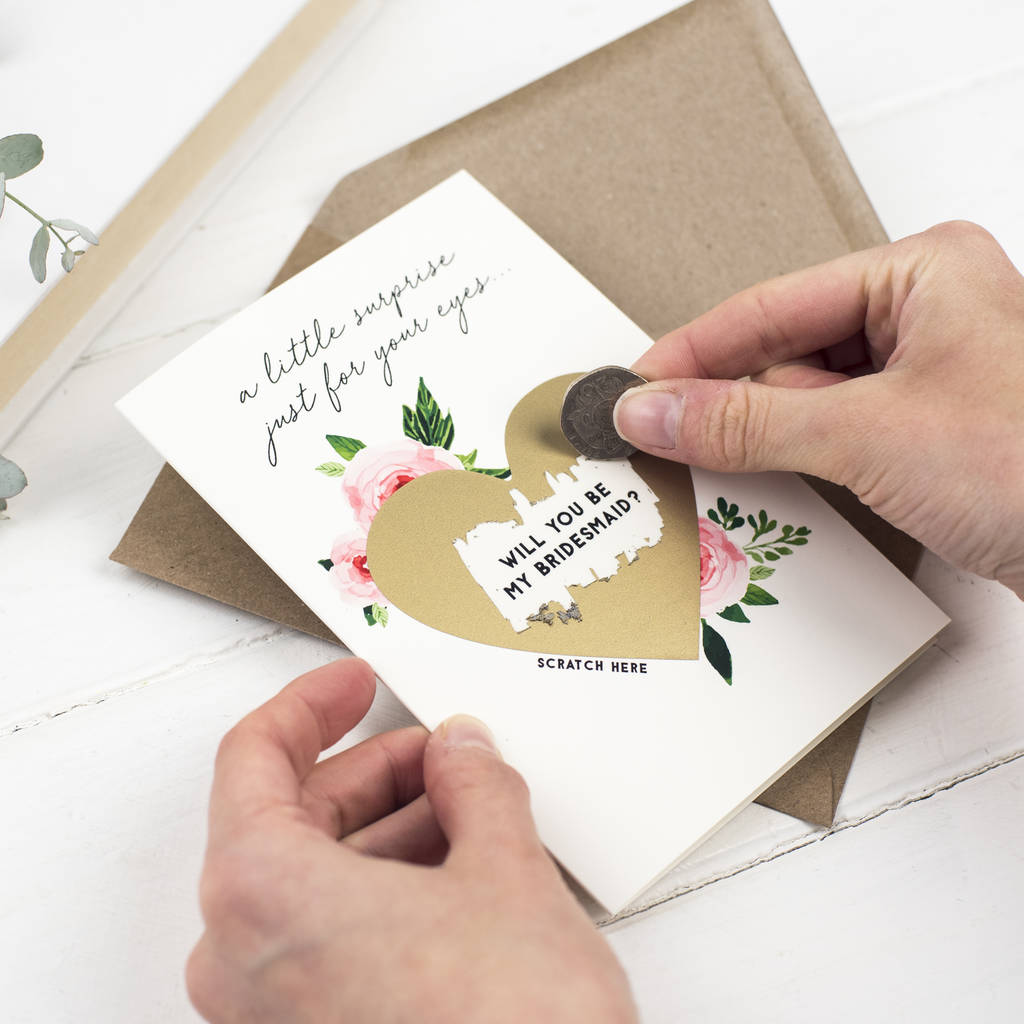 Pamper Box
Everyone loves a bit of TLC and if you're looking for a personalised gift for your girlfriends or boyfriends then a bridesmaid box is perfect. We love this vegan pamper box which is full of treats, you could add some personalised items to this including pictures and/or their favourite sweets or chocolate, or you could create your own bridesmaid box from scratch with all their favourite things.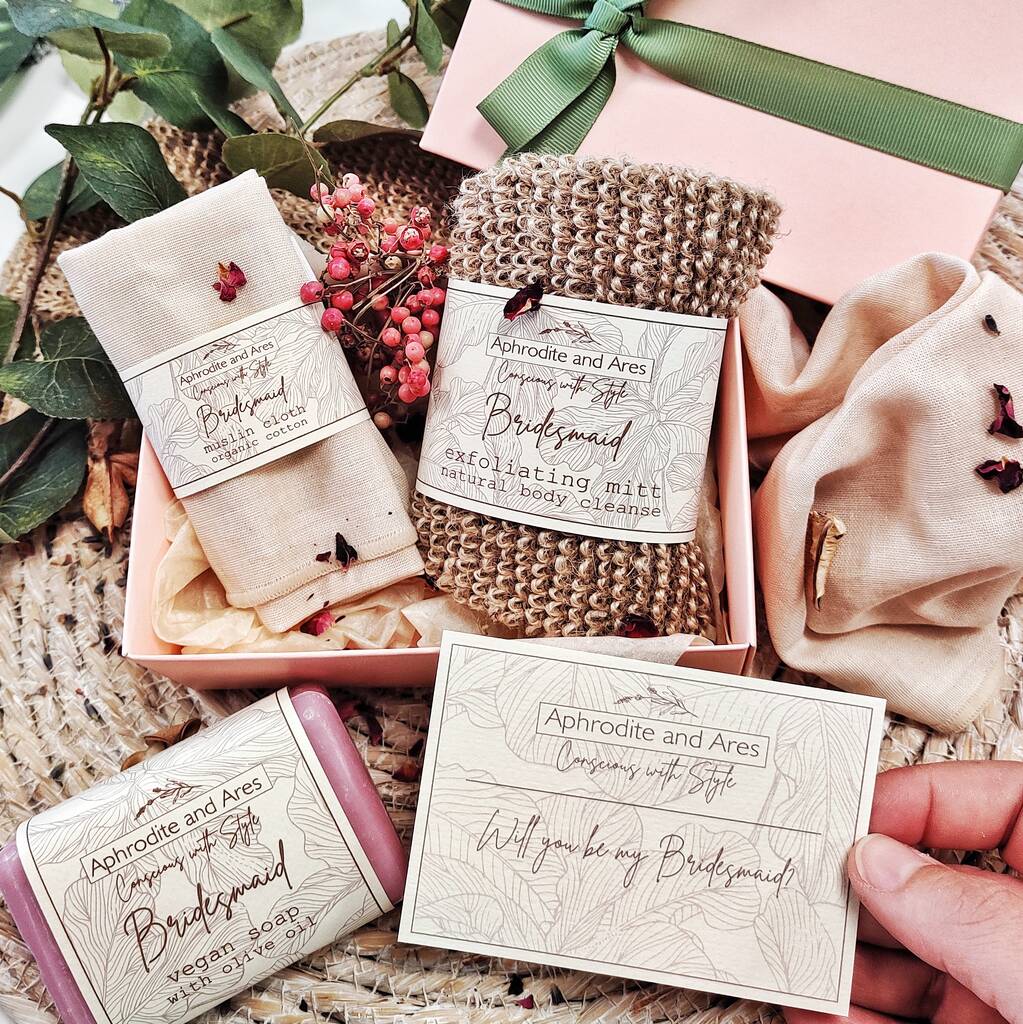 Fortune Cookies
Tell their future, you have the power to do so with these quirky fortune cookies! You could add to the suspense and put some random comments in there too, and get them to open them in a certain order, or make them that little bit more special and decorate them with chocolate and sprinkles in the colour of your wedding day theme!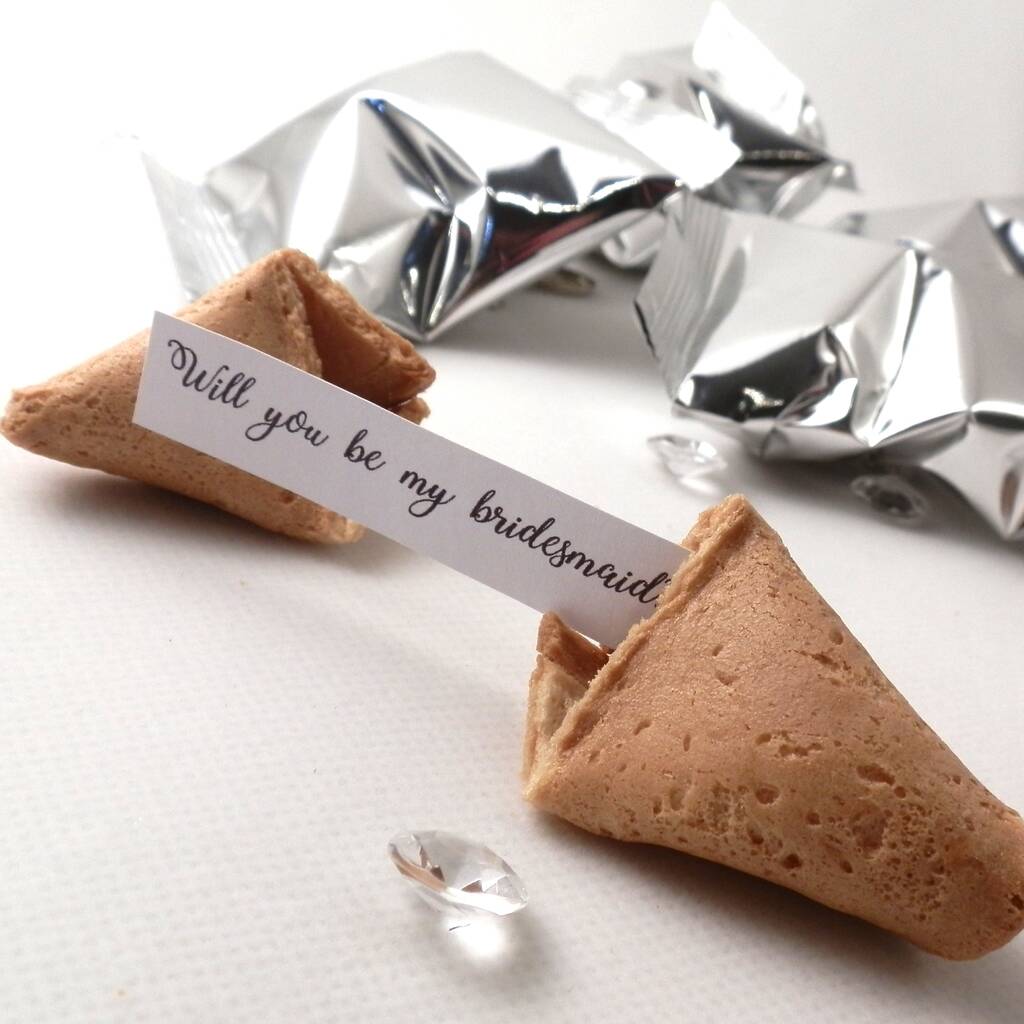 Piece It Together
This is great to send through the post if you have bridesmaids far and wide. Keep them in suspense and make them work for it with this quirky jigsaw puzzle. You can also add your name of choice on the little drawstring bag too!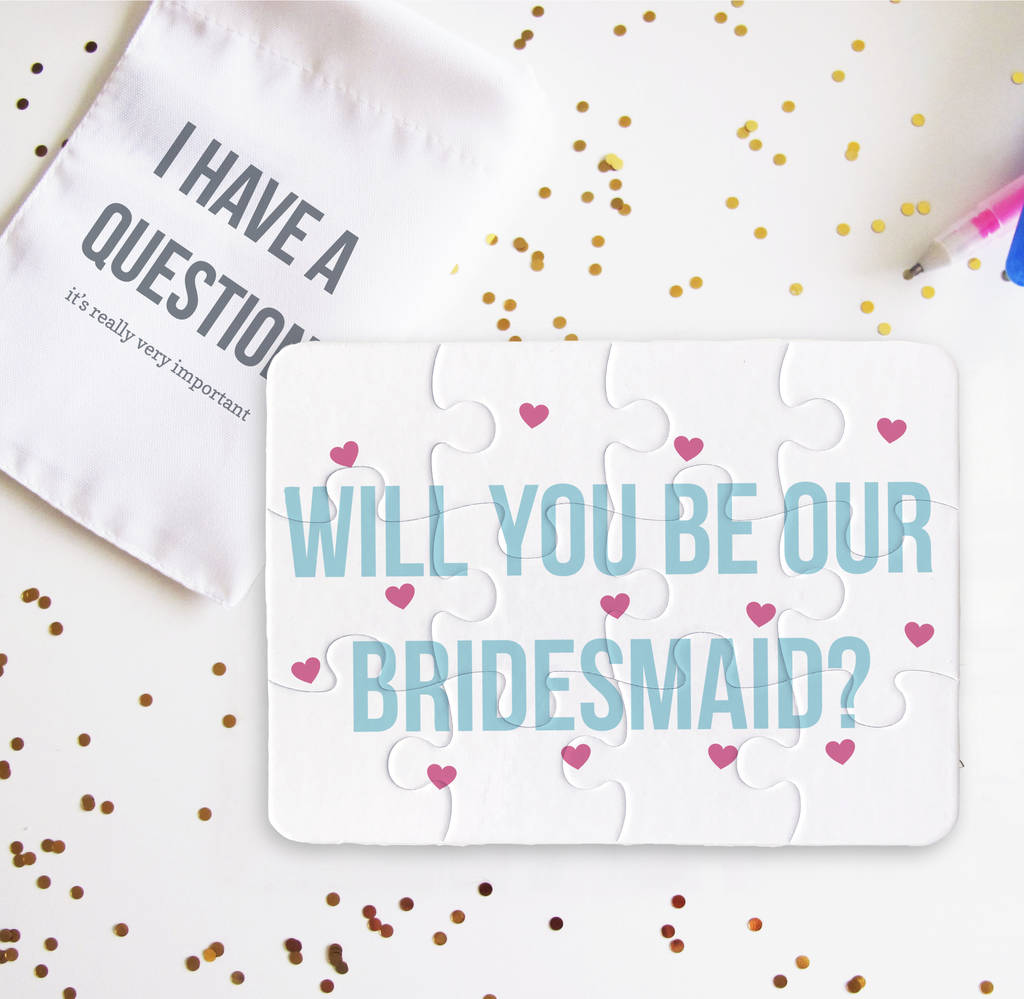 IF YOU LOVED THESE BRIDESMAID PROPOSALS PIN THEM TO YOUR PINTEREST WEDDING BOARD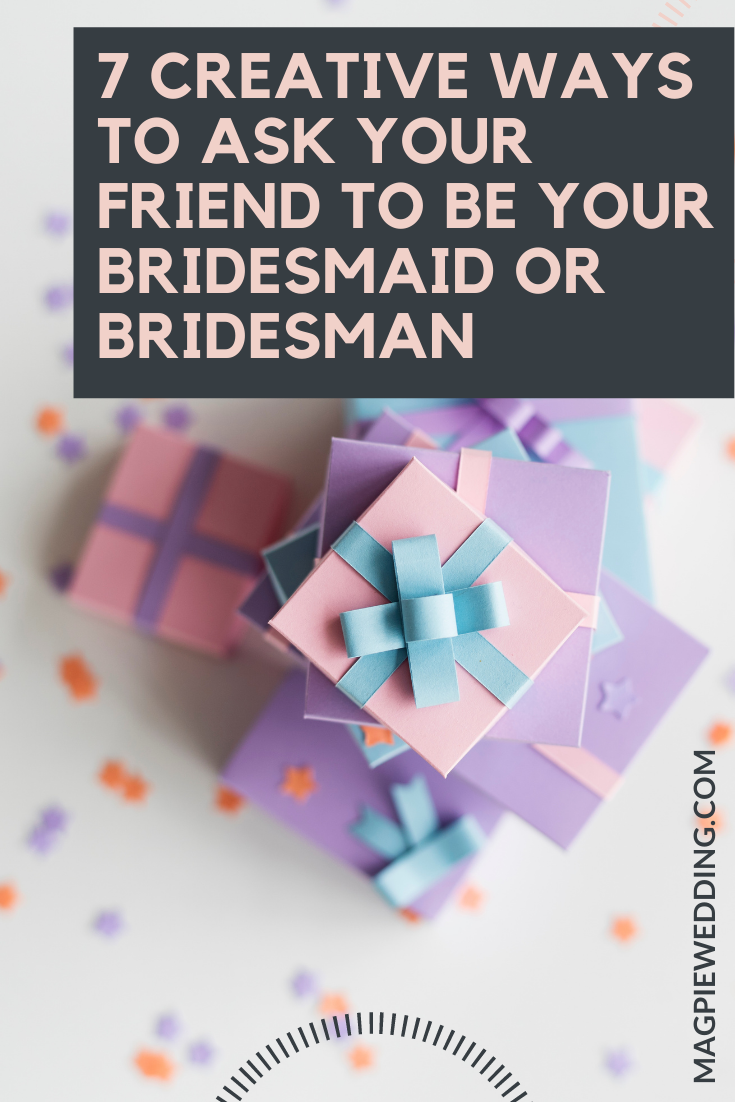 Loved these bridesmaid proposals? You may also like;
Advice For Brides: What To Consider If You Have A Pregnant Bridesmaid
Bridesmaid Gifts – Our Top Ten Picks For Your Wedding Day
5 Alternative Wedding Jewellery Ideas For You and Your Bridesmaids
(This post contains affiliate links)