Finishing touches such as hair accessories can really make the difference in the look you choose as a bride. Today we showcase La Belle Epoque and the gorgeous combs, tiaras and hairbands that designer Miriam Davies-Cole makes from vintage pieces.
NVWF: Tell us about yourselves: who you are, where you live, your background?
I'm Miriam and I run La Belle Epoque, a small one-woman business reworking antique and vintage finds to create one-off hair adornments. I'm originally from the Lake District but I'm based in Glasgow. I've always been creative and into collecting second-hand objects and clothing. After studying Fine Art I spent many years working in Community Education, then, in the run-up to my own wedding, I had a bit of "what's it all about?" moment and decided I needed to get back to my creative roots.
NVWF: Describe your business for us…
I offer bespoke design; headbands, combs, hair accessories, pins, belts and veils for brides and bridal parties. In addition I have ready-to-wear pieces available to buy via my online shop. I spend many hours searching-out broken pieces to rework: pearls off their strings, belt buckles, pieces of lace – even chandelier and light fittings. Anything which looks pretty and interesting I'll hoard with a view to reworking. I only rework antique and vintage finds – you won't find me using any modern beads, pearls or crystals in my designs. This is important to me not only from an ethical stance but also because it gives an authentic look. If I can use broken vintage pieces then why buy new?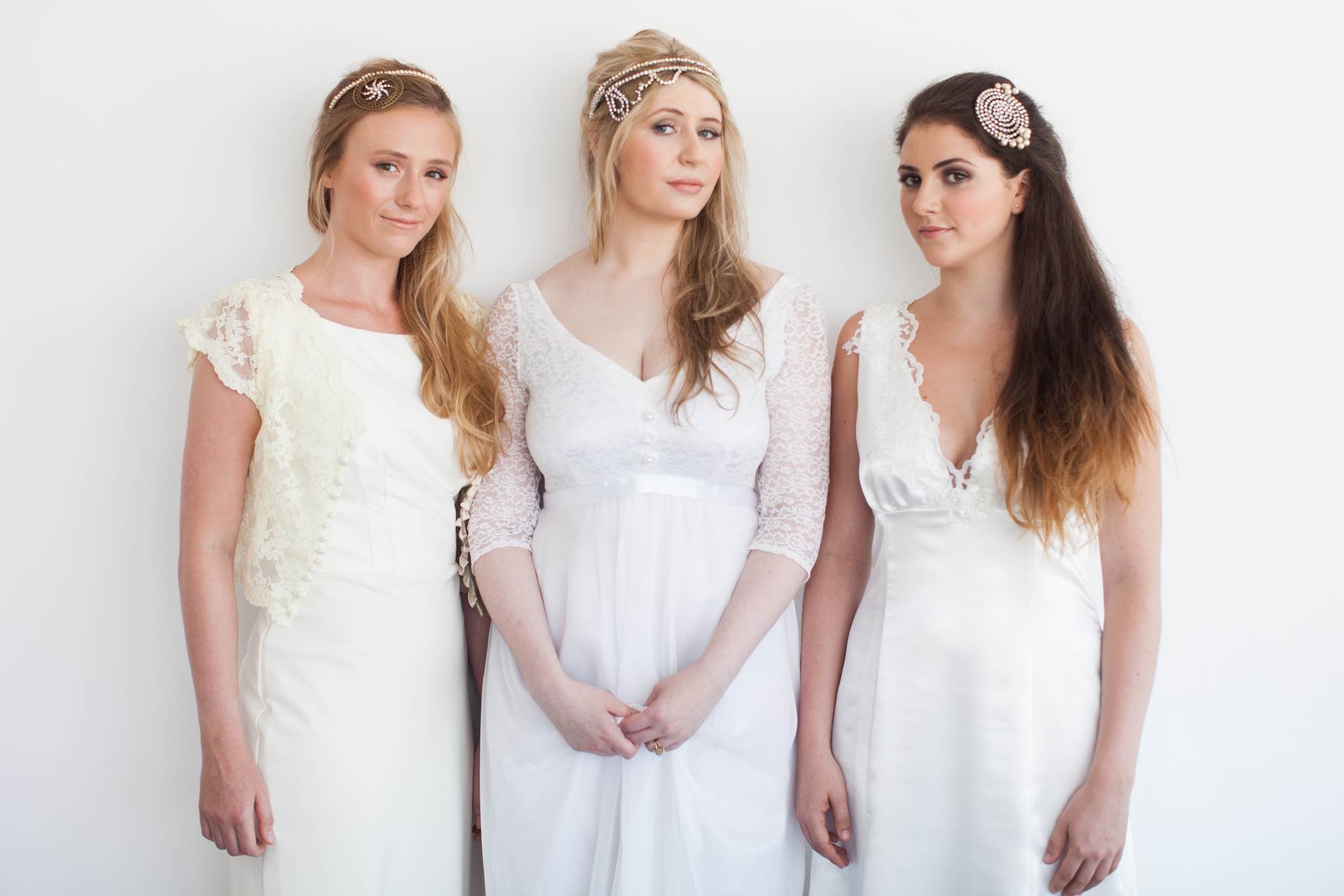 I work from home in the West End of Glasgow. My living room's over-flowing antique bureau is my main work space. One day I'd love to have a studio or boutique, but being home-based has afforded me the opportunity to pursue my dream.
NVWF: What made you start your business? Was it a dream job that you always wanted or something you fell into?
On encountering various bridal products in preparation for my own wedding I kept thinking "I can do that!". So I made all my stationery, table numbers/plans, hair accessories and sourced vintage purses for my bridesmaids and myself. I even made my own table of cakes…
What I truly loved was creating my own headpiece – re-working some Art Deco diamanté and a dress clip from my own collection. Afterwards, I found I just couldn't stop making hair accessories and my business slowly grew from there.
NVWF: Why weddings? What do you love about weddings?
I love receiving a brief for a bespoke design – maybe doing some drawings, sourcing the finds, and working with the bride. It's exciting to hear all about their wedding and exactly what they envision. Being trusted to create something which will adorn a bride on her wedding day – something set to be treasured and handed down as an heirloom – gives me great job satisfaction. Recently a bride-to-be told me she believed weddings were all about history – that's why she'd chosen me to create her hair piece….that made me feel rather special.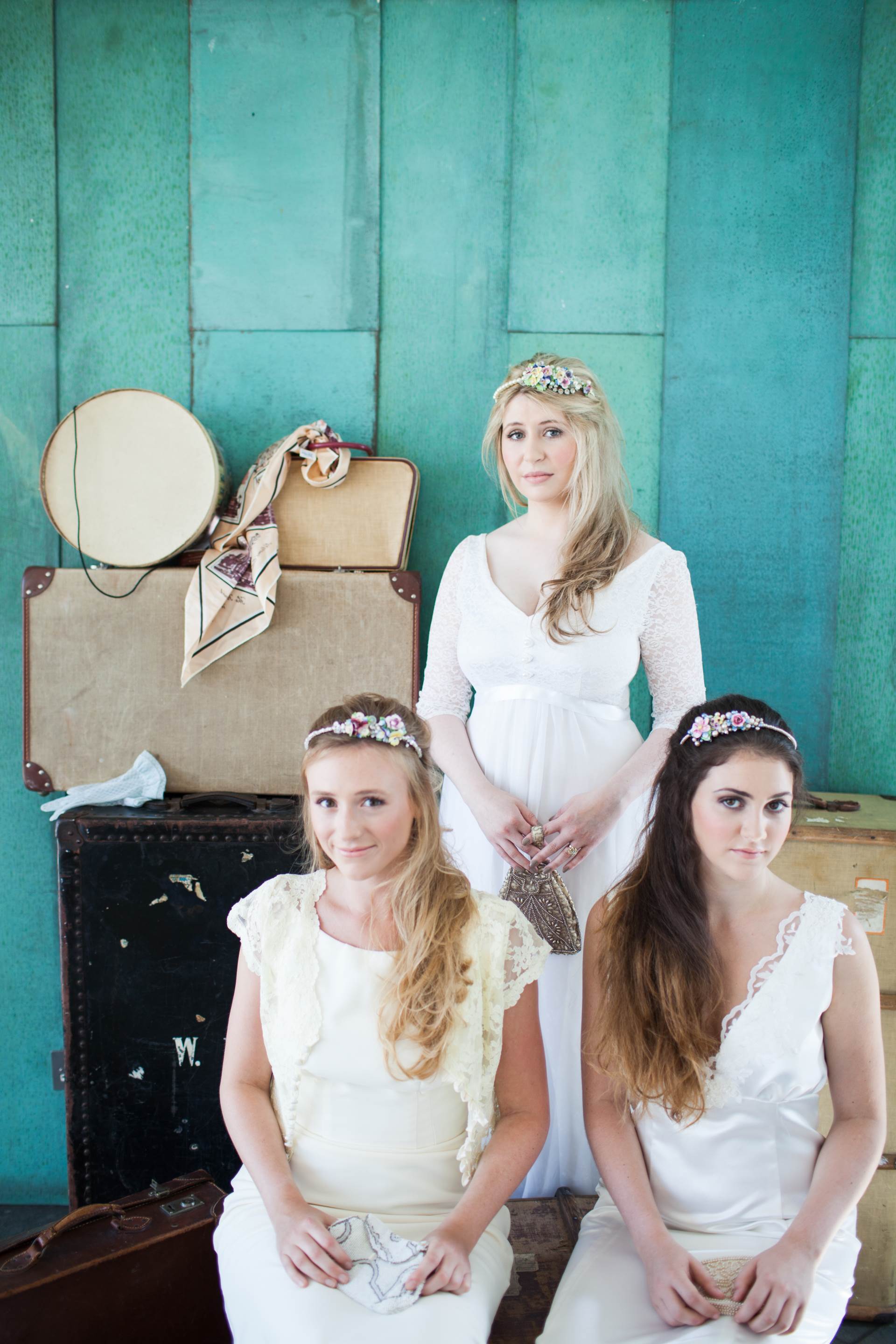 NVWF: Why vintage?
I grew up in a house all decked-out with my Mum's antique finds, so from a really young age I learned to appreciate antique and vintage objects. I collected stamps, tea cards and old tins. I then began vintage shopping, although back then it was just called second-hand shopping and my love for vintage just grew from there. I've a firm belief that if you can find the genuine article then there's simply no need to buy something new, like a mass-produced copy or vintage imitation.
NVWF: What is the best thing about running your own business?
Being able to structure my own day and work as and when I please…within reason!
NVWF: What has been your biggest achievement to date?
In February I took the giant leap of faith and left my day job – I'm now successfully working full-time.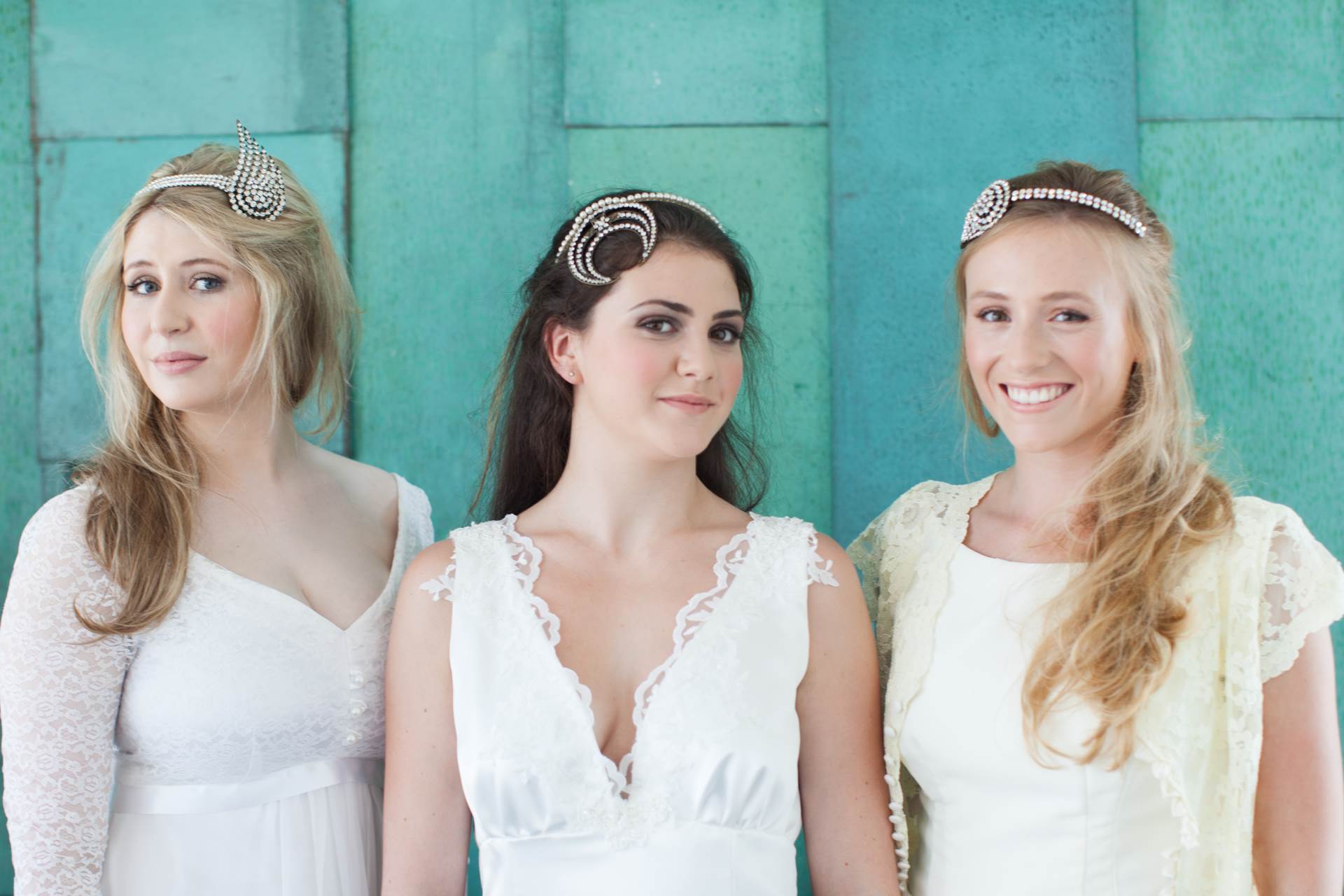 NVWF: Where do you want your business to be in the future: any plans you can share?
I'd love to soon further invest in my website – finding stockists in England or America would also be amazing, given I've already made bespoke pieces for brides south of the border and across the pond.
NVWF: Finally, are you married? Do you have any first-hand experience of searching for wedding products/services that you want to share?
I've been very happily married for just over three years. I think first work out a budget, then work out what the most important things are to you and your partner. By doing this you can decide where and how to allocate your budget. I sometimes wonder if I'd be making hair adornments at all if I hadn't got married – probably not. And that's quite a thought, since I wouldn't change a thing!
Photo Gallery:
Contact –
Website – www.labelleepoquevintage.co.uk
Etsy Shop – www.etsy.com/uk/shop/LaBelleEpoqueAntique
Email – labelleepoqueglasgow@gmail.com
La Belle Epoque
3/2 23 Melrose Gardens
Glasgow
G20 6RB
Are you going to be a vintage bride soon? Need some vintage wedding ideas? Come visit one of our vintage wedding fairs in Chiswick on the 13th February, Harrogate on the 22nd February, Stoke Newington on the 15th March, Manchester on the 19th April or Chiswick on the 26th April. For more details check the website – www.vintageweddingfair.co.uk.