Church weddings traditionally require the mother of the bride to wear a hat, this etiquette is in keeping with a formal style of wedding ceremony. But with many weddings now taking place in more informal settings – from simple outdoor ceremonies to exotic beach locations in far flung locations – relaxed ceremony styles are becoming very popular. Which raises an important question of wedding etiquette – does the mother of the bride have to wear a hat?
Milliner Joanne Edwards shares her opinion on the subject as well as some of her beautiful hats.
The mother of the bride hat is a traditional statement but not essential
These days you shouldn't feel obliged to wear something in your hair as the mother-of-the-bride. The hat/headpiece is a traditional statement. In my personal opinion as a milliner, a hat can enhance and complete the outfit (if the correct style is worn!), however the once elaborate, show-stopping hat worn by the mother-of-the-bride is definitely not essential.
If you do decide to wear a hat (or you are requested to!), be assured that there are a huge variety of options in terms of both style and size available.
3 key considerations when choosing a hat:
1. What direction has been given by bride and groom?
The bride and groom typically decide on the style of wedding they wish to have and then give advance guidance to attendees on dress codes. This should provide you with direction on whether key members of the wedding party will be required to wear a hat.
2. Are you comfortable wearing a hat?
If you don't typically wear hats, you may feel uncomfortable at the prospect of wearing one on the big day. If you're feeling anxious, take some time to explore your options – you might just find something that you really love! And whether you're planning to search online, visit the high street or make an appointment with a local milliner – be sure to give yourself plenty of time (3-4 months in advance of the wedding is ideal).
3. Where is the wedding taking place?
If the direction is for you to wear a hat, consider the setting for the wedding – will it be a formal church ceremony, or something more casual? The ask yourself what hat type of headpiece will be most fitting?
To help you consider your options, we've put together some key shapes for different wedding styles:
Mother of the bride hats for a formal-style church wedding
This is a setting which traditionally sees a more conservative style of dress. If you're wearing more formal attire, such as a smart simple shift or an A-line dress with jacket or cover up, these hat styles will be in keeping with your outfit and setting.
A modern take on a classic hat with pleated band & twist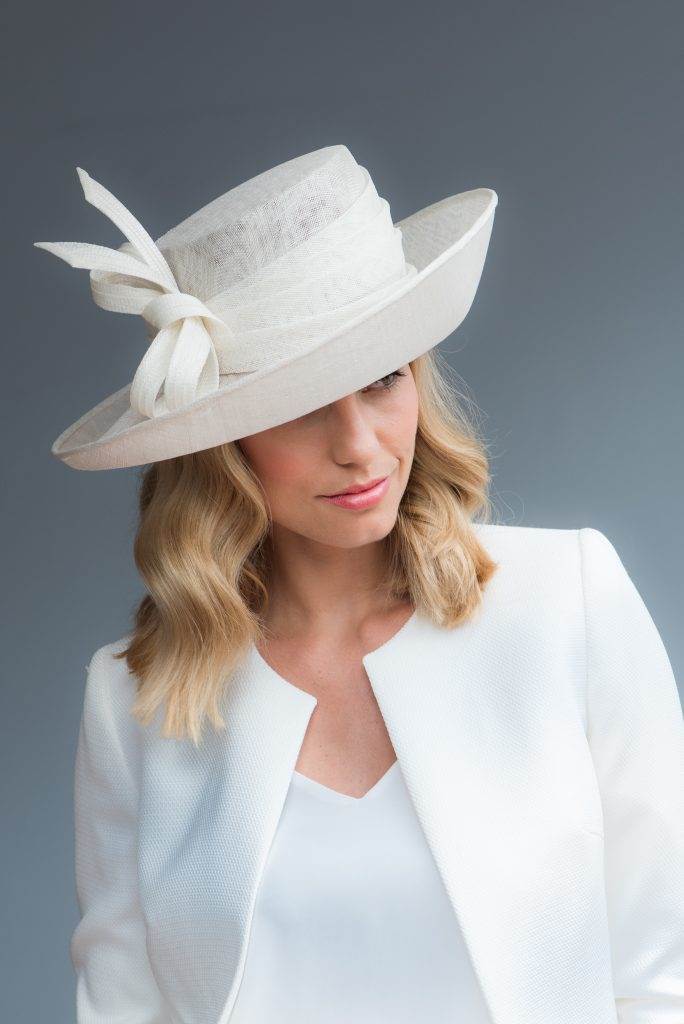 A wide brim hat decorated with hand made flowers.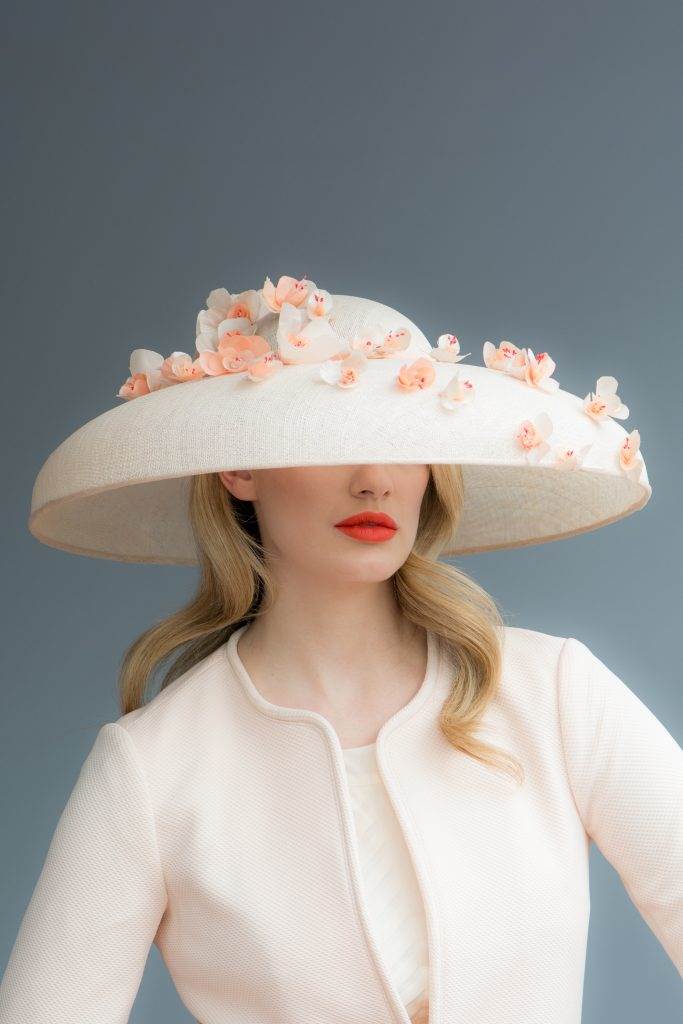 An elegant upturned brim sinamay hat with silk flower & twists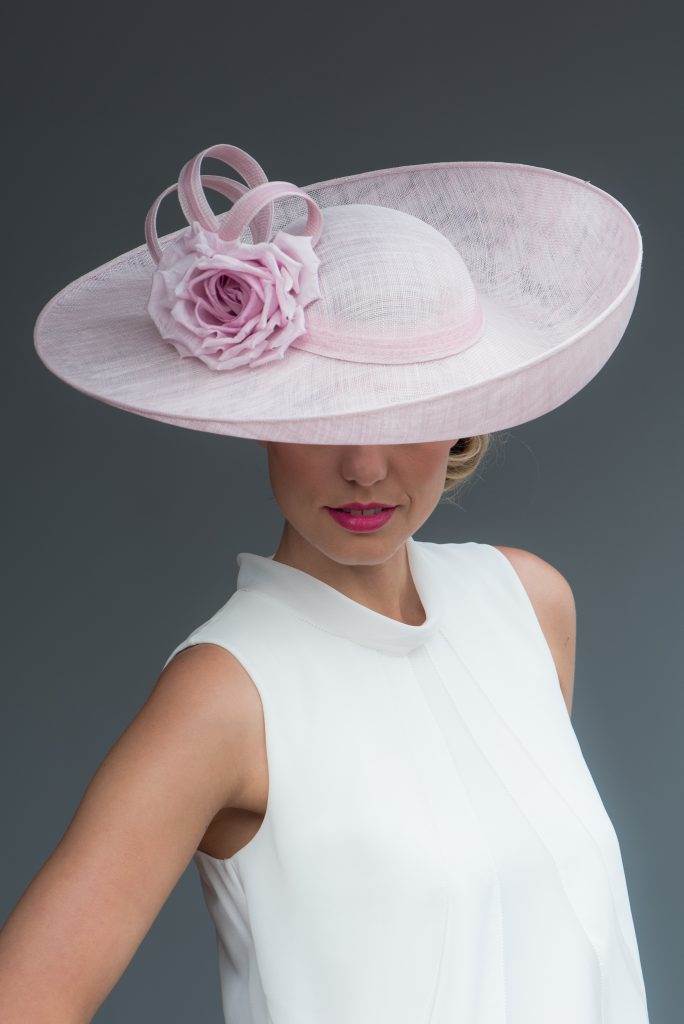 A striking disc style hat with multi-colour handmade silk flowers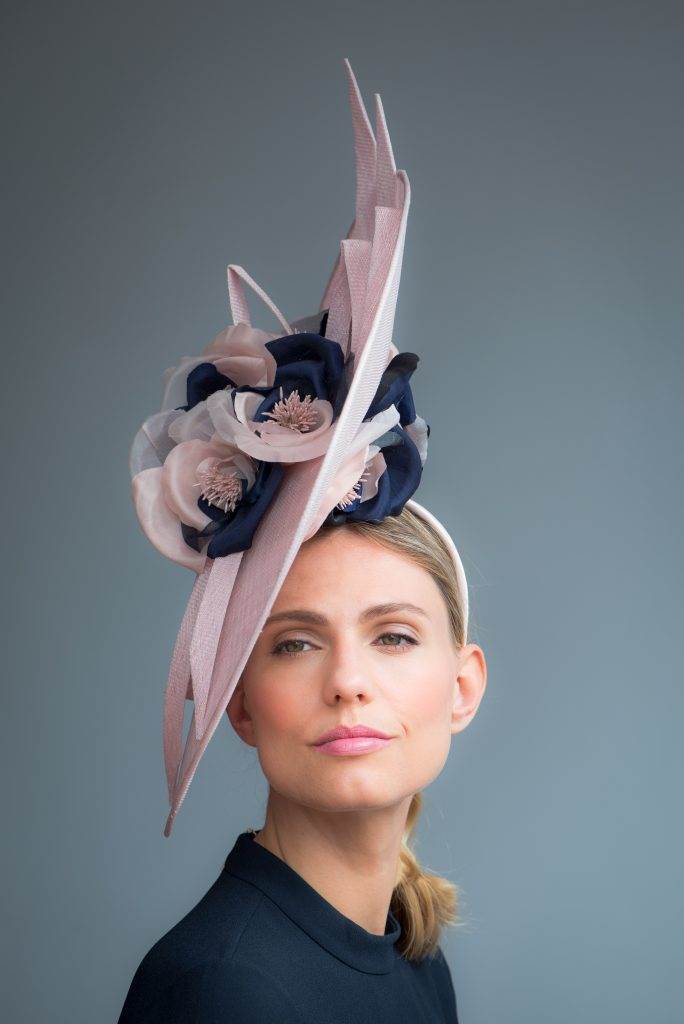 Mother of the bride hats for an Informal wedding
For an overseas wedding – where both the location and dress code tend to be more relaxed – you may be opting for a softer look such as a lightweight maxi-style chiffon dress or simple slim-fitting column-style dress. These styles will work beautifully for you:
A classic, straw hat with silk organza trim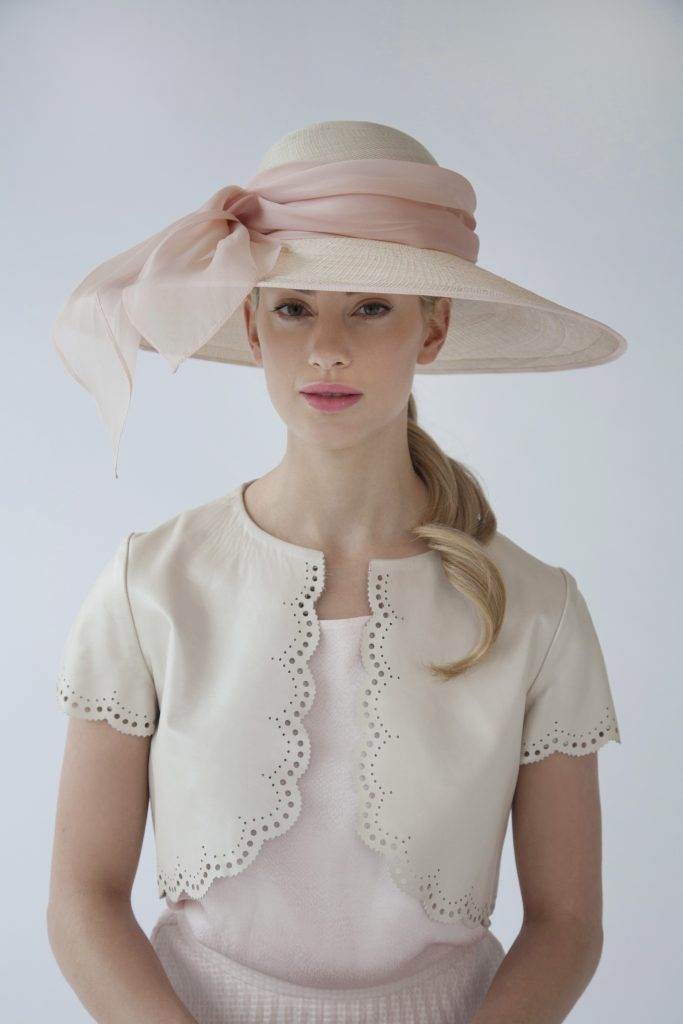 A saucer style hat with ostrich quill & handmade flowers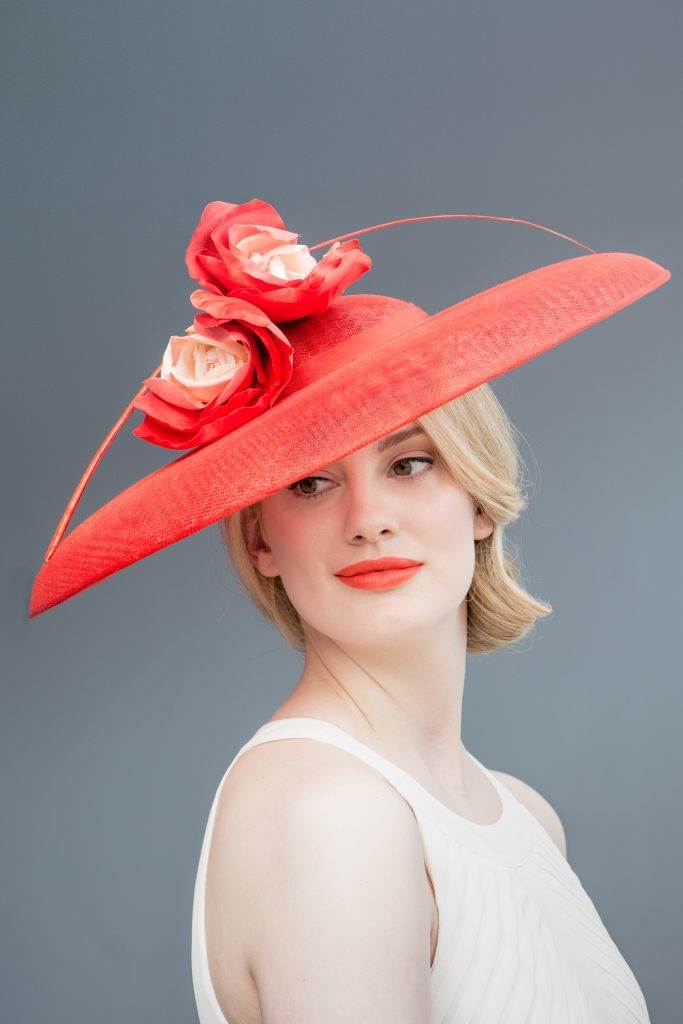 A sculptural disc decorated with handmade flowers.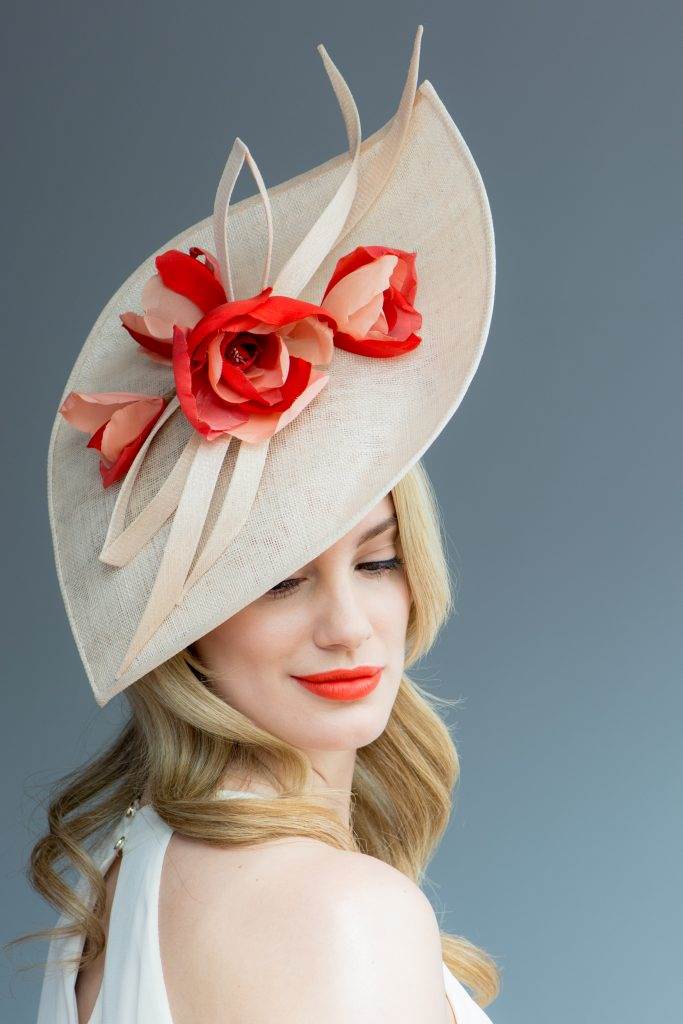 An alternative hat for the mother of the bride:
If you decide not to wear a hat, you could opt for an alternative simpler style such a cocktail hat or fascinator in colours which compliment your outfit. Elegant and understated, these both allow the mother-of-the-bride to stand out and are still in keeping with the style of the wedding.
An elegant straw cocktail hat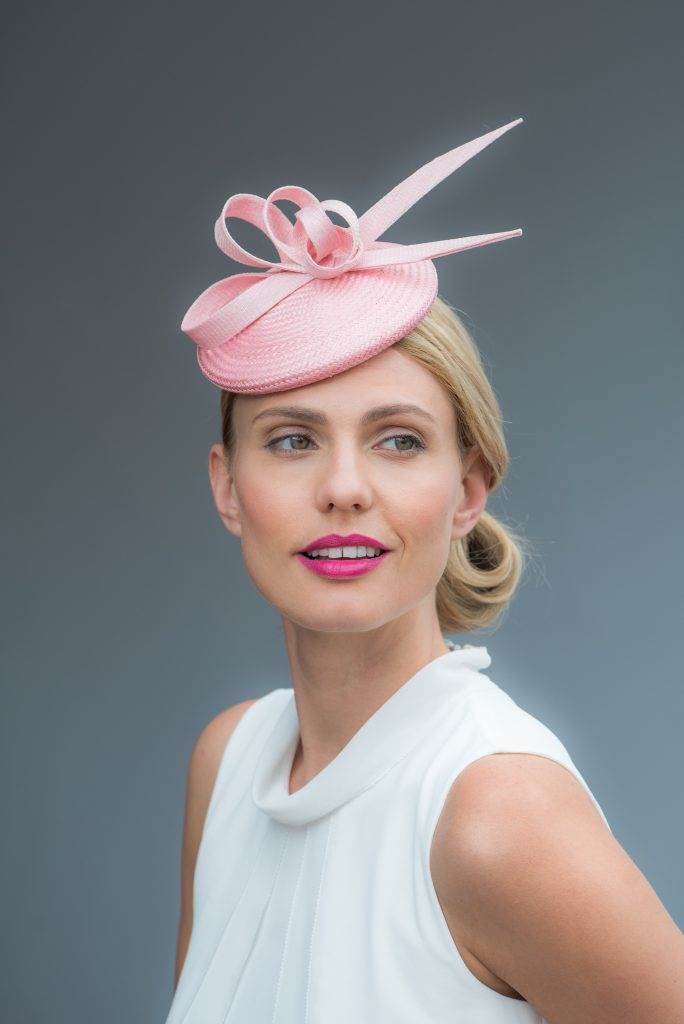 Handmade Silk flowers & pinopok trimming on comb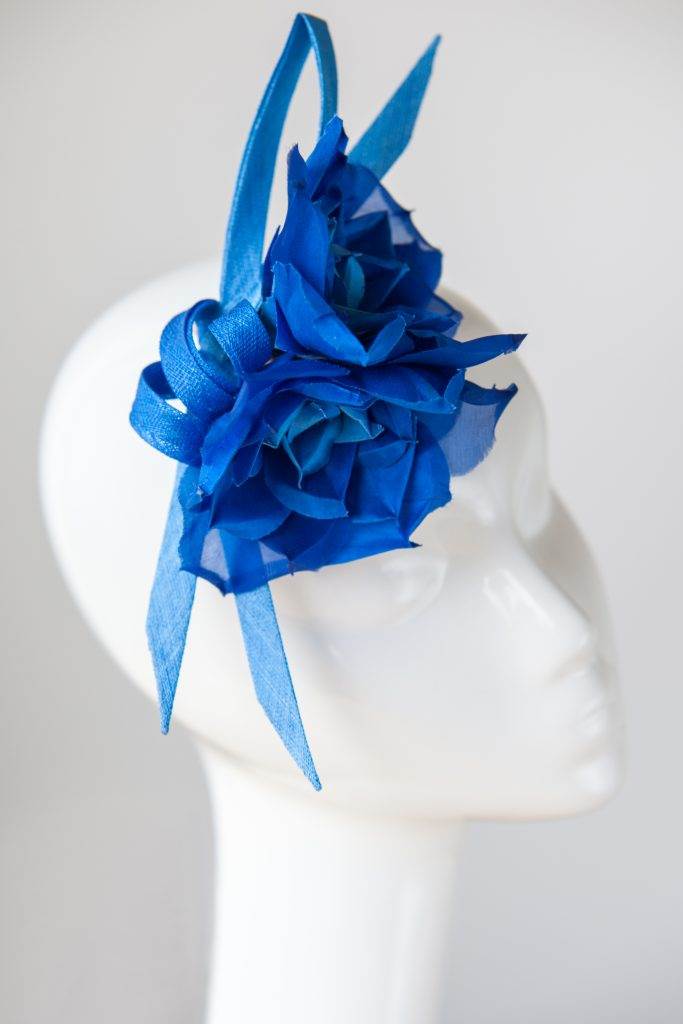 Top Tips for choosing a mother of the bride hat
Choose something which stands out in your own right whilst remaining understated and does not take away from the bride.
Choose a hat shade which compliments the wedding party colours.
Let the mother-of-the-groom know what you've selected, so that she can choose something different.
Choose a style that allows you to greet your guests comfortably.
Select a style that is appropriate for the wedding venue, if it doubt think classic, understated and elegant!
Make sure your headpiece fits properly and is secure when worn.
Know the correct side of the head and angle your hat or headpiece should be placed.
Many cocktail hats for example sit traditionally about an inch above the right eye. If you're purchasing from a milliner, be sure to know how the hat should sit.
Ensure that it looks fabulous from every angle. Have someone take photos of various sides/back in advance to show you.
Joanne Edwards is a London-based milliner and works from Wimbledon Art Studios. Joanne worked within the fashion industry for ten years, designing womenswear and bridal dresses before starting up her own range of headwear and accessories in 2012. She studied under innovative milliner Noel Stewart, before working for couture milliner Edwina Ibbotson and fashion milliner to the celebrities Piers Atkinson. Joanne creates hand crafted bespoke hats and accessories for private clients and special events, such as Royal Ascot. A selection of hats are also available to hire. She often collaborates on fashion and headwear projects, for brands including Vidal Sassoon.