No matter how much planning you do for your wedding, something will inevitably go wrong on the day. And usually, you have no idea what. Yes – predictable things can happen, like the heavens opening. But you can plan for those things. It's all the little inconveniences that can add up and potentially turn the day into a disaster.
Before we get into the nitty-gritty, it is worth spending some time preparing your mind for the inevitable problems you'll face on your wedding day. Things won't go according to plan. You won't be able to control every aspect of your wedding day. Nobody has a perfect ceremony. And this is OK!
Fortunately, most suppliers come prepared to deal with common problems that you are likely to face. So if something does go wrong, they will usually spring into action without you actually having to tell them to do anything. Other times, though, you'll need to take matters into your own hands. Today we take a look at some last-minute wedding fixes that you can apply when it's all going wrong. Here's what to do.
Wedding Day Break Outs
Why is it that your skin looks fine on a Monday morning before you go into work, but instantly looks blotchy on your wedding day? Well, partly, it has to do with stress. But many times, it's because you are spending the night before the wedding in a new location. The fabric may irritate your skin or contain traces of detergent that has made you come out all red.
Whatever it is, you need a backup plan in place. Don't assume that your face will look beautiful and clear for your wedding day. It probably won't. Like most brides, you'll need to deal with blemishes as and when they appear. Get your skincare prep sorted too, 3-6 months in advance.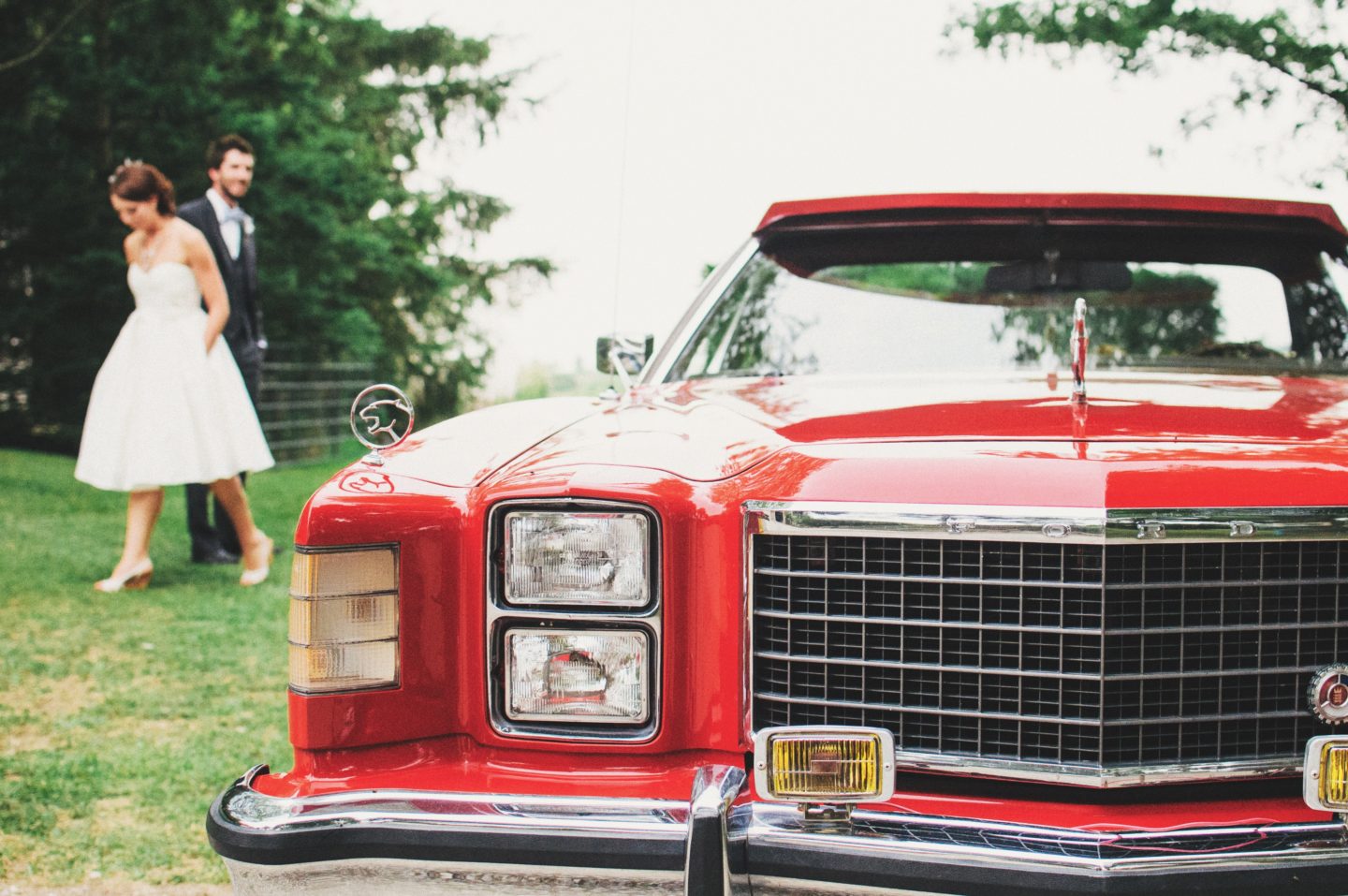 The Car Breaks Down
While classic cars look great on wedding days they have a nasty habit of breaking down. After all, they are classic cars. Many are more than fifty years old. The last thing you want is to be stuck with a stalled engine on your way to the church or have your honeymoon interrupted by a phone call from a team of car accident lawyers.
If you are planning on rocking up to the wedding service in a Rolls Royce, get a friend to drive a modern car behind the convoy as a backup. If the Roller conks out, then you just get out of one car and into another and continue to the venue. If you don't have a backup car, at least make sure that you have a ride share service on your phone so that you can hire a taxi.
Dropped Wedding Cake
Wedding cakes are often pretty large these days. And that brings with it an increased chance of being dropped. If somebody does drop the cake but it is still edible, control the damage by turning off the spotlights and dressing it up with any spare flowers that you might have lying around. Carefully positioning flowers allows you to hide any cracks.
To prevent this from happening, get the cake maker to assemble the cake piece by piece, just before the wedding. Avoid cakes that they need to wheel in as one complete object. These have a much higher chance of falling to bits during transport. Ask them also what their plans are if something happens while they are putting it together.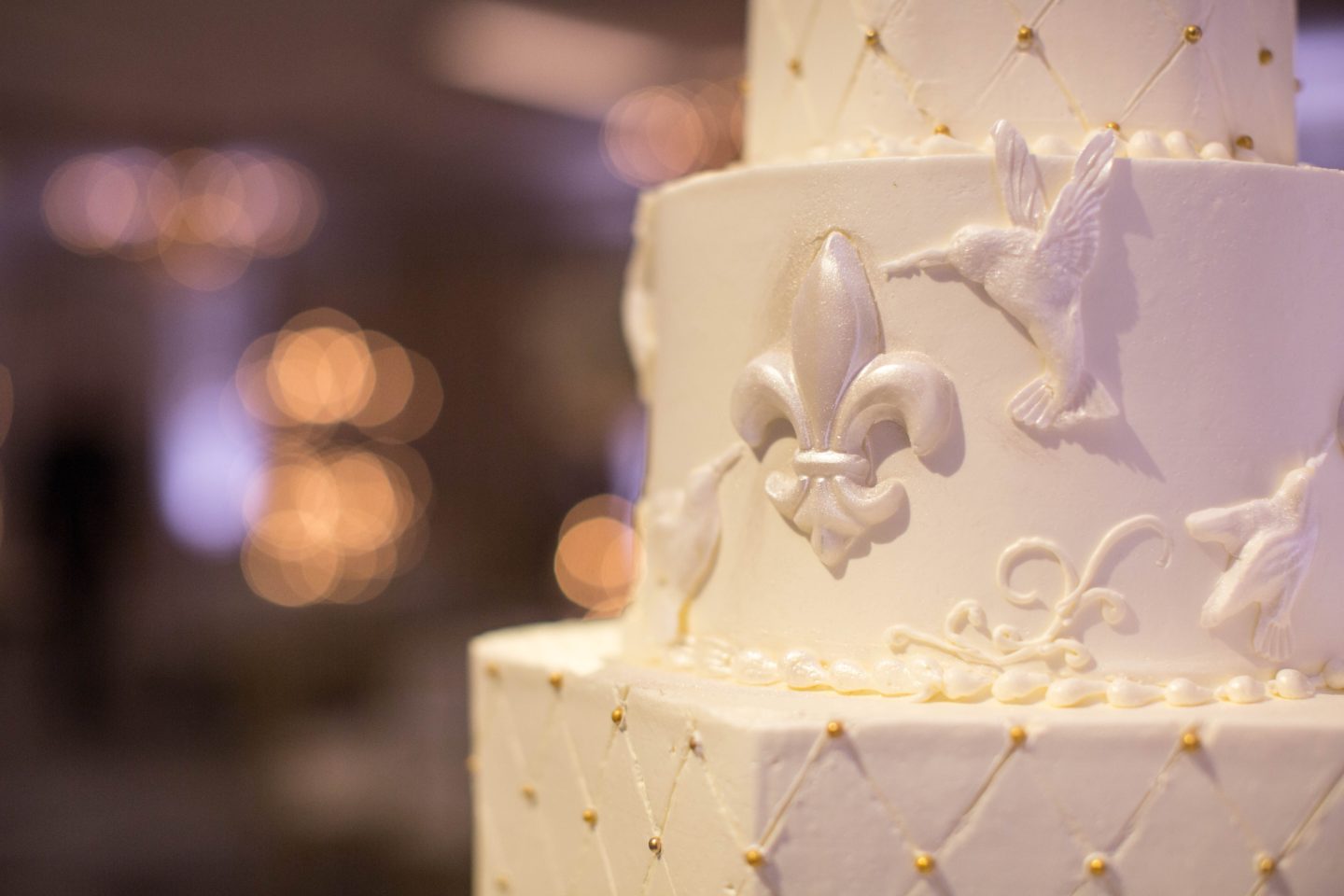 You Receive The Wrong Flowers
Receiving the wrong flowers isn't an unmitigated wedding disaster, but it can put a downer on your big day. You want your wedding to look how you imagined it. Mix-ups at the florist are the last thing that you want. If you get the wrong flowers, look for suppliers offering same day flower delivery. Usually, well-stocked retailers will be able to provide you with something similar (or the same) as you had in mind,
To prevent floral missteps, carefully communicate your needs with the supplier. Talk to them about the kind of décor that you expect on your wedding day and double-check that they have the correct flowers in stock. If you can, physically show them the species that you want and get them to install flowers at the venue the night before.
The Dress Rips
Usually, there is nothing that you can do to prevent the dress from ripping. From the moment that you put it on, what happens to it is largely in the hands of the gods. Dresses can rip for all sorts of reasons. You can catch them on hinges, slam them in car doors, or put your high heels through them.
Be sure that you pack a sewing kit and bring it with you on the day of the wedding with everything you need. Make sure that you have thread for emergency repairs on the wedding dress itself, the bridesmaids dresses and the groom's outfit.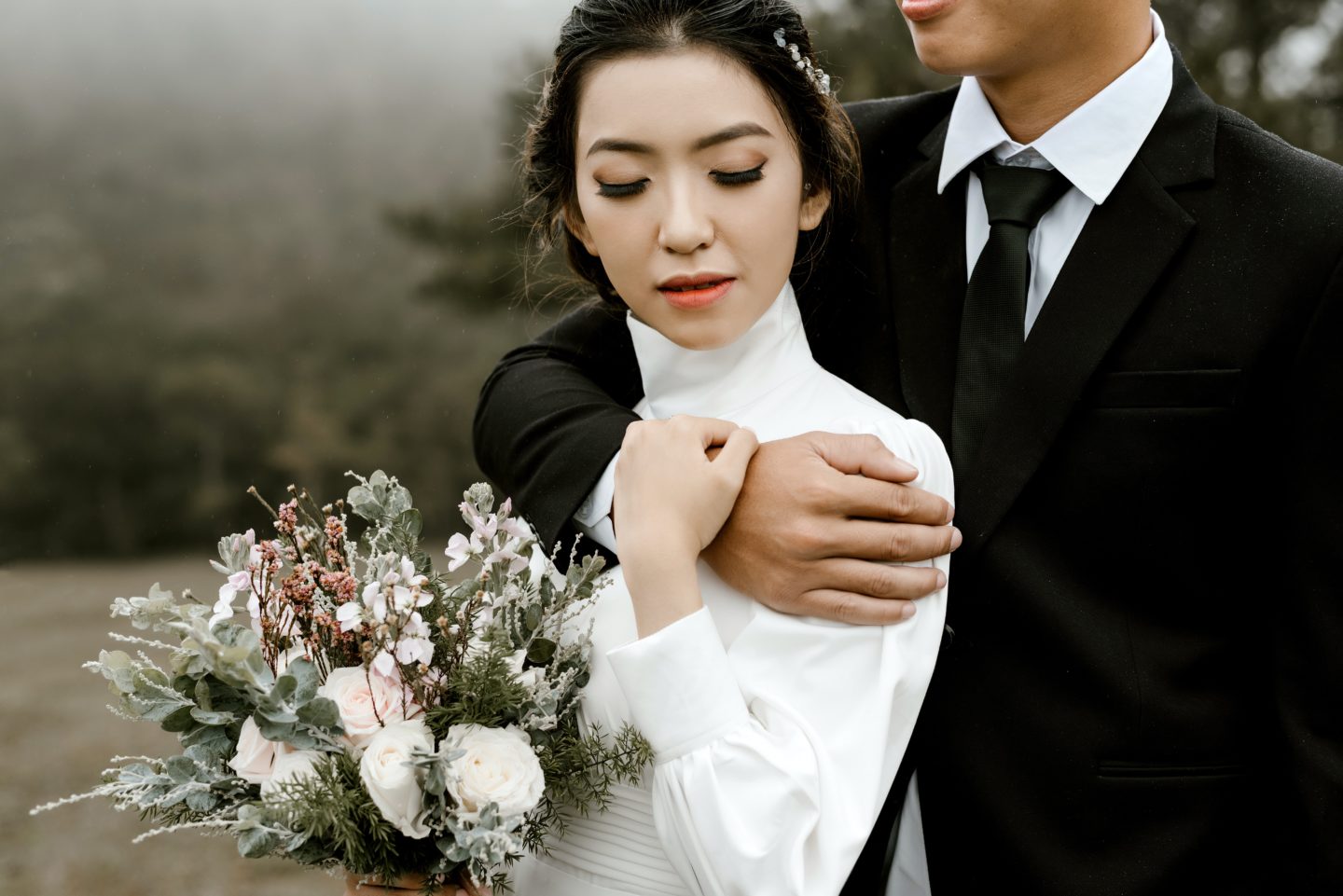 A Supplier Cancels On You
Suppliers cancelling at the last minute can spell disaster for your wedding, but it does happen. Makeup artists can accidentally forget to set their alarms and of course, any one of them could get ill.
To prevent this from happening, give all your suppliers your phone number. Get them to personally commit their time to you on the day. If there is a supplier with a shady track record, then make sure that you arrange a backup you can call in the event of an emergency.
Remember, sometimes they can get ill or something can happen in their personal lives that prevents them from attending your wedding. In these situations, your best option is to get them to put a backup plan in place, should the worst happen. (For instance, they might ask a friend to step in for them if they can't make it). Ask them beforehand what that is.
Family Dramas
While weddings are supposed to be happy events, not everyone in attendance will necessarily get on with each other. For instance, if there are divorced parents, they may not want to sit close to each other. If you have family issues and think that they might come up, adopt a flexible seating plan. Assign a few easy-going guests as potential "movers" at the start of the day. Just warn them in advance that they might have to change seating plans if guests start arguing.
To prevent issues from cropping up, carefully calibrate your seating plan beforehand. Sit people who like each other next to each other, and avoid any encounters that could cause animosity. If there is an issue with who gets to sit at the VIP table, make sure that you discuss everything with the guests in advance.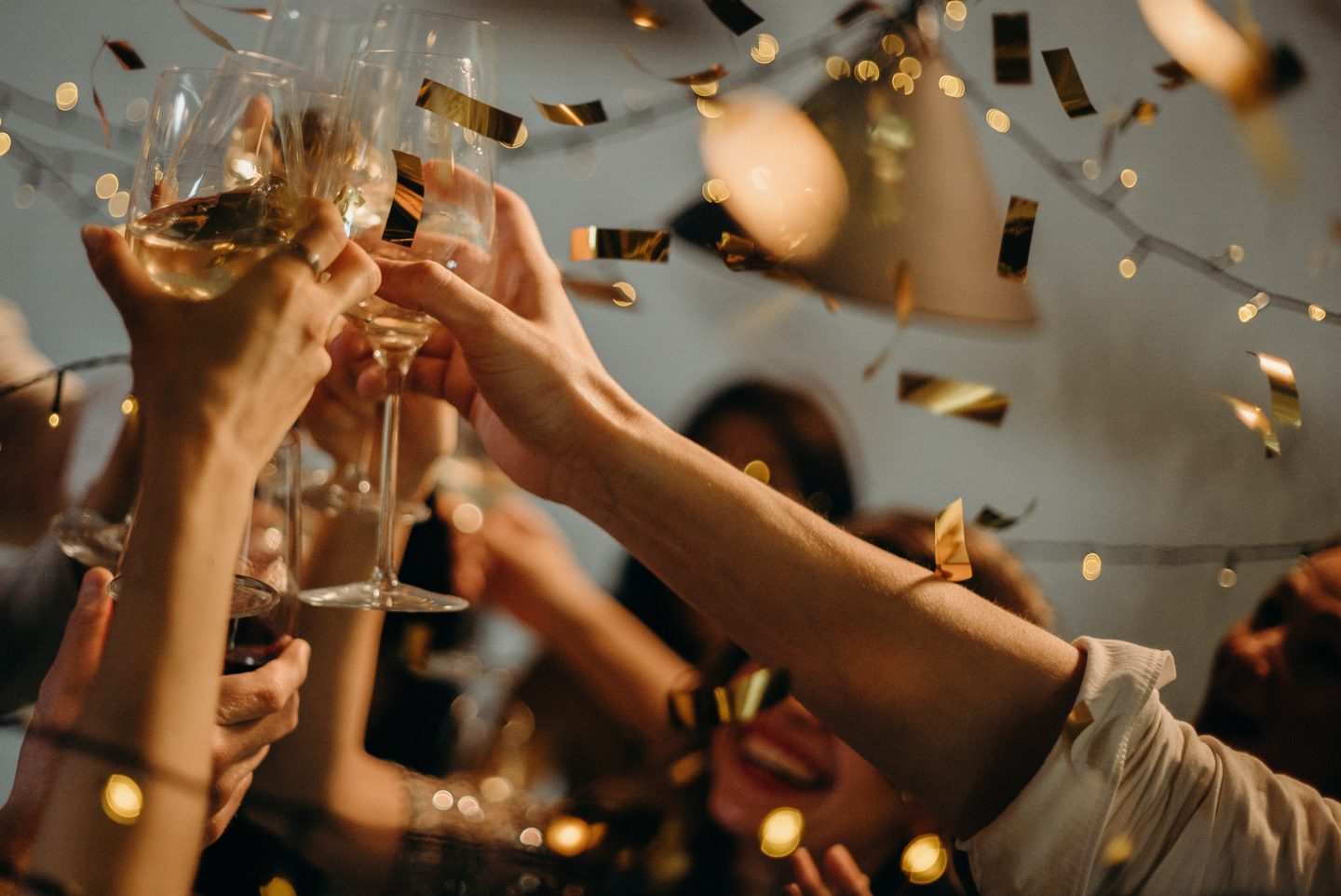 Toasts That Go On Too Long
Toasts are one of the biggest risks at weddings because people are free to pretty much say whatever they like. Some best men ramble on for an hour recalling random anecdotes. Most audiences simply aren't interested. People who make speeches for too long can kill the atmosphere and leave everyone wishing that the wedding would just end.
Here's an idea: set limits for how long speeches can go on for. Five minutes is usually more than enough for people to say what they have to say. There's nothing wrong with short-snappy humour, but most people just want to get on with dancing.
Finally, make sure you get wedding insurance to protect you from the largest disasters. You can read why here.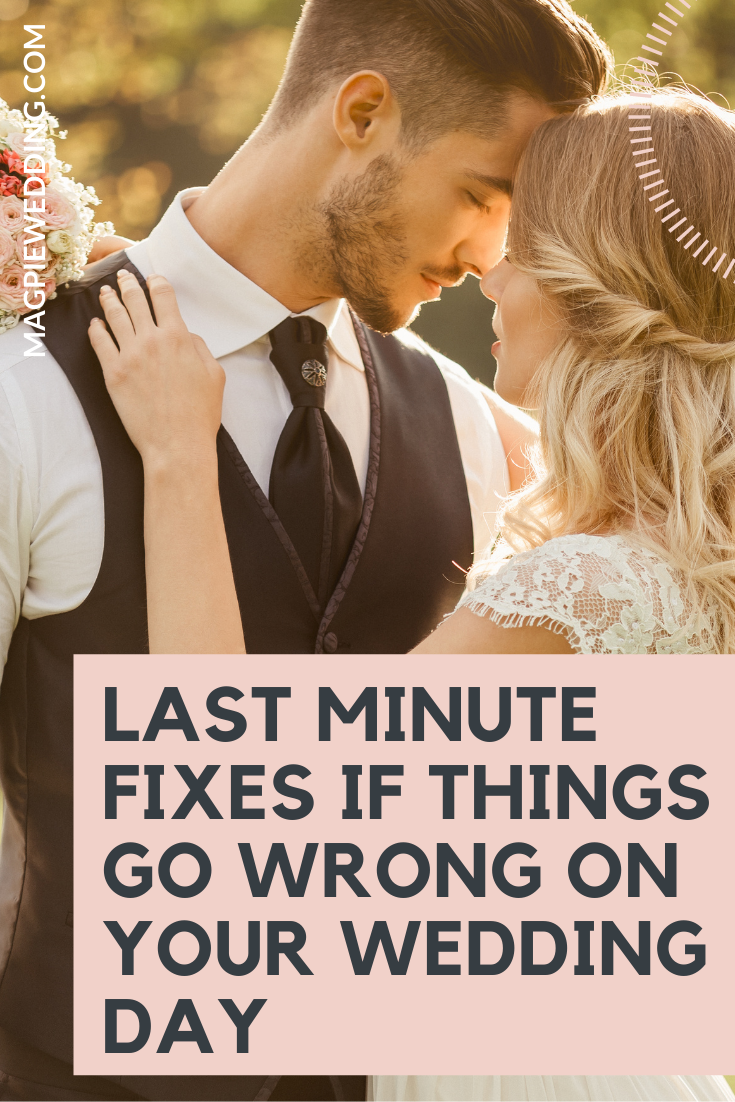 This is a collaborative post