Do you have a unique talent? It may even be a secret talent that no one knows about? If you're ready to share it then why not do it between family and friends on your wedding day. If there is something you love to do, want to surprise people with or just really want to utilise it for your wedding, then you should absolutely do it! Whatever your talent is, there is no reason why you can't use and show it. It might be something that people already know that you do, or it might be something that you keep for yourself and nobody is aware that you can do! Why not take the leap and show off your talents. Here are a few wedding entertainment ideas of ways you can show off your hidden talent.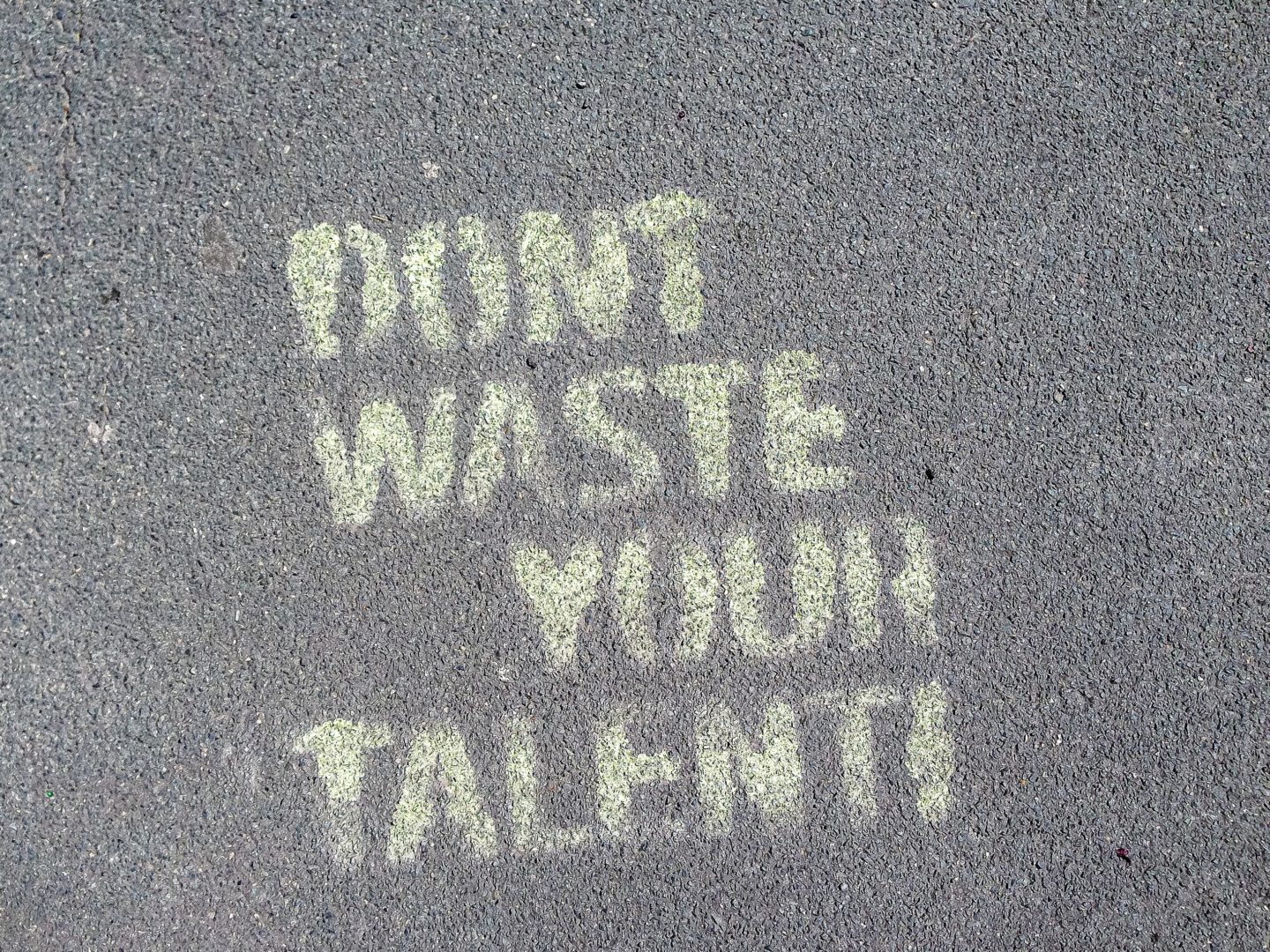 Singing – Learn a song to sing to your partner
If singing is a talent of yours and you love a spot of karaoke, then this is the perfect opportunity to show it off! Weddings always incorporate music as a big part, so why not have a part of that be yourself singing? You might want to take a moment at some point in the day to dedicate a song that you both love to your partner. This could be at the wedding breakfast or during the evening.
If you have a talent for writing and want to show that off too, you might even want to write your own song dedicated to your partner, or all of the guests who are there. It's such a personal thing to do and will be really meaningful for you and your partner. Plus, it is something that will always be remembered and will stay with you forever. If you do love to sing and want something personal but aren't sure you can write your own song, there are some fabulous songwriters out there who do offer to write personal songs for weddings that you can then sing yourself. Plus, if you aren't sure you want to sing in this way, then there is always the option to showcase your vocal talents later on in the evening with a spot of karaoke!
There are so many lovely options for singing at weddings so if you would love to sing then absolutely do it!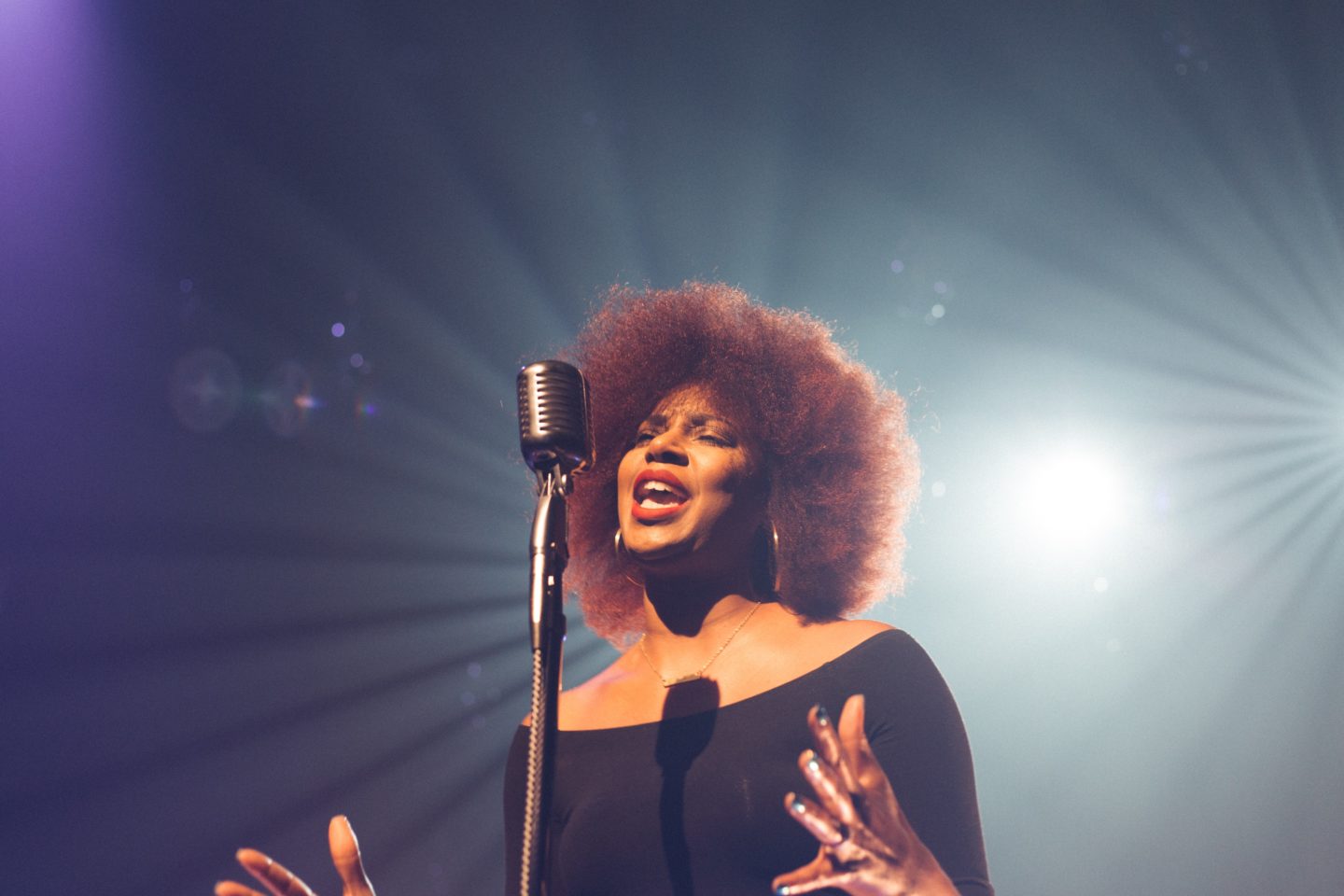 Learn to Dance
Let's say that dancing is your thing! Whether you have a natural talent for dancing or you actually are a dancer – why not show off this skill on your wedding day? We all know that a first dance is such a popular event at a wedding, so if you can dance then take the opportunity to actually choreograph your first dance and showcase your danceability. If you're not comfortable choreographing the dance yourself then consider going to a professional who can help you create a routine that works for the both of you. If the first dance isn't really your thing, you might want to incorporate dance somewhere else in the day. Could you make it a special surprise in the evening reception? Whether you want to do it by yourself or you have roped in some friends to come and help you – keeping this a surprise for the evening is always a great way to entertain your guests.
If you need a few tips on choosing the music for your first dance then take a look here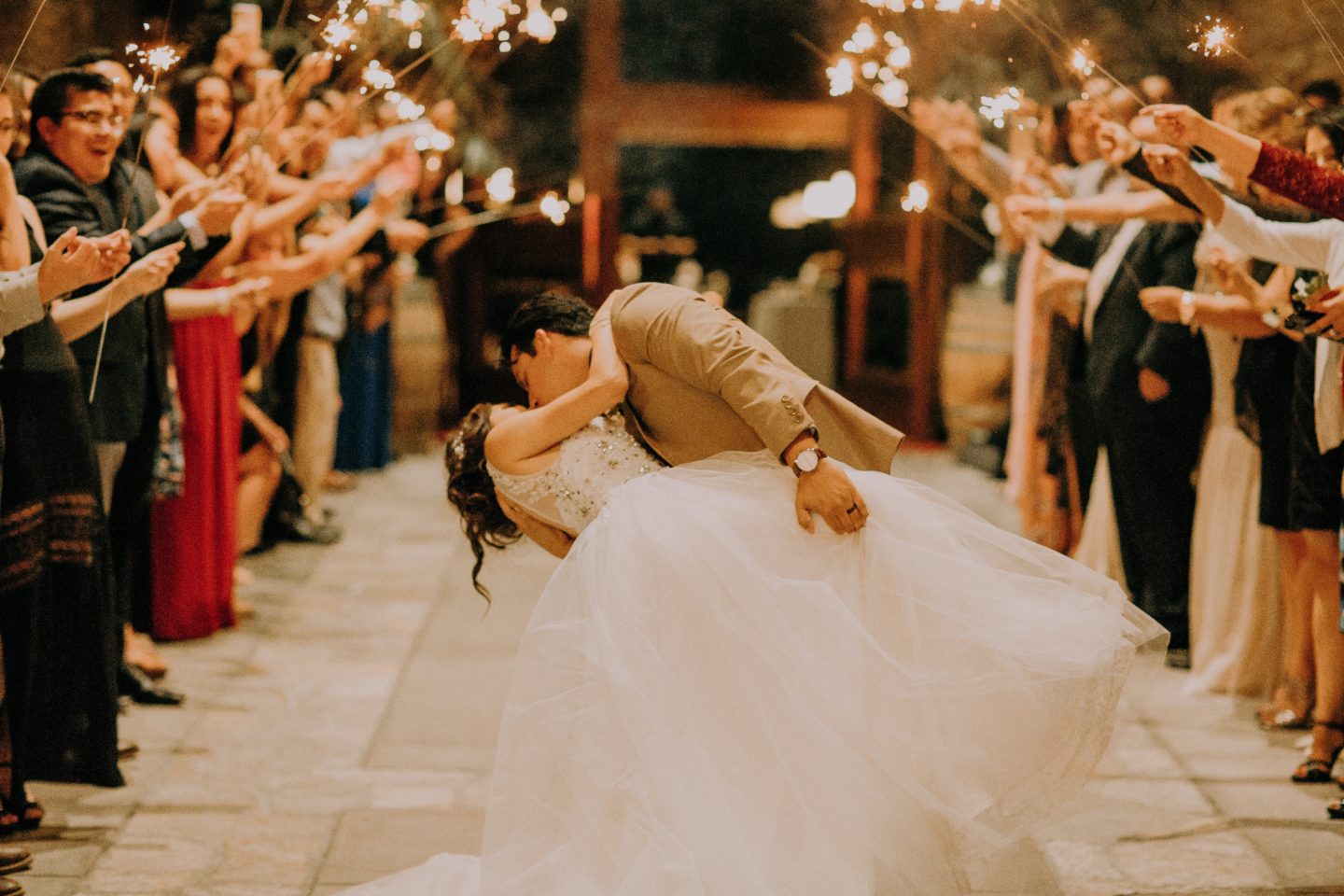 Playing an Instrument
Keeping with the musical talents, maybe you are skilled at playing an instrument and are thinking of including this on your wedding day? There are lots of ways you can do this, from playing your own set in the evening reception to joining the band you have for one song or even including it in your ceremony or speeches. You might want to choose a song that is really meaningful to both you and your partner and dedicate this moment to them as a surprise. You might even want to go bigger and entertain your whole wedding party with a rendition of something.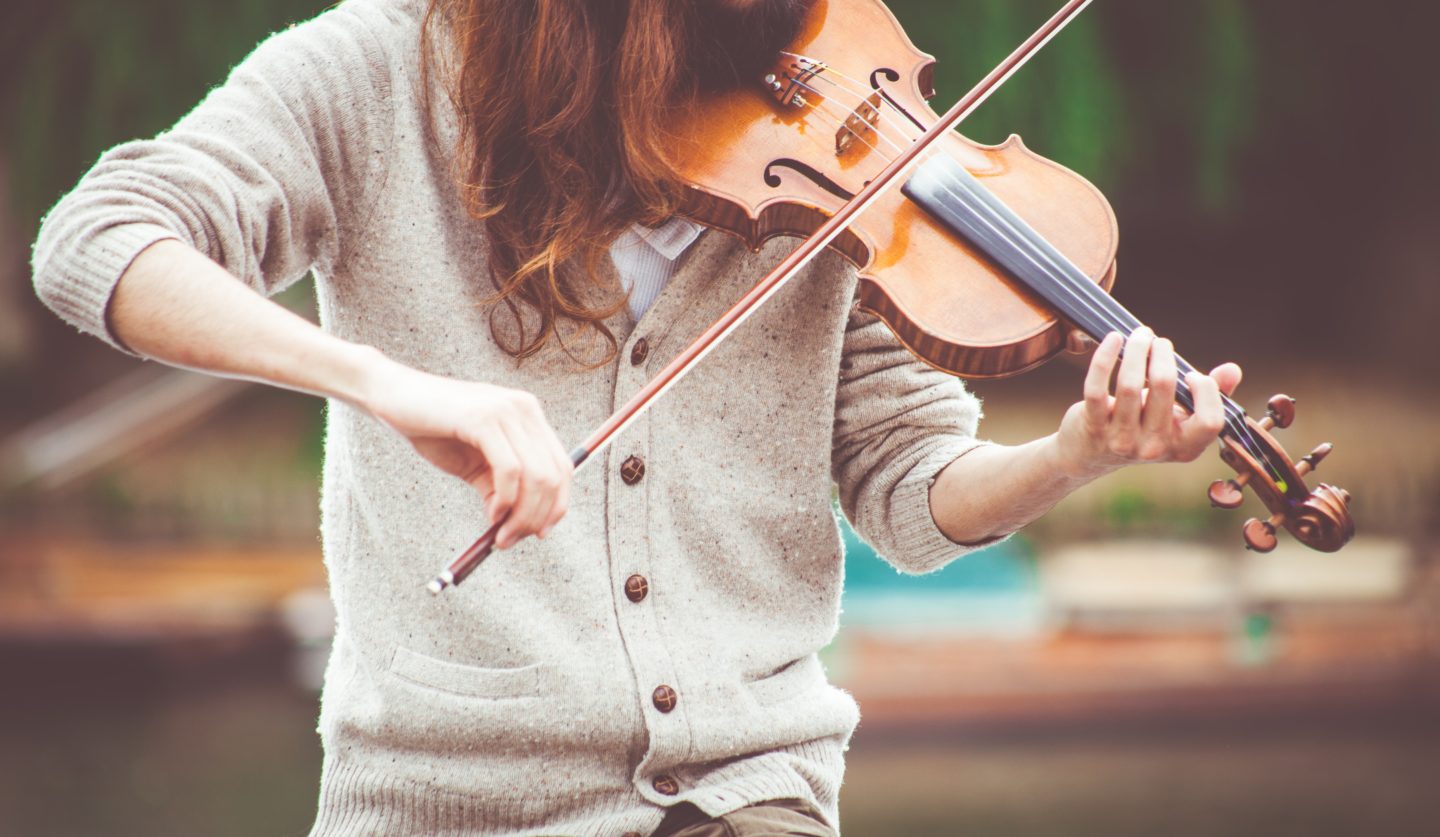 Designing – Creating your own designs/stationery and more
Are you a talented graphic designer? Maybe you have taken up calligraphy and want to showcase your skills somehow? A great option to do this is to take the chance and create your own wedding stationery or graphics. Wherever your talent lies in design – whether you are an amazing drawer or painter, fab at computer graphic design or great with woodwork, could you utilise these skills and create your own personal stationery? Of course, this can take a lot of work and dedication leading up to your wedding but even if you fancied just creating your own save the dates or invites to show off your skills – do it! Plus, add your own little branding onto it too and you never know – your guests might be so amazed that you might even be asked to do even more in the future.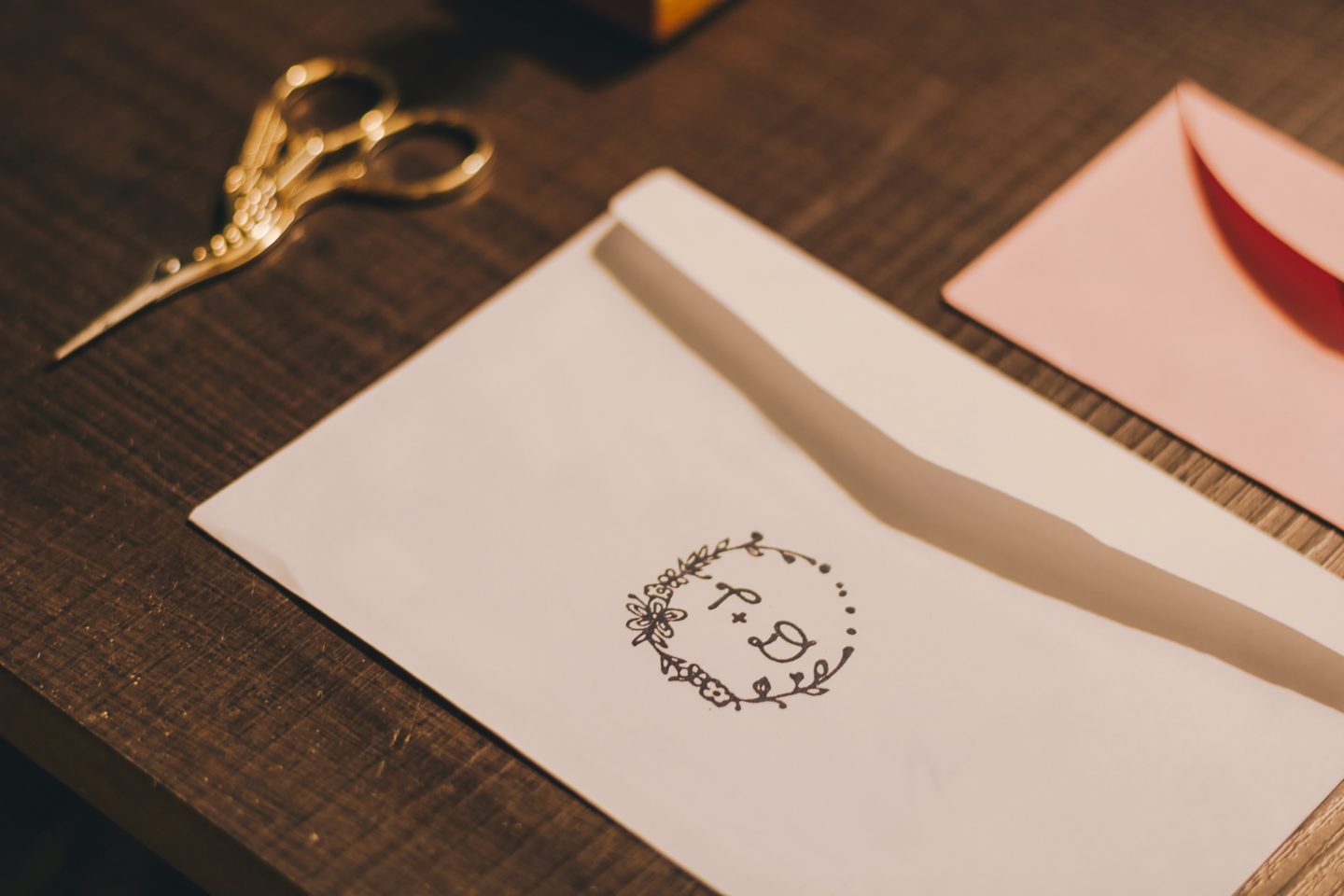 Sewing – Get handy with the sewing machine
Have you been sewing for a long time or maybe it's a newer talent that you've found in yourself? There are so many ways you can use your sewing talents within your wedding day, from larger projects to smaller details. This is a talent you can really use in a variety of ways. Whatever you love to create on the sewing machine, think about what that could look like for your wedding day. Do you feel like taking on a huge project like designing and making your own wedding dress? You might not want to go for that big a challenge but might want to make an item for your bridesmaids. Or if you love making smaller items then why not create your own table linens? You could even, if embroidery is your talent, stitch your own personal logo or names onto yours and your partner's outfit. The options really are endless when it comes to including your sewing talents on your wedding day!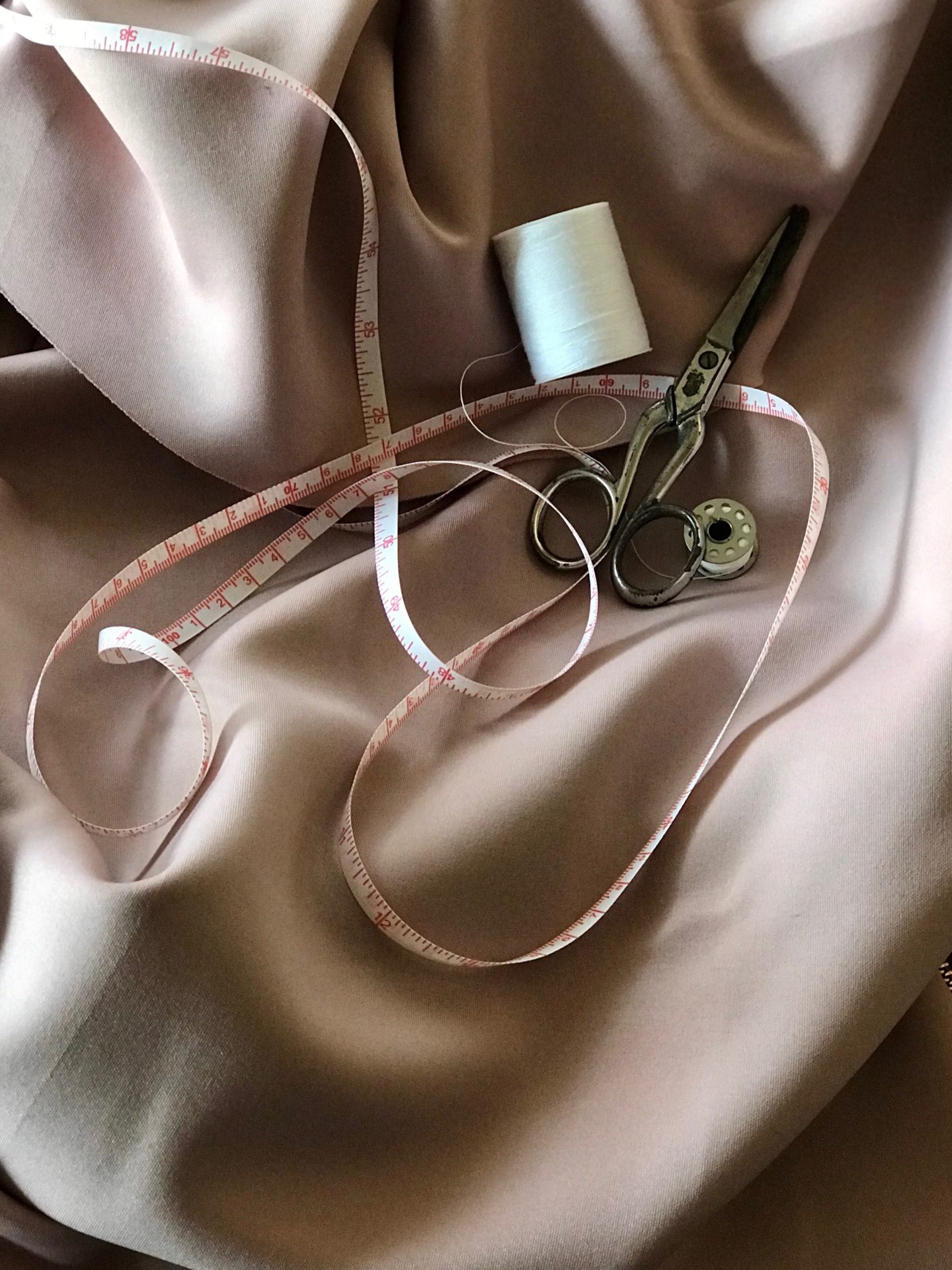 Flowers
Another big part of any wedding is the flowers. If you have a talent for flowers or floral arranging then this could be a really lovely way of expressing your skills and creating some flowers for your own wedding. Whatever flowers you like, fresh, dried, faux or a mix of them – why not create some gorgeous floral pieces for your wedding? You might want to create your own bouquet or your bridesmaid's bouquets. You can also create smaller items like headpieces for your bridesmaids or some guests. Maybe you want to make buttonholes, or if you want a bigger challenge you can even create the flowers for your centrepieces or displays. If you love flowers and have the eye for creating with them then why not incorporate your own talents in your day! Or if you know you can create something with flowers but just need a little direction or refresher then consider taking a small course or workshop with a local floral designer who can recap your skills and your confidence.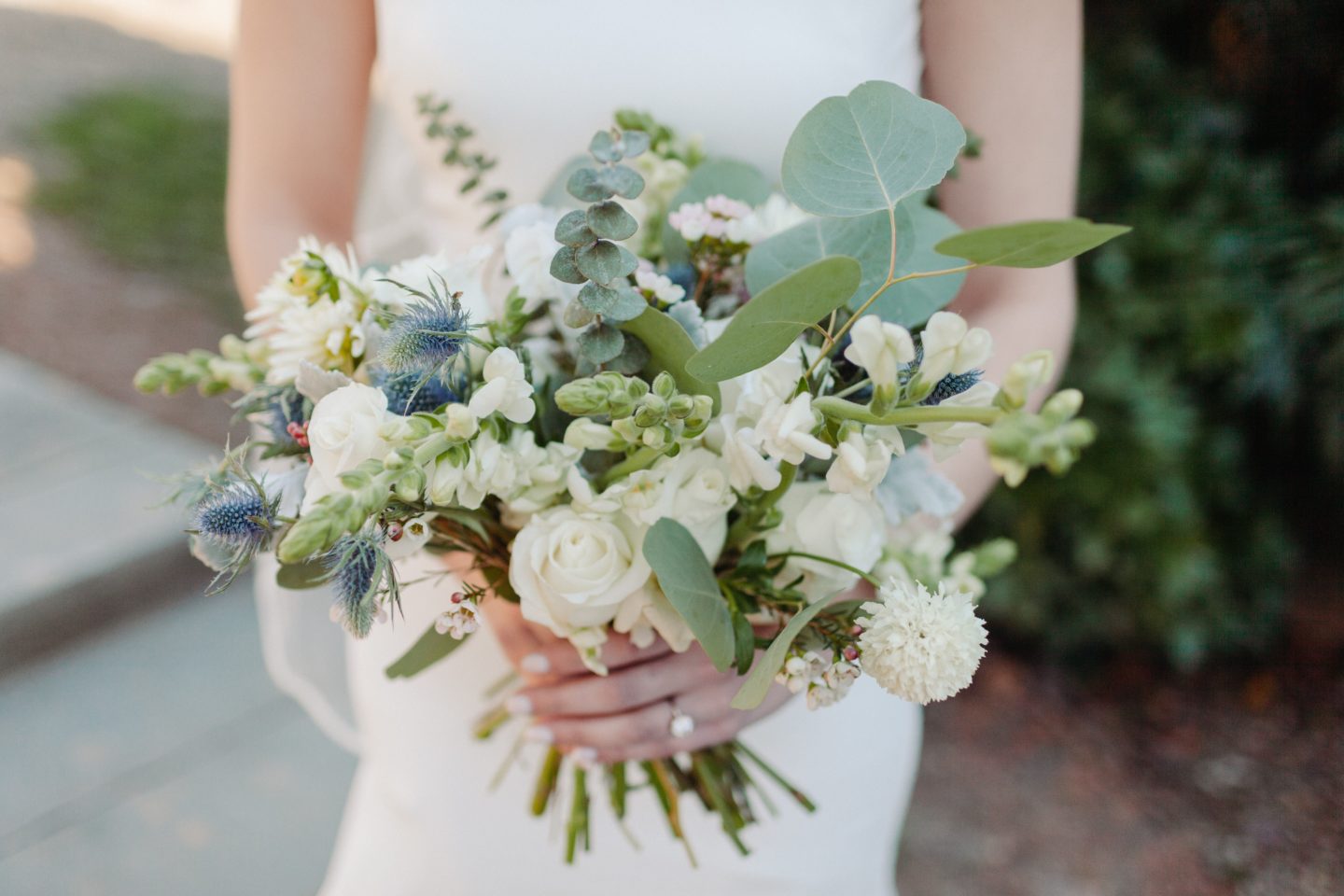 Baking – Make your own cake or sweet treats
If your talents lie within the kitchen and creating amazing bakes are your thing then why not consider creating your own show-stopping wedding cake (or alternative!)? Maybe you have baked for people before and had great feedback, or you are a wizard at creating unique decorations that people are always wowed by. If you want to incorporate your baking talents into your wedding day then absolutely do. Your guests will love seeing that you've created something extra special. Plus, if people know you have done it, then who's to say that your guests won't be asking you to create those extra special bakes for them in the future?
There are so many unique talents and skills that you can utilise on your wedding day. It is such a lovely, personal and memorable addition that will really wow your guests and make you feel amazing. Whether it is something we have mentioned above, or you are a comedic genius, an amazing magician or create amazing food – why not take the opportunity to showcase it to those you love.
We would love to hear your stories of how you have incorporated your talents into your wedding day.
IF YOU LOVED THESE WEDDING ENTERTAINMENT IDEAS PIN THEM TO YOUR PINTEREST BOARD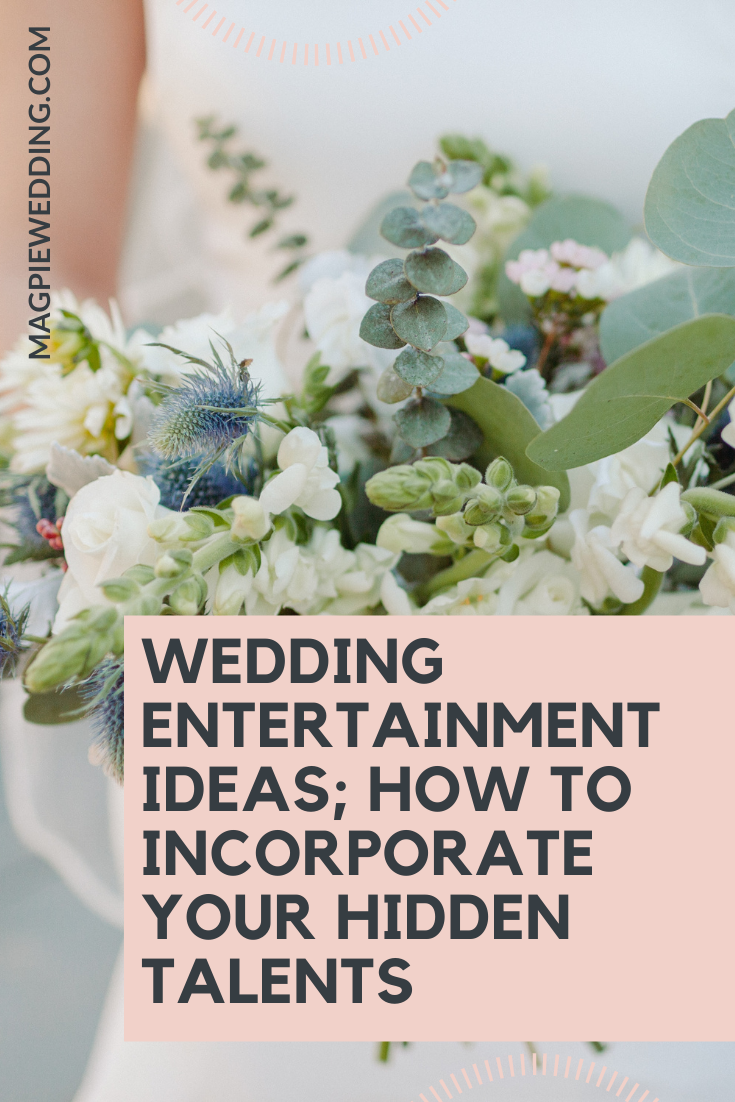 If you loved these wedding entertainment ideas you may also like;
How To Make Your Wedding More Fun For The Guests
10 Tips To Keep Everyone Happy At The Wedding