Planning on eloping? We have sleek and luxurious city wedding inspo for you in today's article, and it's perfect if you're planning an intimate wedding day with just the two of you! Set at the iconic
Natural History Museum
in London it's got beautiful photography for days, not to mention a stunning bespoke wedding dress and a dreamy chic and simple colour palette that's perfect for a contemporary wedding look in one of the most historic places there is! We catch up with the team behind the inspo who tell us how they created the shoot and they give some top planning tips too…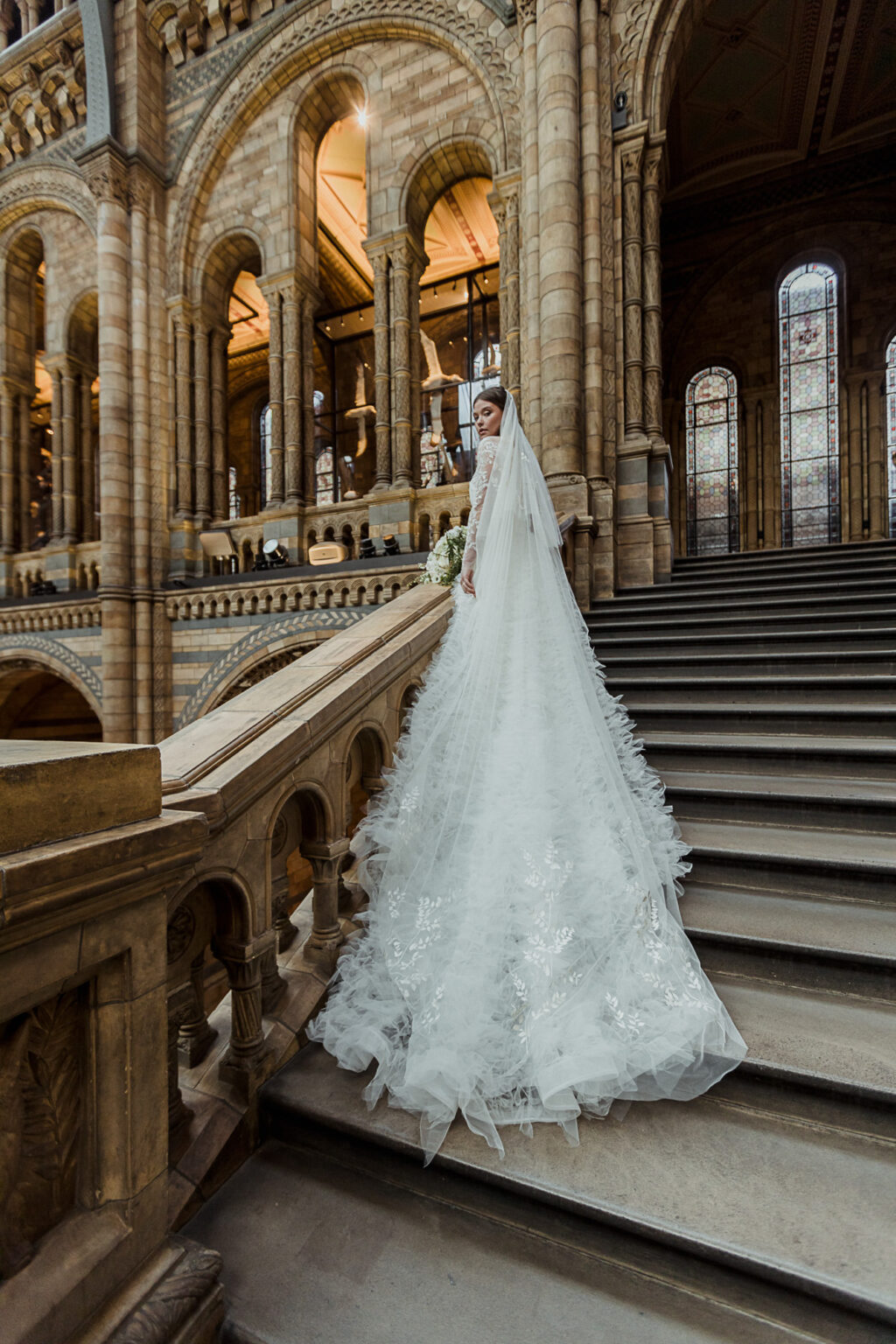 Inspiration
"We wanted to create a unique kind of elopement with an architecturally pleasing venue that also related to our world. We liked the idea of combining luxury and sustainability. With the design, we wanted traditional English styling packed with details and a royal feel. While being able to address and highlight issues that really matter, we have proved that being sustainable can also be beautiful."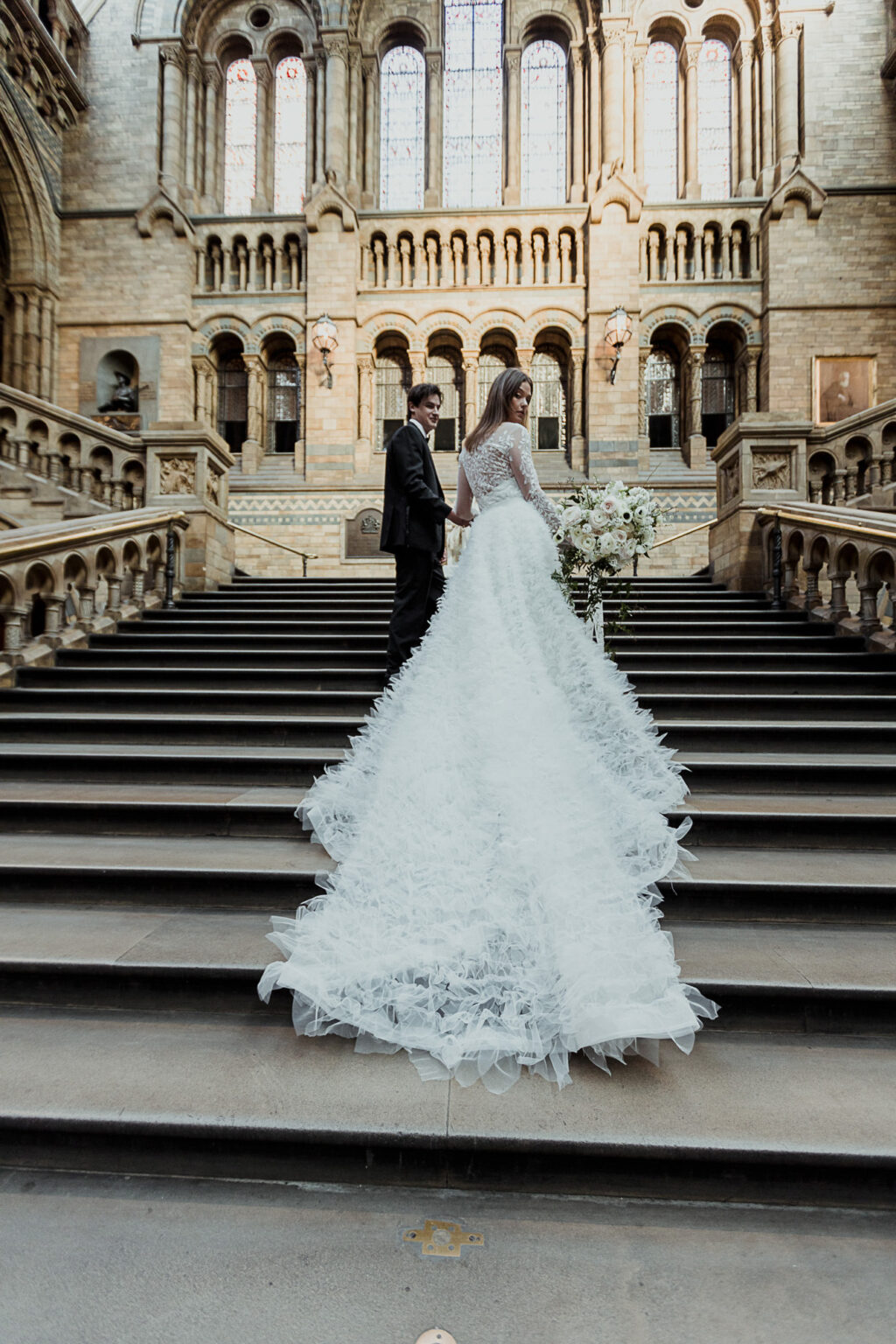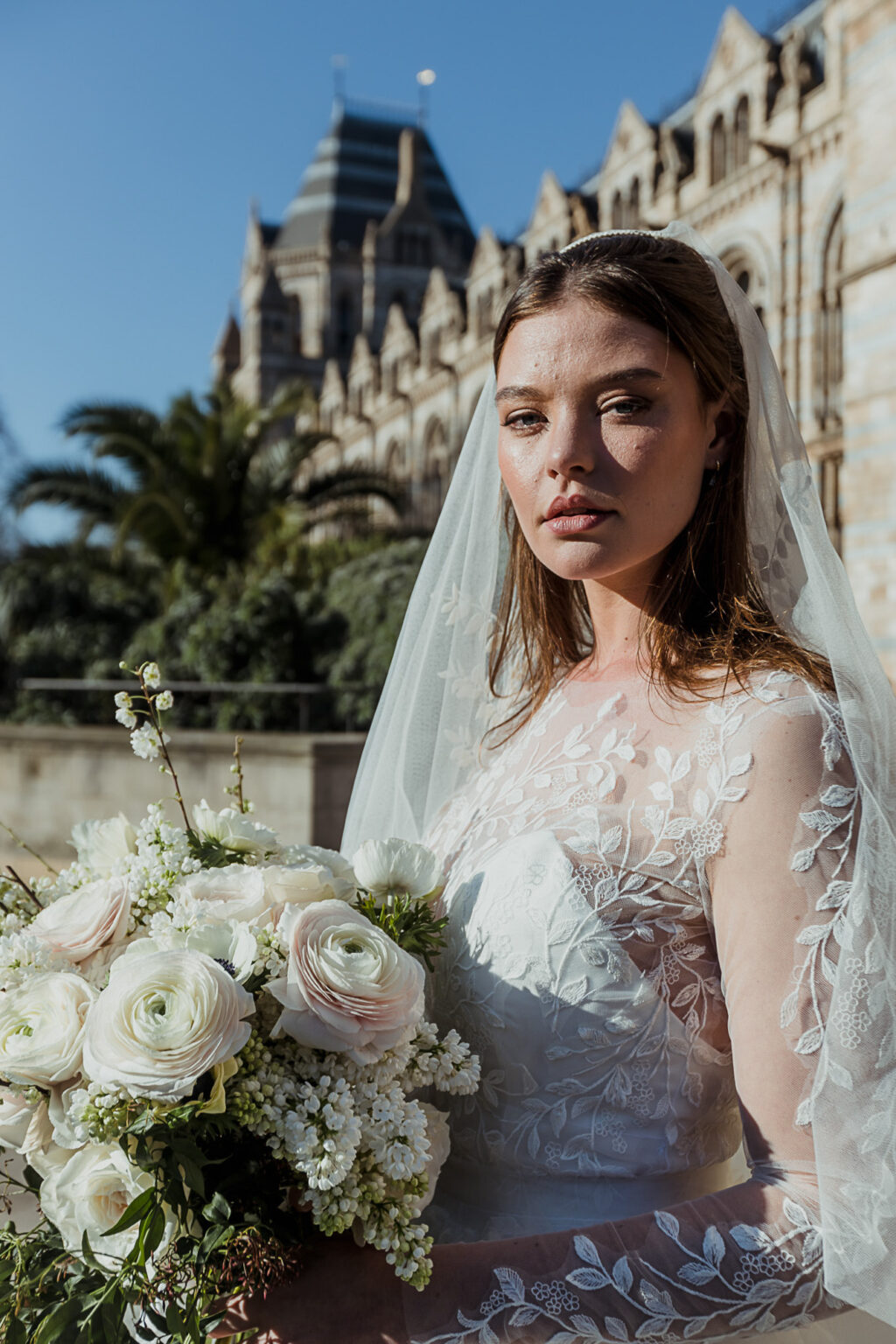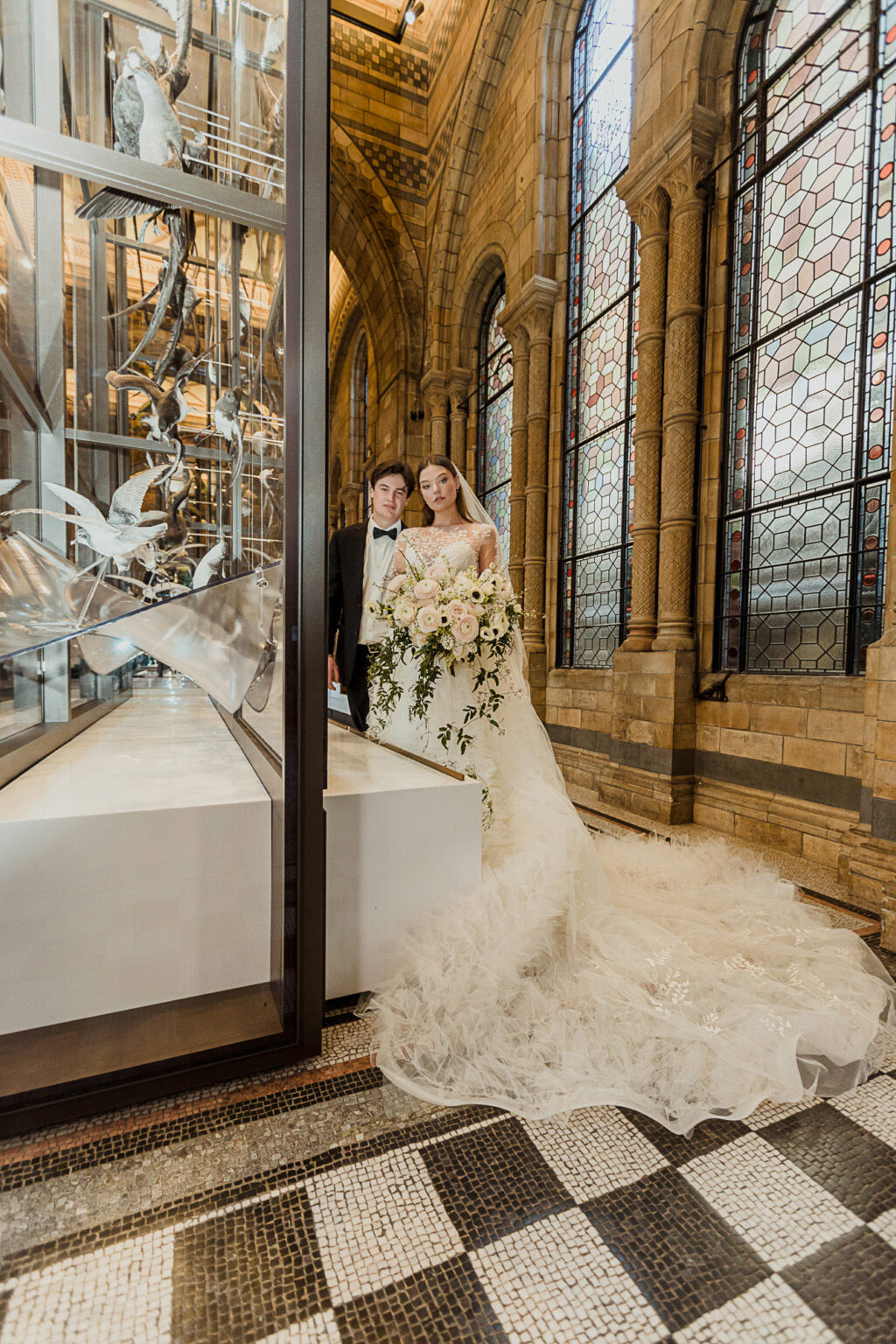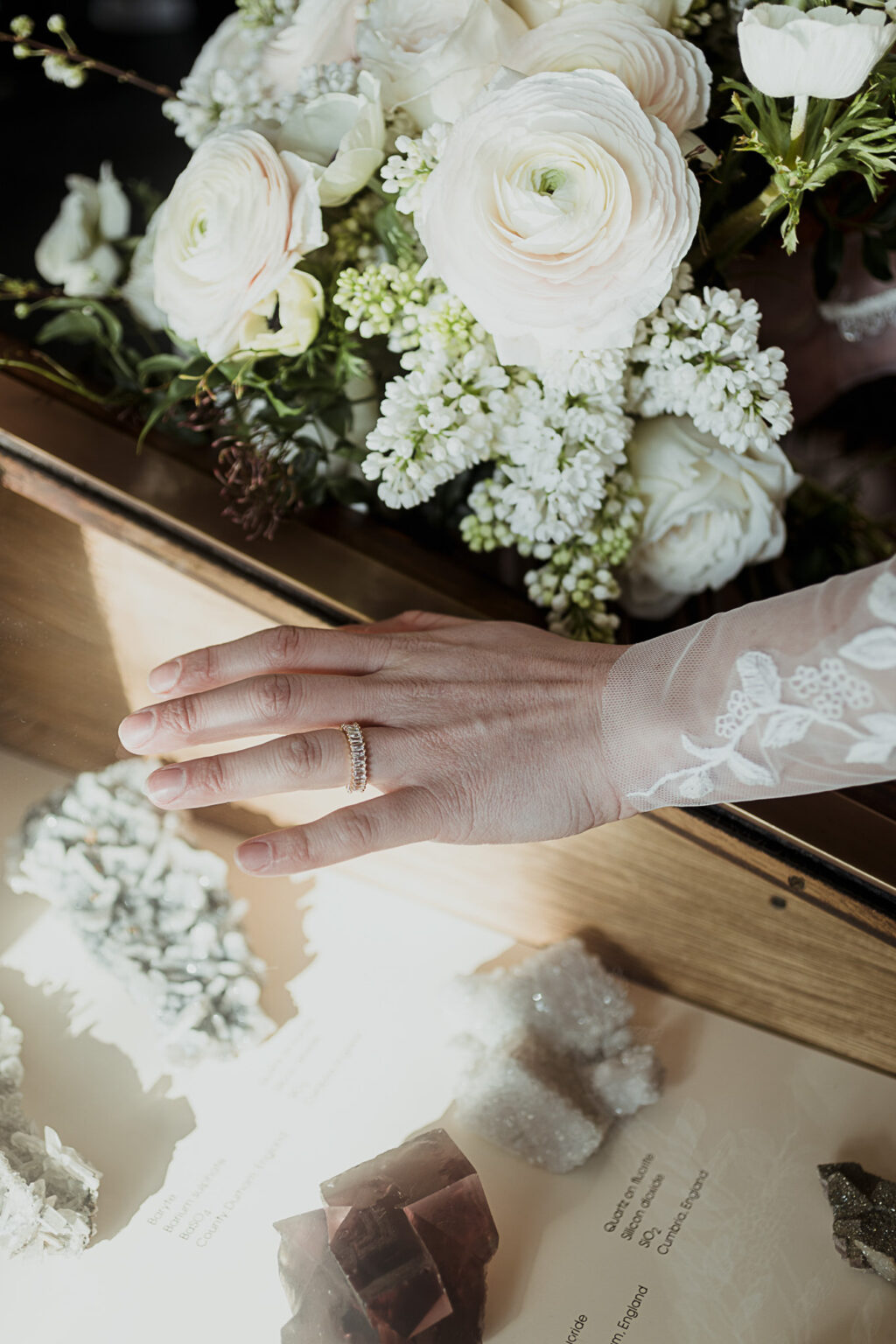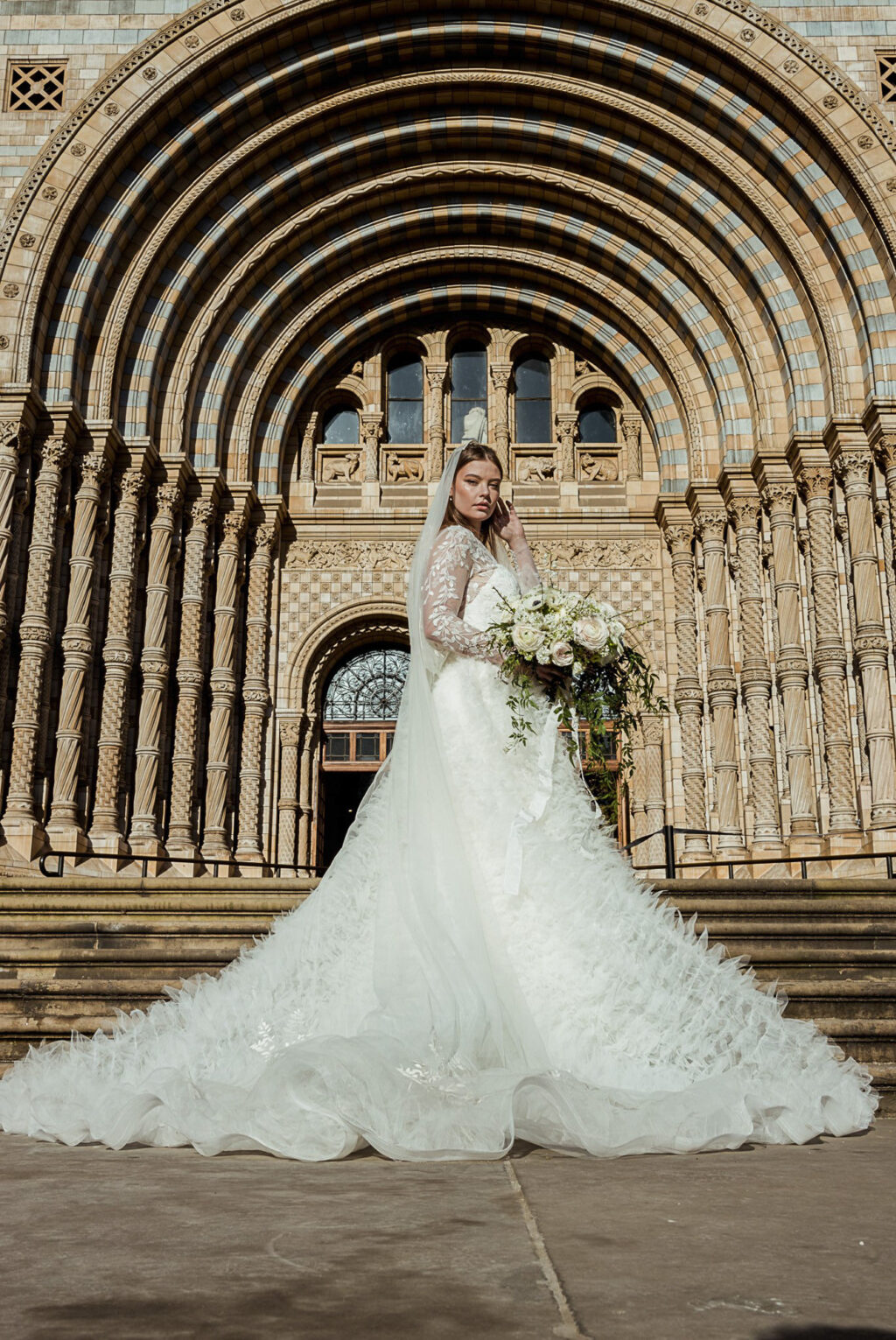 "This type of venue is a historical building with a busy city feel. This venue is a Natural History Museum full of interesting artefacts and big open spaces. There are photo opportunities in all areas. This venue is perfect for small romantic elopements and big wedding events."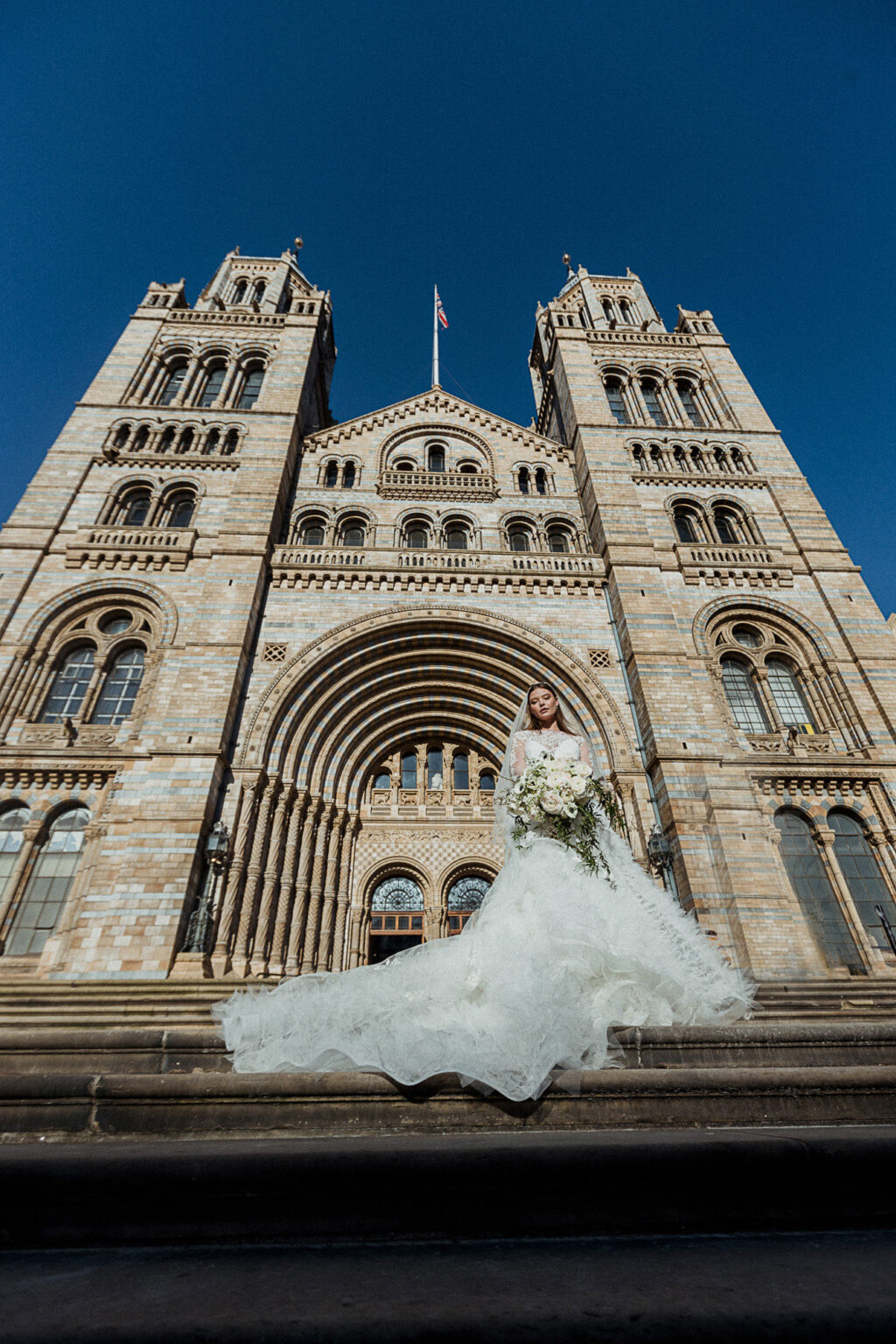 How can a couple turn this theme and ideas into reality?
"Exploring museums and galleries that are local is a great way to start piecing together your day. Most museums like The Museum of Natural History are free and when aware of the event, They are happy for elopements to be shot at their venue at no charge. This can be a big advantage for couples working with budgets. The NHM also offers after-hours venue hire if you're looking to transform this idea into a full wedding without the public."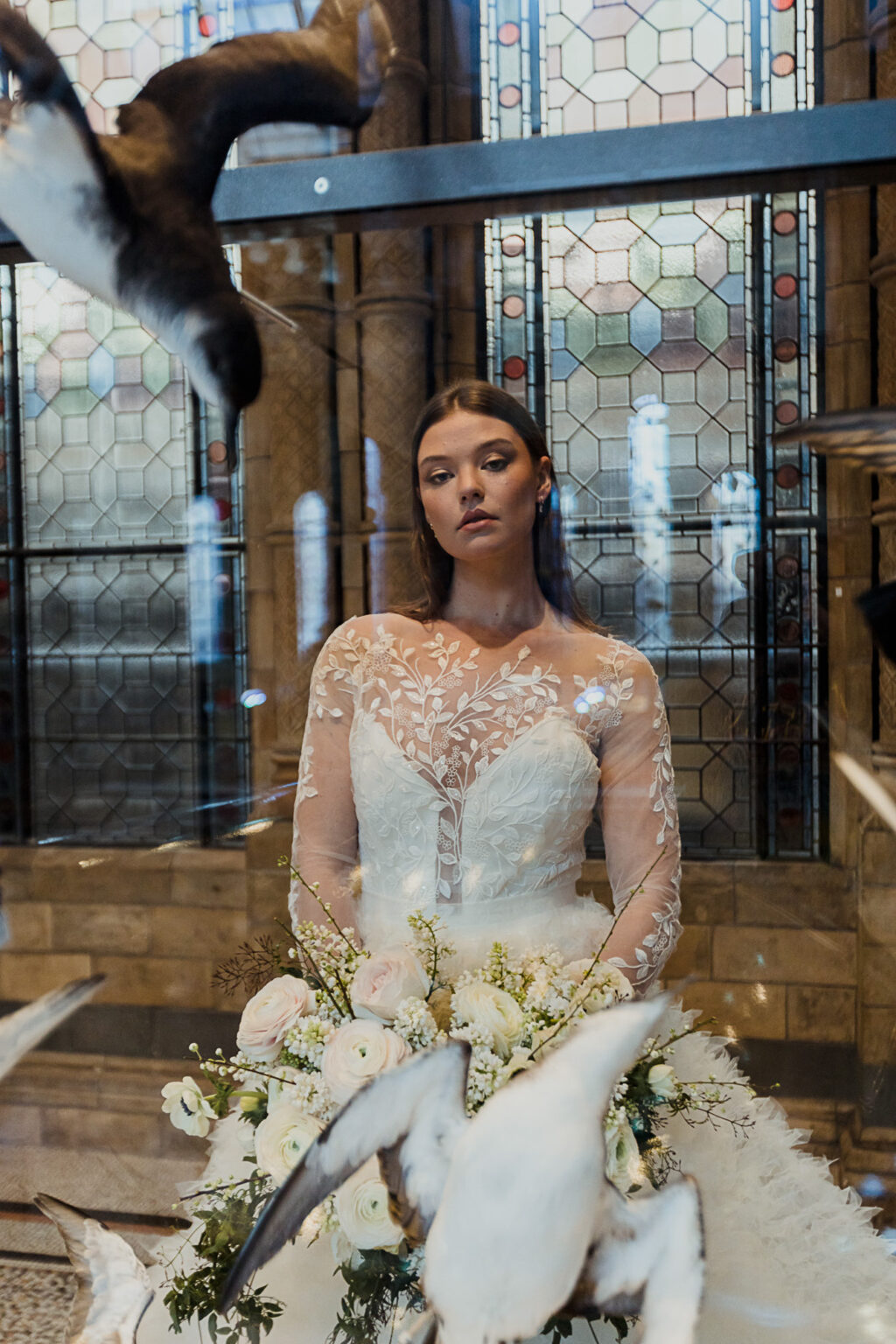 Styling
"For styling think grand, royal and dramatic. A statement dress with a big long train, lace and small patterned detail designs helps create your English bride look. As our dress was fully sustainable it's possible to be both luxurious and eco-friendly. Pairing a veil that has the same length as your dress can help intensify the detail. Matching your outfit with a strong darker make-up pallet can help tie in your look, this will help stand out from such a powerful dress and architectural background. Our make-up artist wanted timeless with a modern twist. Finish your look with a sleek golden jewellery collection, we think some gold pieces add richness to the look. Don't forget your bouquet will compliment your wedding style, We used light, airy, white and blush pink seasonal flowers with green foliage tied with a beautiful silk ribbon to compliment the look, a long leaf drop bouquet designed to ensure elegance."

Photography
"Choosing a photographer to match your vision and style is important. Make sure you have a positive connection and a strong sense of understanding of what you are looking for your day is being received. Researching portfolios to understand what style of photography you are wanting, light and airy or dark and moody? There are many styles of editing to suit all couples. We find clients who have Pinterest or mood boards sometimes make it easier to understand their expectations. Photographers love creative control but also, don't be afraid to add in ideas of certain shots you may be looking for."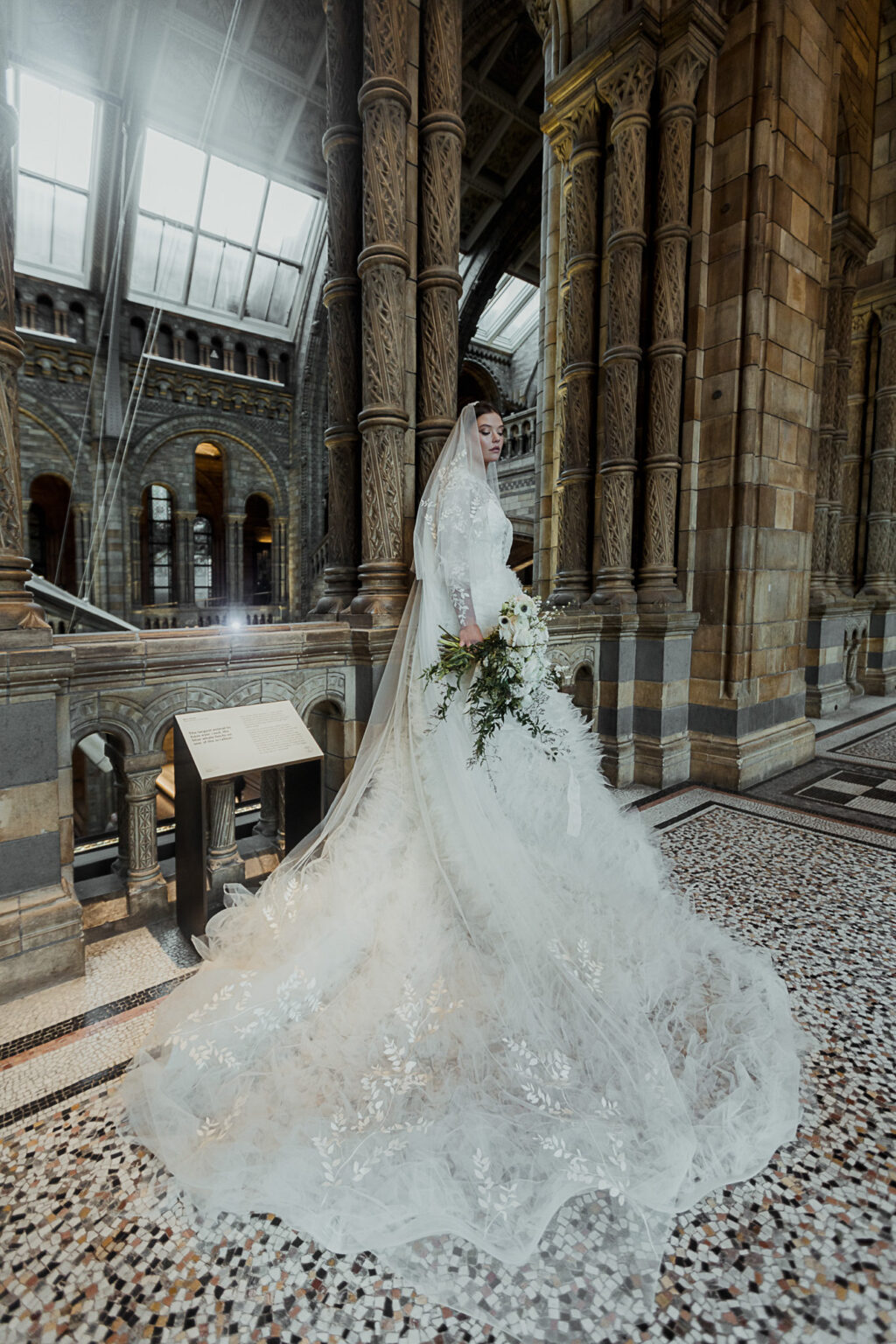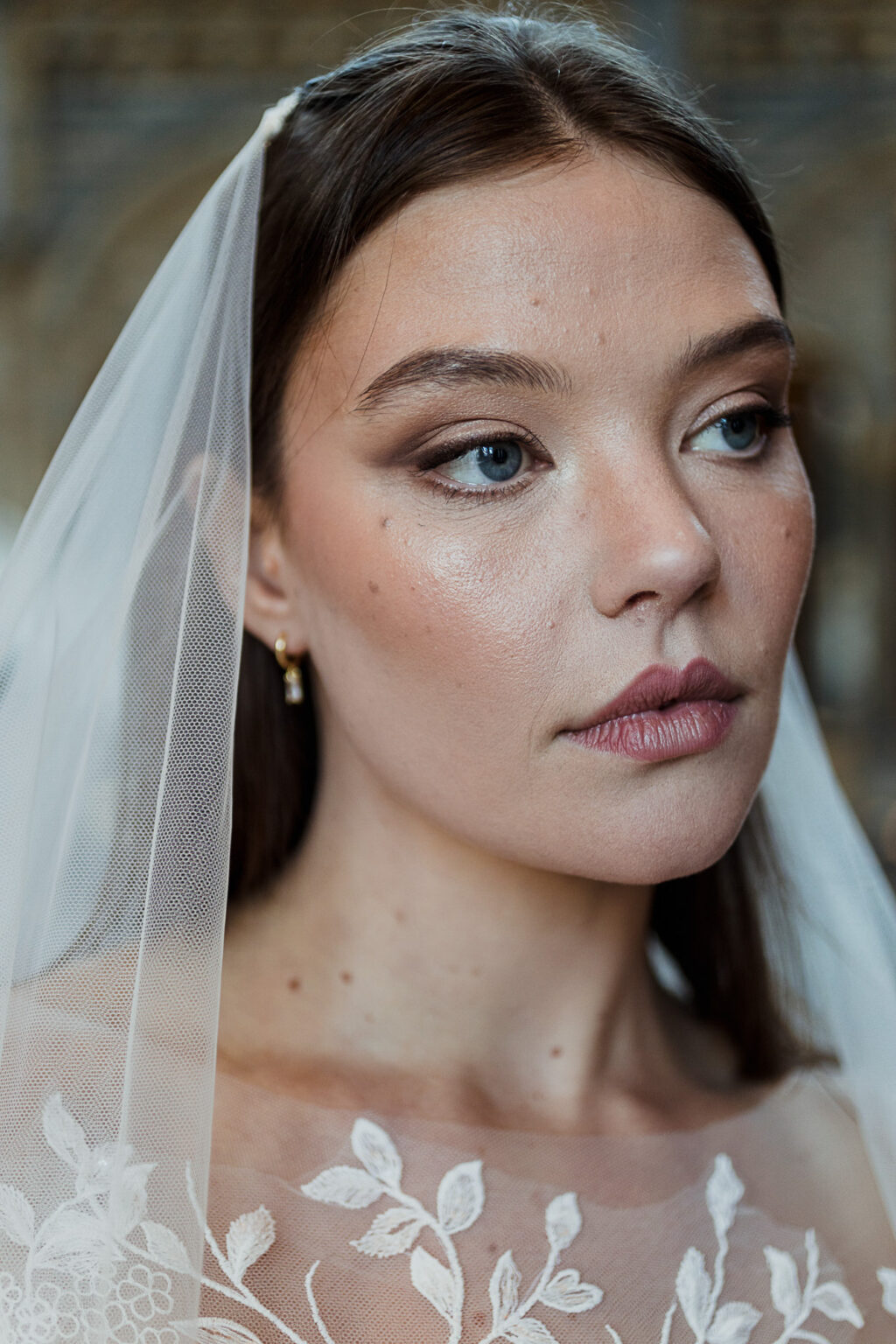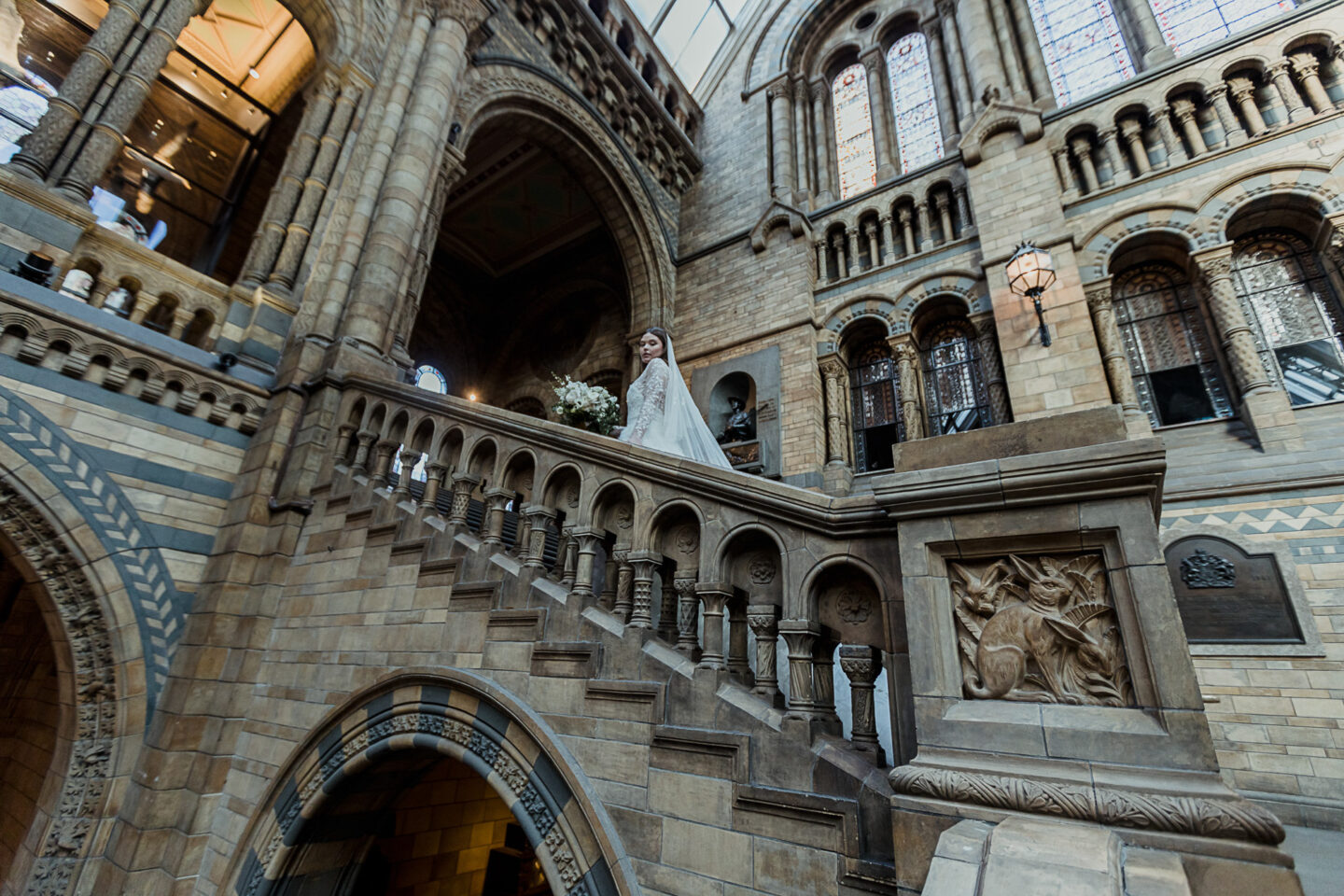 The Dress
"Have an open mind when trying designs on for the first time. Look at different styles, details and silhouettes and you may surprise yourself. Keep in mind a style. boho, whimsical, princess etc along with keeping in mind your venue and what would realistically work on the day. Having a budget in mind is great, this narrows down the risk of falling in love with something that's out of your price range. Most importantly find something you feel yourself in."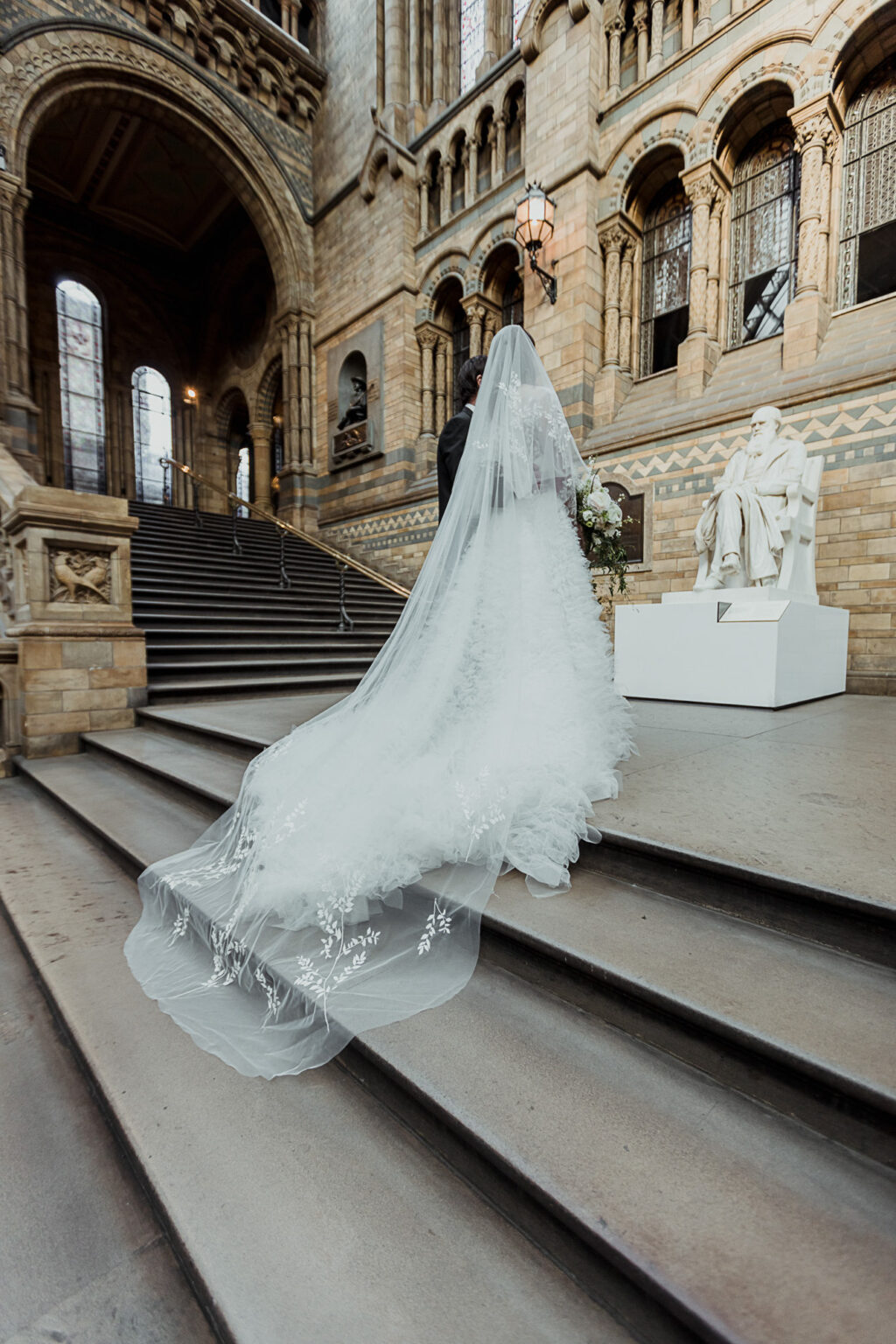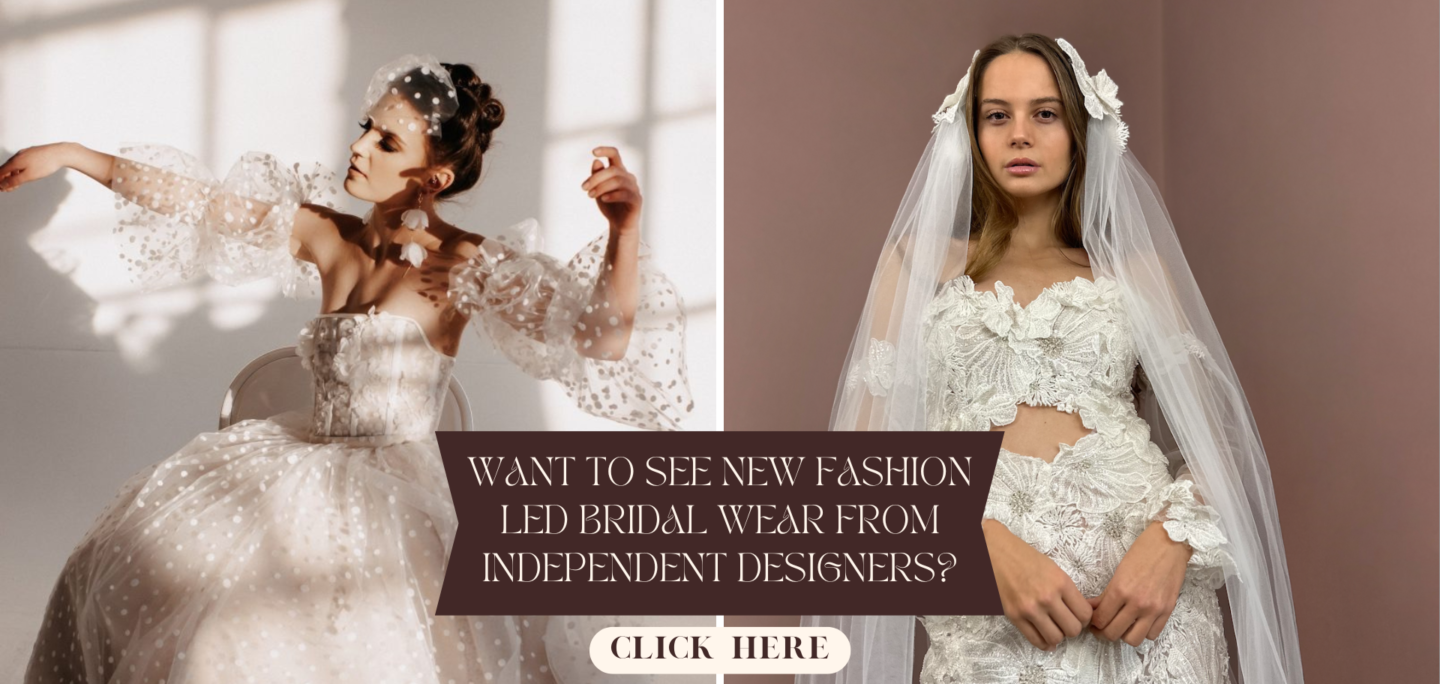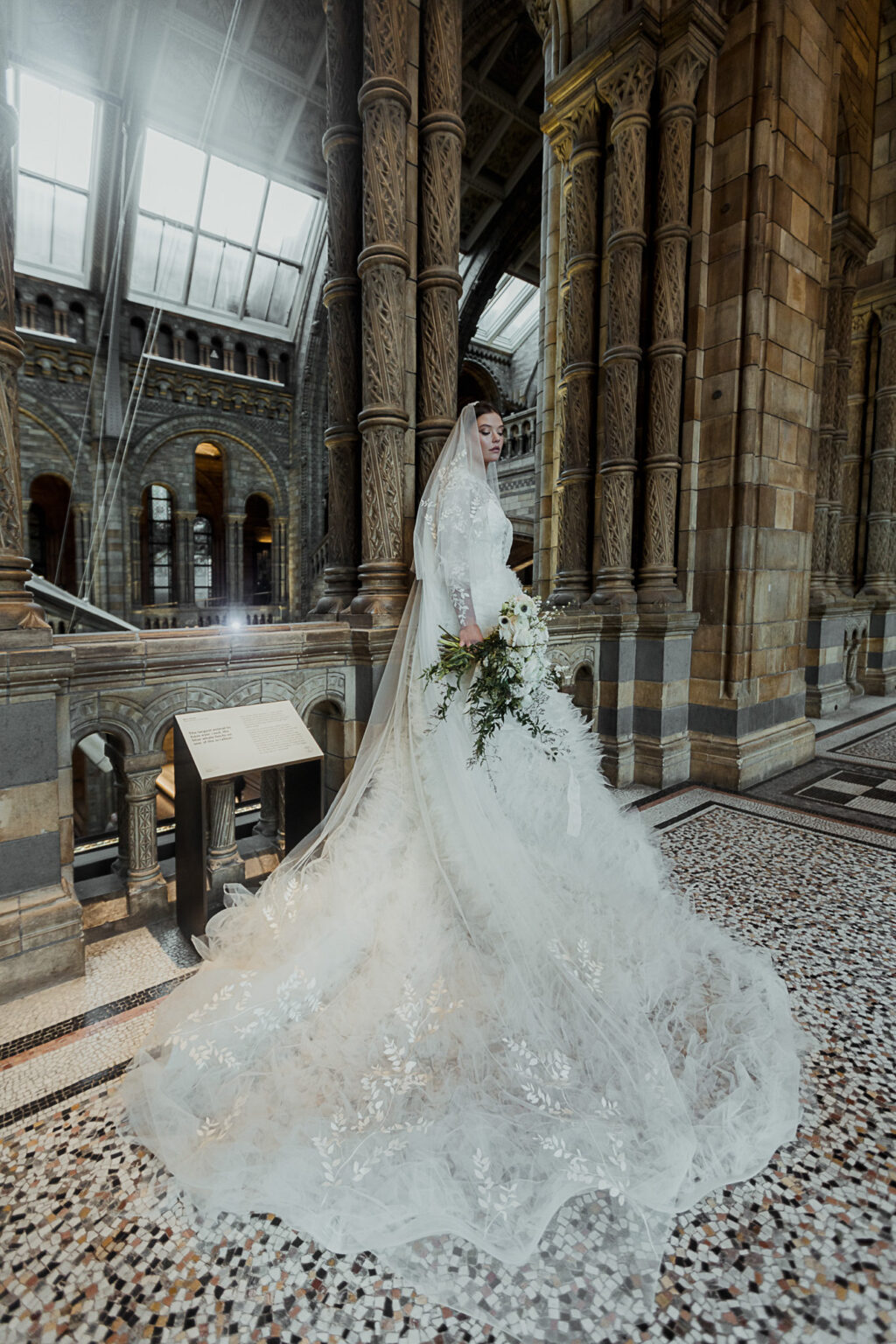 Flowers
"When Finding a bouquet or flowers to suit your wedding, have in mind details and colour schemes. It's also best to find your dress before securing details for your bouquet this may help to choose what would match nicely with your outfit. Finding inspiration on size and shape can help navigate through the rest of the detail, Also having a look into what kind of flowers are in season for the time of your special day although most blooms are available all year round due to importation. There are also other options for fresh flowers. Feathers, dried flowers, green foliage, and felt flowers and becoming popular as bouquets. These are a great way to make sure you're staying sustainable."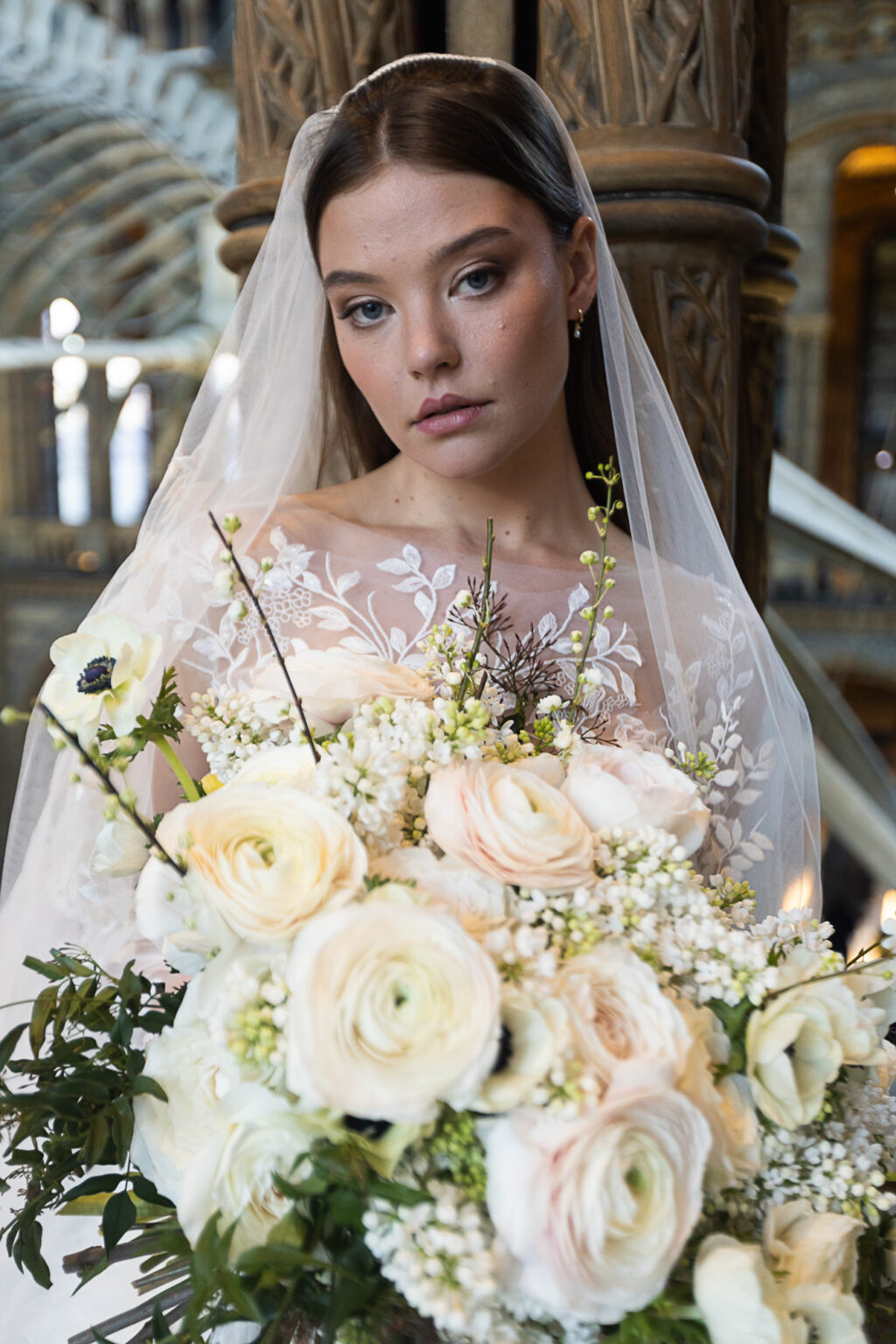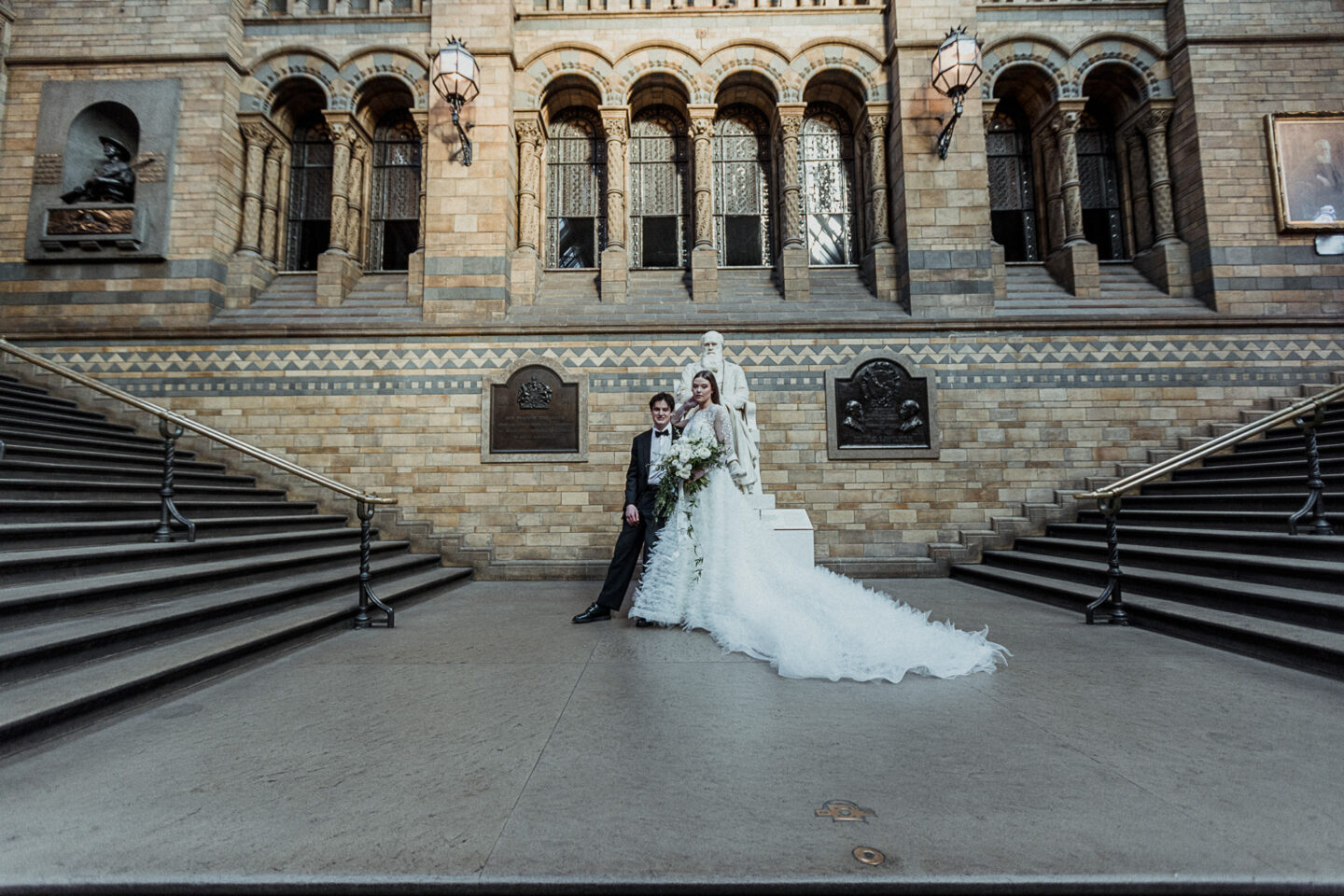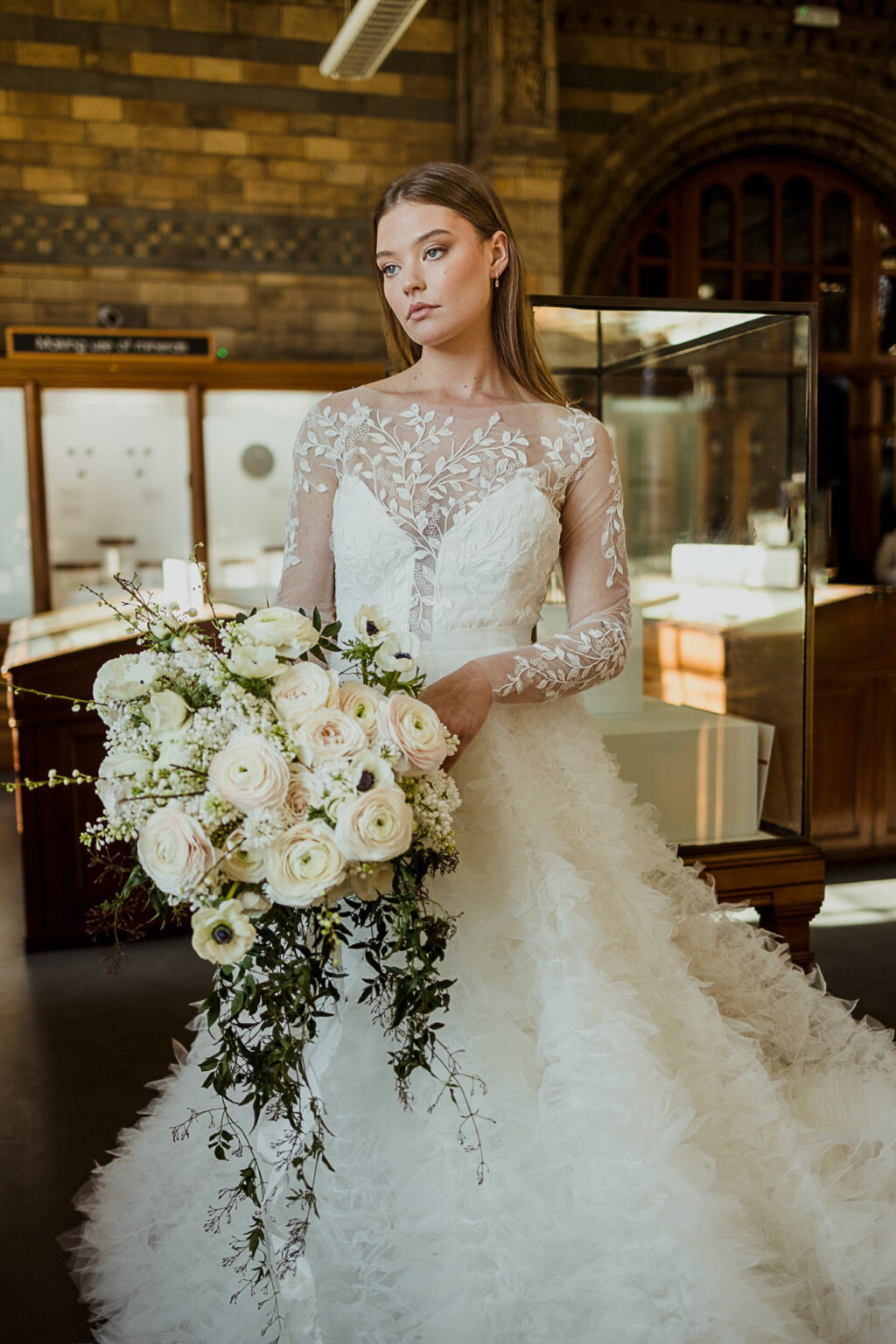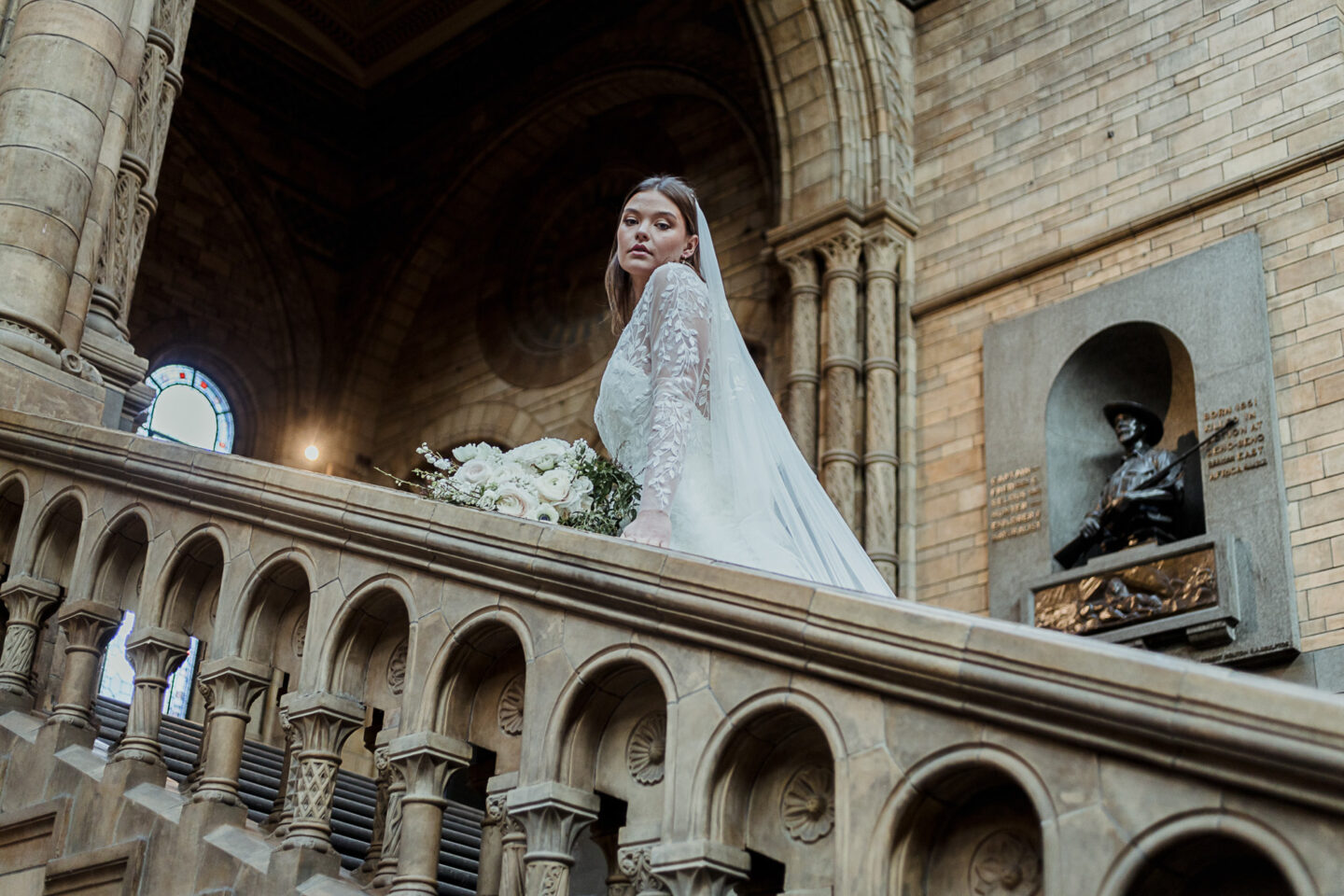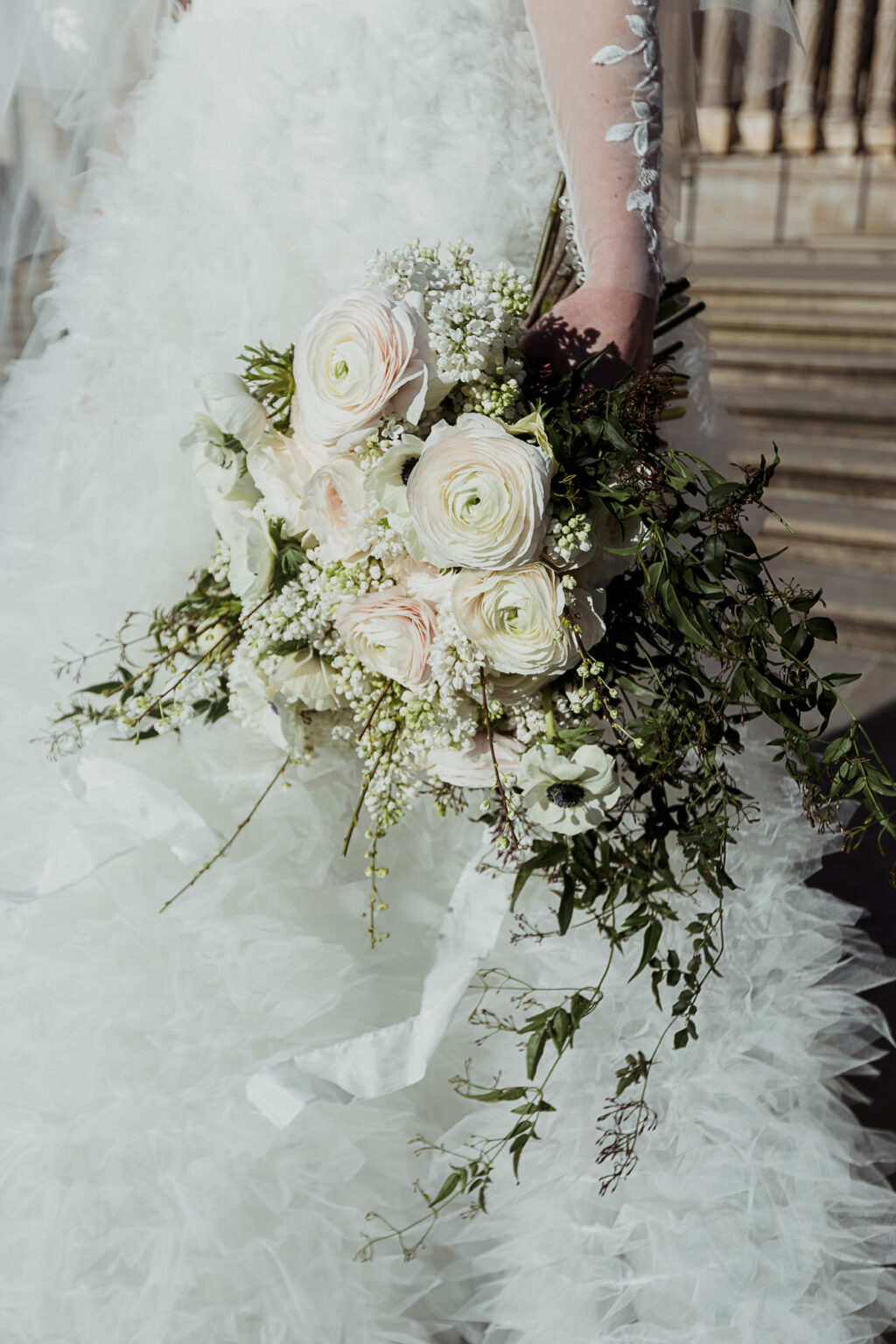 Hair and Makeup
"When looking for a makeup artist don't be afraid to ask your dress designer or even photographer for recommendations, no doubt they would have collaborated with a makeup supplier and could help find you a great match also ask people you know for personal recommendations. Have an idea in mind of what kind of make-up you are wanting, find inspiration online and look at colour pallets you find to fit your style. Trusting your professional makeup artist is a must, Listen to what advice and recommendations they have to offer you may find yourself liking something new. Makeup trials are also a great idea. This helps you to get a feel of your makeup artist skills and style, anything that needs changing can be done and that limits the risk of last-minute wedding day makeup disasters."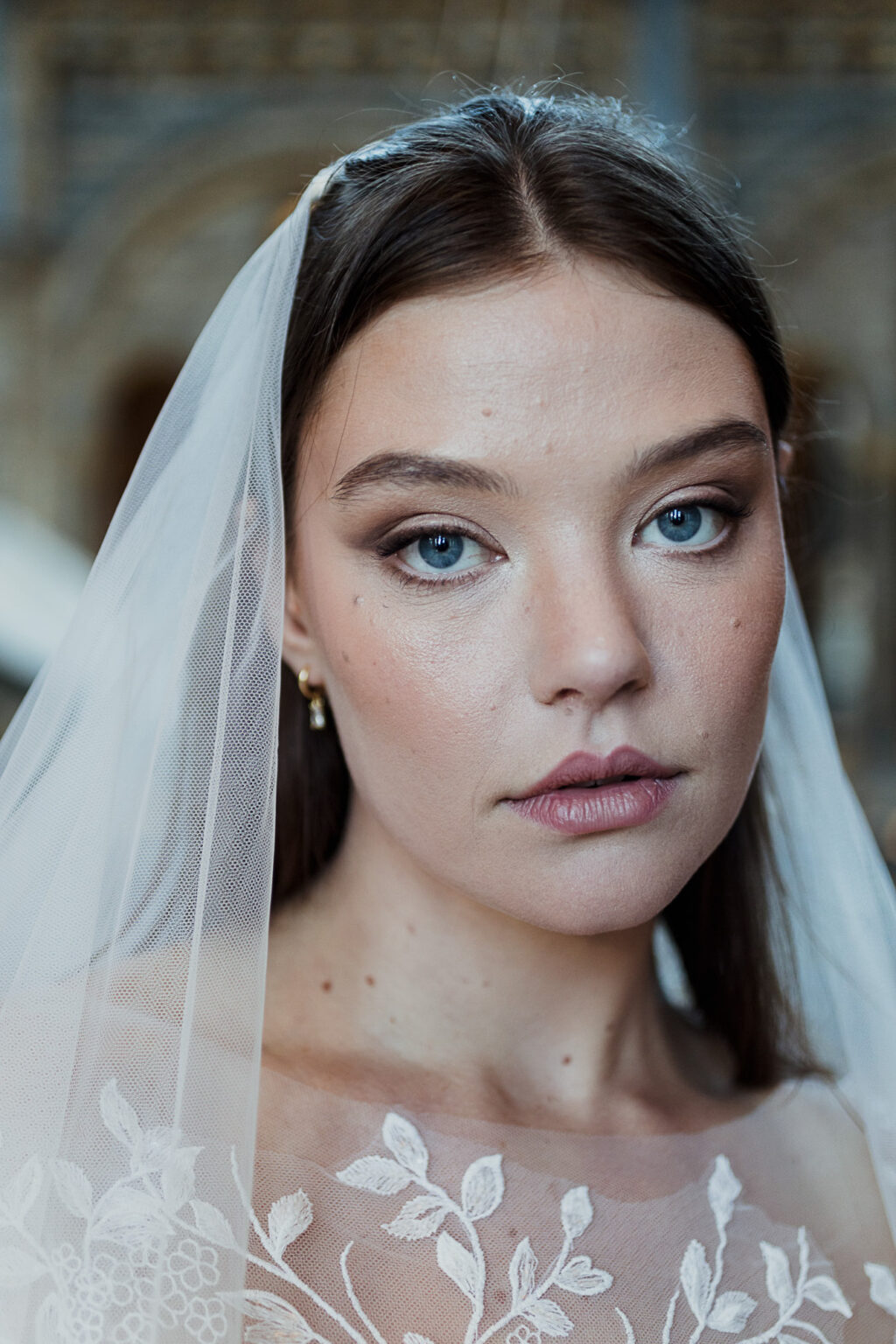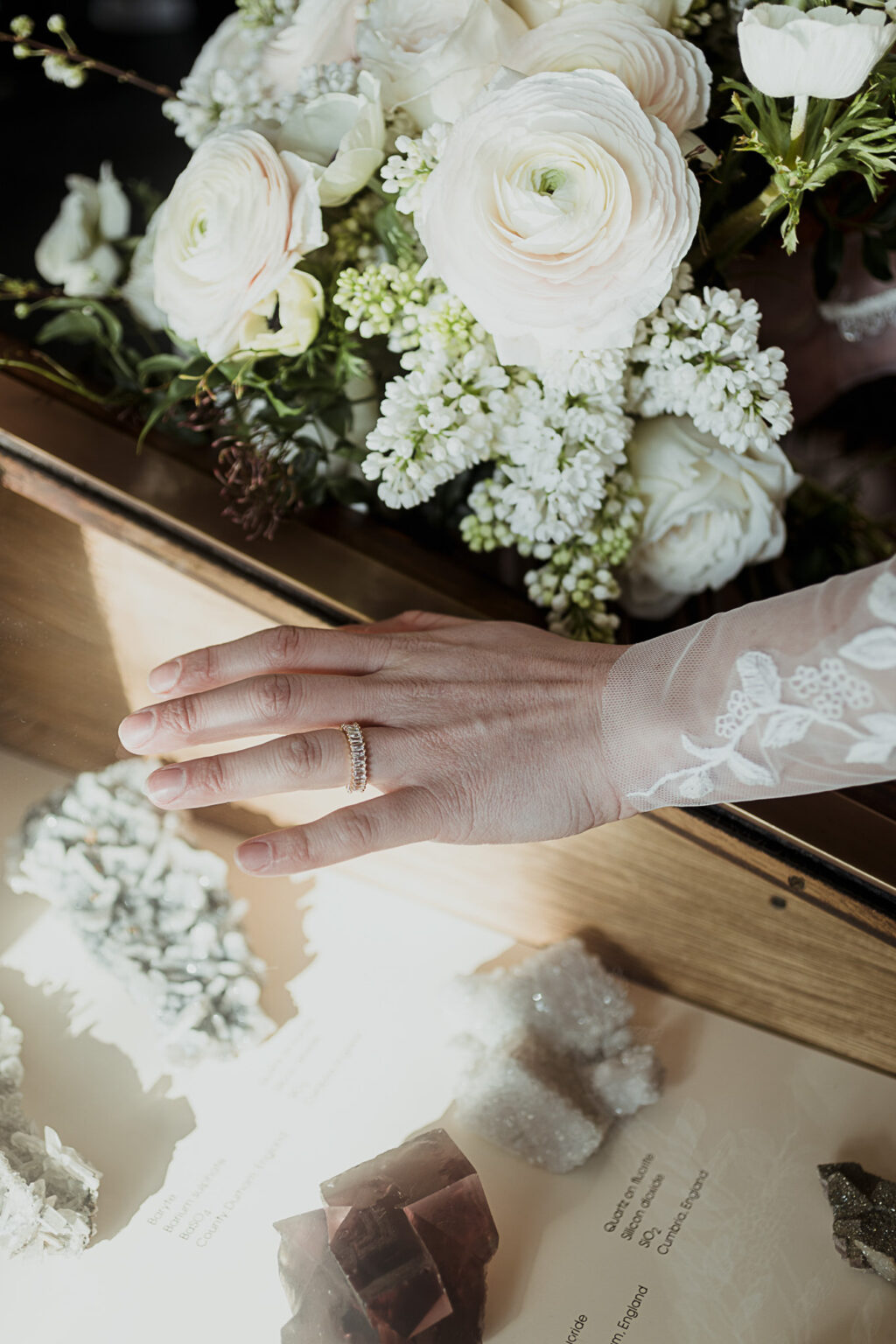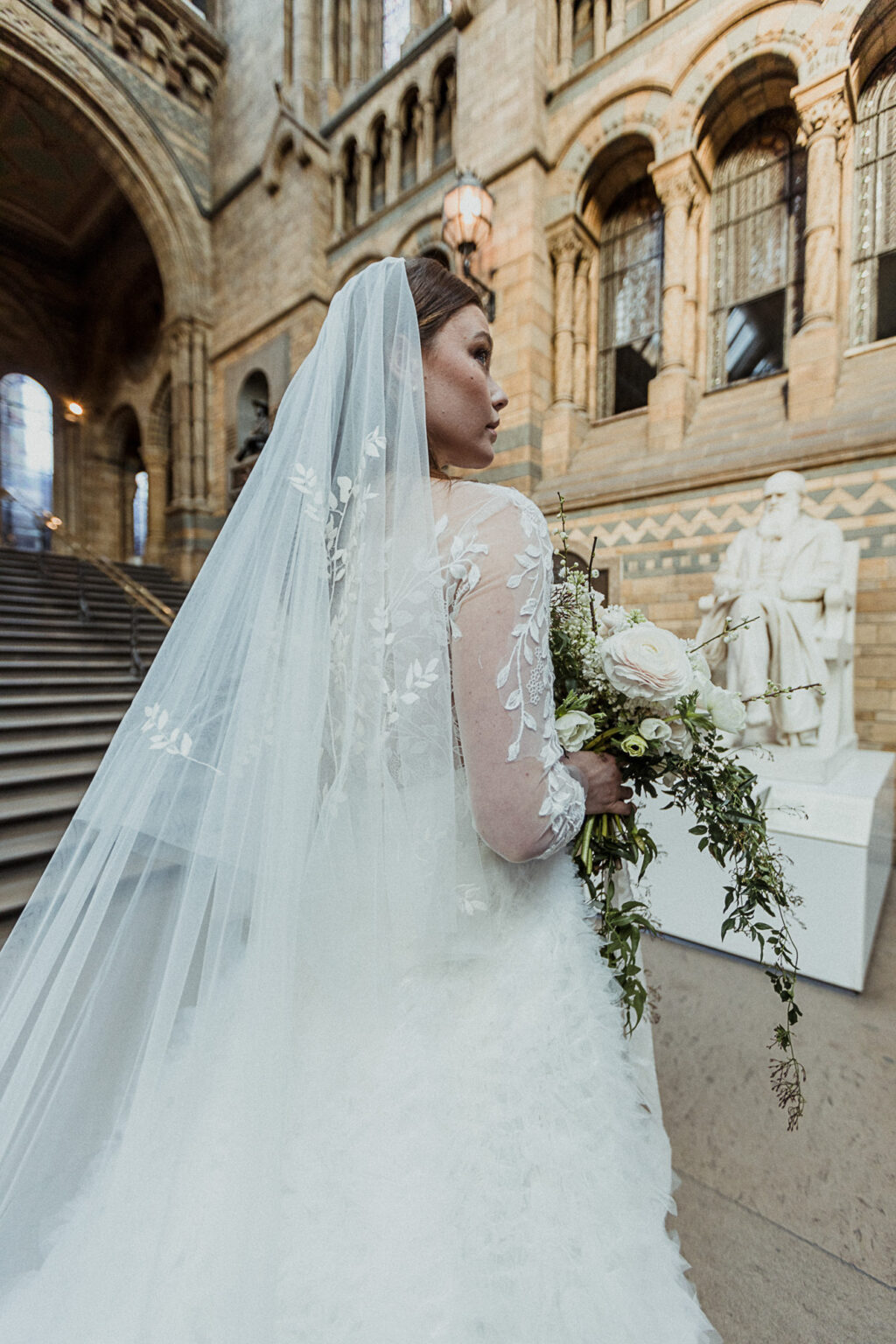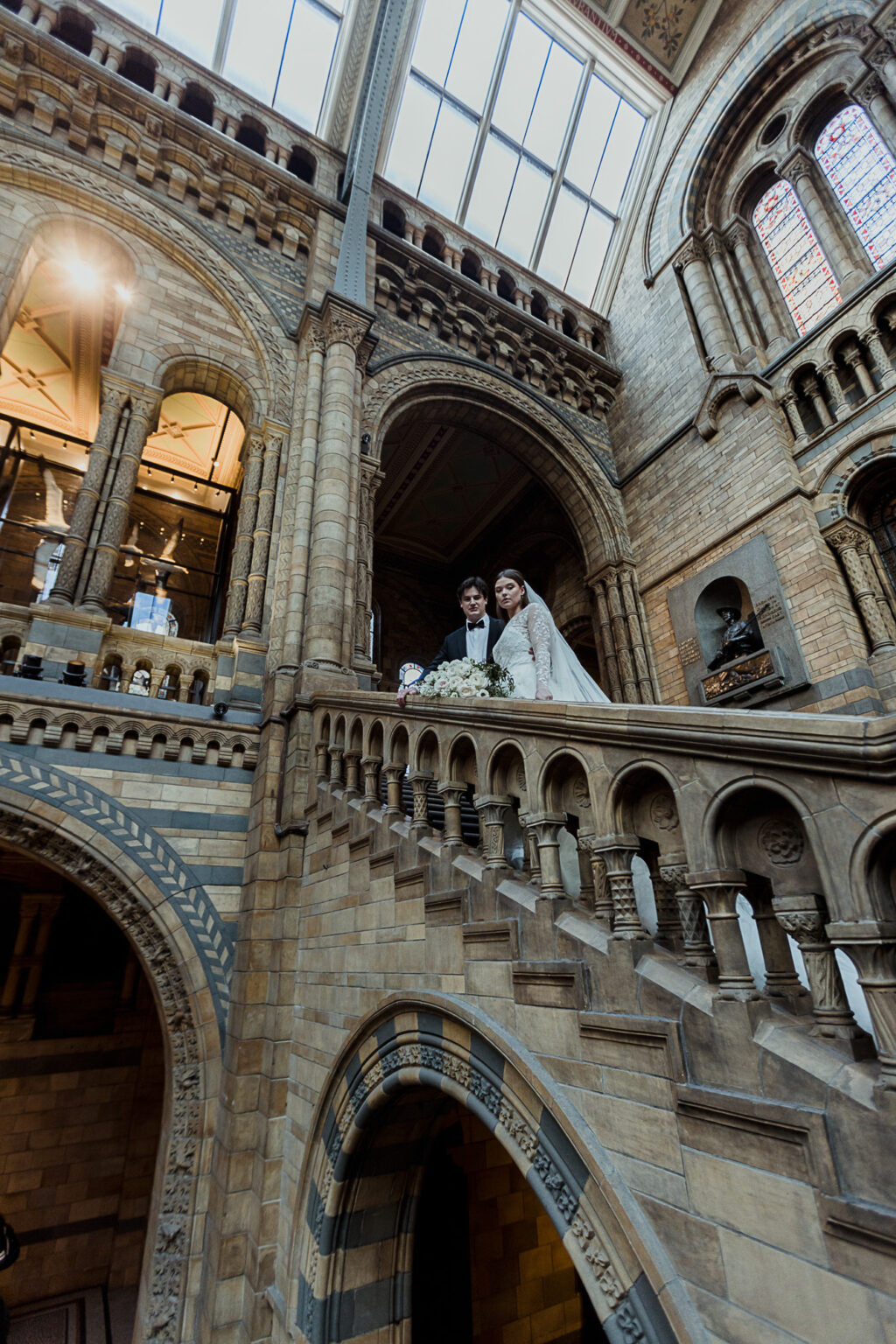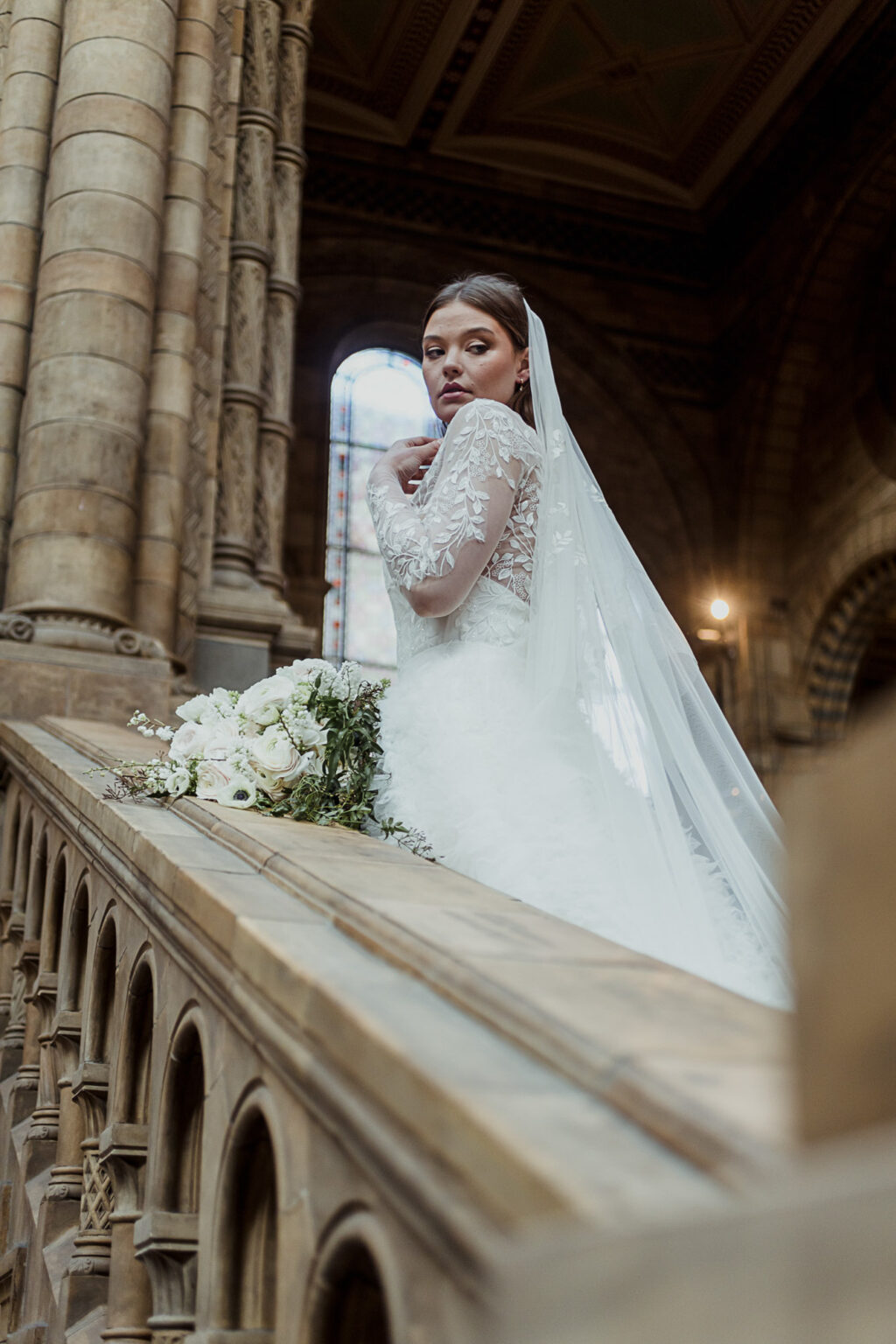 Veil
"When finding a veil to match your dress there are a few things to consider. Firstly the length, if you are wanting a more traditional, long veil make sure it's longer than your dress. Going with a simpler, minimalist dress design allows you to be more adventurous when it comes to pairing the veil. Having your hairstyle planned first before selecting a style can also help when deciding on how you want to wear your veil."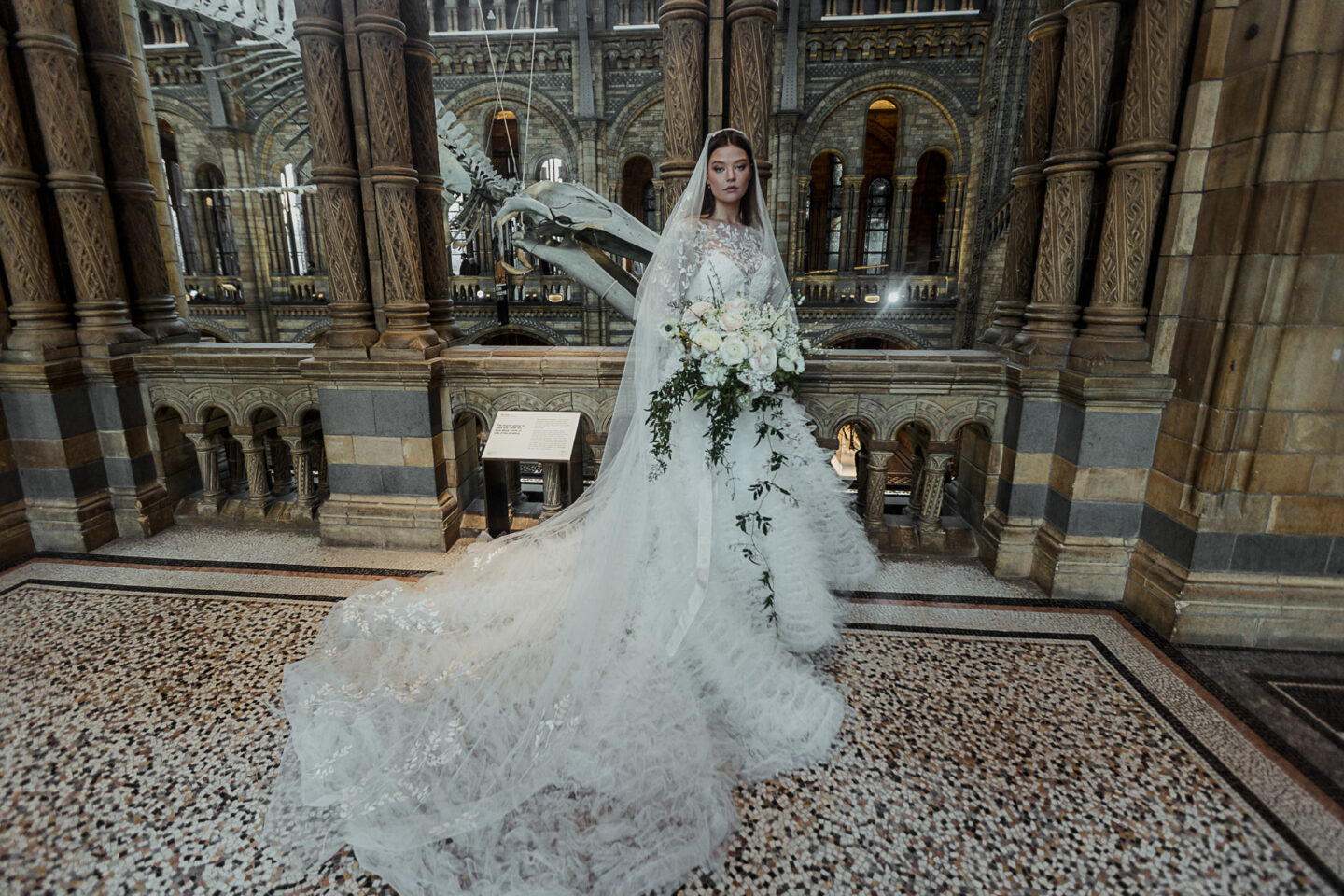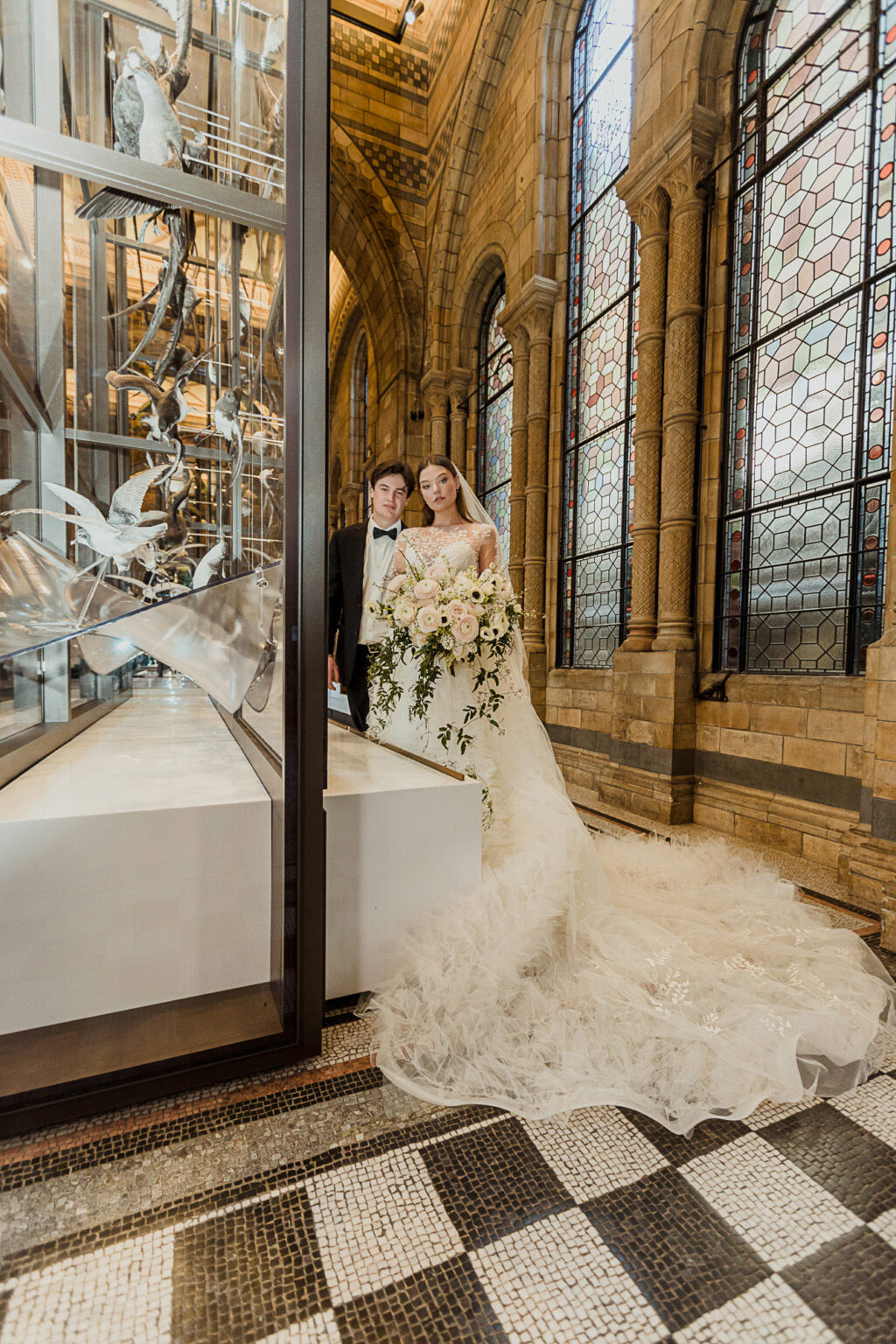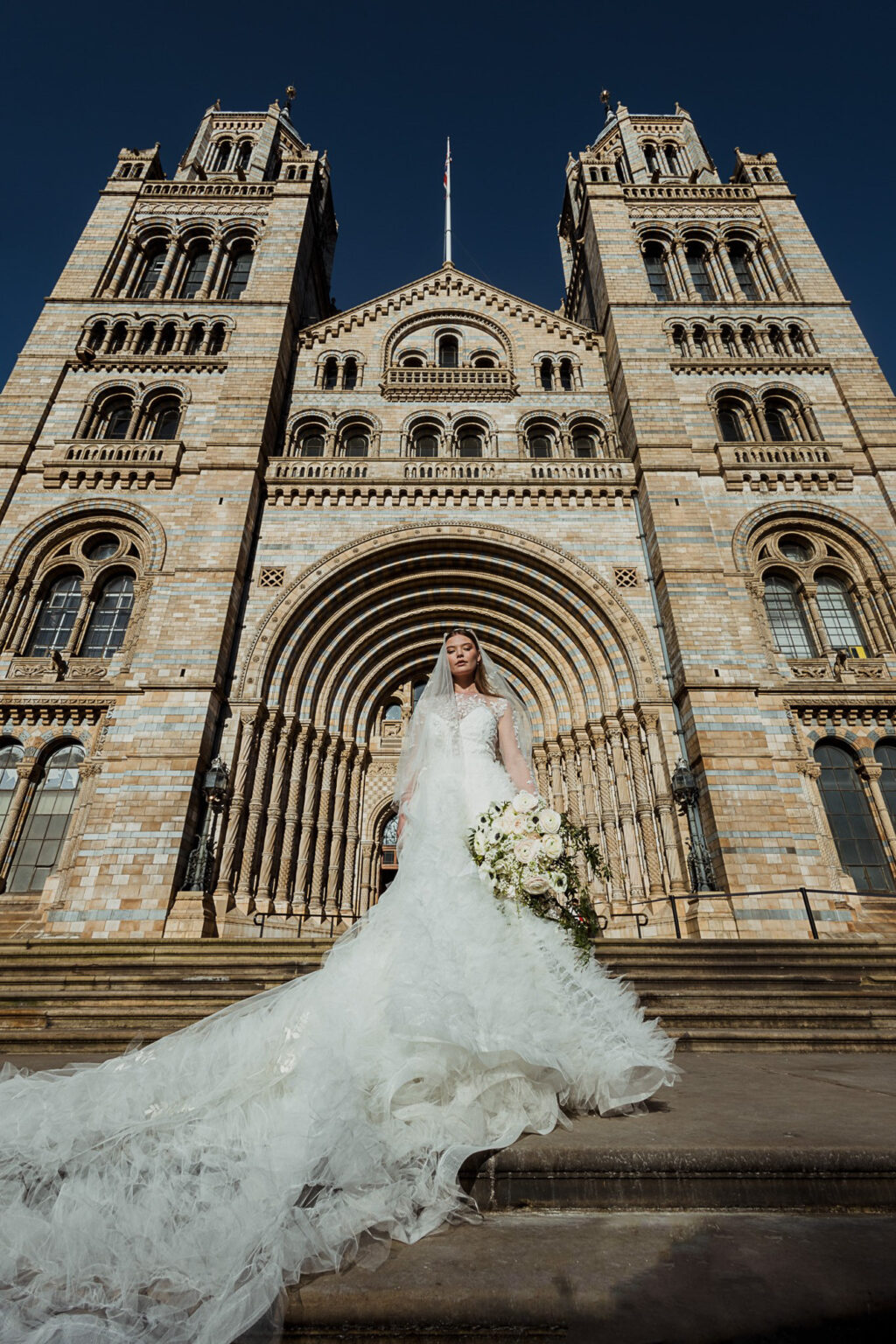 IF YOU LOVED THIS INSPO AT THE NATURAL HISTORY MUSEUM, PIN IT!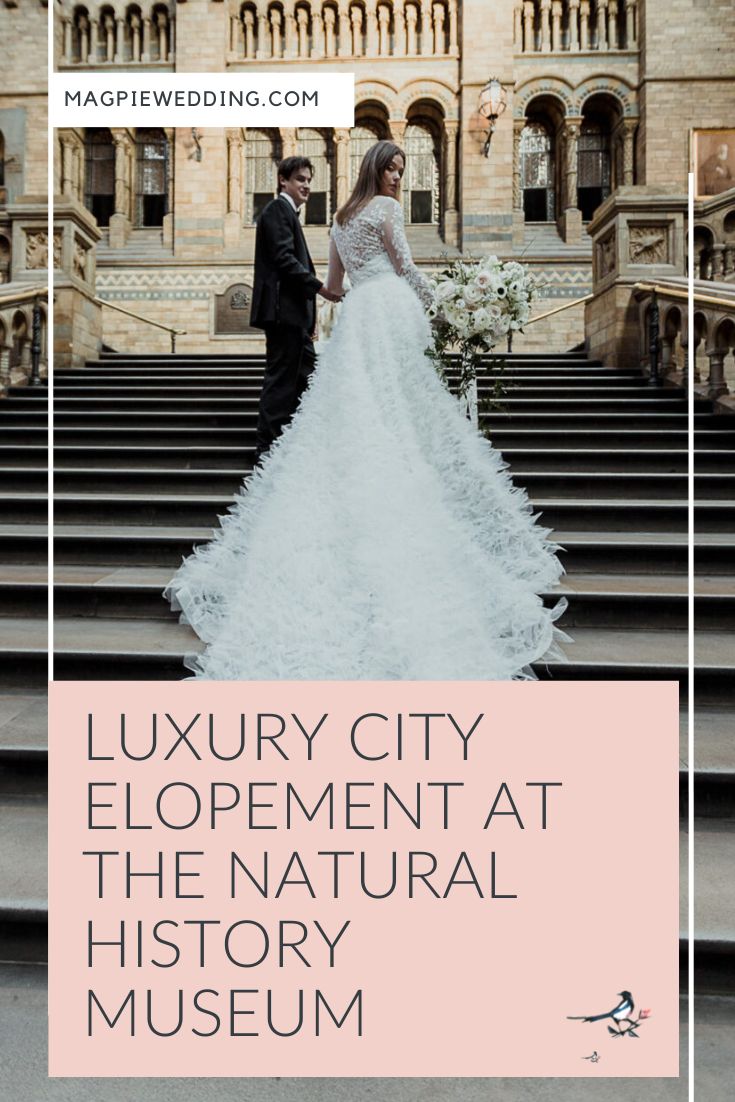 If you loved this elopement at the Natural History Museum you may also like;
Intimate Elopement With Ballgown Wedding Dress At Portland Bill, Dorset
Elopement Wedding With Intimate English Country Vibes
City Elopement With Bridal Jumpsuit and Vintage Wedding Car In Guildhall, Bath