Today we have dreamy spring garden inspiration at it's finest with these sustainable wedding ideas at Kate's Garden, Clee Hills, Shropshire. Jane Goldman of Tulle & Blue and her team created a world of beautiful pops of colour and chintzy hints, for inspiration which is sure to help you, if your creating your own garden wedding vibe! We catch up with the team who tell us more about these sustainable wedding ideas…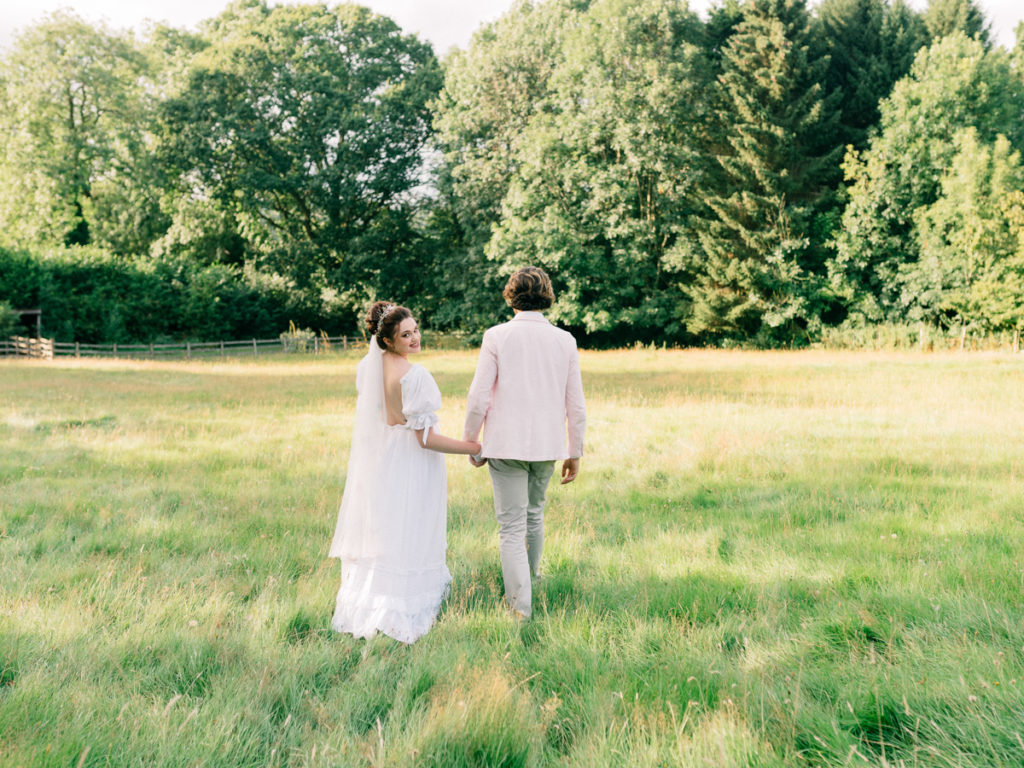 "As Eco Weddings are becoming more popular, I thought it would be interesting to explore the possibilities of a greener wedding – how it influences choices of suppliers, where to hold your wedding and what its carbon footprint would be!! Naturally, the shoot would have to have a strong Eco theme – during the planning I did lots of research and realised that it was really important to ensure that it was a true eco-shoot. Everyone is trying to improve how their lives impact the environment in so many ways and this of course is filtering through into the Bridal industry! The suppliers for the shoot were chosen because they all work within eco-principles when running their businesses or offer eco-friendly alternatives – the shoot had to be authentic!"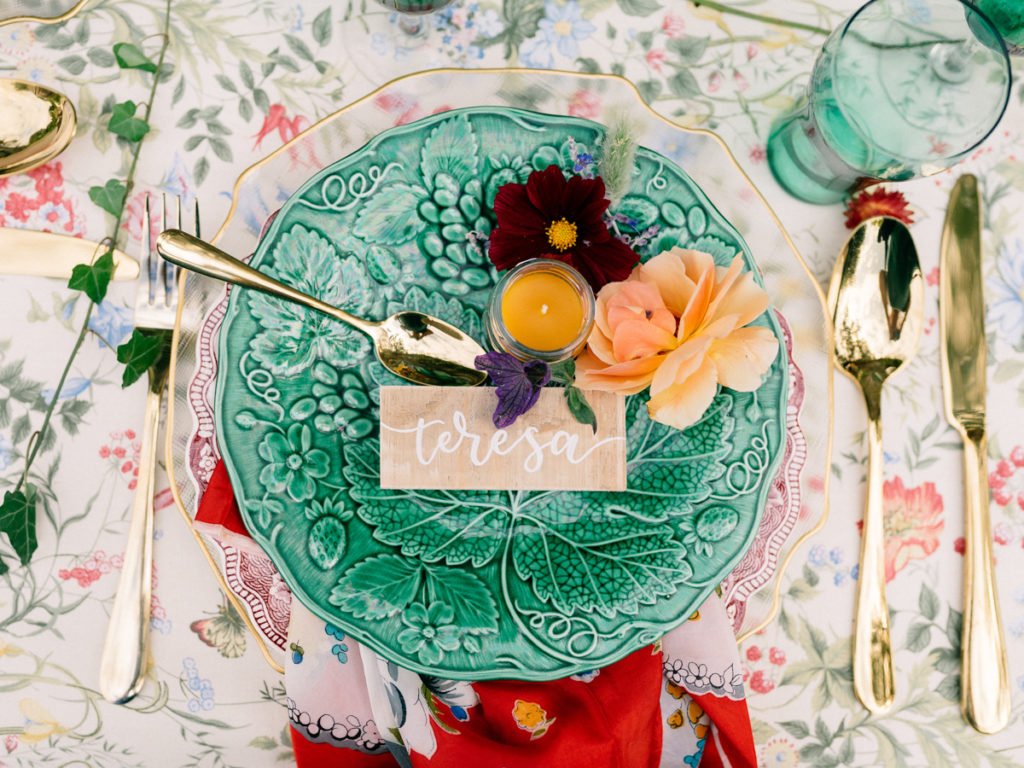 "I wanted the shoot to showcase that a homegrown and sustainable wedding can be stunningly beautiful without impacting heavily on the environment. I took inspiration from the garden – run on organic principles – with its tumbling blooms in all the colours of the rainbow, so the colour palette was based around all the shades of green in the garden with pops of bright colours. One of my favourite designers, Kaffe Fassett, always relied heavily on shades of green as a basis for most of his work and then added colour upon colour in an uninhibited fashion! His work strongly influenced how I was going to use colour in this shoot against the gorgeous textures in the garden! The plan was to style a wedding with an eco-luxe ethos which was breathtaking and elegant. Most of the details featured can easily be replicated at home – as much as possible was sustainable, recycled, repurposed and reused or organic and had a low environmental impact."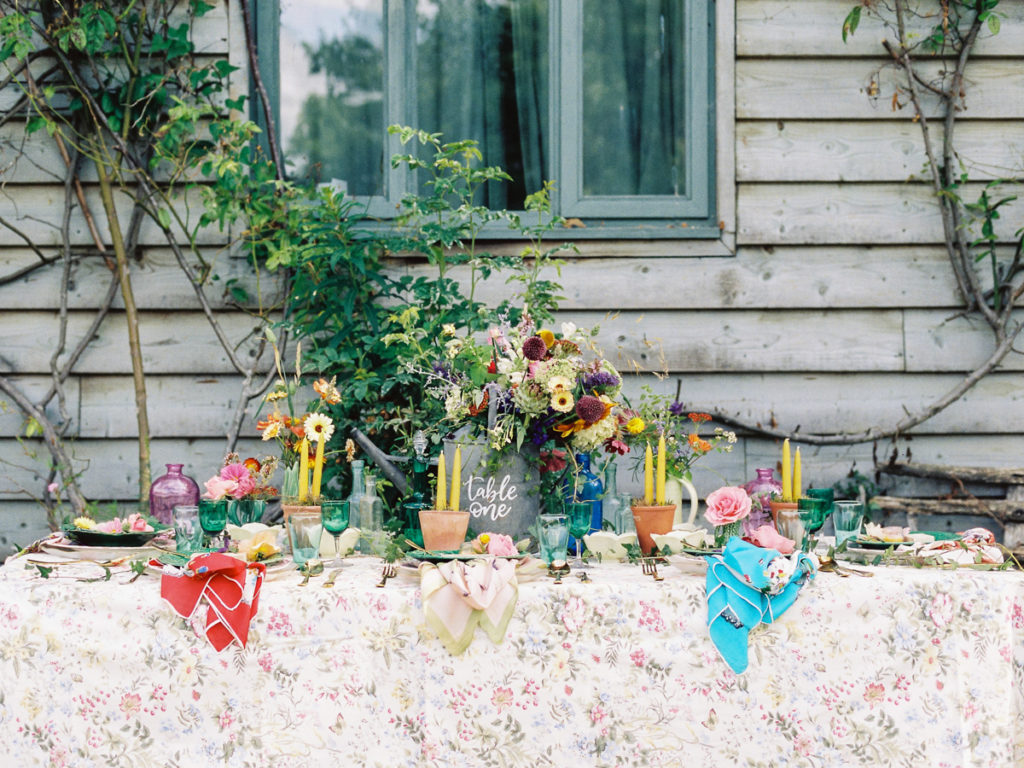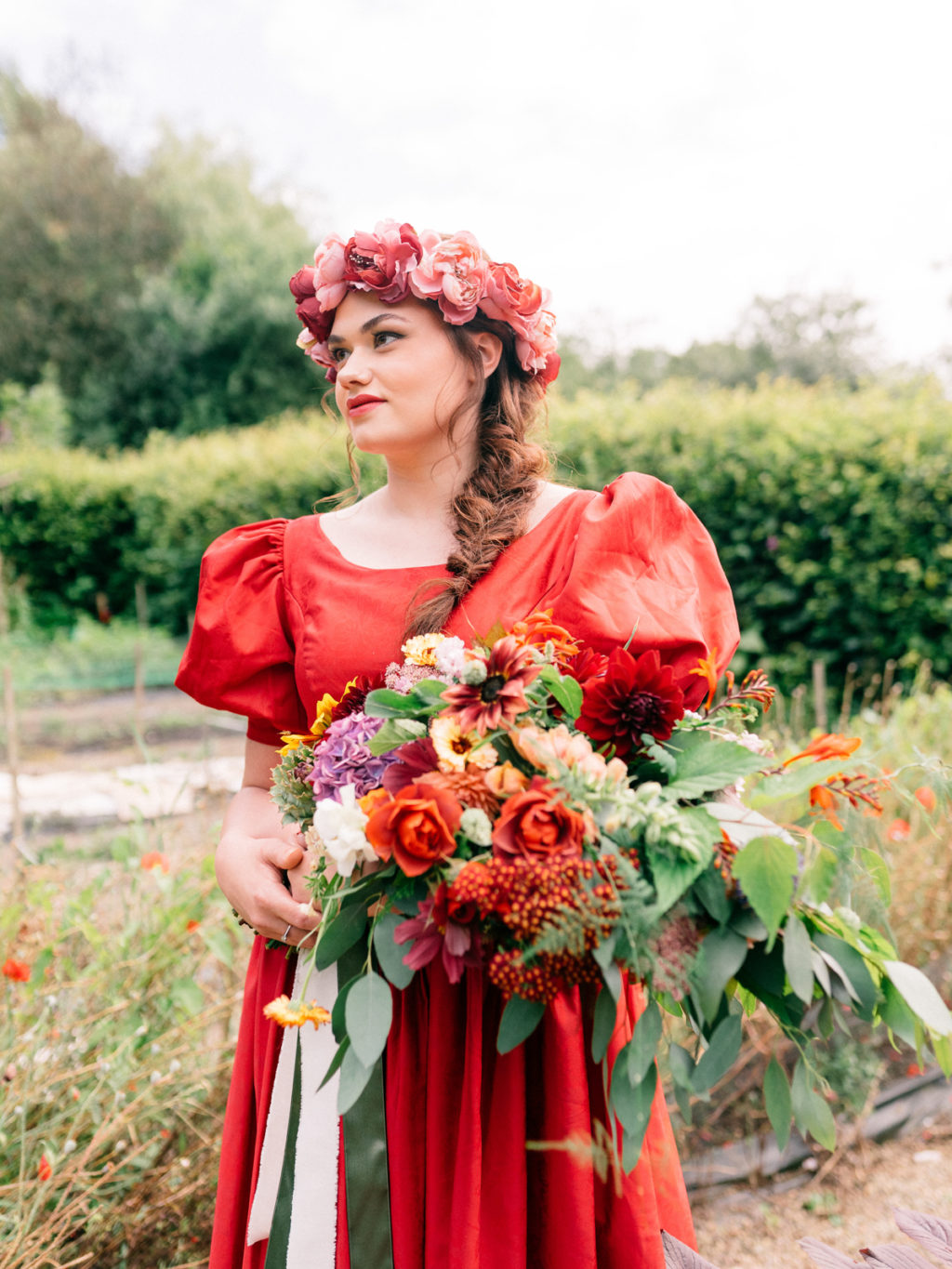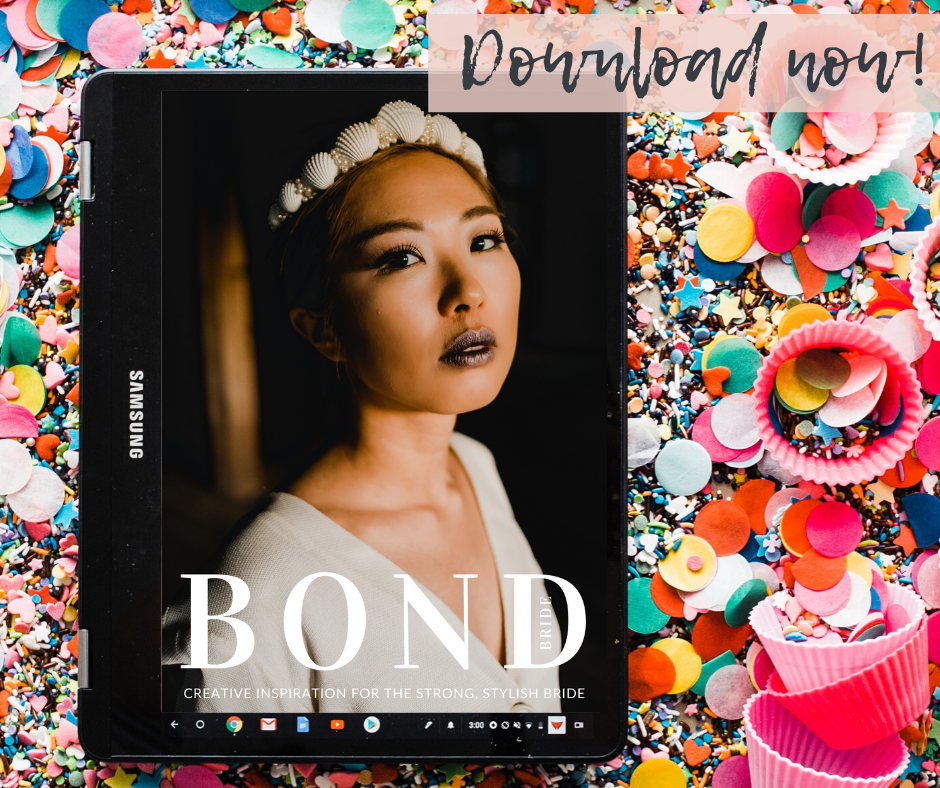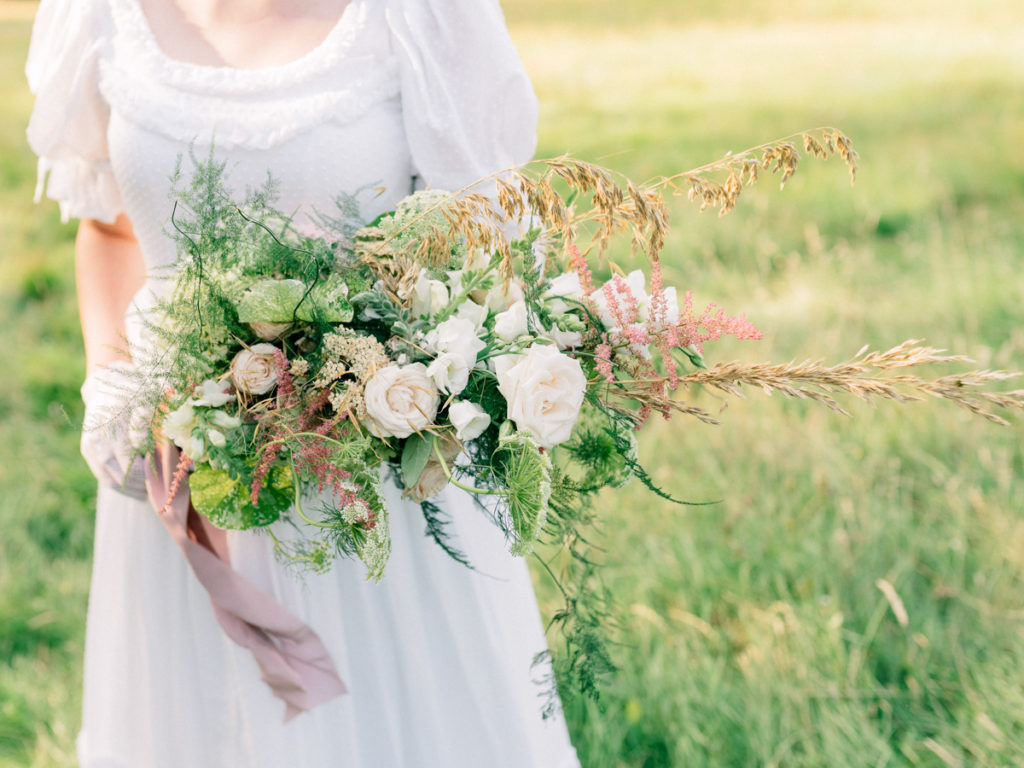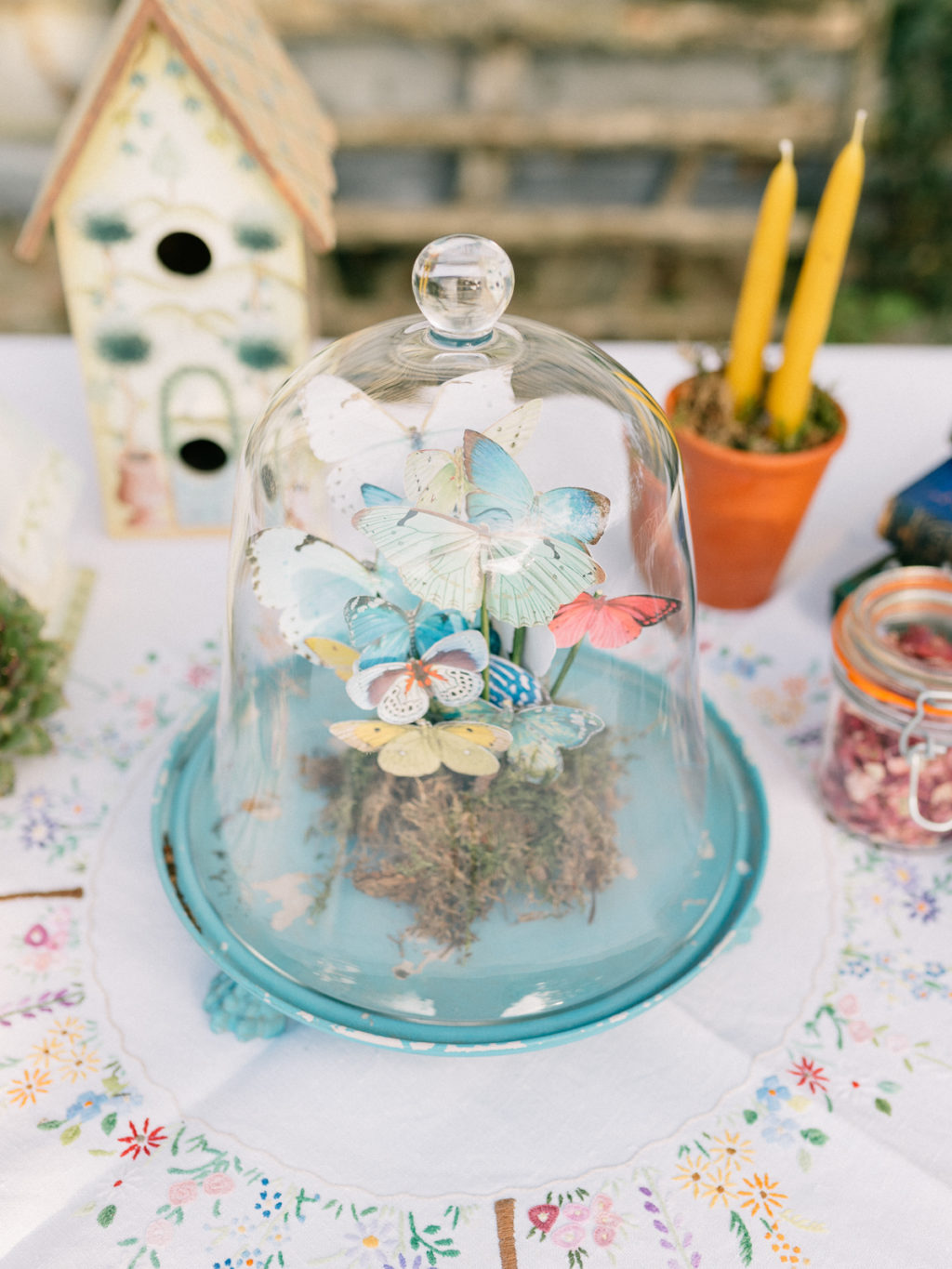 "The setting for our garden shoot is tucked away on the edge of the Clee Hills near Craven Arms in deep, rural Shropshire. The garden belongs to Kate, our florist, and her family and sits at the heart of fourteen beautiful acres of green, rolling countryside. It's like a secret garden – around each corner is another surprise – a beautiful vista across the surrounding countryside, a magnificent native Oak tree, gravel paths overflowing with perennial blooms, a rustic iron barn, a rambler rose which completely covers the wooden shed it is growing over – so much beauty to explore ! This beautiful environment was the inspiration for a natural garden shoot and also shows how a couple can hold their wedding in a garden utilising the beauty that is already there!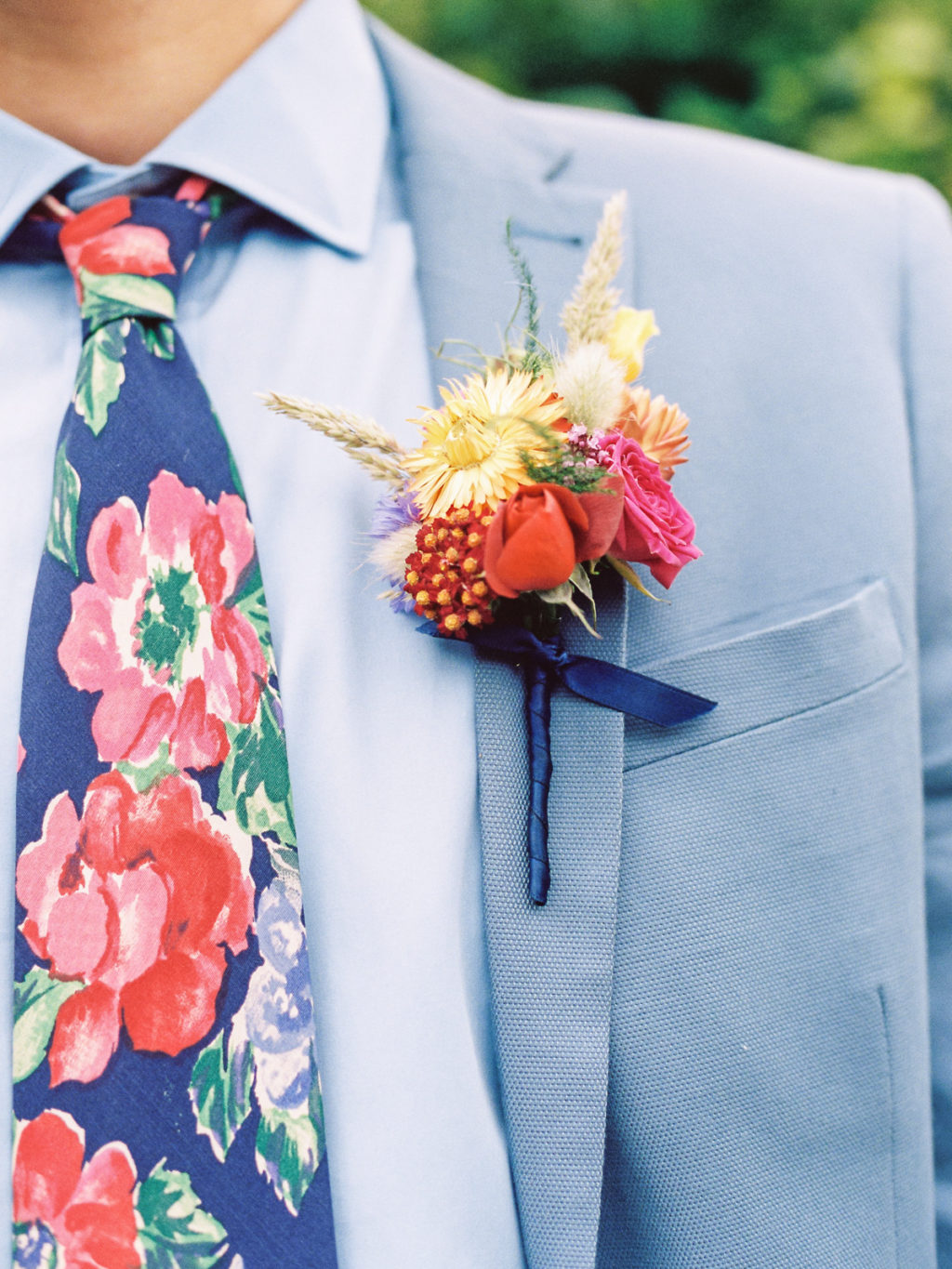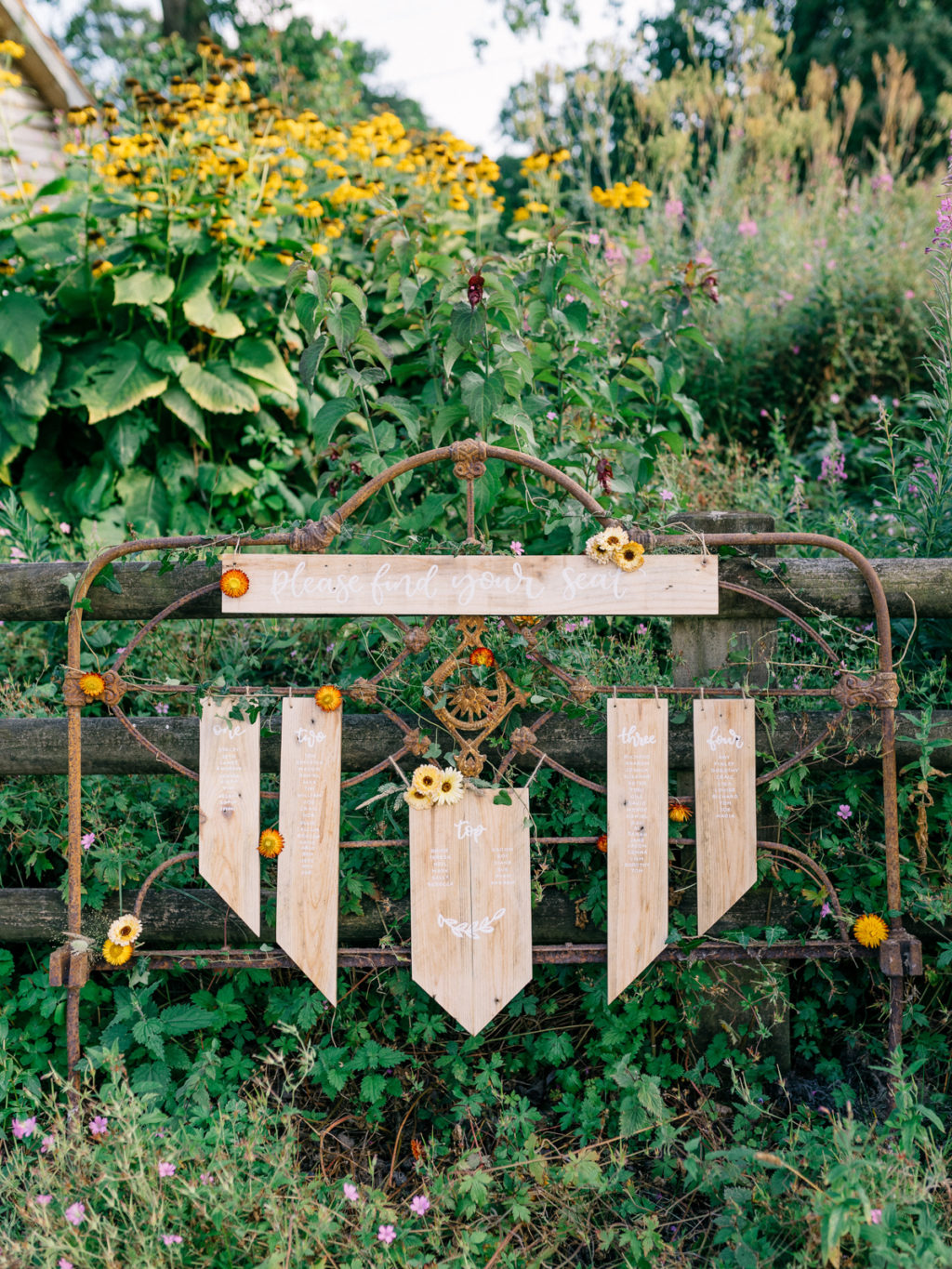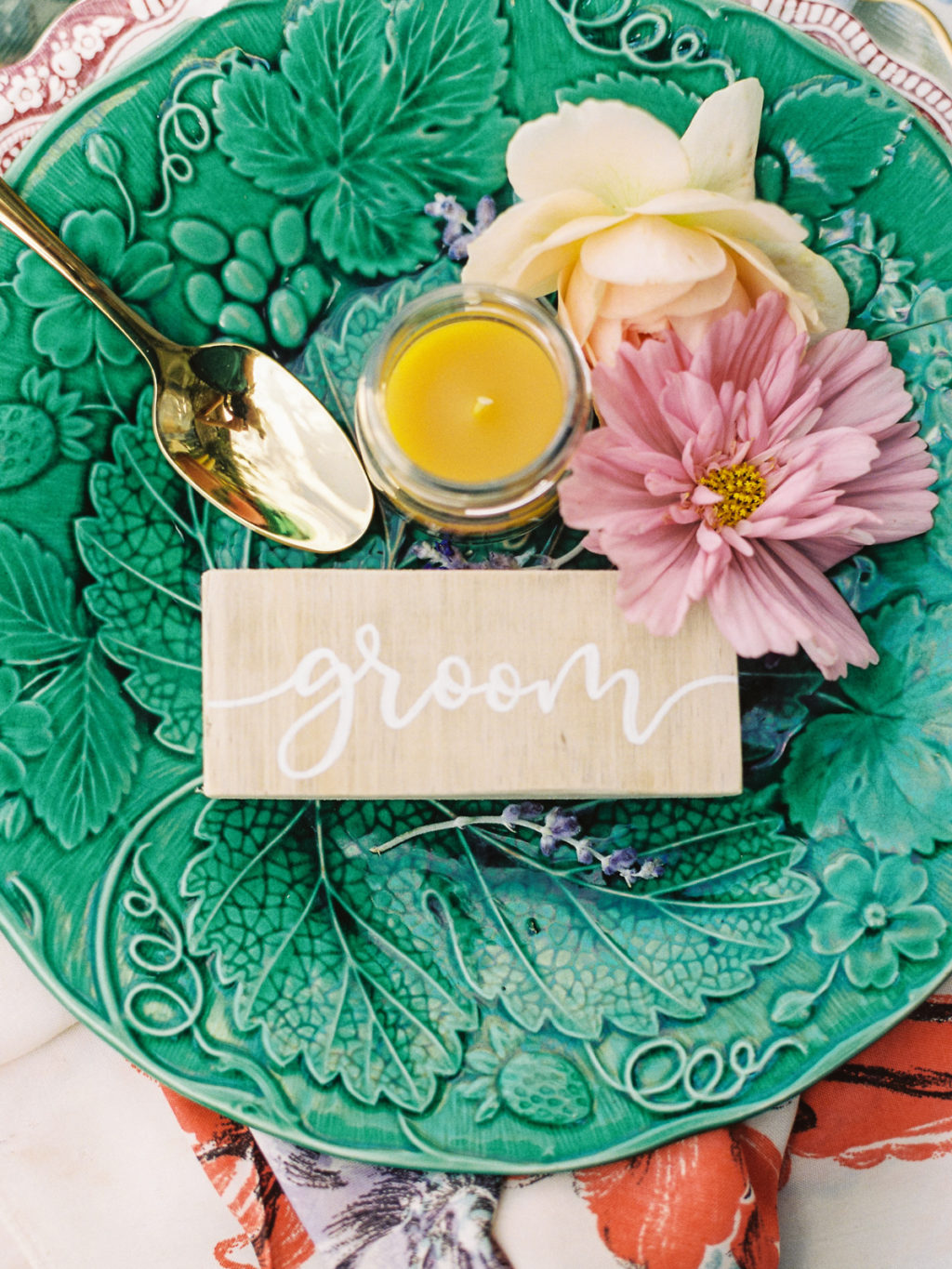 Photography – Joanna Briggs Photography
"Images from the day were captured by Jo our photographer – Her natural soft light photography style was absolutely perfect to capture all the delicate details on the day! Jo worked on the day to capture all the tiny details, textures and colours to show all of the earth friendly components which were styled together to create an eclectic look which encompassed good old fashioned romance with a boho and festival vibe. Her wedding photographs are available on an online gallery and this gives the couple the option to make an eco choice when viewing & sharing their photos! Jo uses packaging made from mostly recycled and sustainable materials, to present the Bride and Groom with beautiful fine art prints and the photos on USB."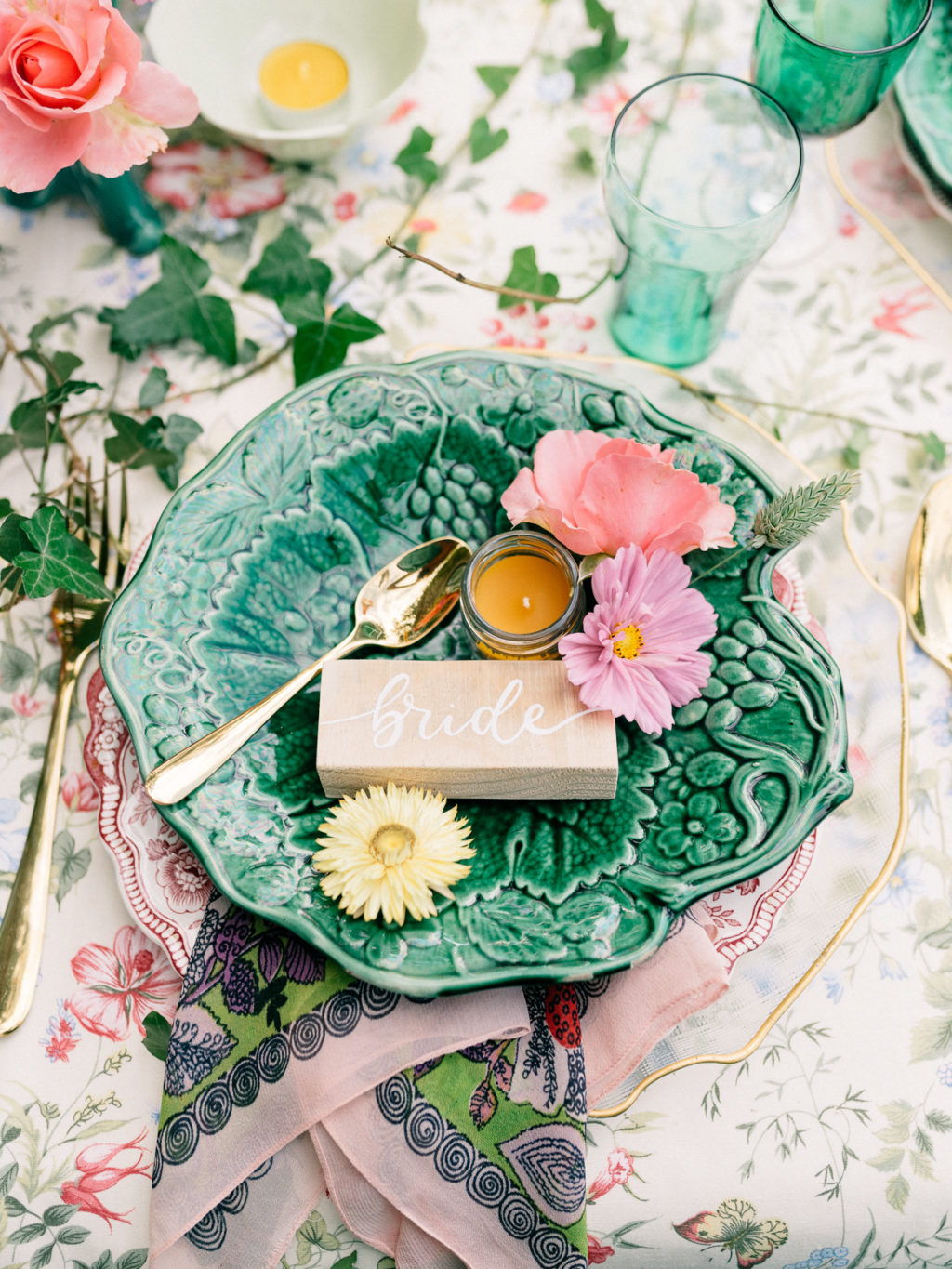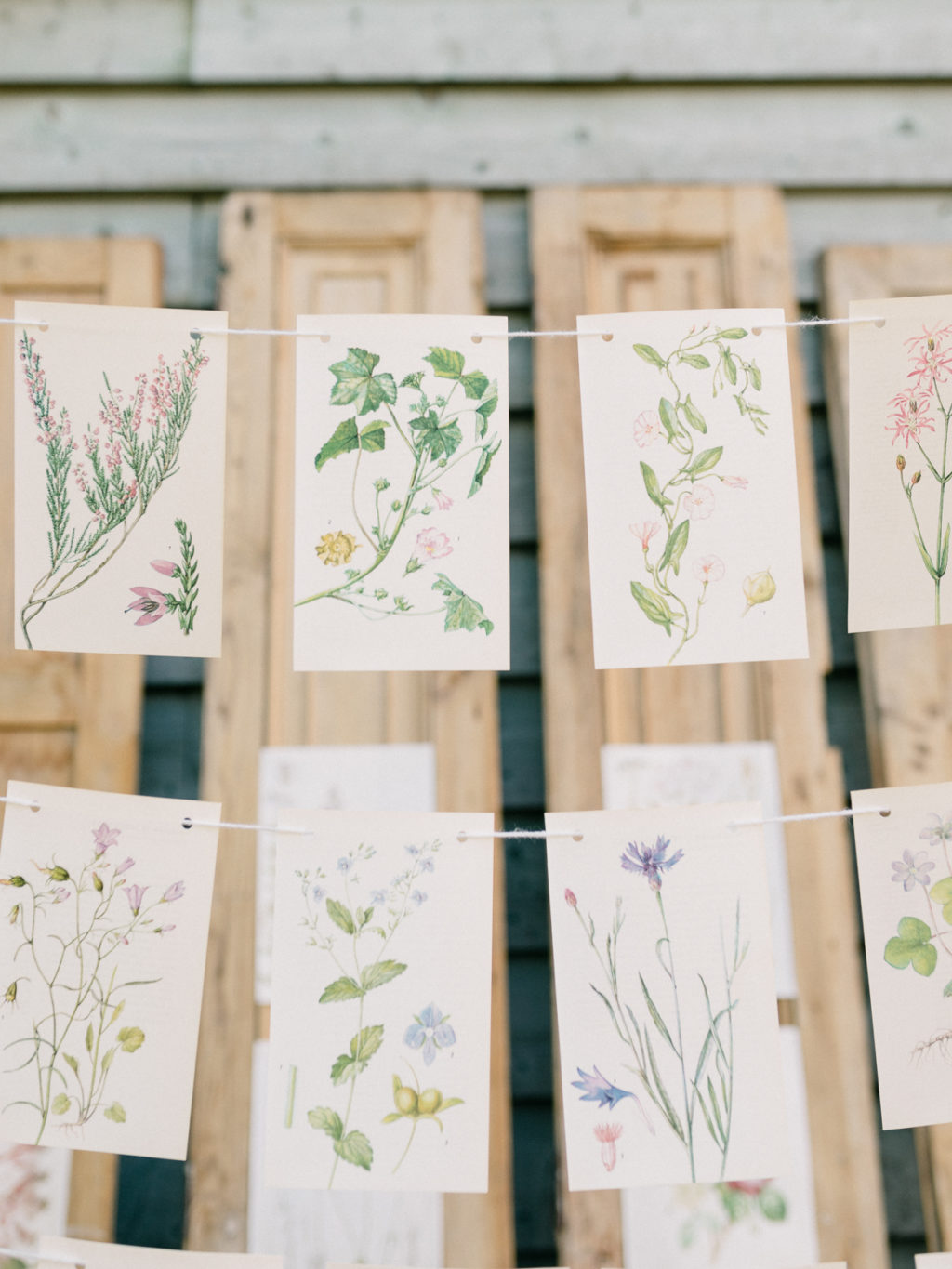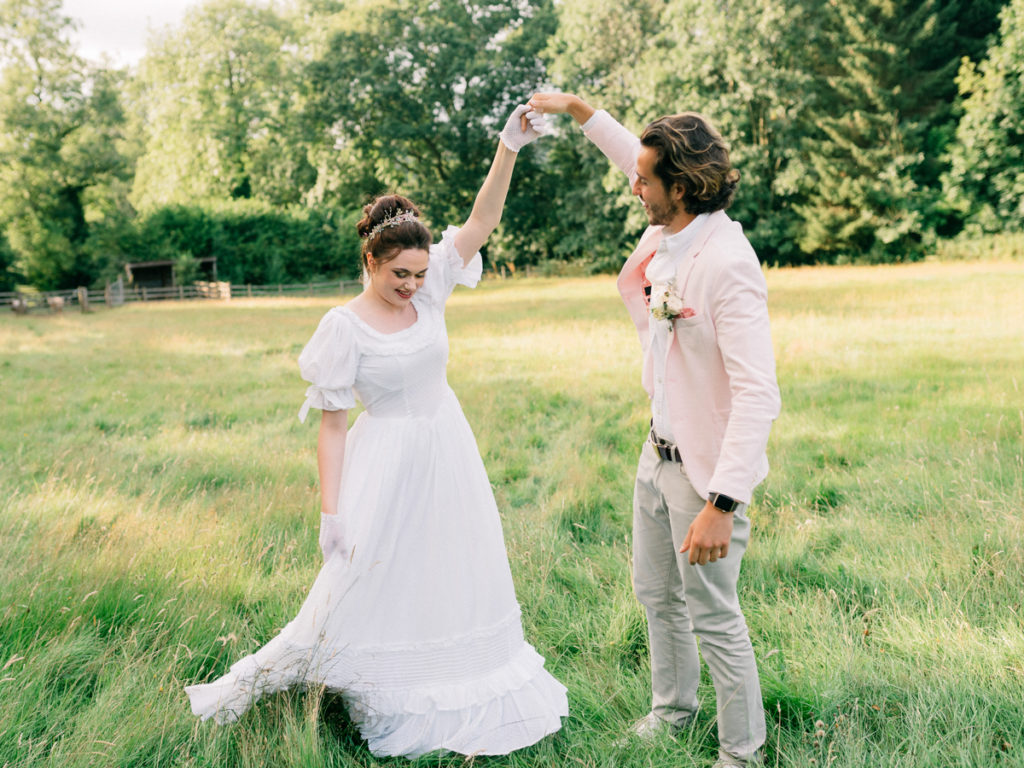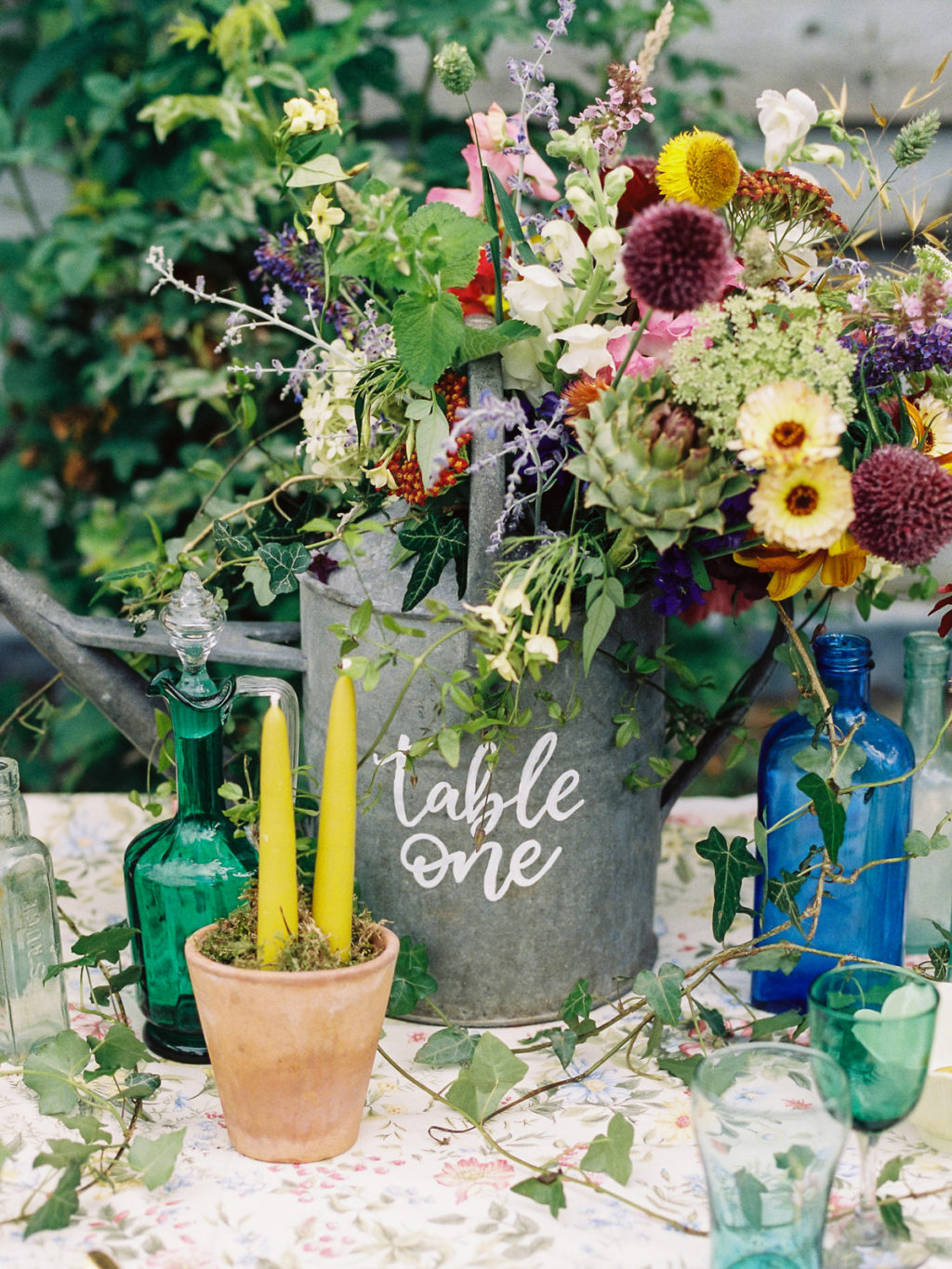 Bridal and Styling- Tulle and Blue
"All the props used were vintage or 'found' items from around the house or garden! It was really important for us to show how you can use things from your home and garden in a creative way to add dimension to your wedding decor. A selection of coloured glass, antique Georgian shutters, wooden crates, vintage embroidered linens, gardenalia and much more were styled together to create interesting set ups. The collection was built around vintage Cabbage plates complemented by green 50's and vintage glassware. Maxine, our props lady, has a background in interior design and is an expert on and avid collector of vintage! She owns a vast and eclectic mix of fascinating pieces which can be hired out for small weddings and occasions. Couples can check out boot sales, charity shops and vintage fairs to find some perfect props and pieces for their big day and also borrow from friends and relatives!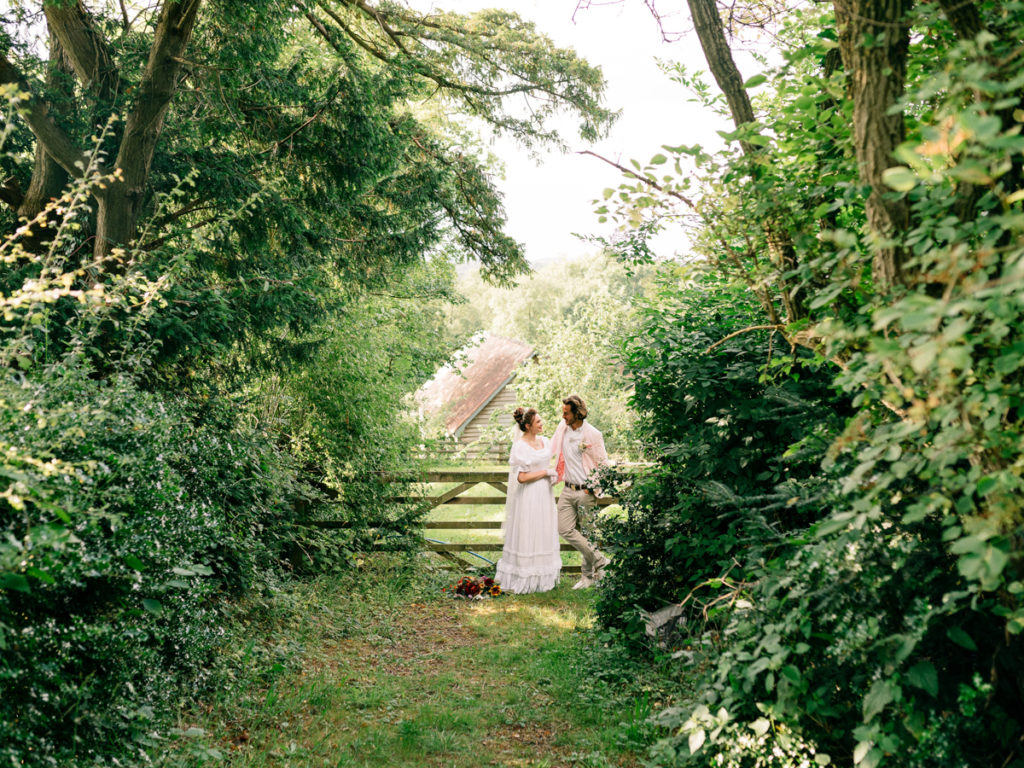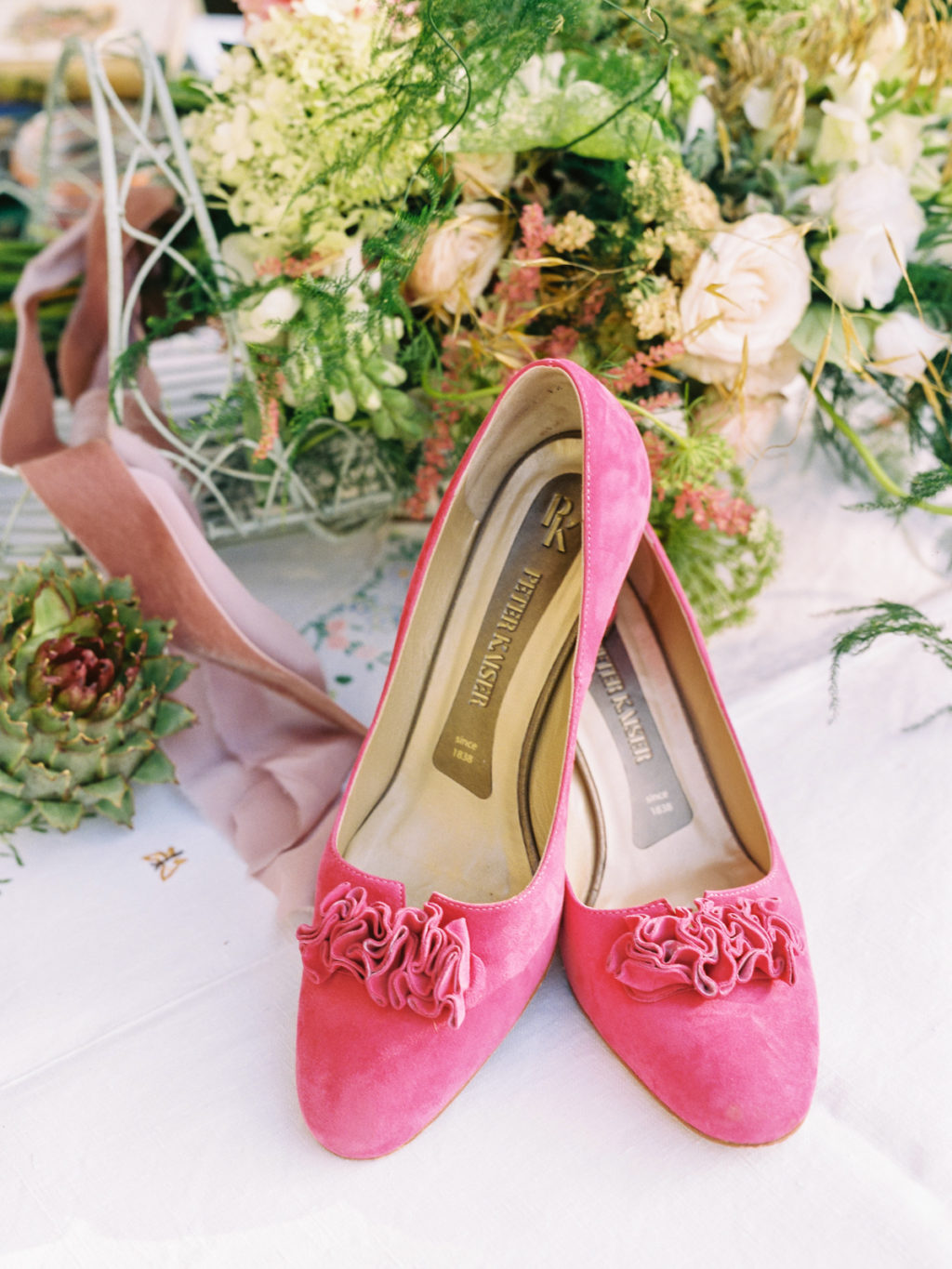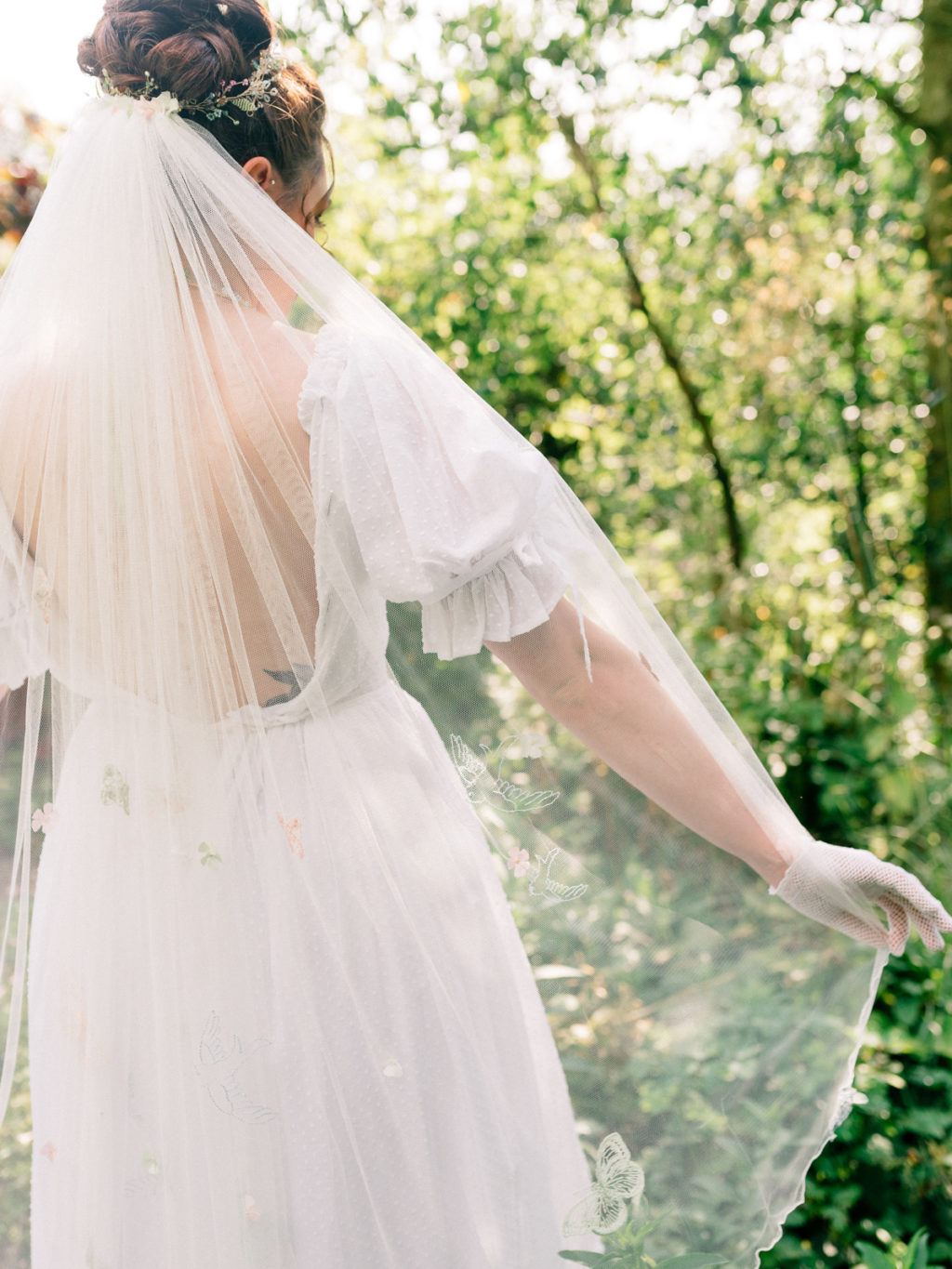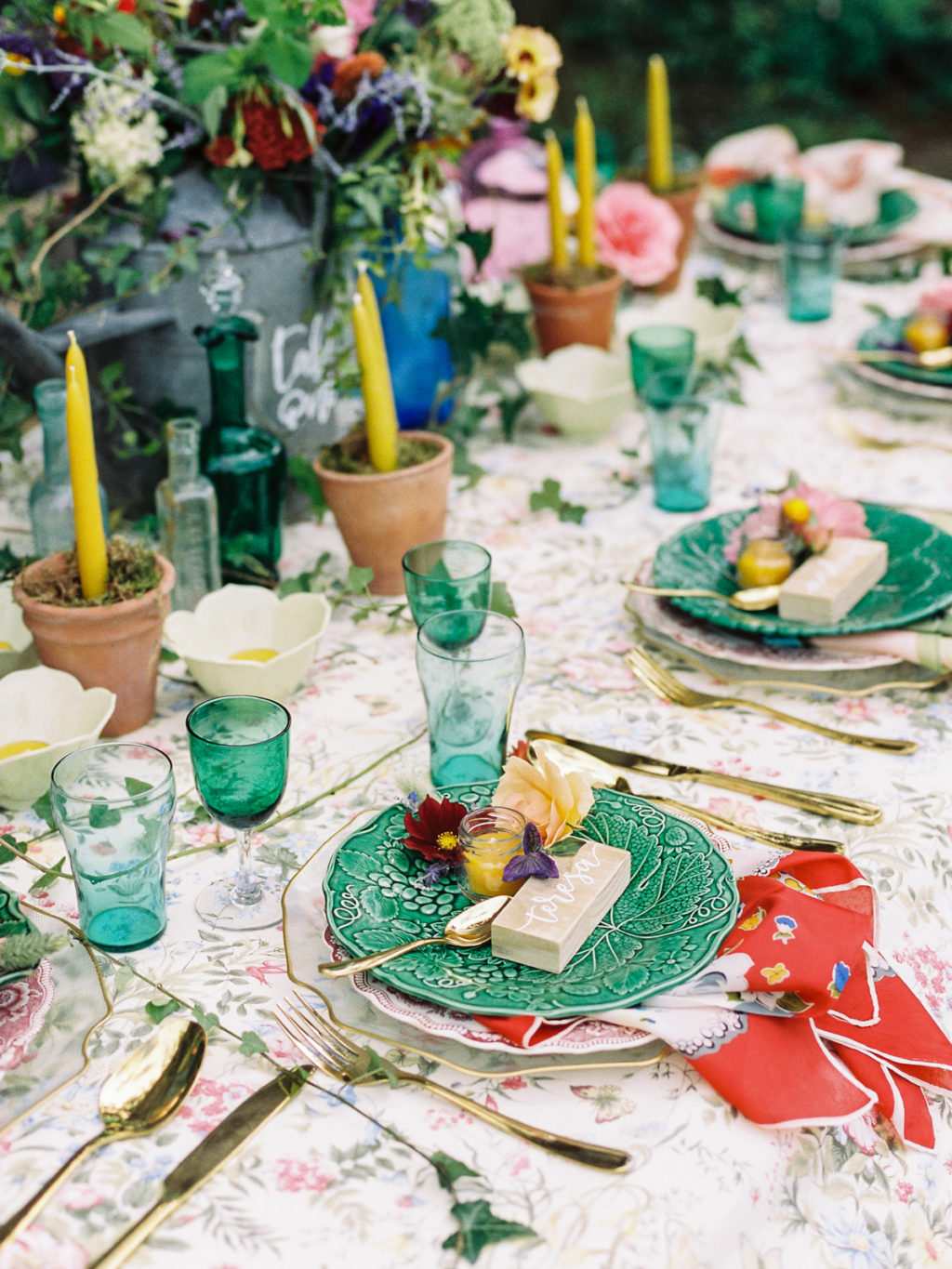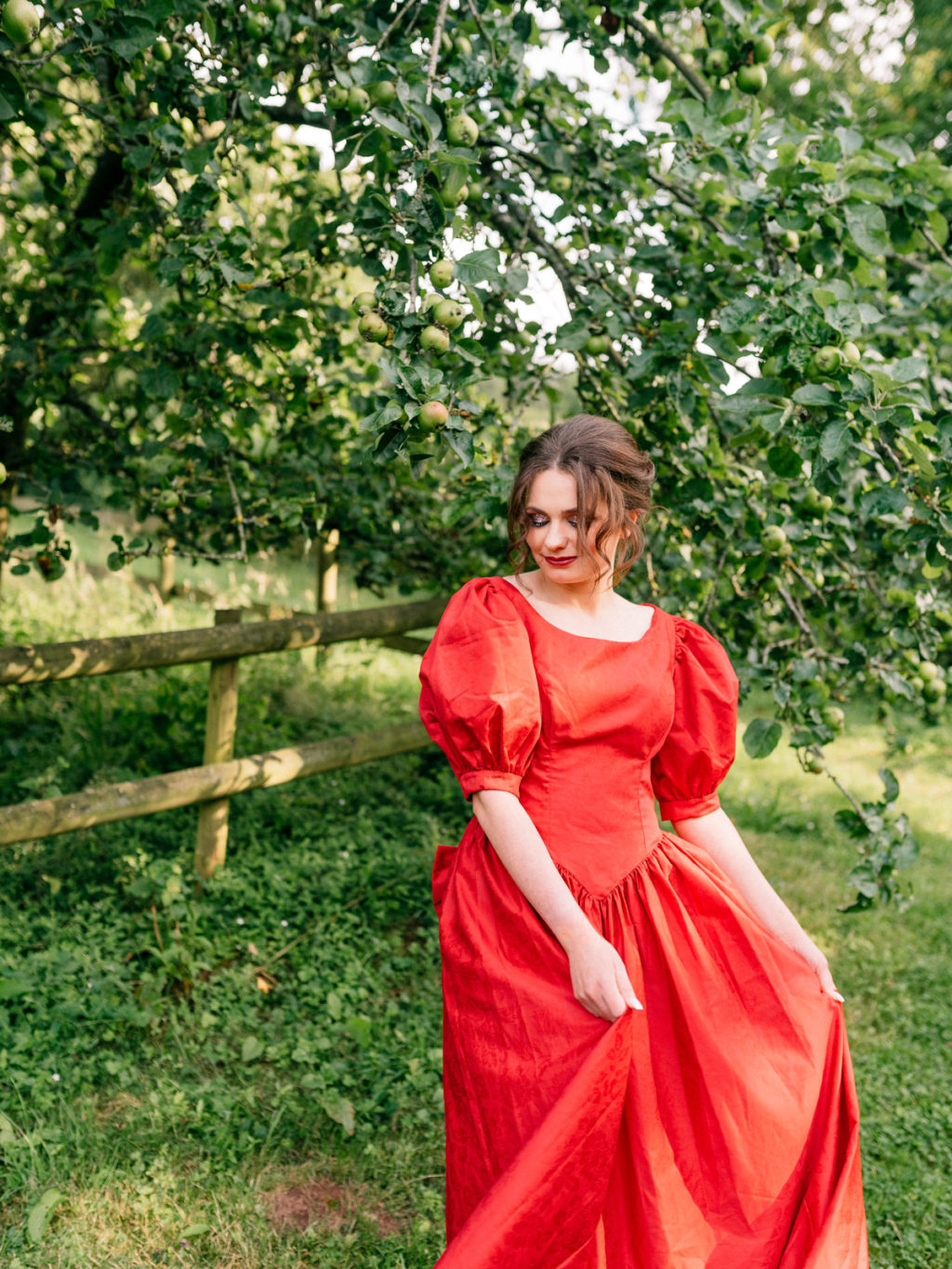 "Our models, Hari and Charlie, wore vintage 1980's Laura Ashley mixed with some pieces made by Tulle & Blue from vintage lace and fabrics! It was important that I repurposed as much as possible so my hair vine and necklace were constructed from old beads which I had bought around 30 years ago and had never used! The silk flower crown was made from old silk flowers which have been stored in the loft – deconstructed and put back together. The embroidered veil was made using English silk tulle. Some old silk taffeta was used to make the bridal belt, adorned with 80's silk flowers and machine embroidery. It's so lovely to reuse and give new life to old pieces. Finding an accessories designer will give a Bride the opportunity to have special bespoke pieces made and can incorporate family heirlooms and vintage pieces into the design! Harry, our groom, wore a mix of his own clothes and a few 80's vintage accessories."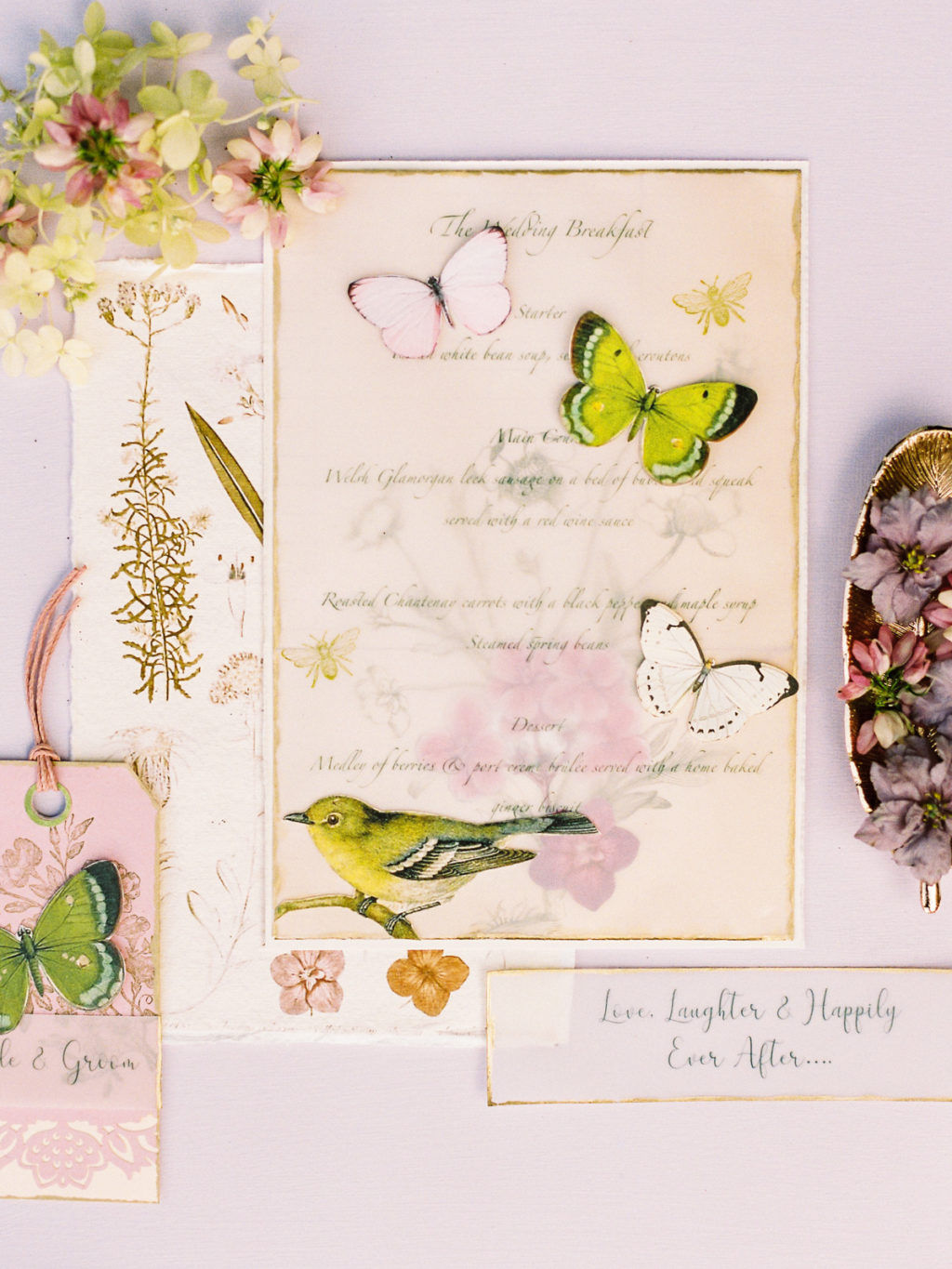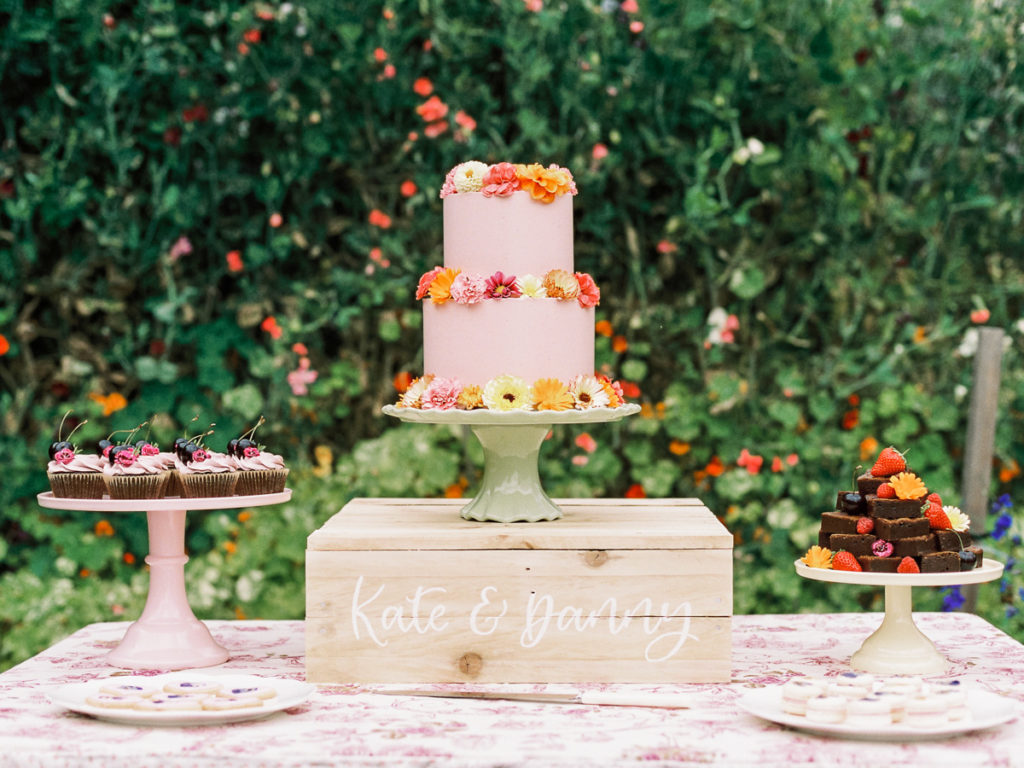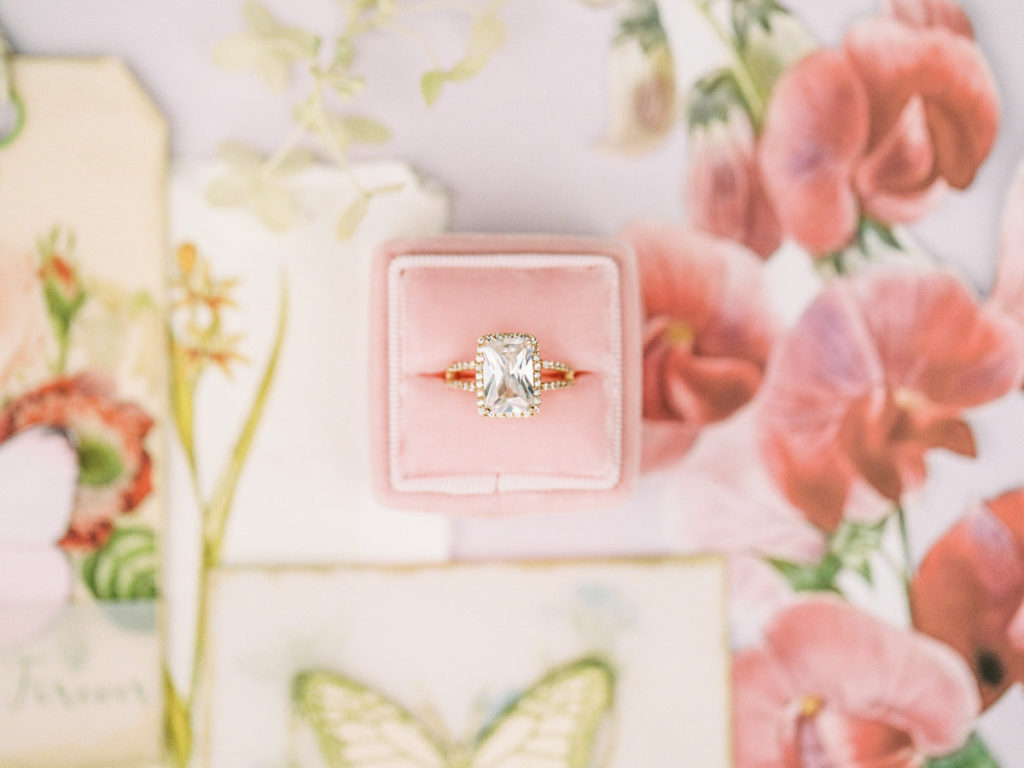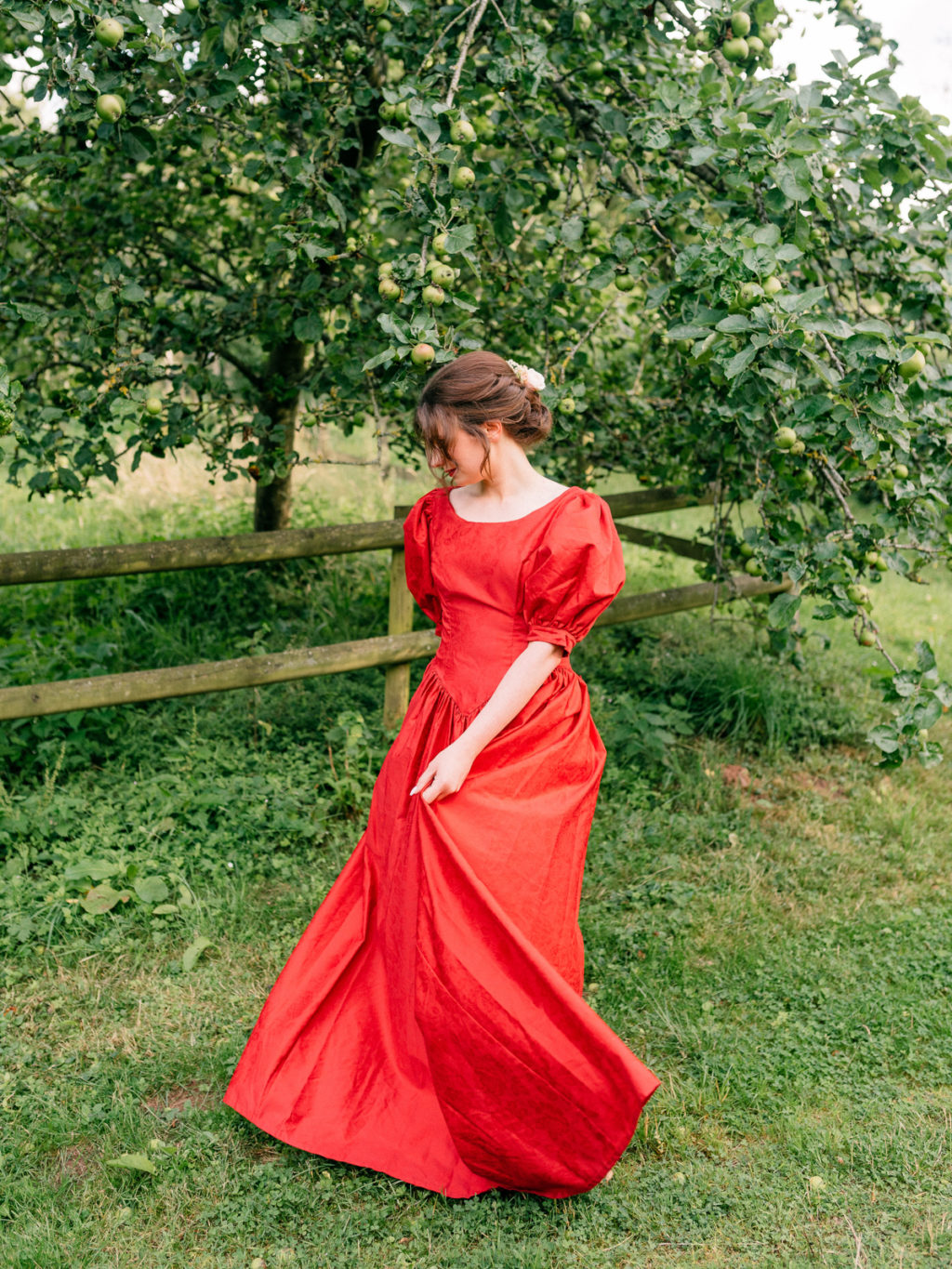 Flowers – Damson and Vine
"Flowers were grown and arranged by Kate – her flowers are grown onsite, using organic growing principles. Kate is a member of 'Flowers from the Farm' ( www.flowersfromthefarm.co.uk ) – a non profit, online co-operative of British cut flower growers – perfect for the Bride and Groom who are conscious of the carbon footprint of their nuptials. Kate works from her garden studio creating natural and wild bouquets and other arrangements for weddings and occasions. The florals for the shoot were – garden roses, dahlias, foxgloves, snapdragons, calendula, nigella, poppy seed heads, crocosmia, echinops, achillea, sunflowers, cosmos, Californian poppy, nasturtiums and nepeta arranged with grasses and eucalyptus. All of these were fresh from Kate's garden along with the ivy which was used to dress the dinner table. Brides can choose to reduce the carbon footprint of the florals by using local florists who grow their own flowers like Kate!"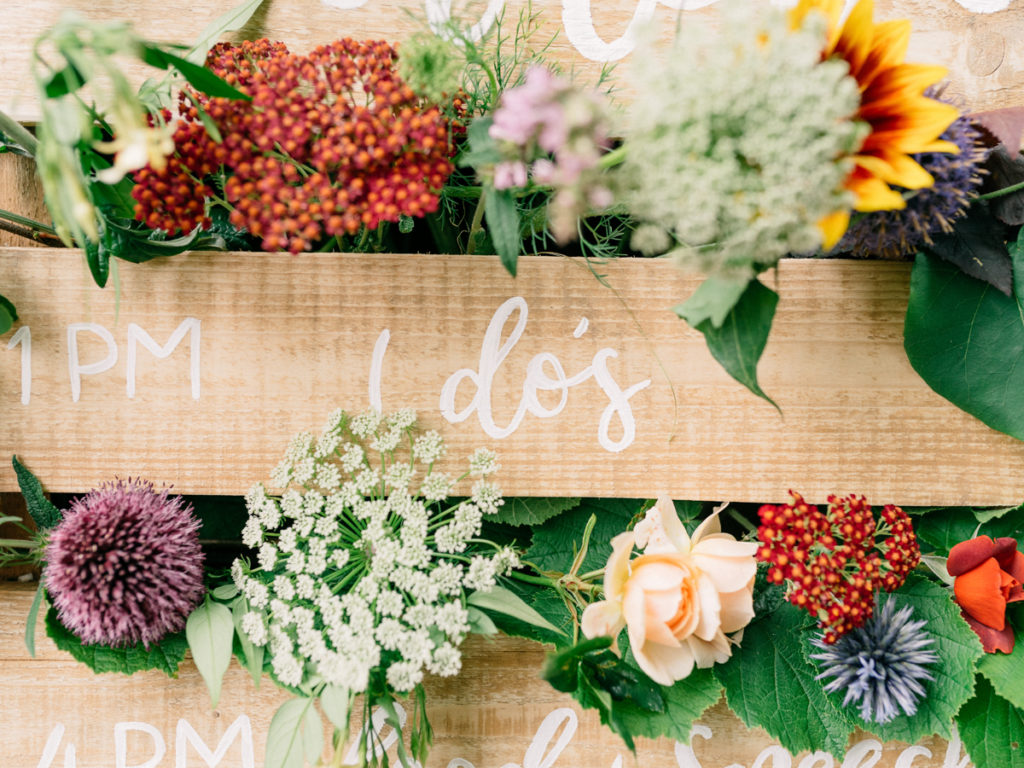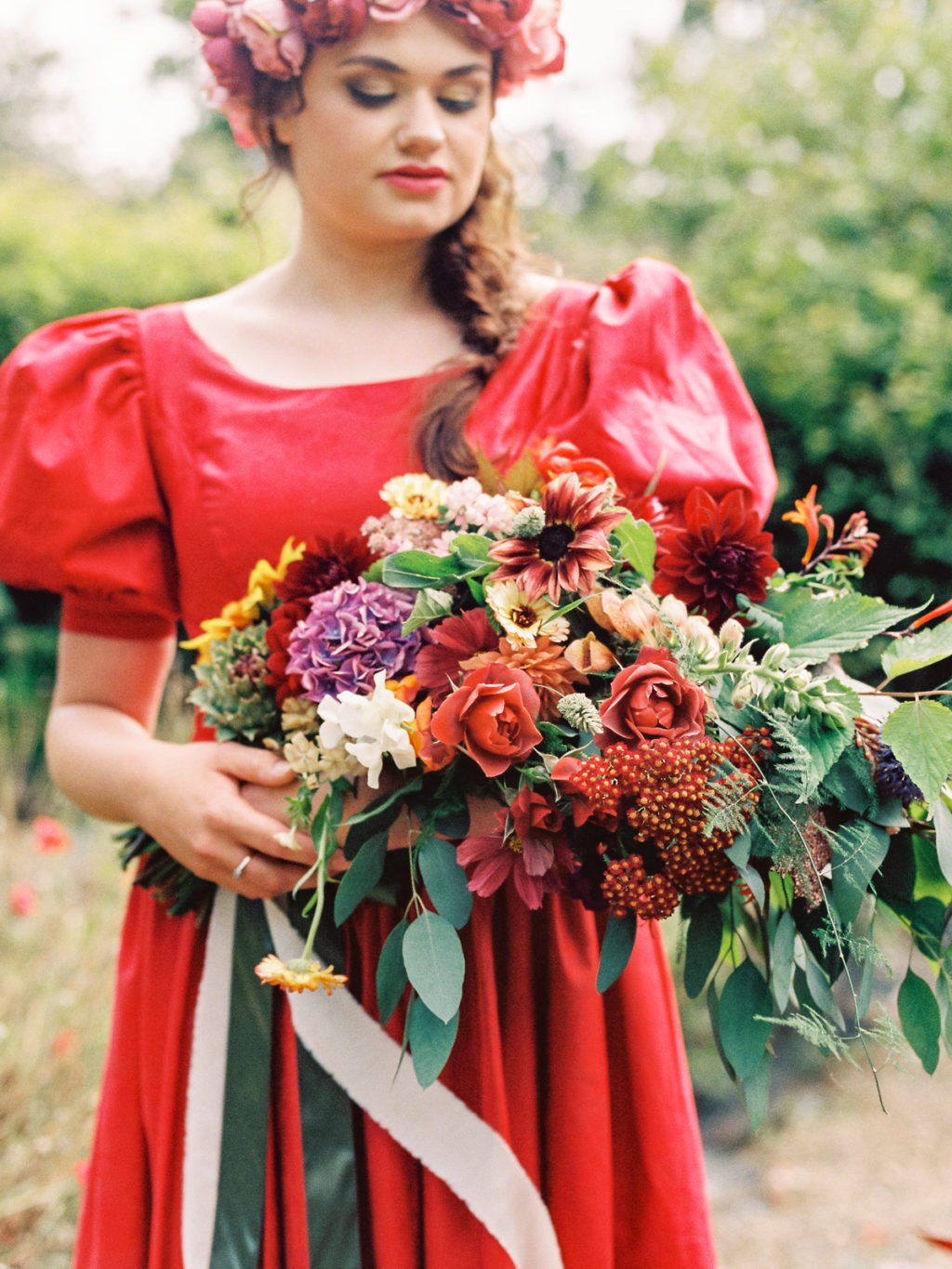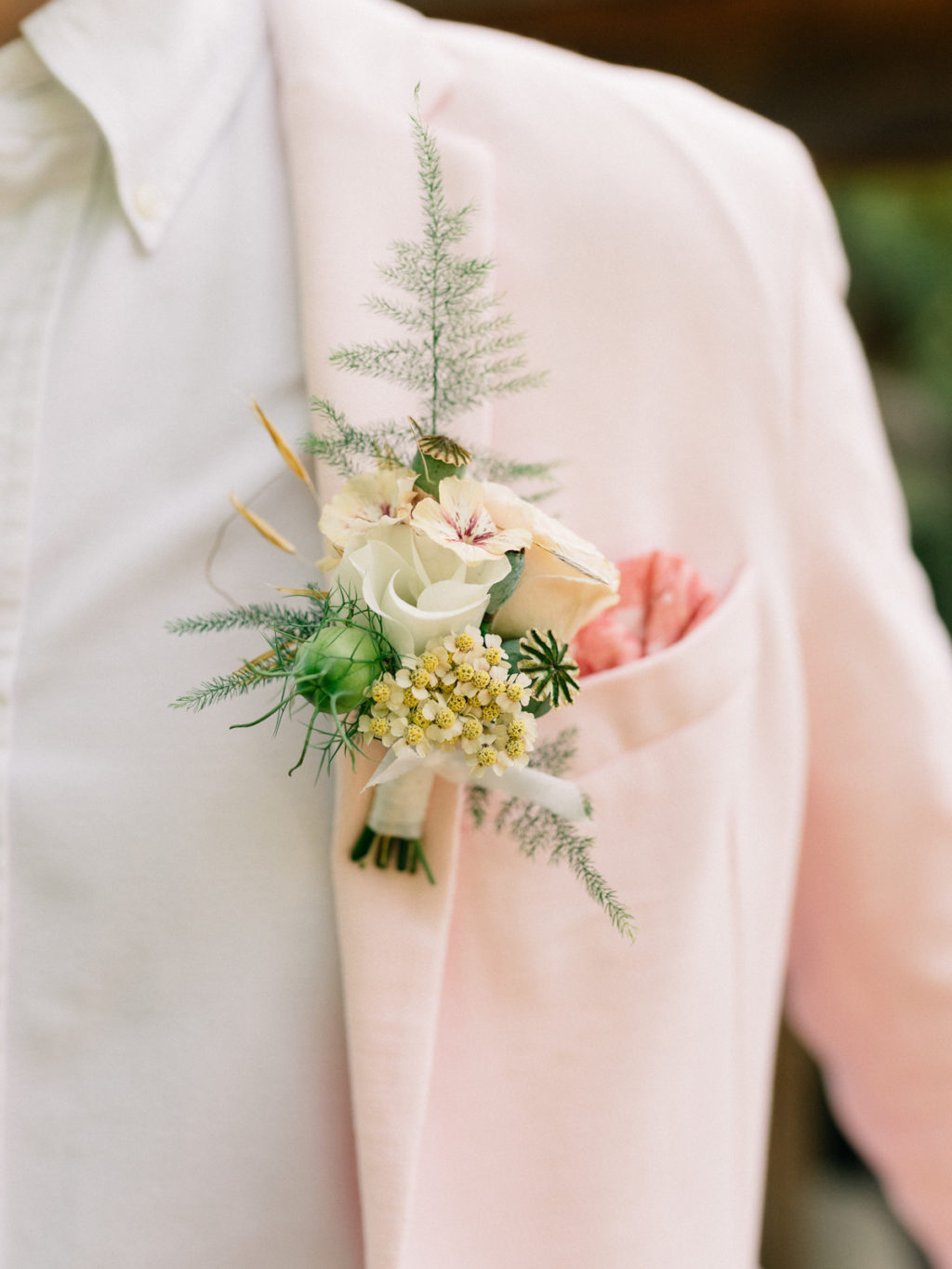 Cake – Dainty Bakes
"The Wedding cake and dessert table were created by Megan – using ingredients from a local packaging free shop, locally sourced, homegrown and seasonal and organic ingredients where possible plus only natural colourings and flavourings. Her creations are lovingly decorated with edible homegrown flowers and seasonal fruits. Megan fills her cakes with home-made preserves and curds. Flavourings are always seasonal and she offers gluten-free, dairy-free and Vegan alternatives. The centre piece for the dessert table was a magnificent 2-tier Wedding cake covered with buttercream made with fresh local raspberries and adorned with edible flowers – calendula, dahlias and carnations. Macarons were filled with a blackberry buttercream, cupcakes are chocolate and decorated with fresh cherry buttercream, Dianthus and rosemary. Shortbread hearts were decorated with edible homegrown violas and Brownies made from Fairtrade Belgian chocolate!"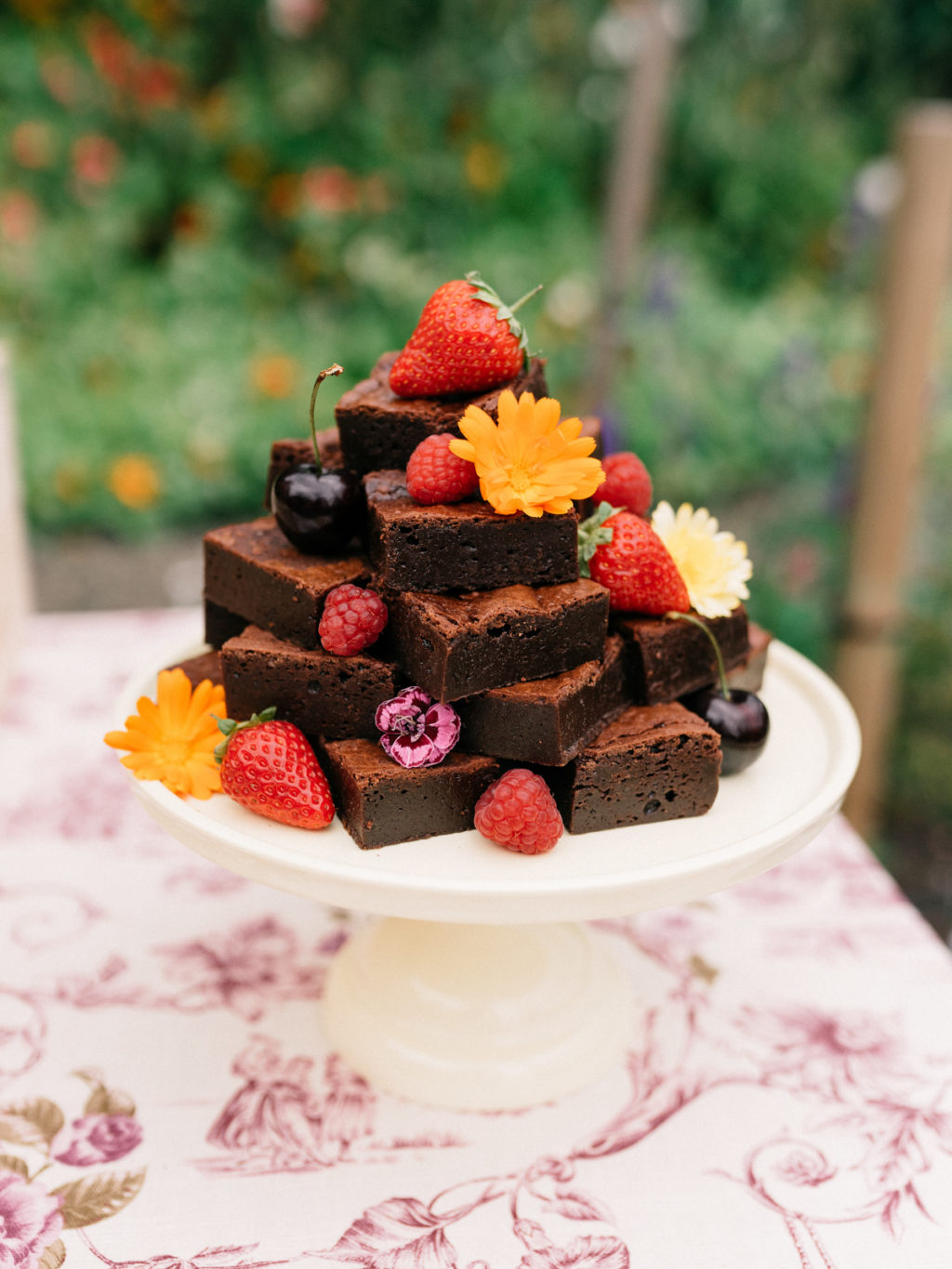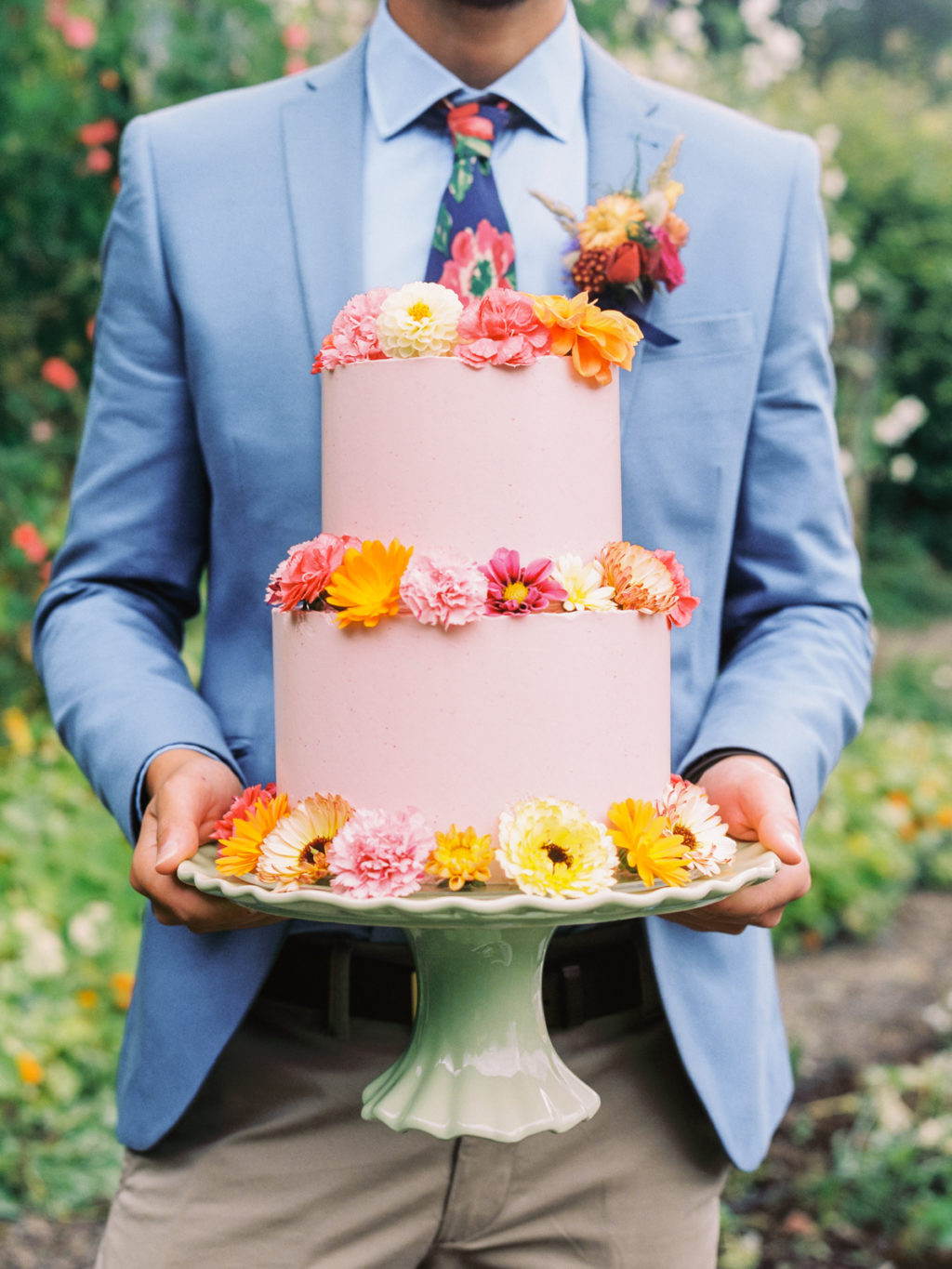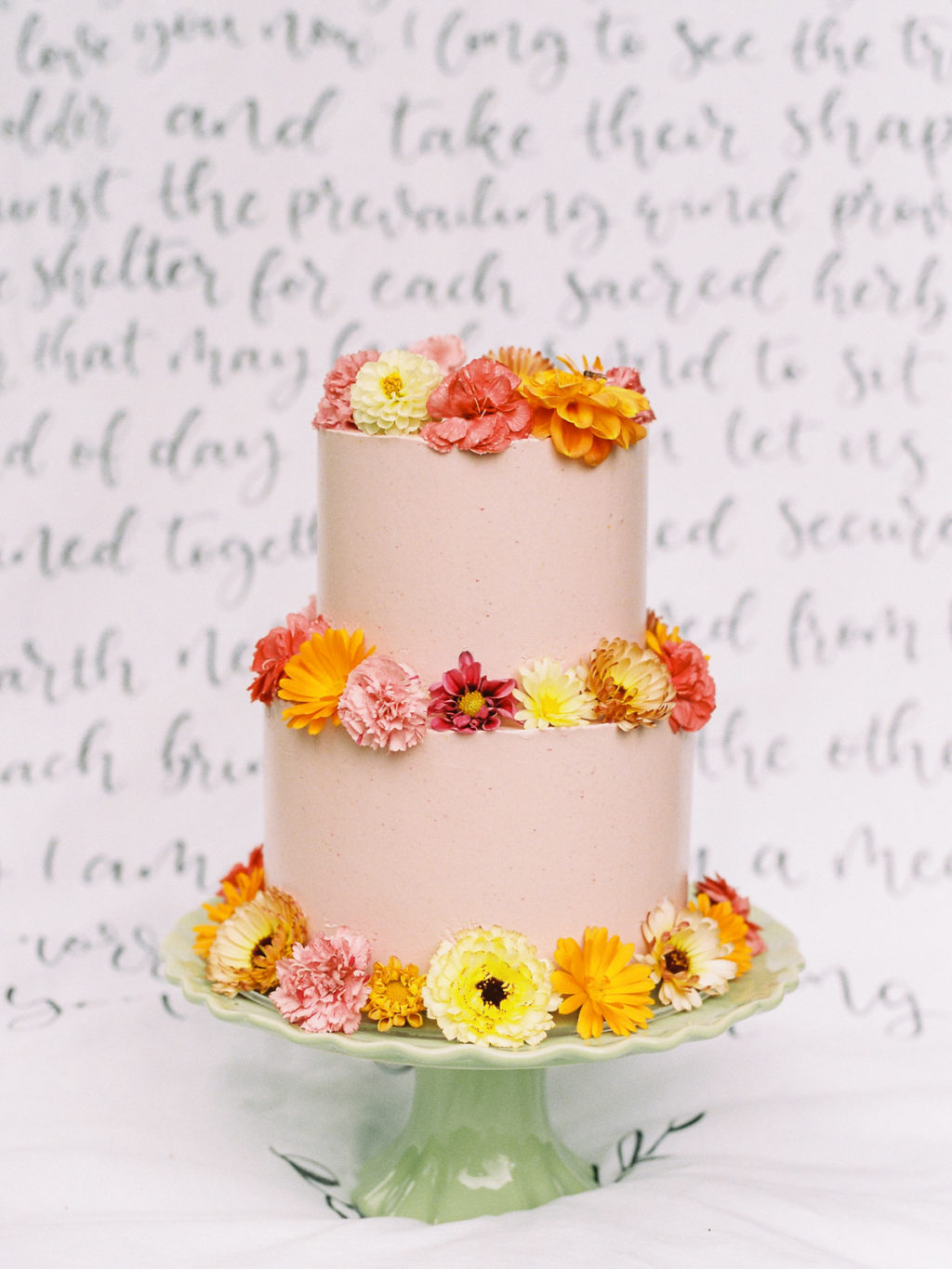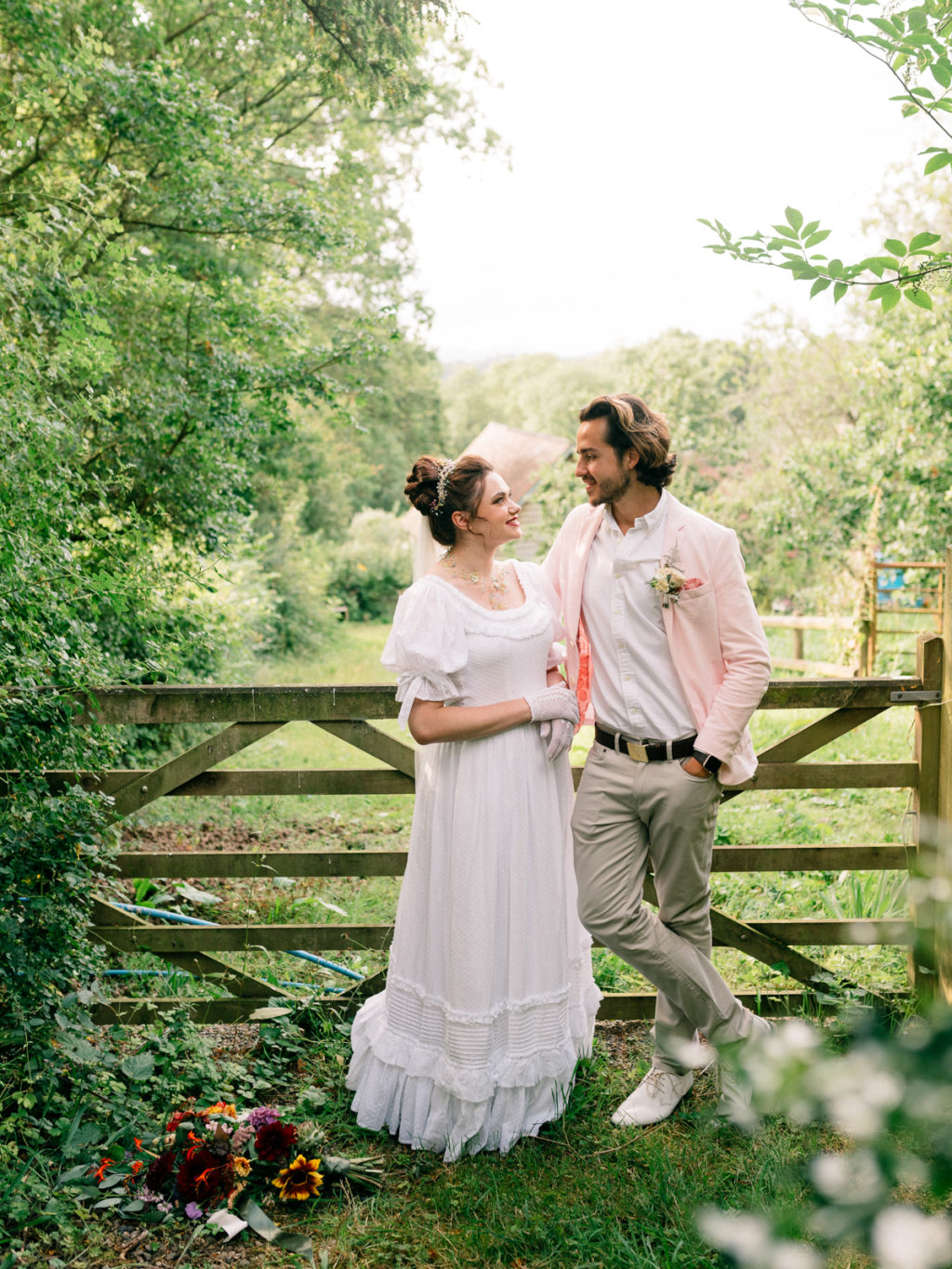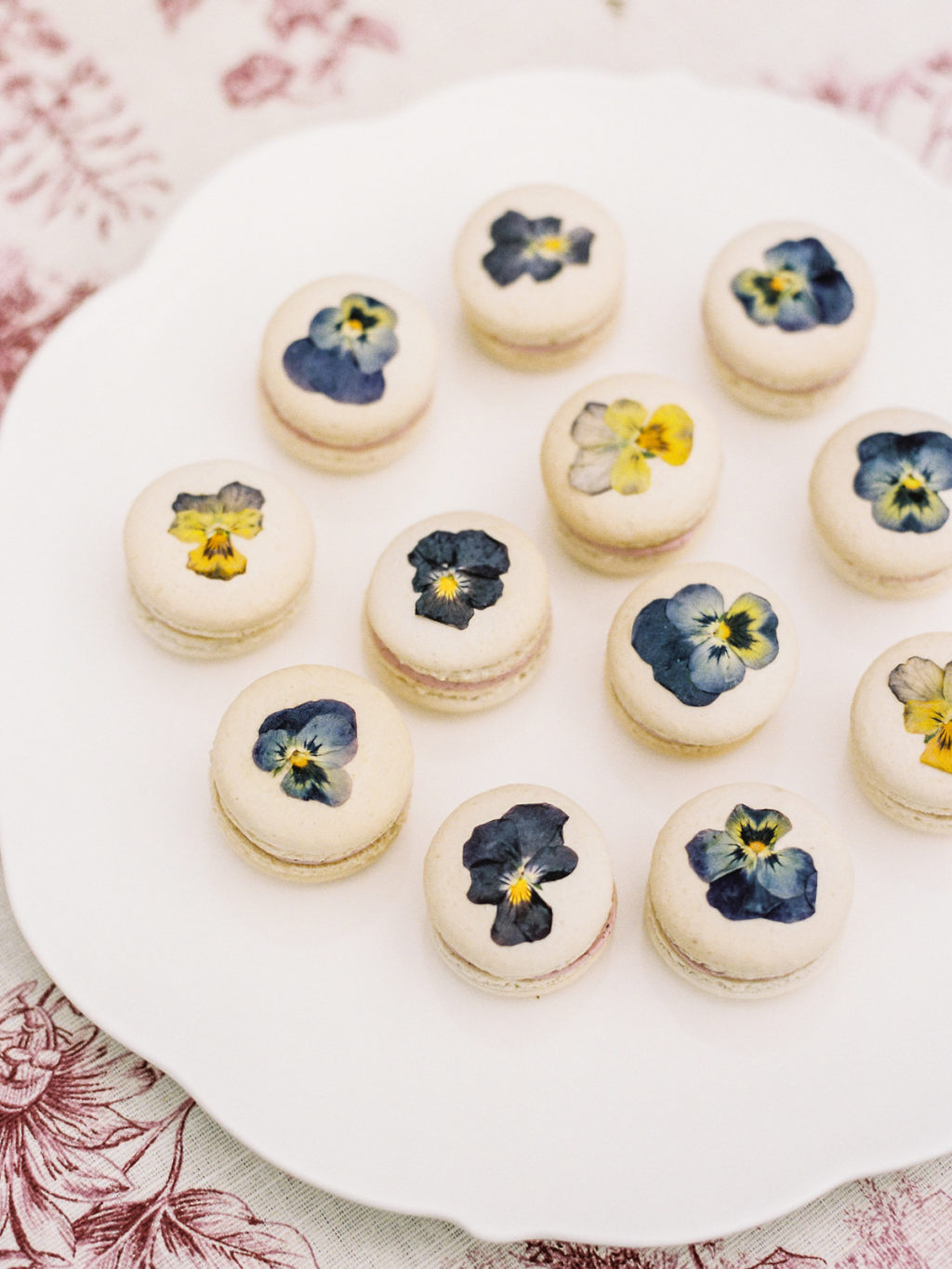 Hair and Make Up – Hairstylist Worcester and Kay Louise Make Up
"The make up and skin products used by Kay our make up artist are 100% cruelty free, ethical and mostly natural ( Neal's Yard, Jane Iredale, and Illamasque ) – she believes that "you are what you eat" and feels it is just as important to use natural products on your skin to nourish it as you would your body! Kay believes in hydrating your skin with natural organic oils which penetrate the skin easily and drinking lots of water. Kay has worked very hard to ditch the disposables and 1-use mascara fan brushes instead of disposable wands, organic paper stem cotton buds, recycle tissues and reusable cotton pads. Our Bridal hairstylist Claire worked her magic with our lovely models Hari and Charlie with the use of only natural and organic hairstyling products. She created styles inspired by the 80's "Big Hair" look to compliment the romantic theme of the shoot."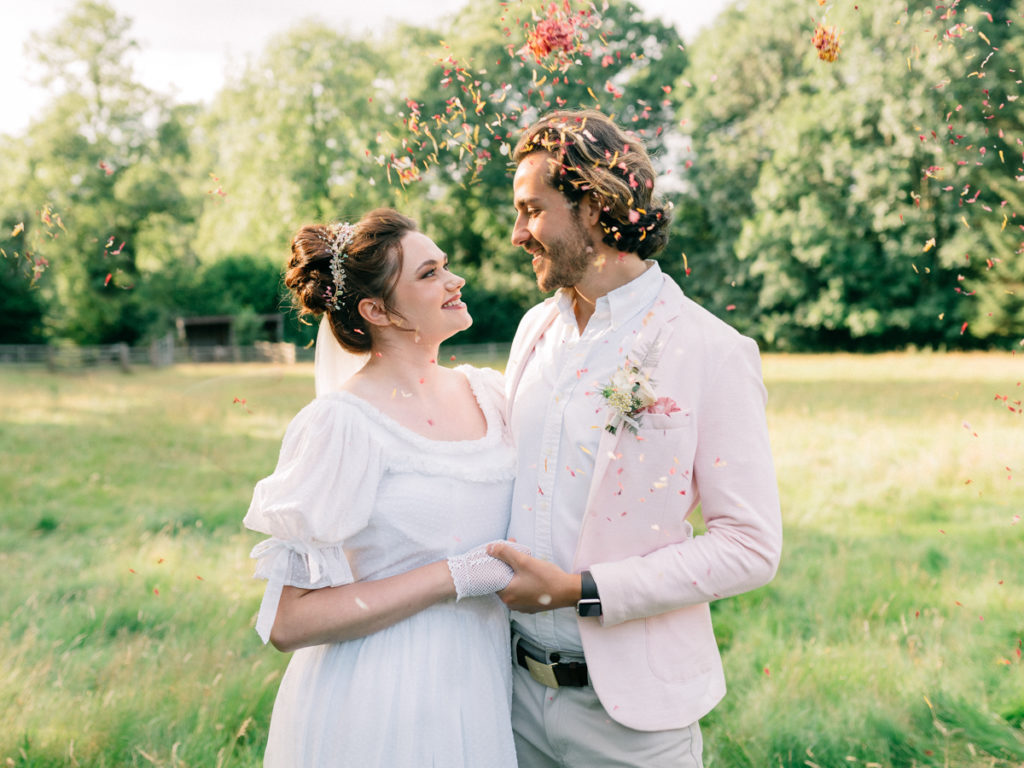 Signage – The Handmade Sign Co.
"Jenni from the Handmade Sign Co provided hand calligraphed signage – she specialises in working on reclaimed wood ( mostly pallets ) which she carefully cuts and sands in her workshop. The lettering is then hand written using Modern Calligraphy style personalizing each piece. She can paint on anything ( within reason!) and loves to browse her local vintage shops for unique pieces. Jenni sourced a vintage linen sheet for the beautiful garden love poem which was hand calligraphed onto the fabric ( poem credit – Tash McGill ) – this was then used as a backdrop. Jenny made direction signs, a selfie board, order of the day sign and welcome sign – all from repurposed wood. An old watering can become a table centrepiece for flowers and a beautiful rusted Victorian bed which was found in one of the sheds at the venue, became an amazing table plan adorned with flowers from the garden! The story here is re-use and re-purpose."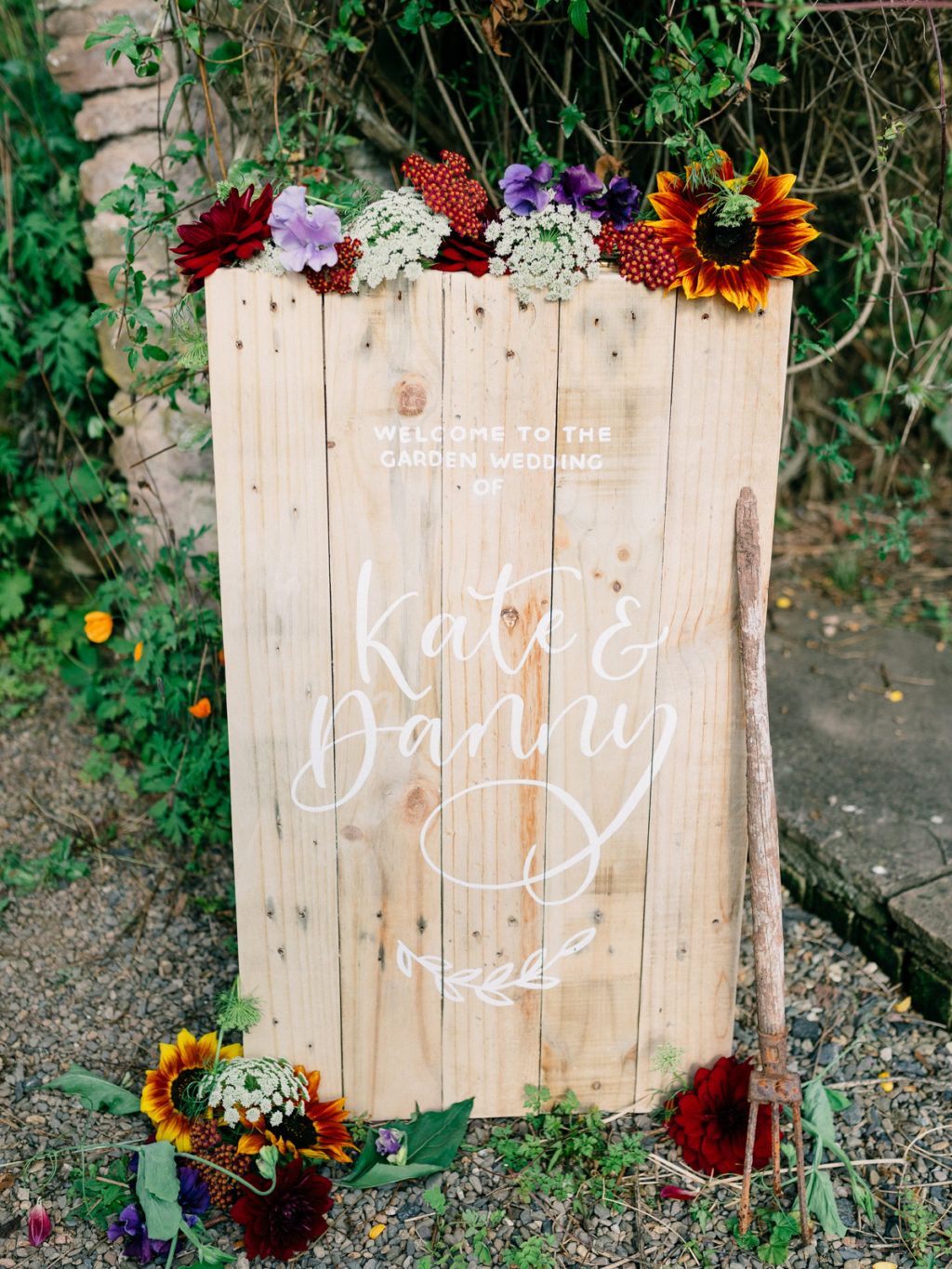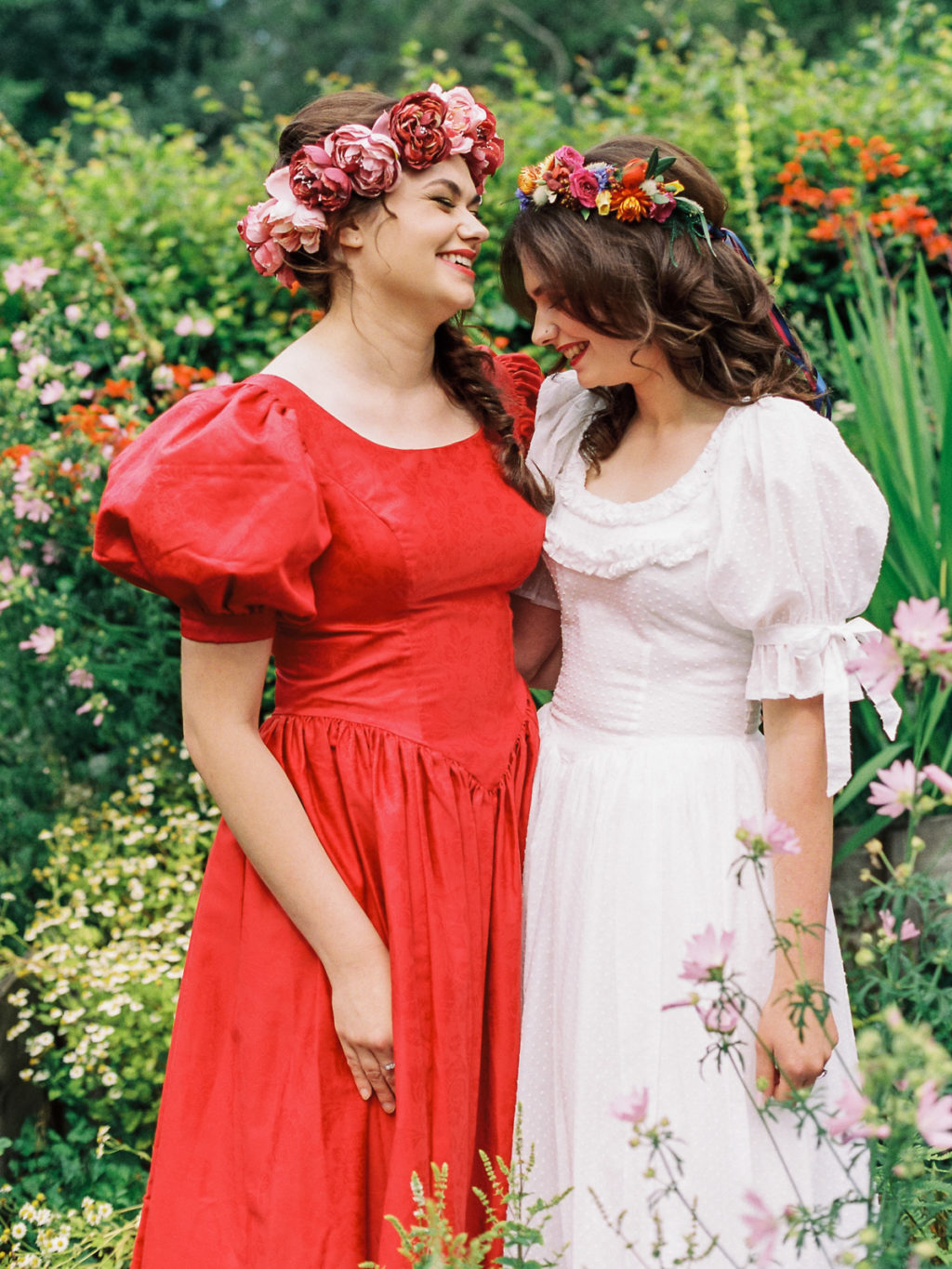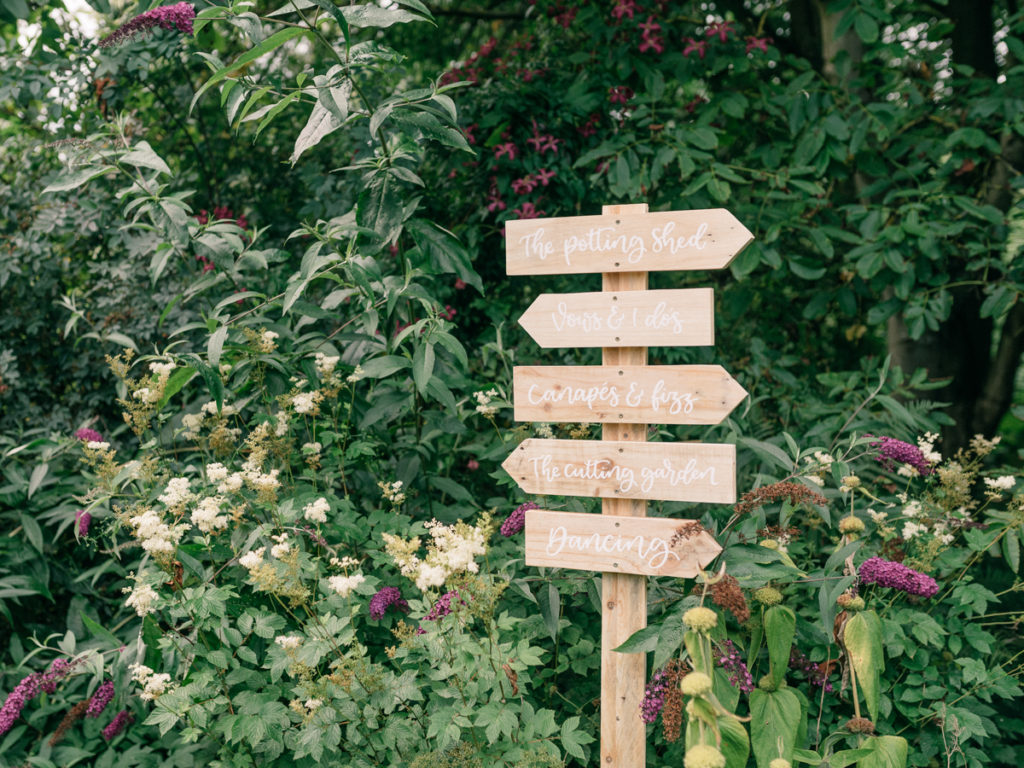 Confetti – Shropshire Petals
"I was keen to have some pretty confetti which had to be natural and bio- degradedable – this was kindly supplied by Ashley from Shropshire Petals who grow fields of Delphiniums, Cornflowers and Calendula which are a haven for many wildlife species. They are carefully dried before storing and the colour mixes of the dried petals are stunning ! They supplied Tutti Frutti, Berries and Cherries and Mix of the Month for the shoot – all beautiful bright colours to complement our colour palette. Not only was the confetti used for some pretty confetti shots with our bride and groom but was also displayed in vintage Kilner jars and in a traditional Wicker basket to inspire couples for their confetti bar! ● Bunting & Backdrop The paper bunting and backdrop supplied by Dorothy at Peony & Thistle were handmade from repurposed botanical books which were given a new lease of life ! The company ethos is to search for lovely treasures – books, maps and fabrics and turn them into beautiful, earth friendly works of art so they can be enjoyed again! They were styled with a flower curtain and vintage botanical prints to provide beautiful backdrops for the bouquet and wedding cake."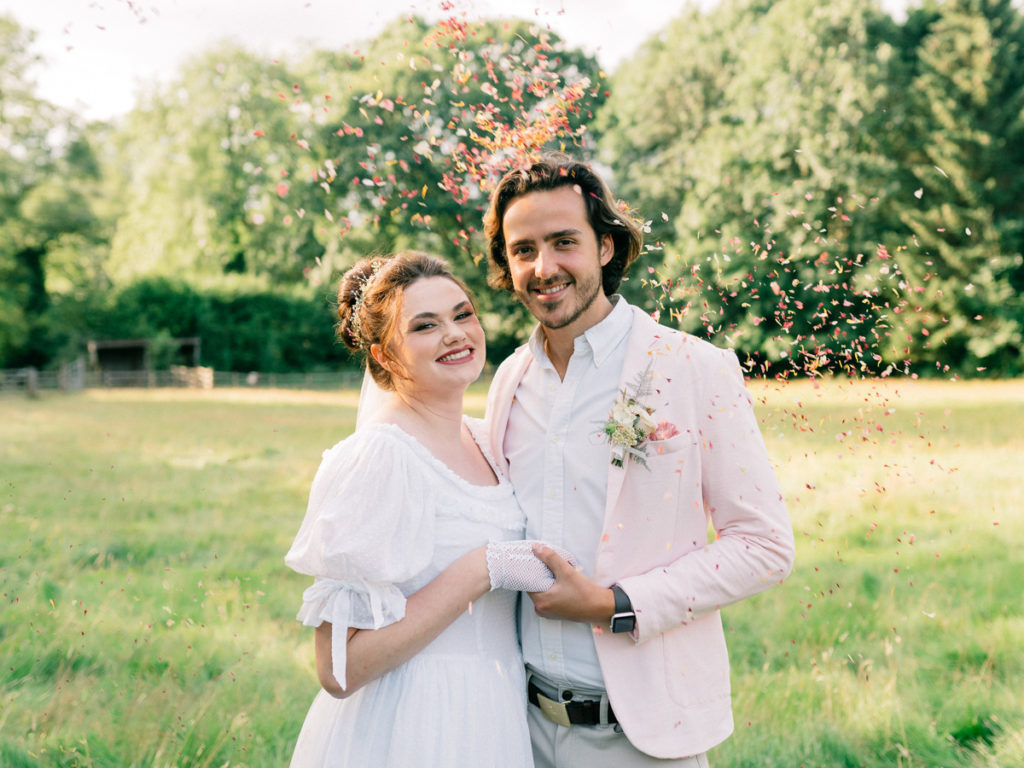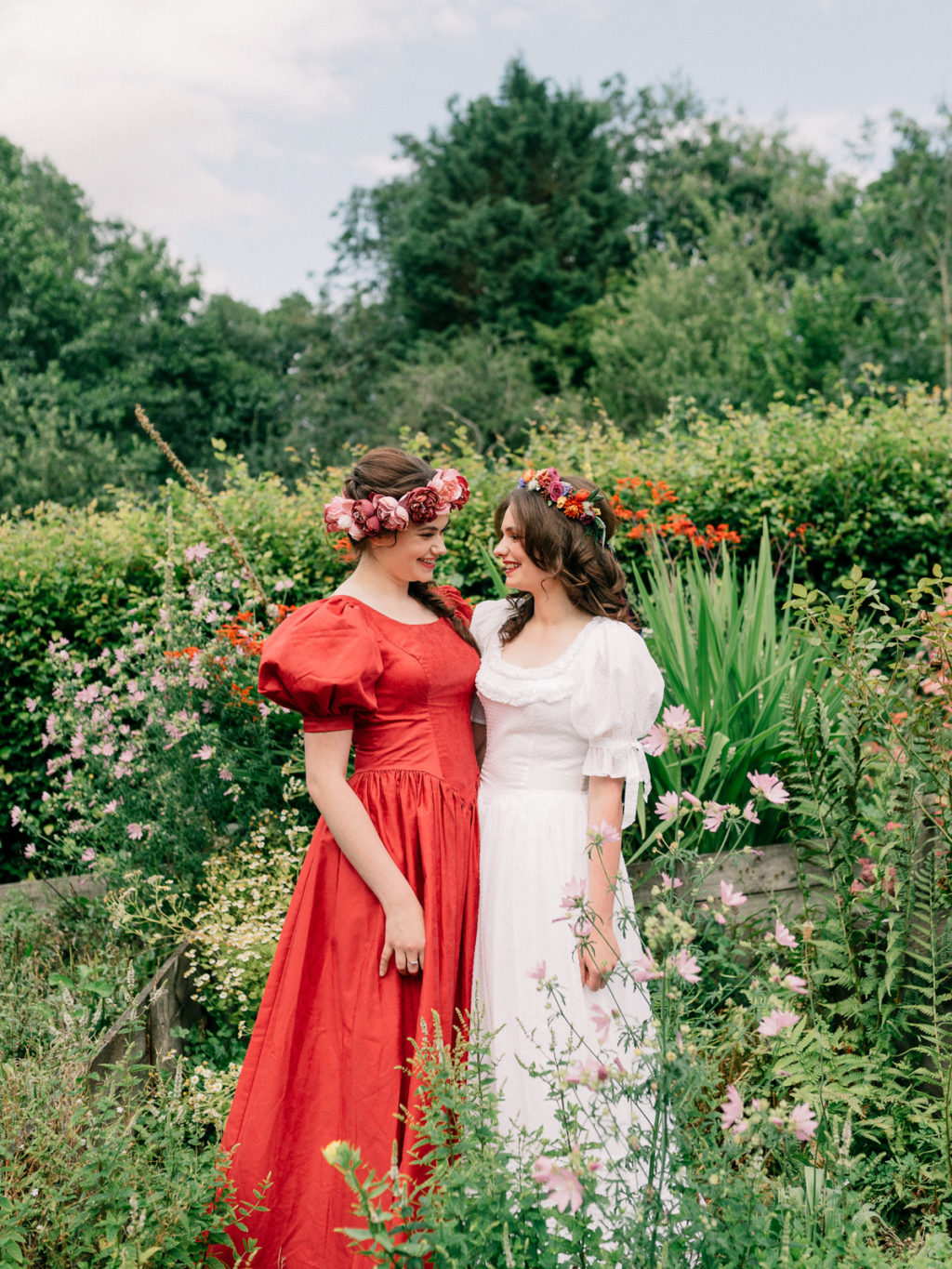 Candles – Five Bees Yard
"Beeswax Candles Eco candles, from Magdalena at Five Bees Yard, made from pure natural beeswax which are made to order in their apiary, were placed in old terracotta pots for the main table. They only use their own beeswax and cotton knots and are lovingly hand poured – the aroma is delicious! Beeswax tea lights in pale green leaf finger bowls and tiny jar candles, which we used as guest favours, continued the natural candle theme on our reception table."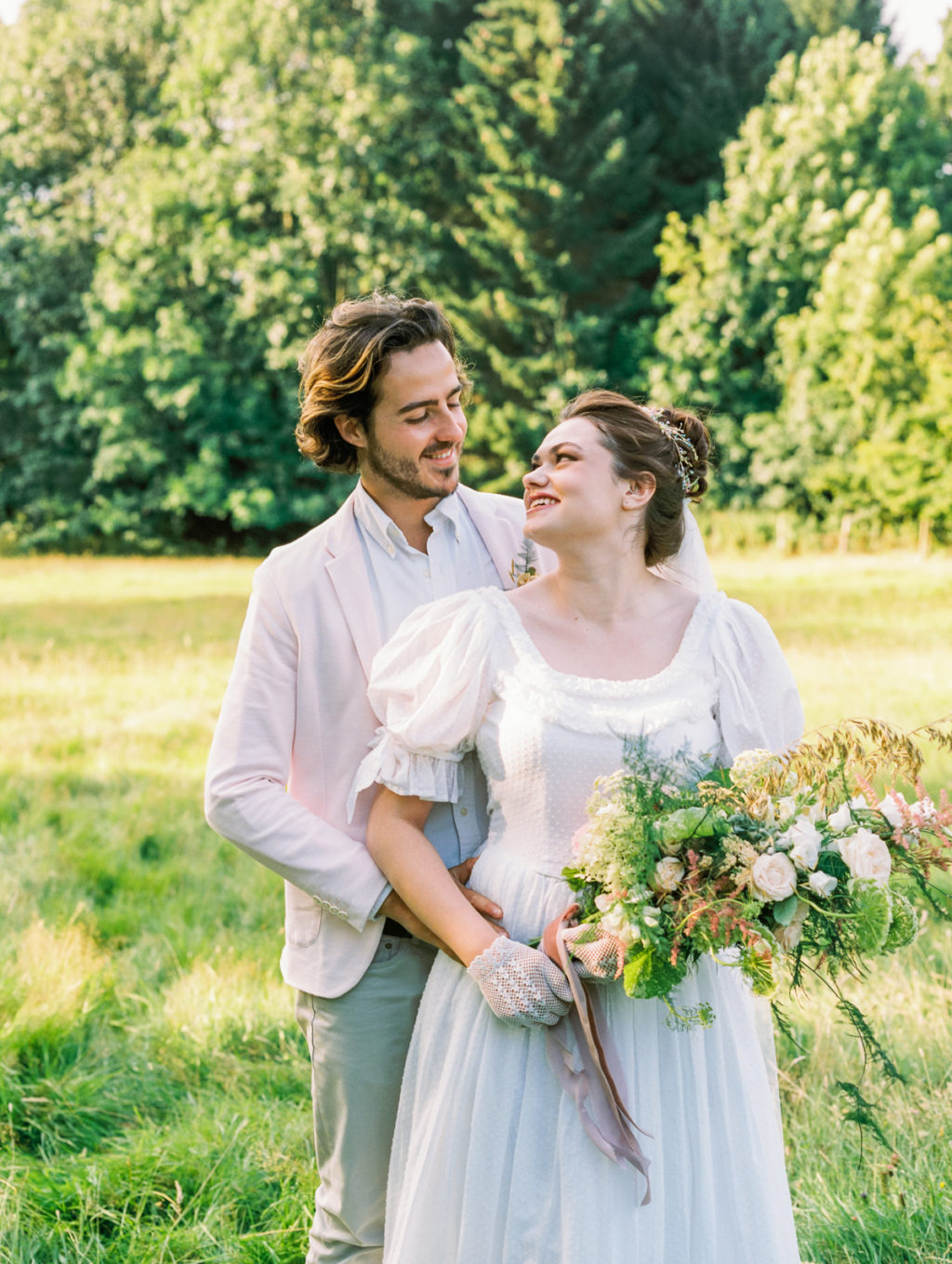 The Team – Sustainable Wedding With Spring Garden Styling At Kate's Garden Shropshire
Photographer – Joanna Briggs – Joanna Briggs Photography @joannabriggsphoto
Creative Director, Stylist, Bridal and Accessories – Jane Goldman – Tulle & Blue @tulleandblue / Floral Artist – Damson & Vine @damsonandvine / Make up Artists – Kay Louise Make Up @kaylouisemakeup / Vintage Props and Tableware Chattelier @chattelierantiquesandinteriors / Hairstylist – Hairstylist Worcester @HairstylistWorcester / Cake – Dainty Bakes @daintybakes_uk / Signage – Jenni Cabrelli – Tha Handmade Sign Co @handmadesignco / Confetti – Shropshire Petals @shropshirepetals / Candles – Five Bees Yard / Eco Bunting and Backdrop- Peony & Thistle @peonyandthistle
IF YOU LOVED THIS LOOK PLEASE PIN IT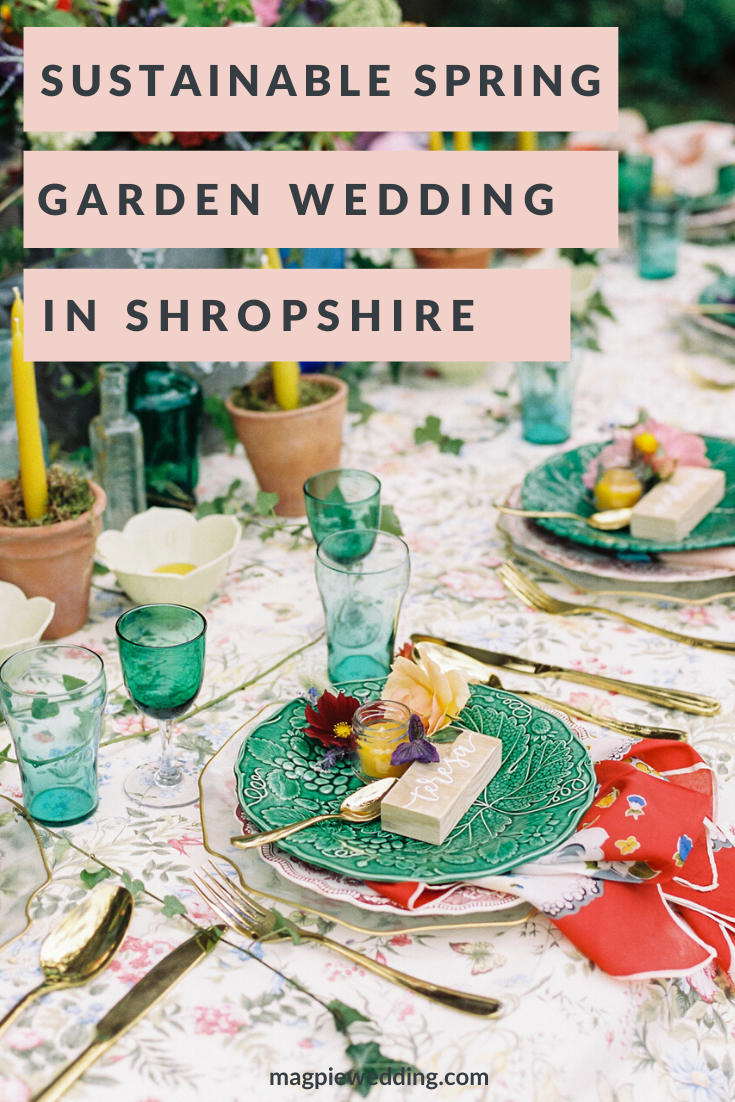 If you loved this sustainable wedding you may also like;
Designer Spotlight: Sustainable Wedding Dresses by British Bridal Designer Lee Klabin Couture
6 Romantic Creative Ways To Have An Intimate Small Wedding
How To Write A Father Of The Bride Speech And Deliver It Without Tears