Oh how we do love a bit of vintage, and this shoot at The Manor Rooms in Drewton created by Mazz Loxton and a team of wonderful suppliers, has a true vintage vibe. With Art Deco wedding stationery, a beautiful black and gold cake and the perfect vintage style venue. We catch up with the team behind this 1920s Art Deco inspo…
"I was very inspired by the dark, moody feel of the 1920's, and wanted to create an Art Deco wedding shoot inspired by the era, but that wouldn't come across as cliche. At the very beginning of my process for organising the shoot, I happened to be working on another shoot at The Manor Rooms with a very different, summery feel. When I was there, I thought it would be the perfect location for this 1920's inspired shoot, and I was so pleased when Lisa agreed to let us use The Manor Rooms as our venue."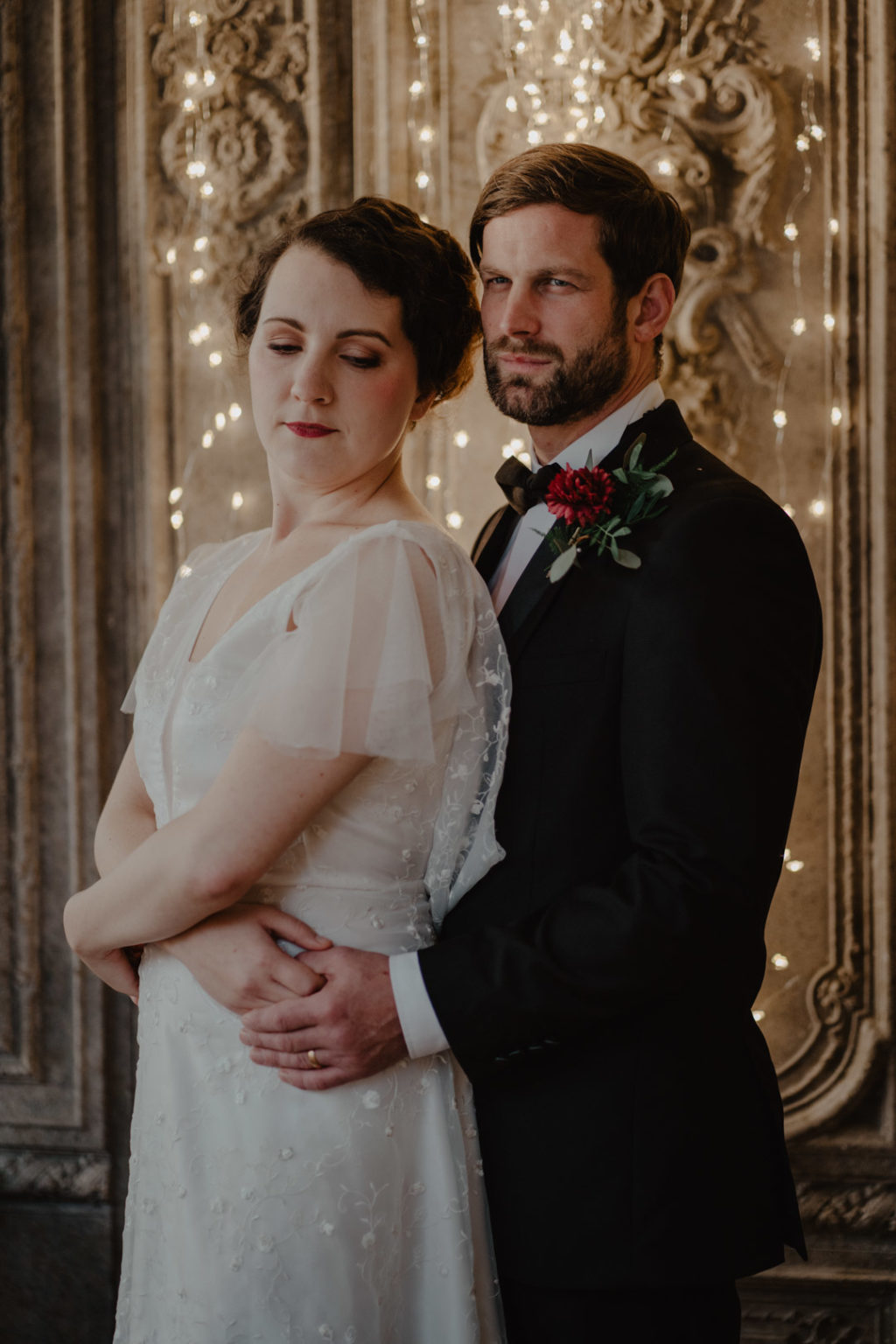 "They had a beautiful space for us to use to get Amber (our bride) ready in before heading over to the main building. Our ceremony area was the gorgeous upstairs faux library, with a beautiful view over the local landscape. We also made a lot of use of the absolutely stunning secret garden room, with the most gorgeous panelling and mirror on it's feature wall. I was so excited when Amber not only agreed to provide a veil for the shoot, but model as our bride, and also to bring her little boy along as a page boy!"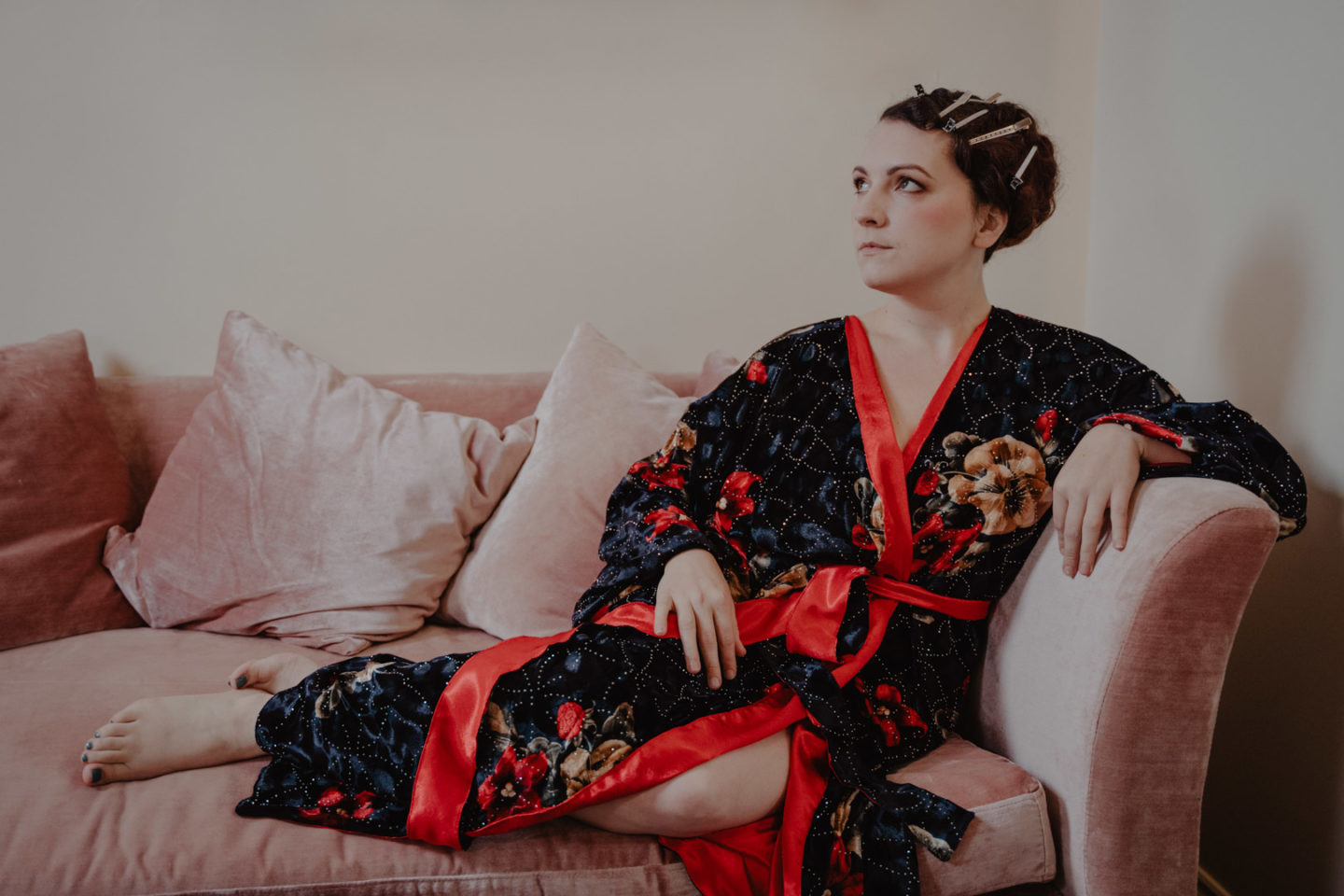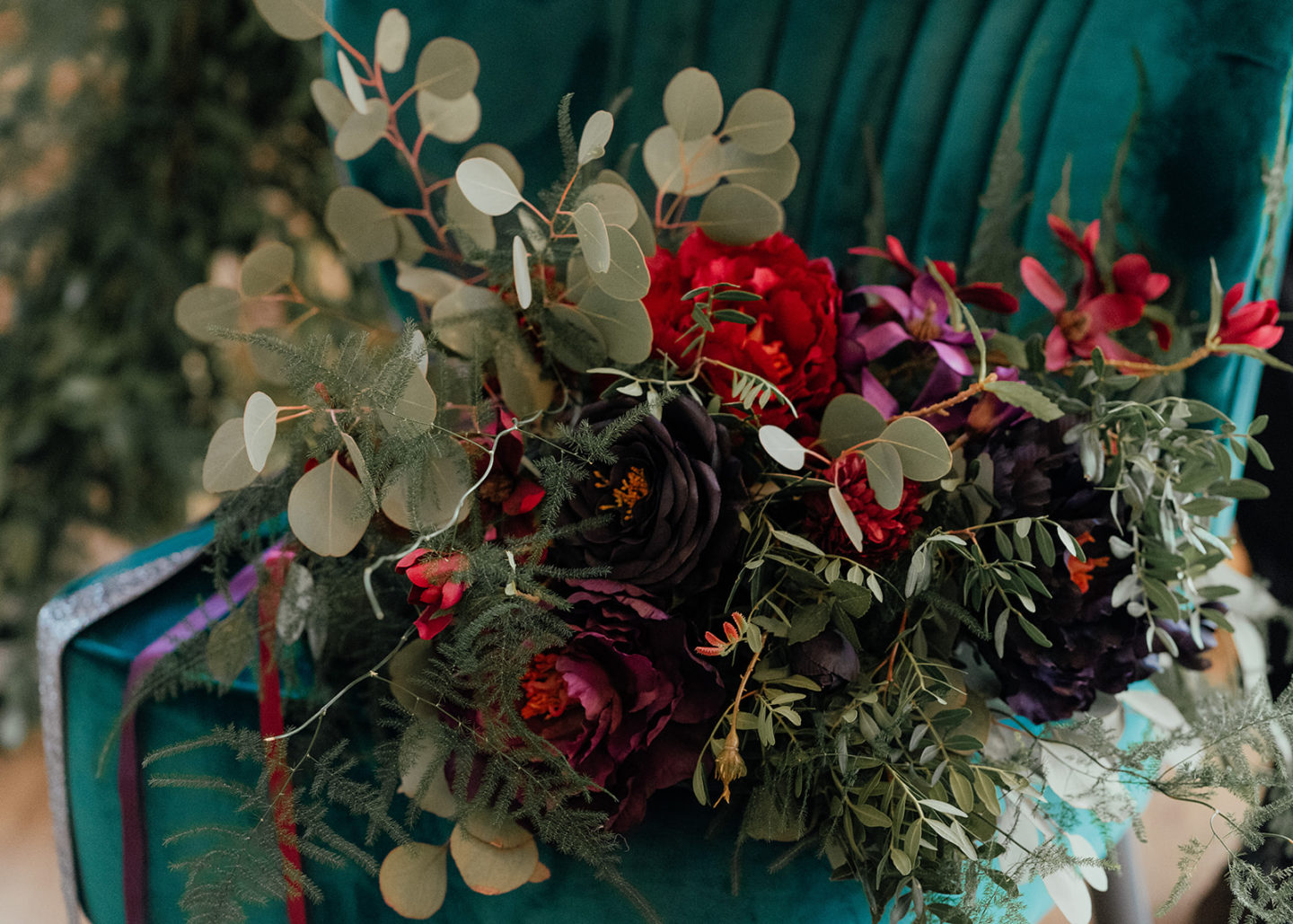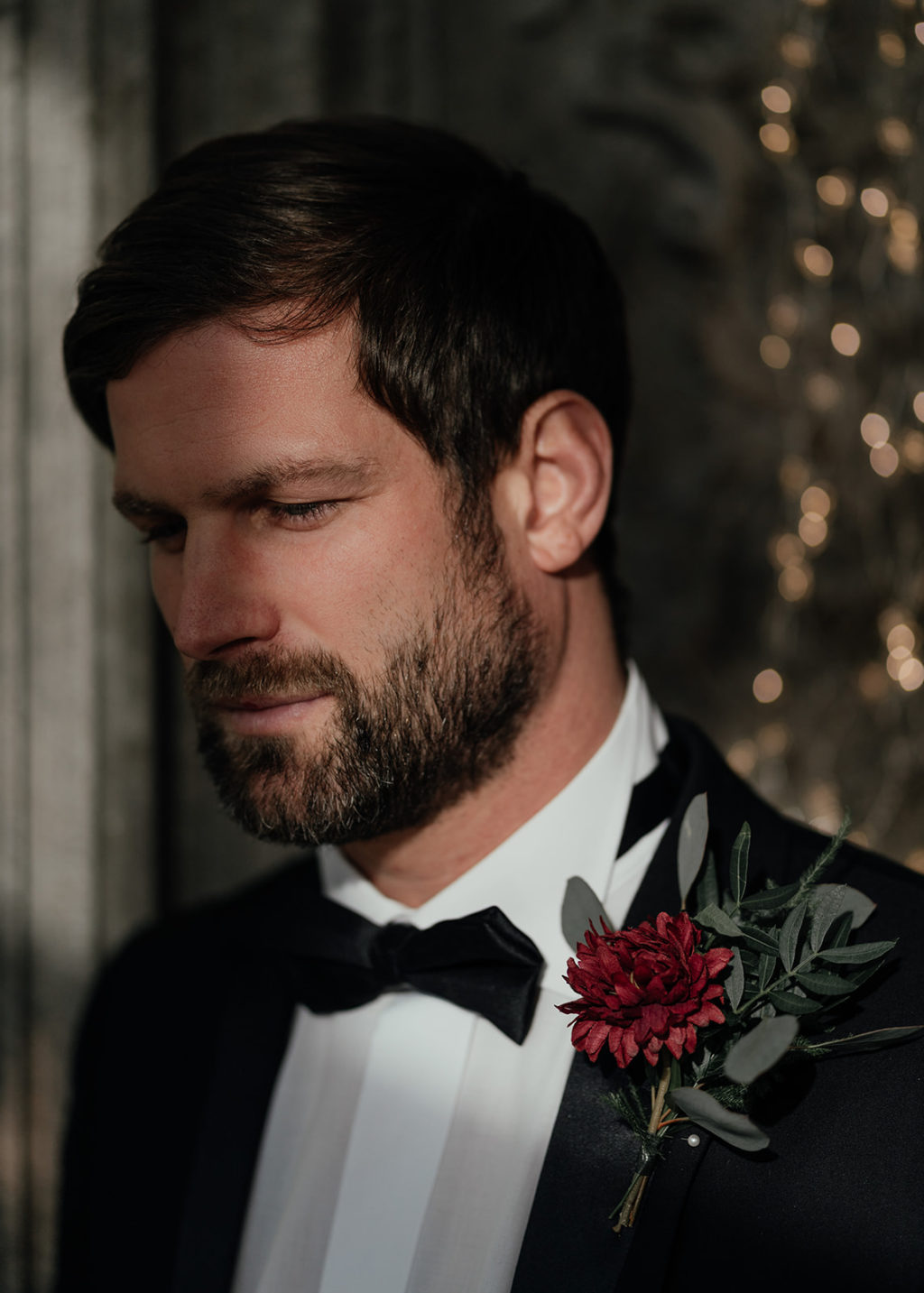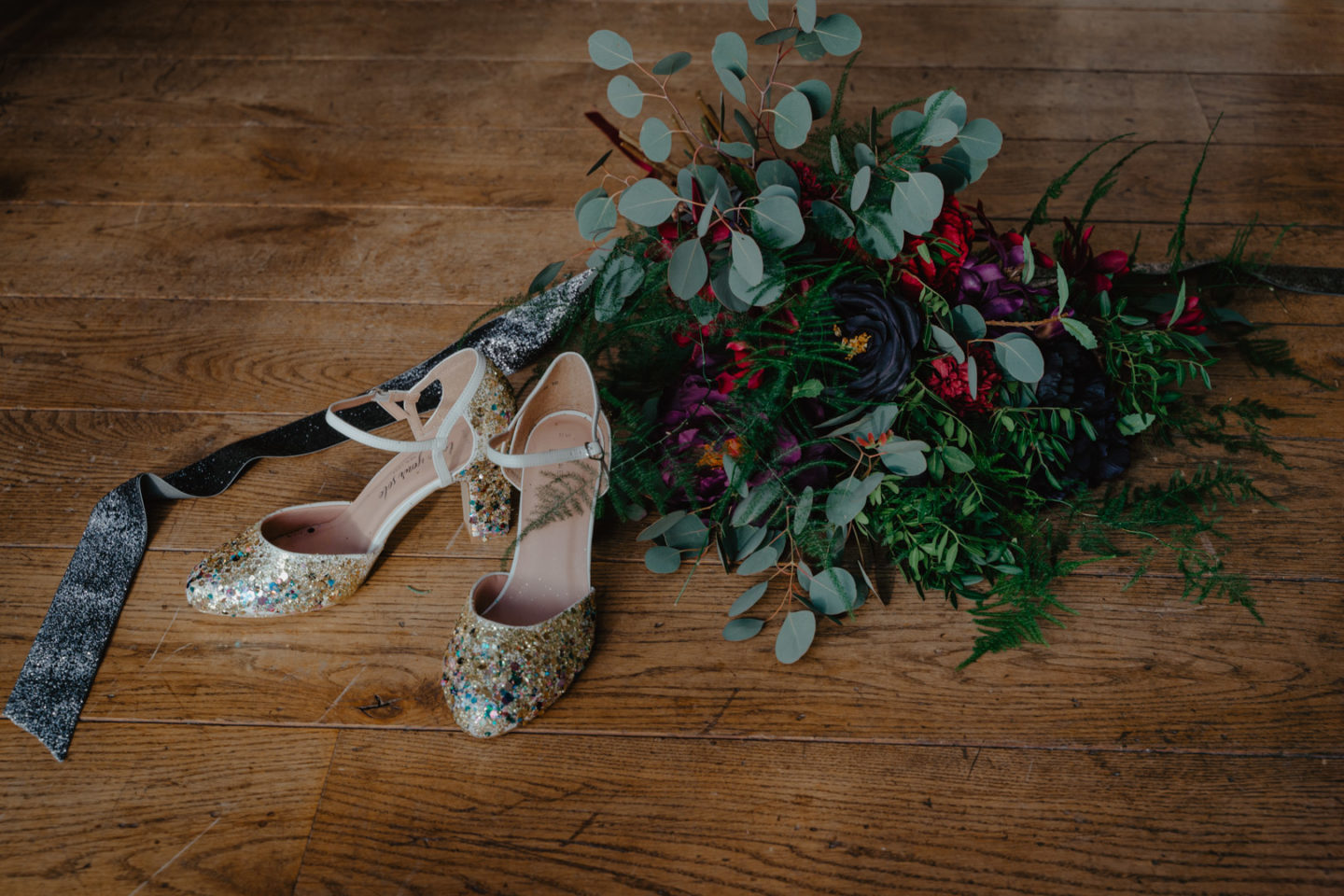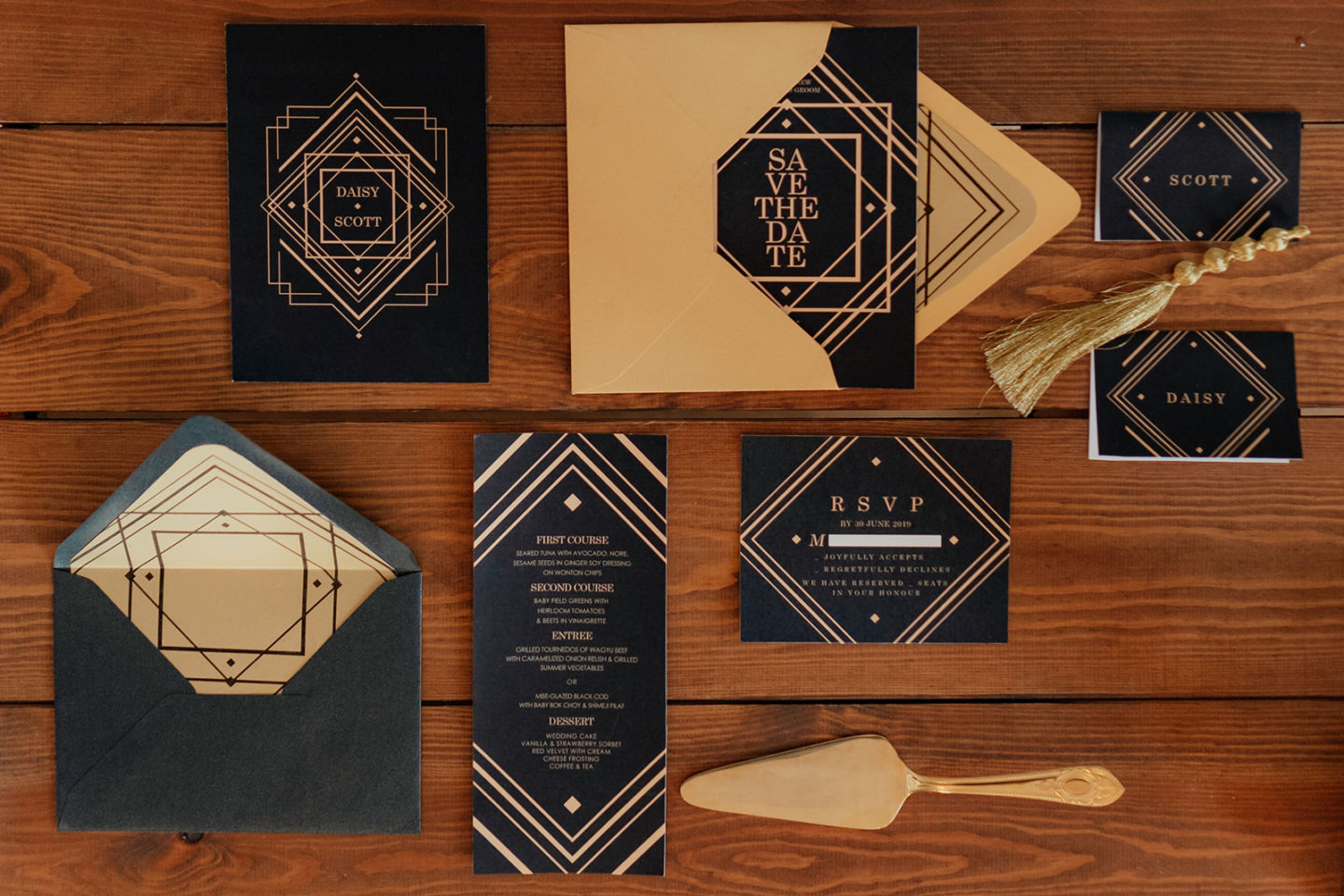 Venue – The Manor Rooms
It was a pleasure to work with Mazz on a design photo shoot to help promote The Manor Rooms and some of our wonderful wedding and event suppliers. We were thrilled with how carefully coordinated the styling was managed, making the most of our space and furnishings, including our feature backdrops and amazing views. Wedding couples can certainly work with our many options of furniture, tables, chairs, crockery and decor, alongside professional stylists and suppliers to create their own theme and magic for their special day. These images highlight how effective a little imagination and creativity can work and we are super thrilled with the quality of these images.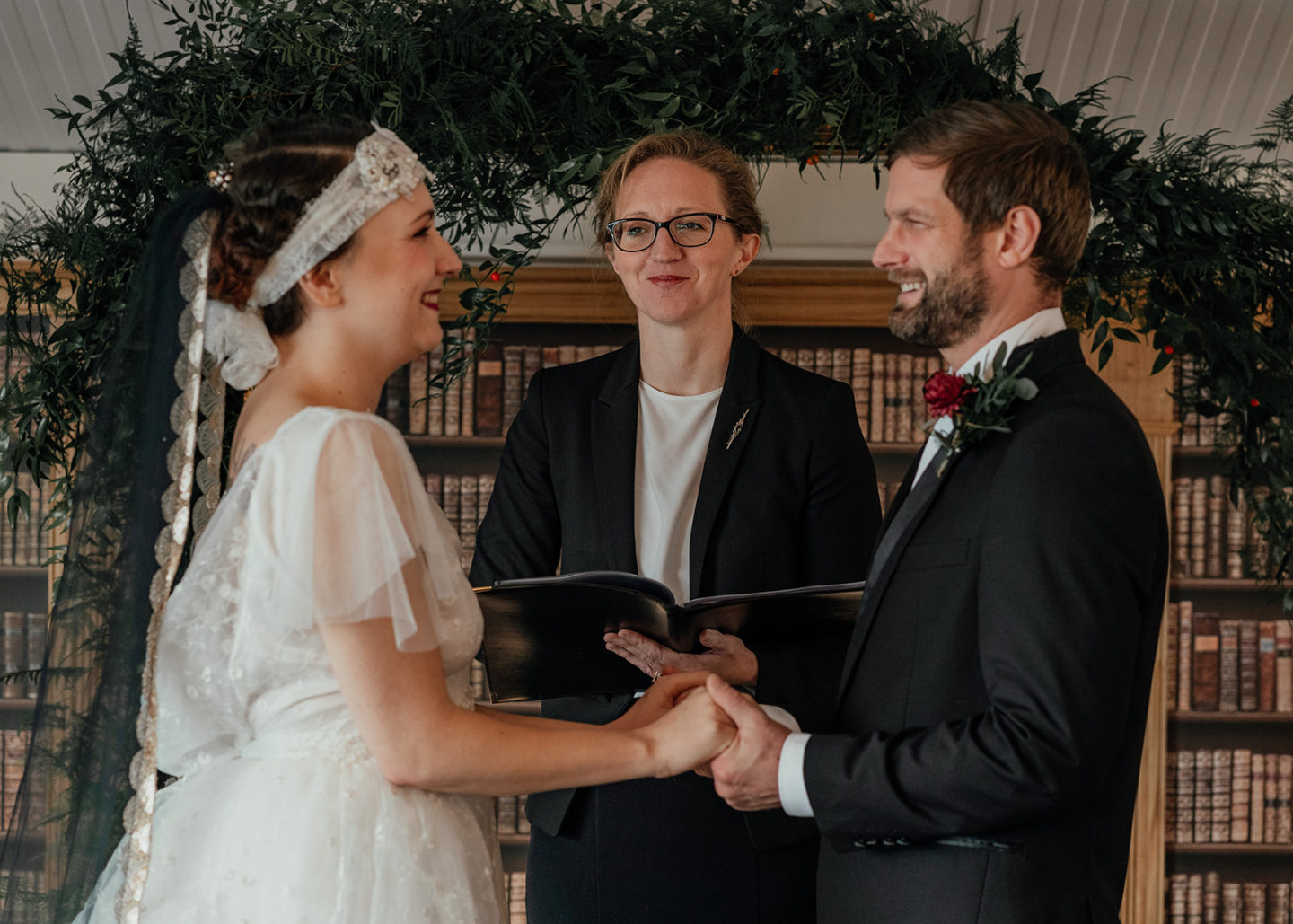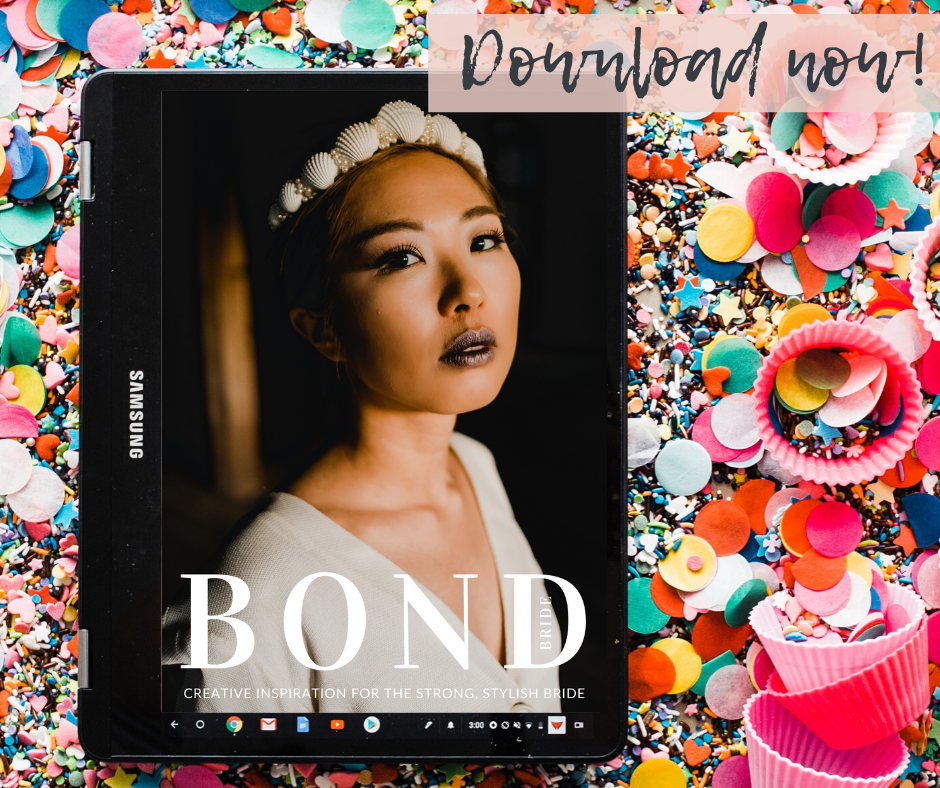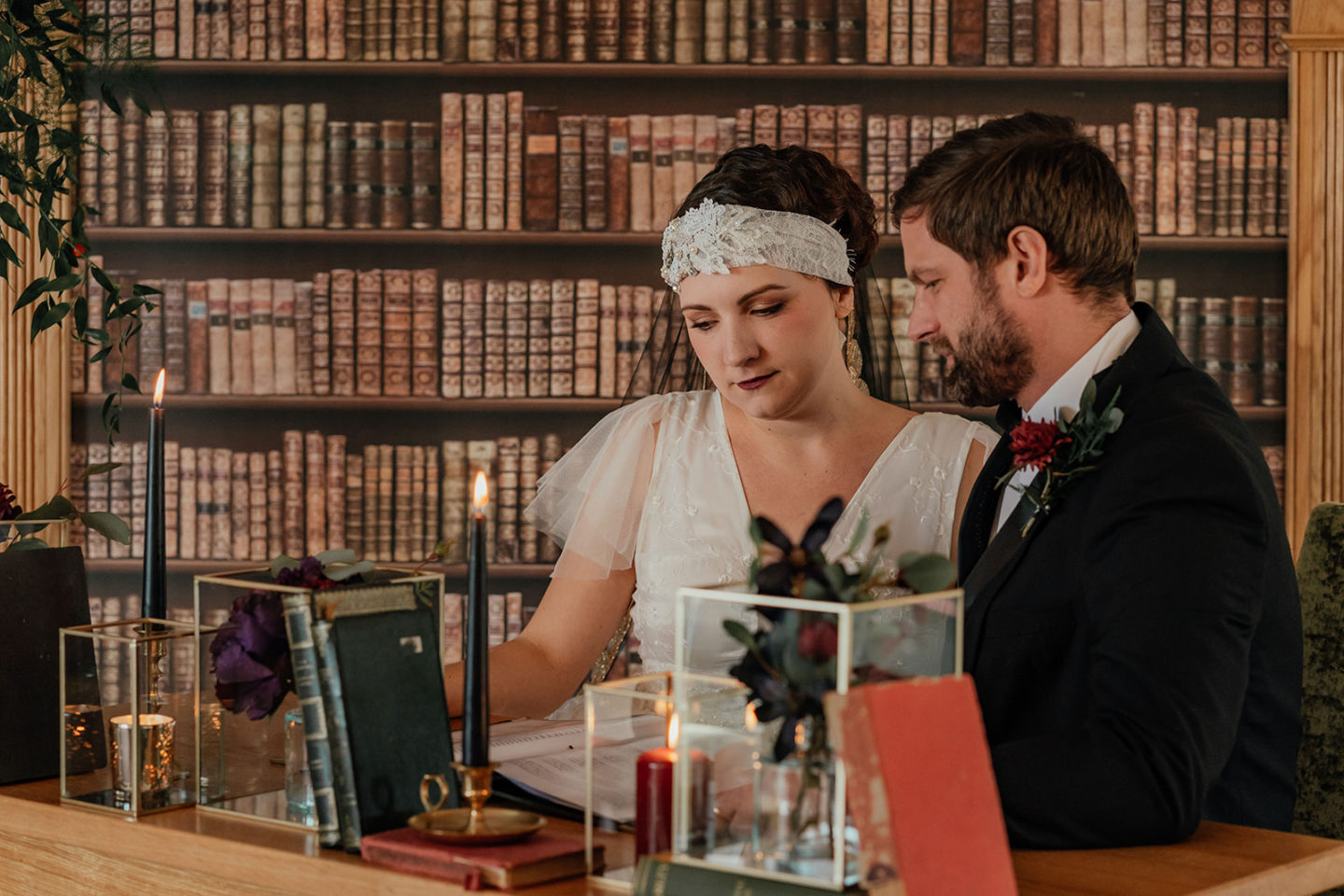 Styling and Flowers – Oakleaf Weddings
When Mazz asked me to take part in the shoot with a 1920's theme I jumped at the chance to add a modern edge to a classic look. Of course it was important to use the time tested blacks and golds for a Great Gatsby vibe but I was keen to push the theme and include some other elements which would keep it on brief but appealing to the contemporary bride. Using moody purples, reds and luxurious fabric within the styling and keeping the same floral colour palette with the addition of deep green made for photographs full of atmosphere. The drama of the table scape was my favourite thing to create, the textures, tones and interest at different heights working together to bring luxe and an edge to the classic era.
Celebrant – Penelope Jayne
"As an Independent Celebrant based in Yorkshire the stunning Manor Rooms at South Cave is one of my local venues. And having worked with several of the suppliers involved in the shoot before I was delighted to be part of this unique 1920s styled shoot. As a celebrant most of my work is simply the written word and my voice, I tell love stories in unique and individual ways. Being able to be part of a historical themed shoot, offers me a diverse array of language and material normally unsuited to maybe a modern ceremony. The style and overall sense of nostalgia are magical, yet they deliver images which attract those looking for unique and quirky use of such a strong idea without losing its sense of tradition and timeless perfection"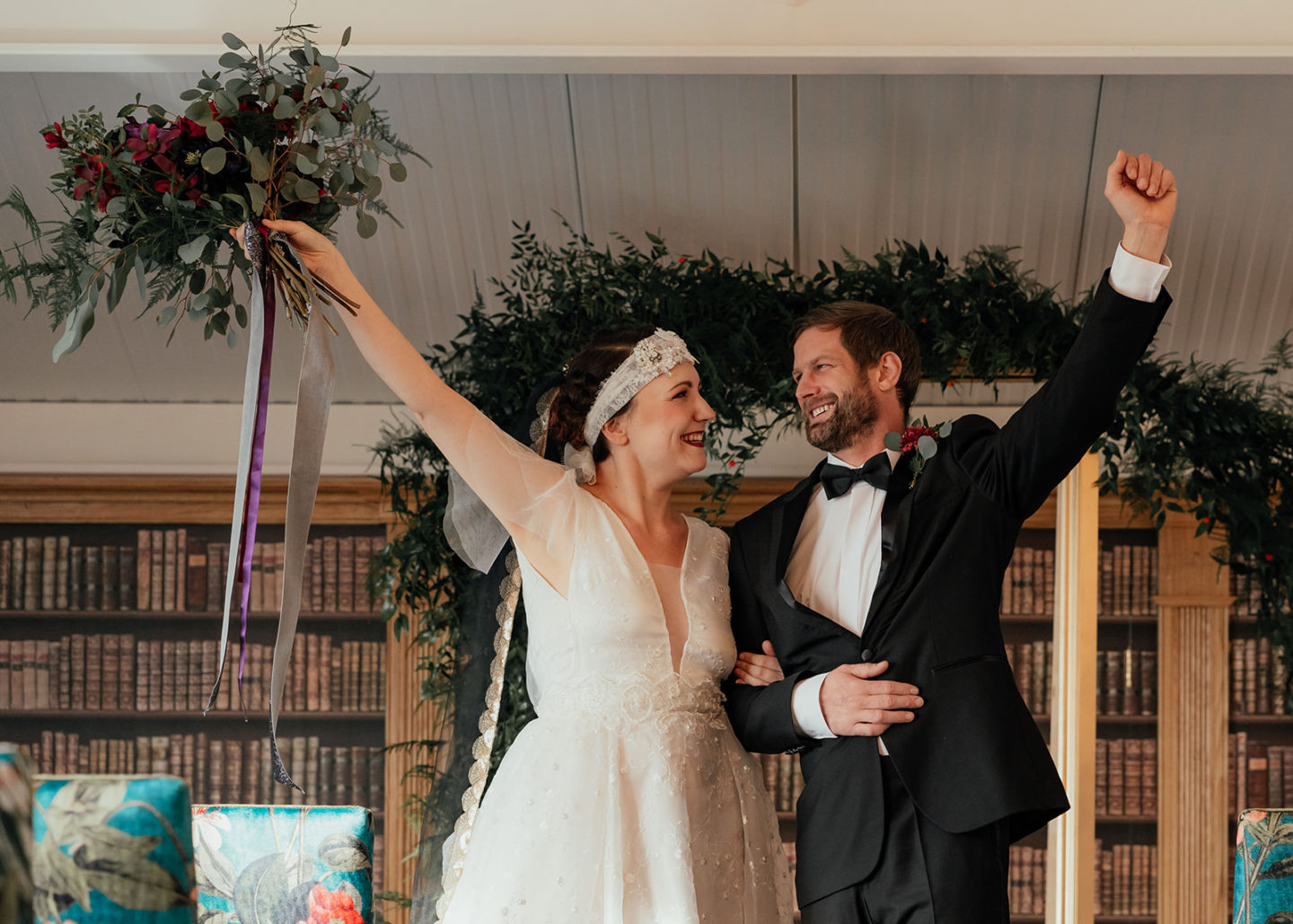 Photography – Rosanna Lily Photography
"Rosanna Lilly is a contemporary wedding photographer who mixes fashion-led editorial style couple photos with documentary photography for a relaxed yet artistic approach. For this 1920's shoot, it was important to capture the details which make a wedding so bespoke to each couple, as well as have fun with the couple to ensure natural expressions – all in keeping with this stylish era which inspired us all."
Photography – Madeleine Winters Photography
"The glamour of a subtle 20s theme is a perfect fit for my photo editing style which is a touch dark and moody with rich, natural colours. I ventured further afield than my usual haunts in the Peak District to shoot at the Manor Rooms with such a talented team. The venue's large glass panes and open-plan design is ideal for my style of photography which favours soft, natural light while flash takes a back seat. We made the most of every beautiful corner with styled-to-perfection couple setups. My work depicts intimacy and emotion, which can be challenging to achieve with models who have just met! Amber and Steve immediately had a great rapport and trusted our creative direction. I'm over the moon with the final photographs which feel tender, natural and fun while showcasing our collective efforts on contemporary-meets-vintage style."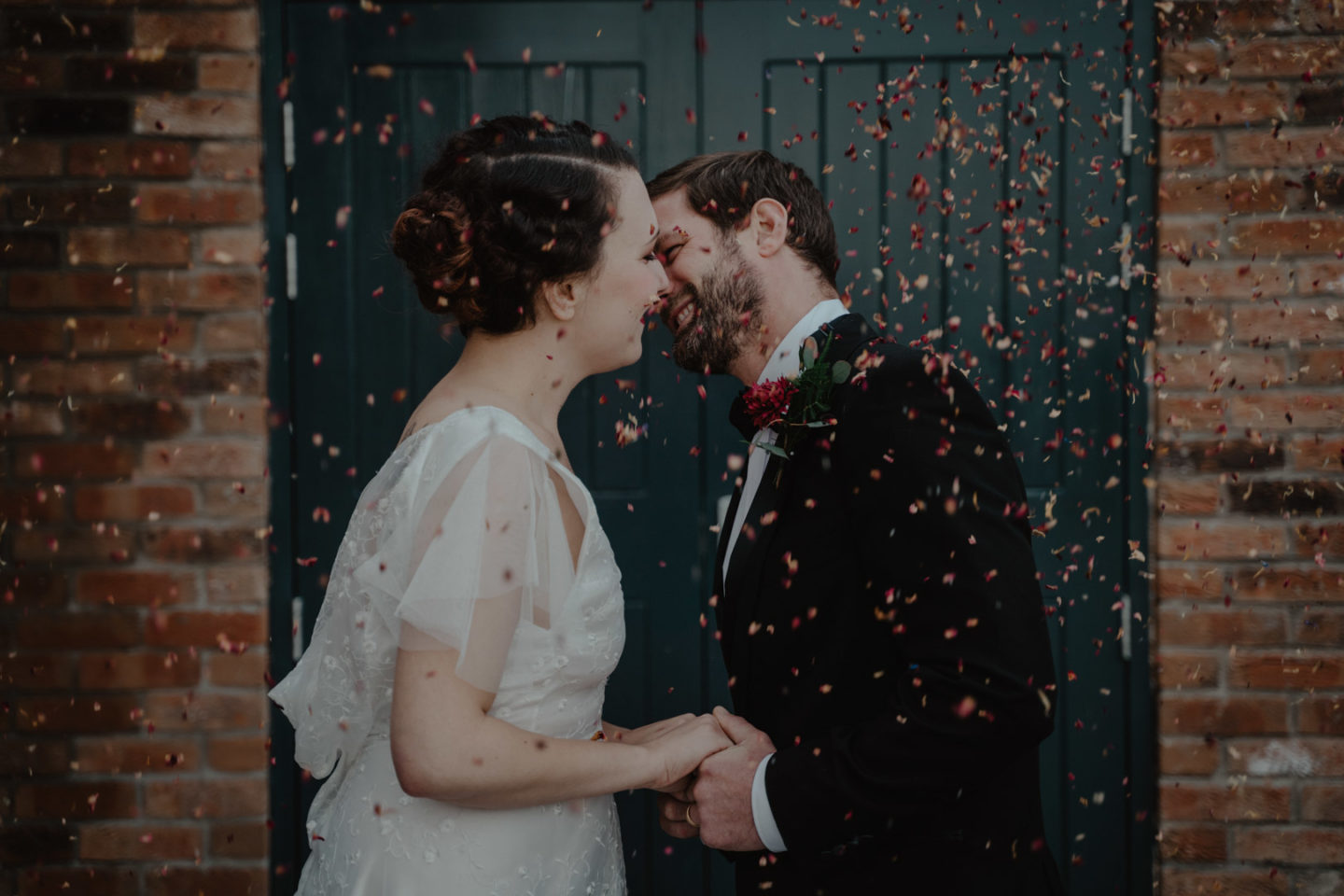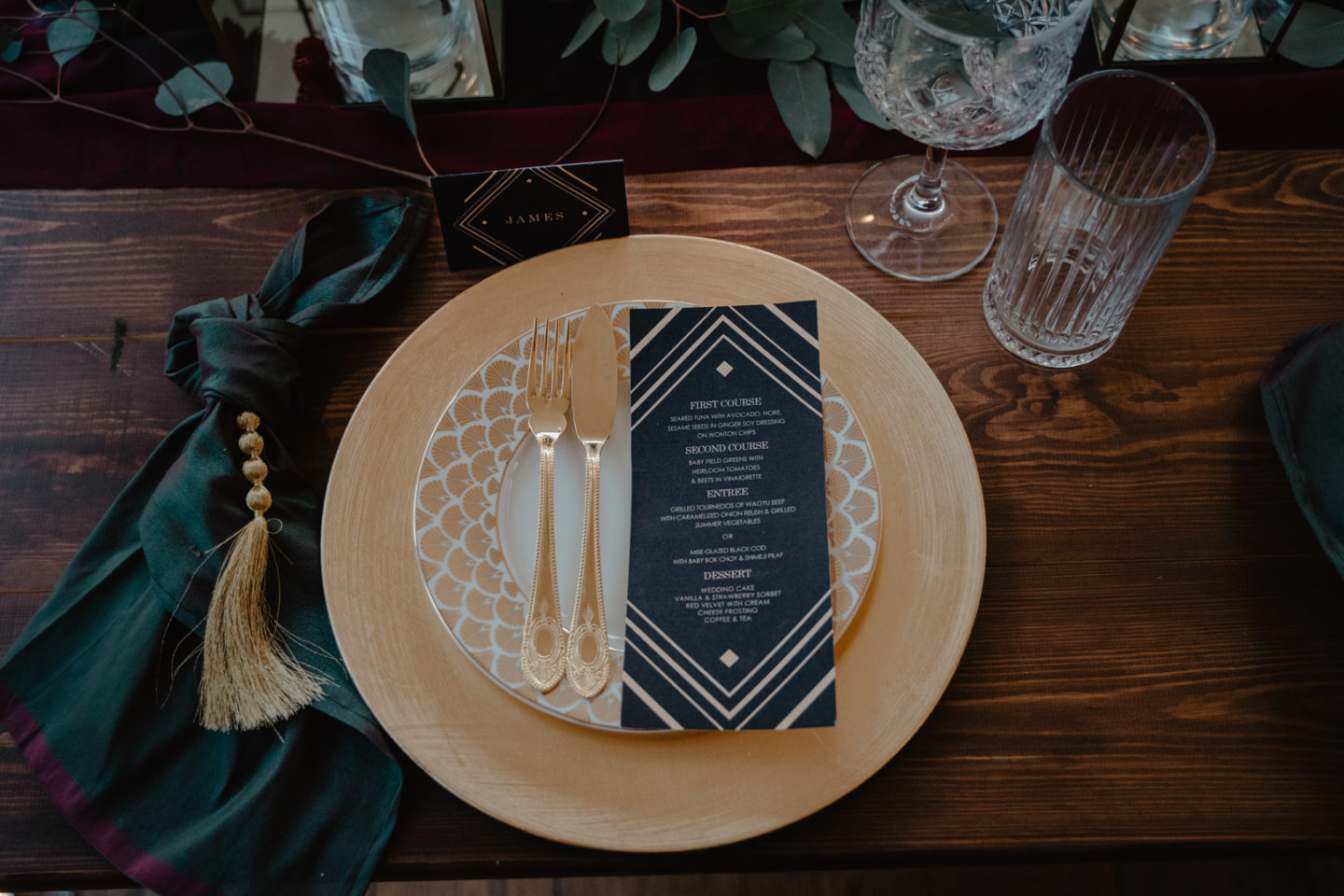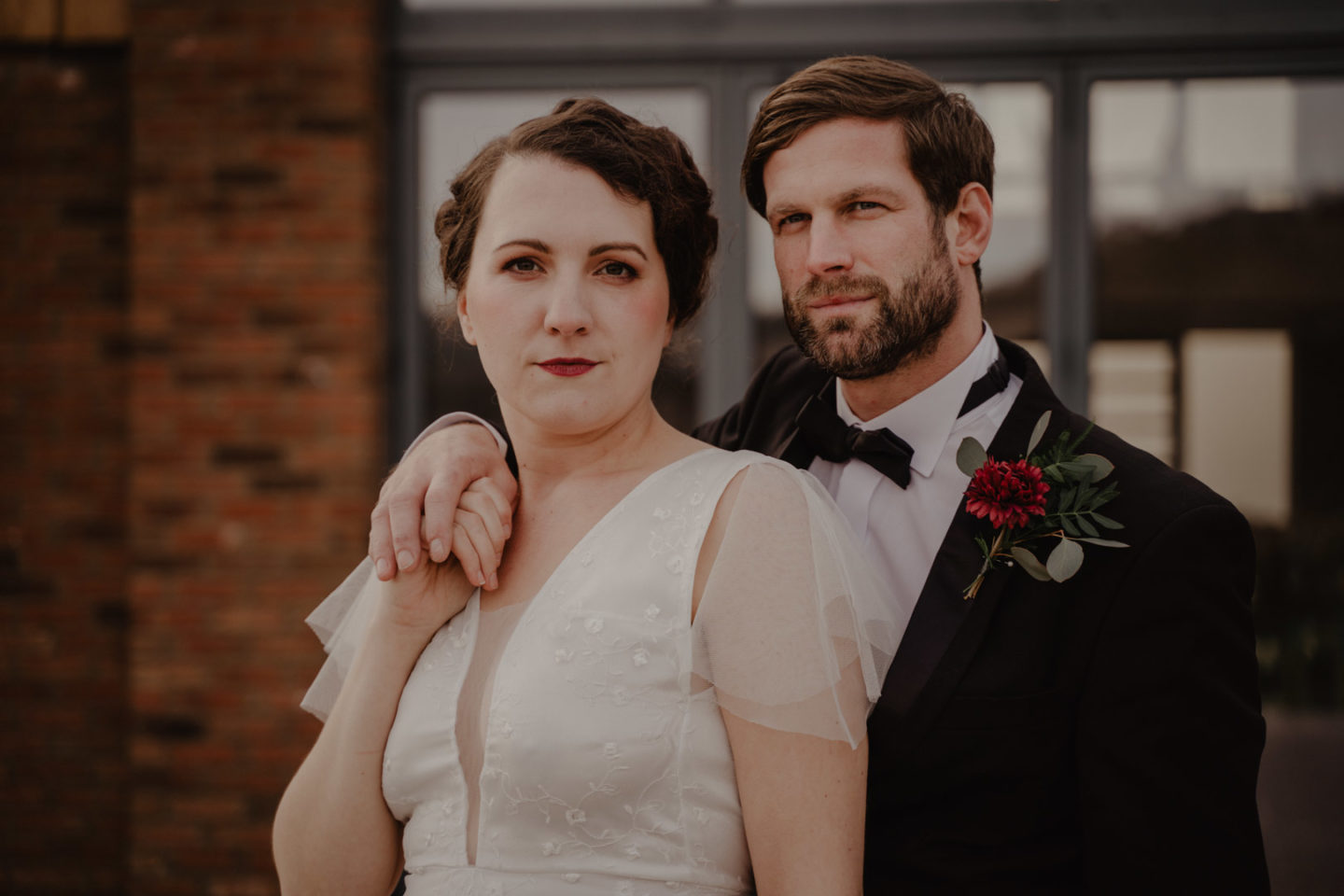 Bridal – Mae Dae Weddings and Events
The bridal gown I created for the photoshoot was inspired by the fashion of the 1920s, giving the dress a more relaxed fit, I added the delicate sleeve and detachable skirt to give it a modern twist. I am inspired by texture and tend to create my bridal wear based on the fabric I can source. I source my fabric from local suppliers as much as possible. My background is sustainable fashion therefore this is something I think about when I make my garments, it is ingrained into me. My tips for brides wanting to achieve a more elegant look would be to choose fabrics that have a good drape such as chiffon, silk or satin. These fabrics naturally drape to the wearers shape and create or more natural silhouette. A good balance of layers is also key when creating elegance and drama in my designs.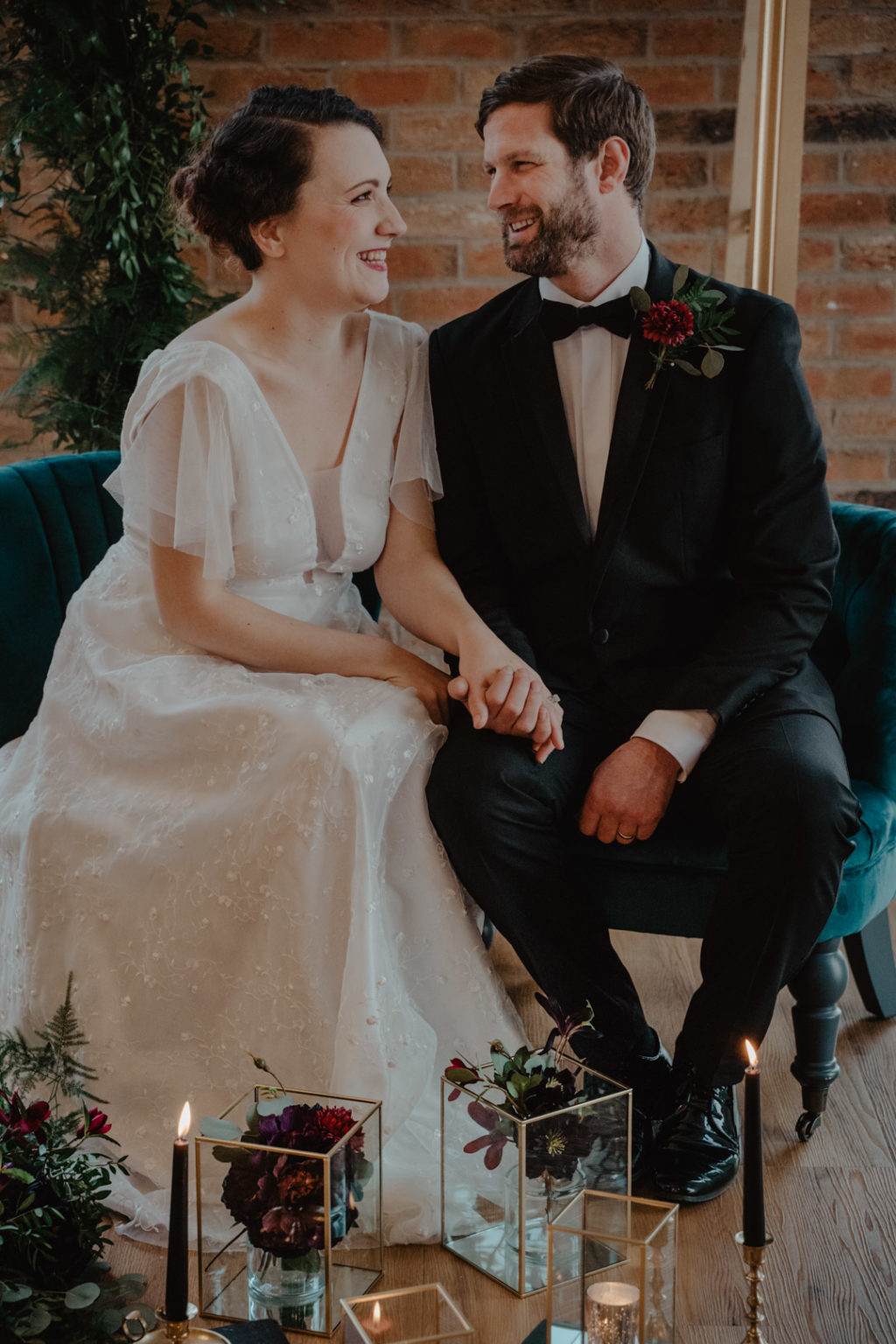 Suit – Frank Bird
I've been lucky enough to work with Emma and her team at Frank Bird a few times now. I was thrilled when they agreed to provide a suit for Stephen to wear for our 1920's inspired shoot. They are such a friendly team, and picked out the perfect suit after I gave them the brief. Most of the items they stock are made from natural fibres and organic cottons, and with their wedding department being predominantly hire wear, each suit is able to be re-used to make sure it has the longest possible life cycle.
Page Boy Outfit – Matchimony
"We adored being part of this beautiful shoot featuring our fabulous Boys Bow Tie and Brace sets in our gorgeous deep soft cream. Our sets are available in over 25 colours and can also be personalised on the back to making for the perfect pageboy gift set. Matchimony is your one stop wedding shop featuring bridal, bridesmaid, flower girl, men's and boys items in all colours and all sizes."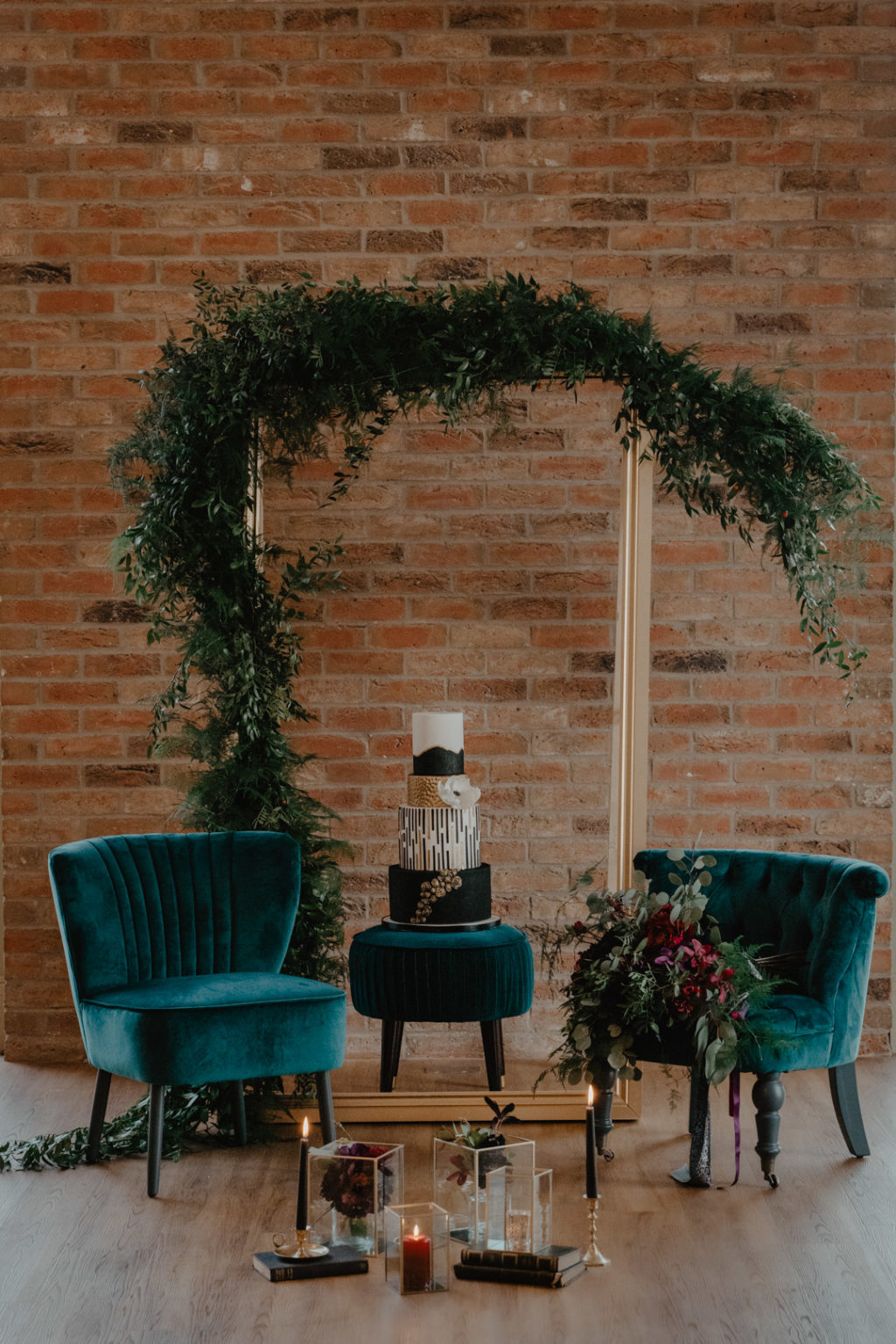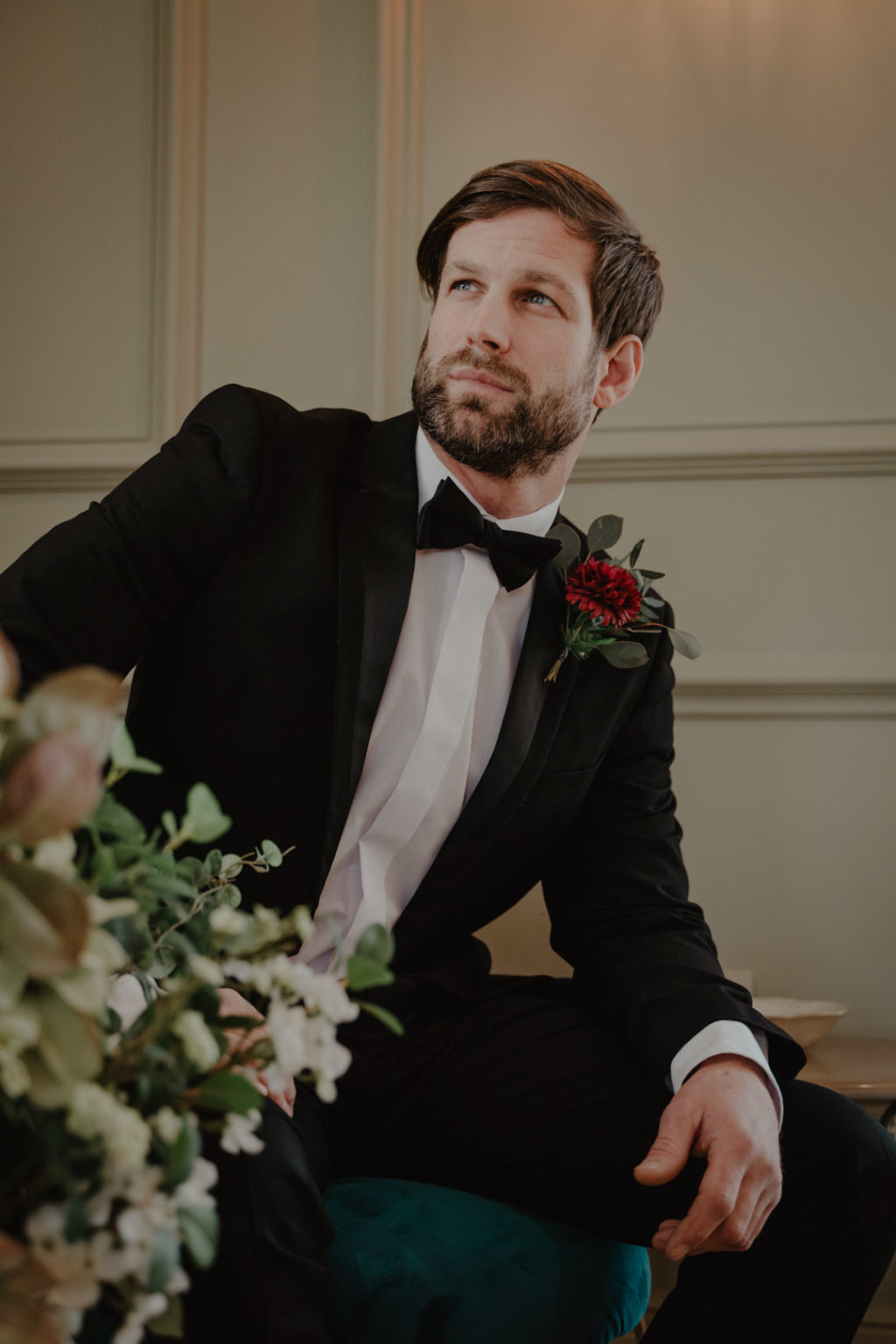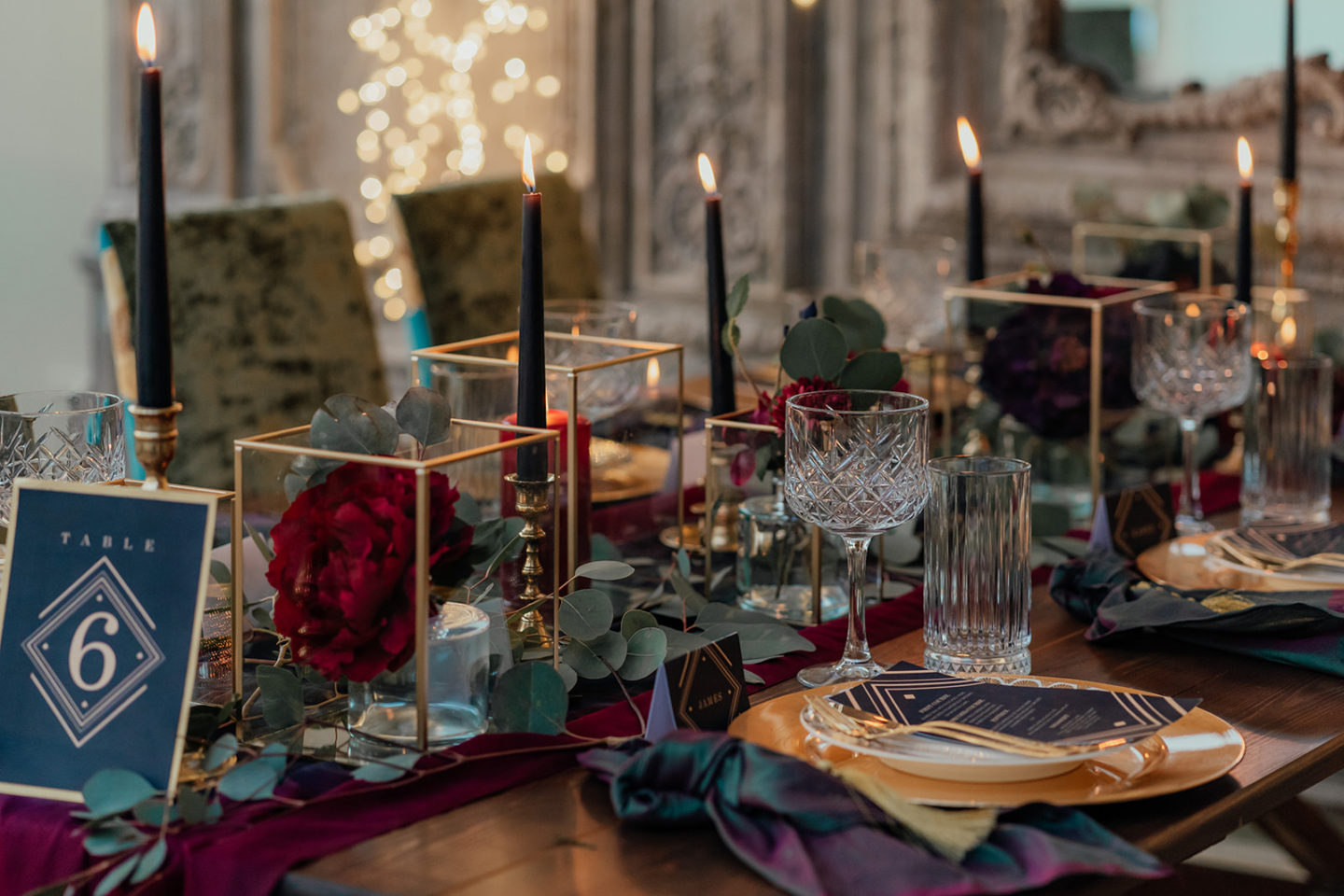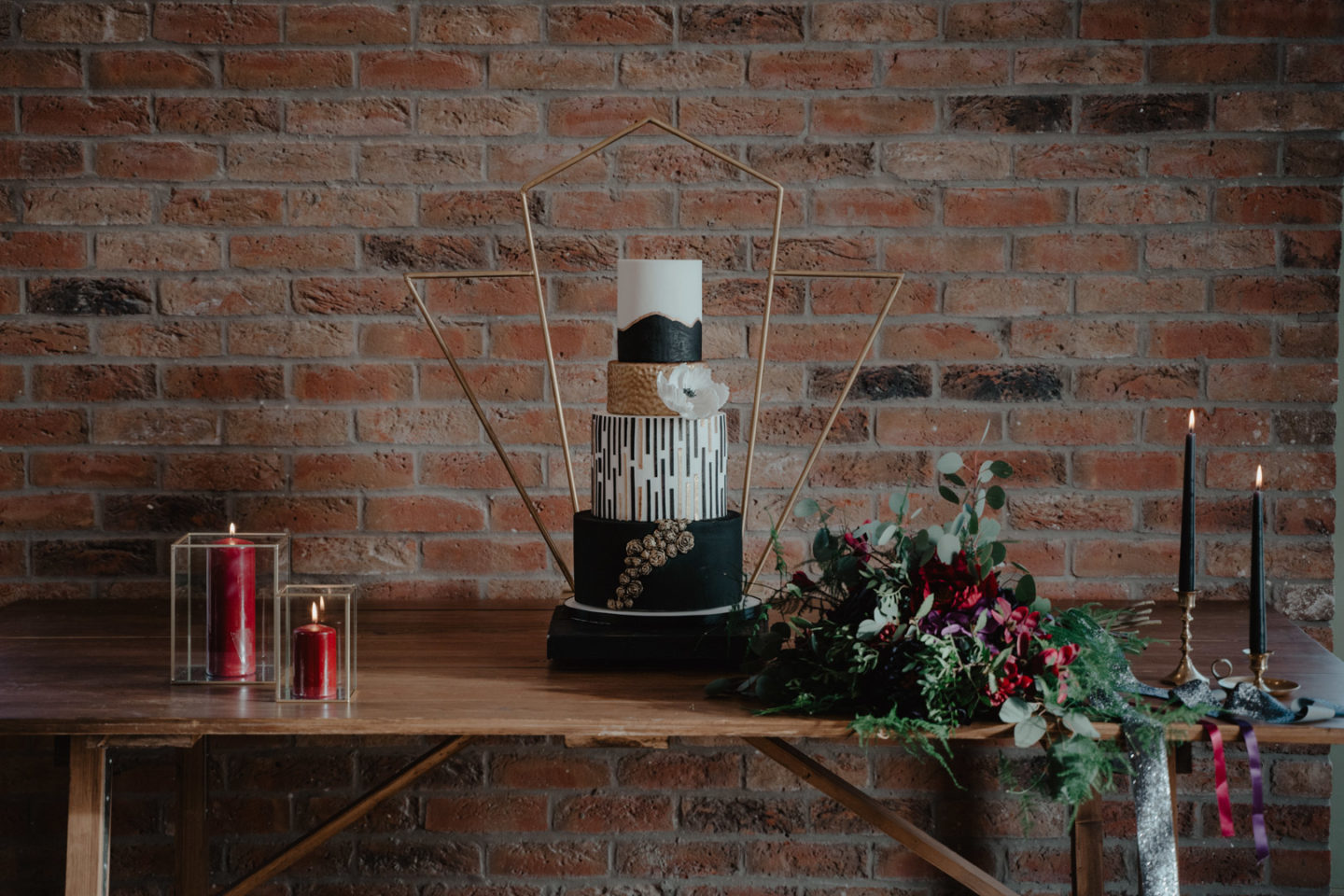 Cake – Urban CakeHouseb
"For this shoot I wanted to design a clean modern cake with a nod to 20's Art Deco wedding styling without going full on Great Gatsby. I opted for a monochrome colour palette and added hints of gold. I love texture so used bass relief on the bottom tier, hand painted wafer paper on another and gave the small gold tier a battered effect. In keeping with the theme, the cake was framed by a Bramblesky cake stand in some of the images, which was left undecorated to show off the clean art deco style lines."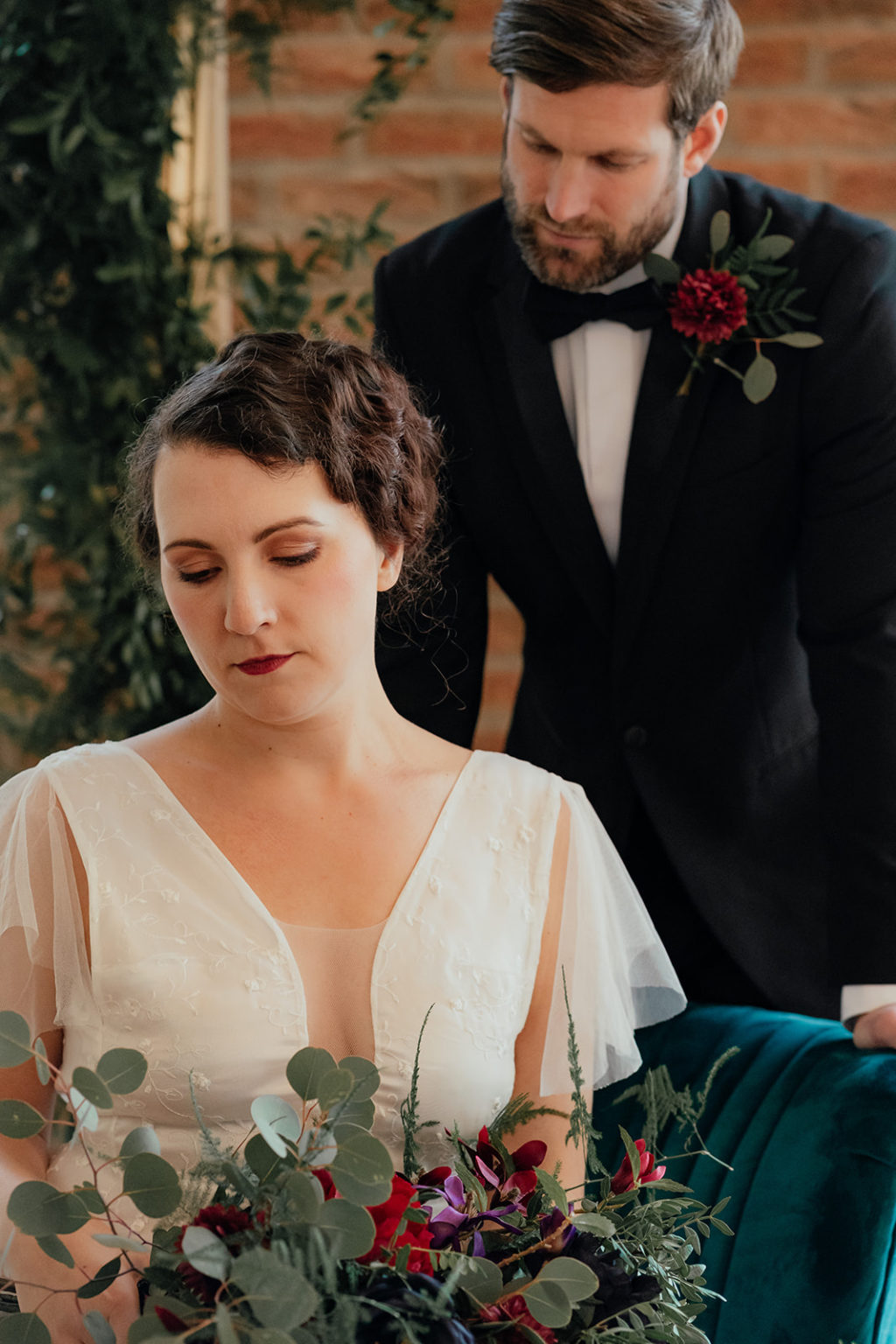 Hair and Make Up – Mazz Loxton Hair and Make Up Artistry
I wanted to create a dark and moody makeup, evocative of the 1920's, using a similar colour palette and product placements, without creating a historically accurate replica of the makeup worn in the 1920's, to create a look that was timeless, and wouldn't look out of place for a modern day wedding. Amber has very very thick hair, and actually has an undercut, so whilst I still wanted to evoke the shape of a finger wave, I didn't want the hair to be too much of a literal representation of a hairstyle from 1920's. We created fine waves, and two braided, knotted buns at the back of her head to make sure everything would stay in place all day.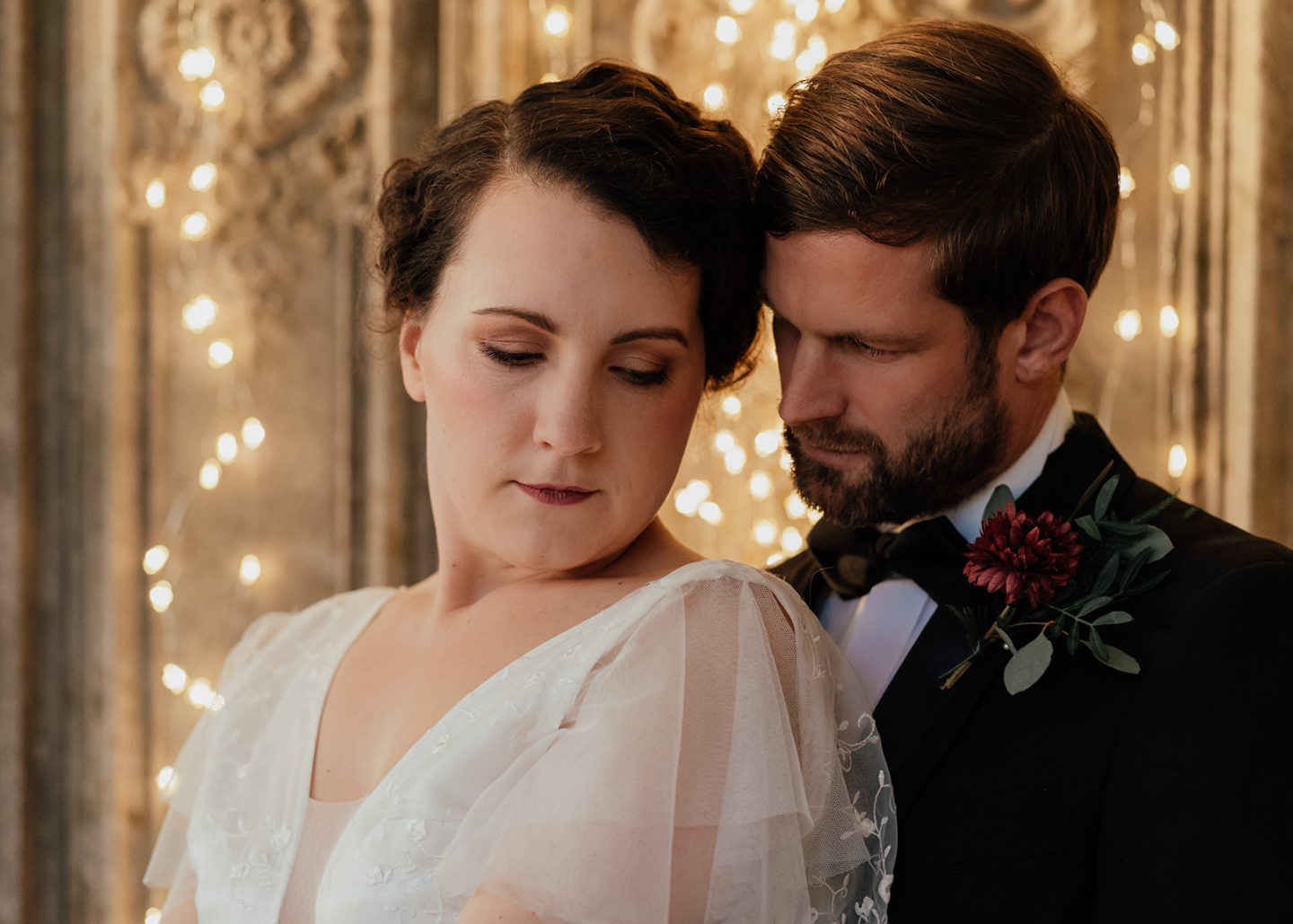 Robe and Garter – Silk Garter
Our lovely bride is wearing the dainty little 'Gatsby' wedding garter, it comes as the main garter to a set, with a simpler version as the garter to toss to your guests or give to your MOH as a keepsake! Pure silk, with Art Deco style guipure lace and golden crystal, this lovely set comes in a luxurious gift box, the perfect gift for a bride!
The gorgeous midnight blue velvet robe, with its rich red and champagne floral print, can be worn for glamorous 'getting ready' photos, with its sparkling crystals and sumptuous red lining, you'll feel like a film star! Or for wonderfully moody wedding photos, wear it over your wedding dress 1920's style for a winter wedding.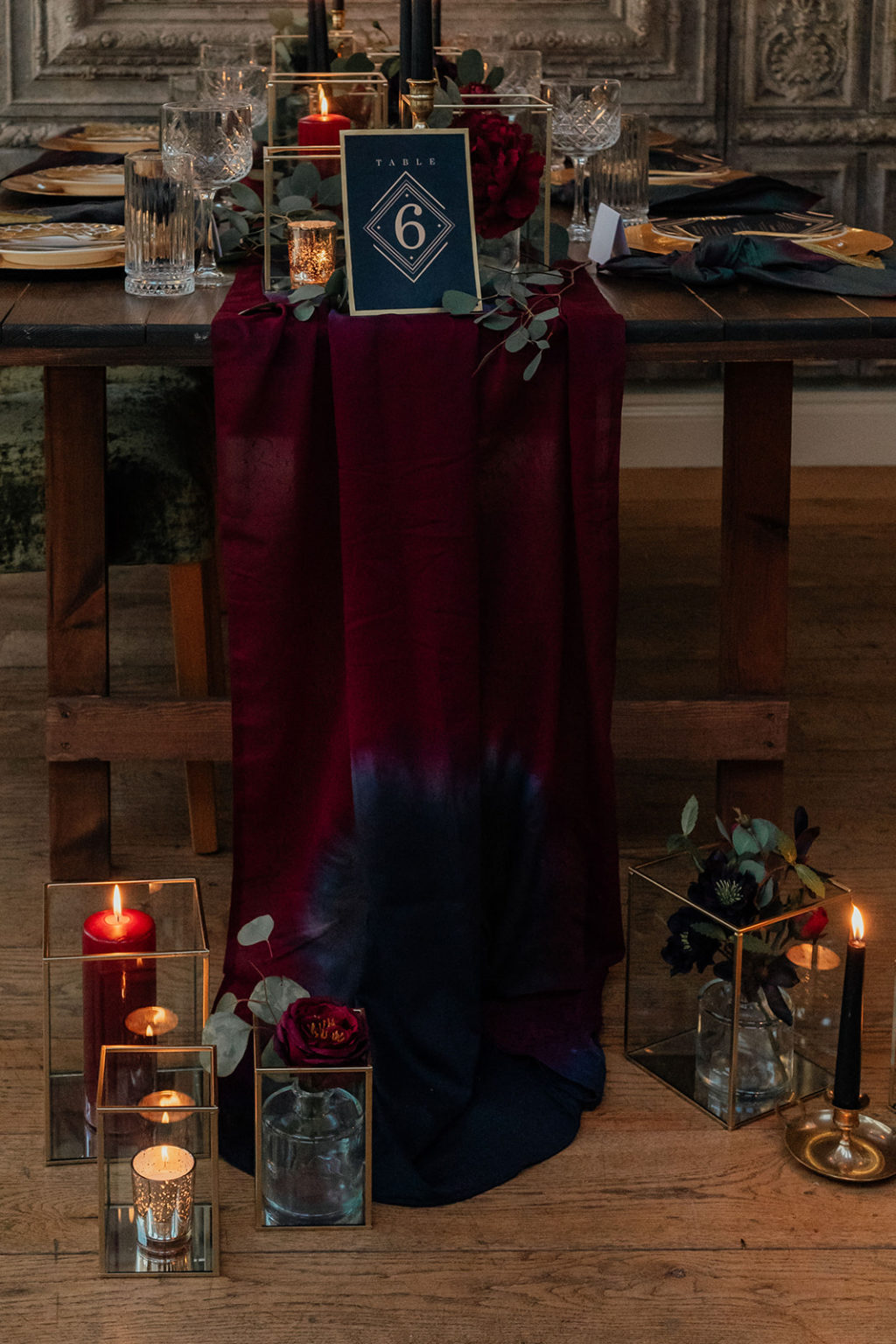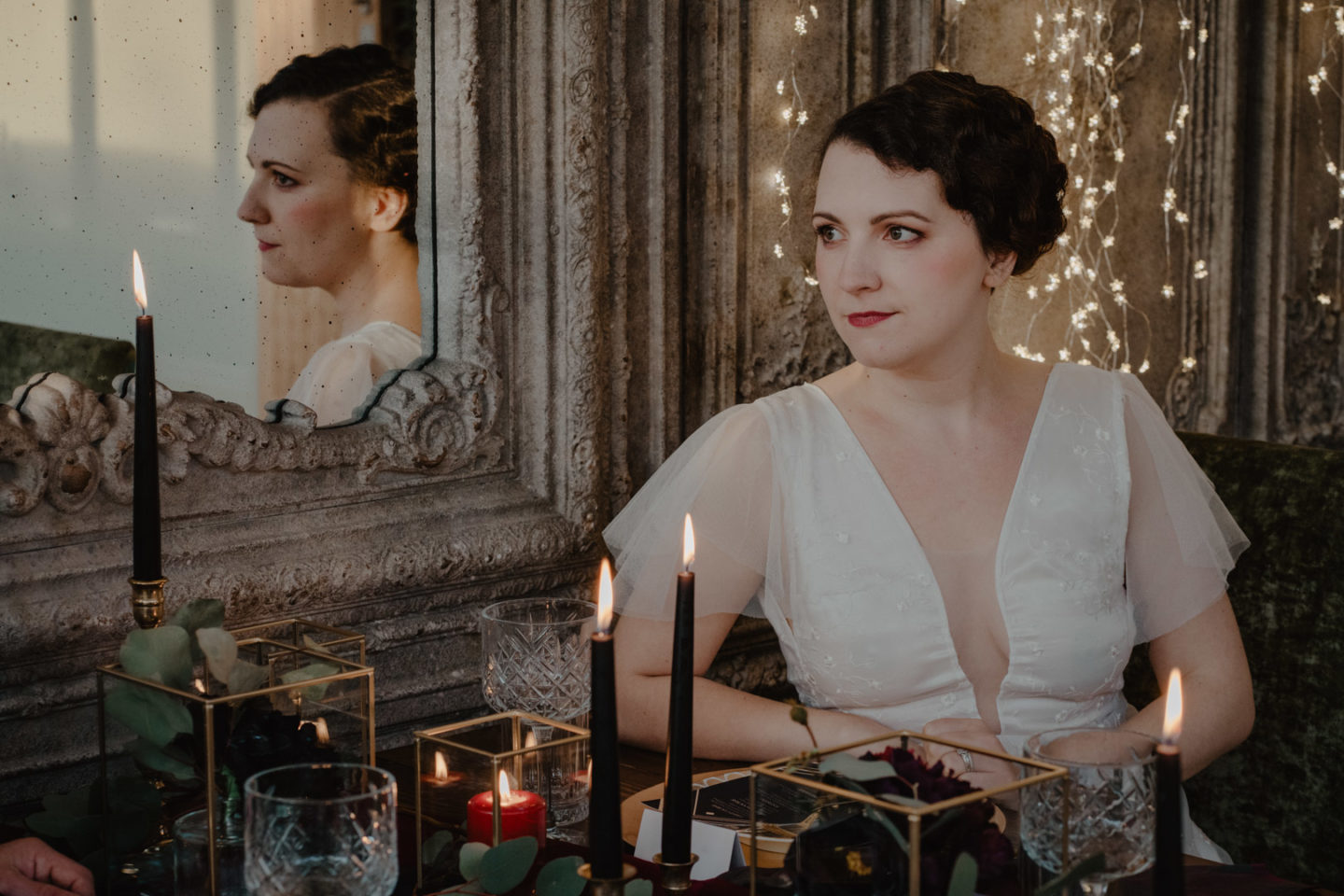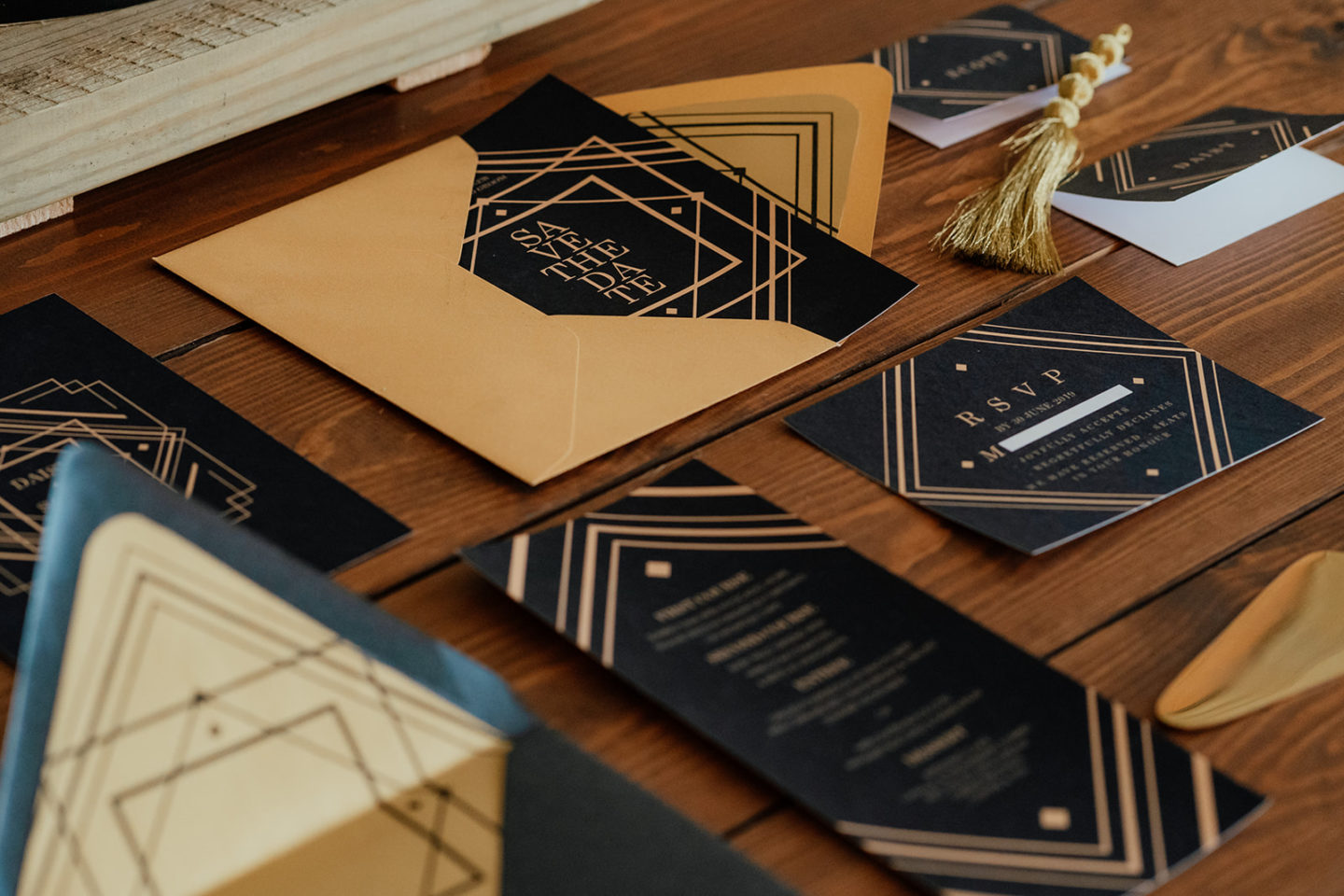 Stationery – Make Me Digital
"Danielle from Make Me Digital was also kind enough to send us the beautiful stationary, using Scott and Daisy as our couple names as a nod to Scott Fitzgerald, and one of the main characters in The Great Gatsby. Danielle was fantastic to work with , and created the gorgeously elegant Art Deco wedding stationary set from 'Save the Dates' to menu cards, that worked seamlessly with the other elements of the shoot."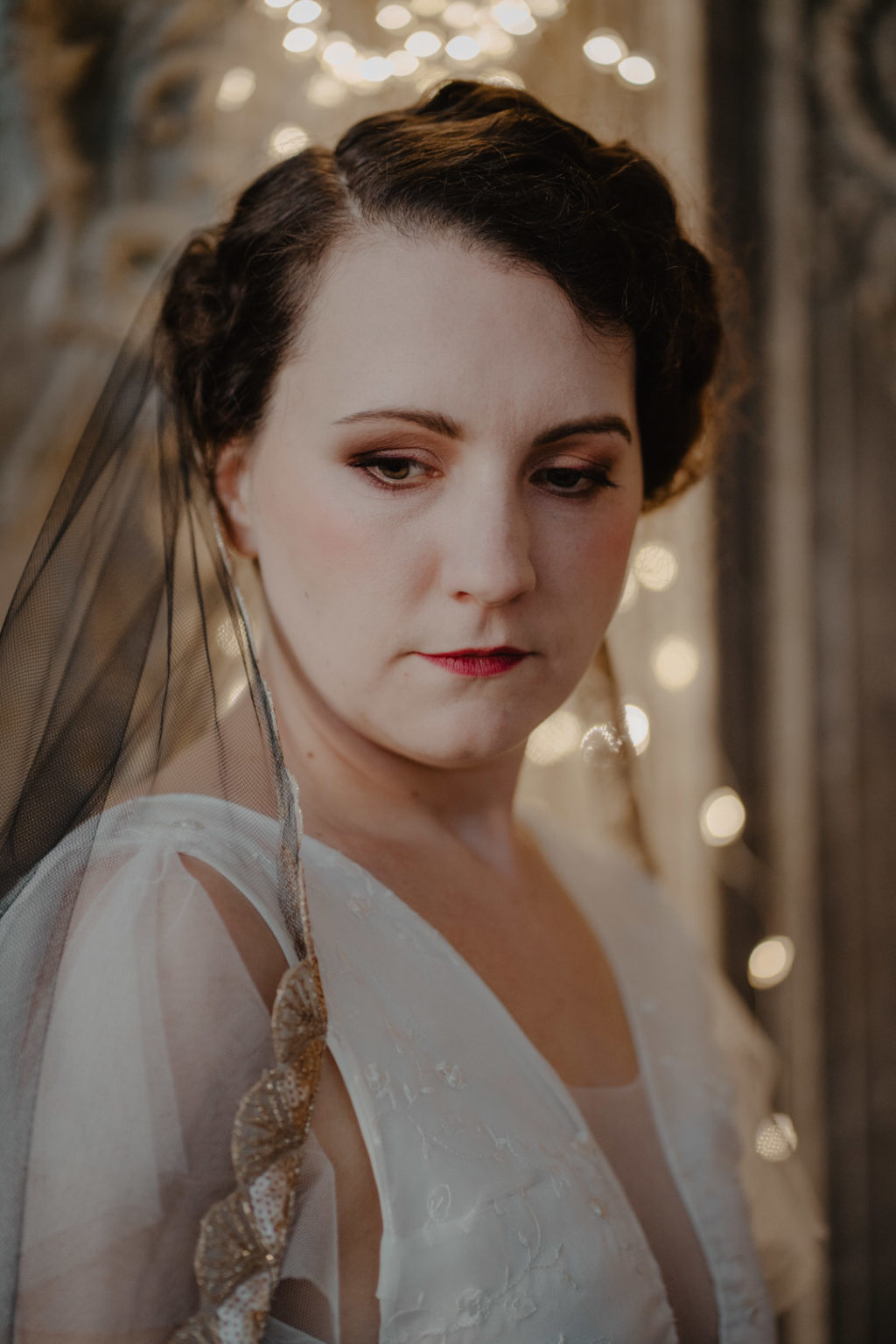 Veil – Minni Quinni Alternative Wedding
"When Mazz told me about the 1920s inspired Art Deco wedding shoot she was planning I jumped on board. I had the perfect trim to finish of my veil perfectly. All of my products are made by hand, here in Yorkshire. I offer a wide selection of items, custom/bespoke made for the bride or groom who are wanting something different. I love to put a twist on the traditional and shake it up a bit, whether that be with colour, pompoms, tassels or embroidery. Whatever is asked of me, you can be sure that it will get people talking and will be unforgettable."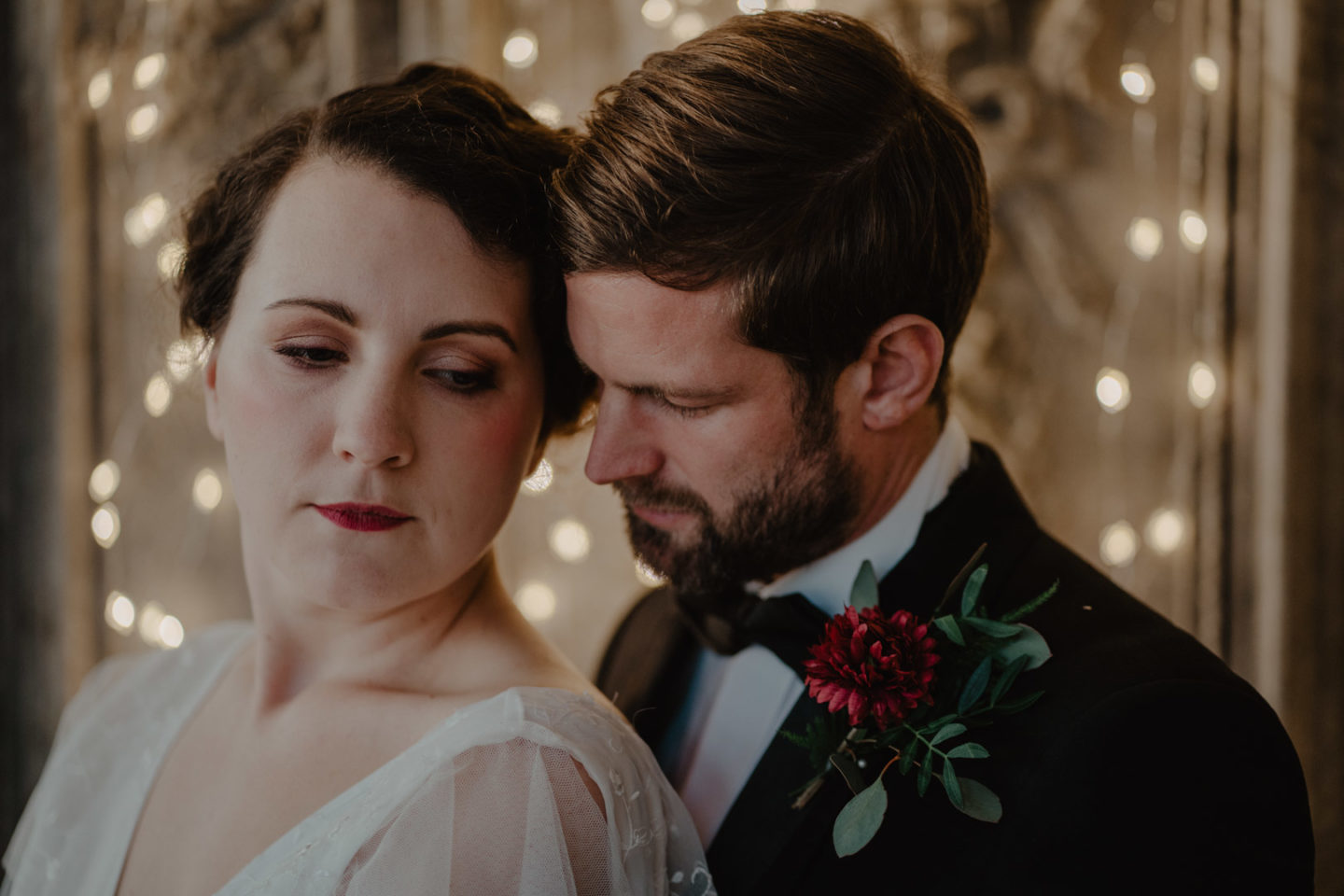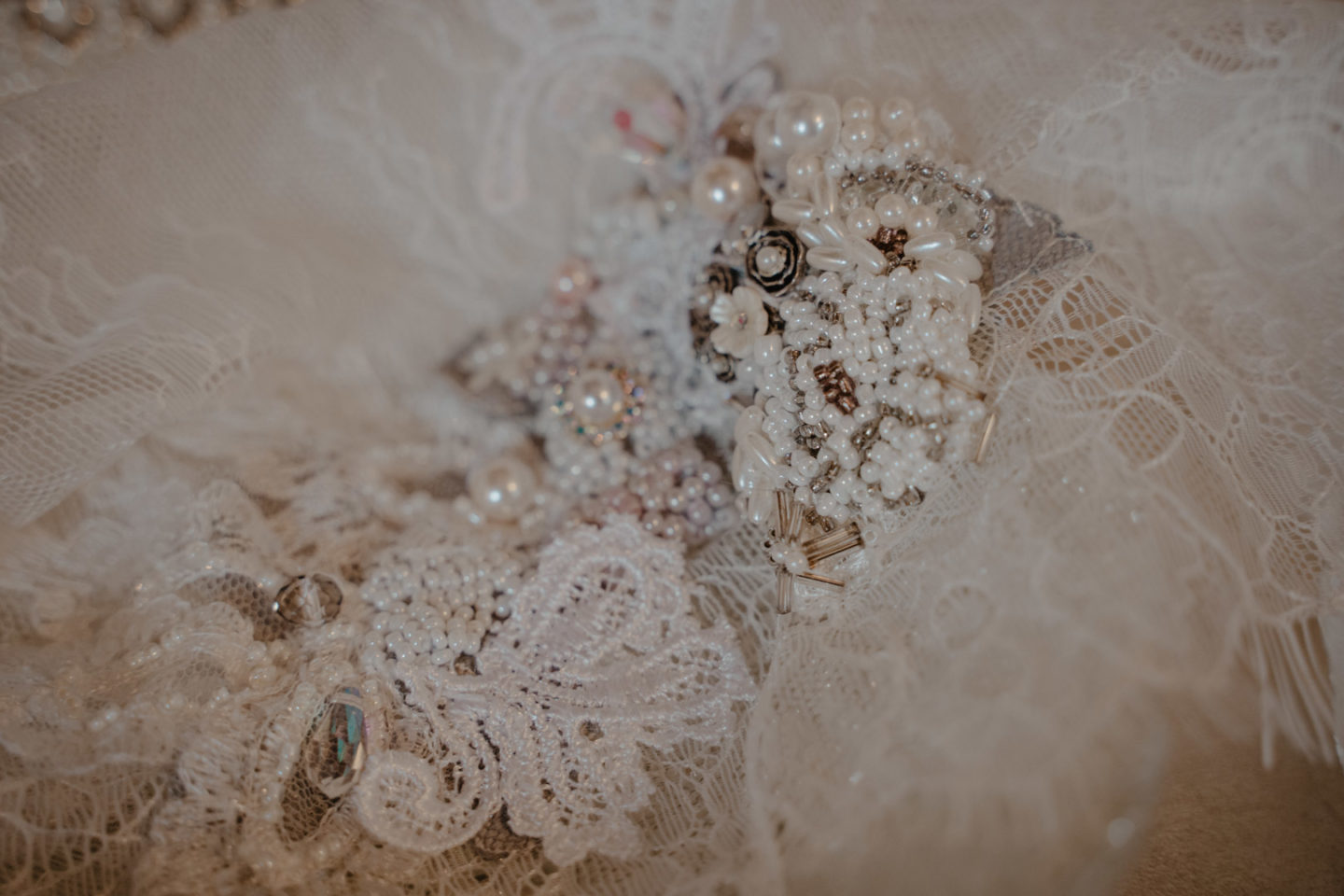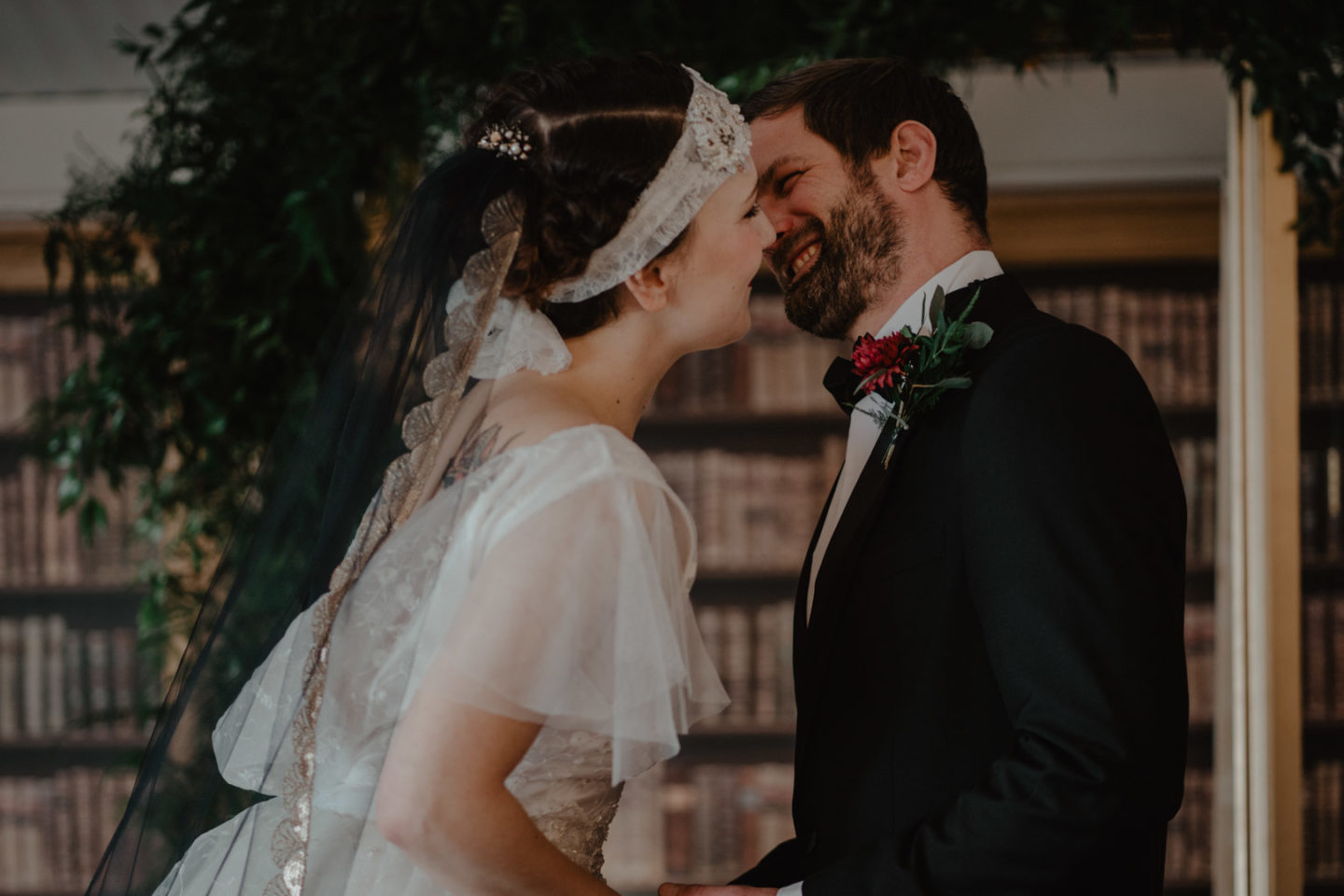 Headbands- Kirsty Grant Designs
"As a maker of statement headpieces, this piece was lovingly made. I was pleased to be asked to get involved with such a creative Art Deco wedding theme as I was looking forward to the challenge of collecting and pairing materials with the other collaborators involved. The piece was organically designed, I allowed myself to explore different possibilities when it came to the finishing touches. The bead-work detailing was delicately hand sewn in the centre of the band making it the central focal point. This was then attached to a strip of elegant lace to be tied around the back of the head giving the wearer a 1920's vintage look. As I am passionate about incorporating depth into my pieces I always try to use re-loved materials that I have collected over time. For anyone wanting to achieve this modern retro look, this style works best with fit and flare silhouette gowns with added sparkle."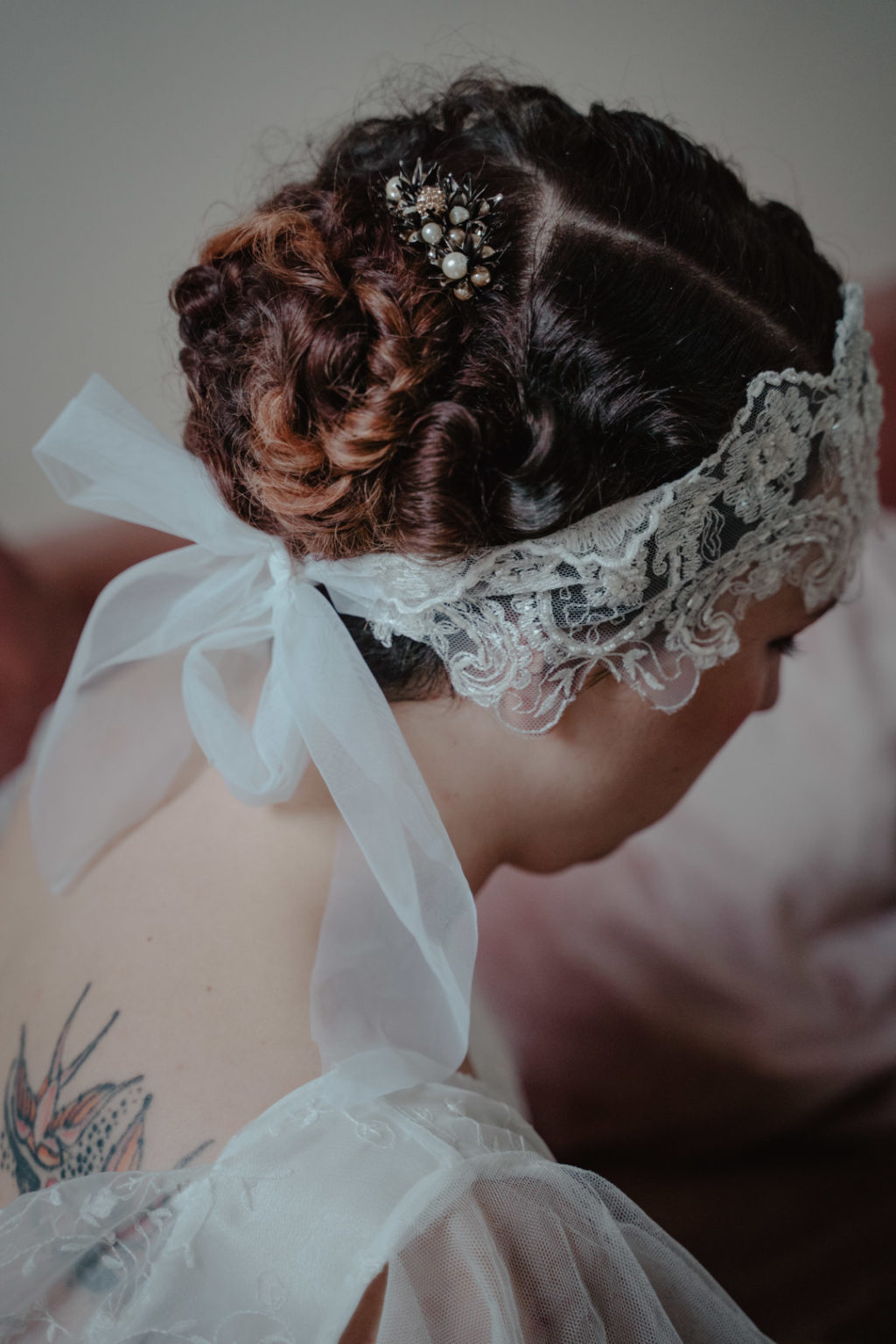 Hair Clip- Beadi I Bridal Design
"The hair comb was inspired by dark and gold aspects of Art Deco. It was made with dark toned metal flower caps and ivory pearls for contrast. Carefully handcrafted to ensure each flower cap and each different size pearl is sitting in the right place to achieve the final look. You can say it is alternative option to tradition bridal hair combs because of its design and materials used but is perfect for a petite finishing touch for the desired look."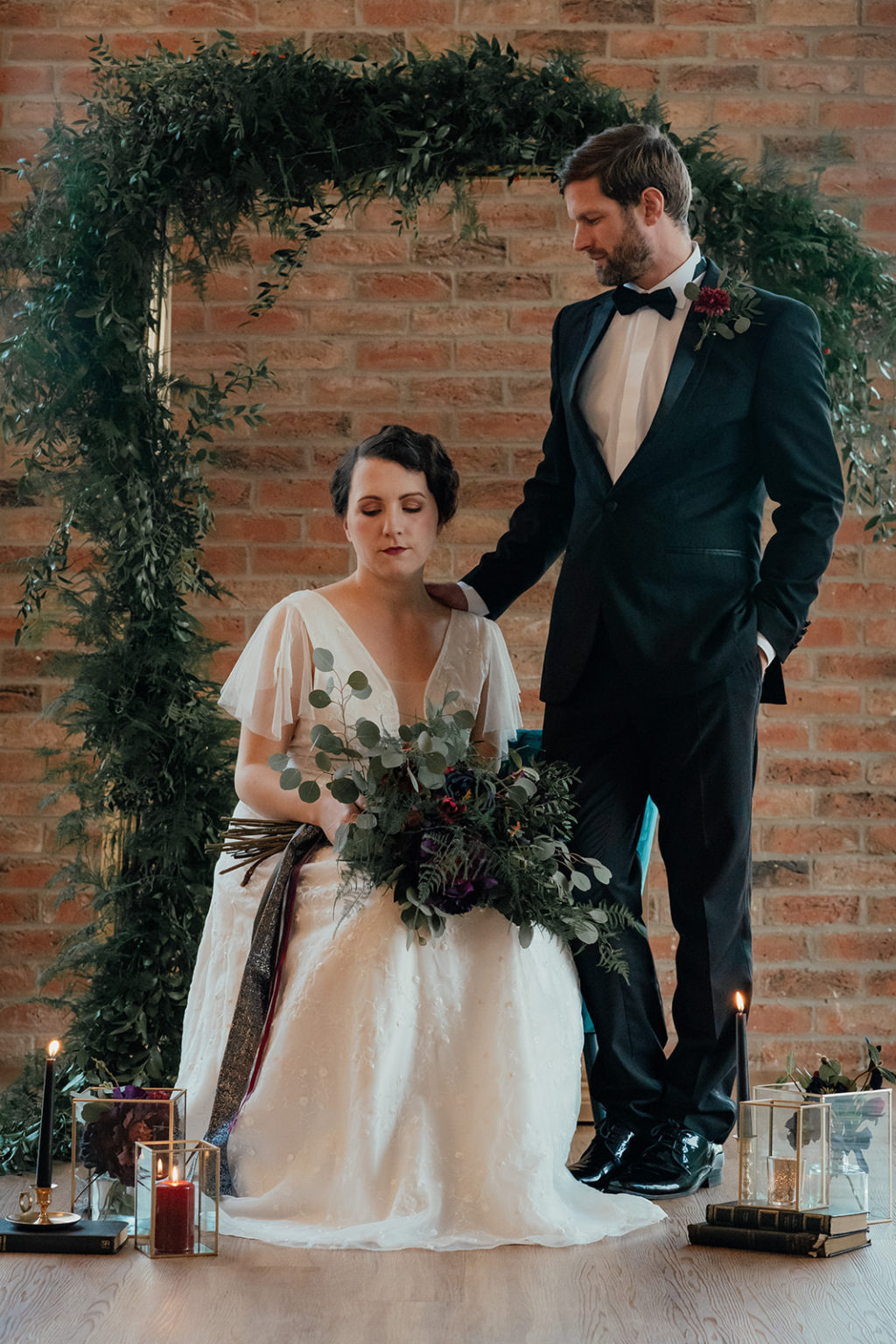 The Team – Art Deco Wedding Inspiration At The Manor Rooms, Drewton
Photographers Madeleine Winters Photography and Rosanna Lilly Photography @rosannalillyphotography
Concept/Hair and Makeup Mazz Loxton, Hair and Makeup Artistry @mazz_loxton_hairandmakeup / Venue The Manor Rooms Drewton @themanorrooms / Venue Styling Oakleaf Wedding @oakleaf_weddings / Dress Mae Dae Weddings and Events @maedaeweddingsandevents / Suit Frank Bird, Yorkshire @frank_bird_yorkshire / Page Boy Braces and Bow Tie Matchimony @matchimony / Hair Piece Beady I Bridal Design @beadyibridaldesign / Head Band Kirsty Grant Design @kirsty_grant_design / Veil Amber-Jane Quinlan – Quinlan Couture Bridal @quinlancouturebridal / Robe and Garters Silk Garters / Cake Urban Cakehouseb @urbancakehouse / Celebrant Penelope Jayne @penelopejayne.co.uk / Stationery Make Me Digital @makemedigitaluk / Models Bride: Amber from Quinlan Couture Bridal Page Boy: Seb Groom: Stephen Campbell
IF YOU LOVED THIS LOOK PLEASE PIN IT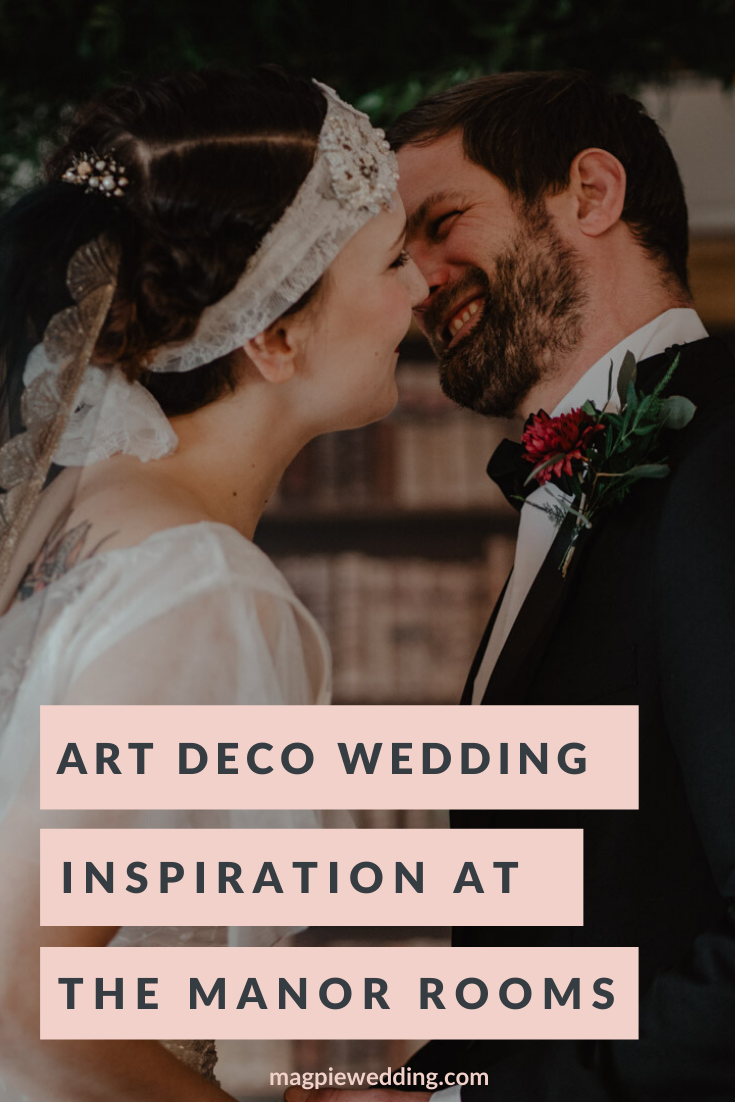 If you loved the wedding at The Manor Rooms you may also like;
Luxury Vineyard Pastel Wedding At Holmfirth Vineyard, Yorkshire
Romantic Styling Ideas For A Small Intimate Wedding