Oversized, dramatic and on trend, alternative wedding flowers are going big and if you're looking for a way to make an entrance on the big day, or are planning your whole wedding around your love of flowers then look no further than our 5 alternative wedding flower trends for the cool, bold and alternative brides out there! We teamed up with with some amazing suppliers to style some epic floral inspiration for you; headdresses, floral sprays and details galore and whether you're going over-stated or understated you're sure to find something you'll love to add the wow factor to your big day!
Floral Headdresses
Wow, wow, wow! Yes to this Queen! These are flower crowns at their finest, big, bold and beautiful is the only way when it comes to floral headdresses for the big day! We understand they might not be for everyone, but let them inspire you to do something a little bit different. They're a great alternative to a bouquet and will definitely grab your guests attention when you walk down the aisle!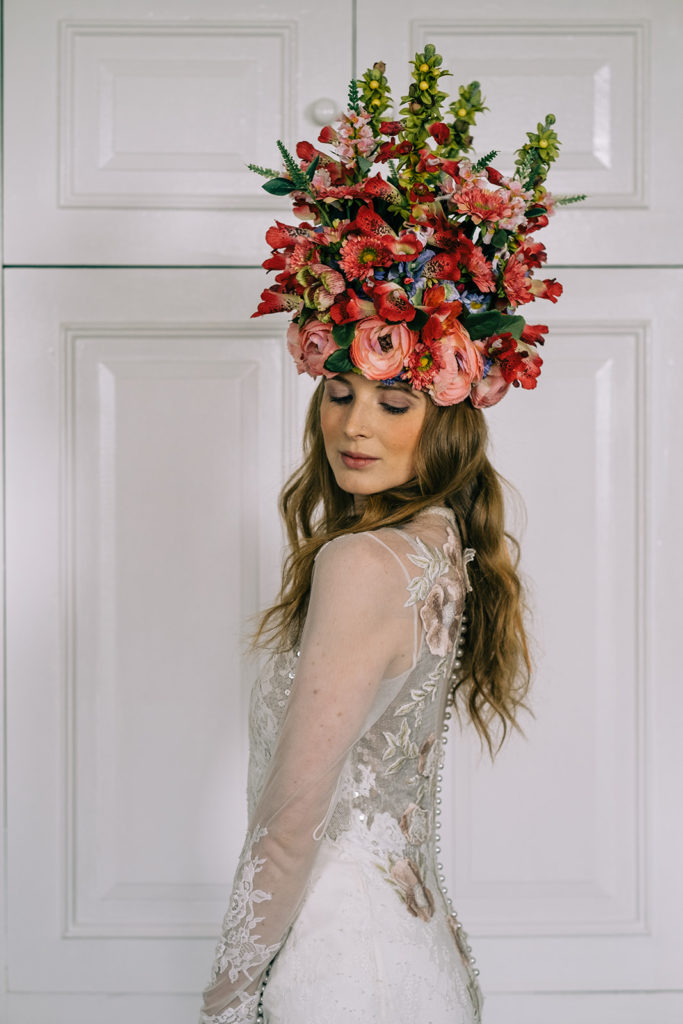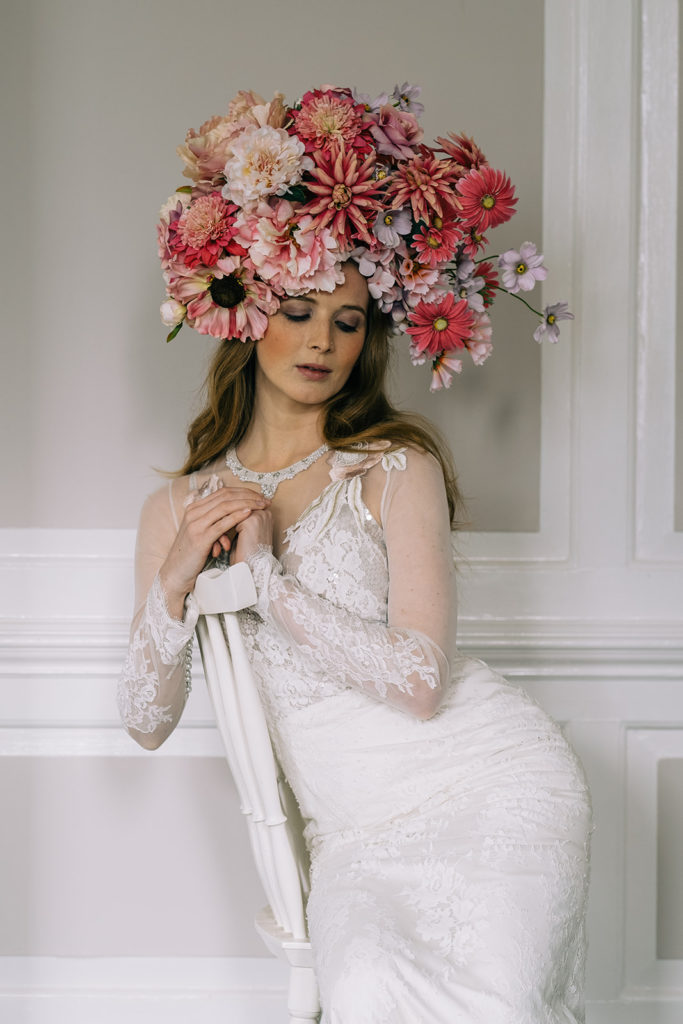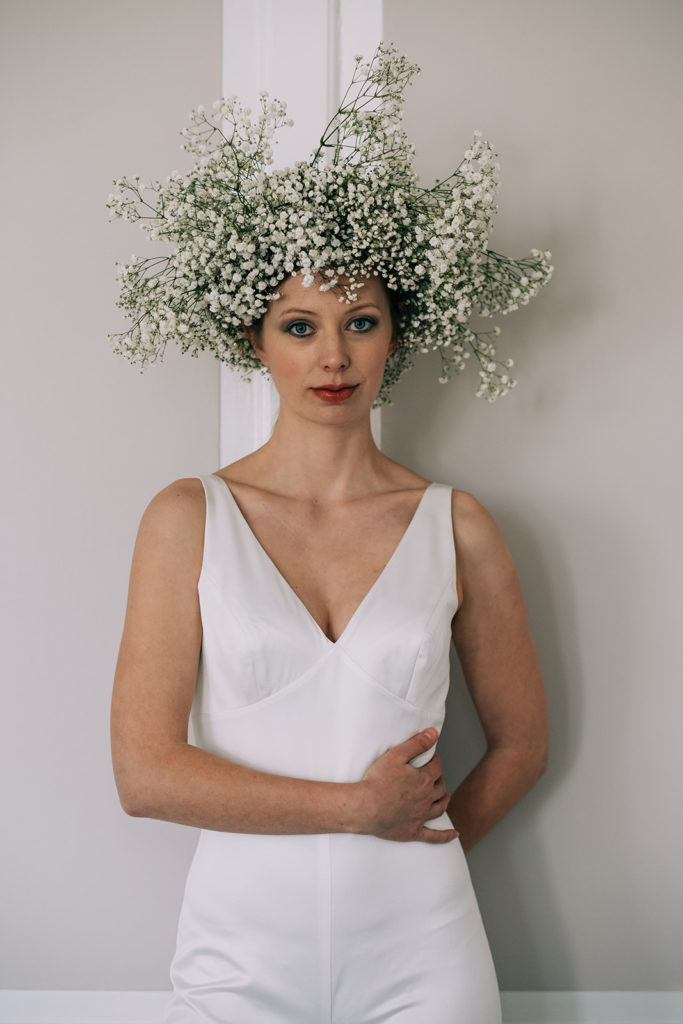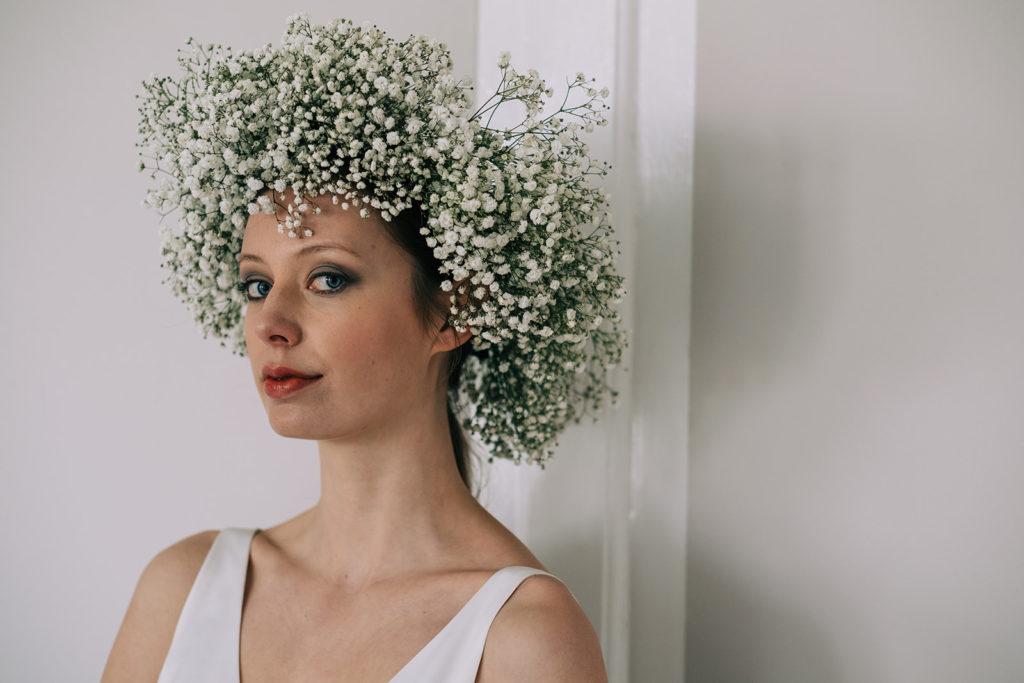 Grass and Greenery Crowns
Flowers aren't the only option when it comes to headdresses to complete your look. Grass and greenery make amazing crown like headwear that can add something beautiful to a simple gown, be bold and wear that crown!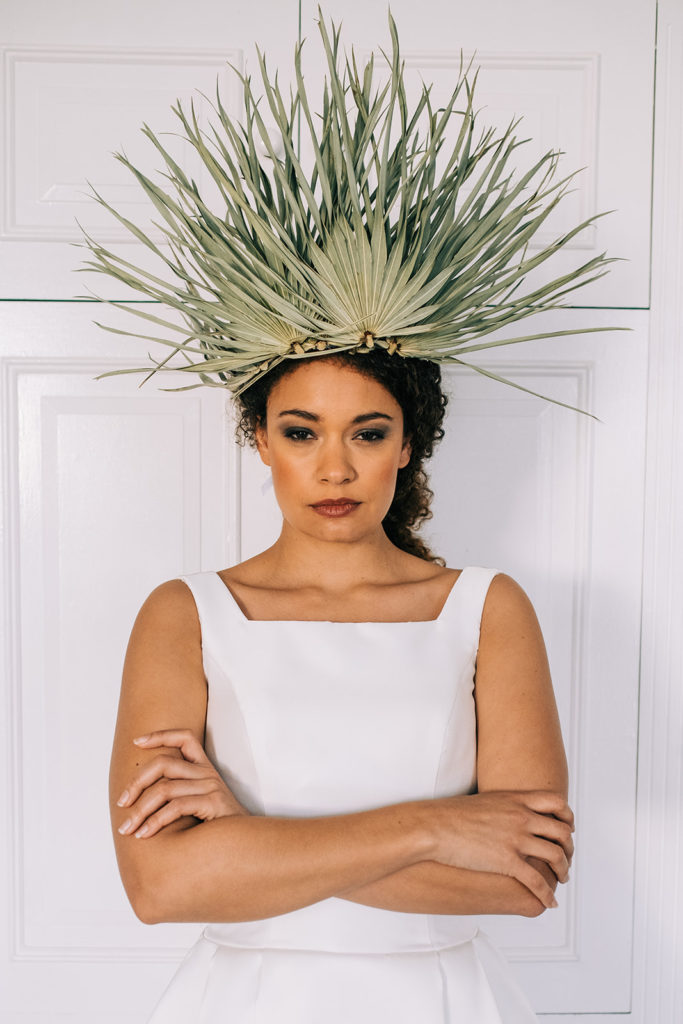 The Oversized Garland
And you thought garlands were just for your top table? Wear them, own them and if you love flowers and greenery you'll love the idea of bringing the outside in with a floral garland, super cool, uber chic and a different look for all you alternative brides-to-be! And why not add it to your table afterwards! The best of both worlds.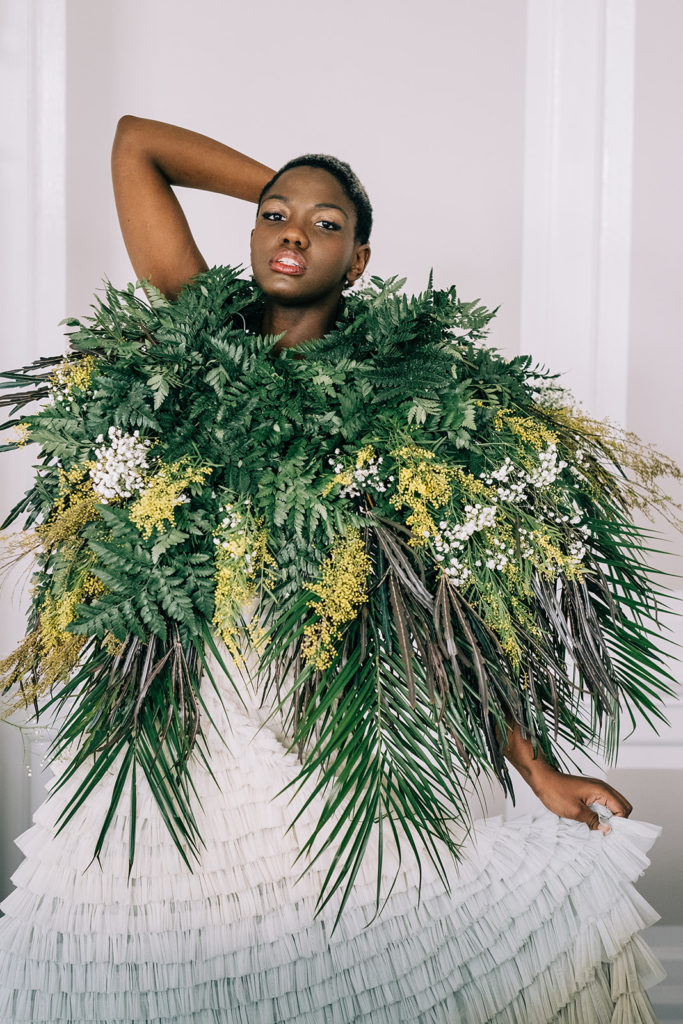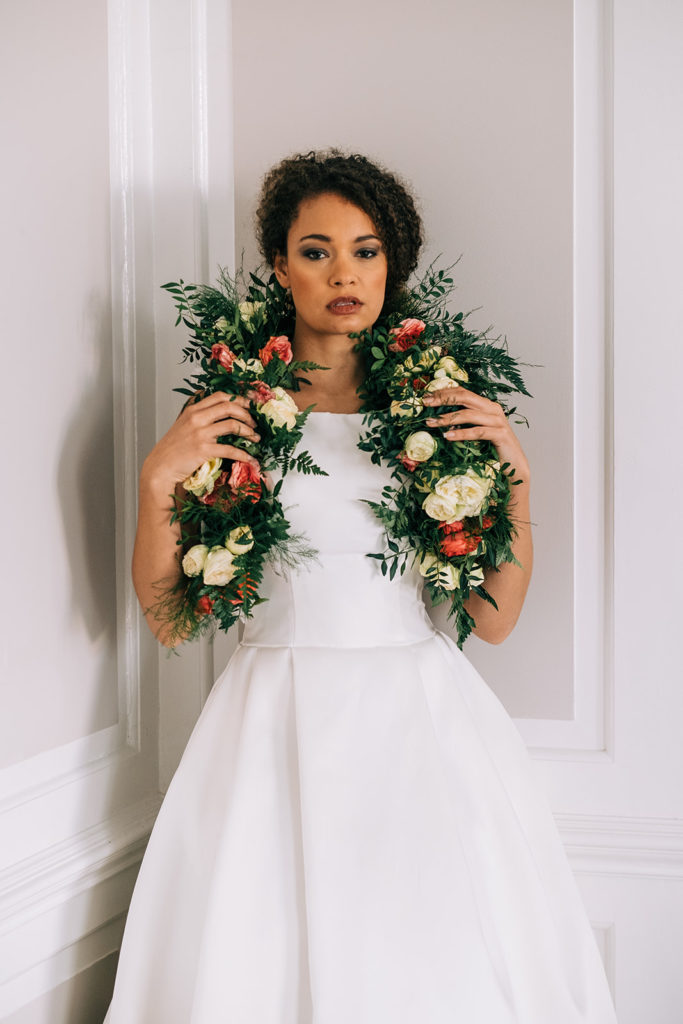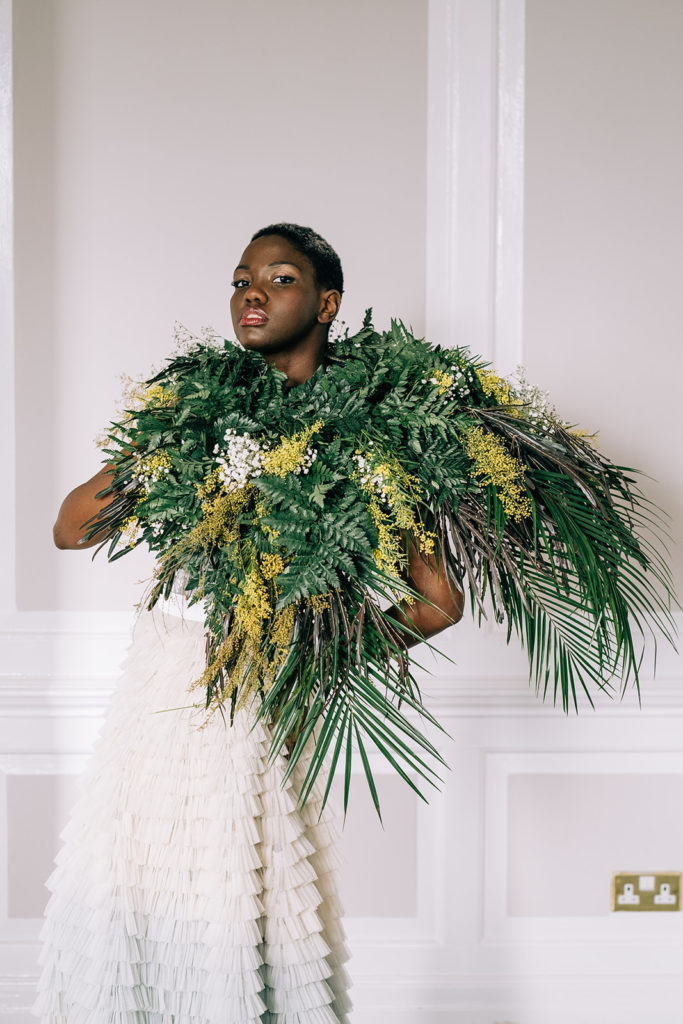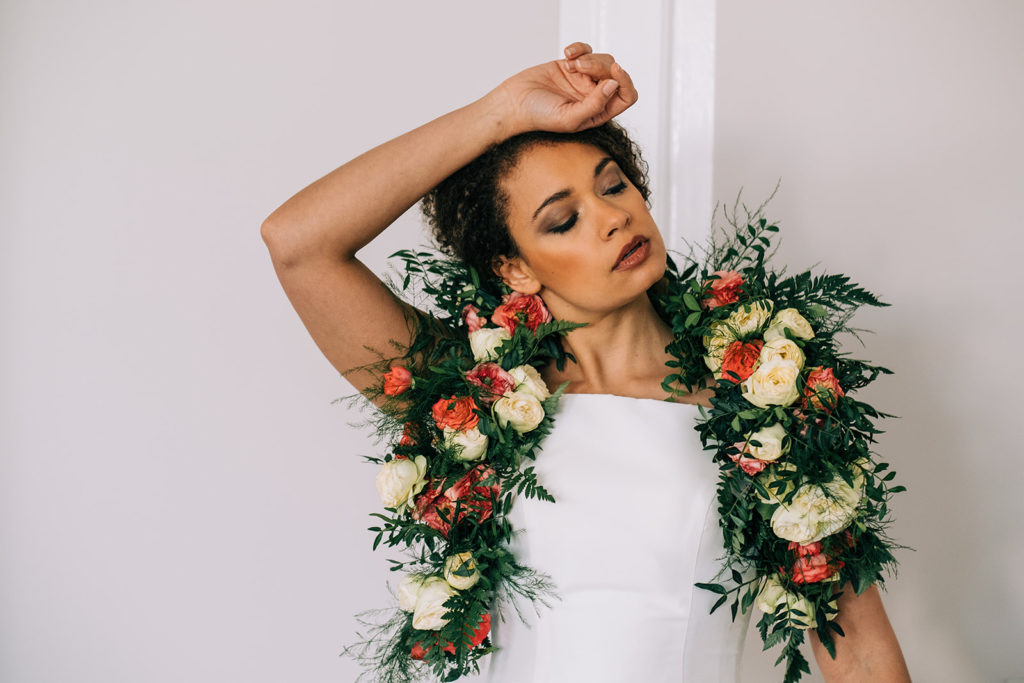 Oversized and Spray Bouquets
Trailing flowers are huge for 2020; gone are the tight, round bouquets – we're going back to the 80s (or even the 20s) with spray, trailing bouquets, lush and wild in their appearance and full of drama. Anything goes when it comes to this style of bouquet, so whatever your theme or style you'll find something perfect for you! Add greenery, grasses, wild flowers, and even dried flowers – we love!
Floral Corsages
If you're looking for something a bit more subtle, the oversized flower corsage might be for you. Not traditionally worn by the bride, but by the bridal party, why not break traditions with a piece to compliment and finish your bridal look. You can match it to your theme, style, and colours and it's a great alternative if you don't want a bouquet!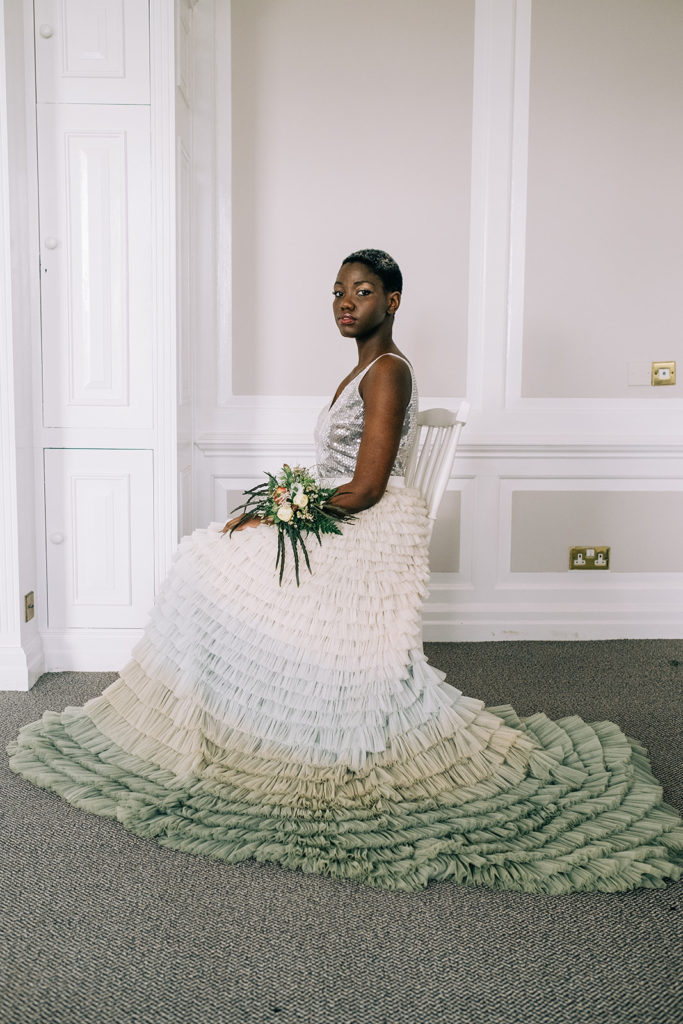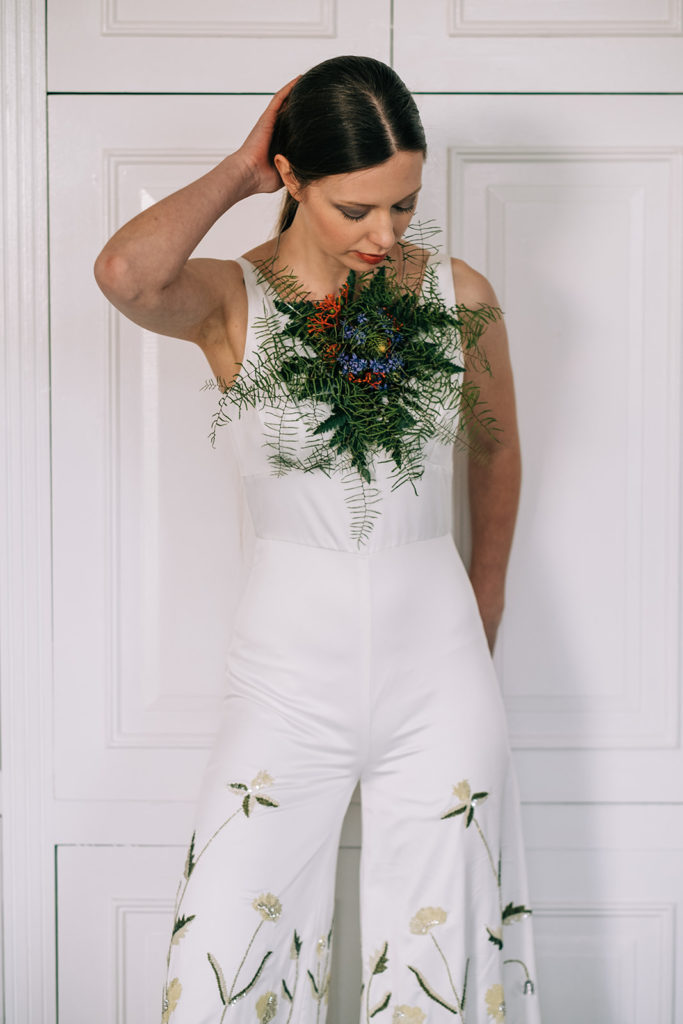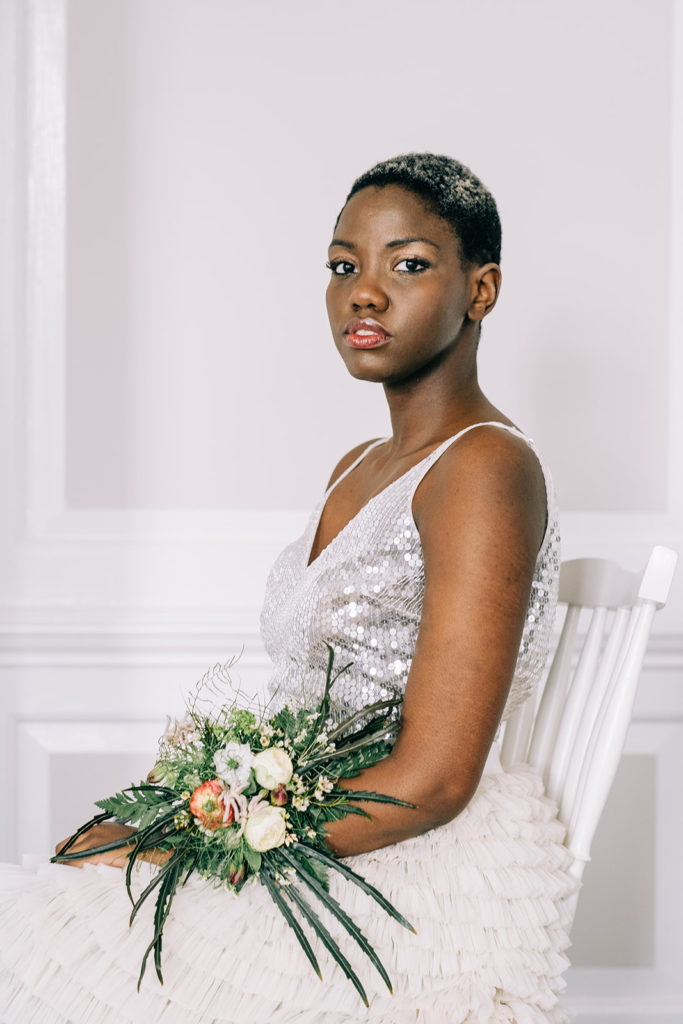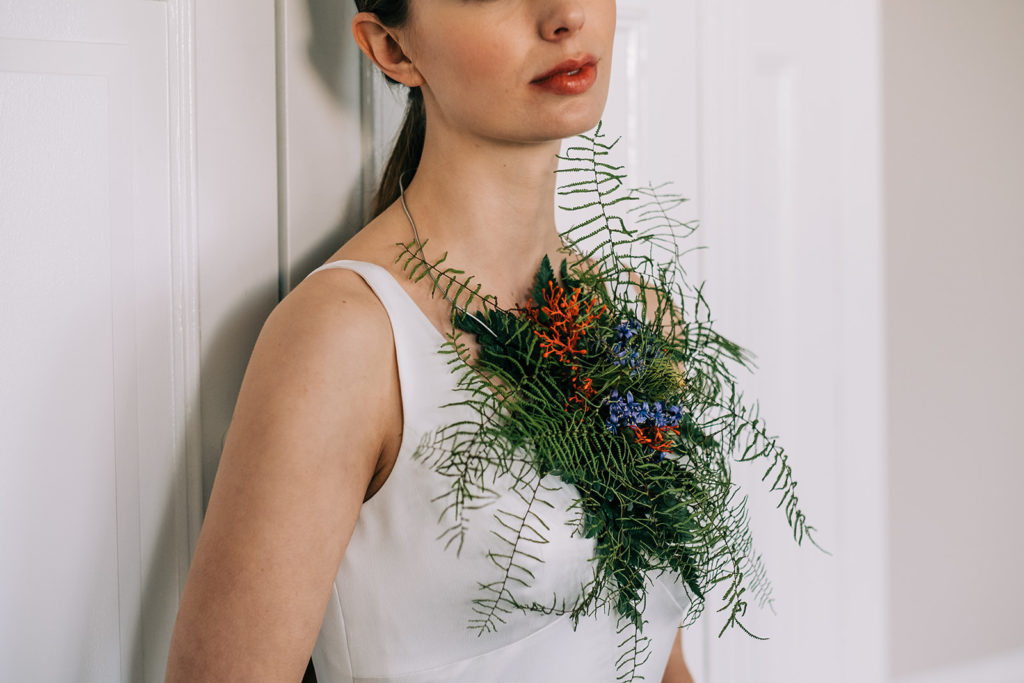 The Team – 5 Alternative Wedding Flower Trends For The Creative Bride
Photography- Lee Allison Photography Styled by us here at Magpie Wedding
Hair and Make Up: Jenny Buckland / Hair and Make Up Assistant: Sian Revill / Real Flowers: VV Raven / Headpieces: CC Millinery Creations / Lace Dress, Ruffle Skirt, Silver Sequin Dress and Jumpsuit: Bowen Dryden / Plain White Dress: The Wedding Workshop Models- Chishimba Kabole, Cathy Wilson, Emma Cargill, Emma Johnson
IF YOU LOVED THIS LOOK PLEASE PIN IT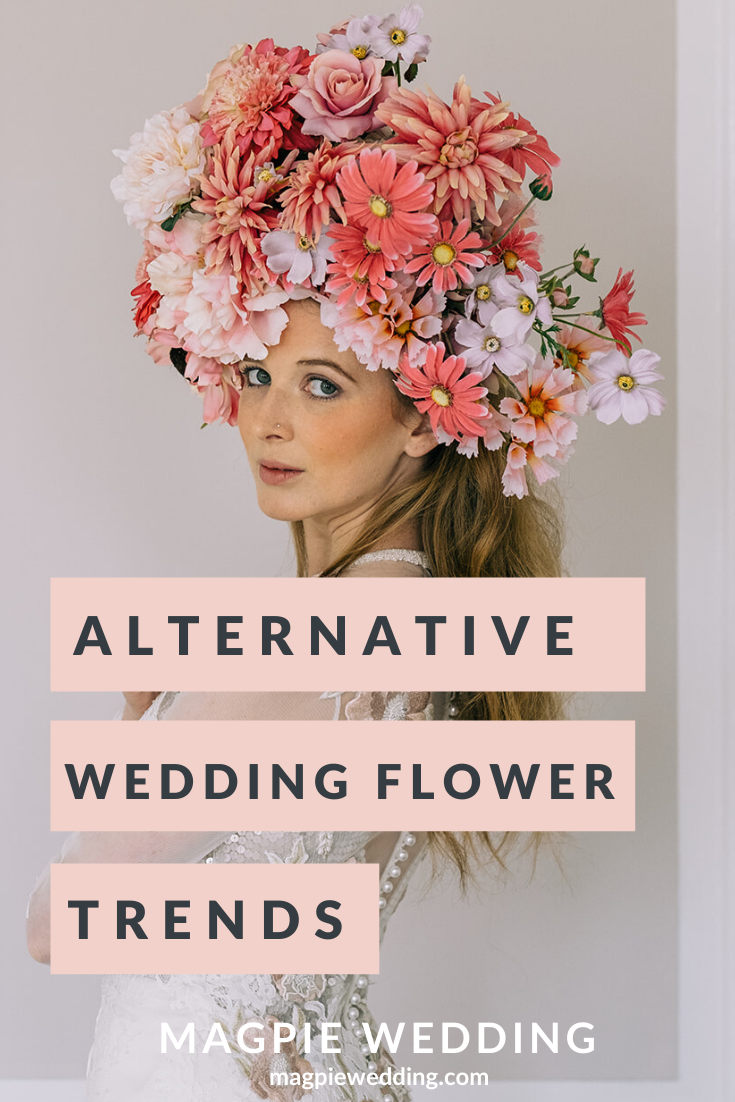 If you love these wedding flower trends you may also like;
Ophelia – An Ethereal Wedding With Ethical Wedding Dresses and Romantic Flower Details
City Chic Wedding At The Castlefield Rooms Manchester
Romantic Winter Wedding Inspiration In The Catalonian Mountains