We had a phone call a few weeks back from a bride asking why she should come to our fair instead of any other fair. As there are so many vintage wedding fairs out there right now, she wanted to know what made ours different.
What makes our fairs different is the amount of vintage wedding dresses we have for brides to try on and buy on the day. Our USP from the start was to create an event where vintage loving brides could experience the largest number of authentic dresses under one roof. We also have fabulous vintage inspired designers at our fairs such as Sally Lacock.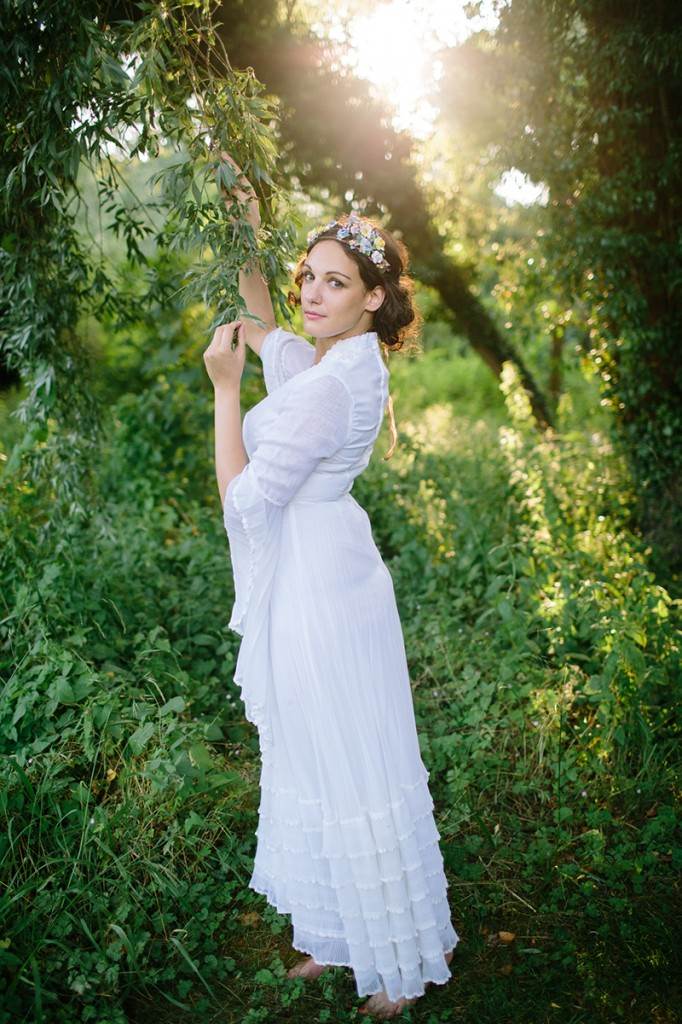 photo courtesy of Binky Nixon
To show you what we mean we have caught up with some of our regular sellers to find out more about their business, why they love vintage so much and most importantly, to have a look at some of their stunning dresses.
Erica from Real Green Dress has been exhibiting with us in London for many years. We recently caught up with her to discuss why she believes brides find vintage wedding dresses so special,
"Every bride wants to be unique but when she starts shopping for her dress she soon finds the high street offers pretty much the same style of dresses in every store. A wedding dress is likely to be the best dress of a woman's life and should give her the chance to express her individuality. There is an unequalled romance with real vintage and whether a bride incorporates just one or two vintage accessories or chooses a complete head to toe vintage outfit she's creating her own future heirloom."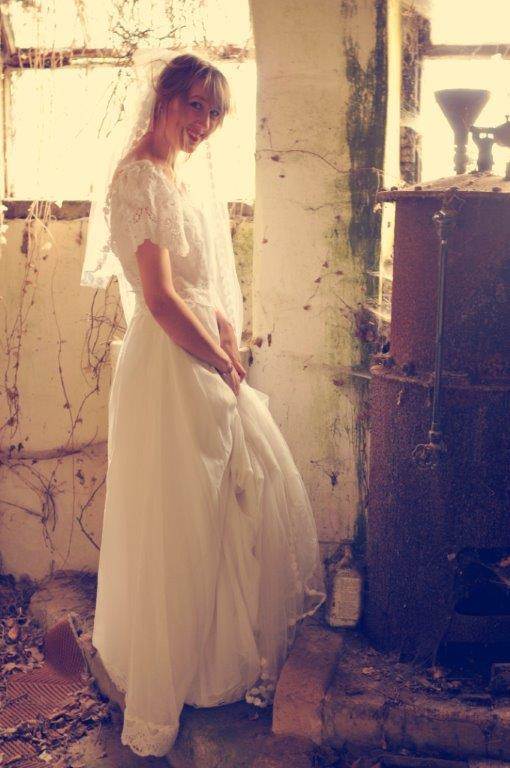 We asked her what her favourite era is. "My favourite era is usually whatever I'm currently working on, which could be yards of frothy tulle from the twenties or sleek satin from the thirties. Most recently I've fallen in love with some striking straight white dresses from the sixties."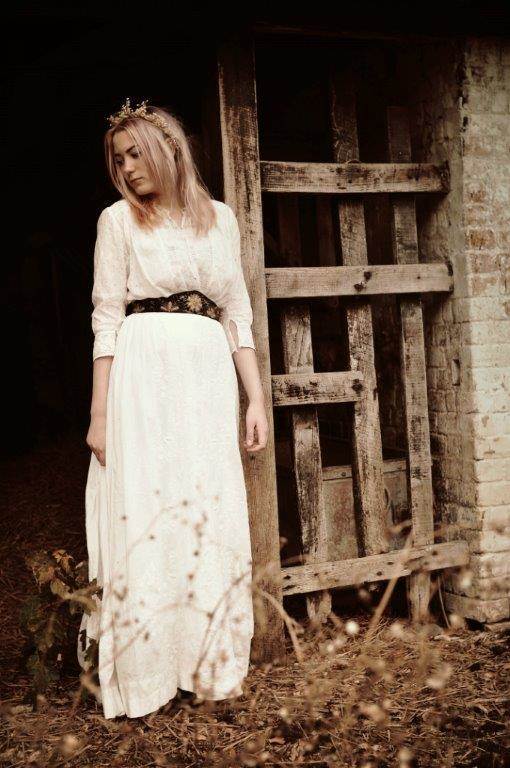 The dresses at Real Green Dress span the 20th century and Erica is on hand at our fairs to advise the brides on caring for the dress, altering it and storing it as well as which style suits you best.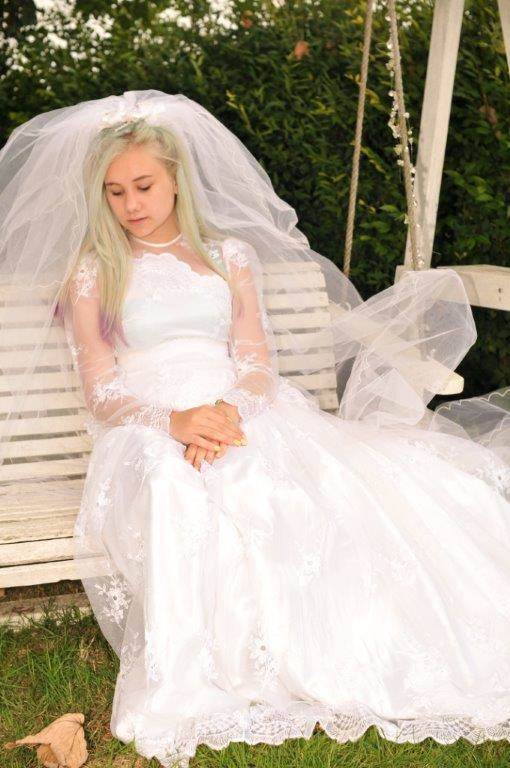 Sybil from Vintage Lane Bridal exhibits at our Harrogate fair. For her a wedding dress is special because,
"The history for me is a big part of it, we try our best to find out as much about each dress as we can but what really makes a vintage wedding dress special I feel, is the fabrics and the construction. Such exquisite satins and intricate laces were used, as well as (especially in the 1940s and 1950s) being hand made and this just adds to the uniqueness of each piece and of course the bride can keep it afterwards as a family heirloom to pass on to future brides."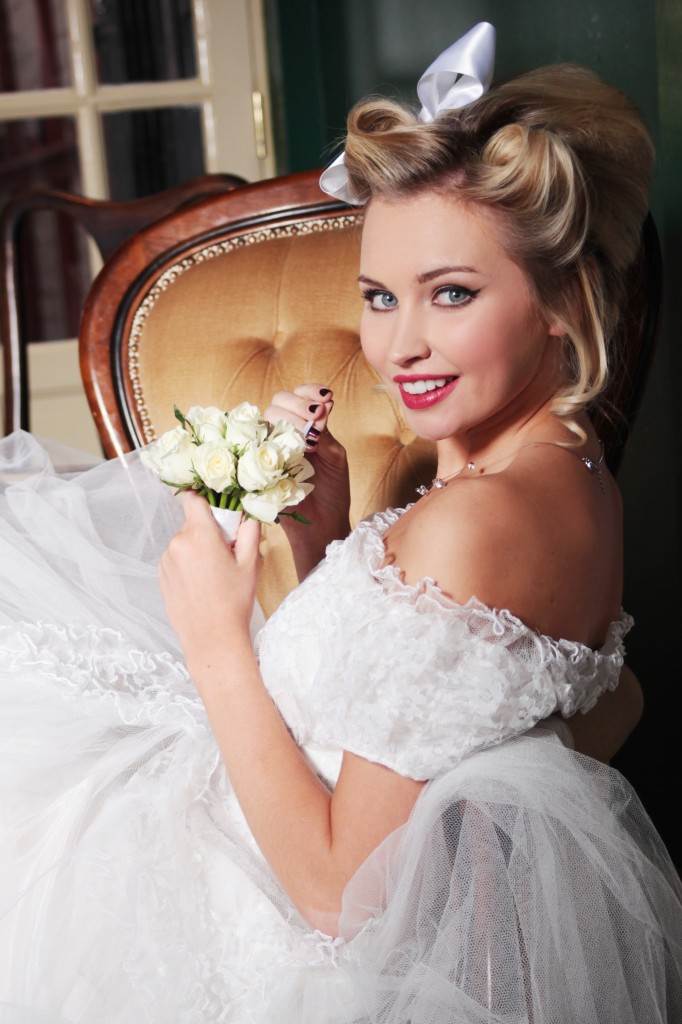 Her favourite era is the unusual mix of the 1930s and the 1970s. "I just love the liquid fluidity of the satin and silk fabrics in the 1930s and the I love the ethereal feel of the bohemian 1970s dresses. They are all floaty and made from chiffon fabrics and I feel that these offer such a modern feel to a vintage gown worn with simple flowers in the hair."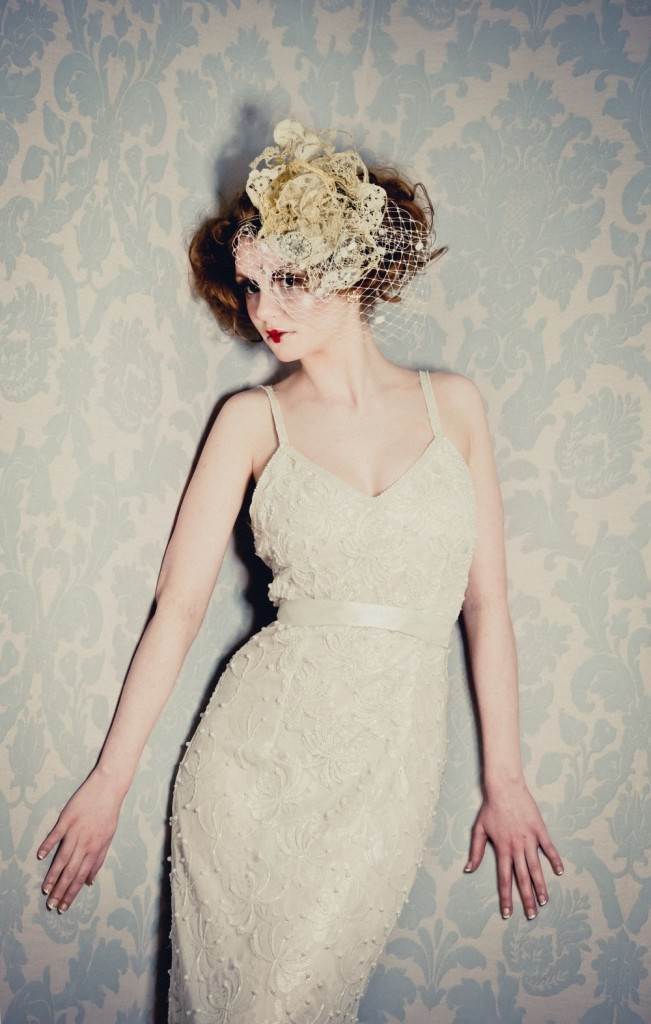 She continues "Every bride wants to feel beautiful, special and unique on her wedding day, so wearing vintage is just perfect and she can guarantee that other brides won't be wearing her dress. Also vintage covers so many eras from the 1920s right through to the early 1980s offering such a vast choice of styles and designs to choose from, something to suit every bride."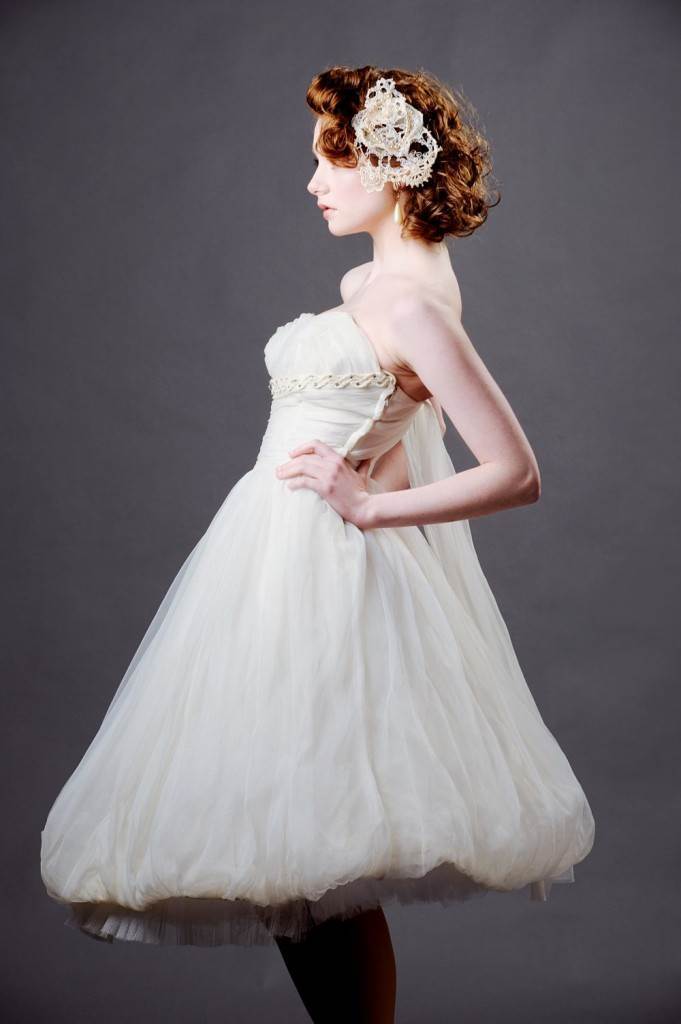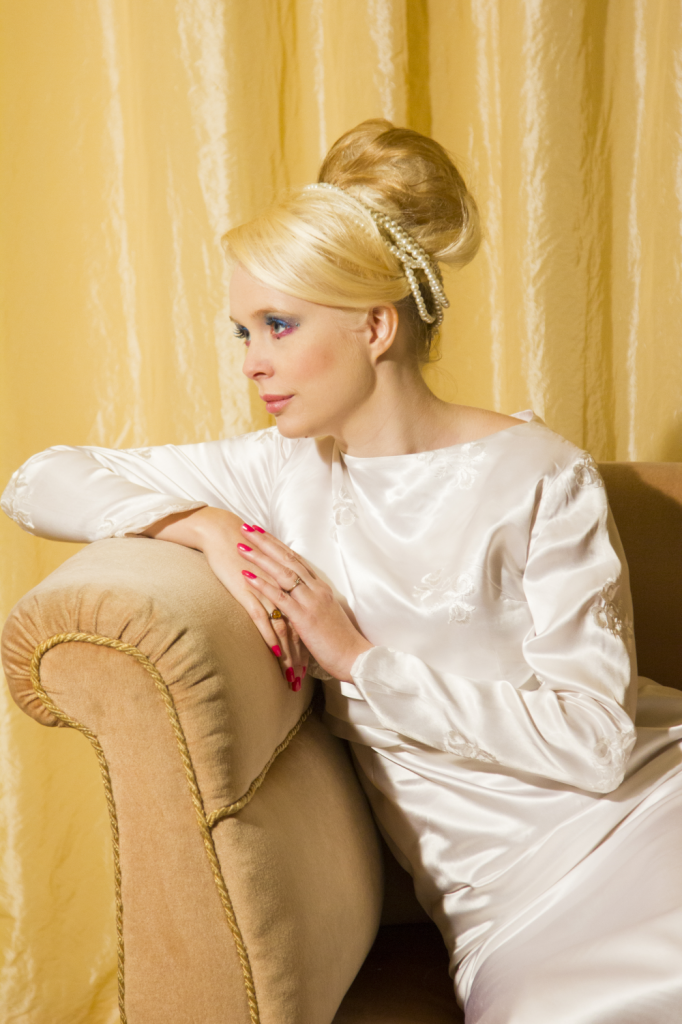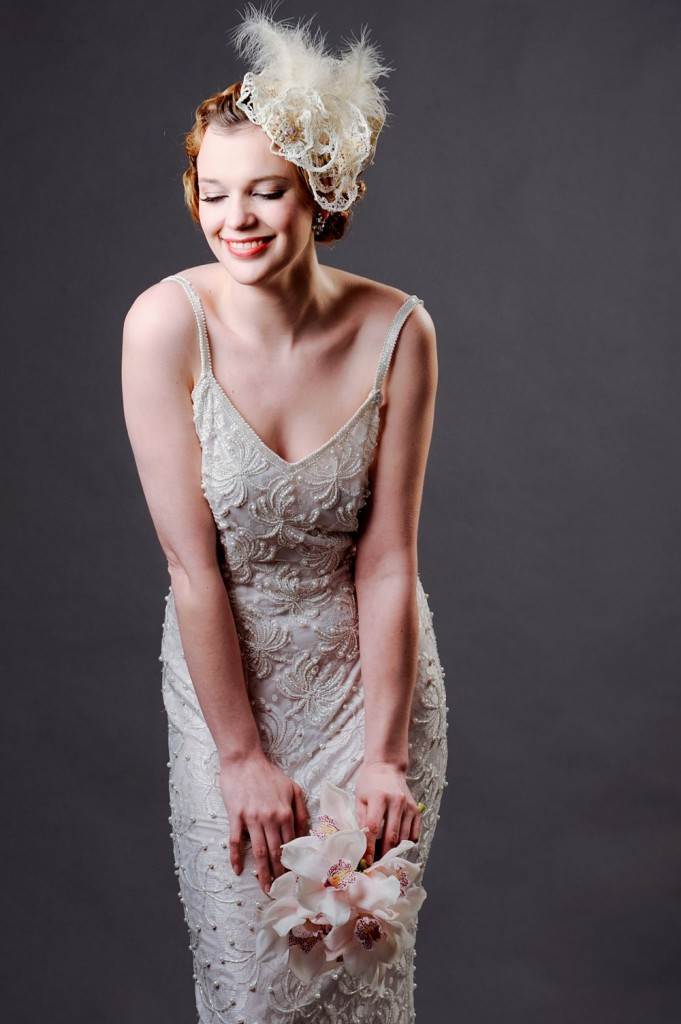 Karly from Hopelessy Devoted agrees with Erica and Sybil that vintage wedding dresses are so special.
"Vintage wedding dresses are so special because they have a romantic history. I love it when I can trace the history of a dress and find out more about the bride and groom. I know that my Joy dress was originally worn by a bride called Joy Fielder who married Harry McLaughlin on the 4th September 1955 in Germany. She was from California and he was a Lieutenant on an American Army base in Germany. Joy was so scared of losing the dress on the flight to Germany that she carried it on her lap for the entire journey."
She continues, "A bride should choose vintage if she wants a unique, one-off wedding dress and if she wants to be sure she's getting something that's not mass produced. And ultimately vintage is cool."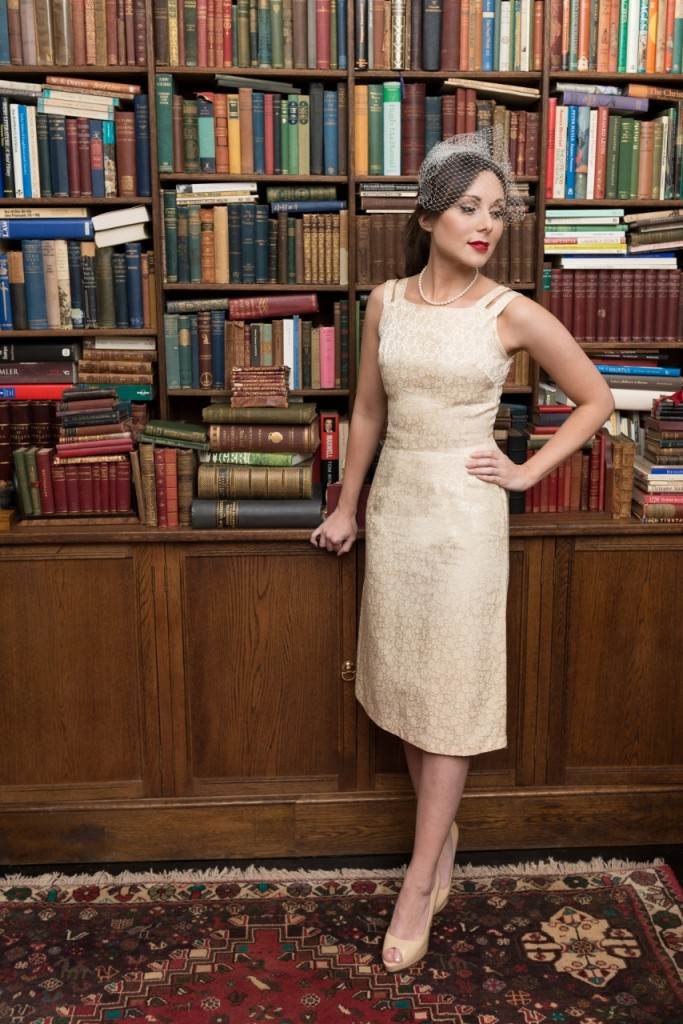 But what about her own wedding: was it vintage? "I wanted to wear a vintage wiggle dress for my own wedding. Unfortunately I couldn't find one from the limited number of vintage wedding dress suppliers at the time. The closest thing I could find was a new off the rack dress from Dolce and Gabbana. When I was sourcing dresses for Hopelessly Devoted and saw a 1960s vintage dress similar to my own wedding dress I had to buy it. Rather self-indulgently, I used this dress (which I've called Marilyn) to recreate my own wedding look for a Hopelessly Devoted photo-shoot."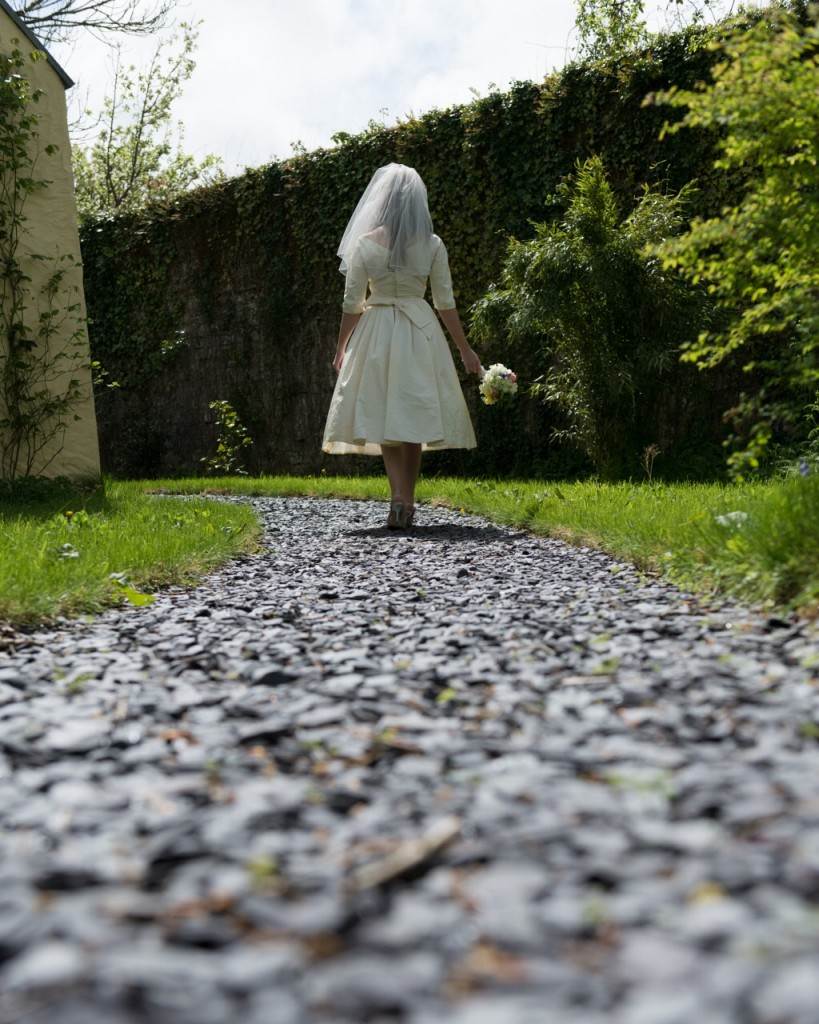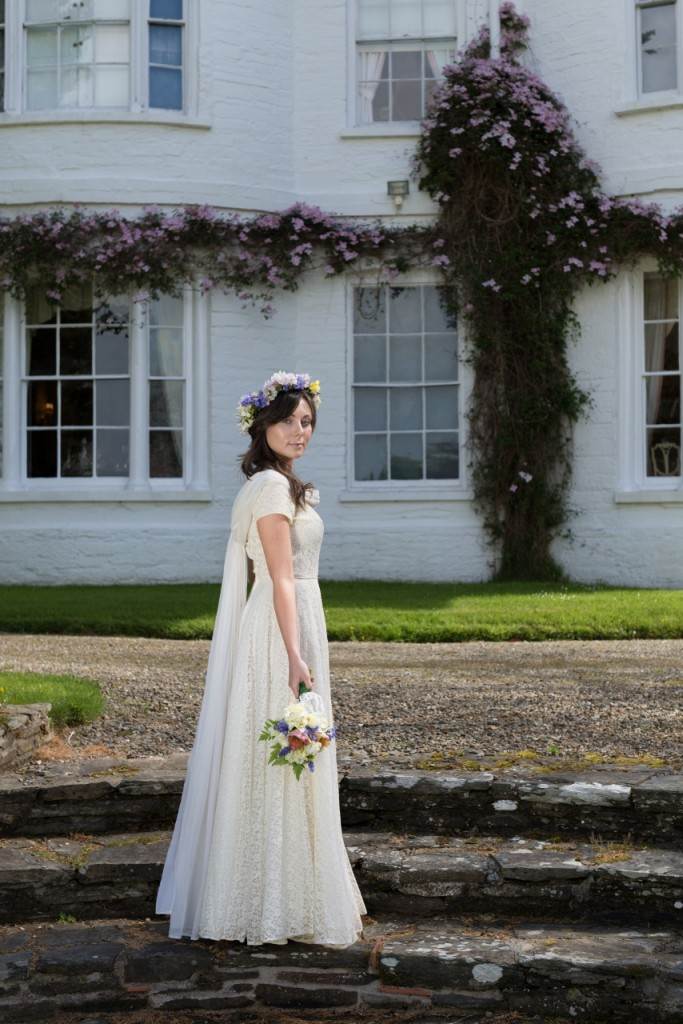 We have some amazing other exhibitors too. Days of Grace have stunning dresses and accessories and exhibit at our South fairs. Here are some of our favourite gowns.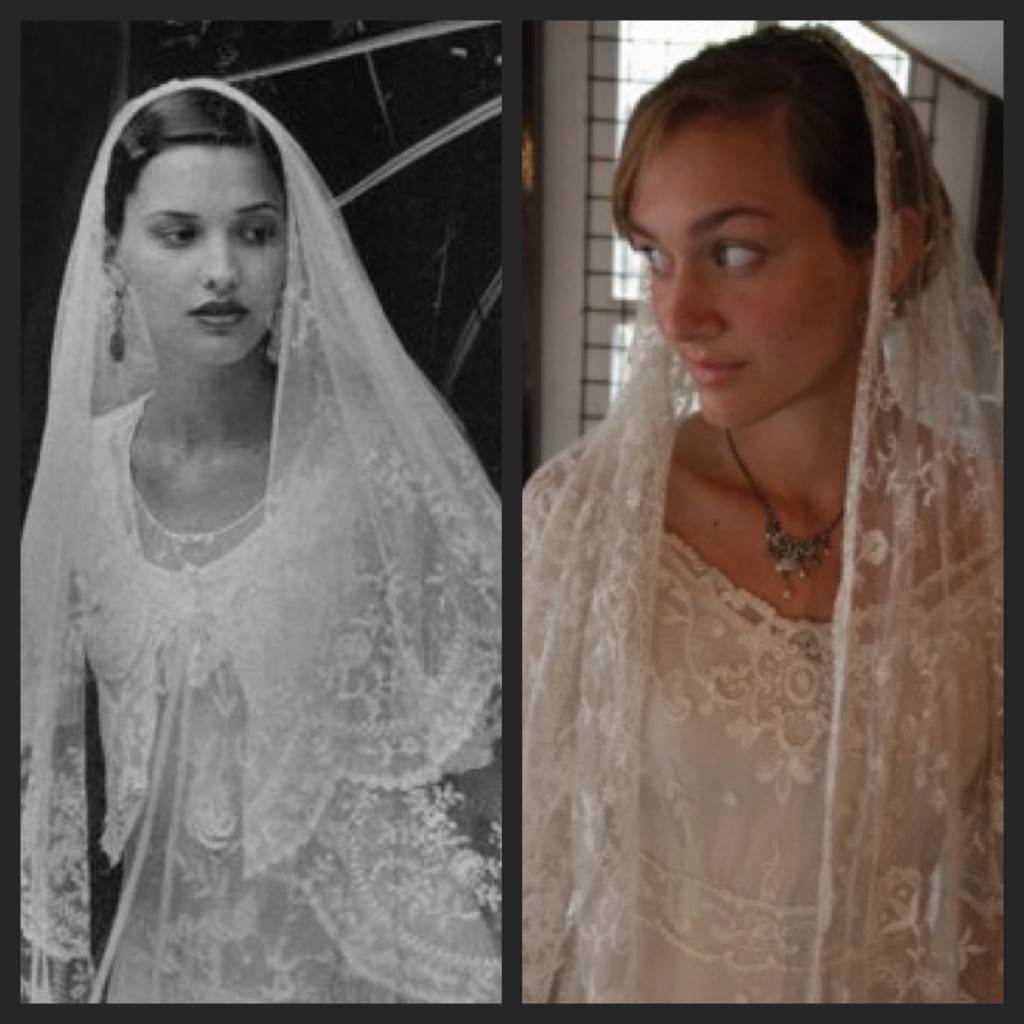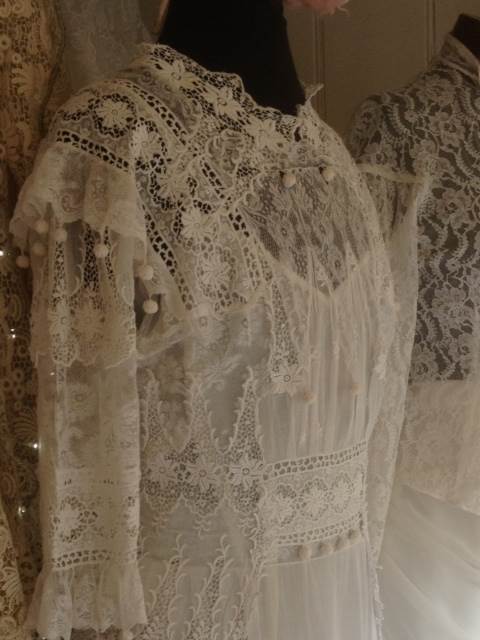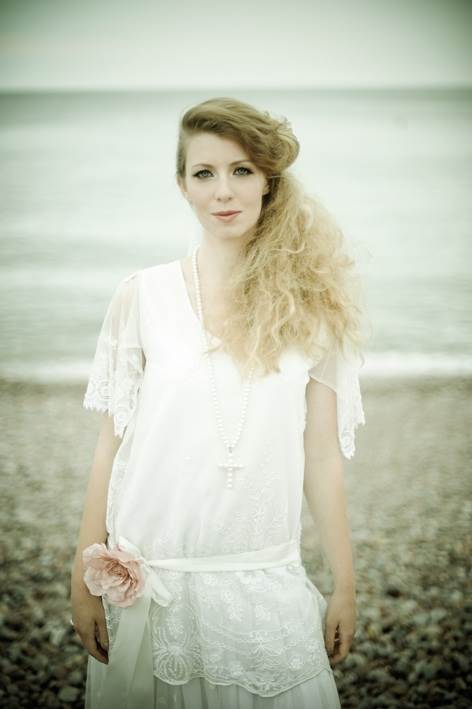 Story of My Dress are from Kent and exhibit in London. We especially love their 1960s dresses which we have featured in our shoots before.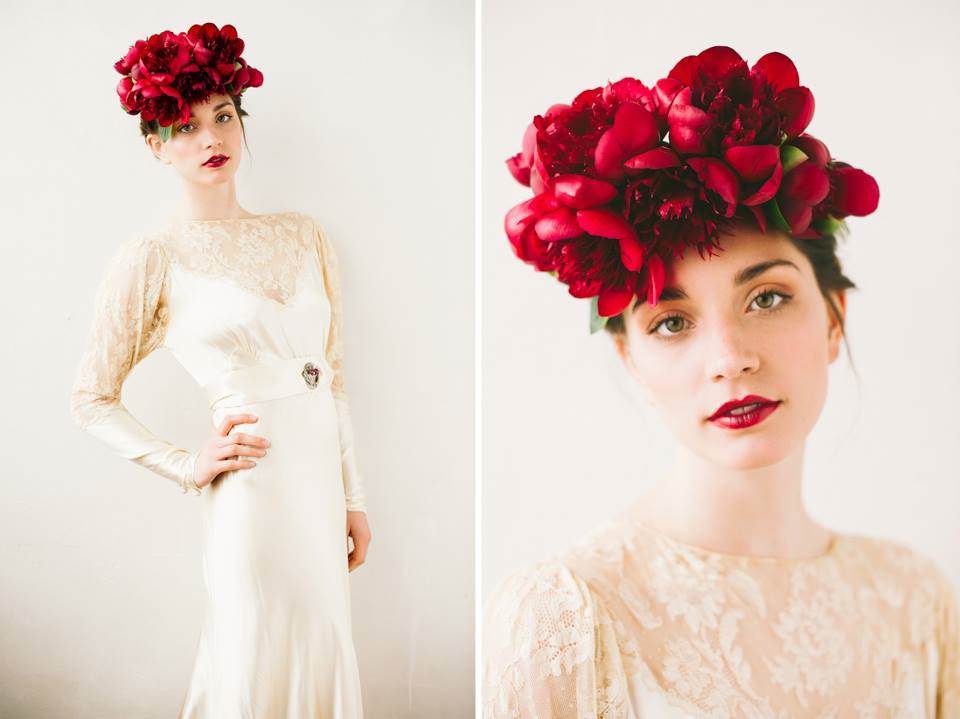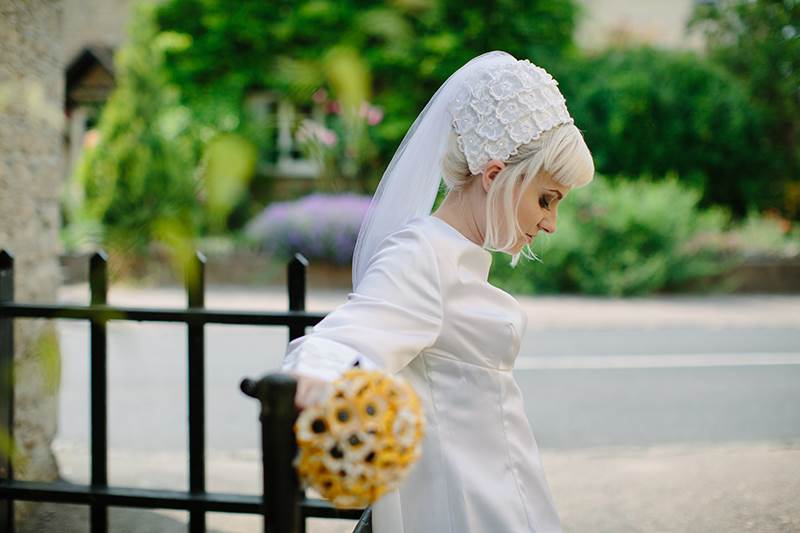 courtesy of Binky Nixon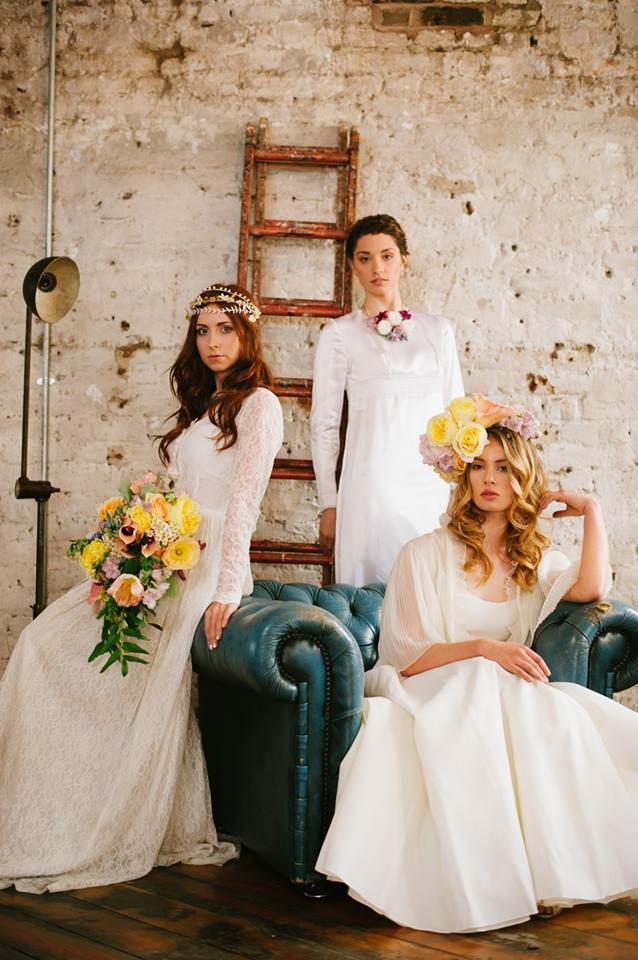 Then there's Belle In Wonderland from Japan. They have exhibited with us for the last year in London.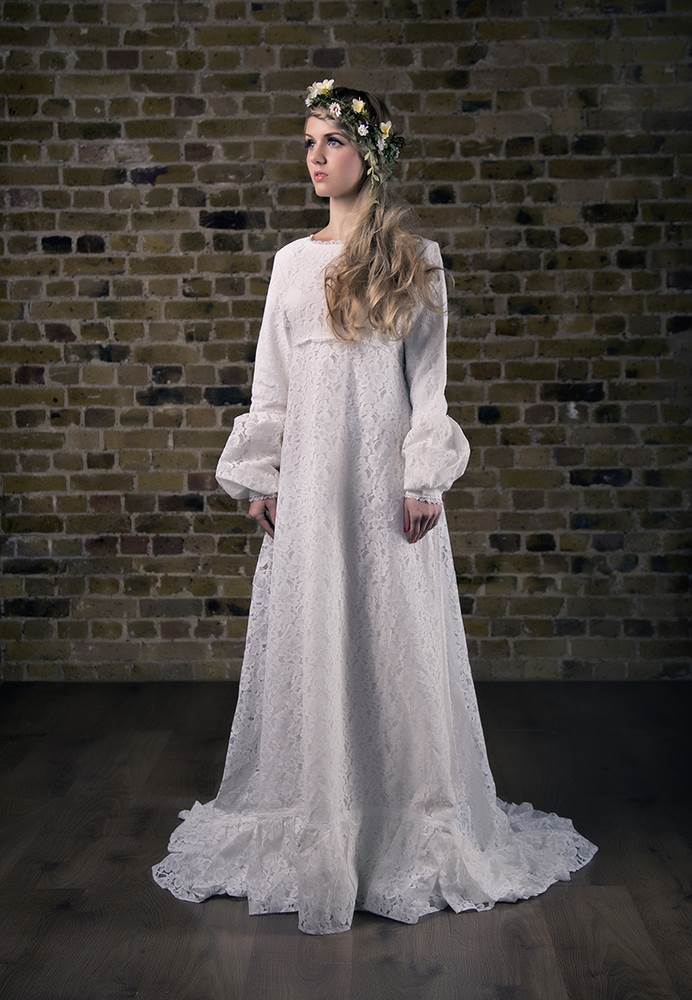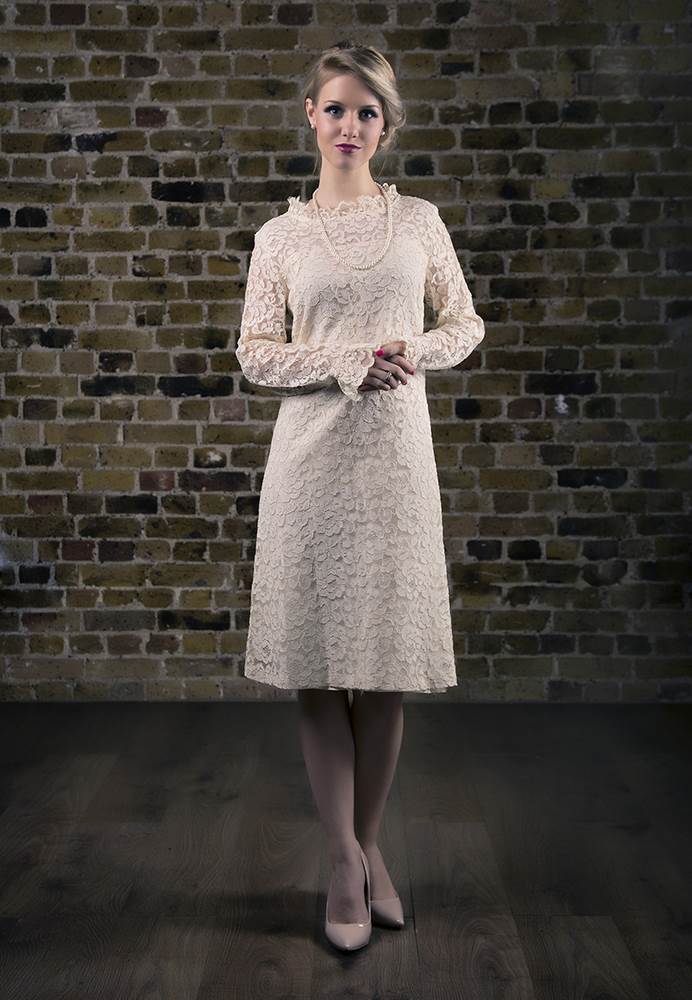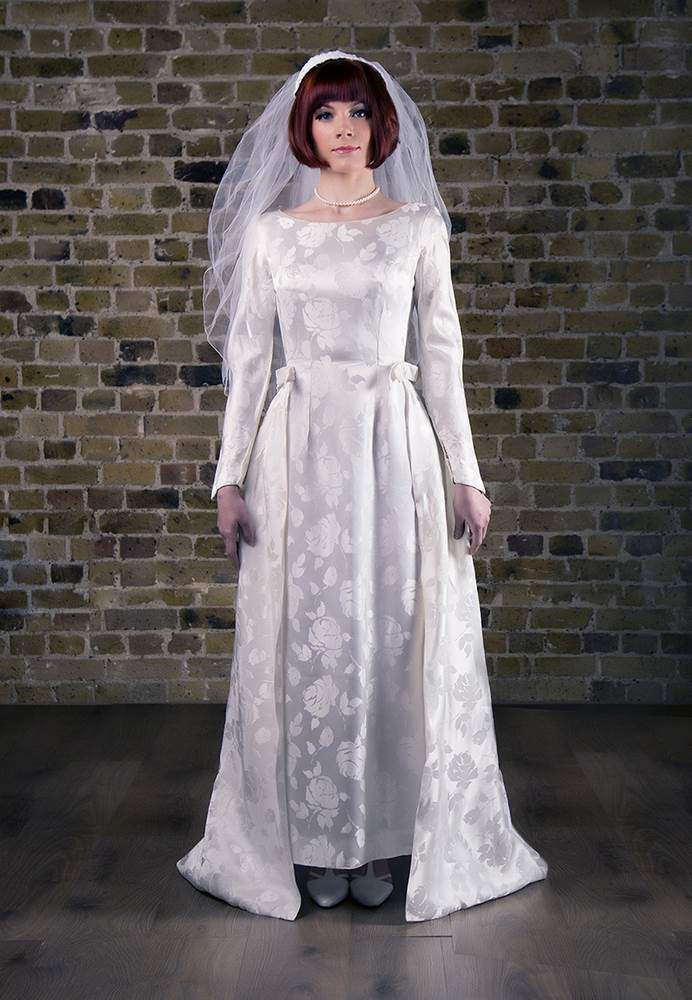 We have many more companies with us, and have over 15 exhibition spaces at our fair this weekend full of vintage and vintage inspired dresses. So if you want something different, with elegance and style, with a history to it, put our dates in your diary.