The traditional gift associated with the third wedding anniversary is Leather! As with all of the years and their associations, there is reasoning behind this. Leather symbolises your bond and is tough, flexible and durable. A leather handbag might be the first thing that comes to min but there are lots of quirky options out there to make this anniversary your own when it comes to gifting.
(This post contains affiliate links)
Leather Third Wedding Anniversary – The History
As you reach your third wedding anniversary, it is leather that symbolises your bond. Leather is a tough, durable yet flexible material and it is said that it represents how your marriage and relationship should be in this year. You've grown stronger together and formed more of a solid bond over the past years, but it is equally as important that you retain flexibility and endurance too. Allowing your marriage to grow and expand, but be strong enough to handle anything that comes your way is important. Leather represents that shift and strengthening of your relationship.
Take a look at these gift ideas to find a perfect third year anniversary present for your partner…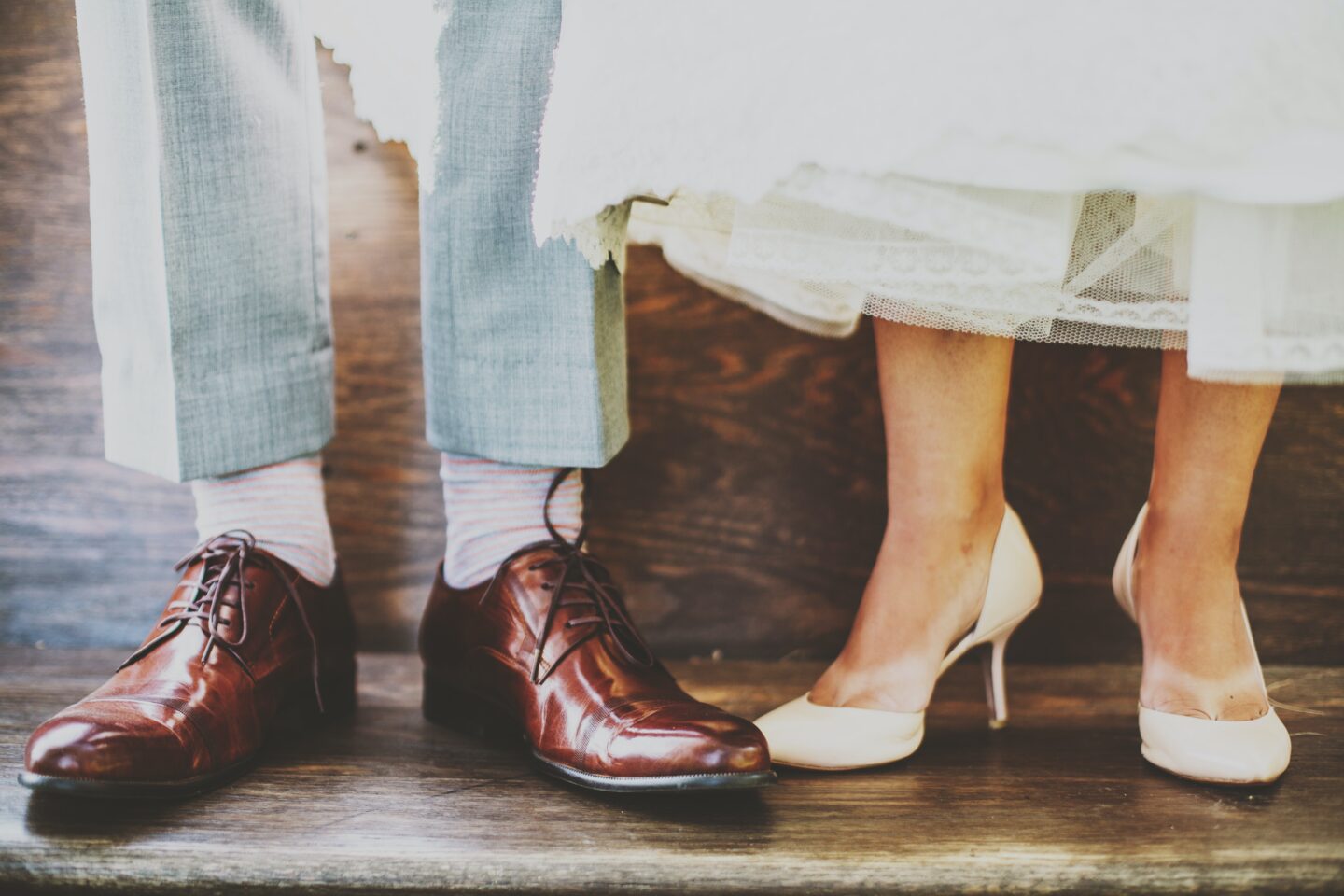 Leather Keepsake Case
This personalised keepsake case is the perfect little gift that will last. It is small enough to carry your rings, cufflinks or other small items when you travel or even at home. You can personalise it with your initials and wedding date too for that extra special touch. It also comes gift wrapped plus, you can add on extra personalised items too.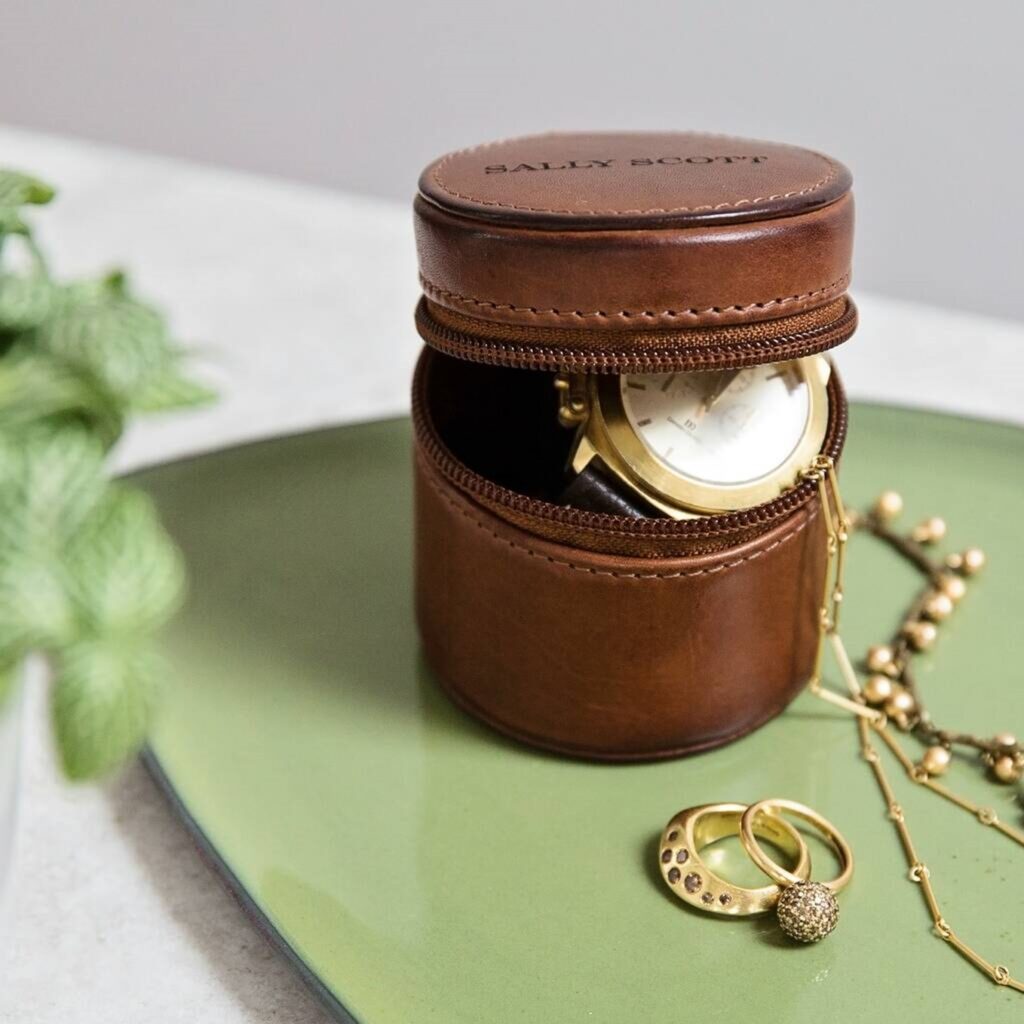 Stitch Your Own Vegan Leather Laptop Case
If your partner loves a creative gift then this is definitely something to look at. These laptop sleeves come with a fully perforated design and allow you to stitch on your own personalisation. You can go for a full design and just add initials or keep it simple and just go for your partners' initials. It's a fun gift that is practical and durable. Plus, they are made from vegan leather material too.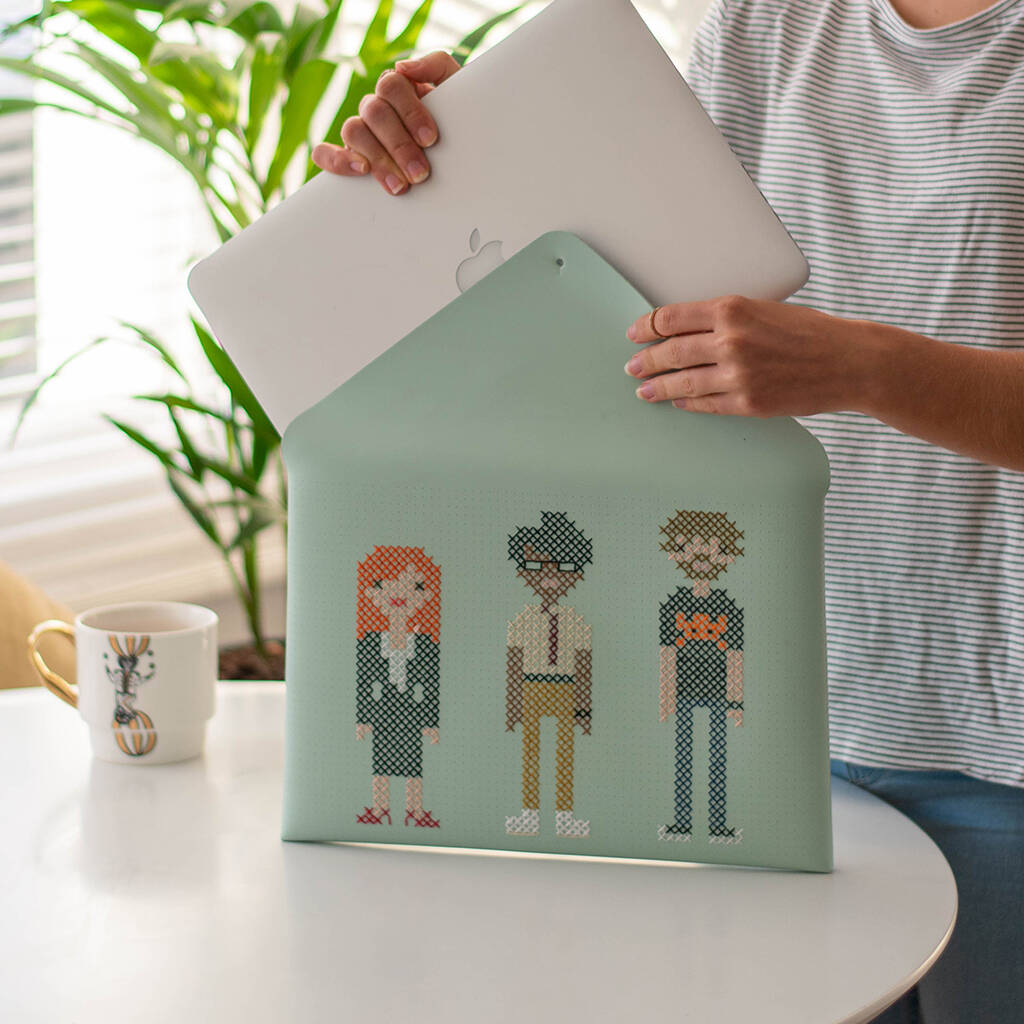 Vegan Leather Watch
If you want to go a little further for your anniversary gifts then a watch is always a great idea. These gorgeous watches come in a variety of colours and are all made from vegan leather, perfect if your partner isn't a fan of real leather or metal watch straps. Plus, the company also donates 10% of profits to their chosen charity from every purchase.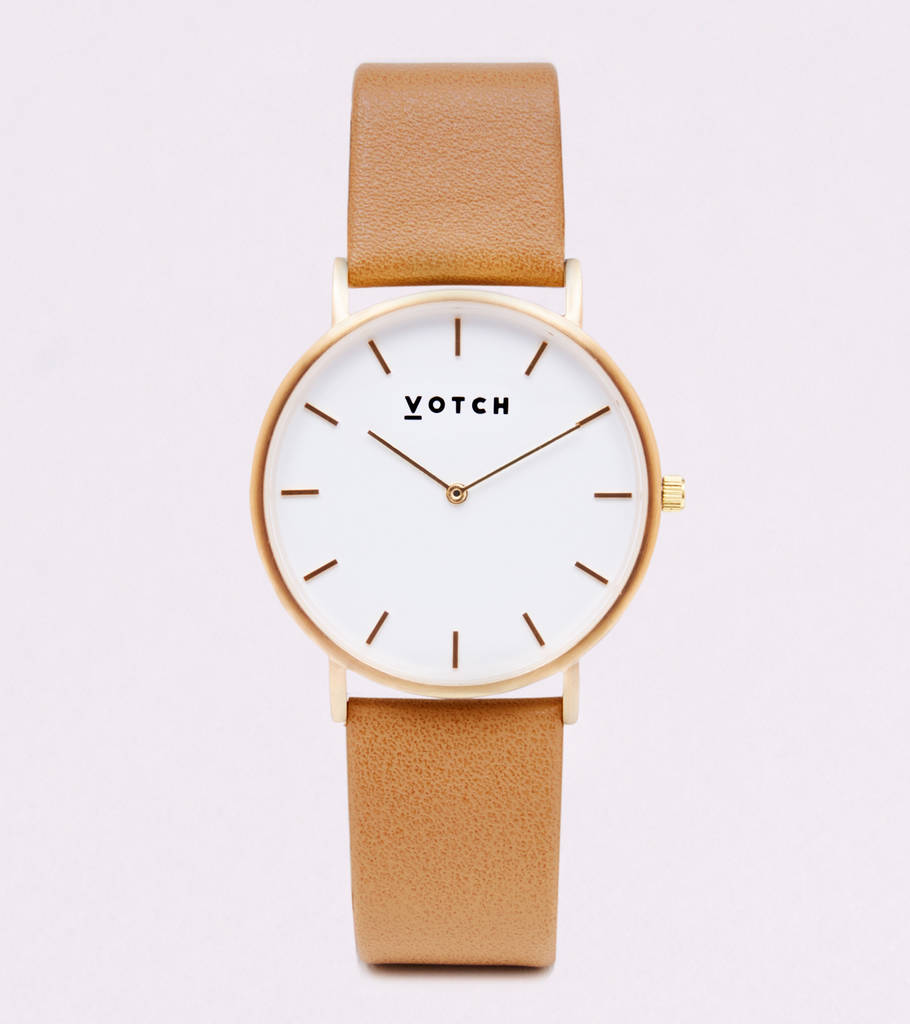 Tuscan Leather Soy Candle
Another alternative to traditional leather gifts is this gorgeous scented candle with a Tuscan leather scent. The candle is made from soy wax and the glass can be personalised with your own message on the back to celebrate with your partner. Plus, once the candle has burnt out you are left with a lovely keepsake that you can reuse as something else.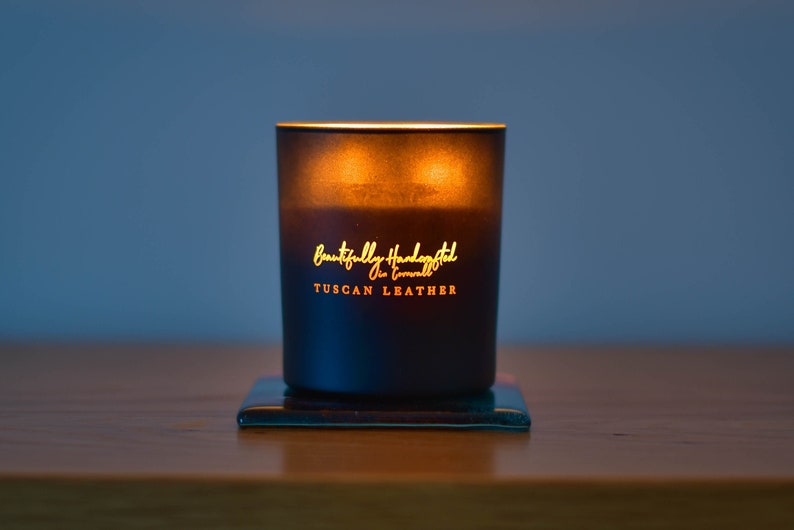 Reusable Leather Cup Holder
If your partner is a coffee lover and you fancy getting a gift that is both practical and stylish then this could be just the thing. These reusable coffee cup holders are made from durable leather that fits perfectly around your cup, plus a stylish handle so you can easily carry it around. There are different variations available so you can find the perfect fit for your partner.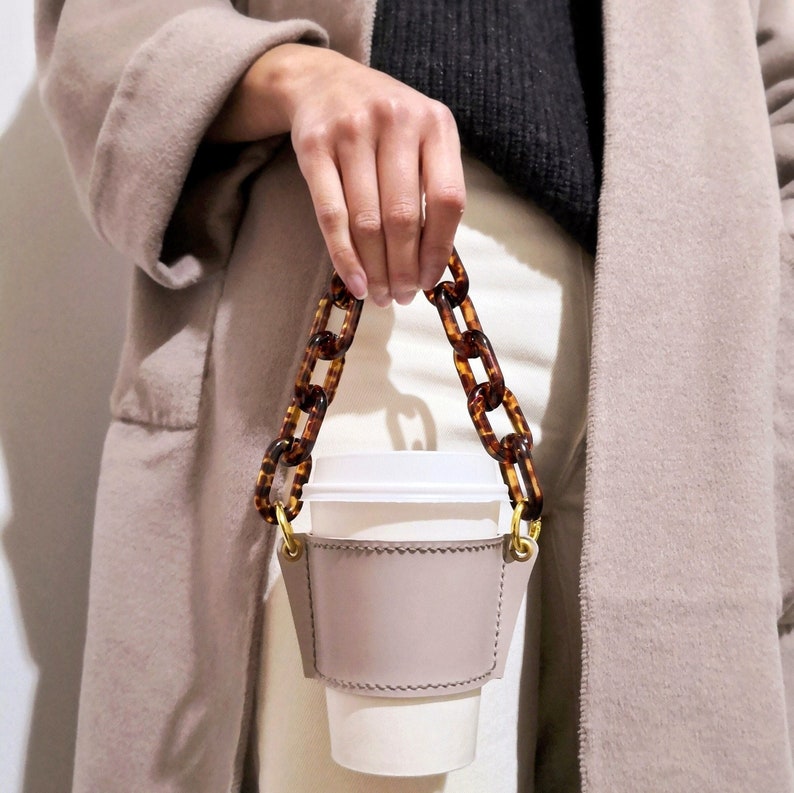 Leather Jacket Biscuits
Another alternative to an actual leather gift is to go for these cool leather jacket biscuits! They can be personalised to say whatever you like, so you can add a message to your partner for your anniversary. They also come in variations you can order them for both of you to enjoy. Plus the company is ethically friendly and donates a percentage of fees to charity from each order.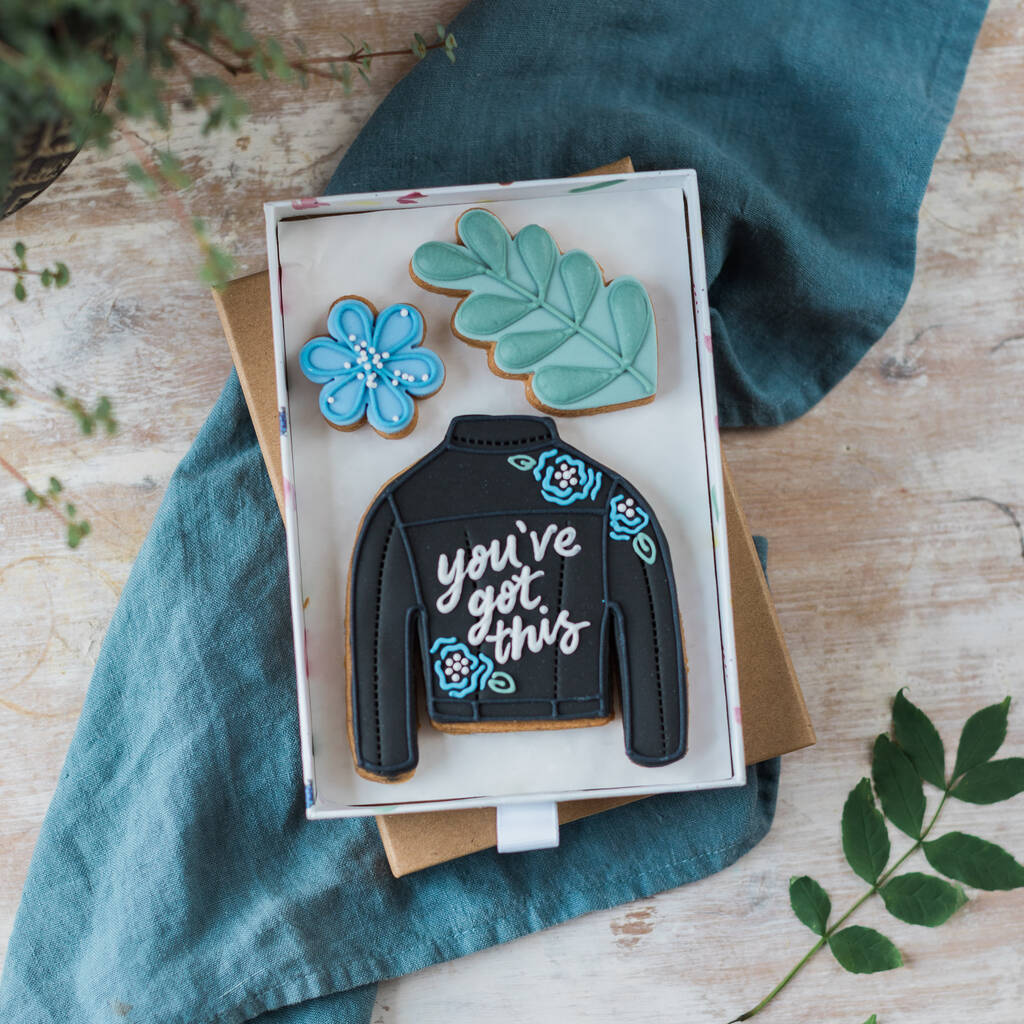 Quirky Leather Bag
If you're looking for something your partner can use then take a look at these amazing vegan leather bags. They come in so many variations from this pineapple bag to a pumpkin and a carriage. They are beautifully made with a handle for easy carrying, plus they are just the right size for a phone and purse.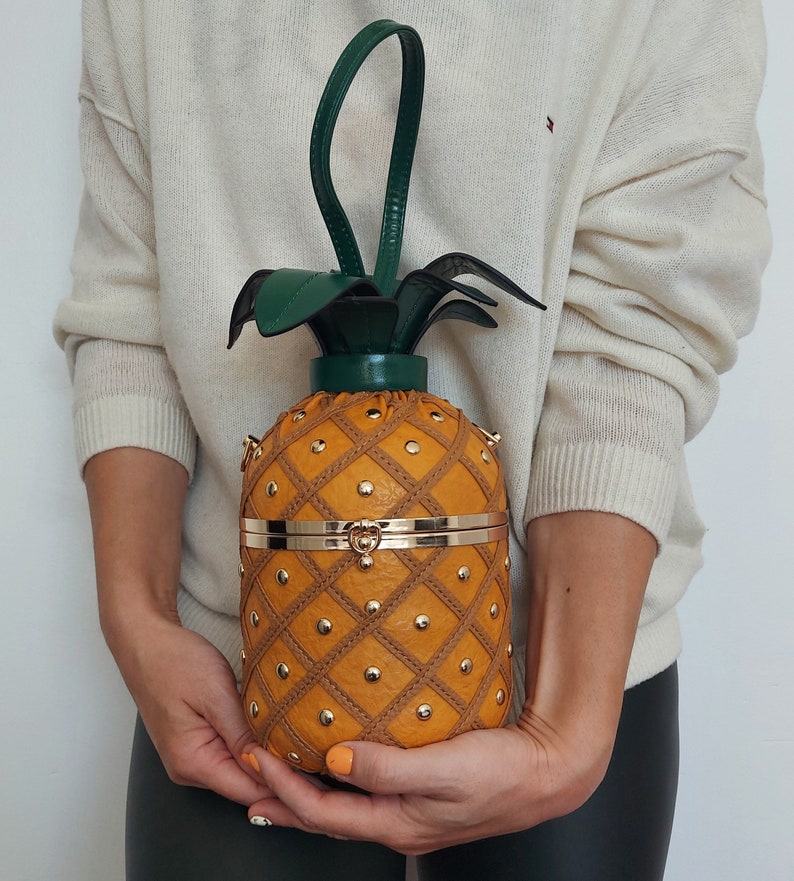 We hope you love these gift ideas for your second wedding anniversary. If you need any more gifting inspiration then take a look at these.
IF YOU LOVED THESE THIRD WEDDING ANNIVERSARY GIFTS PIN THEM!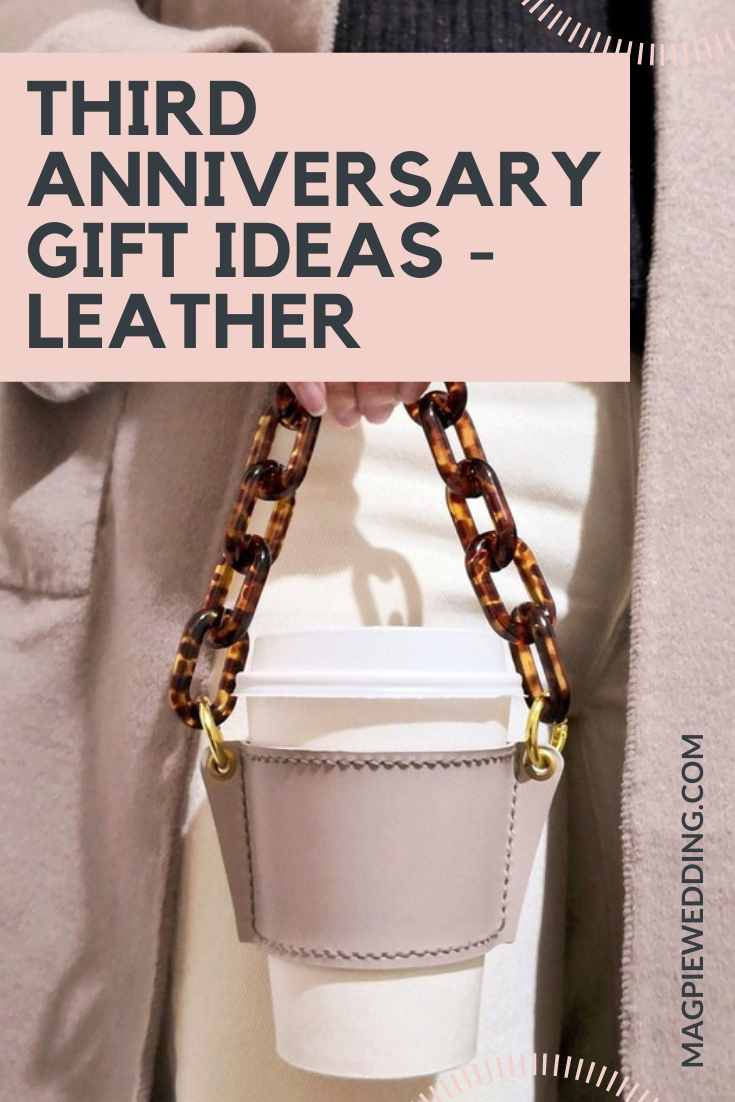 If you loved these third wedding anniversary gifts you may also like;
10 Cotton Gift Ideas For Your Second Wedding Anniversary
Wedding Anniversary Gifts – A Year By Year Guide
Marriage Matters: 17 Romantic Birthday Or Anniversary Wishes for Your Partner