Upcycling, the process of transforming old or discarded items into something new and useful, offers a fantastic way to add a touch of creativity and uniqueness to your wedding day while minimising waste. It is also loads of fun! Today we are exploring seven ways you can have an upcycled wedding, showcasing how recycling and reimagining can create a memorable and environmentally-friendly celebration.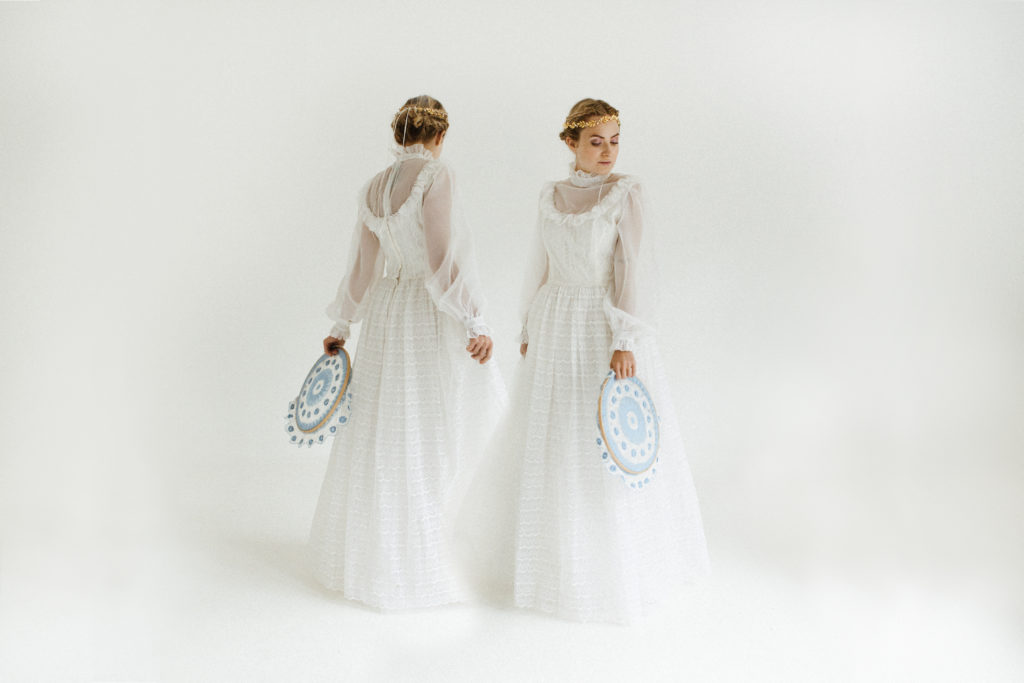 Vintage Wedding Dress
Rather than buying a brand-new wedding dress, consider the charm and character of a vintage wedding gown. Scour charity and second-hand shops, or even family attics for timeless dresses that can be tailored to your taste. With a few alterations, you can transform a vintage piece into a one-of-a-kind bridal ensemble. Not only will you be saving money, but you'll also be reducing the demand for new clothing production.
6 STEPS TO CHOOSING YOUR VINTAGE WEDDING DRESS – FIND OUT MORE HERE
Repurposed Décor
Give your wedding décor a personal and eco-friendly touch by repurposing items you already have or can easily find. Old mason jars can become candle holders or simple vases for flowers. Wine or gin bottles can be transformed into unique centerpieces with a little paint and some greenery. Vintage picture frames can be spray-painted to match your theme and used as table numbers or signs. By repurposing items and upcycling your wedding, you'll infuse your wedding with character and contribute to reducing waste. All these items can easily be sourced at car boot sales or on Facebook Marketplace.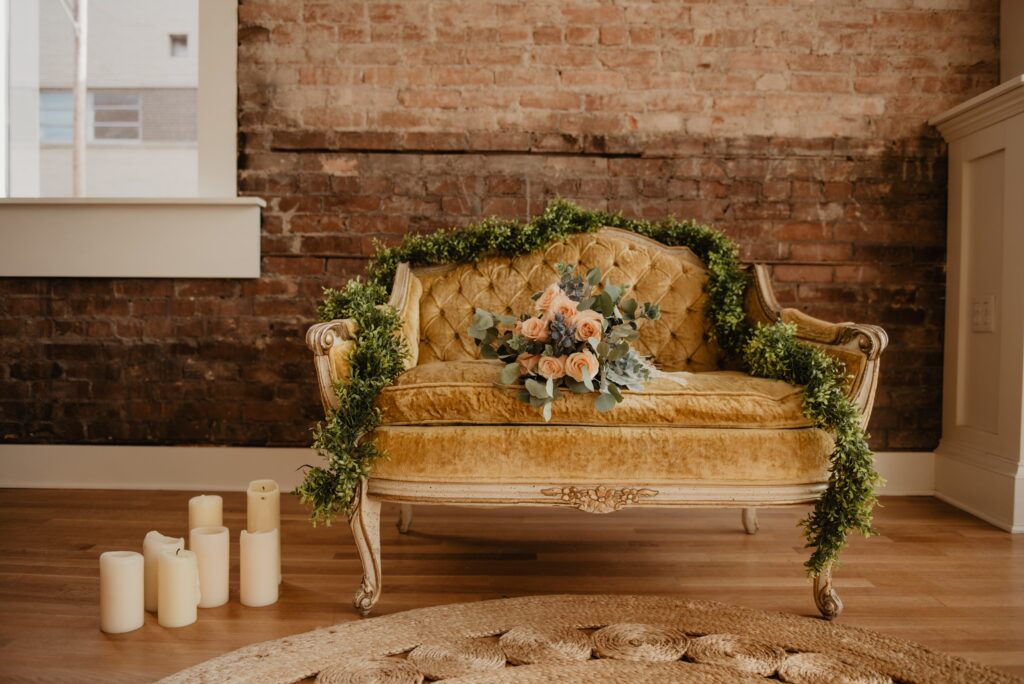 Upcycled Invitations
Traditional paper invitations often end up in the recycling bin or trash after the event. Instead, opt for upcycled wedding invitations made from recycled or repurposed materials. Consider using plantable paper embedded with wildflower seeds, so your guests can plant them and watch them bloom. Alternatively, craft handmade invitations using old maps, book pages, or even fabric remnants. These unique invitations will set the tone for an eco-friendly celebration.
GET EVERYTHING YOU NEED TO KNOW ABOUT WEDDING STATIONERY HERE
Vintage Tableware
Add a touch of nostalgia and elegance to your reception tables by using vintage tableware. Hunt for mismatched china plates, teacups, and silverware at charity shops, markets, or even by borrowing from friends and family. Not only will this save money on renting or buying new tableware, but it will also create a charming and eclectic atmosphere that your guests will love. Don't forget to donate or pass on the tableware after the wedding, allowing others to enjoy it as well.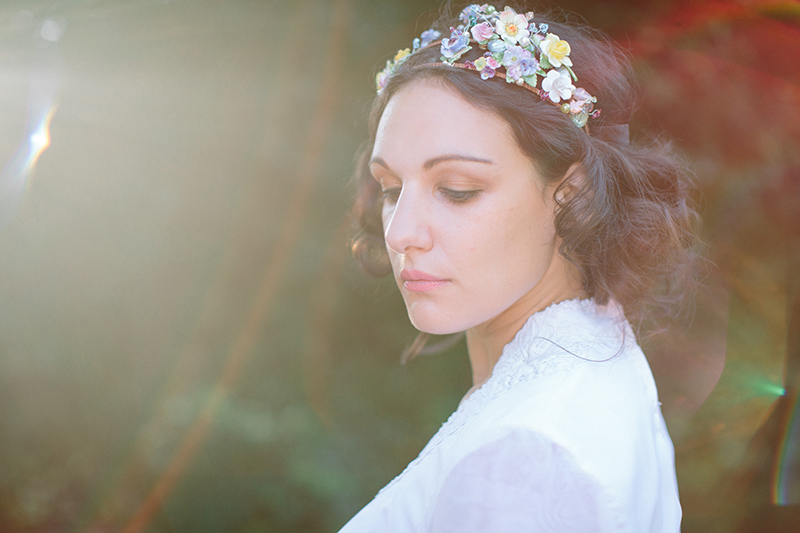 Photo by Binky Nixon
Upcycled Jewellery
Creating an upycled wedding bridal bouquet from vintage and second-hand brooches or a headpiece from broken pieces of jewellery is a great way to look unique on your wedding day. This could extend to buttonholes too. A lovely idea is to include a piece that belonged to a family member, maybe your grandma, so your creation is nostalgic and sentimental too.
LEARN HOW TO MAKE A BROOCH BOUQUET HERE
Eco-Friendly Favors
Show your guests appreciation with eco-friendly wedding favors that they can use and cherish. Consider offering small potted plants, seed packets, or even homemade jams or candles. Another great idea is to create personalised tote bags using old t-shirts or fabric scraps, which your guests can reuse long after the celebration. By giving sustainable favors, you encourage others to adopt eco-conscious habit.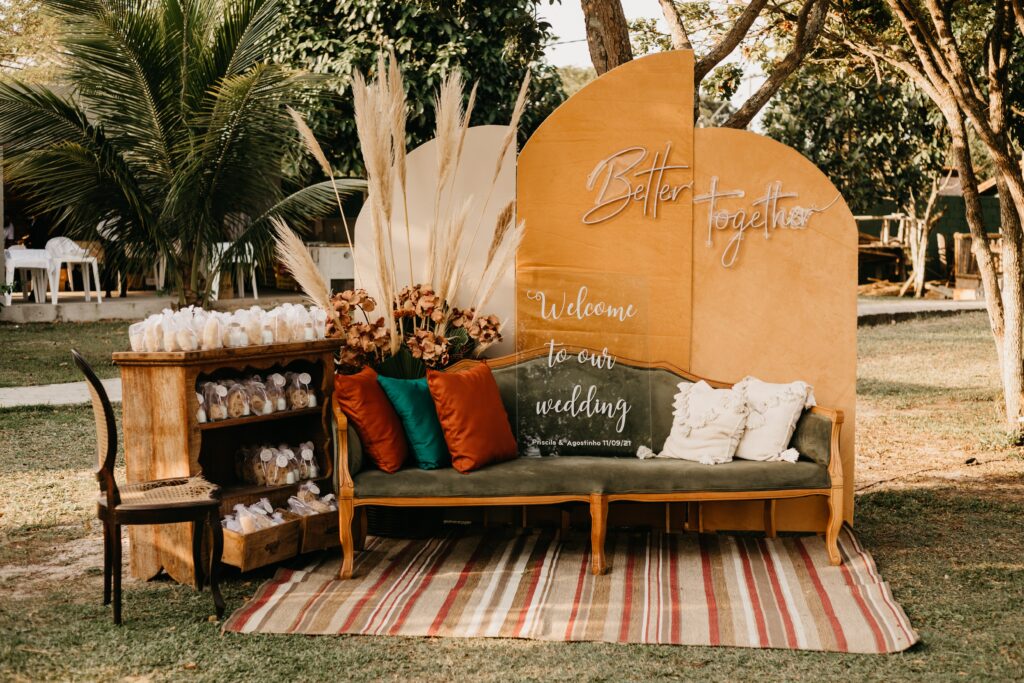 Wedding Arch from Salvaged Materials
Create a stunning focal point for your ceremony by building a wedding arch using salvaged materials. Old doors, reclaimed wood, or even discarded window frames can be repurposed to form a beautiful and unique archway. Decorate it with fresh flowers, drapes, or fairy lights to complete the look. This upcycled wedding arch will not only provide a memorable backdrop for your vows but also demonstrate your commitment to sustainable practices.
Your wedding day is a perfect opportunity to showcase your creativity, individuality, and commitment to sustainability. By upcycling items for your wedding, you can infuse your celebration with character and uniqueness while reducing waste and saving money. Whether it's repurposing vintage clothing, transforming everyday objects into décor, or incorporating eco-friendly favors, there are countless ways to make your special day both memorable and environmentally conscious. So, embrace the upcycling trend and create a wedding that not only celebrates love but also respects the planet.
IF YOU FOUND THIS USEFUL THEN WHY NOT PIN IT?