It's been a busy year on the blog with wedding inspiration galore! We've had some amazing styled shoots, some epic real weddings, advice blogs, freebies, our charity work and some designer collection launches! Here we celebrate the year of 2019 weddings and inspiration before we enter the new decade! Enjoy!
January
We celebrated the New Year with the most beautiful setting for a winter wonderland wedding, the picturesque ski resort on Mount Baker in Washington, and we were lucky enough today to bring you this styled shoot on the blog! If your planning a winter wonderland wedding for next year this will bring you copious amounts of inspiration. Read the full blog HERE.
We also brought you the perfect hair and skin prep for winter brides! Read it HERE.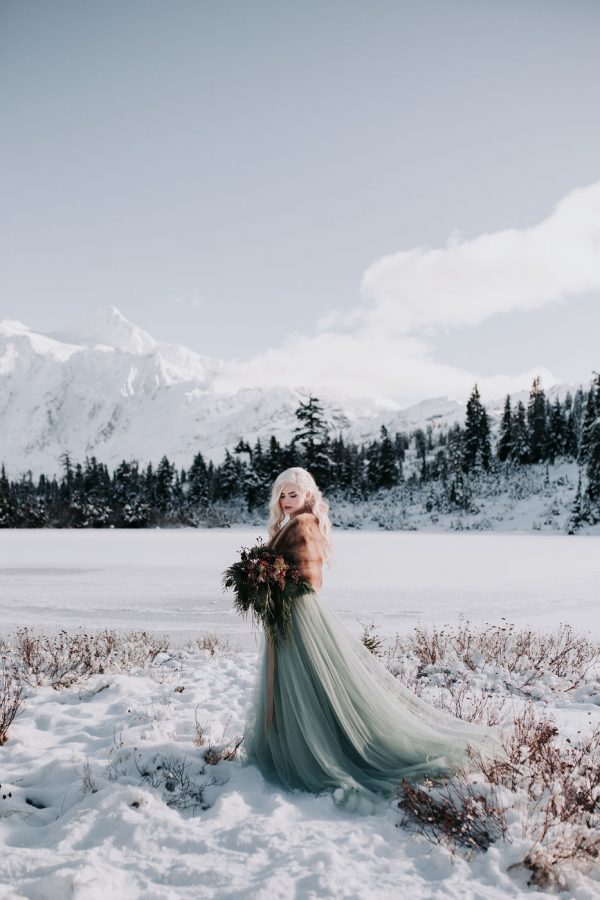 February
Celestial and ethereal magic with dark chic vibes and the most wonderful floral installations, it definitely got us all swooning. It was the perfect mix of industrial urban cool, with beautiful romantic undertones. Read the full blog HERE
This month we also loved our Trend Report and had crown envy with Lucy Can't Dance' new Cosmic Rodeo collection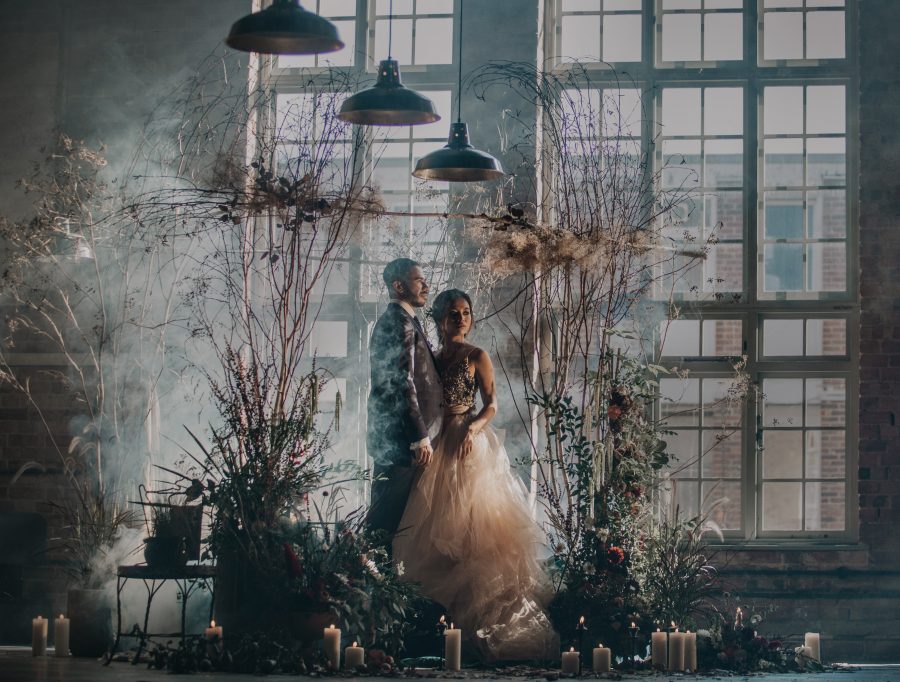 March
A stylish extravaganza in March, as we took a look at the beautiful black and gold wedding of Jason and Katie set at Dalhousie Castle, Scotland. From Seattle, Washington, they chose this beautiful setting to create their dream black and gold castle wedding. Read the full blog HERE.
We also shared our experts advice for wedding dress shopping! Read it HERE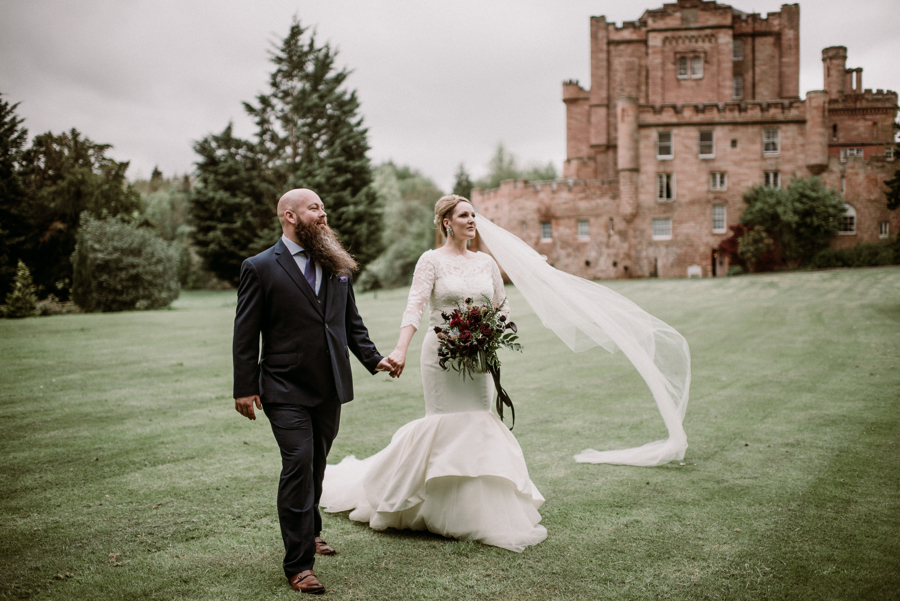 April
This month saw absolute couple and wedding goals with the real wedding of Brooke and Chris, inspired by travel, festivals and the outdoors it definitely had a personal touch to them as a couple, and displayed exactly what they wanted from their wedding. The relaxed festival themed wedding at the beach gave lots of inspiration for a laid back, natural approach to your big day and it was and still is swoonworhty! Read the full blog HERE
We also reported on National Coeliac Week and we shared some top tips and advice from cake extraordinaire Debbie Gillespie on how to deal with food intolerance's for your wedding day cake… after all every wedding deserves a cake! Read it HERE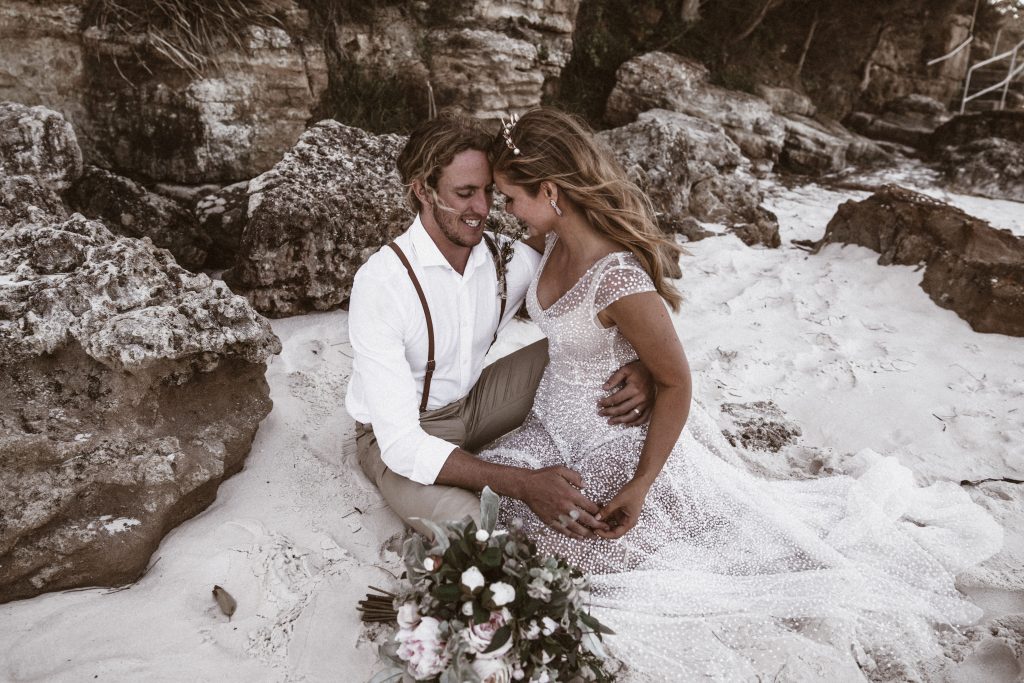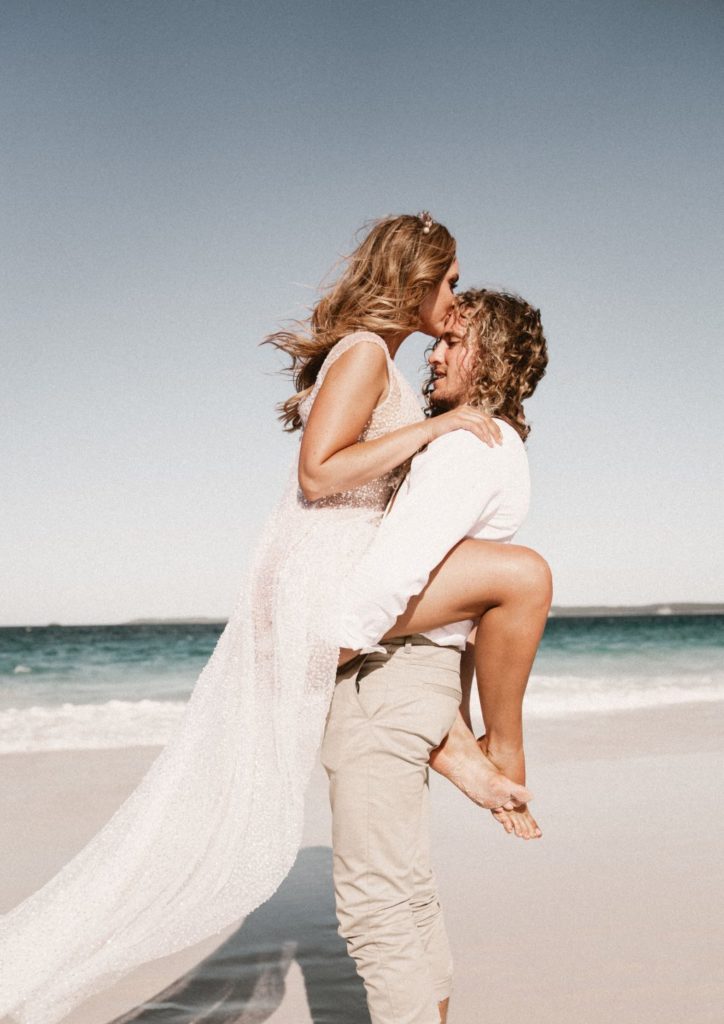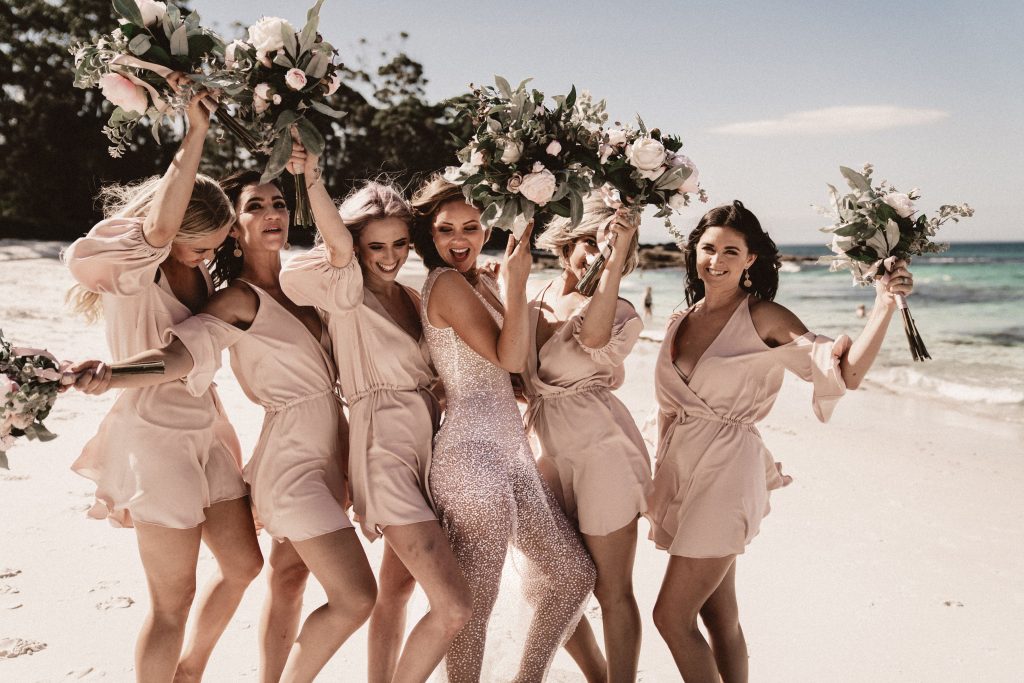 May
Another creative and magical shoot from some very talented wedding suppliers, this alternative winter wedding inspiration, with juxtaposing ethereal and Gothic vibes it had us all swooning here at Magpie! Read the full blog HERE
This month we also visited Bridal Fashion Week! Find out the beautiful trends and our top 10 dresses HERE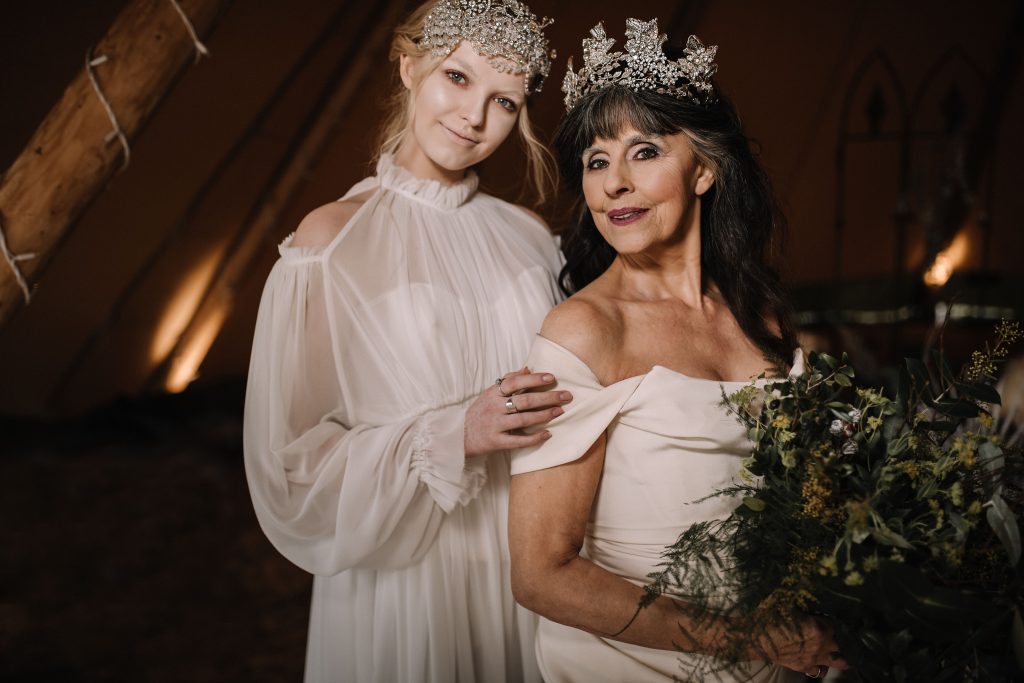 June
Was all about the dresses with a shoot celebrating alternative Bridal fashion! Styled and co-ordinated by the very talented Jo of VV Raven it was executed to perfection and brought you some epic bridal looks. It also celebrated British, sustainable, small businesses with it's collaboration, and of course we loved it because it had ruffles in! Read the full blog HERE.
This month we also had some groom love with our top trends for the alternative groom including chunky goth jewellery, tattoos on show and themed suits.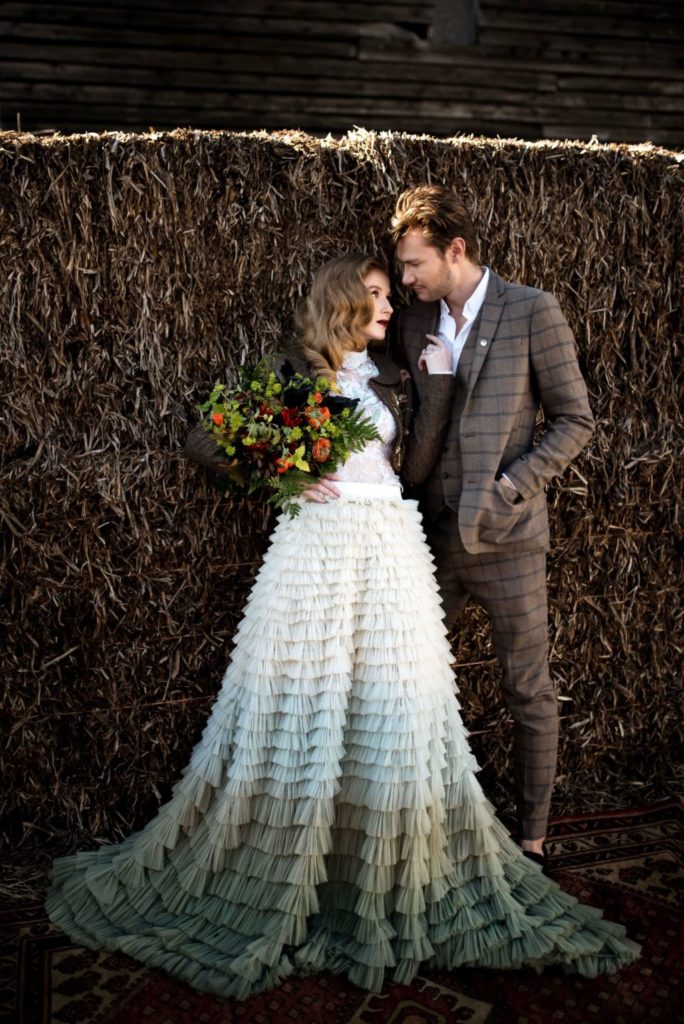 July
July saw some bight, tropical hula vibes on the blog that really got us into that summer vibe! Set in Los Angeles this 1940's tropical wedding inspiration was full of bright. bold and colourful styling, vintage dresses and rustic, fun details. Read the full blog HERE.
We also shared our chosen charity for 2019/2020 – Brides Do Good – we feel so privileged to be teaming up with an incredible charity that protects girls against child marriage. Read it HERE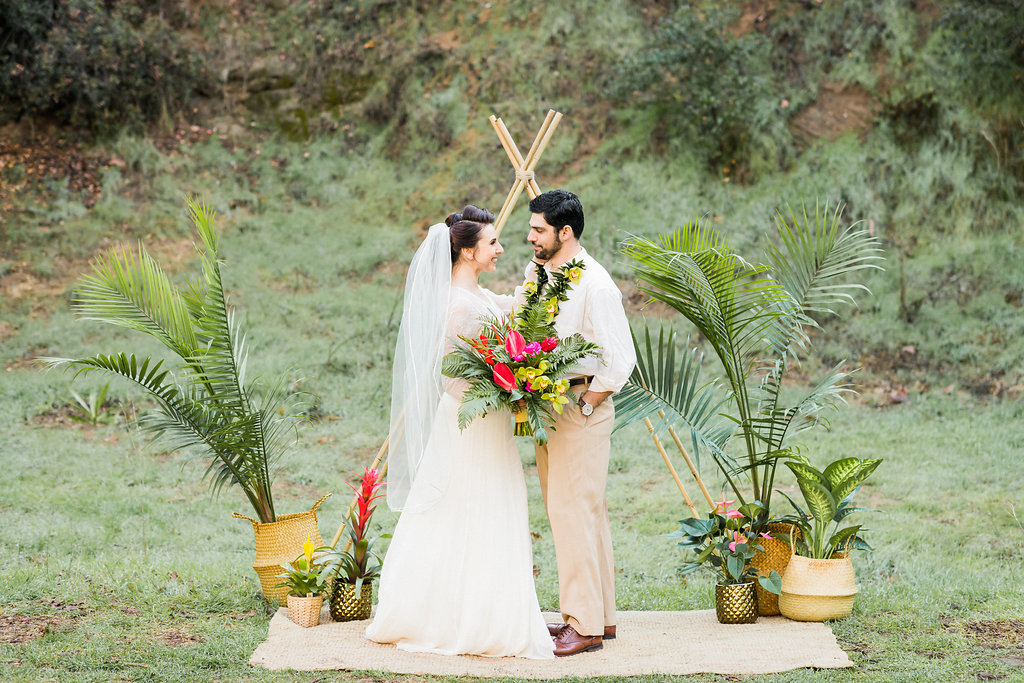 August
We celebrated one of our favourites designers new collections in September and brought you Bowen Dryden's Rebel Rose, ethical Bridalwear! We love nontraditional, quirky, trend led, and most of all beautiful bridalwear, and over the years we've formed a definite love of anything produced by this amazingly talented designer – the pieces, always so beautifully designed and breaking from the norm. Read the full blog HERE.
We also brought you some alternative and epic bridal headpiece inspiration.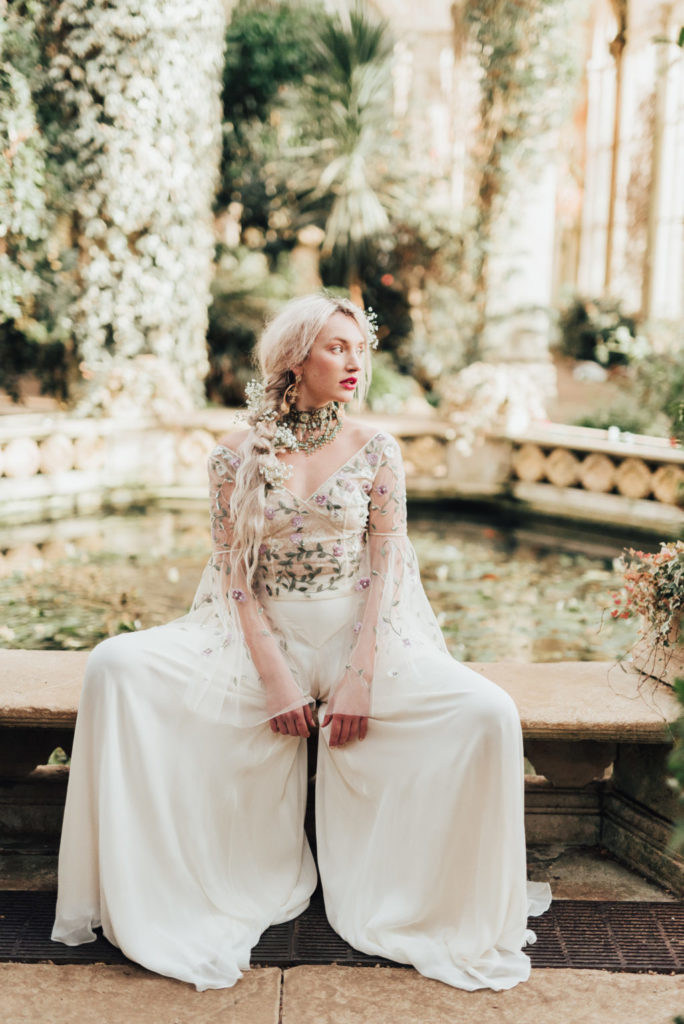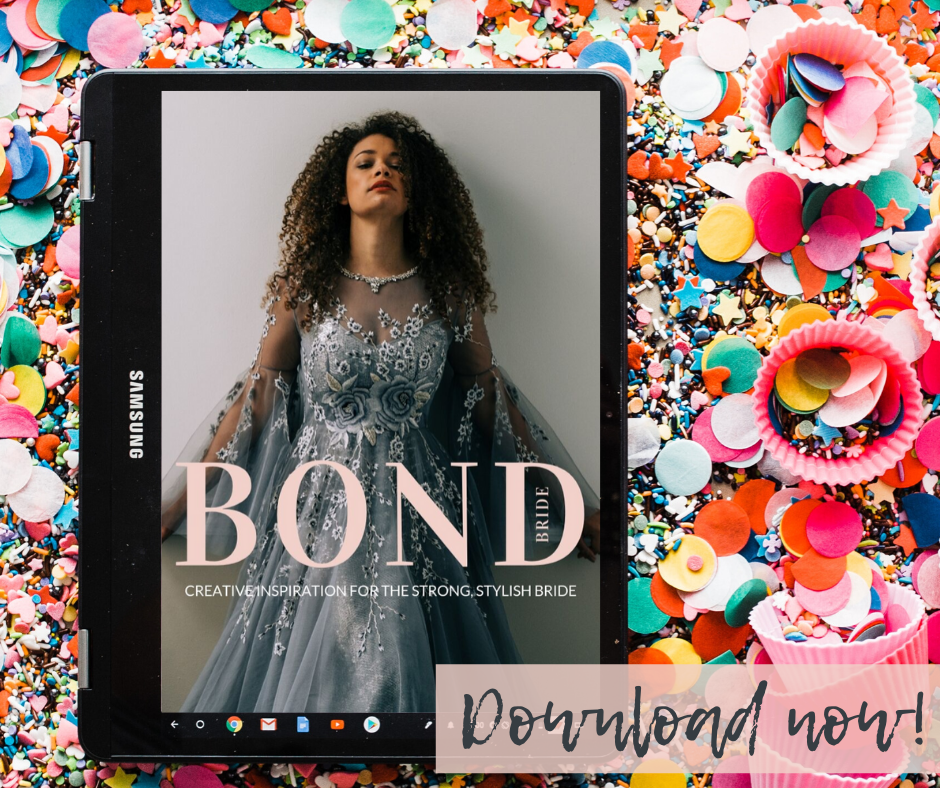 DOWNLOAD BOND BRIDE MAGAZINE ISSUE 2 HERE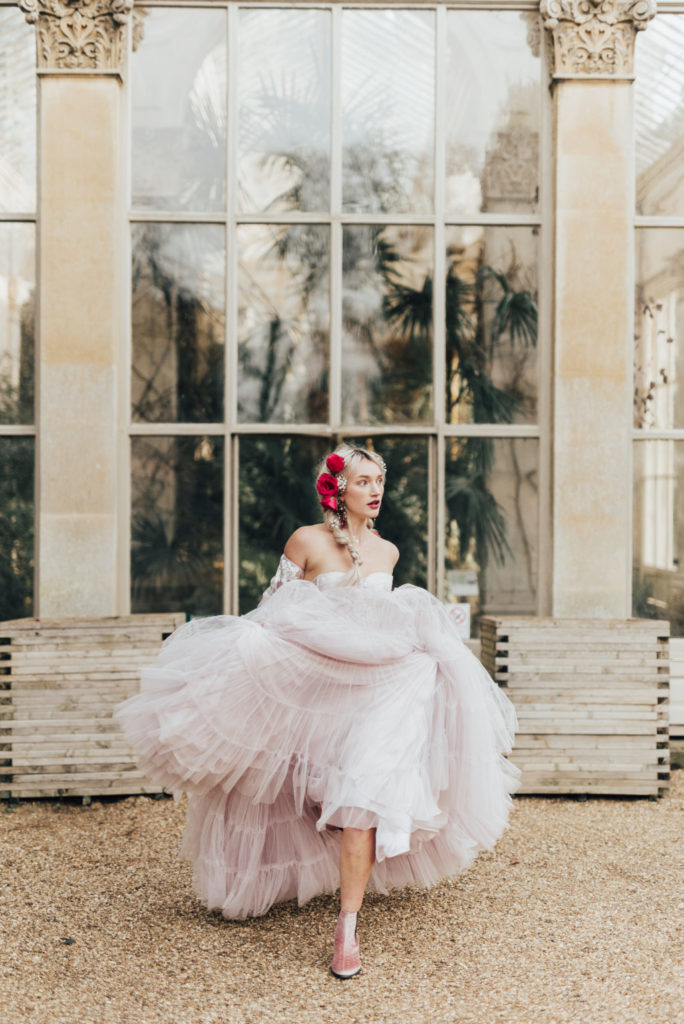 September
A modern elopement wedding in a small English hamlet was Septembers favourite, with English country vibes, beautiful bridal crowns and soft and dreamy styling. It's intimate vibe showed how your wedding day truly can be about just the two of you. Read the full blog HERE.
This month we also released our second issue of BOND bride Magazine and brought you our top trends from Harrogate Bridal Week.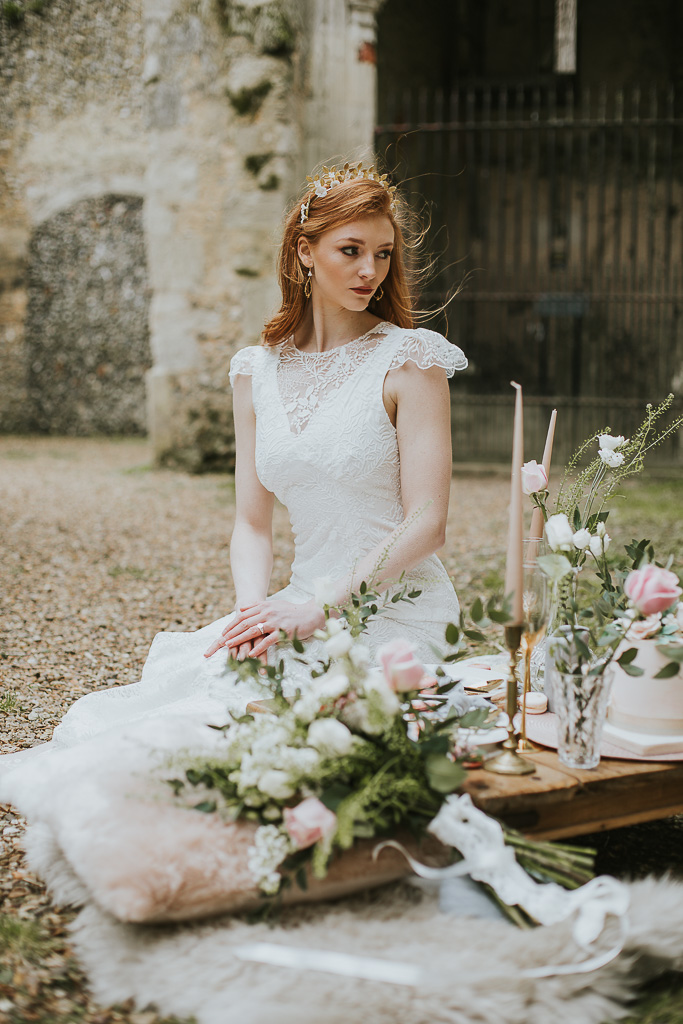 October
In October we were in love with this bright and fresh, yellow lemon wedding inspiration an alternative look, with sunflowers and yellow roses galore, a super cool and chic tattooed bride and the most beautiful black wedding cake it's sure to give you lots of inspiration. Read the full blog HERE.
We also gave you our Eco-Friendly wedding favour ideas. Read it HERE and continued on our Eco-Friendly mission with the beautiful sunflower wedding of Robert and Shakira, there was so much love for this styled shoot, a wild flower Eco friendly wedding with sunflowers galore, vegan cakes and intimate laid back styling! Read it HERE.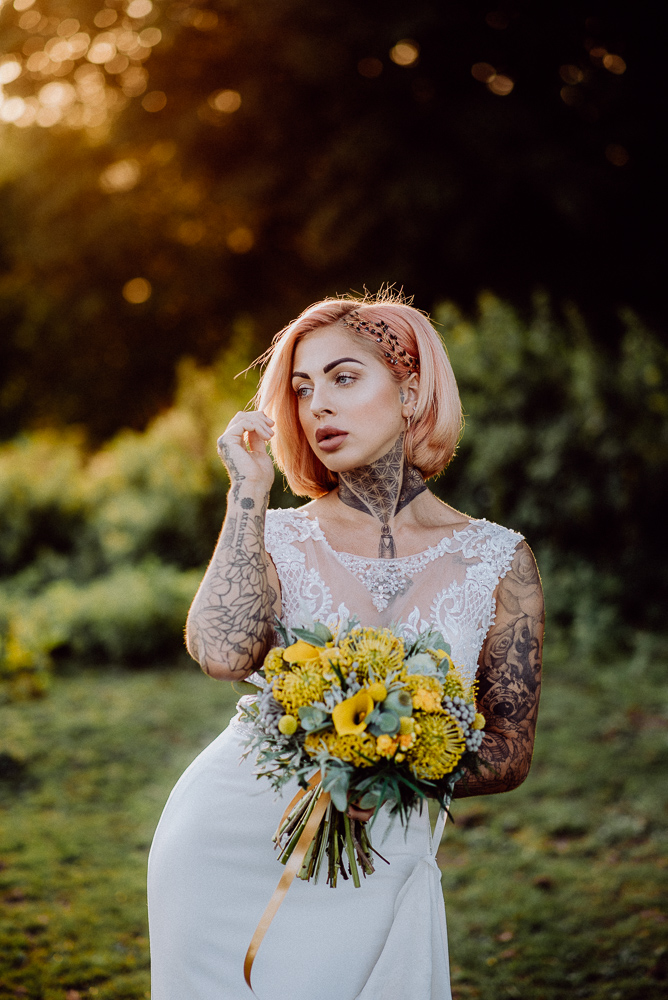 Pierra Photography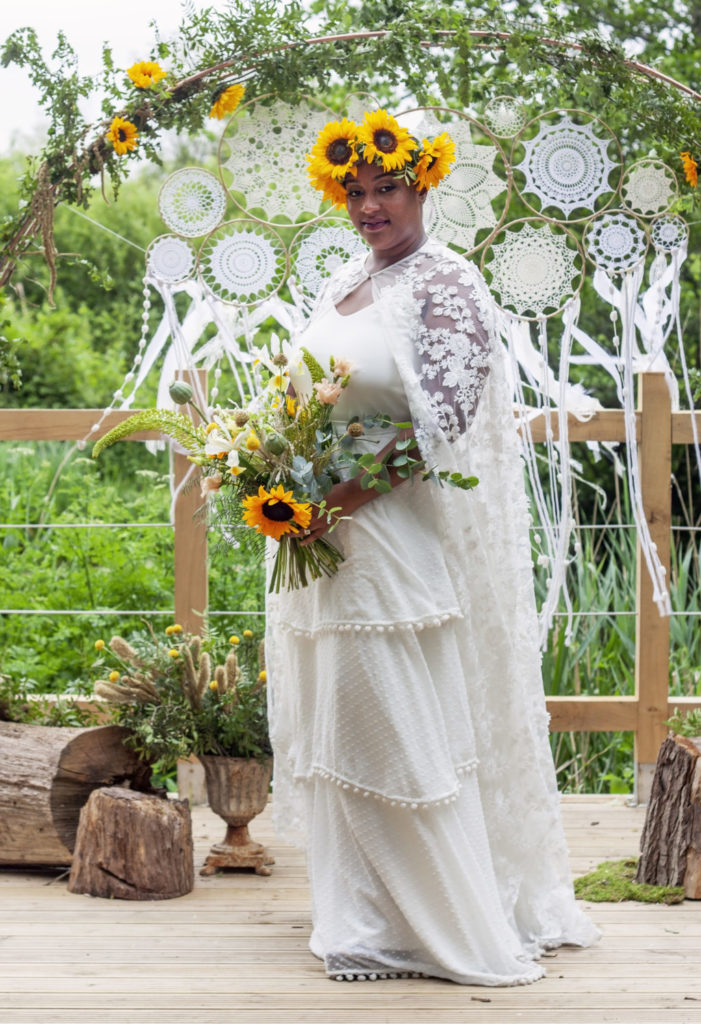 November
If you're thinking of having a luxury picnic wedding breakfast on your big day then this is definitely some inspiration that will give you lots of dreamy ideas. It's Victorian style with modern feel is the perfect example of how to bring vintage into the 21st Century… and we LOVED IT! Read the full blog HERE.
In this month we gave our expert advice on how to plan an accessible hen do for a disabled bride to be! Read it HERE.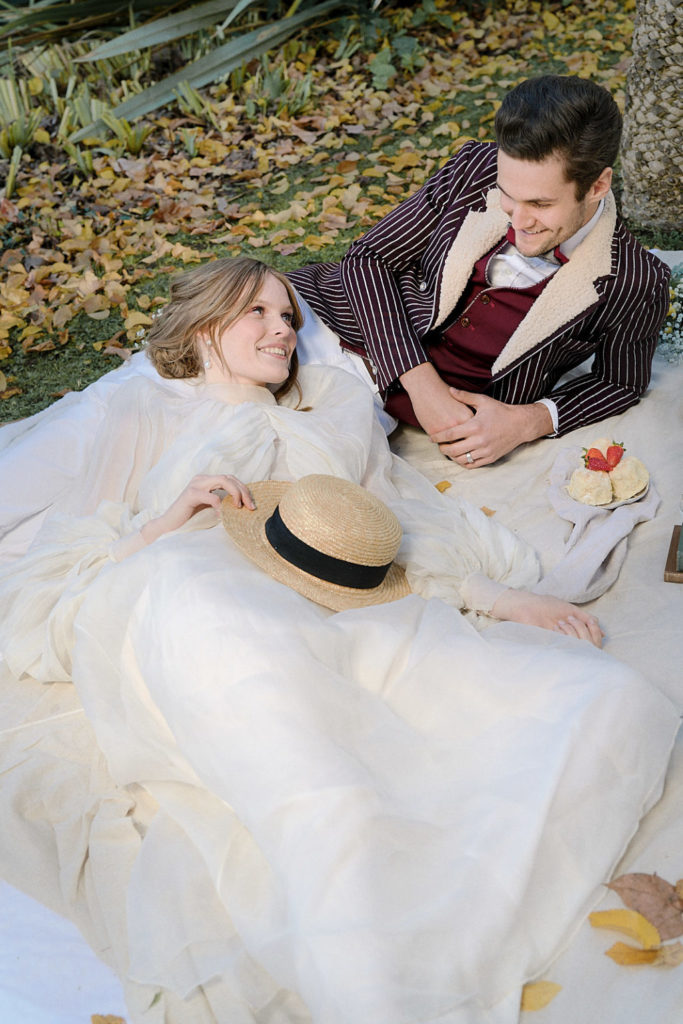 December
Our month of festivities and we had numerous Christmas and Winter weddings on the blog including this beautiful Christmassy wedding styled shoot at The Hundred House, Shropshire.
We also brought you our ideas for styling your Christmas winter wedding! Read it HERE.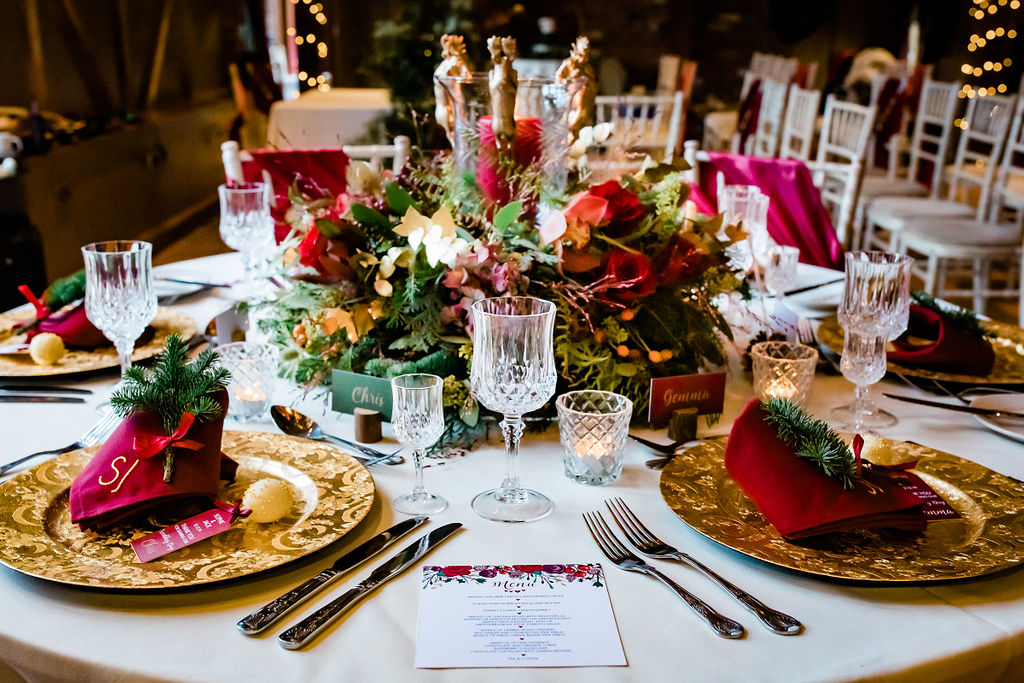 Becky Wright Creative